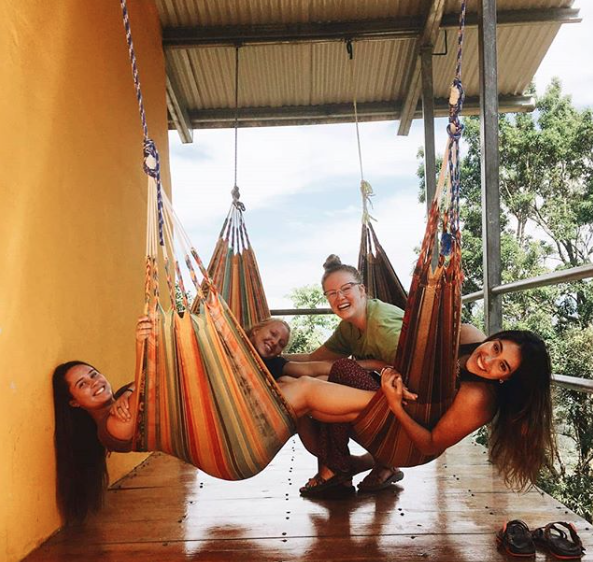 Are you trying to pick the perfect ILP country for your semester living abroad?

No matter which ILP country you pick, there is one thing that is the same in every place...the kids! I can guarantee you that these kids will be the best part of of your day and they will be the thing you miss the most when you come home. But we also get our volunteers who want to be warm all semester long!


---
Thinking of volunteering with ILP?
We'll make it really easy — apply here
---

Now, there really isn't one country that is better than the other (you'll fall in love with whichever country you go to), but if you're looking to volunteer abroad in a country where you can bask in the sun, swim and getting a pretty sweet tan, these ILP countries are going to be what you're looking for.
Where To Volunteer If You Love The Sun
Nicaragua
Costa Rica
Thailand
Dominican Republic
Mexico
Uganda
Vanuatu
Nicaragua
The tropical climate in Nicaragua makes for great beach weather all year round. With lows during the winter in the 80s and highs in the summer in the 90s, you'll have constantly warm weather.
You'll find a little less sun during the rainy season, but there's pros to traveling during this time, too. Think less crowds, cheaper prices and some cooler temperatures all while still getting that tropical feel. Their rainy season is from May - October and the wettest month is September.
Our favorite place to get sun? The dreamy Corn Islands found on the eastern coast.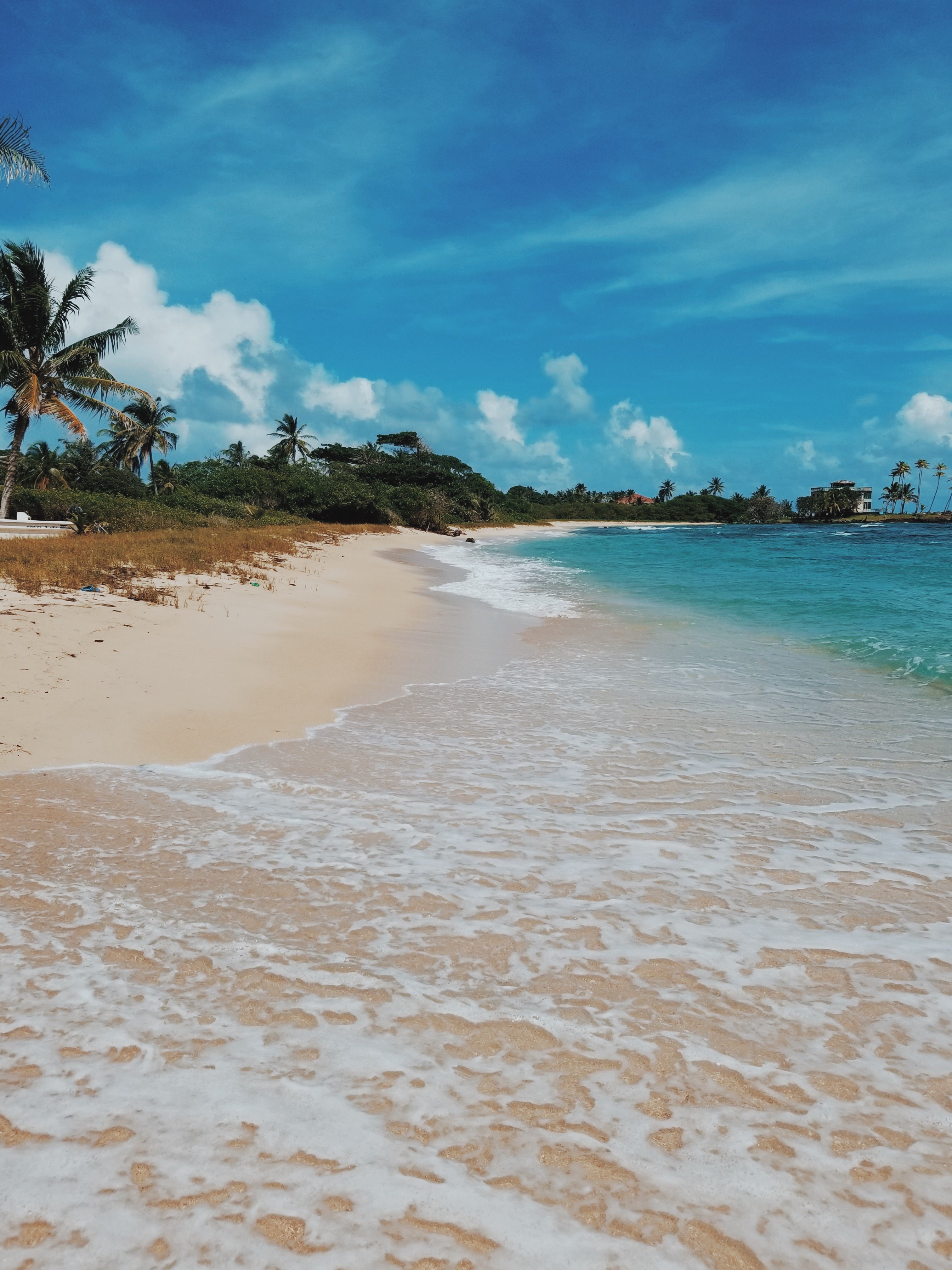 Costa Rica
Because of the proximity to the equator, Costa Rica doesn't really have a summer or a winter, so the weather is consistently around 70s-low 80s with the occasional spike up or down. The rainy season does go from May - November, so bring some supplies with you if you're visiting around then (you'll want a rain jacket, a dry bag, and an umbrella, plus waterproof shoes). On average, you have a 70-80% chance of having a perfectly sunny day in Costa Rica when you're not in the rainy season.
Even during the rainy season, the sun still shines bright and you can count on breaks in the rain where you'll be able to visit Monteverde or the Bellena Coast.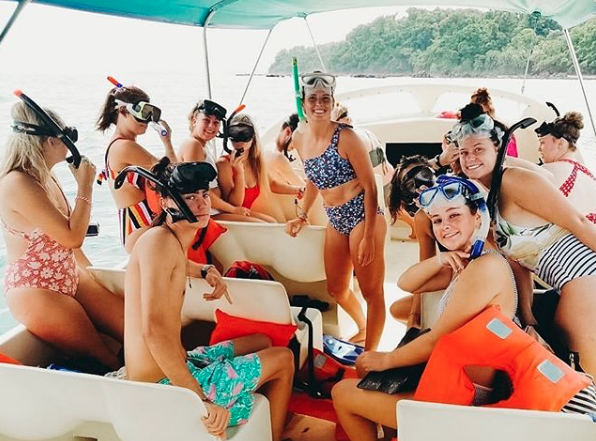 Thailand
Thailand is for the sunshine lovers and heat lovers. With the average temperature in the 90s and the sun constantly shining, you'll want to bring a ton of sun screen with you. It is quite humid here year round, but slightly less so during the winter (December and January). The average amount of sunshine every year is 999.0 hours — You can do the math if you want or you can just trust me that it's a lot of daily sunshine hours.
Thailand does have a monsoon where it will rain almost every afternoon, but you will get breaks through out the day where you can enjoy all the beautiful things around your country. The monsoon season is from July - October.
You'll want to grab your swim suit and head off to the beaches in Thailand, ASAP.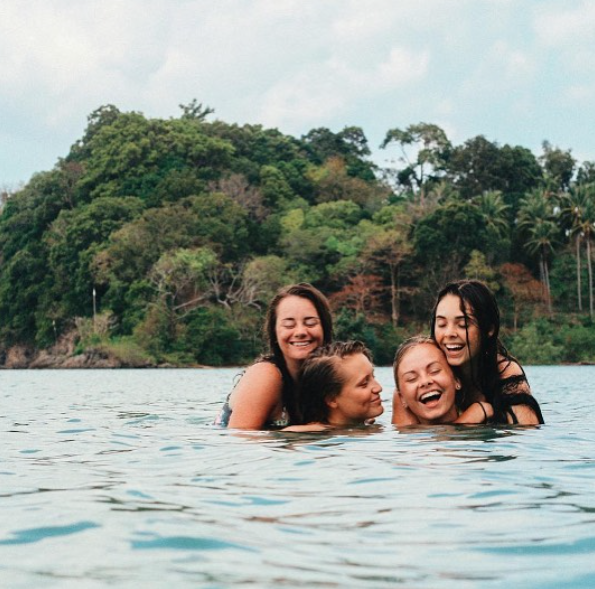 Dominican Republic
The Dominican Republic is a popular vacation destination for travelers all over the world and for obvious reason ... it really is always sunny! The weather typically stays between the 70s-80s and gets an average of 10 hours of sunshine during it's sunniest month - August.
The rainy season in the DR is from April to October. This is another country where the humidity will hit you hard though, so plan for some time adjusting to that, but don't worry; you can cool off at the nearby beach.

Mexico
It's not hard to see why everyone wants to go to Mexico for some good weather. With up to 11 hours of sunshine during the day, you'll be sure to get lots and lots of vitamin D. You'll find lots of these sunny, warm days along the coast, but even inland, you'll find quite a bit of sun (and some variety in the seasons — like a cool crisp fall, and a wet spring that brightens up all the rainbow-colored streets).
The best part about Mexico is that it's our least humid option from this list. You get the sun plus cooler weather in some parts of the year. It really has that perfect balance of sunshine without making you drip in sweat every time you walk outside. Cheers to that, Mexico.
Make sure you create a bucket list before you go to Mexico that has places like Puerto Escondido on it ... and about 100 other places we love to visit.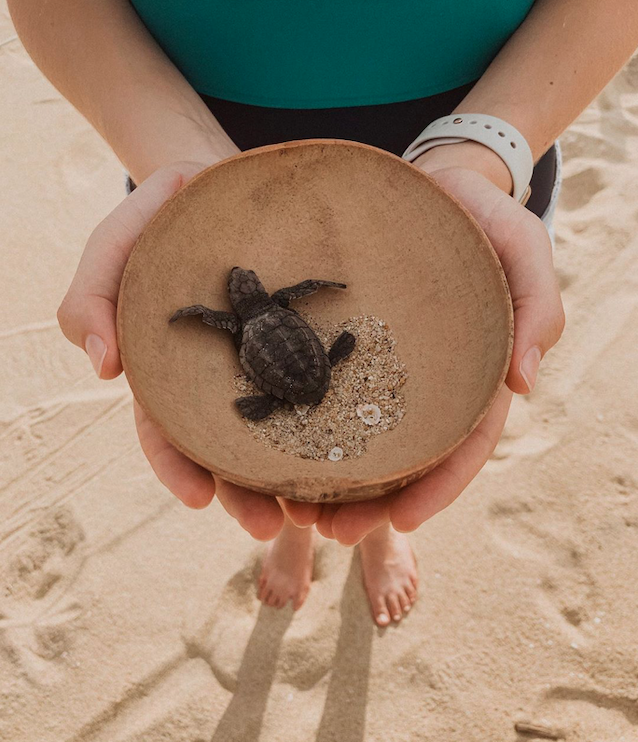 Uganda
For those looking for sun without all the humidity, Uganda might be paradise for you. The entire country gets loads of sunshine, and usually hangs around 80° (plus or minus 7 degrees), year round. You'll find some rain to keep everything nice and green, but there isn't as much of a distinctive rainy season in some of our other sunny countries.

On average, look at around 200+ hours of sunshine each month. Even in the less sunny month of April, you'll have over 150 hours of sun ever day. Sounds like paradise to me!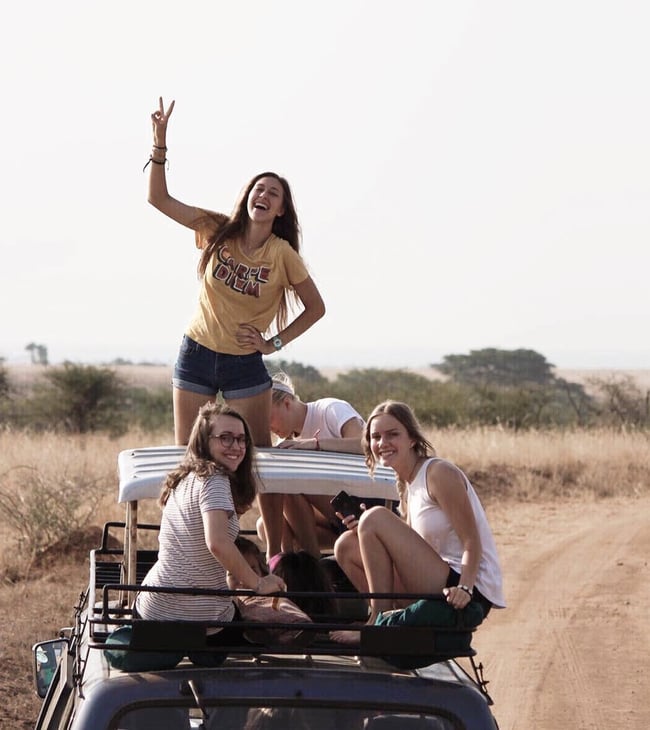 Vanuatu
You know volunteering in the South Pacific would come with some sun, didn't you? Like most of these countries, you'll have some rain to deal with, but overall, you're looking to have about 150-250 hours of sunshine each month on your new island home. Temperatures are in the low 80's Fahrenheit which we also love ... that means it's plenty warm for all of your water-bound adventures. Swimming in mangrove swimming holes, taking a dip in the ocean, or trekking to waterfalls.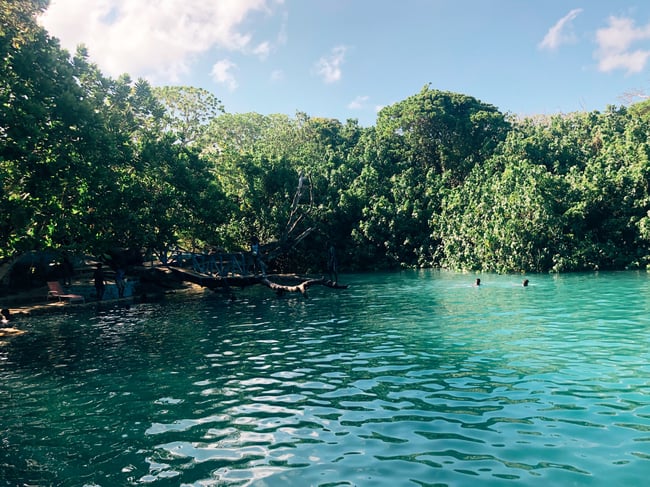 Totally in love with one of these countries?
Come learn more about them! Go ahead and text one of our awesome ILP reps, they've volunteered with us before and can give you the details about our sunniest countries.