Whether you are volunteering in Nicaragua for the semester or are calling Costa Rica home for a spell, you will want to know the easiest ways to visit your Central American neighbor on vacation.
Maybe the biggest perk to volunteering with ILP is the vacation time. Each of our volunteers in our humanitarian programs found in Central America will be teaching English part-time during the week, with weekends off and vacation days to go exploring. Whether you spend that time in the country you call home, or want to get a few new stamps in your passport, that's totally up to you!
---
Interested in Central America?
See what volunteering in Nicaragua is all about.
---

Our Costa Rican volunteers love hopping over to the colorful cities found in Nicaragua, to experience even more volcanoes and adventures you just can't get in Costa Rica … and for our volunteers in Nicaragua? Who doesn't want to experience Pura Vida and waterfall chasing waterfalls by traveling south for a few days?

Here's the breakdown of the easiest ways to get to Costa Rica from Nicaragua (and vice versa, of course!).
By Bus
For likely the best budget friendly option, take a look at bus schedules for NicaBus (Nicaexpreso) or a TicaBus. Fares are very inexpensive (just around $50 for a there-and-back-ticket). From where volunteers are living in Nicaragua, it's about an 8-9 hour drive to get to San Jose, Costa Rica's capital.
If you will be visiting a city farther south than San Jose, the bus ride might not be worth it due to the extended travel time, unless you're visiting Costa Rica for a few days.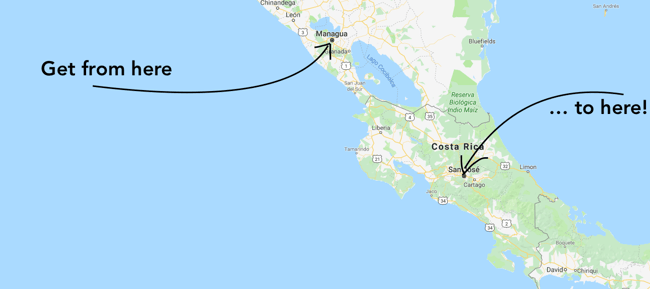 Which bus company to choose?
Just a couple of differences between the TransNica buses and the TicaBuses: TransNica buses are more expensive, but nicer. Some routes include a light dinner and drinks, and some sort of entertainment (a movie played up at the front of the bus). Ticabuses are the most affordable option typically, but tend to have A/C that sometimes works, and you'll want to pack up your own snacks and drinks. There are also sometimes movies on this bus, too.
What are the perks?
The perk of doing these official buses are them handling the border crossing. You'll be directed when to get off, where to wait in line, and who to pay, before you hop back on the bus and continue onto that new country. If you DIY, there are potential scammers who tell you that you've missed your bus, that you need to pay to get your bags checked, or tricked into paying multiple officers your exit/entrance fee … not to mention the task of piecing together multiple bus routes and schedules to get you where you want to go. Just as a head's up in case you go that route.
How to book your ticket
Our volunteers typically just go with an established border crossing route for those reasons. Here's a few resources for booking:

Ticabus website
Each of these sites have different pick up times, schedules, and routes so you can find a bus route and time (and price) that works well with your visit. Our volunteers have had luck visiting their office locations in their city to pick up your bus ticket and pay the fare beforehand.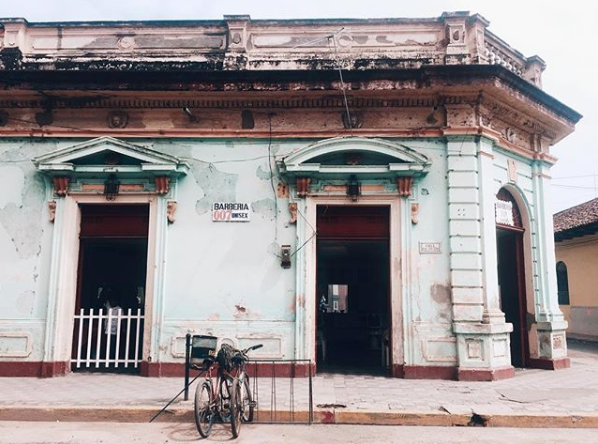 By Plane
Also an option, though a much more expensive one. There's typically one flight a day from Managua to San Jose (a typical route for our volunteers). Though it's just a short flight at around one hour, prices hover between $340-$400+. If you go this route, booking on Copa Airlines is probably your best bet. We love searching on SkyScanner to find the best prices for the days you are planning your visit.
Some Things To Keep In Mind
Your Departure City
We have a couple of programs in Costa Rica, which may mean you need to travel to another city to be picked up before you hop on a bus to visit Nicaragua. Typically, most buses depart out of San Jose, so you may need to travel there first beforehand. Check multiple bus companies and their routes to find the best pick up city that's closest to where you call home.
If you're volunteering in Nicaragua, you're in luck because you live very close to the capital Managua ... meaning all the best routes are practically outside your door.
Paying Border Fees
There is a fee to cross the border into other countries when you're traveling on a bus. From Nicaragua to Costa Rica, there's an "exit fee" of about $5-$7 and an entrance fee of about $13 USD to get back into Nicaragua.
When you leave Costa Rica to enter Nicaragua, you'll also need to pay an exit fee ($13 USD).
It's best to pay in USD. Costa Rican currency isn't accepted in Nicaragua, and Nicaraguan currency isn't accepted in Costa Rica, but USD is accepted in both countries. It will be easiest if you just bring a little extra USD from home rather than trying to get some in Central America.
Proof Of Transportation
You might be asked to confirm that you won't be in the visiting country for too long — your return bus ticket or a plane ticket somewhere else is all you'll need to provide.
Filling Out Some Forms
Remember those immigration forms you filled out when you fly into a new country? There are similar forms for land crossings, too. Handy to have a pen and the address you're staying at if possible.
Once You Arrive
Maybe your bus dropped you off in Managua, Nicaragua but you've always wanted to visit the colorfully colonial city of Granada (where our ILP volunteers live). Easily done! We have resources to booking buses in both Nicaragua and Costa Rica to help you get to where you want to go once you arrive.

Traveling by Bus In Nicaragua
Traveling by Bus In Costa Rica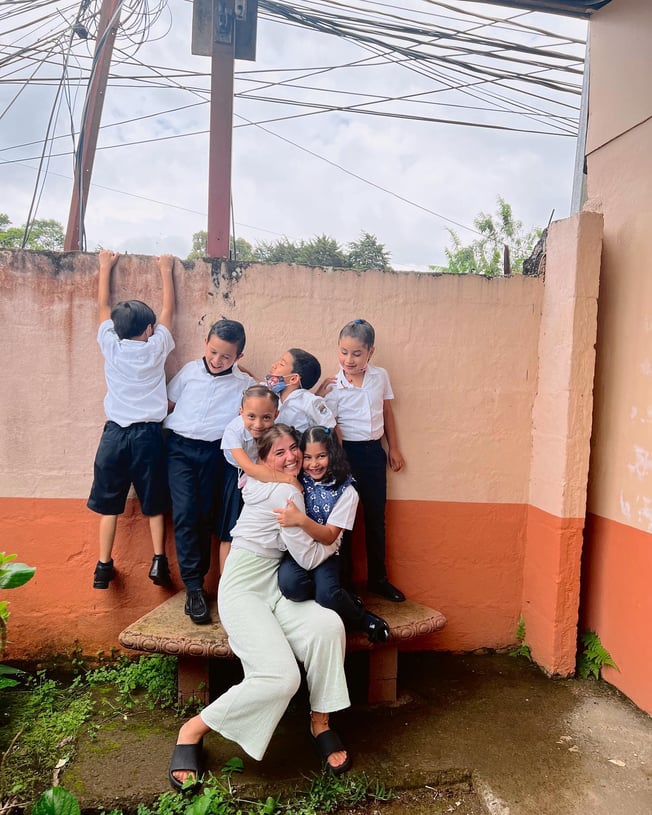 Ready to go, but don't have your plane ticket yet?

ILP takes care of that! ILP (International Language Programs) sends college-aged volunteers abroad to teach English in schools found in Costa Rica and Nicaragua, and a few other countries. We book your flight, set up your housing, and prep you for semester teaching and living abroad.