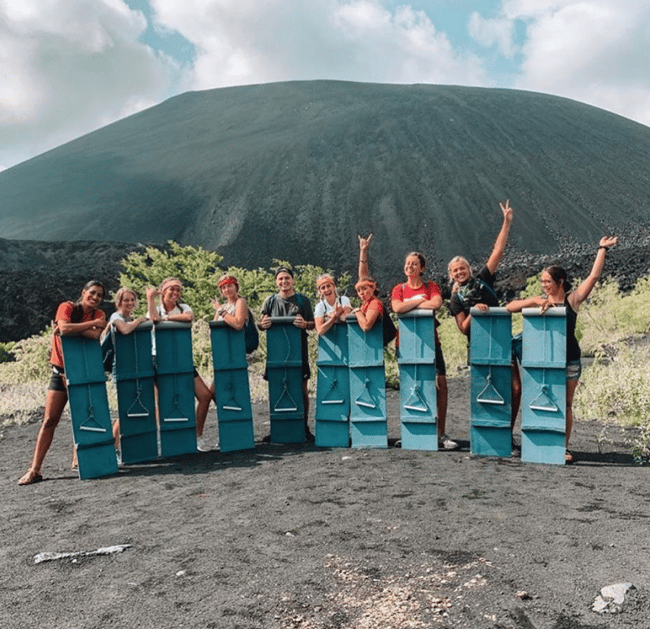 If you are going to be volunteering in Central America or even just near Leon, Nicaragua on a vacation, you have got to check out volcano boarding.


Nicaragua's a pretty rad hidden gem, if you didn't know. Just to the north of Costa Rica, Nicaragua has the dreamiest Caribbean islands, colonial cities bursting full of towering cathedrals, dense jungles just waiting to be explored, plus outrageous volcano adventures — including the chance to sled down an active volcano.


---
Come live in Nicaragua and have adventures every weekend
See what volunteering in Nicaragua is like.
---

Volcano boarding is something you've just got to check out while you're in Nicaragua, and to help you out, here's what you need to know:
Wait — What Is Volcano Boarding?
It's kinda like sledding, though instead of zooming down a hill, you're sledding down the side of an active volcano. And instead of snow, you're boarding over black lava rock. It's a total thrill and something you can't really do anywhere else in the world. It's definitely an experience while you're in Nicaragua.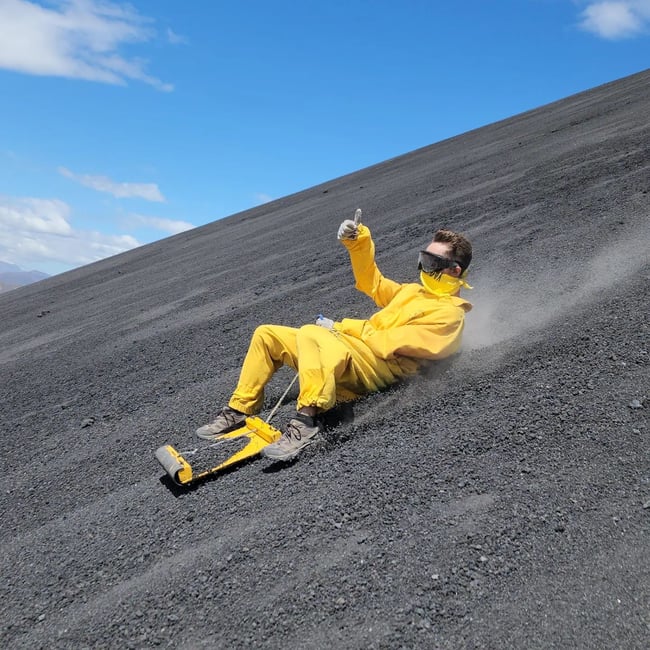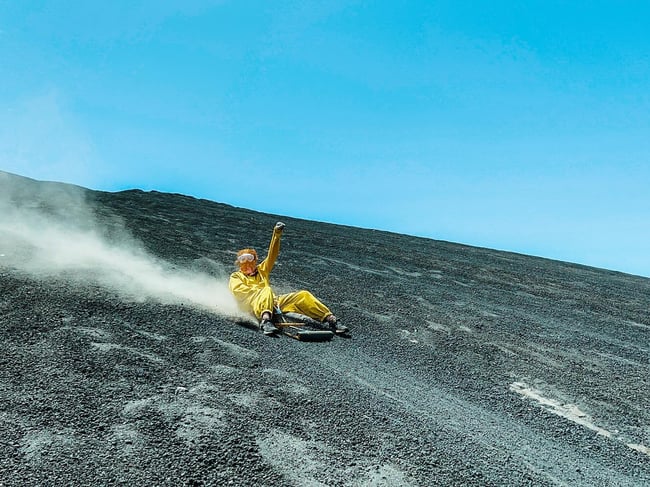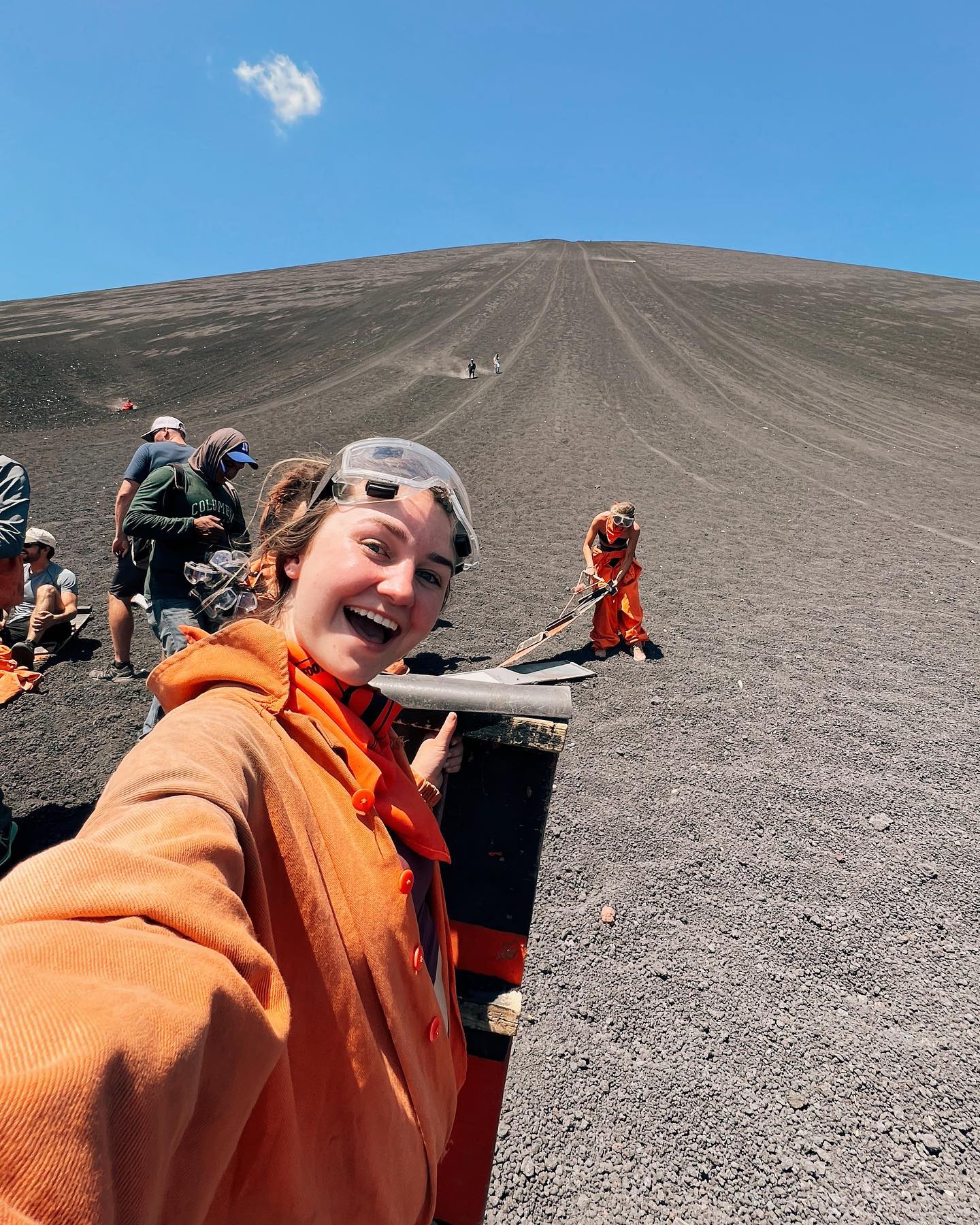 Rad, I'm in. Where Can I Go Volcano Boarding?
You're going to want to head to the city of Leon, which is about 3 hours away from Granada (where the ILP volunteers are teaching English and living — Granada's also a pretty cool city, so be sure to check it out). About an hour drive from Leon is the towering volcano, Cerro Negro, which is where you'll go boarding.
How Can I Get To Leon?

From Granada, you can probably grab a shuttle to Leon but expect to pay $30 or so. Or you can take a microbus to Managua, then make a transfer there to get a microbus to Leon. Again, it's about 3 hours to get from Granada to Leon (which means it's perfect for a quick weekend trip).
Here are the instructions from CentroCoasting:

Microbuses to Managua leave when full, cost 29C$ ($1.21 USD) and take 1hr and 20min. Hours of operation are 5am to 9pm Monday to Friday, Saturday 5:30am to 8pm and Sunday 6am to 7pm. They depart from a small station on a street at the south west corner of the Parque Central called Calle Vega. The microbus will arrive at the UCA in Managua.
Microbuses to Leon leave when full, cost 61C$ ($2 USD) and take between 1.5 hrs and 2hrs depending on how many stops you take. Hours of operation are 4am to 8pm Monday to Sunday.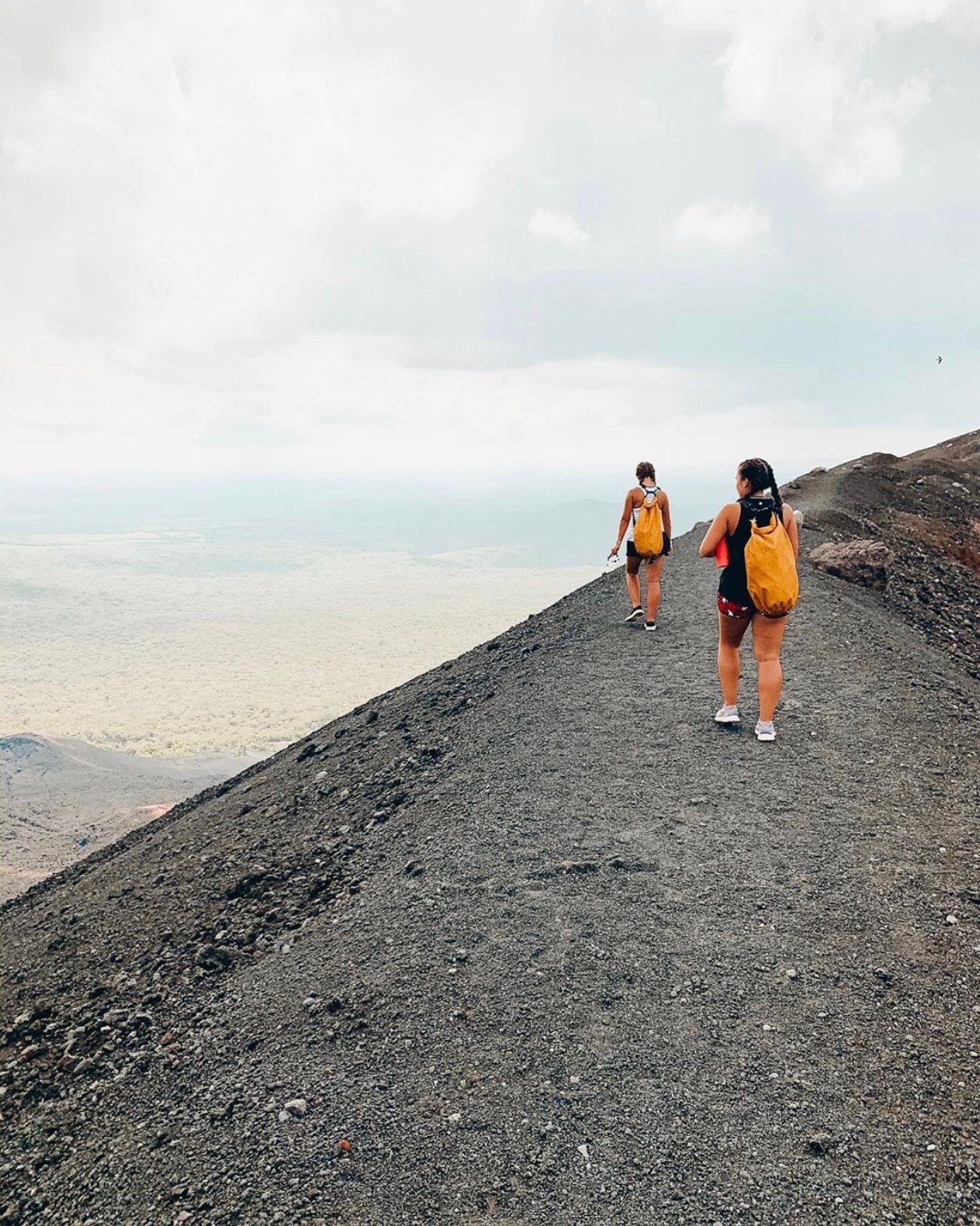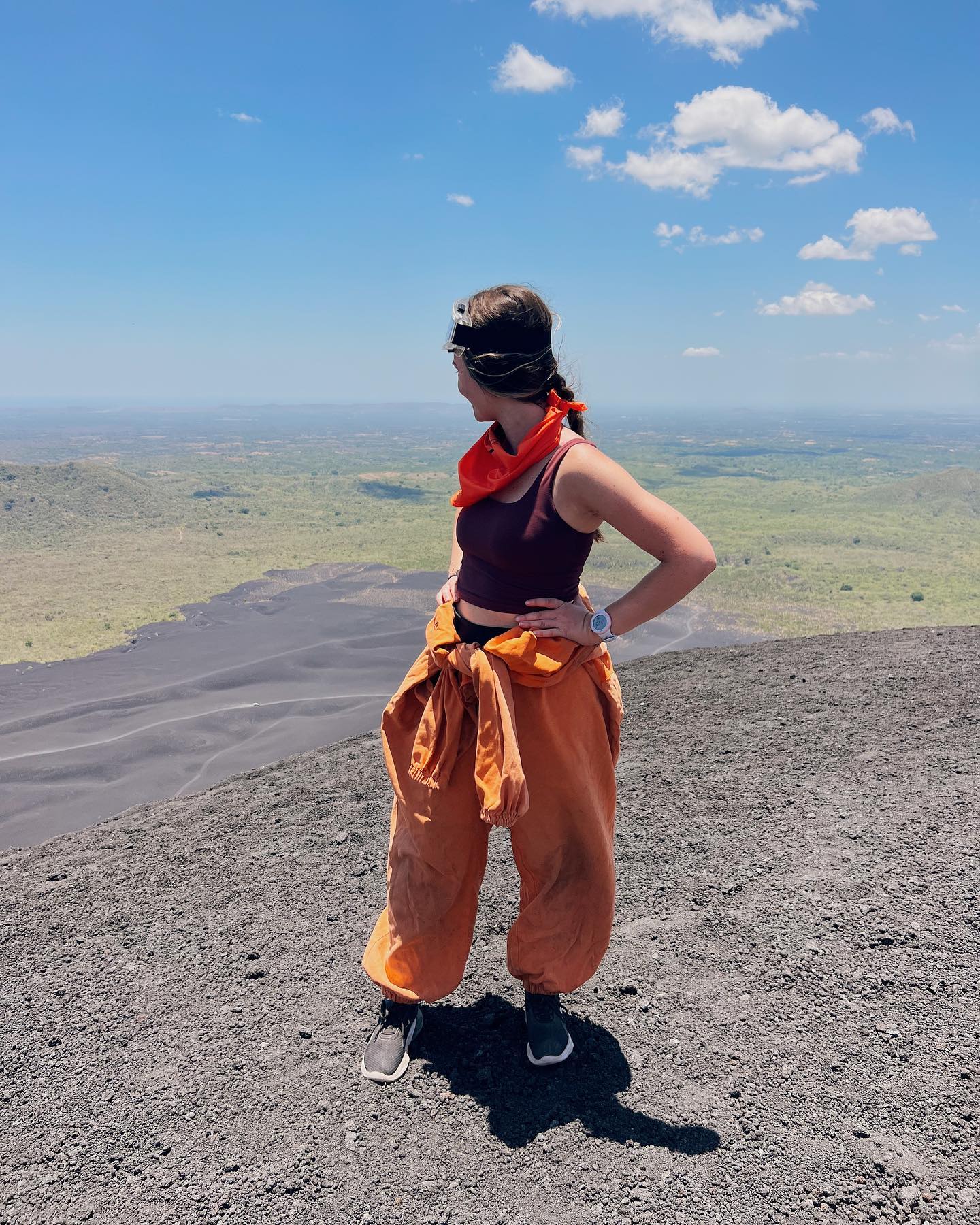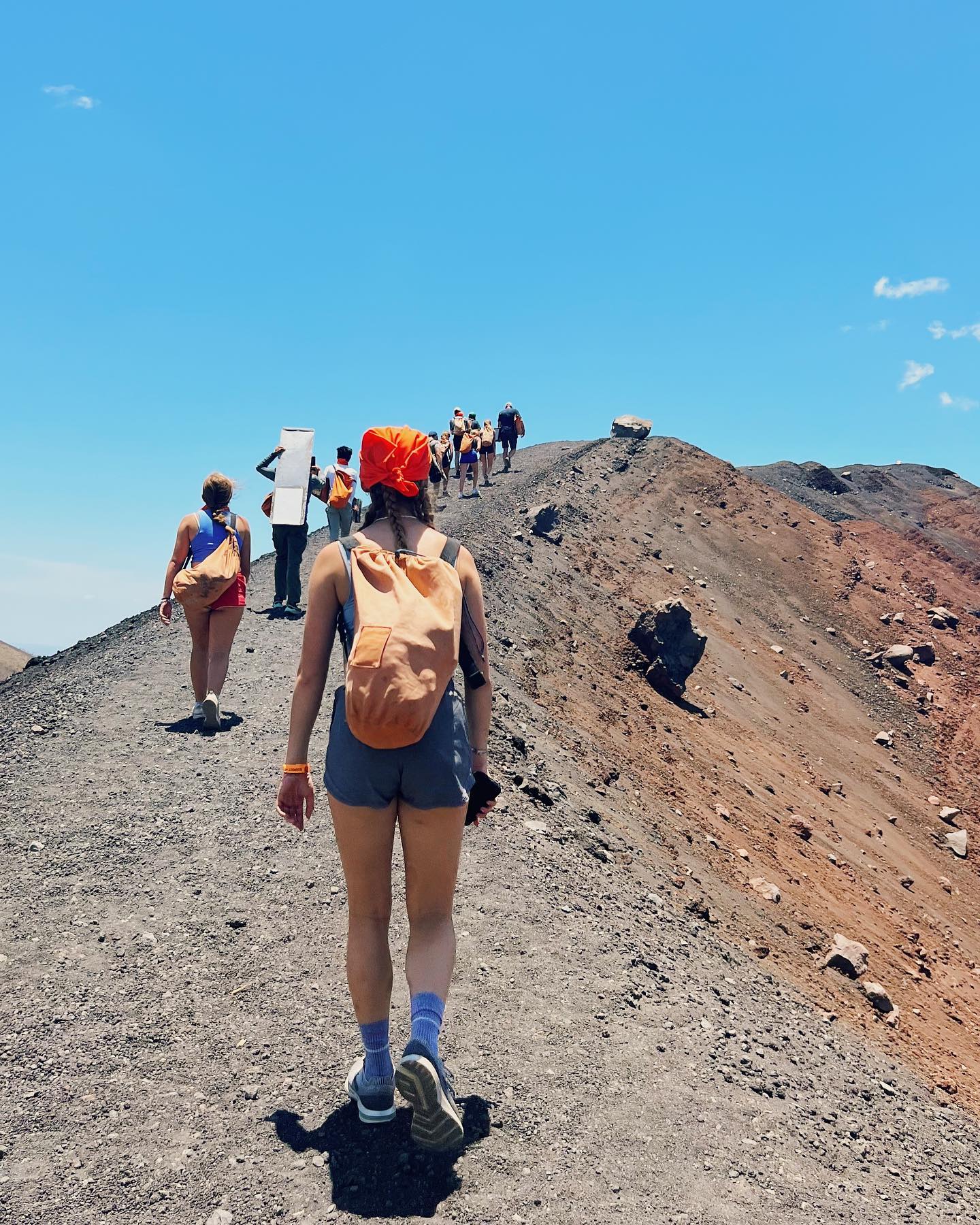 What Tour Should I Book With? (Details + Costs)
When you get to Leon, you'll see posters and advertisements for a lot of volcano boarding companies. We have included a couple of specific companies that we know about, but we don't want to recommend a company we're not really familiar with so use these to get an idea about prices and then do some more research on your own. Makes sure whatever company you choose includes a few things:
Equipment: You'll want a jumpsuit, goggle, a bandana to cover your face from the dust, gloves and a board

Transportation from Leon to Cerro Negro (it's about an hour drive).

Having an English speaking guide is also helpful so you can get a proper run down of the instructions.
One major company that takes groups out is Bigfoot; they'll take out big groups to go boarding and also includes a trip to a private beach owned by the hostel and tour company (and a free shirt with some snacks). You'll get all the required gear and transportation with this group. Their website advertises $30 per person, along with a $5 fee for the park entrance so $35 total. Tours start at 9:00 AM.

Just know that Bigfoot tends to take large groups because it's so well known, which means the hike up to the top of the volcano might take you longer because you aren't in control of how many people are in your group (you might be hanging out with some older thrill seekers which means the hike is going to take longer). Just keep that in mind.

Another company to research is Quetzal Trekkers. We've had a couple of people from our office use their tour when they went volcano boarding and loved it. If you book with them, you get to board down the volcano twice (which is a perk no other company offers). They provide all the gear you need, transportation and entry fees, snacks and water. Their website advertises a $30 fee per person, but all those proceeds go straight towards local charities that help with "rehabilitating, educating and protecting Leon's kids". This tour also starts earlier, so you get to the volcano at 9:00 which help you beat the heat.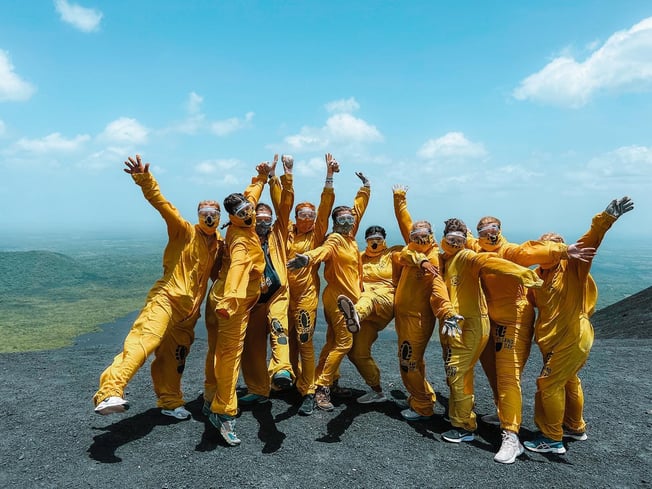 What Should I Wear?

Your tour company should let you know, but it's recommended by most to wear closed-toe shoes to help you one the hike up and to protect your feet while you board down. Sunscreen and a hat (and water!) are also recommended; it's a hot hike to the top of Cerro Negro.

Since you'll be wearing a full length jumpsuit to board down, you are fine to hike up in shorts and tee shirt.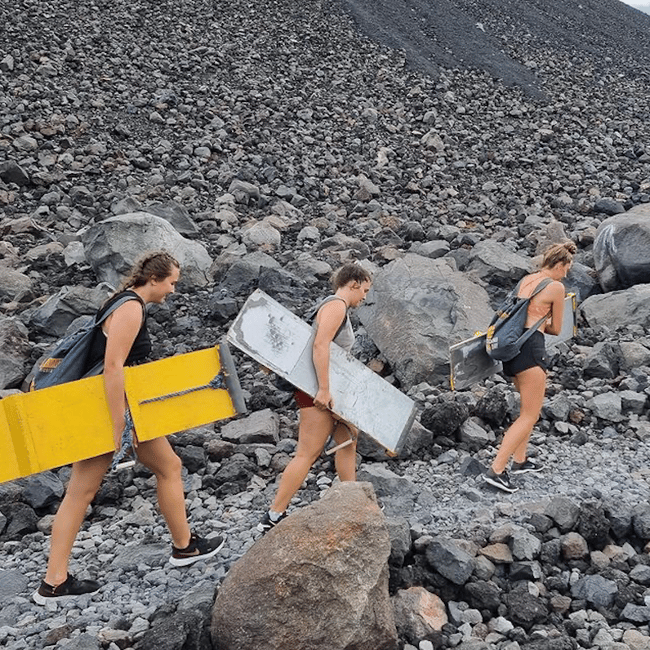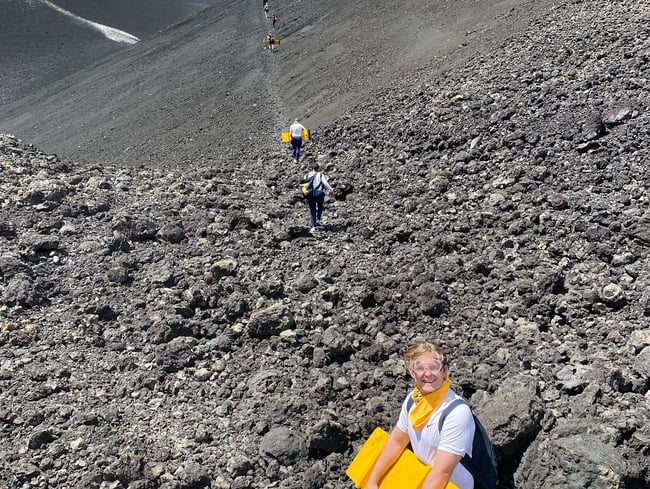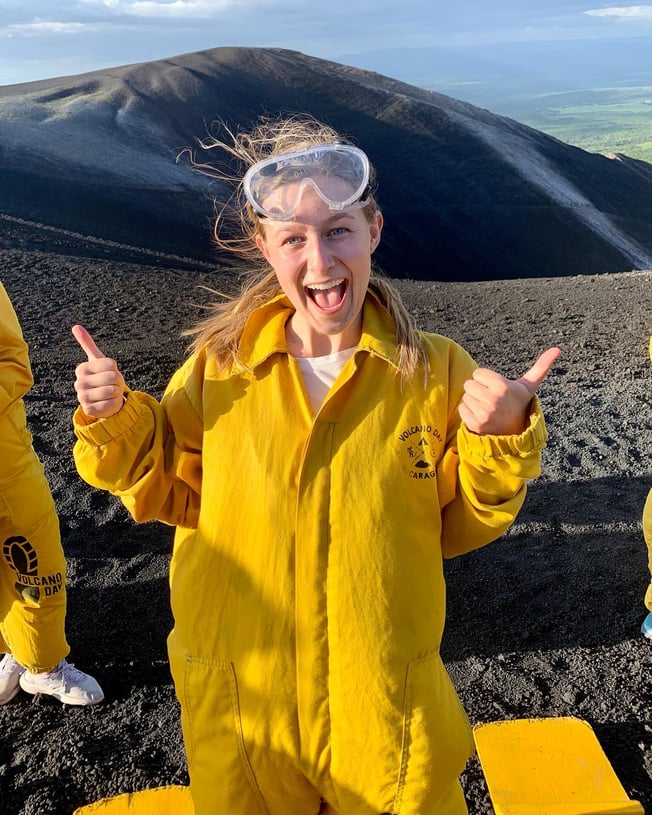 How Long Will It Take?

Most tours are a half-day, leaving in the morning (around 8:00 or 9:00) and getting you back in the afternoon (around 2:00 or after). We suggest booking a tour that leaves early — there is no shade on your hike up, so the earlier you get started the cooler your trek will be.

It's an hour shuttle from Leon to Cerro Negro, then about a 45 minute hike to the top. You'll be hiking over lava rocks which can be rough and ragged, so make sure you have proper shoes to help you with that.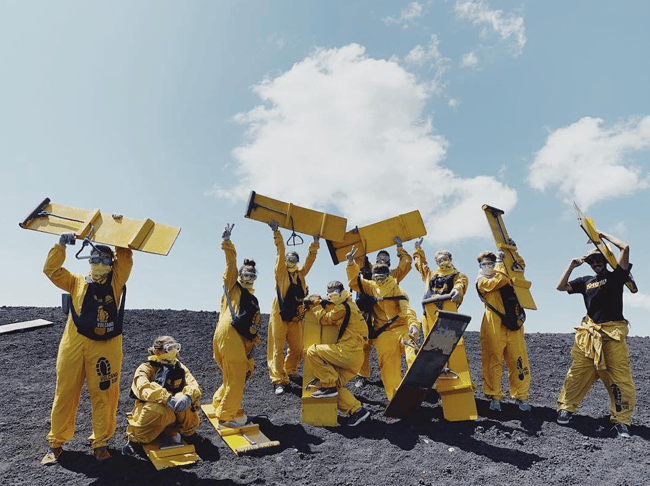 It's time to experience Nicaragua
International Language Programs sends college-aged volunteers abroad to help make a difference by teaching English and to soak up the culture of Nicaragua. Enjoy weekends off and vacation days to see what's waiting for you in Central America.