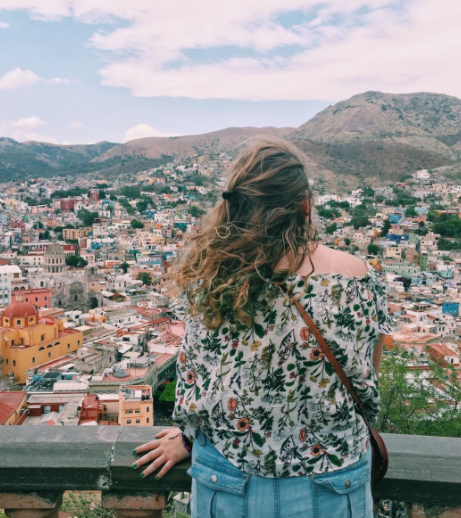 You can't truly appreciate Mexico and all it has to offer until you get to spend a whole semester here.
Don't get us wrong - we love the tourist destinations in Mexico ... but there are a few spots that most tourists don't have time to visit that will show you the real Mexico and make you fall in love with this country. If you don't want to come home after you travel in Mexico, we understand! We feel the same way (and so do our ILP volunteers!).

Come talk to someone about volunteering abroad right here!
Our ILP volunteers live in Mexico for a semester and have time to vacation, so they've seen quite a few places there ... so we decided to ask the ones who know Mexico the best! They've got a list of their favorite vacation spots below:
Guanajuato
Puerto Escondido
San Miguel De Allende
Puerto Vallarta
Guanajuato
Guanajuato is such a fun, colorful city. Houses and other buildings in a rainbow of colors (greens, oranges, pinks, blues) cover the hills — talk about good photo op! ILP groups will often end up going more than once because they like it so much here and it's close enough to be one of our favorite weekend vacations.
Besides just walking around the fun streets, there are lots of things to keep you busy. You can ride the funicular (basically a little tram) up the side of the hill to an awesome and gorgeous viewpoint. The Diego Riviera Art museum is also really nice and a fun place to stop and look through.
This is also a really great place to get souvenirs. Visit the Hidalgo Market and you can find really good deals- so stock up! It's better to buy things here than in big cities like Cancun or Mexico City.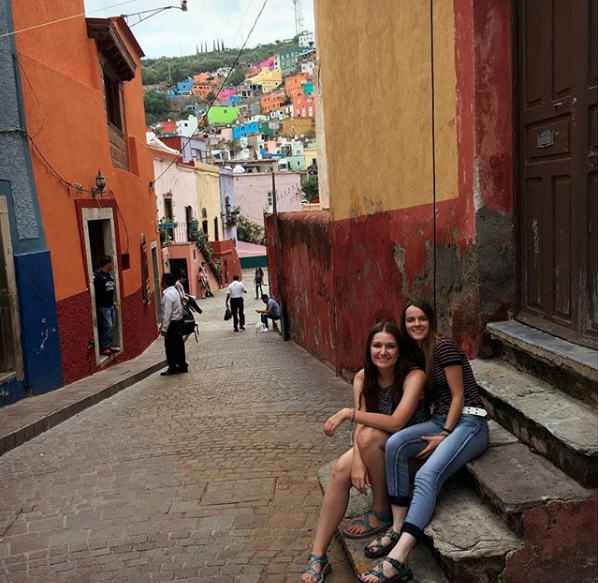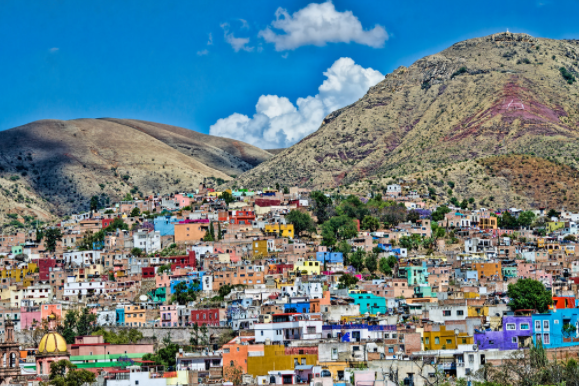 Puerto Escondido
This is definitely a favorite trip for volunteers! If you like sea turtles, crystal clear blue water, sunshine, paddle boarding, kayaking.. you'll fall in love. You'll spend most of your day just lounging at the beach and swimming, but the town itself is also fun to look around.
One of the highlights of Puerto Escondido is swimming with the glowing plankton. This will seriously be unlike anything you have ever seen! The plankton glow which makes the water all around you look like it is glowing and sparkly. You have to see it to understand how amazing it is! You need to book it in advance and we'd recommend using Lalo Ecotours. For $25(US) they will pick you up from where you are staying, take you out on a boat to the plankton and bring you back home.
We're also smitten with the idea of releasing baby sea turtles - you can do this for just a few dollars in Puerto Escondido.

Pst: We have a complete guide full of everything to do in Puerto Escondido right here.
Head's up: One of the best ways to get to Puerto Escondido is to take a van from Queretaro to Mexico City and then take a short flight to Puerto Escondido.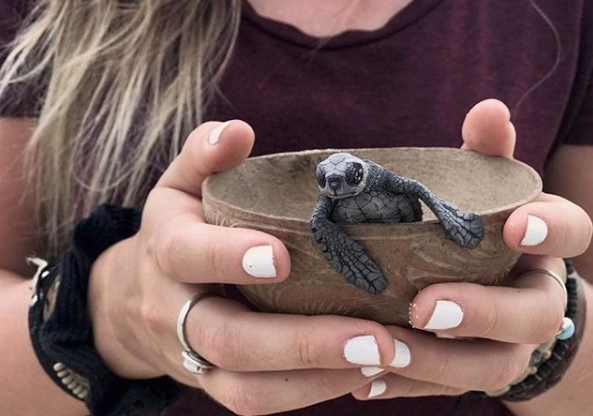 San Miguel De Allende
This city has a lot of Spanish influence so parts of it feel extremely European — trick your friends into thinking you're taking a vacation in Spain after posting a few pictures of this gem! It has rich history and you will find stuff to do as you stroll around. Walking around the city at sunset feels magical and is one of the best parts about visiting, but we're also partial to taking a short trip outside of the city to soak in the thermal pools.

Get more info about things to do in San Miguel De Allende here.
One of the things the city is known for is its picturesque Hot Air Balloons - perfect for your Instagram shots.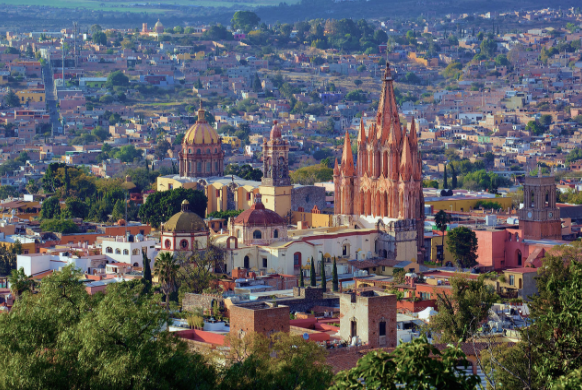 Puerto Vallarta
Puerto Vallarta may be a bit more touristy than some of the other places you visit, but don't let that deter you! There's a reason tourist flock to this spot in Mexico; the beaches are pretty unreal.
Some of the best beaches to visit are Mismaloya, Conchas Chinas, and Los Muertos beach. We won't blame you if you spend all our time there hanging out in the water.
While there make sure you explore the boardwalk and check out the cool statues! We also recommend walking through the botanical gardens which are beautiful (plus there is a really good restaurant at the top of the gardens).
Oh, and speaking of restaurants, One ILP group shared these were their favorites: Fajita Republic, the ice cream shop next to Serrano's Meathouse (ask around) and Derby City Burgers. So check those out!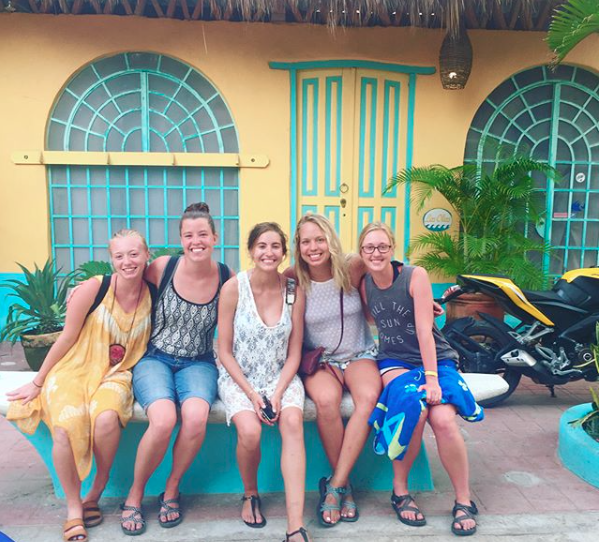 Are you blown away with Mexico and what is has to offer? We are! Get a bit more info about a semester in Mexico right here: