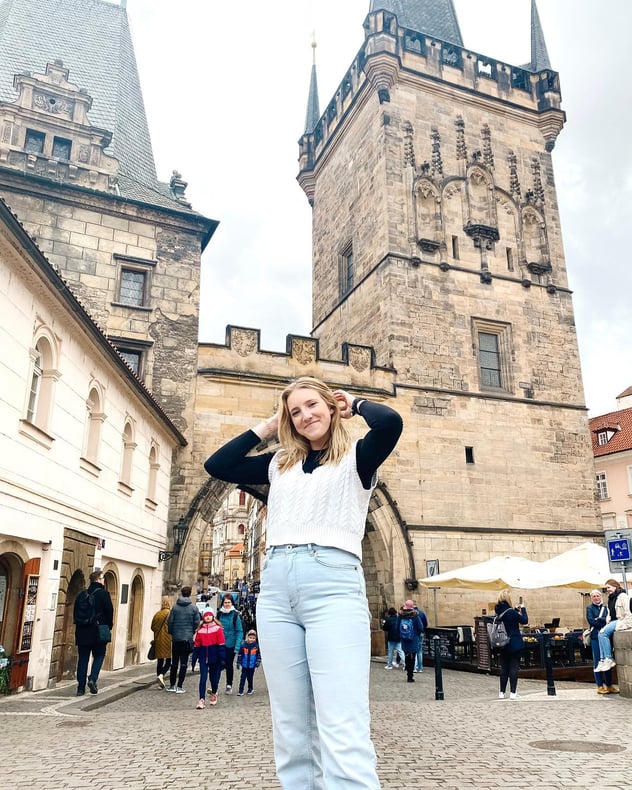 Traveling on a budget to your dream destinations is totally possible with these tips!
It's easy to spend thousands and thousands on a vacation but it's not mandatory. I had to pay for college, a car and all that comes with it and still found money to take a few trips because I knew the tricks and tips to traveling on a budget!
I didn't stay in 5 star hotels and I didn't fly first class, but I've seen world wonders, hiked waterfalls, toured European cities, and seen some of the world's most beautiful beaches — and more (most of which as a volunteer with ILP).

You'll need to skip out on the absurdly luxurious side of traveling, but if you make some changes to the way you travel, you'll be able to see what you want to see and still stick to your budget.


---
Wondering how you can travel for free?
Volunteer with ILP once, and go back on multiple trips for free
---

We've pulled together the best tips from our volunteers to help you make this happen. Most ILP volunteers are in your same shoes — college aged, and wanting to travel without spending a fortune — and have plenty of advice to share!
My Tips For Traveling On A Budget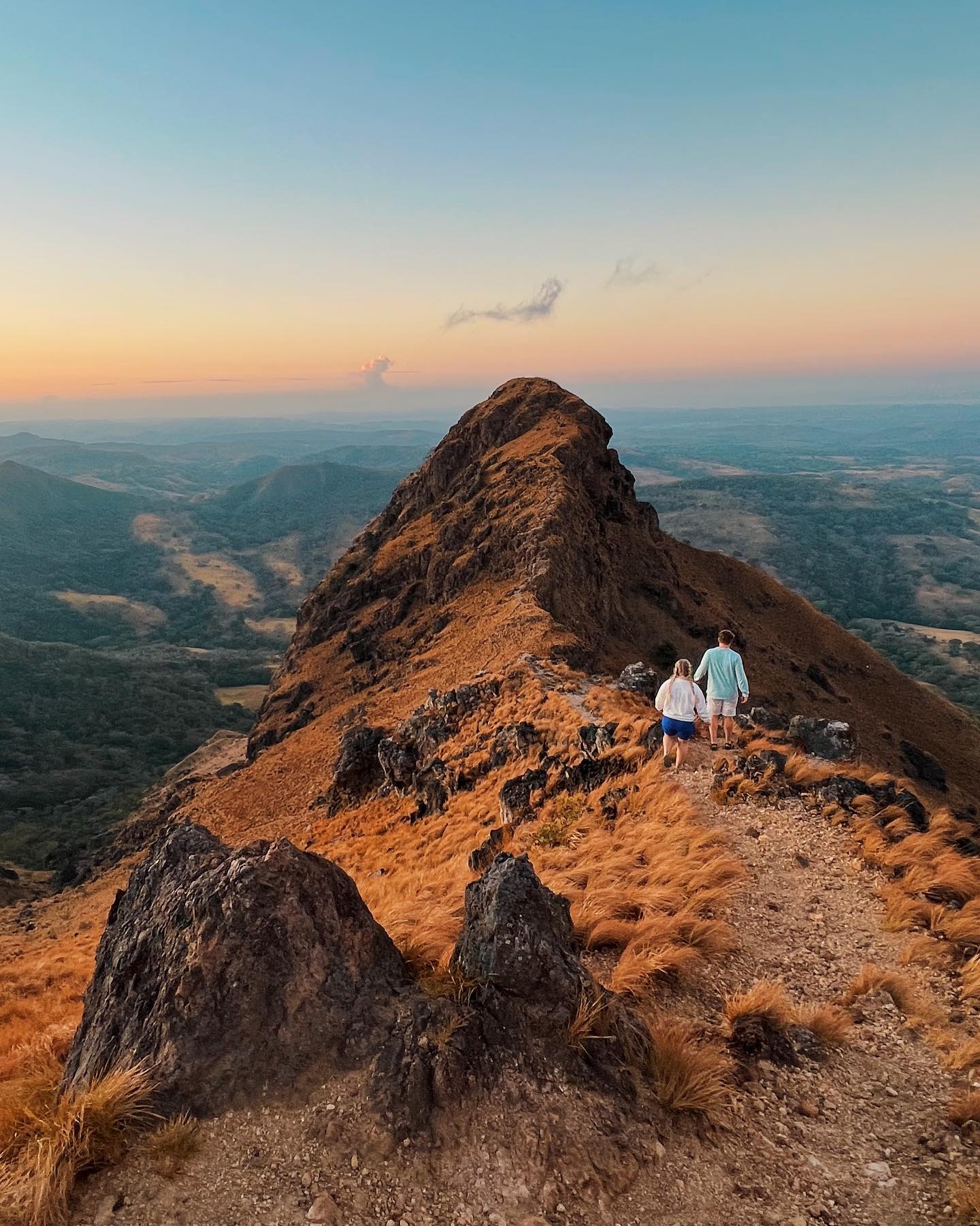 Picking Your Countries
If you have a tight budget, you won't be able to pick just any country and plan a trip there. Some countries and cities are just more expensive than others (think about it — a weekend in NYC is going to be pricier than a weekend in Salt Lake City, right?)

Choosing countries where you'll find affordable food, accommodations and transportation are going to be your best bet.
If you're looking for affordable countries, our top picks are often found in Asia and in Central America.
Countries like Thailand, Cambodia, and Vietnam mean spending a few dollars on dinner, and $12 (or less!) for a room for the night. But not all of Asia is that affordable — if you really want your budget to take you further, avoid places like Singapore and Japan.
Some countries in Central America also made our list of cheap places to travel to. We love Mexico and Nicaragua for bus rides for a few dollars to new adventures, and pretty beaches where surf lessons are $10, instead of $150 at a fancy resort (seriously). Similar to Asia, you're looking at spending a few dollars for dinner and a place to stay.
Even the Dominican Republic is a good pick! Although you're in one of the most popular vacation destinations in the world for travelers, there are so many ways to experience this island on a budget.

Your ILP Destination
I was definitely price conscious when I was choosing a program to go abroad. Once I found ILP, I also did some serious research to find the best country for me (and one that would fit my budget). This blog post about ILP countries that are best if you're on a budget really came in handy!
That post goes into the different program types as well as the costs associated with some popular activities in countries ... some countries have a higher program fee, but the day-to-day things (snacks, activities, entry tickets, bus rides, etc.) are just a few dollars, making it a very affordable option.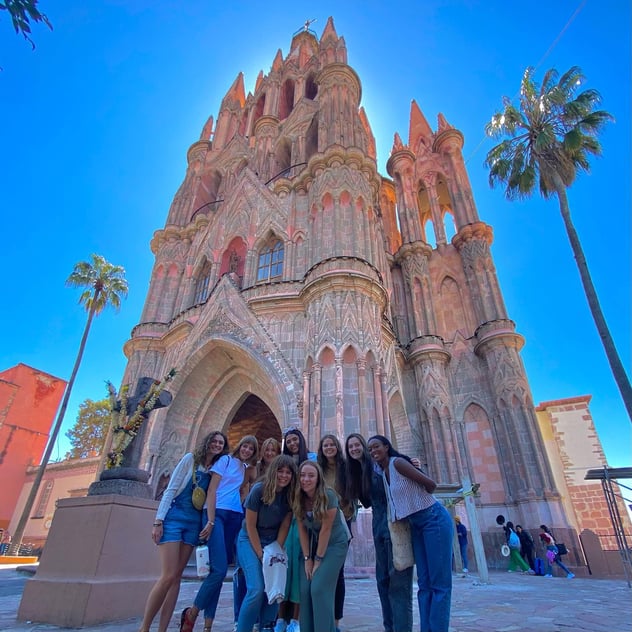 Getting Cheap Flights + Getting Around For Less
No matter where you go, an international flight is most likely your biggest cost. Without some sort of a deal, you are looking at flights that may cost upwards of $1,200+. Yikes. When you're an ILP volunteer, that flight is included in your program fee, but some volunteers like to travel to other countries during their semester ... and of course, love to travel abroad after their semester! We have a few tricks to snag the best prices.
Getting Cheap Flights
When I'm traveling on my own, I have a few tips about snagging the best prices for flights that I'm sharing here:
Compare Prices: If you see a fare for $400, how do you know it's a good deal? Google Flights has an awesome feature for this. Whenever you search for a specific flight, there's a graph on the page that tells you if prices are typical for this route/time of year, or if they're on the higher (or lower) side of things. It can help you know whether that deal you saw really is a good price.
Search For The Best Deal: Skyscanner has a feature we're in love with. You plug in your airport, type in "everywhere" for your destination, and search "cheapest month" for your dates, then search. Skyscanner will pull up a list of destinations and the approximate cost, letting you choose a country that fits your budget. You'll need to be flexible, but it can save you some serious cash if you're adventurous on when and where your trip is.
Get Email Alerts: I also love signing up for a flight subscription (Here's a list of our favorite subscriptions). Various organizations scour the web for mistake fairs or good deals and share them with you. Some cost a fee for full access (they may be as little as $3 a month) or they'll offer a free version that just sends you less deals.
Once you sign up, you will get an email whenever a good deal comes up (and these deals are good). I got half off on my flight to Vietnam thanks to these alerts. Similar to Skyscanner, you'll need to be flexible when it comes to your location and your dates, but they offer a good range of destinations including cities in the U.S., Canada, Europe, Asia, South/Central America and locations in Africa.
Know Budget Airlines: Next money-saving tip is embracing budget airlines. America is slowly coming around to the world of budget airlines, but the rest of the world is taking full advantage of these down-to-the-basic airlines. They aren't luxurious (some won't include any snacks or water, so just bring your own) but they do get you there, for cheap. Are you traveling in Europe? Know these budget airlines. Headed to Mexico? Snag a great deal on these airlines.
As a fair warning, these budget airlines save you on the initial cost, but are full of hidden fees like absurd baggage fees (pack light and avoid checking a bag if possible). As long as you are familiar with the ways they get you to pay more, you'll be fine.
Be Flexible: When I was hunting to visit Scandinavia (not an affordable vacation, by the way) I wanted to get the best deals possible because I knew accommodation and food and other costs were going to add up. Flights directly into Finland were getting pricey, but I found a good flight into Vilnius, Lithuania, where you can easily get a cheap ticket for a ferry over to Finland.
Another time, it was $400 cheaper to fly into Singapore first, then book a $66 flight to Myanmar rather than booking a direct flight to Myanmar. If you have the time, it can be worth it to hang out in another city or country for a day before booking a separate flight to your ultimate destination.
Travel In The Low Season: If you have your eye on a certain country, do some research on when the low-season is — you'll save on flights, accommodations and tours by traveling when there aren't hoards of tourists — there are some serious perks to traveling in the rainy season. The best hack is to Google when a country's shoulder season is ... that little window between peak season where tourists invade (and prices shoot up), and the low season where there's hardly any tourism so you'll see a big price gap. For example, Thailand's peak season is December/January so you'll spend less overall if you travel during the summer.
Getting Around For Less
Once you arrive in your dream country, transportation can really take up a huge portion of your budget if you're not careful. I rarely take taxis or rideshares (unless I can split costs with friends I'm traveling with), because walking or taking the local bus is going to be way more affordable. Taking a bus or train is also almost always cheaper than taking a short domestic flight!

This post about apps budget travelers should be using has a whole section on transportation — it has all my go-to apps for booking bus tickets, train tickets, etc.
Another handy tip is using Google. If you have a data plan, you can just type where you want to go, and it'll pull up walking directions and bus/metro routes (even telling you which bus to take, how many stops, and the price). It's super handy. You can also do your research beforehand, and get around using Google Maps without any data by downloading things first. That post has all the step-by-step directions so you can travel without data (saving you even more on your next trip).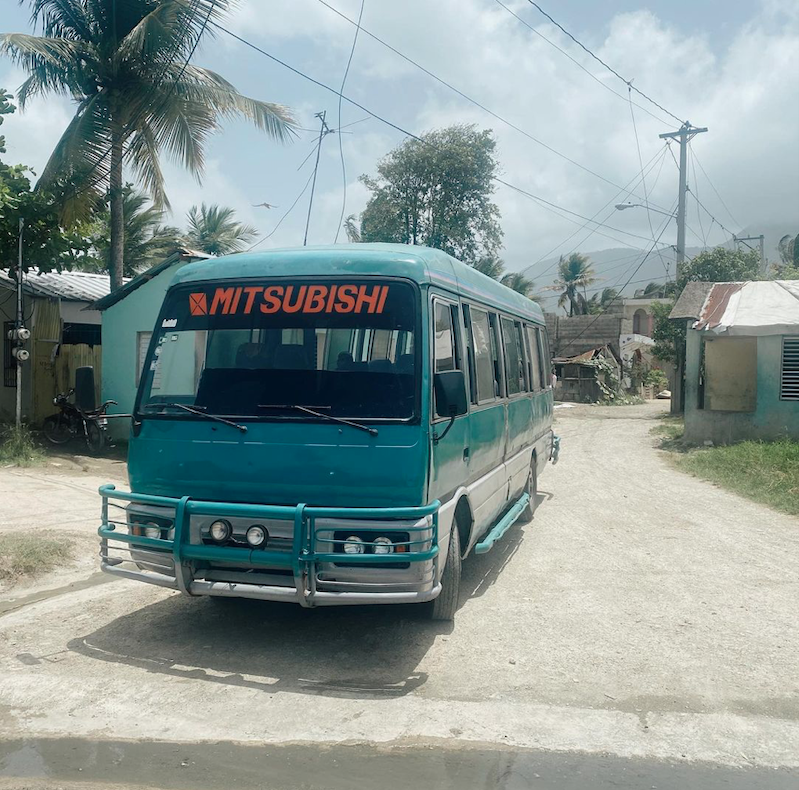 Some Guidelines For Spending
Do All The Free Stuff
There is free stuff in just about every city! You may have to do a little research, but having the bulk of your activities be free can help you experience a full day of traveling without spending very much at all.
My favorite one is a walking tour. So many cities have locals who give free walking tours (usually daily). All you do is show up at the designated spot and they'll take you around to really cool spots. It's awesome because it's an easy way to get around the city, plus you'll learn things you wouldn't have found on your own. Although they're technically free, it's good practice to tip your guide. It's a great way to support locals while also being a budget traveler.
Other free activities include:
Walking the coast/boardwalk
Having a picnic in the park
Seeing if the museum you want to visit has a free entry day
Visiting the local library (in some countries, this feels like a museum!)
Go hiking
Admire famous palaces/cathedrals/churches (just admire the outside if you can't afford the entry fee)
Go on a street art tour
Wander around a local market/farmer's market
When It Comes To Food
This one is totally personal. I'd rather spend my money on experiences and go cheap with eating ... but I have friends that say eating out in another country IS an experience. So, you just decide where you fall. I tend to want to try all the food when I'm traveling, but will set parameters like going pretty affordable for breakfast and lunch, then spending money on dinner full of local favorites.
I really like finding the nearest grocery store or fruit market and stocking up on a few essentials so that I can save money on many of my meals. In Europe, I always buy a little cheese, bread, and meat, with some fruit for an on-the-go picnic while exploring. Breakfast is simple with a yogurt.
But above all, my rule is always do your very best to never eat American food while you're abroad! Sometimes it's nice to go with a familiar meal, but this will be your most expensive option and will shred your budget quickly. Seriously, depending on where you are traveling, you can spend $2 for local street food or $20 in a restaurant serving pizza, burgers, and pasta. It's just not worth it for me.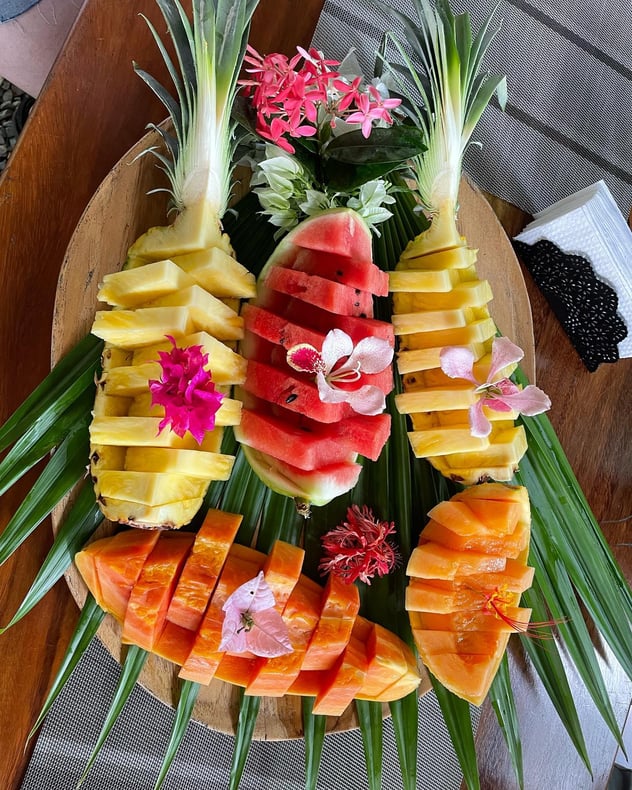 Make Some Sacrifices
When I'm traveling on a budget, there are some sacrifices I make. We kind of touched on these earlier, but things like walking rather than taking an Uber can save you tons when you're traveling.
There are other things, too, that really make a difference. Like, choosing the bus/train class can help you save a few dollars. There are typically different comfort levels, and depending on the length of the journey, it may be worth it to me to take the most inexpensive bus seat rather than the one up front with A/C when I'm traveling.
I also learned to pack like a total minimalist to avoid baggage fees. Sometimes, a checked back can be $100+ each way, so packing in just a carry-on means instantly saving $200. Here's how I pack in a backpack for a 10-day vacation. It does mean leaving behind multiple pairs of shoes, wearing the same jacket the whole trip, and skipping out on the blowdryer, but it really can save you a lot.
Decide On What Really Matters
When you're abroad, it's so easy to get caught up in the thought of "I'll only be here once so I have to do EVERYTHING". While it may be true, it really adds up if you visit every single museum, try out every experience, taste-test all the local food spots, and bring home every souvenir that catches your eye.
Just because I'm a budget traveler doesn't mean I won't spend money on an incredible snorkeling trip while I'm in the Dominican! It just means that I don't spend money on things I don't really care about so that I can save it all for the experiences that really matter to me.
If you're not really into museums, don't get a ticket there if you'd rather see that palace or castle. If you're really wanting to bring souvenirs home, skip out on extras like ice cream or desserts while you're traveling. Before you leave, it may be helpful to decide on the experiences that really matter so you can prioritize those, and spend money on the extra things if you have room in your budget.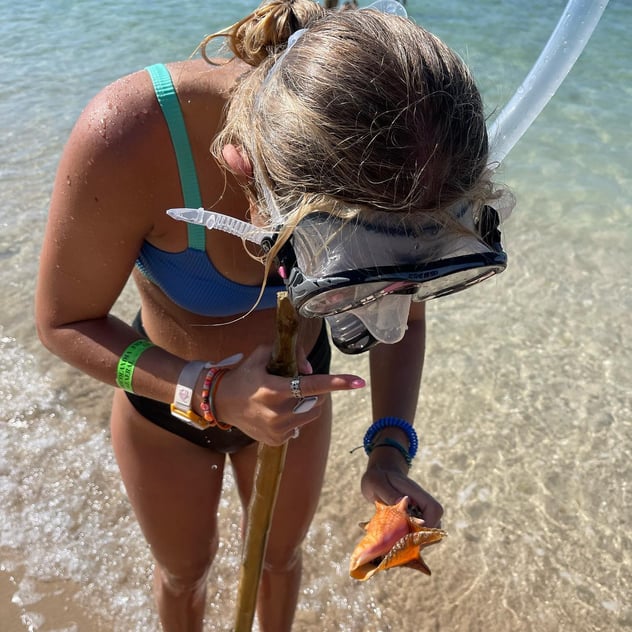 A Few More Money Saving Tips
Getting The Cheapest Passport Photos
Every little bit helps, right? If you're getting a passport, renewing your old one, or need to get pictures for a visa, those little pictures can really add up. I did some shopping around to find where to get the cheapest passport places which hopefully can help you save a few dollars.
Traveling With The Right Card
I always bring a debit card and credit card when traveling, but recently switched cards to make sure I wasn't getting dinged on ATM fees. Typically, international ATMs are charging you in the range of $3-5 each time you pull out the local currency. Thailand seems to be on the highest side —most ATM machines in Thailand charge 200 baht, which is over $6 USD and there's a maximum so you can't try to cheat the system by pulling more out at once (ouch!). On top of that sometimes your bank adds on another fee (usually a percentage based on how much cash you are getting out of that ATM).
While you can't avoid mandatory country fees, you can waive that bank-added ATM fee by traveling with a card with zero international fees. Here's a list with some suggestions to look into.
Traveling With Friends
One of my biggest traveling takeaways is how much money you save when you travel with some friends. You guys can split taxi rides, share an Airbnb, get group discounts, and a few other perks (like buying tacos in bulk and getting a discount). I've taken solo trips and taken trips with friends and my vacations when I'm with someone are not nearly as pricey as when I'm traveling alone.
The only issue is finding people who are willing to join your adventures — I had a hard time finding friends who wanted to really explore a part of the world for several months (most were just okay with a 1-2 week trip) which is why I went to Asia (and Europe!) with a volunteer program who set me up with a group of travel buddies. I spent the whole semester traveling all over Asia and Europe with a group of friends which not only made it more fun, but it made it a lot more affordable. Volunteering with ILP means you'll get set up with a group of fellow travelers to do all of your adventuring and volunteering with.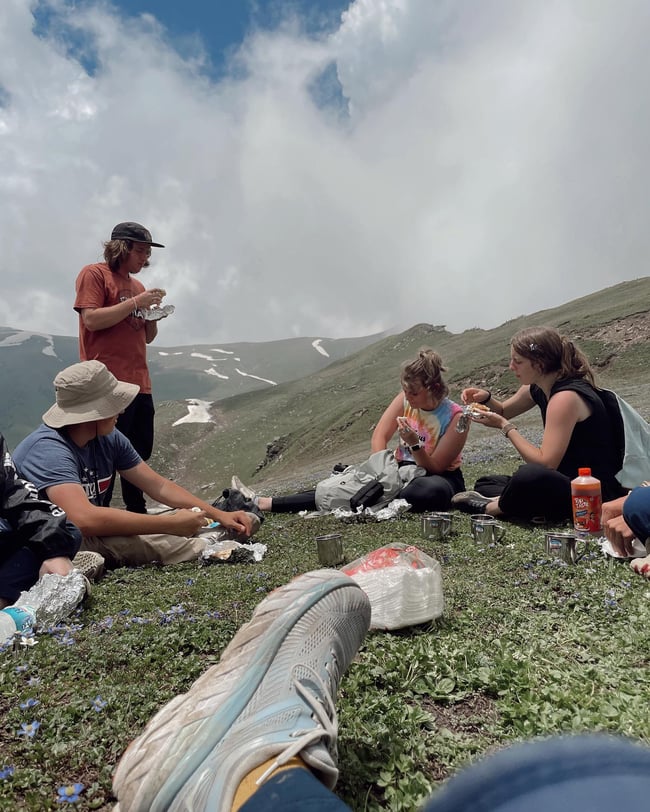 Are you looking for more ways to travel affordably?
We have so many things to help you out! As an ILP volunteer, you'll get tons of included costs in your Program Fee (your flight, meals, housing, etc.). Plus, we're always looking for ways to help you make this experience happen. We have a whole guide on how to afford a semester abroad happen, which is full of tons of helpful tips and advice.