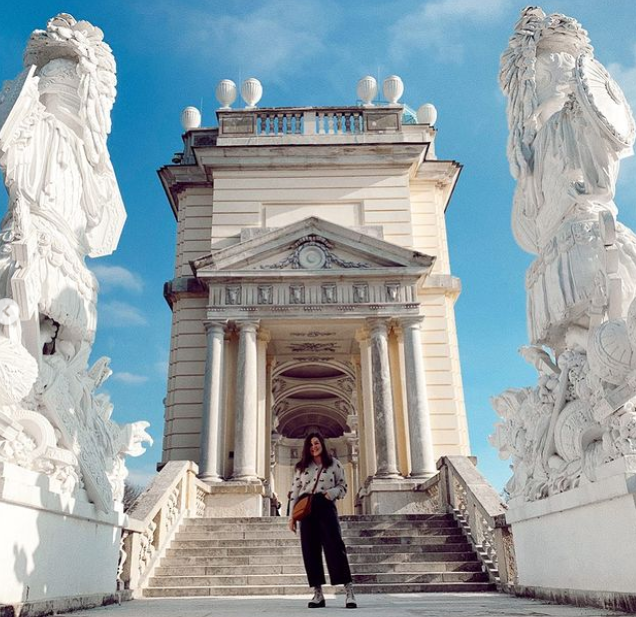 Want help planning your trip, figuring out a budget, snagging the cheapest flights, booking tours, and way more? Basically, if you want vacation planning to be easier, we've got you covered with this list of our favorite website for travelers.
I cannot imagine what trip planning would've been like decades ago without the internet. Don't you just love that you can hop online and figure out where to stay, how much those museum tickets will cost, and find out the best way to get from the airport to the beach all from some quick searches on your computer? Well, as a volunteer through International Language Programs, you'll have lots of opportunities to plan totally rad vacations since all of your weekends and days off can be spent exploring the amazing places around you!


---
Does living abroad as more than a tourist sound like something you'd love?
Learn More About International Language Programs
---

Over the years, I've finetuned my trip planning to include a handful of my favorite websites (and travel apps) which has made planning vacations a total cinch for the time I've spent in Europe and Asia. So whether you're an ILP volunteer for a semester abroad, or just planning a bucketlist vacation anywhere in the world, these websites will majorly help you out!
Pssst: Here are some great tips for backpacking around Europe on a budget!
Traveler Tips
Trip Advisor
For sure you've heard of this site, but we have to mention it because Travel Advisor is getting better with time. Just aging like fine cheese and wine, you know? They have lists of the best restaurants, things to do, hotels, and so much more for any place that you're wanting to visit. Plus tips and reviews from real travelers that can be so helpful! While exploring cities on foot, keep an eye out for their green sticker in the windows of places that are loved by travelers from all over the world!
Lonely Planet
If expert advice is what you're looking for, then you should know that Lonely Planet has some of the best. Get so much information and inspiration for your dream destinations by scrolling through their featured articles or by searching a specific place. You can select "learn what's unique", "find incredible attractions", "discover the best hotels", or "book amazing experiences" for literally hundreds of different cities. This info is GOLD when it comes to trip planning!
Jet Lag Rooster
Everyone hates trying to get over jet lag. While we have some great tips, Jet Lag Rooster is a website completely dedicated to helping you transition to new time zones. Simply insert your travel plans and they'll give you a suggested sleep schedule and tips for adjusting to the time zone of your destination.

Planning Your Transportation
Rome2Rio
Rome2Rio helps when you just aren't sure of the best way to get from point A to point B and want to see your options. Plug in your destination and this website will help you find the best route whether it be by bus, train, plane, or ferry.
Skyscanner
We love Skyscanner for comparing flight costs all over the world (even via mobile app). Scroll through flights on your phone and see which day of the week (or even month) is best for your trip.
Just a quick tip—you can sometimes find great deals directly on the airline's site so anytime you find a deal on a 3rd party site (like Skyscanner) it's a good idea to also go to that airline's site and see if they can beat the price.
Since finding good deals on flights is so important to us, here are some tips for getting notifications about great tickets that come up! If you're planning a trip specifically in Europe, check out this post about cheap flights there. Vacationing in Central America? Here is the blog post about budget airlines in Mexico. And here are some tips for booking flights if you're spending some time in Thailand!
Kayak
This site is similar to Skyscanner since it also searches for the cheapest flight options from a specific location. Some travelers feel that Kayak actually beats Skyscanner when it comes to multi-city trips, since it also includes searches for nearby airports with cheaper fares.
Our favorite feature is the world map that pops up when you hit the "Explore" button. You just type in your departing airport and it will show you the cost of flights to destinations all over the world!
Flixbus
If you're hoping to take buses while planning trips around the United States or Europe, Flixbus is the website to use! Their buses are comfortable and usually have wifi—perfect for those long overnight trips.
If you're planning to travel around Central America where Flixbus isn't an option, check out this information we've written about bus travel in Nicaragua, in Costa Rica, and in Mexico.
Seat 61
Whether or not you think train travel is an option for your trip, make sure you check out Seat 61 before solidifying any plans because you might be surprised by what is available! Here you can find so much information about train travel in different countries all over the world, with tips about where and how to purchase tickets. You can even read through specific instructions for traveling along popular routes. SO helpful!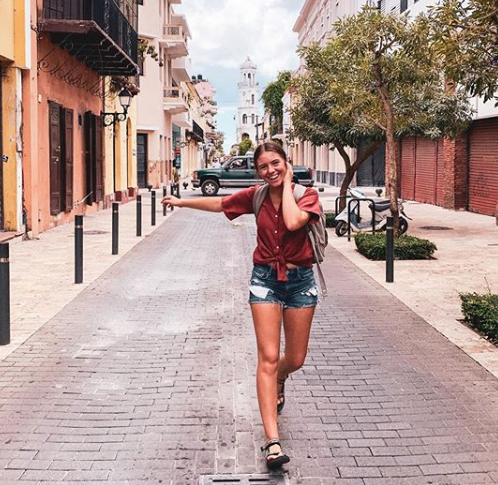 Where To Stay
AirBnb
We really love Airbnb when it comes to finding, nice, comfortable, convenient, and private spots to stay for a great price! Fair warning—you might find yourself spending hours just swiping through the huge variety of cutie places available. Dreaming of staying in an actual tree house in the forest? Yep, us too. Thanks Airbnb.
Hostelworld
In some places that don't have great Airbnb options, you can find a few really good hostels. We love using Hostelworld to book hostels with amazing reviews, in prime locations, and with quality amenities.
Also, if you're curious about the main differences between Airbnbs and hostels, this blog post has everything you need to know.
Sleeping In Airports
Okay, just so you know ILP does not recommend spending your travel nights in airports. But, sometimes it is necessary to hang out in an airport for 3 or 5 hours if your flight leaves early in the morning. Before including this kind of adventure in your itinerary, make sure you check out Sleeping In Airports. Trust me, you do not want to end up at the Rome Ciampino Airport with plans to hang out there only to find out that it's closed from 12-4 am. Scrambling to find a nearby hotel with available rooms for a 3-hour sleep is not a good time.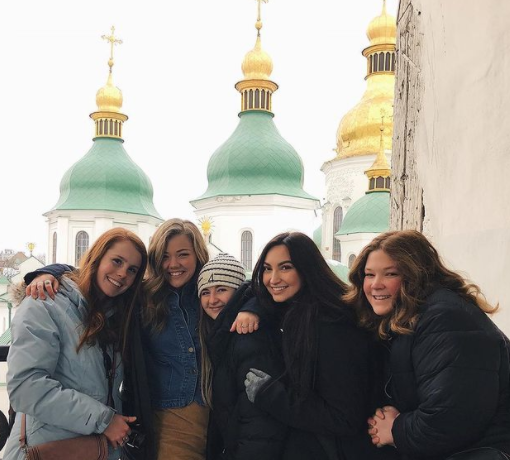 Tours And Tickets For Attractions
Viator
Planning your own excursions is fun, but it takes a lot of extra planning and time. Viator is our go-to site for finding the best options and deals on experiences. Are you wanting to tour Neuschwanstein Castle while visiting Germany? So much easier to just book a guided tour (which includes the bus ride) than try to figure out all of the transportation and tickets yourself. Plus, you might get to see another castle or two along the way!
Get Your Guide
This is another great website for booking tours and excursions. In fact, one of my very favorite tours ever was booked through Get Your Guide. And can I just say, if you're ever in Bali, the Instagram Tour is a must! Booking experiences ahead of time makes it so you can just enjoy your vacation once you arrive. No wasting precious time trying to decide what to do while you're there, or risking the disappointment of something being sold out.
Suggestions From Locals
Spotted By Locals
If you're visiting Europe or the Middle East, Spotted By Locals should be your go-to website for insider tips and recommendations. After all, no one knows these cities, even the touristy ones, better than the locals. Their content features categories like restaurants, art and culture, relaxing, and shopping. They also have a great mobile app that you should check out!
Like A Local Guide
This is another great website for all of the best local insider tips, with a range of cities that expands across the entire world! Like A Local Guide not only highlights the sights, cafes, and shops you'll love the most, but also a variety of amazing tours that will provide exactly what you're hoping to experience in a city.

Did this leave you wanting more adventure tips?
Since ILP has been around for a few decades, we've learned a thing or two about travel. And we LOVE sharing all of the things we discover so that you can have the most amazing experiences too! Click the button below to sign up for weekly updates that will have you dreaming about and planning the most incredible trips.