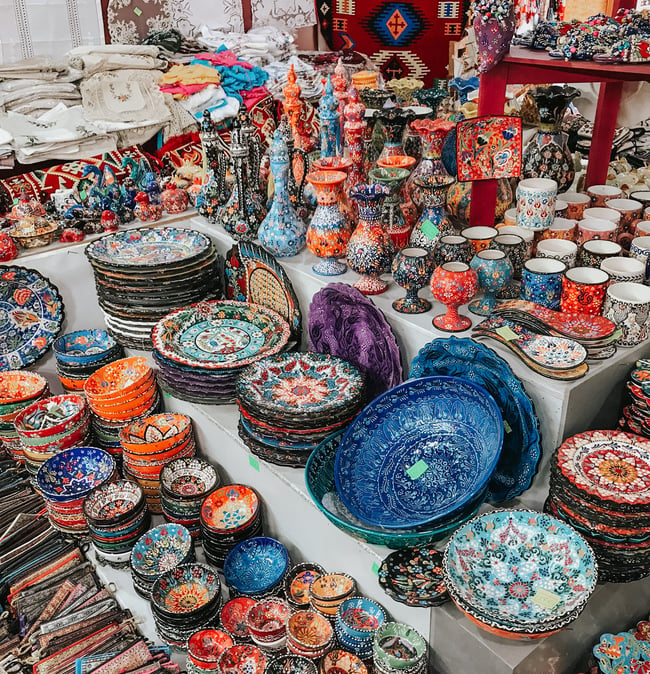 Are you spending time abroad and want to bring back something special for every single person you love? Here's a list of our favorite unique and inexpensive souvenirs to gift.
You've been traveling the world, maybe even as a volunteer with International Language Programs, and now you want to bring back some little pieces of your favorite places to share with your favorite people? I totally get it. That's been me every time I've spent a semester living abroad. And yes, there have been multiple semesters thanks to ILP.
Because of their head teacher program which allows volunteers to go back again and again (with major discounts), I've been able to spend semesters as an English-teaching volunteer in both Europe and Asia. And you can too! Check out which countries we can currently send volunteers to.


---
Have you dreamed of traveling but want to be more than just a tourist?
Here's how I've done it:
Learn More About International Language Programs
---
Like most travelers, I want to be able to share even more than pictures with my friends and family back home, and really enjoy picking out little souvenirs for each of my siblings. But as I quickly discovered, these thoughtful gifts can quickly strip your bank account and fill your suitcase if you aren't careful. Here's a handful of souvenir ideas that make the perfect gifts, but are still affordable and easily transportable:
The Best Souvenirs To Gift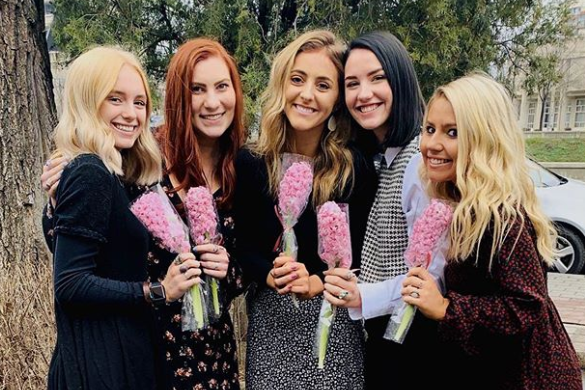 Something Practical
Want to get something that will actually be used or worn? What about getting a t-shirt, a flat-brimmed hat, or a beanie, or a scarf? One of my brothers still wears the shirt I got him in Thailand because he likes the embroidered elephants on the pocket.
Keep your eye out for great bags and purses too! I've bought really popular backpacks in Thailand and in North Macedonia for a couple of my sisters. You'll find those in a lot of outdoor markets, usually for around $15-30.
A Local Trinket
Every part of the world has their specialties, and usually these items are sold in countless local shops, specifically for tourists. Think about getting elephant figurines in Thailand, tiny cowbells in Switzerland, wooden tulips in the Netherlands, lace in Belgium, painted skulls in Mexico, leather coin purses in the Dominican Republic, woven baskets in Uganda—you get the picture. You can usually find great deals on all of these items, especially the little versions.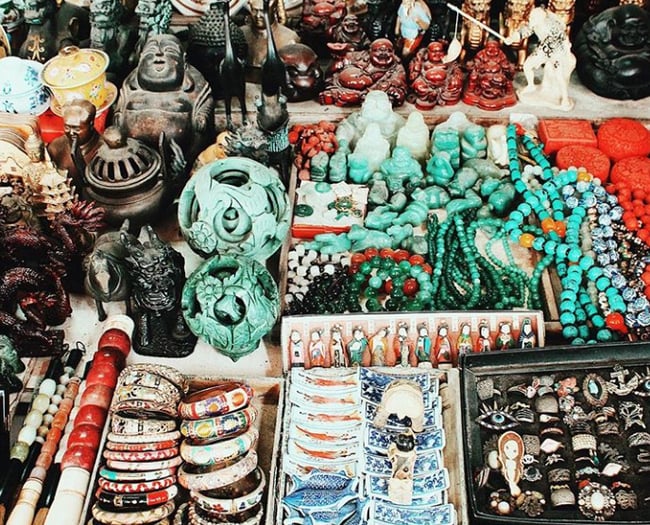 New Favorite Treats
It's no secret that one of the best parts of traveling is getting to try so many new foods and treats! And every part of the world seems to have their foodie specialties that are pretty easy to transport home. Think about it—macarons in France, chocolate in Belgium (and everywhere else in Europe), olive oil in Croatia, curry powder in Thailand, and vanilla in Mexico.
If you think your friends may not know what to do with a tiny figurine from a country they've never been to, consider bringing them your favorite treats instead. Everyone knows what to do with a chocolate bar. I personally love to bring home a variety of my favorites from each place and then have a tasting evening with my family when I lay it all out and everyone is able to sample what they want to as I tell them my favorite stories from each place. It's something we all look forward to after every one of my trips and would be easy to do with a group of friends too.
Don't have money or space to bring home treats? Instead, when you get home, invite everyone over for a little dinner party. Recreate your favorite local dishes for them! Just make sure you took a Thai cooking class so you know exactly how to make the best Pad Thai. Or ask your host mom to teach you her borscht recipe. Your friends will love tasting the flavors of your life abroad!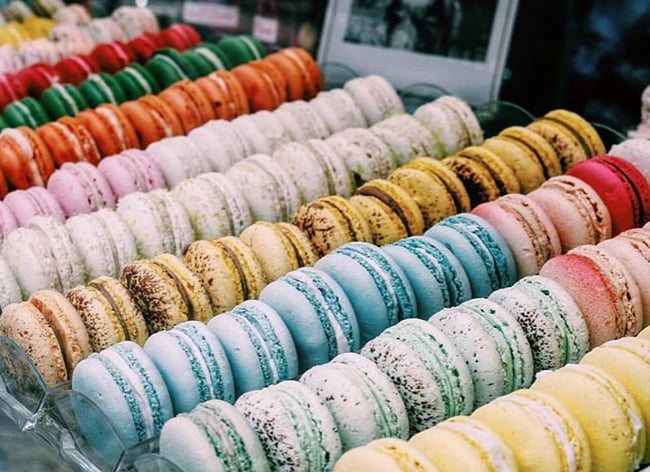 An Item They Collect
Is there something that your sibling or best friend collects? One of my sisters collects little boxes, while one of my brothers collects foreign coins, and my dad collects pins. This makes finding gifts for them pretty easy! Some of the other girls I've volunteered with have friends and family that collect license plates, salt shakers, nativities, embroidered patches, magnets, etc. So check with the people you're planning to get gifts for! They're more likely to value what you give them if they can add it to an already established collection.
Christmas Ornaments
If you get to volunteer in Europe during the fall semester, consider yourself so lucky because you'll get to visit all of the cutie Christmas markets. It's so fun to experience the preparations for Christmas in other countries around the world. But no matter what time of year you're abroad, it should still be pretty easy to find some great Christmas ornaments, or even little things that can easily be turned into ornaments.
I was in Europe for the Fall 2019 semester, and wanted to find a simple ornament for each member of my family. I discovered that some of the legitimate, hand-made ornaments can get pretty expensive. Instead, I got a bunch of these painted eggs in Poland for about $2.50 each and then bought little screw hooks after I got home. Paired with gold ribbon, these made the perfect ornaments.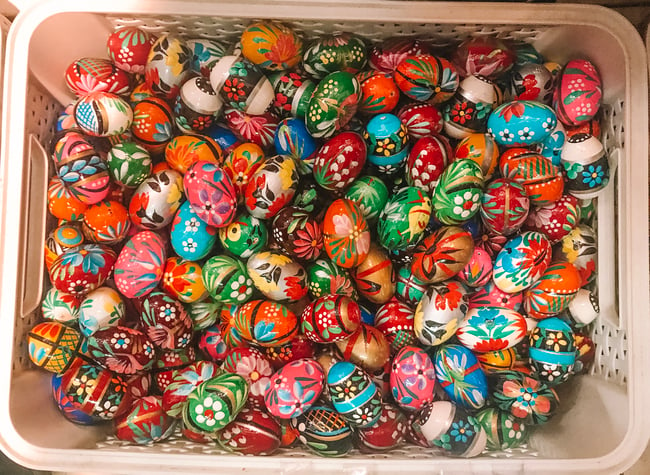 Jewelry
This is a gift that can be practical while still being really unique and special. Just make sure you know your sister's taste in jewelry (or ring size) before you get her something. You can easily find incredible jewelry all over the world! Pick up some beaded bracelets at the markets in Mexico, keep a look out for painted glass earrings while on vacation in Italy, or find a silver necklace pendant in Bali—just remember to bargain!
Artwork
Beautiful, one-of-a-kind artwork is something that most people love! And as you'll see, it isn't hard to find while living abroad. Obviously it could get pretty expensive if you're trying to buy individual canvases done by street artists for several people. But, you can usually find reasonably priced 3x5 or 4x6 inch paintings that won't take up much room in your suitcase — these volunteers even had some sweet experiences with the artist they purchased from.
On that note, postcards are another great option. You can get the typical cityscape ones, or if you look a little harder, you might be able to find some artsy, vintage postcards at streetside stalls. They're usually inexpensive and would make a great gift especially if you got it framed! Write a thoughtful message on the back of the card explaining why you bought this specific one for them. This is the perfect gift for any art lovers in your life!
We especially love this idea for thanking anyone who donated to your semester abroad. Did anyone help you with fundraising? Donate supplies for your classes? Express gratitude to them by mailing a thank you postcard from the other side of the world!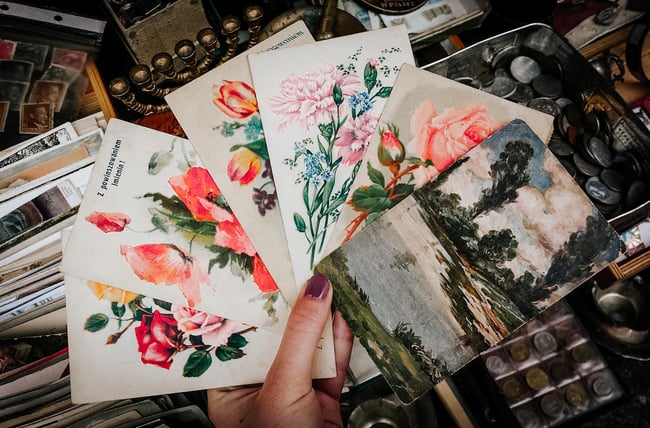 +Some Helpful Tips
Don't buy the first thing you see, unless you absolutely love it and know you won't be coming back, because you'll probably find something you like even better for even cheaper later on.
If you purchase liquid souvenirs (perfume, oil, sauce) keep in mind that any liquids in your carry-on can't be over 3 oz and have to fit in a quart-sized bag specifically for liquids.
Unless you're in an actual store, always offer a lower price first. See if you can bargain with them at all. Sometimes the sellers won't budge because they know someone else will come along, but most of the time they're willing to give you a better deal, especially if you start to walk away.
You'll almost always get a better deal if you buy more. Talk to your friends and see if they're also planning to get a couple of tiny ceramic bowls, then you can pay together and split the cost.
Instead of wandering through overcrowded souvenir shops, check out the local stalls and outdoor markets. The locals will know where the best ones are. Keep these tips in mind when visiting a flea market.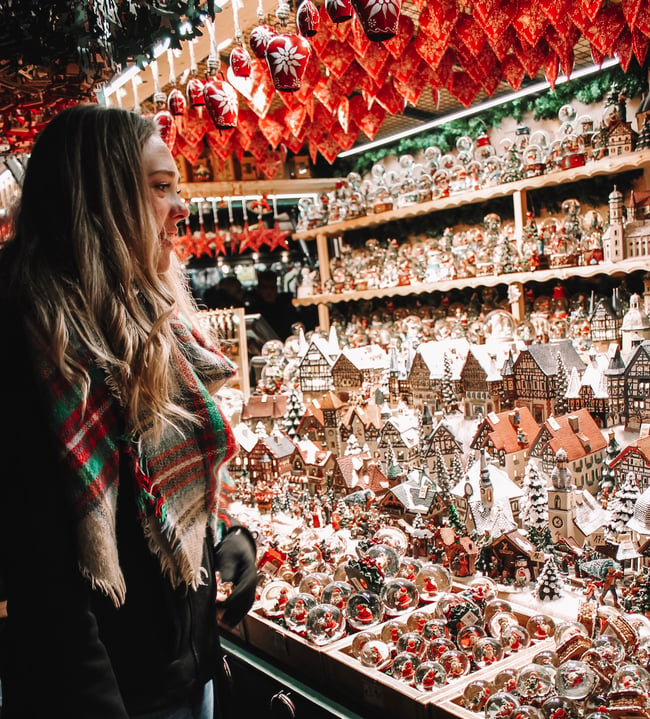 Need more travel inspiration?
Follow us on Insta to see all of the amazing adventures that our volunteers tag us in throughout their semesters abroad. Heads up—it is very likely you'll catch the travel bug, if you haven't already.