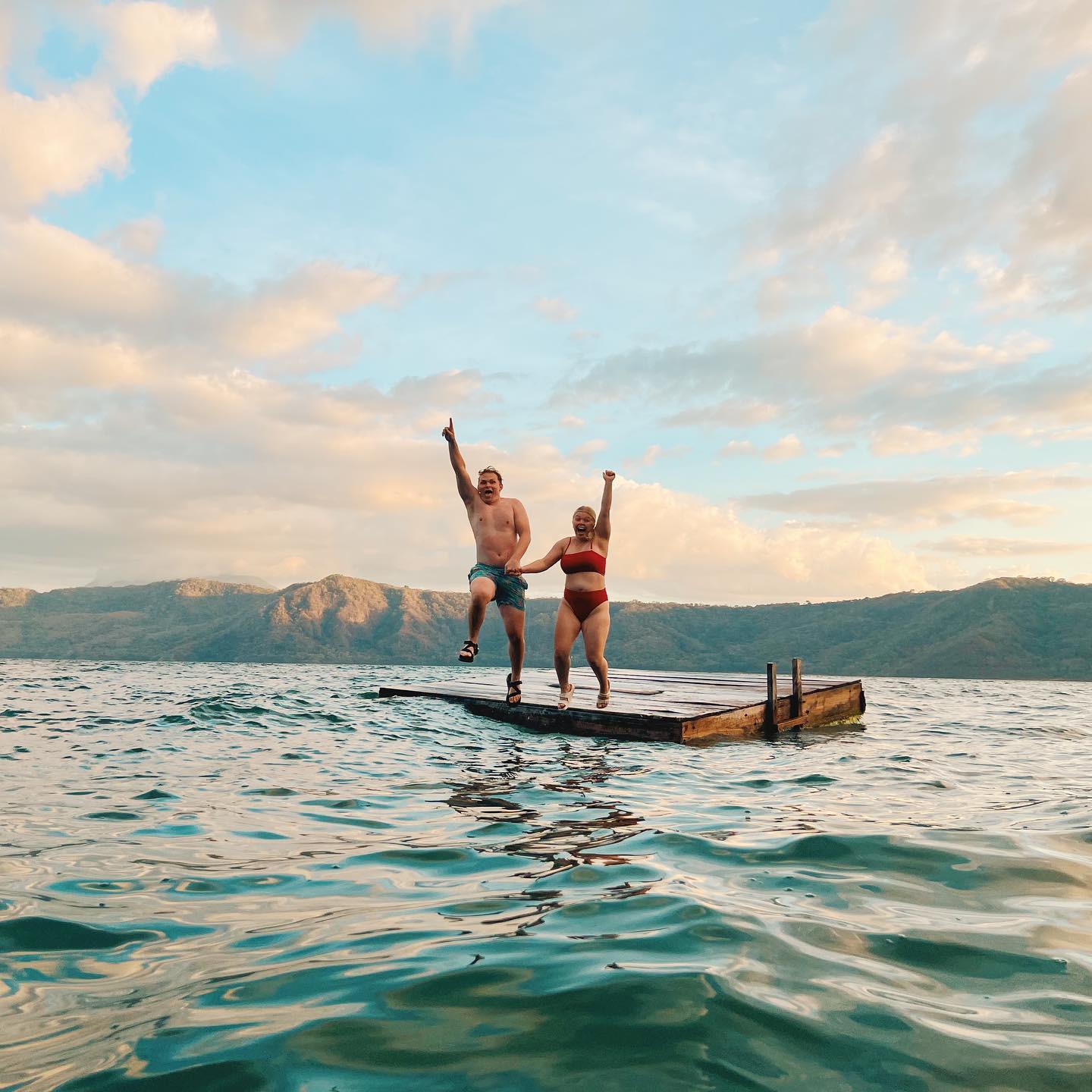 Want to know what beautiful, unique countries around the world are also the most budget-friendly? Here's the list of our very favorite destinations that won't eat up all of your savings—making it so you can travel to even more places!
Have a bad case of the travel bug? Oh pal, you're in good company, because we do too! And I really hate to break this to you, but the best cure we've found is . . . to travel more!! So finding great deals on vacation destinations is absolutely key. The less money you say goodbye to in one place, the more places you'll get to explore, right? And we're actually huge fans of spending months, or even a semester living in another country so you can get the most for your dollars!


---
Is living abroad as more than a tourist something you've wanted to do?
It's really the initial flight to another continent that is the most expensive, and then once you're there it is so much easier (and cheaper) to travel around. And, good news if you've snatched up the chance to spend a semester volunteering with ILP, the cost of your round-trip airfare is actually
included in ILP's program fee
! Since that part is taken care of, let's talk about some of the DREAMY destinations you should add to your semester plans depending on which one of
ILP's current offered countries
you'll be volunteering in!
Asia
All across Asia, you can travel on a budget of about $25 a day ... it's easily the cheapest place to travel right now because so many countries here are incredibly affordable. Seriously though, you'll probably be able to find decent budget hostels for as little as $5 a night and meals for about $2.50 or less when you're eating at local shops!
The least affordable thing about Asia is the flights between countries. Here are some tips for finding the best deals on flights from Thailand! If you fly during the low season, not during national holidays, and are flexible with your dates or are willing to take long layovers, you can find more affordable prices.
Cambodia
Cambodia might just be the most underrated country in Asia. Hopefully, you've heard of the magnificent Angkor Wat Temple! But did you know there are also beautiful beaches and jungles? Cambodia has quickly become a top travel destination for ILP volunteers because of the amazing things to see and do, but also because of how cheap it is. Especially if you'll be volunteering in Thailand, a cheap flight over to Cambodia makes it one of the most inexpensive international trips you could take.
Our top 3 blog posts about Cambodia:
How To Spend A Few Days In Cambodia
Dive Into This Hidden Cambodia Waterfall
Tips And Tricks For Seeing Angkor Wat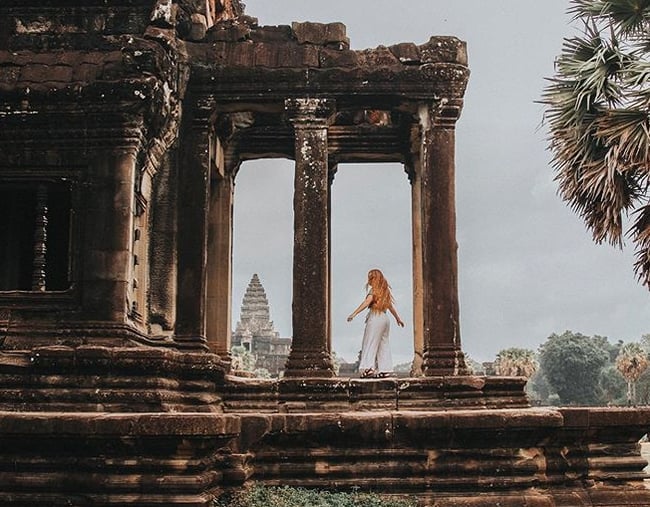 Indonesia
Oh my. There really aren't words for the magic you'll experience in Indonesia. One reason why I love this place is that there are so many cheap countries to visit within Indonesia, even when just one or two get the spotlight (I'm looking at you, Bali).
But, here's the best thing about Indonesia—the pictures don't lie. It really is that good. And it's totally possible to get the full experience on a budget! You can easily spend a week (or longer) here, and a vacation in Bali is something that we HIGHLY recommend for our volunteers spending a semester in Thailand. Because how can you not?!
Our top 3 blog posts about Indonesia:
Make The Most Of A Couple Days In Ubud, Bali
See The Best Of Bali On This Instagram Tour
Turns Out We Like These Islands Even More Than Bali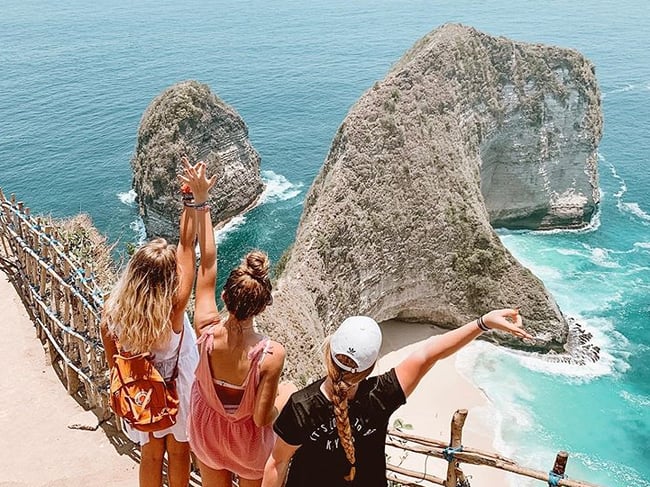 Thailand
Oh how we love Thailand! And not just because we've had so many volunteers spend their semesters here. Teach English for a half of a day to the cutest Thai kiddos, then spend the weekends and vacations exploring Buddhist temples, stunning beaches with Jacuzzi water, playing with elephants, and trying all the yummiest street food.
It is so affordable to travel around Thailand, and with such a diversity of sites, attractions, and landscapes, you will NEVER be bored! Because of the availability of affordable attractions, lodging, transportation and activities, Thailand is easily one of the cheapest places to travel to.
Our top 3 blog posts about Thailand:
Your How-To For Visiting Chiang Mai
Skip Phuket—Krabi Is The Thai Vacation You're Dreaming About
Finding The Best Elephant Parks In Thailand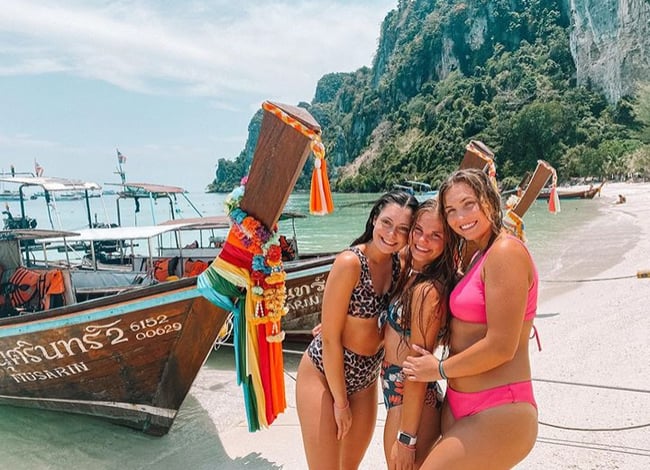 Vietnam
This country is quickly becoming more of a popular destination, thanks to the beach resorts, mountain views, temple ruins, and all the other things that make this part of the world so stunning. Let's just say you will not believe the lush greens of the forests and the pristine blues of the waters that make Vietnam the ideal place to split your days between paddling down the rivers and hiking along the ridges. Absolutely a place you won't be able to get enough of!
Our top 3 blog posts about Vietnam:
Vacationing In Hanoi, Vietnam
Everything I Did In Hoi An, Vietnam
The Prettiest Beaches In Vietnam



Europe
In general, Europe is not one of the cheap places to travel right now. But that's because most tourists want to visit the really popular countries that have been catering to travelers from around the world for centuries! Places like Italy, France, Greece, and Switzerland, are all hot spots for good reasons! But they're also very expensive. In fact, pretty much any European country that uses the euro instead of a local, independent currency is going to be a bit pricier.
If you want to save some dollars, spend your time in Eastern Europe! These countries are so underrated, and are full of castles, museums, street art, history, music, traditions, the yummiest food, and much MUCH more! By knowing how to purchase cheap flights, and then including a few night buses in your plans, you'll be able to optimize your travel time and funds. So what are you waiting for?! Here's a handful of our favorite European countries that are a bit more budget-friendly.
Latvia
Have to admit that our favorite thing about this country is the architecture! Even just a trip to Latvia's capital, Riga, will leave you captivated by the charm and culture of the Baltic States. But aside from its cities, Latvia also has many areas of terrain that have been left relatively untouched, culminating in four national parks and plenty of beautiful coastlines. This is a country that is fully of many hidden gems that tourists are just beginning to explore. And while Latvia does use the euro for currency, it is still on this list because it's the gateway to the Baltics and provides many affordable options for budget travelers.
Our top 2 blog posts about Latvia:
A Weekend Itinerary In Riga, Latvia
We Love Night Kayaking In Riga, Latvia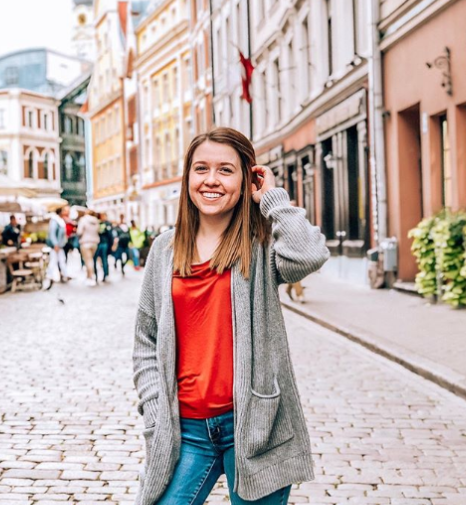 Lithuania
Guess what?! This is another one of the countries that you can live in as a volunteer with International Language Programs. And we are obsessed with it! Colorful streets, charming cafes, plus a big variety of monuments and museums will keep you busy for an entire semester's worth of weekends. Easy! Like Latvia, Lithuania also uses the euro but has remained relatively budget-friendly since there aren't tons of tourists flooding over its borders.
Our top 3 blog posts about Lithuania:
Your Complete City Guide For Vilnius, Lithuania
The Down Low On The Quirky Uzupis District In Lithuania
Visiting The Beach In Lithuania: Klaipeda and Palanga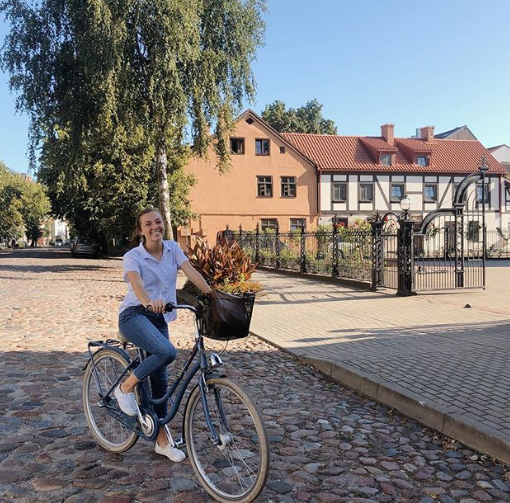 Poland
Poland is a hub for many discount airlines and a great starting point to exploring some of the most beautiful and historically rich places in Eastern Europe. Plus, Poland itself is a country that perfectly exhibits the contradictions of humanity when you can spend one sobering day touring Auschwitz Concentration Camp and the next exploring the nearby Salt Mines that are more intricately dazzling than you'd think possible. It's sure to bring up a lot of emotions about the complexity of history while simultaneously inspiring gratitude for the beauty of this world.
Poland has our vote for the most underrated country in Europe especially if you are watching your wallet. All in all, Poland is my pick for one of the cheap countries to visit without leaving Europe.
Our top 3 blog posts about Poland:
Our Favorite Things To See + Do In Krakow, Poland
Taking A Quick Trip To Gdansk, Poland
The Best Kind Of Advice For A Trip To Warsaw, Poland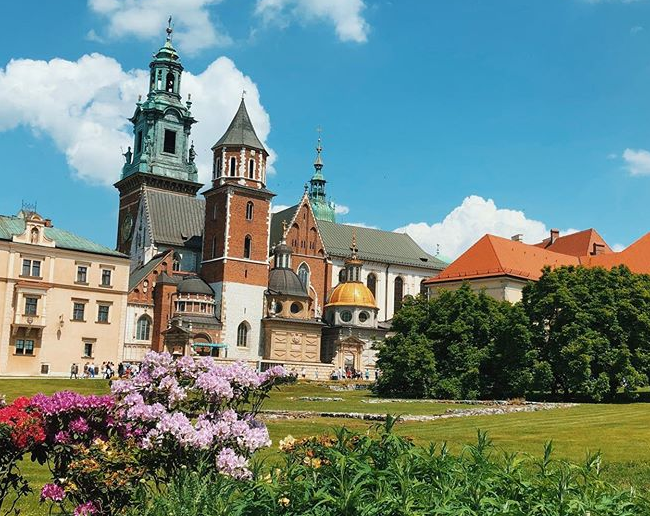 Romania
Like so many other countries in Europe, Romania is home to some breathtaking nature, towering castles, and overwhelming history, interwoven with an entire collection of legends. Did you know this is actually where you'll find Dracula's castle? Romania's folk culture is still going strong, so you may even get to experience a local festival during your visit! Make sure you also include the unique, painted monasteries in your itinerary. All of this is so easy on your wallet, too! Once you get over there, Romania is one of the most inexpensive international trips you could take while still in Europe.
If spending a semester here is something you'd love, ILP has a unique orphanage program where volunteers get to take care of little children and make a major difference in their lives.
Our top 3 blog posts about Romania:
Cute Towns That Will Make You Want To Vacation In Romania
Our Favorite Castles To Visit In Romania
A Guide To Cathedrals And Churches In Iasi, Romania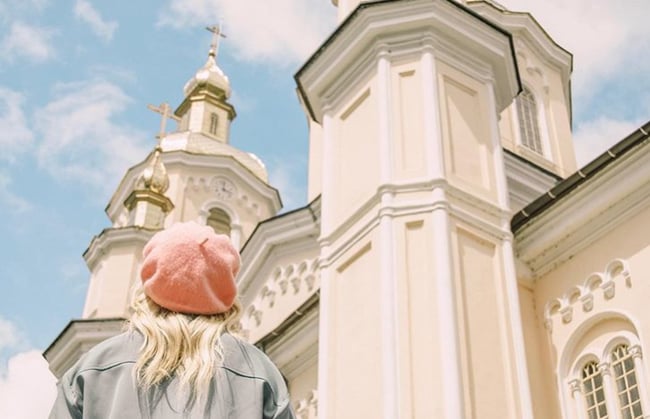 Ukraine
It's impossible not to fall in love with Ukraine when you can spend your days exploring sherbet-colored, gold-laced churches or enjoying the fresh ocean air in one of its lively coastal towns. Plus, this is arguably the cheapest European country to visit! So you can enjoy all the yummy local food you want to, without having to worry about a crying bank account.
And, it's another one of the locations where you can live as a volunteer with ILP for an entire semester. Cannot recommend Ukraine enough! The exchange rate makes so many of the must-see experiences beyond affordable. See why Ukraine makes the list of international trips on a budget?
Our top 3 blog posts about Ukraine:
Your Ultimate Ukraine Bucket List
A Total Guide To Visiting Kyiv, Ukraine
Living The Life (Or Just A Perfect Weekend) In Lviv, Ukraine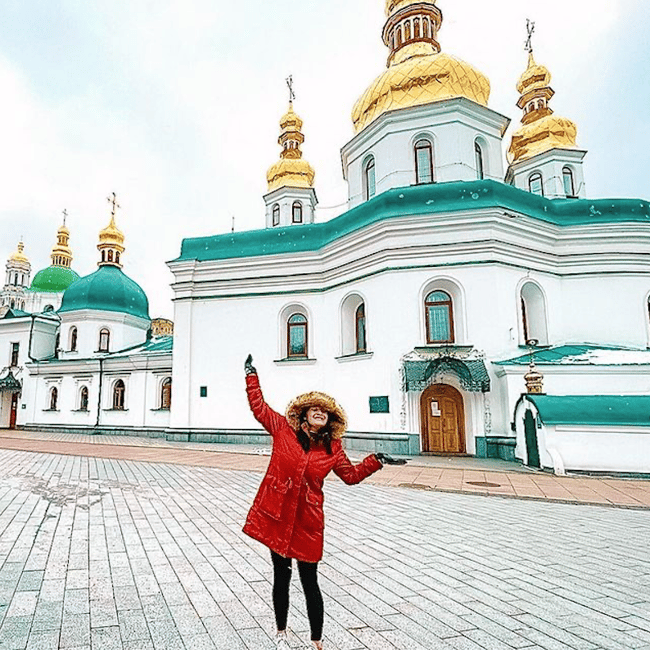 Central America
While this part of the world is generally a great option for budget travelers from the United States, it has started to get a lot more touristy over the past decade. So, we're here to spill the rice and beans on just a couple of our favorite countries! Even with a bigger influx of tourists, you can still find countries that are the cheapest places to visit in this part of the world.
And, wouldn't you know it, ILP gets to send volunteers to both of these locations every semester!
Nicaragua
Maybe Nicaragua isn't on your travel list, but it should be! This country is full of shadowed volcanoes, pristine beaches, and dense jungles, with a handful of islands as well. Here you can experience river rafting, zip-lining, hiking, and a whole slew of other adventures, all for a great price! Even bucketlist things like getting a chocolate massage or boarding down the side of a volcano, are cheaper here than you'll find anywhere else. Our ILP volunteers who get to spend a semester in Nicaragua are obviously lucky!
Our top 3 blog posts about Nicaragua:
The Most Perfect Island Getaway: Nicaragua's Corn Islands
The Best Beaches Along The Pacific Coast Of Nicaragua
Your Go-To-Guide For Volcano Boarding In Nicaragua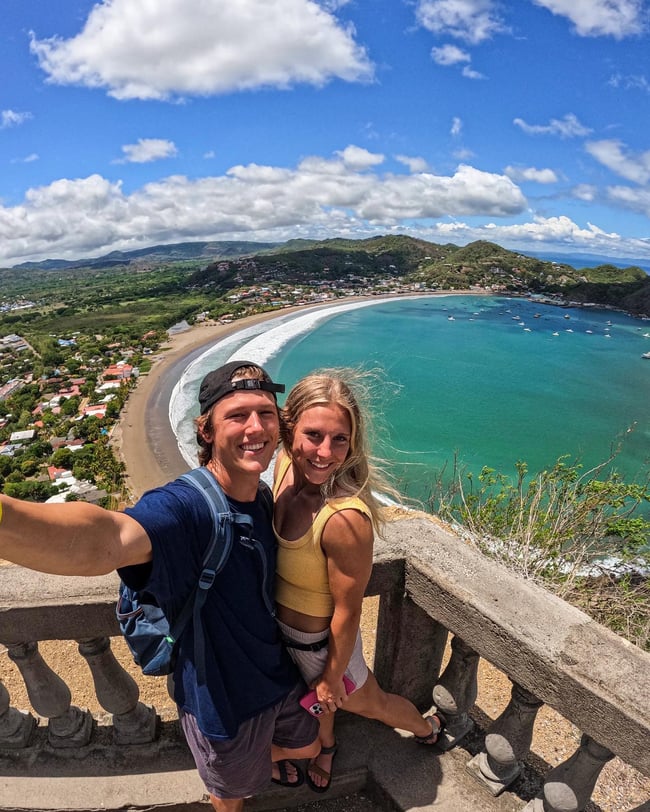 Mexico
Did you know that Mexico is the most-visited country by travelers from the USA? Watch for flights from home to Mexico and you'll be blown away by some of the great prices you can find. This is the ideal place to head during the winter's colder months since Mexico's sunshine never seems to fade.
Popular tourist destinations like Cancun can get expensive, but there are plenty of hidden gems that only cost a few dollars (like these hot springs). Plus, the food here is to die for and costs a fraction of your Cafe Rio burrito. Just one of the countless reasons to LOVE Mexico!! If you do Mexico like you should (avoiding all the tourist spots, it's easily one of the cheap countries to visit.
Our top 3 blog posts about Mexico:
The Best Weekend Trips In Mexico
Your Guide To Exploring Teotihuacan — Mexico's 'City Of The Gods'
How To Hold And Release Baby Sea Turtles In Mexico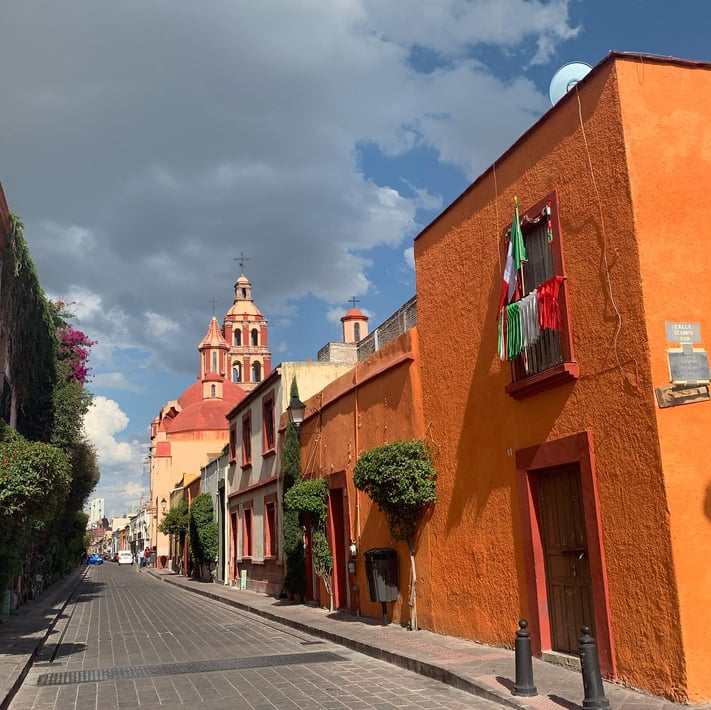 Wanting to get updates on our favorite travel spots and tips?
With 30+ years of experience sending volunteers to other countries, we've definitely learned a bit about life abroad and have LOTS of travel help. Want regular updates on all of our tips, tricks, and info about the best hidden gems? Click the button below: