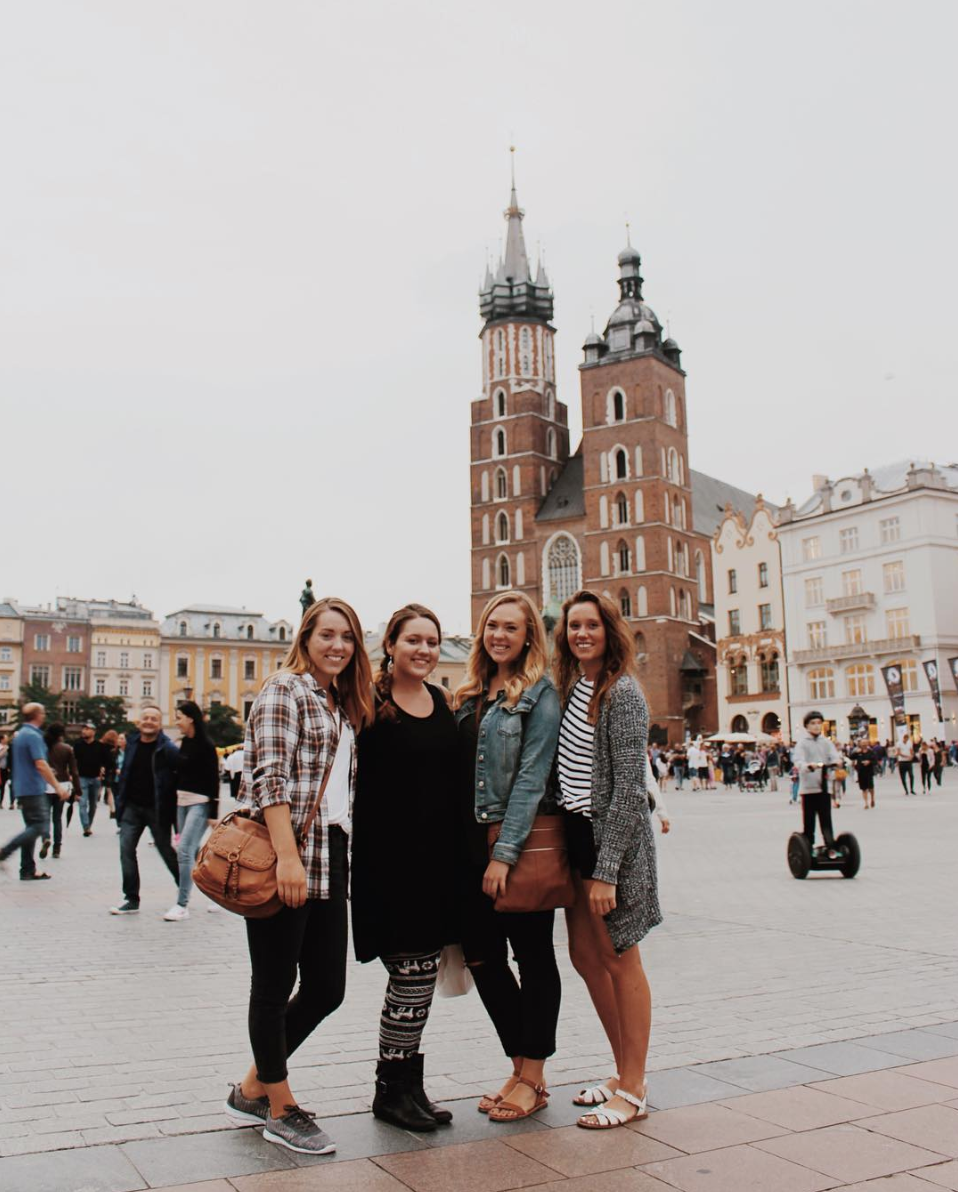 If you're planning to spend a vacation here in one of our favorite destinations, here's what you'll want and need to know about Krakow.
---
ILP Volunteers travel all over Europe during their semester
Check out our guide to European destinations

---

The city of Krakow is captivating; with quintessential European charm that is swirled with a fascinating yet sobering history, Krakow is a trendy city that connects the old with the new. It also sports a list of things to do that will keep you busy for a four day trip.
We've talked with ILP volunteers who have taken the chance to visit to collect our best insider tips on what's worth seeing, our favorite restaurants, best places to stay and other helpful tips to make your time in Krakow more than memorable.
Top Things To See In + Just Outside The City
Where To Stay
Must Try Treats
Nearby Trips
Getting To + Around Krakow
Top Things To See In + Just Outside The City
There is SO much to do here. This city is packed with culture, good food, and beautiful architecture. The best part is Krakow is so easy to explore on foot, so don't worry about getting lost ... just set out and wander. You'll quickly run into awesome spots, trust us.
We put together a huge list of all of our favorite things to do in Krakow so make sure to check that out.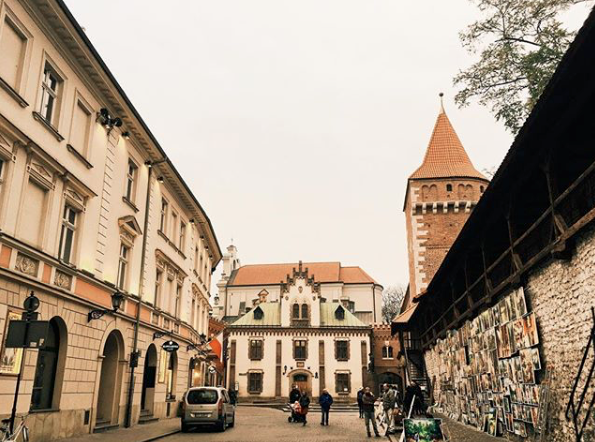 If You Have Extra Time ...
This Lake
In the summer time, you have got to make the trip out to this lake. It used to be a mining site, but it's been turned into our favorite Krakow getaway. You get seriously blue Caribbean waters here (the water temperature is chillier than the Caribbean but the water is seriously that blue).
Snag your packing list and bus direction for a day at Zakrzowek Lake.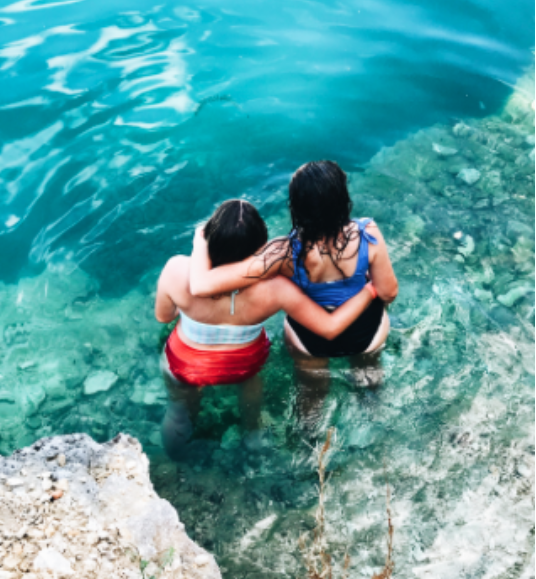 Where To Stay
There are no shortages of places to stay in Krakow, but if you're looking for hostels for a good price that have a good location, and come recommended by ILP volunteers, you've found it:
Dizzy Daisy Hostel
About a 10 minute walk to the main highlights of Krakow, Dizzy Daisy Hostel is bright, and pretty spacious. ILP volunteers were very happy with their stay here, and found dorm rooms for about $10 per night.
Cracow Hostel
Situated on the main market square, Cracow Hostel has an excellent location but also boasts a very helpful staff than can help you get around Krakow and book tours around and outside of the city. Breakfast is also free at this place, with dorm rooms for about $10 - $12 per night.
Greg & Tom's Hostel
Free breakfast and free dinner at this hostel, located right on the main square. It's a popular spot for backpackers who want to make friends and have fun (they have pub crawls every night), but ILP volunteers loved the good deals for Auschwitz tours and the free dinner ("which was amazing" according to one ILP volunteer). At Greg & Tom's hostel, dorm beds are about $16 per night.
Atlantis Hostel
Just 10 or so minutes away from the center of the Old Town, Atlantis Hostel boasts very helpful staff and a convenient location. The staff will set you up with a city map when checking in and can help you book popular city tours if you'd like. Rates are also affordable, with dorm beds around $10 per night.
B Movie Hostel
Found between Old Town and Kazimierz, B Movie Hostel has a pretty prime location and does offer a clean night's stay at a good price. Breakfast is included and the place has a 24 hour service which means checking in and checking out at all hours a cinch. Dorm rooms are around $7, with more expensive and private rooms available.
Where To Eat (+Must Try Treats)
Our volunteers have found more than a few restaurants in Krakow, so many that we have a completely different post dedications to our favorite restaurants in Krakow. Just walking around Krakow you will see endless restaurants and cafes, so you really can't go wrong, but here are a few quick suggestions.
Just know that if you're looking for the best ice cream, head to Good Lood (it's yummy enough to be a tourist attraction!), but that list is also full of the best spots to get local Polish favorites like pierogi, brunch places, cute cafes and spots to get American food.
When it comes to foods to try in Krakow, you've got to test out some sort of Pierogi, which is a filled dumpling (usually stuffed with meat and veggies, but you can find some sweet varieties too). You can find this popular dish in many Polish style restaurants.
Also, be sure to visit the kiełbasa van (head east of Old Town by the bridge) from 8:00 PM and later to grab hot sausages cooked over a grill, a fluffy roll and a smear of mustard, all for 8 zloty.
Zapiekanka's are open faced sandwiches with baked toppings like cheese and mushrooms, topped with lots of mustard or garlic sauce. You can usually find this street food more frequently in Place Nowy Market in Kazimierz.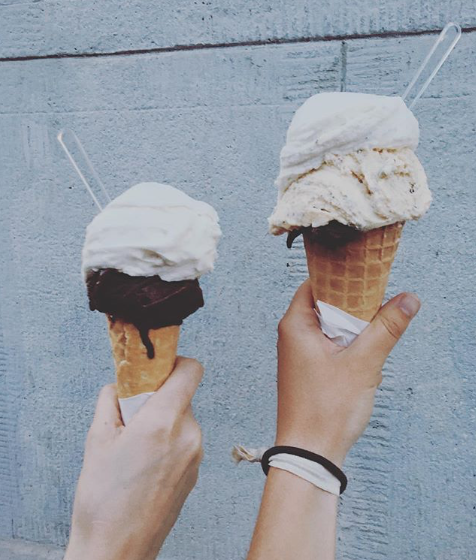 Nearby Trips

Want to spend your time in Krakow before hopping off to another European destination? You're in luck — Krakow is just a few hours away from some of my favorite places in Europe.
Warsaw, Poland
A visit to this country without visiting Warsaw means missing out on a huge slice of what Poland is all about. The city center of Warsaw is hiding surprise on surprise under the beautifully painted facade ... like the surprising secret of the Old Town. Get more outta Warsaw with this guide.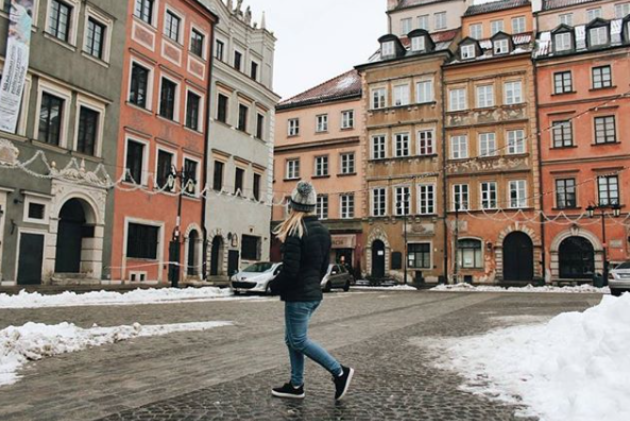 Malbork, Poland
Malbork Castle is actually the largest castle in the world, when measured by land area, which means there is a lot to walk around and see. Plan on 3-4 hours if you are following through the set exhibits!
The castle was first built in the 13th century, but its claim to fame came later, in the 14th century when the castle was fortified and enlarged by powerful German crusaders called Teutonic Knights. When the castle was run by these knights they required that there be enough food to last 2 years for the all of the knights and their servants. That resulted in TONS of food and lots of needed storage space, hence the utterly massive size of the castle and the surrounded grounds. Get more on Malbork Castle here.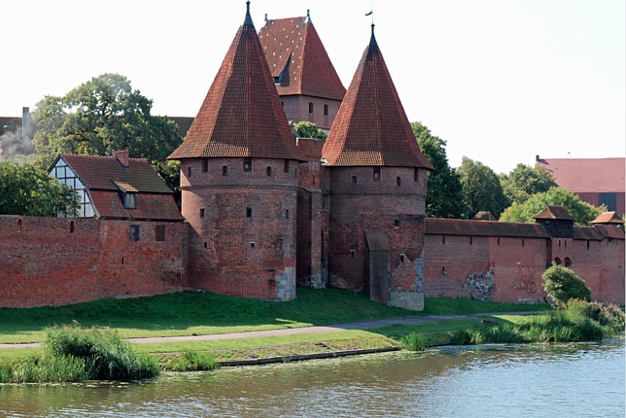 Kosice, Slovakia
Be a tourist in Kosice before the rest of the world discovers this gem. Kosice is quaint, quiet, and hiding some of the best kind of adventures. The highlight of my trip? Climbing up a grassy hill to explore crumbling ruins perched right outside of the Tatras mountains, then coming back to the city center for the most delicious (and local!) dinner: Halusky. I loved my time in Kosice, and have a Kosice guide right here full of my best tips.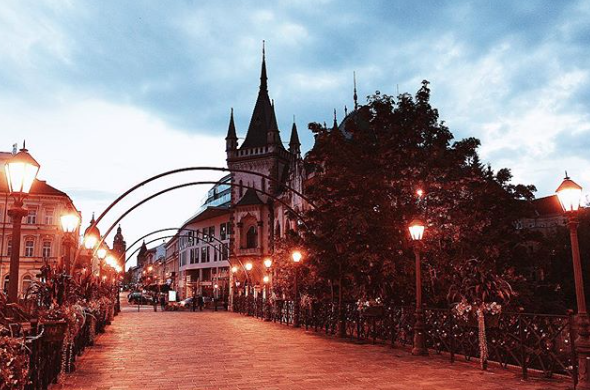 Prague
Everyone loves Prague — the picturesque bridges, towering castles, and a charming Old Town, we love that you can hop on a bus and be here in just a few hours from Krakow. This city is full of history, photo ops, and some of the best street food around. We've planned your trip to Prague right here to make sure you don't miss a thing.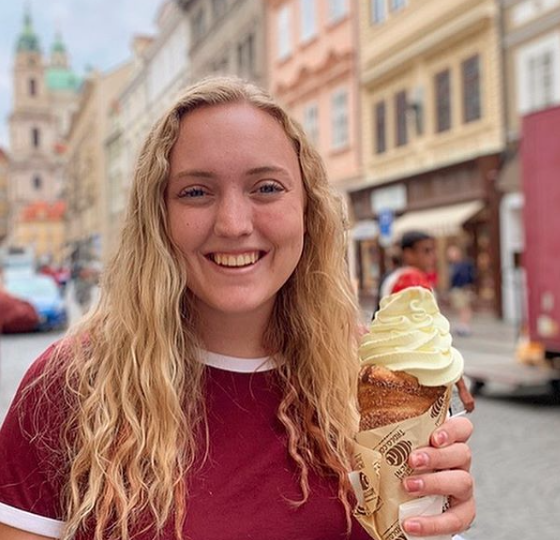 Getting To Krakow
Krakow is incredibly well connected — here are a handful of cities and countries that are just hours away from Krakow to help prove that point. Whether it's easiest to get here via plane, train or bus you won't have much trouble finding a route to get you to Krakow.
By Plane
The Krakow Airport is about 7 miles outside of the city; Domestic and international flights are frequent here (airport code KRK). Airlines like RyanAir, KLM, EasyJet and several others fly into this airport regularly. You can check out these discount airlines from Krakow to see which countries you can fly from to get pretty good deals.

Once you land, you can take a taxi into town (bargain hard, don't pay around PLN 70 or so in the day time), or you can take a public bus which will be lots cheaper. Buses #252 and #208 run from the airport to the city center rather frequently. Tickets for a one way ride are 4 Zloty. If you're arriving in the evening, there's a night bus #902 that you might be able to catch into the city.
By Train
Dworzec Glówny PKP is the central train station (just located outside of Old Town). Inside the train station, you'll find 24 hour ticket booths, an expansive mall (seriously this mall is huge and cool to check out), cafes and eateries, currency exchange, etc.
From the train station, it's a short walk to Krakow's Old Town. If you'd rather not walk, you can take a bus or tram (get information about that below in the sub-section, "Getting Around Krakow).
By Bus
Several European countries are close enough to reach Krakow by bus. Volunteers in Lithuania have taken Luxexpress buses here for example. Once you arrive, it's a similar situation to arriving via train (the bus station is semi-separate from the train station) but you can walk to Old Town quite comfortably from the bus station side.
You can find taxis on the upper and lower floors if you'd rather not walk, or can take public transportation (get info about that below in the sub-section, "Getting Around Krakow").

The most direct way to Market Square is underground, through the train station. Follow signs for "Stare Miasto (Old Town)" or ul. Lubicz.
Getting Around Krakow
Most of Krakow's Old Town and surrounding areas are walkable, but you will most likely want to use a bus or tram to hep you visit the farther away districts. Downloading the Jakdojade app is going to be a life saver. You just type in your starting location and where you want to go and it gives you the direct route, time, and which bus and tram to take. You can find Jakdojade online, but the app is really convenient when you're on the go: it is free on Android and costs $4 on Apple.
To buy tickets, visit the kiosk or ticket machine by the tram or bus stop (you'll see them in multiple languages). If you don't see a kiosk but see a tram or bus with a large "A" on the front, that means you can buy your ticket onboard. You'll want to have exact change (the driver will not give you change).
Once you board you'll validate your ticket by punching it in the validation machine. You can use a single ticket for multiple rides as long as it's still in the time period you purchased it in. Twenty minute ticket are 2.80 Zloty, 40 minute tickets are 3.80 zloty, one-hour tickets are 5 zloty. You can also get 24 hour tickets (15 Zloty), 48 hour tickets (24 Zloty) and 72 day hour tickets for 36 zloty.

If you have an ISIC card, you can get half off bus and tram tickets.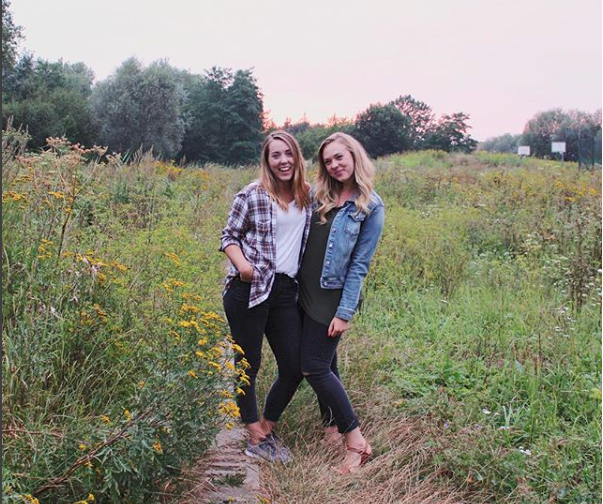 Want to live in Europe while you're volunteering in an orphanage or teaching English?
We thought so. See if you can find which country in Europe would be the best fit for you, and get your questions answered by chatting with an ILP representative.