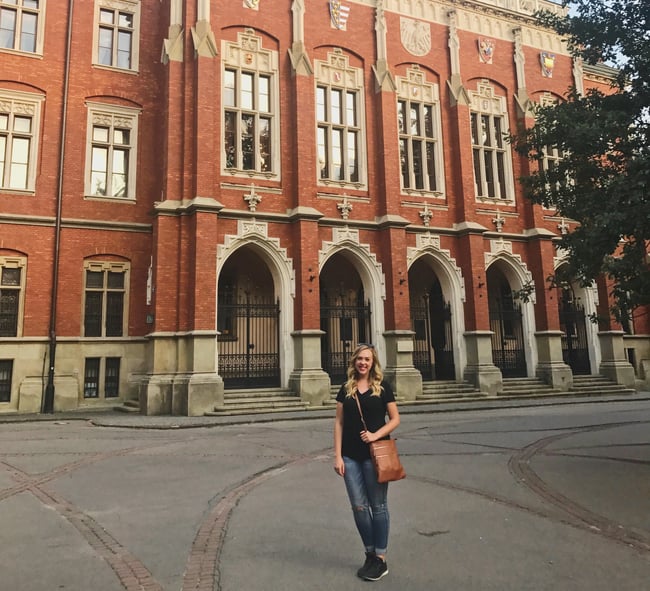 If you're planning a trip to Poland, spending a few days in and around Krakow should be at the top of your list! Here's a list of tips and tricks for planning the ideal vacation in this one-of-a-kind city.
Krakow is absolutely captivating. It has all of the quintessential European charm, but mixed in with the colorful buildings and endearing folklore is a fascinating yet sobering history. Krakow is a trendy city that connects the old with the new and is perfect for the history learners, beauty seekers, and foodie lovers.


---
ILP Volunteers Get To Travel All Over Europe During Their Semesters Abroad
Check out our guide to European destinations

---

I had the opportunity to live in Krakow for four months back in 2017, and then visited the city again in 2018. And can I just say, Krakow completely has my heart. So here's a collection of my best insider tips that will make your time in Krakow more than memorable.
Top Things To Eat + See + Do
There is SO much to see and do in Krakow! This city is packed with culture and beautiful architecture. Not to mention all of the amazing museums too! For the complete list of all you need to experience in Krakow, check out this blog post that has details for every single one of our favorite things in this city. And don't forget to also take a peak at this blog post for info about a handful of our favorite places to eat here.
Krakow is easy to explore on foot, so download your map and plan out where you want to go so you can see it all! But also, there are countless hidden gems that you'll discover so don't be afraid to just get out and wander.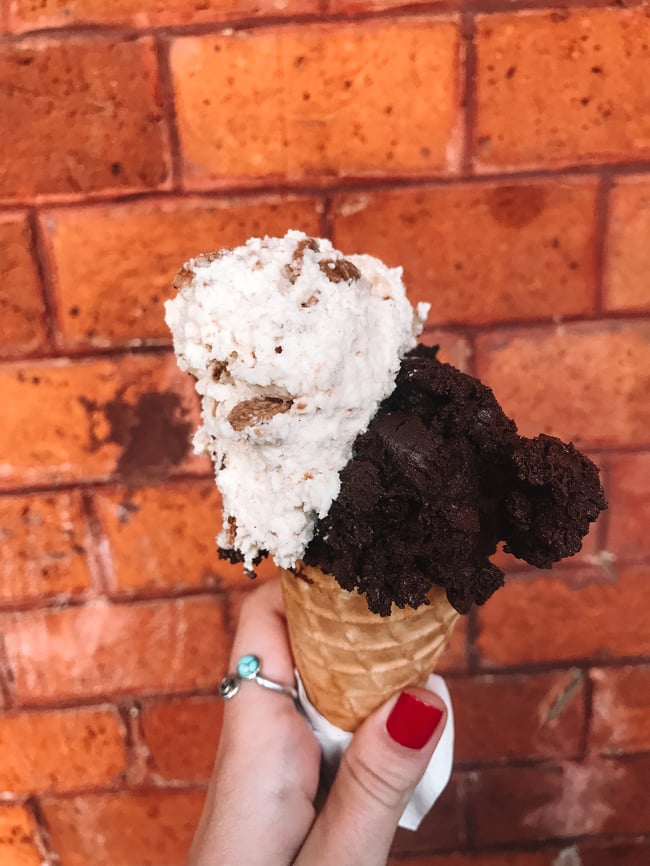 Where To Stay
There are no shortages of places to stay in Krakow! My preference is to book one of the many adorable and affordable Airbnbs that are available. So definitely check those out. But if you're more interested in getting a hostel for a good price and in a great location, we have several recommended by past ILP volunteers. All of them can be booked on HostelWorld.
Dizzy Daisy Hostel
About a 10-minute walk to the main highlights of Krakow, Dizzy Daisy Hostel is bright, and pretty spacious. ILP volunteers were very happy with their stay here, and found that you can book private rooms for your group (2-8 people per room) for about $15-20 per person.
Address: Ulica Pędzichów 9, 31-152 Kraków, Poland
Greg & Tom's Hostel
Free breakfast and free dinner at this hostel, located right on the main square. It's a popular spot for backpackers who want to make friends and have fun, but ILP volunteers especially loved the good deals for Auschwitz tours and the free dinner. There are a few different locations of this hostel (some focus more on the party atmosphere) so make sure you're booking the one you think you are. At Greg & Tom's hostel, mixed dorm beds are about $15 per night.
Address: Pawia 12/7, 31-154 Kraków, Poland
Atlantis Hostel
Just 10 or so minutes away from the center of the Old Town, Atlantis Hostel boasts very helpful staff and a convenient location. The staff will set you up with a city map when checking in and can help you book popular city tours if you'd like. Rates are also affordable, with dorm beds around $10 per night. If you decide to book a private room for your group instead (2-10 per room), plan on paying closer to $15 per person.
Address: Dietla 58, 31-039 Kraków, Poland
Go For An Airbnb
As I'm sure you know, Airbnbs can be an awesome choice for your European getaway, especially since you can have your own private kitchen (many hostels will have a shared kitchen). There are tons of options, but ILP groups in the past have stayed here.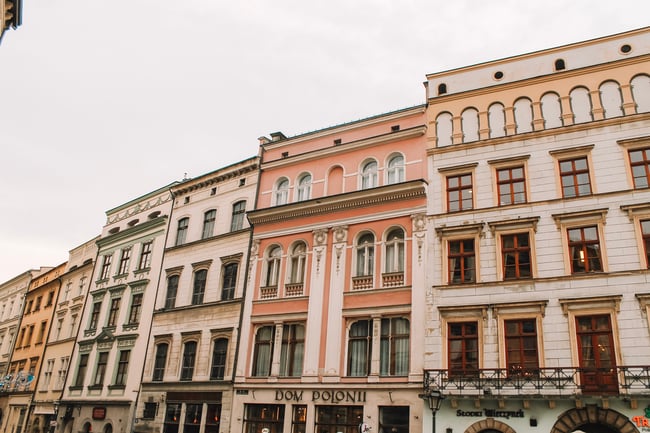 Getting To Krakow
There is a handful of beautiful cities and even countries that are just hours away from Krakow. Whether it's easiest to get here via plane, train, or bus you won't have much trouble finding a route to get you to Krakow.
By Plane
The Krakow Airport is about 7 miles outside of the city. Domestic and international flights are frequent here (airport code KRK). Airlines like RyanAir, KLM, EasyJet and several others fly into this airport regularly. You can check out these discount airlines from Krakow to see which countries you can fly from to get pretty good deals.

Once you land, you can take a taxi into town (bargain hard, don't pay around PLN 70 or so in the day time), or you can take a public bus which will be lots cheaper. Buses #252 and #208 run from the airport to the city center rather frequently. Tickets for a one way ride are 4 zloty. If you're arriving in the evening, there's a night bus #902 that you might be able to catch into the city.
By Train
Dworzec Glówny PKP is the central train station (just located outside of Old Town). Inside the train station, you'll find 24 hour ticket booths, an expansive mall (seriously this mall is huge and cool to check out), cafes and eateries, currency exchange, etc.
From the train station, it's a short walk to Krakow's Old Town. If you'd rather not walk, you can take a bus or tram (get information about that below in the section, "Getting Around Krakow).
By Bus
Several European countries are close enough to reach Krakow by bus. Volunteers in Lithuania have taken Lux Express buses here, and we also love FlixBus. Once you arrive, it's a similar situation to arriving via train (the bus station is semi-separate from the train station) but you can walk to Old Town quite comfortably from the bus station side.
You can find taxis on the upper and lower floors if you'd rather not walk, or can take public transportation (get info about that below in the sub-section, "Getting Around Krakow").

The most direct way to Market Square is underground, through the train station. Follow signs for "Stare Miasto (Old Town)" or ul. Lubicz.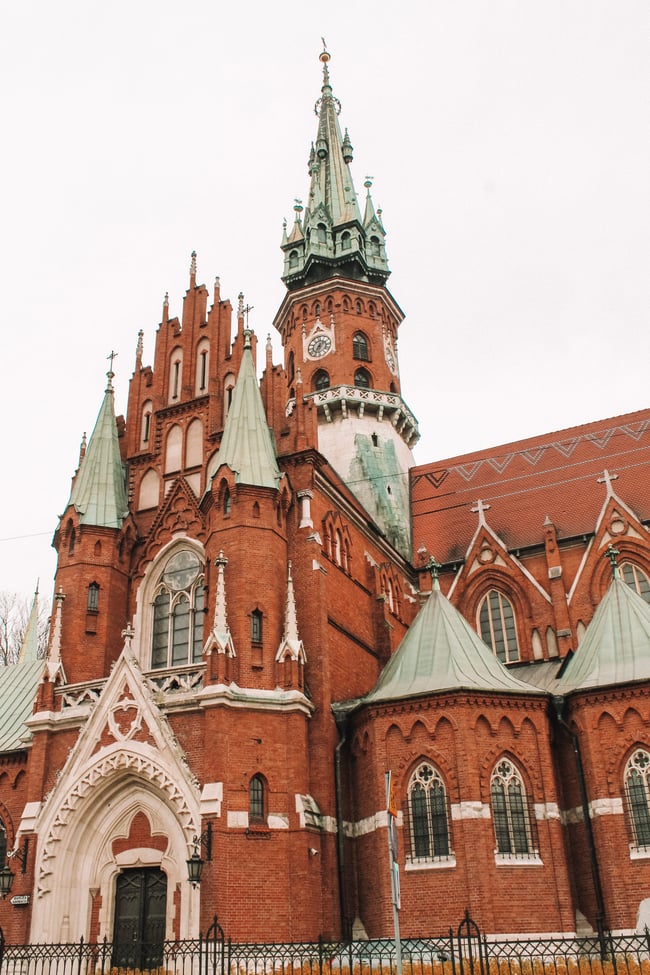 Getting Around Krakow
Most of Krakow's Old Town and surrounding areas are walkable, but you will most likely want to use a bus or tram to help you visit the farther away districts. Downloading the Jakdojade app is going to be a life saver. You just type in your starting location and where you want to go and it gives you the direct route, time, and which bus and tram to take. You can find Jakdojade online, but the app is really convenient when you're on the go: it is free on Android and costs $4 on Apple.
To buy tickets, visit the kiosk or ticket machine by the tram or bus stop (you'll see them in multiple languages). If you don't see a kiosk but see a tram or bus with a large "A" on the front, that means you can buy your ticket onboard. You'll want to have exact change (the driver will not give you change).
Once you board you'll validate your ticket by punching it in the validation machine. Make sure you do this, because otherwise you'll get a hefty fine from the ticket inspectors who randomly board the buses and trams. You can use a single ticket for multiple rides as long as it's still in the time period you purchased it in. 20-minute tickets are 2.80 zloty, 40-minute tickets are 3.80 zloty, 1-hour tickets are 5 zloty. You can also get 24-hour tickets (15 zloty), 48-hour tickets (24 zloty) and 72-day hour tickets (36 zloty).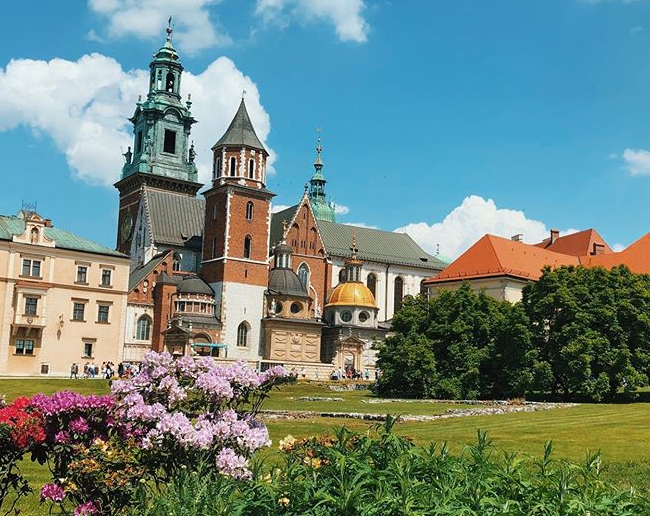 Other Destinations In Poland
After finishing up your time in Krakow, how about jumping on a bus and visiting some of our other favorite spots in Poland? You won't believe how cheap it is to book your tickets through Flixbus.
Zakopane
Just an hour or two south of Krakow is this skiing town where you can find one of the prettiest hikes you'll ever experience. The walking trail is found in the Tatra Mountains National Park and will lead you up to a lake called Morskie Oko. Depending on the time you go, you might see fields of wild flowers or piles of melting snow. The water is sparkling and the trees are towering. There are other things to see in Zakopane too, like The Upside Down House.
Check out this blogpost for all details about visiting Zakopane.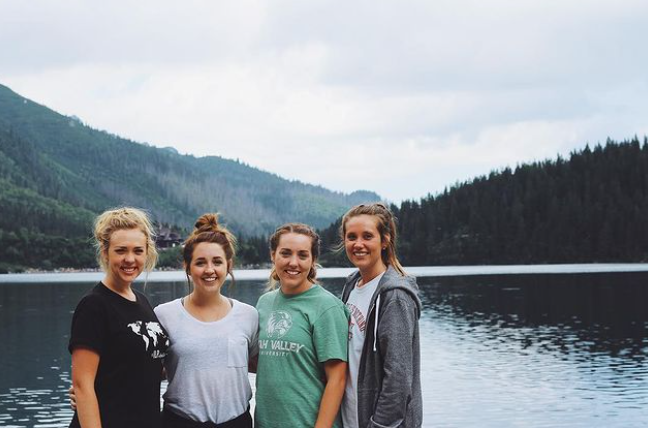 Warsaw
A visit to this country without visiting Warsaw means missing out on a huge slice of what Poland is all about. If you were able to visit Auschwitz Concentration Camp (which really is a must), then you know what a major role this city has played in Poland's tragic history. While a lot of Warsaw was destroyed during WWII, there are still many beautiful parts and the city center itself is hiding surprise after surprise under its vibrantly painted facade.
Use our complete guide to Warsaw when planning your trip.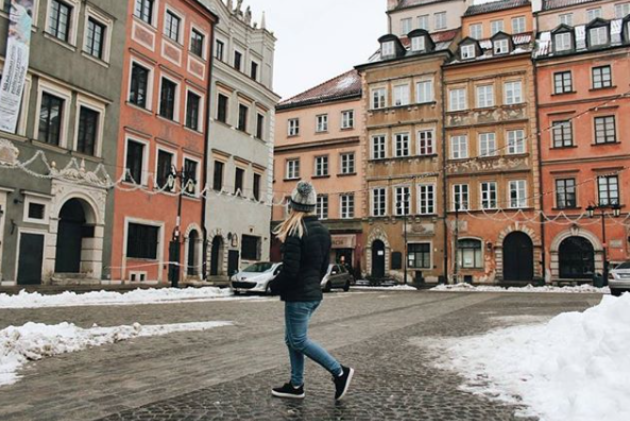 Malbork, Poland
Malbork Castle is actually the largest castle in the world, when measured by land area, which means there is a lot to walk around and see. Plan on 3-4 hours if you are following through the set exhibits!
The castle was first built in the 13th century, but its claim to fame came later, in the 14th century when the castle was fortified and enlarged by powerful German crusaders called Teutonic Knights. When the castle was run by these knights they required that there be enough food to last 2 years for the all of the knights and their servants. That resulted in TONS of food and lots of needed storage space, hence the utterly massive size of the castle and the surrounded grounds.
Check out our guide to Malbork Castle before planning your trip there.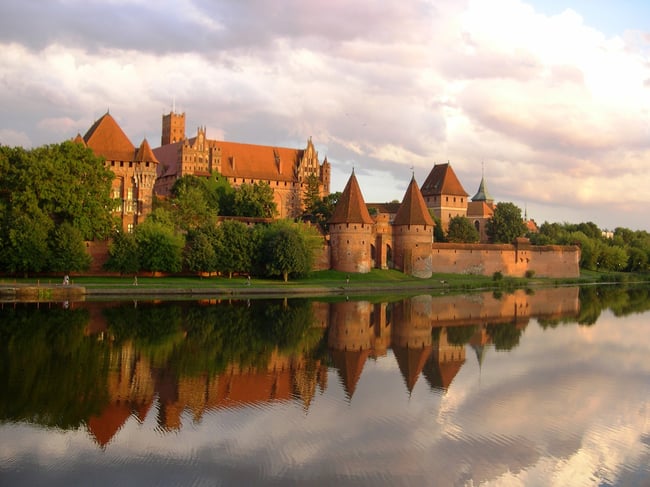 Gdansk
This picturesque, coastal Polish town has a very complex history and very beautiful architecture. You'll love the museums that tell quite the story about the role Gdansk played in WWII. Did you know it was the first Polish city invaded by the Germans? Wander the colorful streets and enjoy some souvenir shopping. You could easily enjoy an entire weekend here!
Use our complete guide for Gdansk to plan your trip.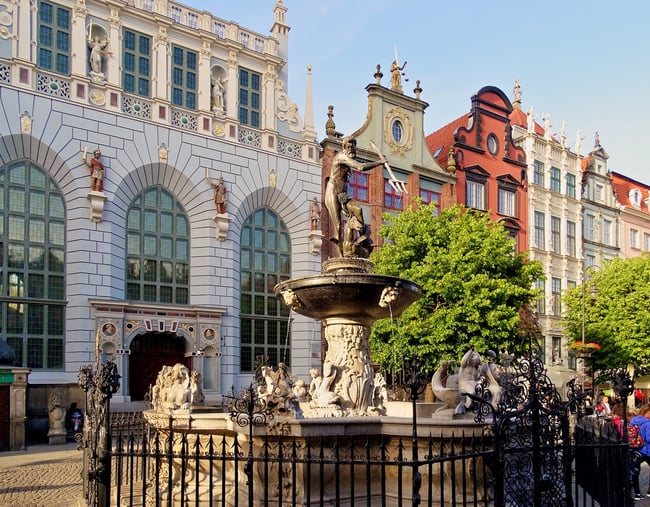 Want to live in Europe as more than a tourist?
It makes the semester so much more meaningful! See if you can find which country in Europe would be the best fit for you, and then click the button below to get your questions answered by chatting with an ILP representative.