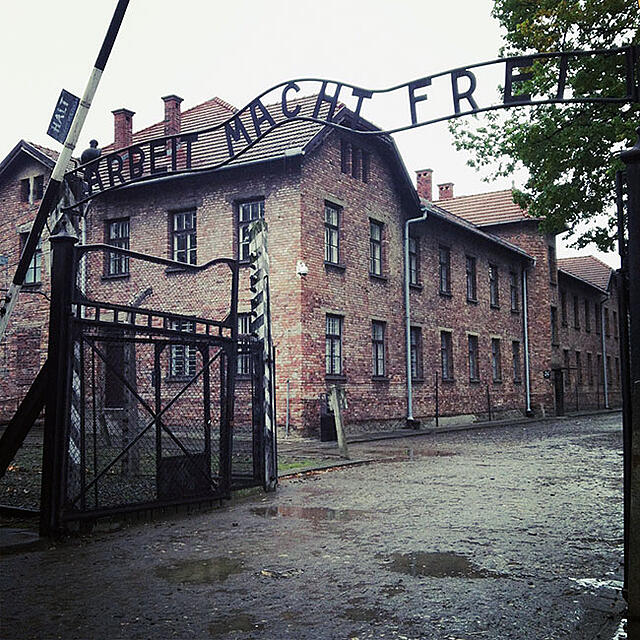 You studied World War II and its horrific casualties in grade school, but did you ever imagine you'd have the opportunity to step foot in one of the most well known concentration camps? While volunteering abroad in Eastern Europe you can visit Poland (or even live in Poland) and experience the incredible history there.
Ready to spend a semester volunteering in Europe? Come fill out an application!
ILP volunteers in Lithuania or any one else who is a volunteer in Eastern Europe (check out what countries you can volunteer in, right here) can make plans during one of their ILP vacations to travel to the beautiful city of Krakow, Poland. Or, you can even decide to teach English in Poland and take a day trip here.
Auschwitz-Birkenau is located about an hour outside of Krakow, so this is the best city to stay in during your travels (and well loved by ILP volunteers — especially those who call Krakow home).
But before you go, we wanted to outline these five tips to make sure you have the best experience possible at this somber site:
1. Don't Rush Things
Travelers will often fill their schedules as full as possible in order to see more locations ... so do volunteers. Don't think you can see both Krakow and Auschwitz in one day — Plan to spend all day, about 9 am-5 pm, while visiting the camp.
The camps are located about an hour outside of Krakow and plan to spend 3-4 hours touring the city ... there's at least 15 things you need to in Krakow!
2. Book A Tour The Day Before You Go
In order to walk through the camp, you'll need to be a part of a tour. Yeah, we usually don't love guided tours either, but trust us...you'll be grateful the camp is guided.
You'll catch a ride from Krakow out to the camp, receive a headset that your tour guide will speak into, and then receive detailed information explaining the history and significance of each part of the camp. You'll also receive a ride back to Krakow at the end.
"Our tour guide was a grandson of a woman who not only lived in the camp but also survived. He was incredibly well-informed on the history there, the significance of everything we saw, and gave us personal stories from his grandmother. It was absolutely incredible and his conclusion at the end was so moving. I'll never forget that day and what I learned."

-Jen, and ILP volunteer in Lithuania
You can easily book a tour while in Krakow, so it works well to spend your first day there and the second day in the camps. You can often book through your hostel, but you'll also see plenty of people offering tour sign ups while you explore the city. These are great deals because they provide transportation to and from the camps.
*Have your student ID or insurance card so that you can get a student discount!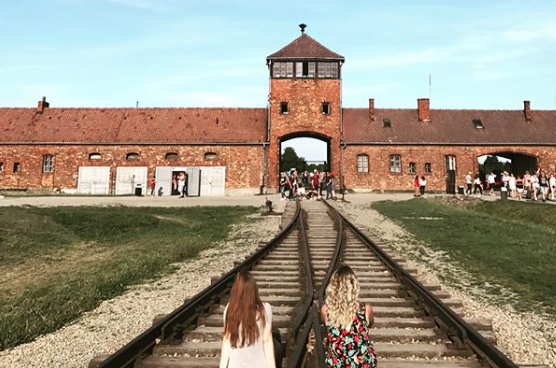 3. Consider A Private Tour
Spend a little extra and receive an early morning private tour before the general tours start at 10 am. One group of volunteers spent about $110 for a private tour and found the price well worth the experience.
During the general tours, there is typically a lot of people herded through the camp in groups. If you take a private tour, not only will they pick you up at your hostel (instead of a designated pickup spot in the city), but you'll be the only ones in the camp during the early morning hours. In such a moving and humbling place, that is quite the experience.
You can book a private tour the same way you would a general tour — all around the city of Krakow or possibly through your hostel.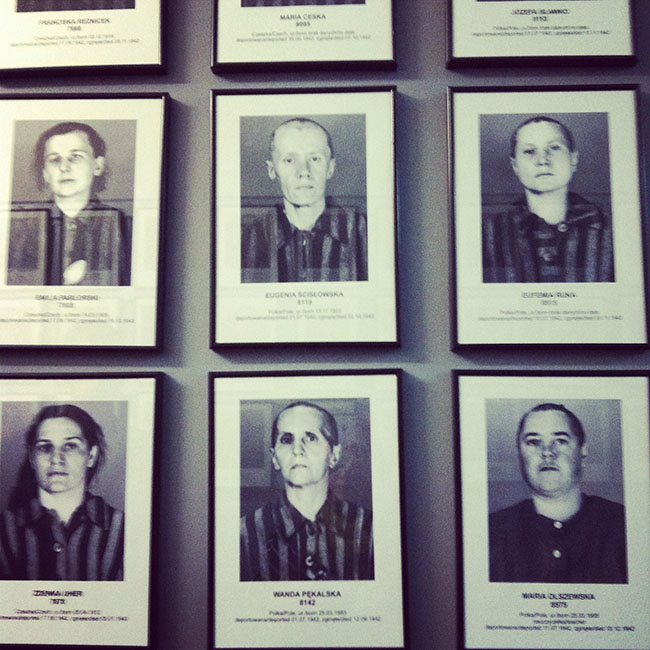 4. Dress Appropriately
Wear good walking shoes as you'll be on your feet for several hours. Much of the time you'll be walking outside, so be aware of the weather during that time of year and bring things like coats, hats, and umbrellas if needed.
5. Bring Snacks
After the tours are over, you'll find that you are famished and there is still an hour ride back to Krakow. You're going to be relieved that you brought snacks and a water bottle to hold you over until dinner!

In most cases you can leave your snacks in the bus or van that you took to get to the camps. There is also a small lobby area where you can purchase food, snacks, and drinks if you need.
---
You'll learn more in one day walking through these concentration camps than you ever will in a text book. Get real learning while you teach English in another country by spending some of your travel time visiting these incredible, historic places. The camp is well preserved and we were surprised by how much was left standing after the war. This is an experience you will never forget.
See more from by a post from an ILP volunteer about her experience in Poland here.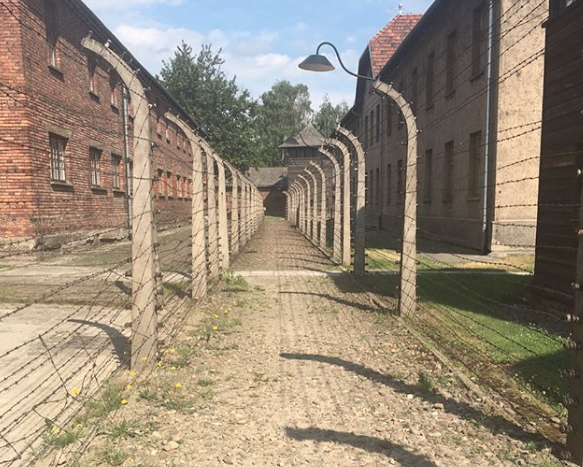 ---
Ready to make a semester abroad teaching English a reality for you? You'll have lots of free time in your own city (when you're not teaching cute kids, of course!), weekends off, plus vacation time to visit sites like this and tons of others, all throughout Europe. Learn more by talking to an ILP representative who can answer your questions: