Headed to volunteer in the Dominican Republic with ILP? Here's what you can't miss during your semester abroad living around Puerto Plata.

You may think you may know what a semester in the Dominican will look like — with tropical weather, stretches of beaches, and plenty of pineapples you're sure to come home with sandy swimming suits and a pretty good tan ... but that's not the only thing this country is hiding! If you're spending an entire semester volunteering in the Caribbean with ILP, you have time to cross off so many of our favorite adventures (big and small).


---
Want to learn more about a semester in the DR?
Volunteering with ILP
---

A whole semester seems like plenty of time to really see and do everything (and it is) but only if you take advantage of what this island has to offer. Take advantage of your free time, all of your weekends, and soak up every single minute of your vacation time. If you do just that, you'll be able to hit everything on this list.


What You've Gotta Do, See, And Eat In The DR!
Take A Cable Car Up The Mountain
In Puerto Plata, you can take a cable car up the mountain which gives you amazing views and perfect photo ops, plus there is a beautiful statue of Christ at the top (similar to the one in Rio de Janeiro, Brazil). Or, you can really take on the challenge and decide to make the hike alllll the way to the top, through thick jungles and sometimes muddy trails.
This is one of our very favorite viewpoints in the DR (with the details to make it happen.) It's a perfect adventure for a Sunday afternoon if you're in the area.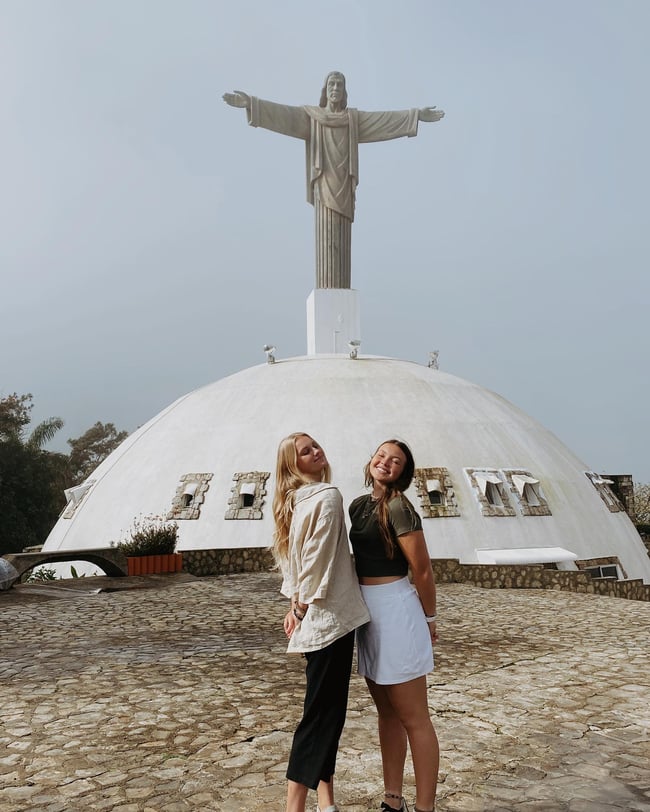 Ride In A Gua-Gua
The best way to get around the Dominican Republic for cheap is on a gua-gua. This is how the locals prefer to get around because it's so cheap — it's a public van, basically like a mix between a rideshare taxi and a bus.
Gua-guas are typically white vans that drive a certain route, but people get on and off when they want. And a lot of times gua-guas only leave when they are full … in the DR, that means they don't leave until they are crammed full of passengers (see if you can beat the record of counting 30 people in a 15-passenger gua-gua during your ILP semester!). It's our favorite way to get to destinations that aren't too far away because it's the cheapest way to get there, but it's also just an experience you can't miss!
Once you master all the ways to travel around the DR, you'll feel just like a local.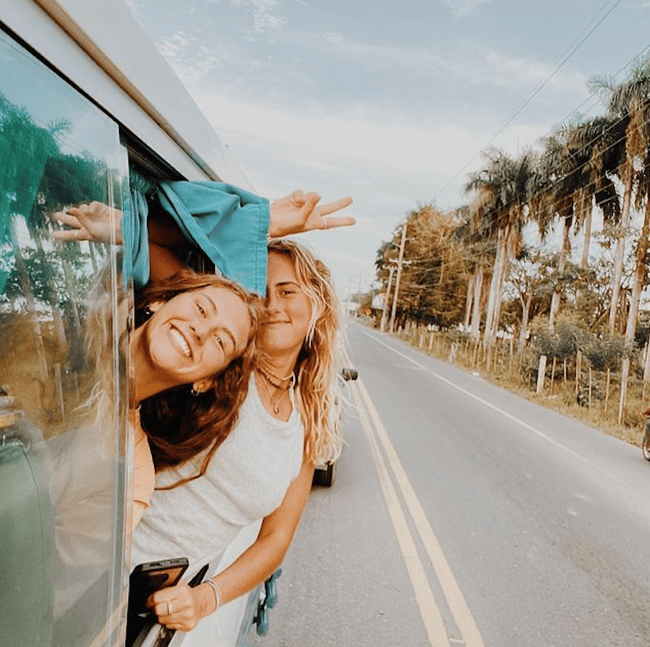 Have A Pizza Party On The Beach
Now that you know the best ways to travel around your new island home, it's time to head to the beach, right? There are tons of favorite beaches around where ILP volunteers are living, which means plenty of beach time during your semester. You'll find your favorite beaches for snorkeling, swimming, surfing, taking pictures, tanning, and more ... but we think you'll also love the ones closest to run to in the mornings for a sunrise workout, or the ones close enough to a pizza place that delivers so you can have a pizza picnic for someone's birthday.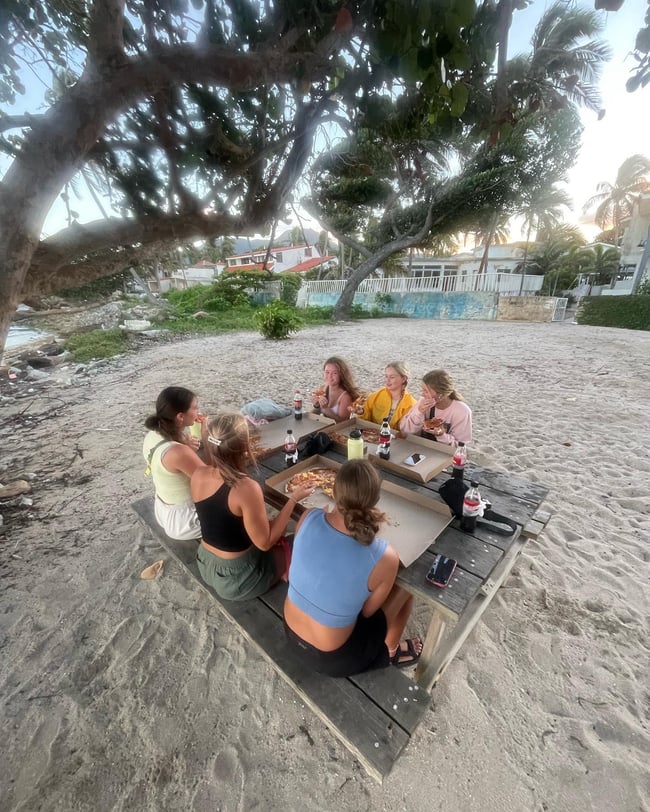 Hangout With Starfish
Visiting Saona Island during your semester abroad for the best chance at spotting starfish. This island is beautiful and a place ILP volunteers have loved for vacations. Here is more about the island.
Snorkel At The Best Spots
A quick look at the Dominican Republic will give you an idea of how many beaches you'll have to check out before leaving for the semester. But when it comes to snorkeling, just know that not every beach is created equal. We've pulled the best places to snorkel in the DR so you are only visiting the top spots.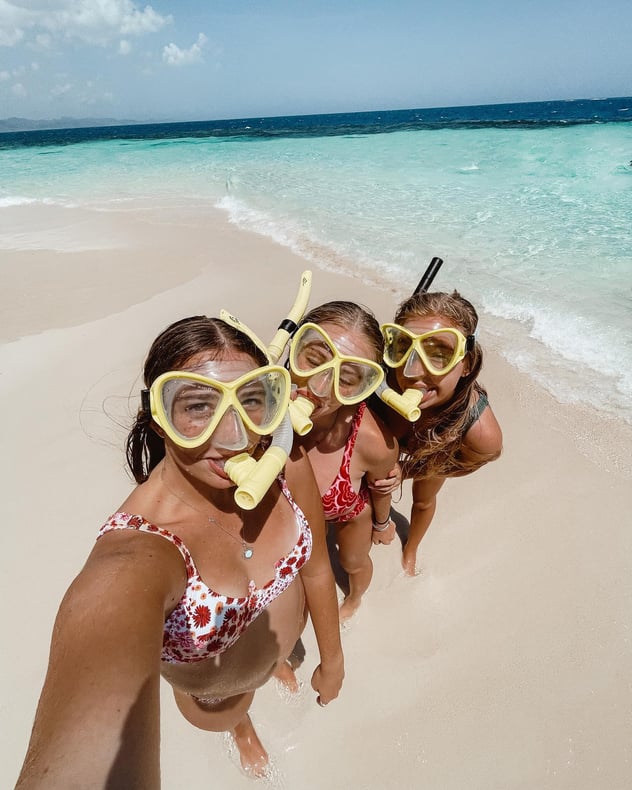 Make a Purchase From the Leather Man
Every volunteer in the DR loves to visit the "leather man". He has a shop near where ILP volunteers live and makes quality leather goods at killer prices. So, if you're looking for passport covers, purses, sandals, jewelry, belt, backpacks... okay, really anything leather, he's your man! Check out his Instagram account here for ideas of what he makes and get planning to get your own stuff made.
Shop For All The Snacks
Meals are included in your ILP Program Fee but you will want to bring some spending money for the snacks in the DR! From Kola sodas to tropically flavored popsicles, heading down to your local corner market is typically a weekly (or daily) experience. You'll get to know the stores around that have your favorites but plan on visiting little a colmado or heading to the tried and true Jenny's market for chips, cookies, sodas, juices, ice cream, gummies, and whatever else you're craving!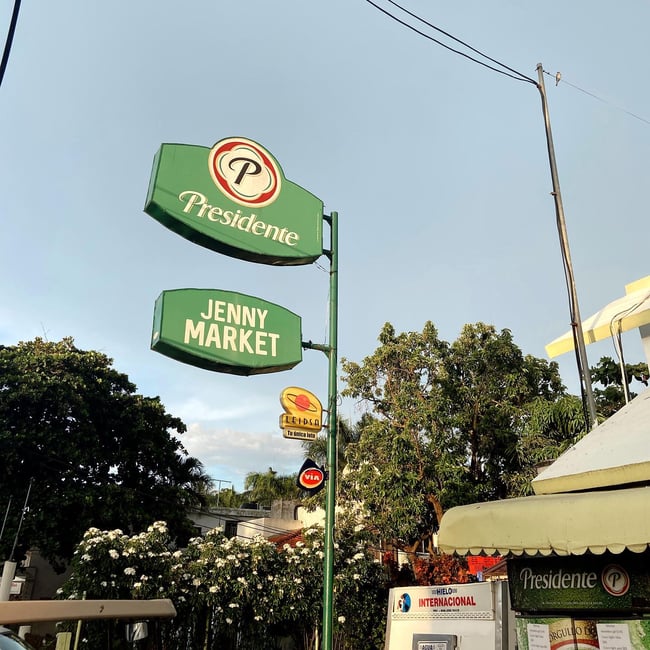 Walk Your Students Home
After school, walk your students home and see where they live. Volunteers who spend their semester in the Dominican Republic teach students who are part of our humanitarian program — they come from families with very little means and your English classes are entirely free for them because of their circumstances. Your students typically live in the same neighborhood as you, so you'll often see them outside of class when you're out and about and getting to know this community is a big part of the experience. They love to introduce you to their families and their families are always so happy to meet you too. Seeing where they live will be a humbling experience and help you understand how to best work with them understanding more about their background.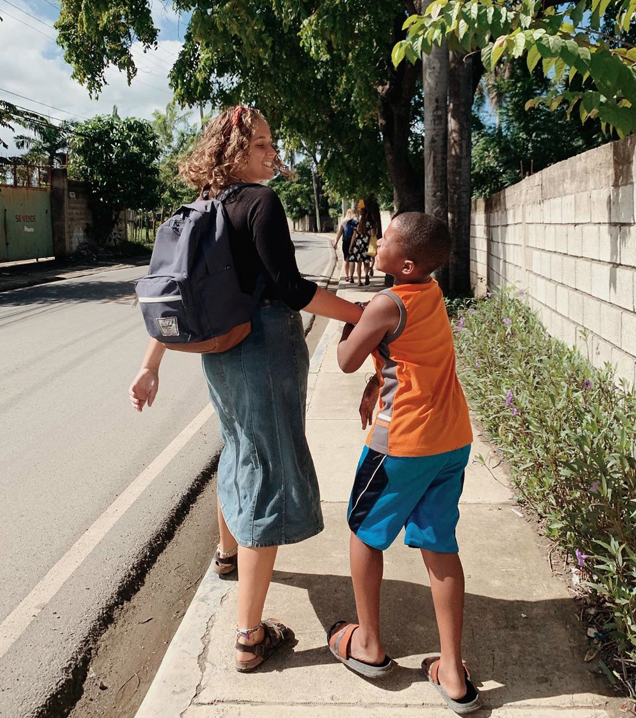 Attend Different Church Services
Despite your personal beliefs, attending a local church service can be an excellent cultural experience while you're traveling to other countries. And, if you already attend a church at home, we encourage you to continue attending church while you live abroad as it can help ease the pains of culture shock.
We find that many of our volunteers are members of the Church of Jesus Christ of Latter-Day Saints and there is a branch you can attend if you'd like to. You can also visit the temple for the Church of Jesus Christ of Latter Day Saints in Santo Domingo easily during your semester (even on a quick weekend trip!). Here's the info about how to get to the temple. There are also many other churches around Puerto Plata like the Evangelic church and Jehovah's Witness church.
Christianity is one of the most commonly practiced religions in the DR as well as Catholicism. With some research, you could find a mass near you to attend. This is a great way to get to know a little bit more about the culture around you while you live in the Caribbean for your semester abroad.
Try All The Local Food And Treats
Your city has a lot of yummy restaurants and treats you've got to check out! Ask locals what their favorites are, try new places on your own, and keep a running list every time you see something you want to try. Be adventurous! You'll be surprised about what you like. Here are some of our very favorite treats you need to check out ... but we're just going to list a few top favorites here:
BON ice cream is a chain in the DR, and our ILP volunteers are always raving about this treat. So, the brand name for the ice cream is BON and the frozen yogurt is Yogen Fruz — you can typically find both in any BON store. Yogen Fruz is sort of similar to frozen yogurt and has a really creamy consistency. We have volunteers that like either the ice cream or the Yogen Fruz more, so it's a bit of a war on which is best!
You'll find all sorts of flavors. If you choose the Yogen Fruz, you'll pick 3 flavors that are then blended up into the Yogen Fruz — they have all kinds of fruits like strawberry, cherry, pineapple, blueberries, and peach as well as sweets like chocolate, Oreos, brownies, and coconut. Prices are around $2-3 USD depending on the size you get. A small is usually plenty, or a medium is great for splitting with a friend (unless you're really hungry, no judgments from me).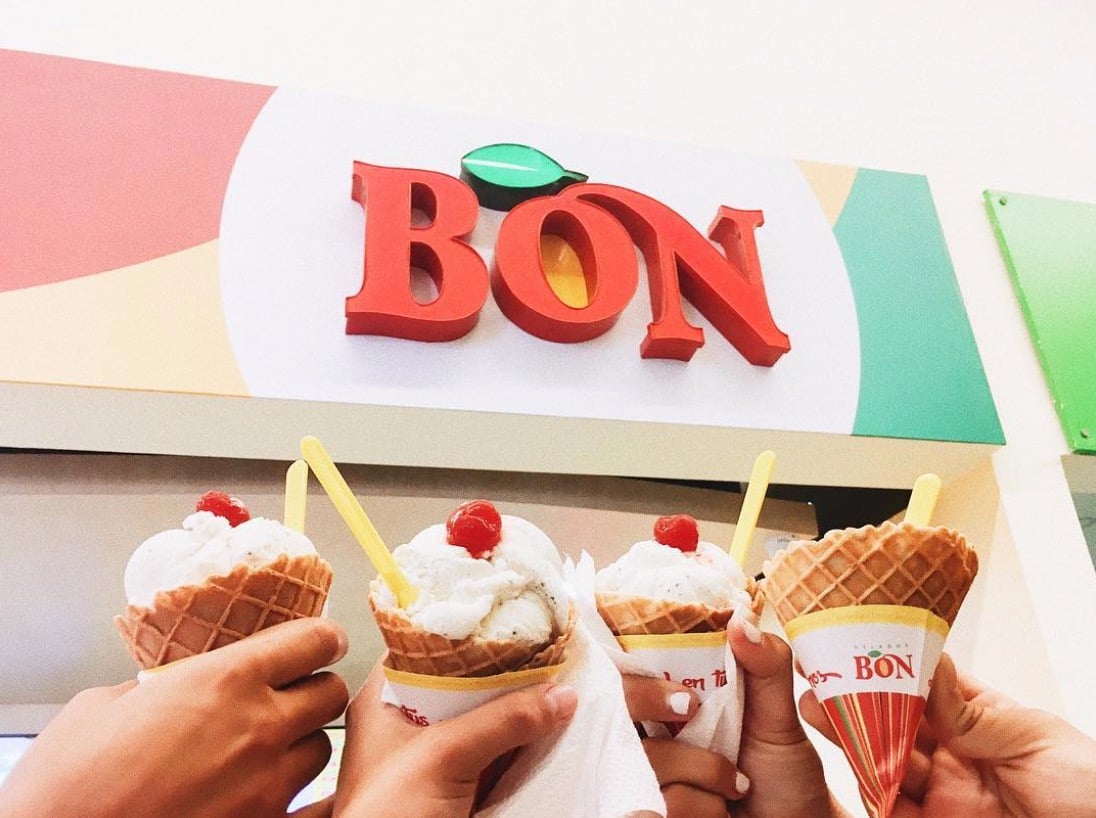 Chinola (passion fruit) juice is another treat we recommend trying. Fresh fruit aplenty should be on your "to eat" list in this tropical country. The same goes for all the juices here.
You can find fresh coconuts, pineapple juice, and a whole mix of flavors but we are very much obsessed with passion fruit anything. It's called chinola here, and it's the best thing to sip on a hot and humid day in the DR (or, get it as popsicles ... YUM!)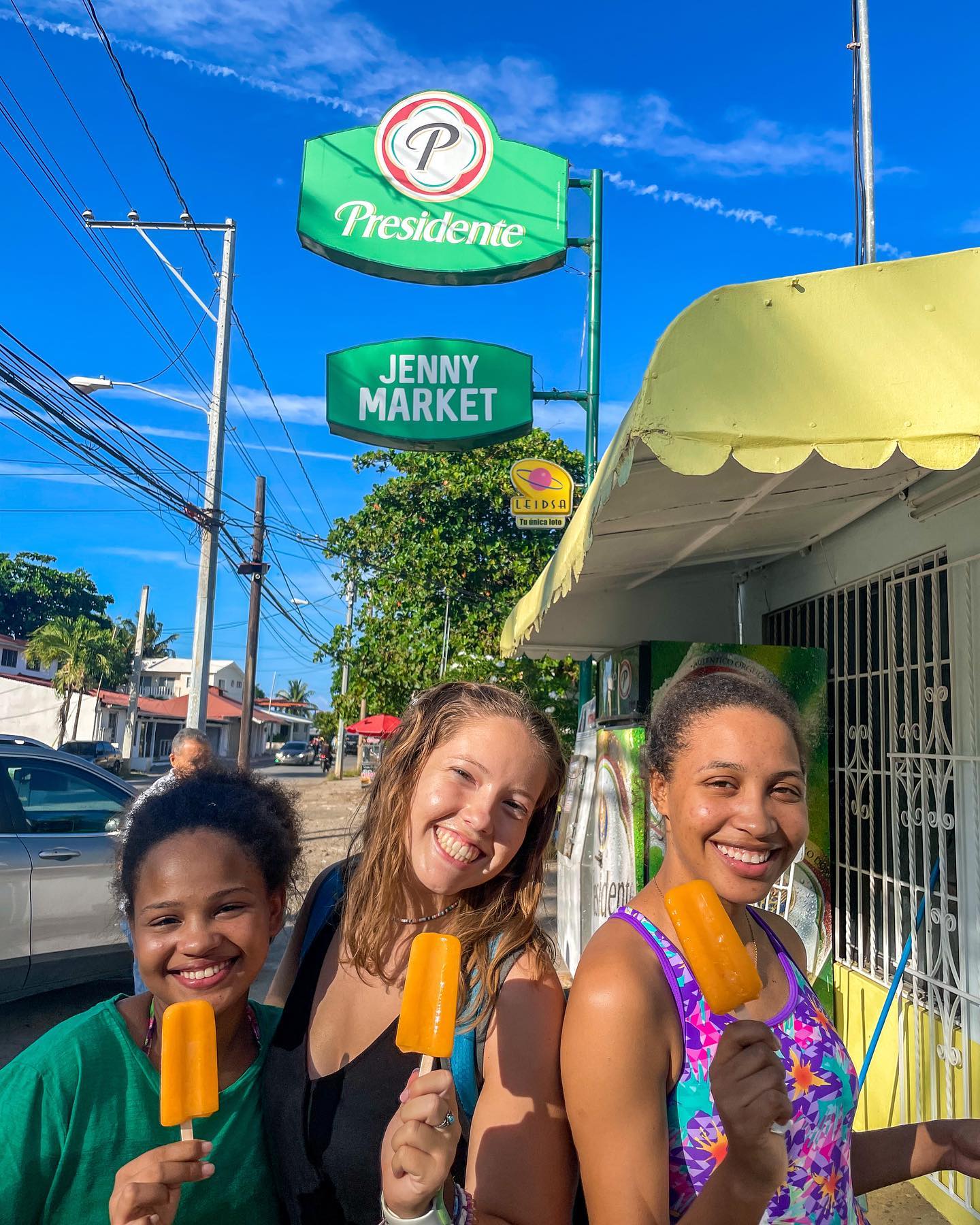 Stay In A Tree House
If you've ever Googled "What to do in the DR" you've probably stumbled upon these amazing tree houses. Yes, they're real houses up in trees that you sleep in and yes, they're totally worth it. Our volunteers so often say that spending one of their vacations here was a highlight of their entire 4 month trip. You can also do activities in the area like zip lining, paddle boarding, and swimming ... see why it's a total favorite? Check out the details here.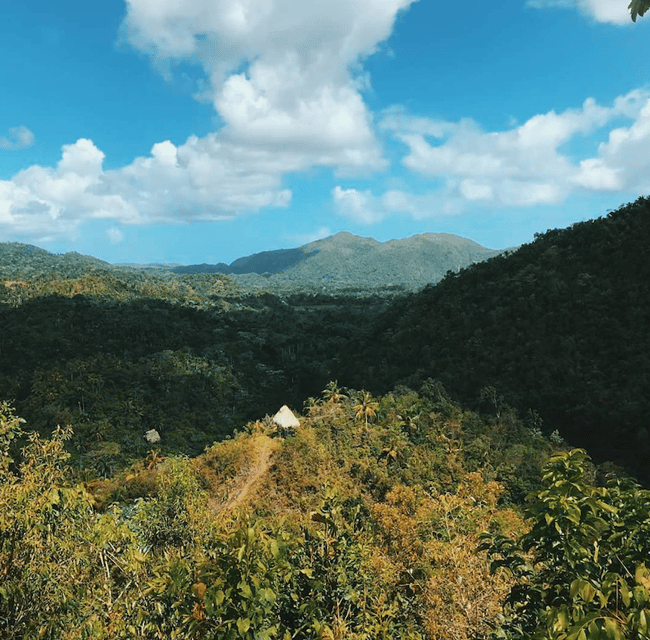 Embrace The Rain
And the weather in general. It's hot and humid on this tropical island and you're typically without A/C. You're also living in a part of the world that stays nice and green with tons and tons of rain ... which means getting caught in several rainstorms!
If you talk to our ILP alumni, you'll hear tons of stories about the kids, teaching, and the incredible vacations they took on their semester, but you'll also hear little snapshots of the "daily experiences" like sharing a crowded kitchen during breakfast or sitting in front of a fan with aloe on after a bad sunburn, and of course, having multiple dance parties in the pouring rain.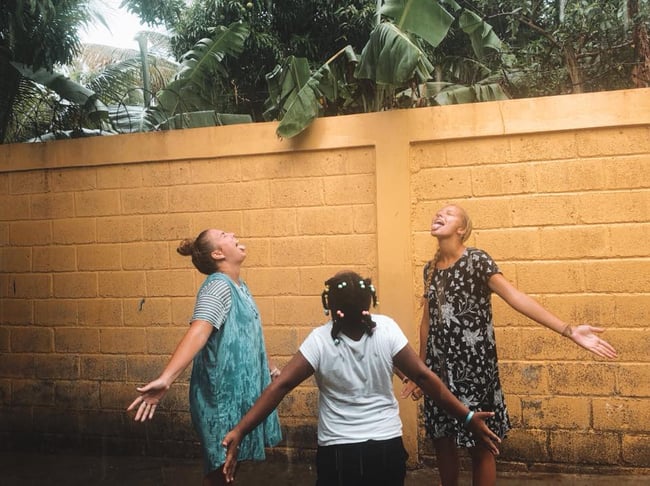 Feed The Pigeons
Maybe not one of the most bucket list-worthy experiences on this list, but past groups recommend a chill evening wandering around Puerto Plata, which almost inevitably includes feeding the pigeons. There's a lot to do in this city, including a string of our favorite restaurants, beautiful murals, brightly colored buildings to take pictures of, and a big central park that's full of food vendors and musicians (and great people watching). You can purchase a little bag of corn to feed the pigeons while you soak in all the sites.
Swim
In DuDu Lagoon

This swimming hole is tucked away in a beautiful jungle near the northern coast and is the perfect place to take a little trip. You can grab on to a zip line and drop into the blue water, and jump off platforms if you're looking for a little adrenaline rush! Here's more about the lagoon.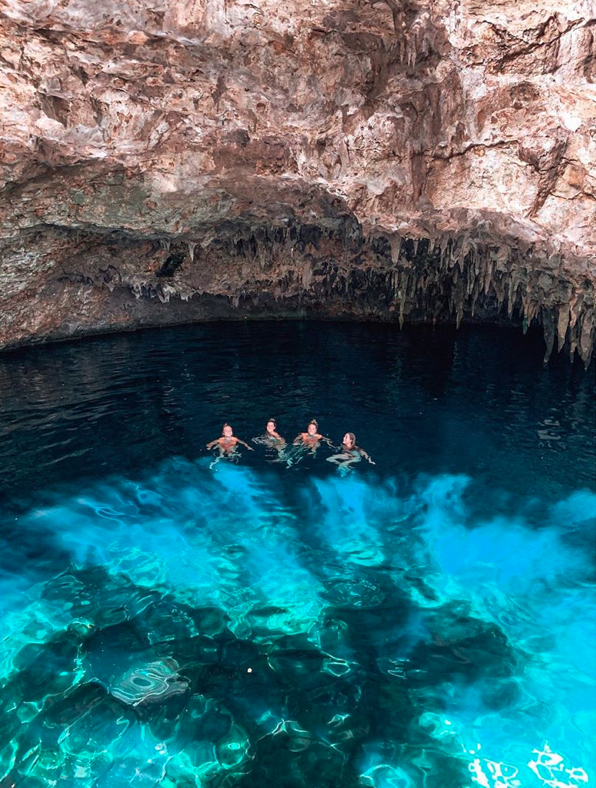 Play With The Kids In The Streets
We've had multiple ILP DR volunteers tell us that the kids (inside and outside of the classroom) were their favorite part about their experience ... like this volunteer, who loved her trip to the DR so much that she did it twice:

"I fell in LOVE with the kids. (the DR) is special because you live in the neighborhood with your kids so you get to hang out with them even when you are not teaching them. this is one of the only locations in the program like this! I couldn't go anywhere else because i just wanted to go back and see my kiddos. THIS is why I came back!"
Being such a big part of the neighborhood here really is one of the best things about where you live. Grab a ball, a jump rope, or music for a dance party and play with them outside. Make friendship bracelets, play baseball or tag, and pull out your phone for a zillion photos. They love to spend time with you and those will become some of your favorite memories.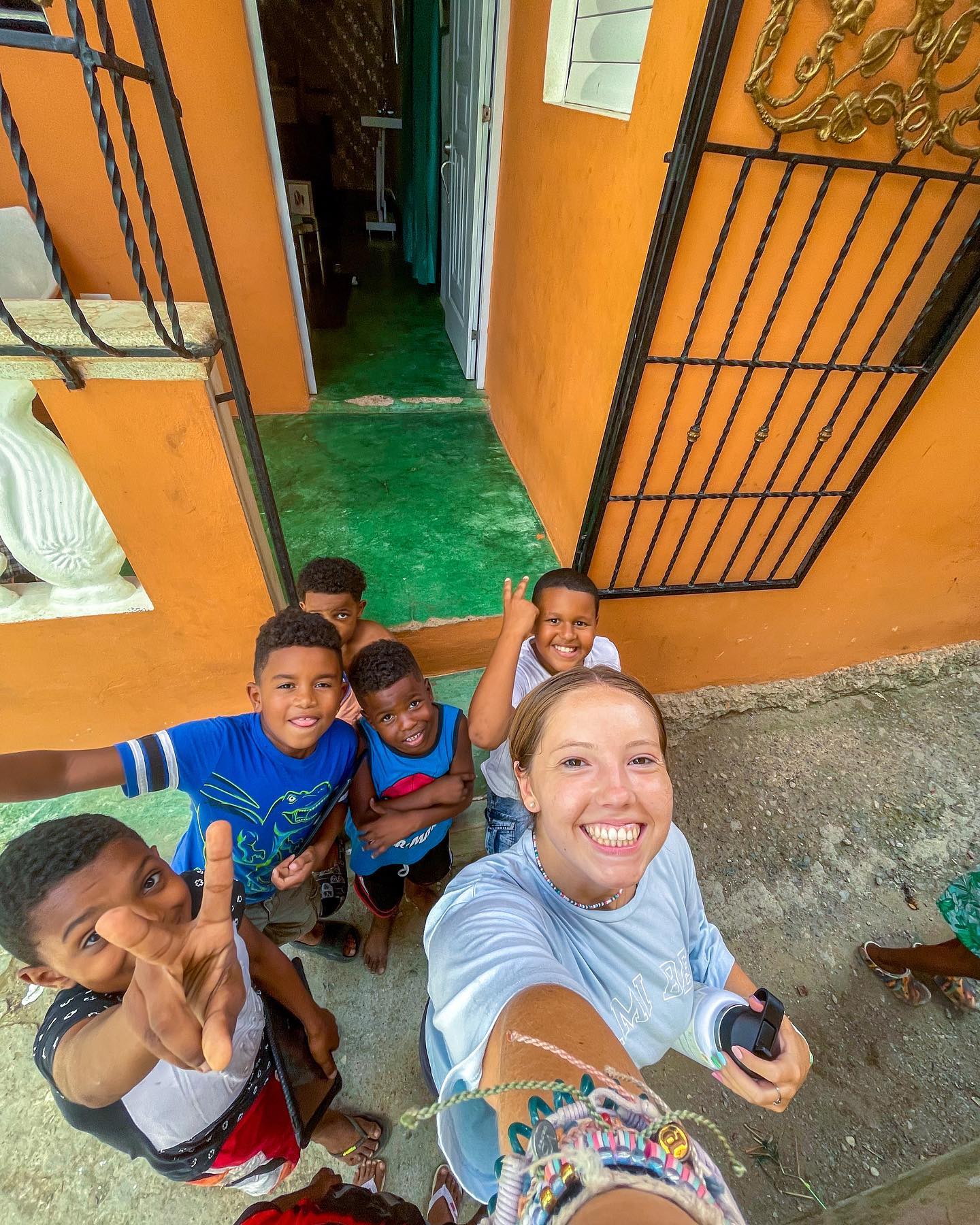 Really Get To Know Your Neighbors
You will live around some of the sweetest people. People in the DR look out for each other and since our volunteers have arrived, they've been incredibly welcoming to them as well. Get to know locals in your little neighborhood, offer to help in little ways like carrying their groceries, and smile and say hello while you're out walking around (even if you don't speak Spanish). You won't regret getting to know your friendly neighbors.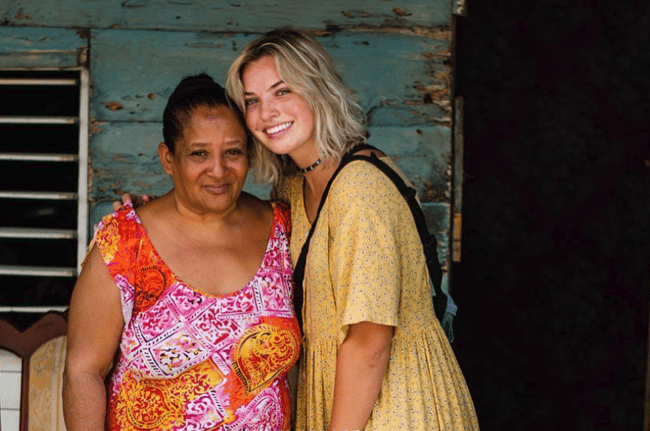 Vacation In Sosua
Don't miss this awesome vacation spot. We absolutely love it here! There are tons to do when it comes to outdoor adventures so get ready to swim, snorkel, and visit some rescued monkeys too!
If you're just here for the beach, we don't blame you. ILP volunteers have been known to spend more than a few of their Saturdays during their semester living in the Caribbean right here. We love the beaches in Sosua! The sand is pristine, the water is crystal clear, and there are lots of excursions and things to do. There are two that sit just next to each other: Sosua and Alicia.
Then there are the monkeys. Not far from Sosua sits a rescue that houses a couple of different types of monkeys. You can actually go inside the Squirrel Monkey's home and get up close to feed them ... so close that they'll be jumping all over you, excited to get their snack! It's easily one of the can't-miss experiences for a few reasons! Plus, we love that purchasing your entrance ticket supports an organization doing good things. Here are the details on seeing the monkeys in person.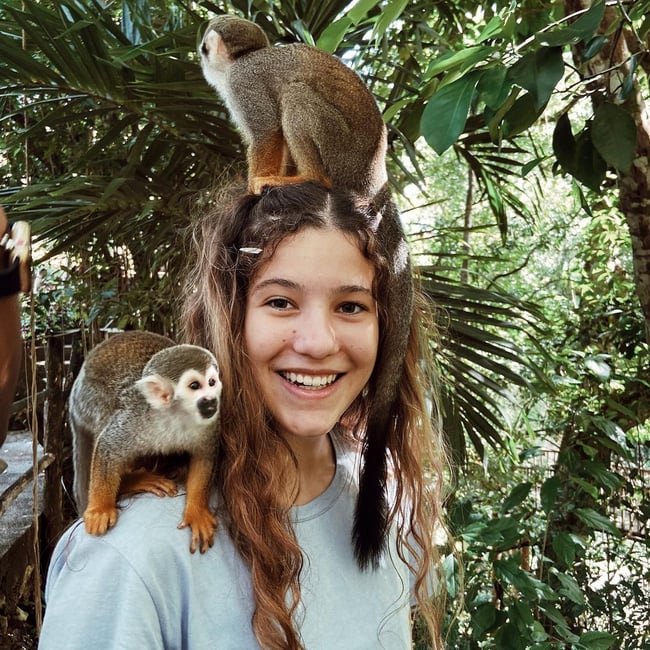 Come Home With Larimar
The Dominican is one of my favorite places to buy jewelry, all because of larimar! Larimar is a beautiful and rare stone that is found only in the Dominican Republic — It's this perfect blue, leaning towards almost teal or turquoise shades, but usually on the lighter side of the hues.
It's so popular and has become a claim to fame for this little nation. Although the stones are harvested from a mine in the southwest, you'll find shops all throughout the Dominican Republic selling larimar jewelry, everything from rings to necklaces. You can also find it at a variety of prices, from little souvenir shops to more expensive jewelry stores. Learn more about larimar here.
In one of the neighborhoods where ILP volunteers live, there is a great little local jewelry shop where you can get custom things made at great prices — depending on what you're getting, lots of volunteers have gotten custom items for as low as $5-$10 USD. We love love love supporting this local business and are in love with the jewelry you can purchase here. Here's his Instagram if you want to take a peek at one of our favorite souvenirs from the Dominican Republic!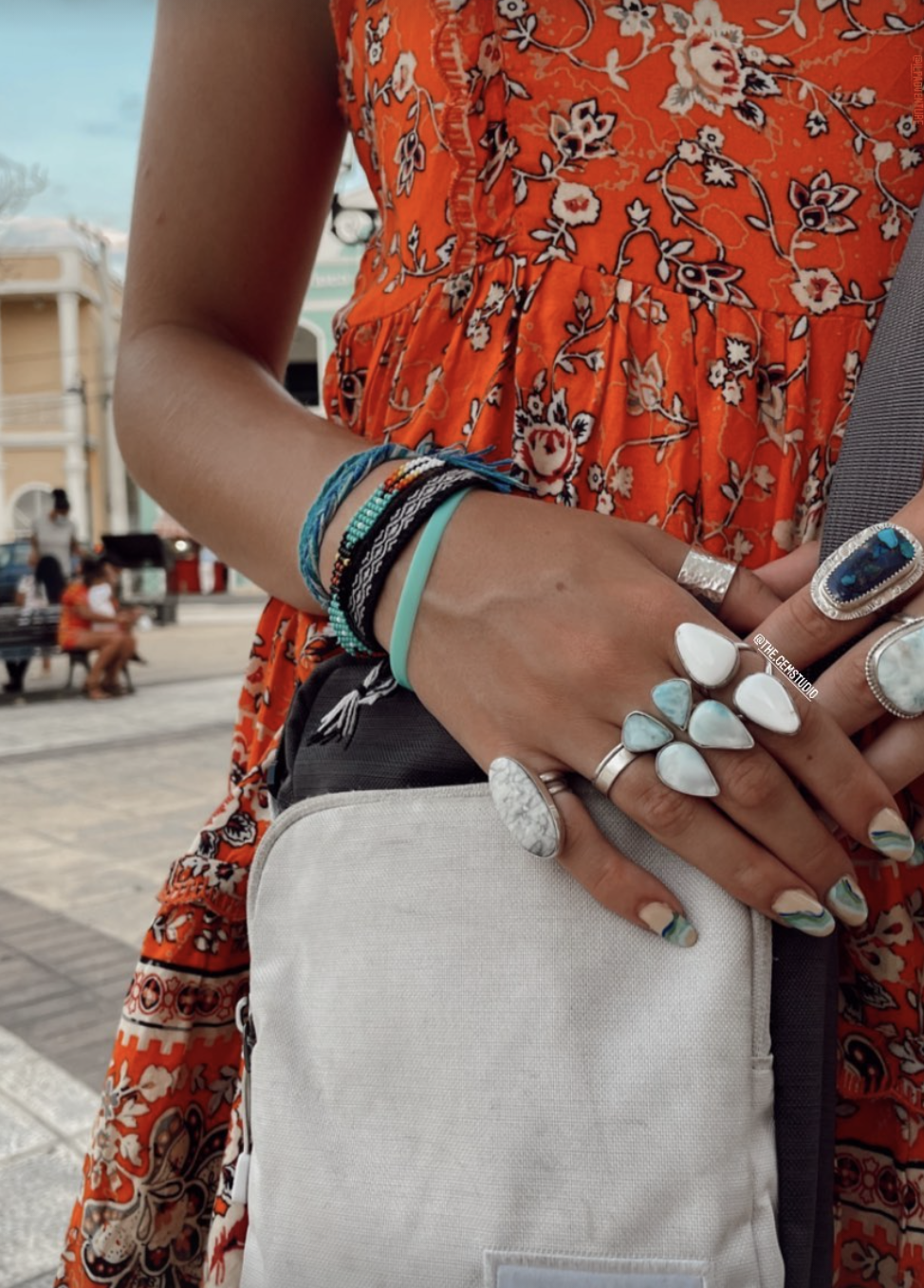 Swim Through 27 Waterfalls
One of our favorite things to do is conveniently so close to Puerto Plata which means you can do it any weekend you want while you live abroad with ILP. There's a series of natural waterfalls, slides, and swimmable spots in the jungle. Head here and let a guide help you through spots where you can cliff jump and slide through. It's SO FUN. Here's everything you need to know plus our tips.
Take A Weekend Trip
... actually, a few weekend trips. The Dominican Republic has so much to do, you won't want to just travel on your vacation days! From weekend beach hopping to ones in the mountains (full of waterfalls and horseback riding), there are so many day trips and weekend trips available. Take advantage of all the experiences because time goes by quickly!
Come With The Right Expectations
With any ILP experience, going into your semester abroad with the right expectations can have a huge impact on your experience. When it comes to the Dominican Republic, here's what one volunteer had to say: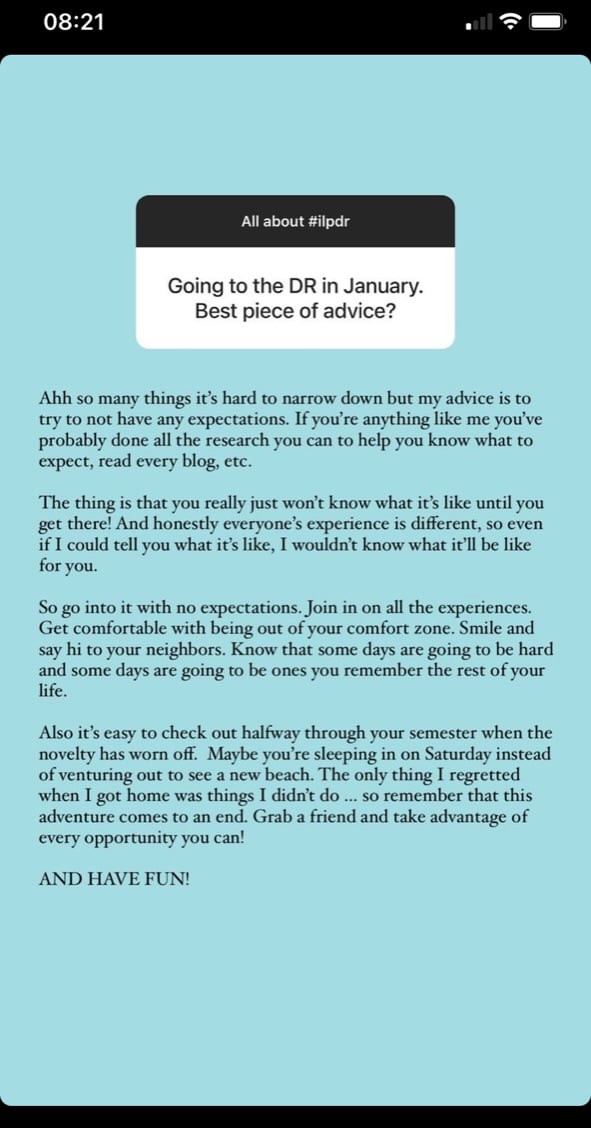 A little obsessed with the DR?

Come join the club! We are in love with this program and think you will be too. You can spend your own semester doing these amazing things, while also making a difference as you teach the cutest kids around.