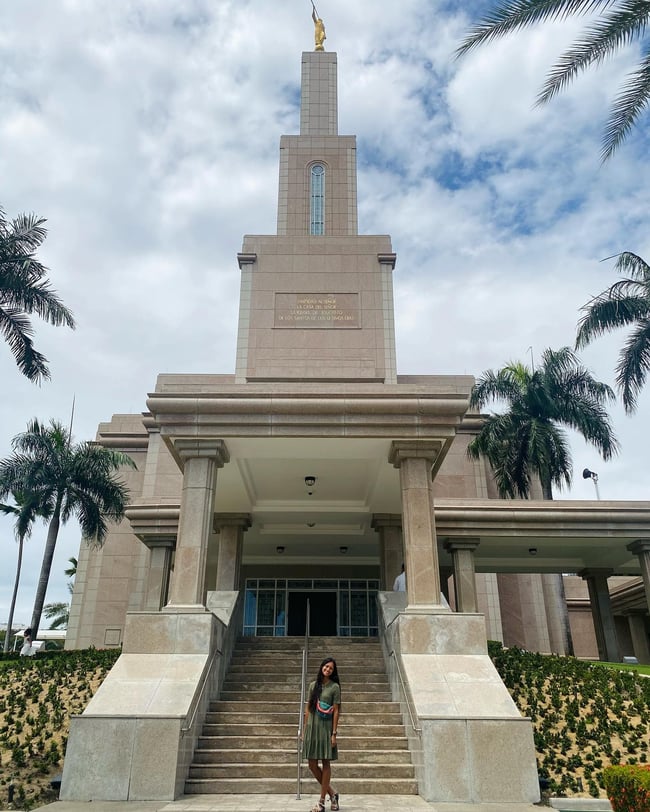 There's a beautiful temple for members of the Church of Jesus Christ of Latter-Day Saints, just outside of the city we love — Santo Domingo, Dominican Republic!
If you'll be planning a trip to see the historic city of Santo Domingo, you will have you days full of plenty of things to do. A perfect jumping off point to some of our favorite beaches and home to a few of the oldest buildings in this part of the world, Santo Domingo is a number vacation spot for a few reasons … including the fact that it's home to a gorgeous temple for the Church of Jesus Christ of Latter-day Saints.


---
Planning your own trip to Santo Domingo?
Check out our Santo Domingo vacation guide
---

Our ILP volunteers living in the Dominican Republic love visiting this city to come visit the temple on the weekends and on vacation days. Since ILP volunteers are only teaching English part time, there is plenty of free time to travel around and take a temple trip with their local ward or branch, or with other members.
To make visiting even easier, here are some helpful tips to tell you how to get to the LDS temple in Santo Domingo, Dominican Republic:
Take An Uber
There is some public transportation found in Santo Domingo, but by far, the easiest ways to get around is by taxi or by Uber. Our volunteers typically just use Uber to get around, since they are typically staying near the Zona Colonial (where all of the gorgeous buildings and museums are at). It's about a 20 minute Uber to the temple from that part of the city.

Prices are very affordable, especially if you'll be splitting things with your ILP group. Plan on paying around $3-5 USD for an UberX to the temple, and the same to get a ride back to the Zona Colonial area.
+Here's The Address
To help you out, here's the address of the Santo Domingo temple:
Av Simón Bolívar 825, Santo Domingo 10106, Dominican Republic
And in Spanish, just in case you need it:
Templo de Santo Domingo de La Iglesia de Jesucristo de los Santos de los Últimos Días, Av Simón Bolívar 825, Santo Domingo 10106
Here's the current schedule and some additional information that might come in handy (like current closures)
+ Go With Your Local Branch
In each of our ILP locations, volunteers do have access to an LDS ward or branch. There might be a ward temple trip to Santo Domingo that volunteers are invited to join! Or, you're welcomed to find a free weekend or vacation time to head down there with your ILP group to visit the LDS temple in the Dominican Republic.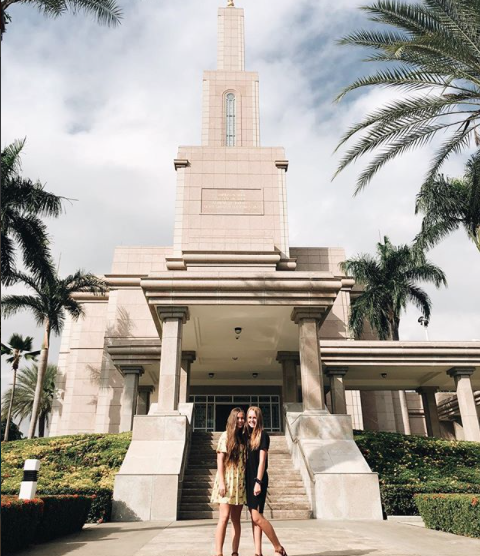 Want to volunteer with other LDS volunteers?

ILP (International Language Programs) is based in Utah, and while you don't have to be religious to volunteer with us, many of our college-aged volunteers are members of the Church of Jesus Christ!
All ILP volunteers agree to a code of conduct on their semester, which means you're set up with a group of volunteers who share your standards as you volunteer in an orphanage or teach English in any of our countries.
Get more information about our program here, how to make a difference in the DR, or other questions or by clicking that button to chat with someone about their ILP semester.