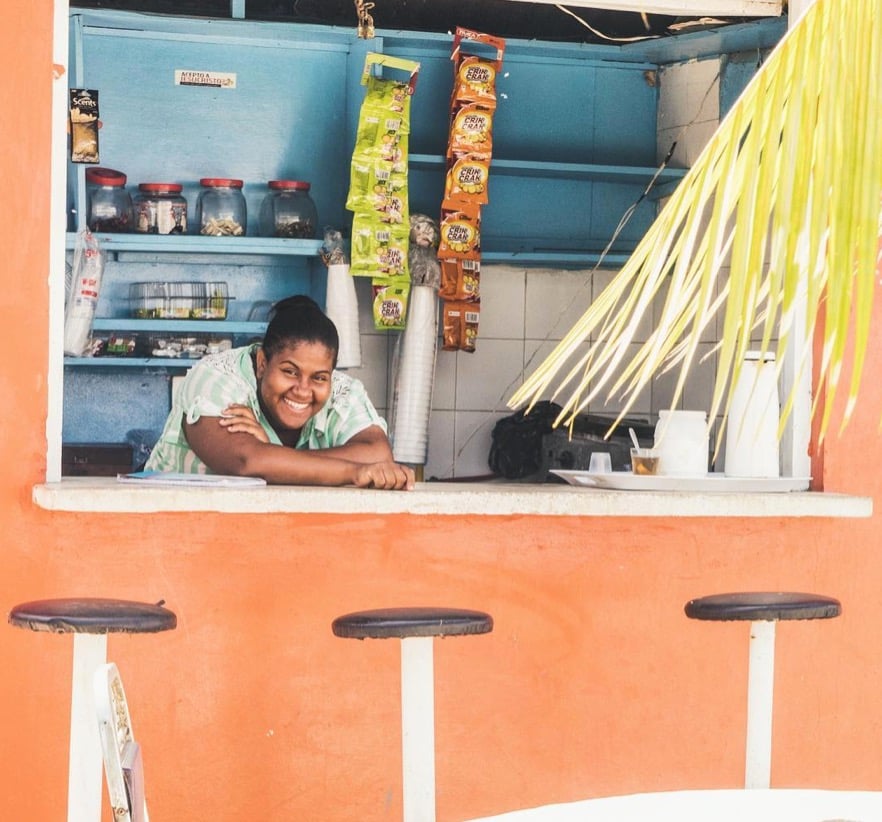 The Dominican Republic is known for some of the world's most beautiful beaches, amazing scenery, and friendly people — but if you're traveling (or volunteering there!) you can't miss out on these yummy treats.
---
Get way more out of this country by living here
All about volunteering in the Dominican Republic
---

Luckily for you, we have about as many favorite dishes as favorite beaches when it comes to this country. From little snacks to buy at the local markets after a day of teaching, our favorite restaurants and roadside stands plus the local dishes you can't leave without trying, you're in really good shape when it comes to the food in the Dominican Republic!
Classic And Authentic Foods To Try
Favorite Places To Eat
Treats To Get At The Market


Classic And Authentic Foods To Try
While you're living in the Dominican Republic, you have to try the local food! It's all part of the (yummy) experience. ILP volunteers will get the chance to eat like a local for most of their meals, with a cook who will serve up tasty Dominican dishes. Yum! Here are few of the local dishes and foods that our volunteers love:
The Juices
In a couple of words, they are "to die for". Especially flavors like Tamarindo, mango, passion fruit, and guanábana (which is this spiky green fruit with a white center). Sometimes you'll get juice made with "avena" which is oatmeal — the oatmeal is there to supposedly cool you down from the inside, but don't worry, it gets strained out so the juice isn't chunky or anything.
Rice and Beans
You really can't go wrong with rice and beans in the Dominican Republic. It's a staple you'll probably have most days if you are eating local — there's even a dish with meat, beans, rice, juice and a salad called "La Bandera" or "the Flag" because it's as common as the nation's flag.
You'll get your fill of rice and beans that's for sure, but in the words of one ILP volunteer: "Rice is definitely repetitive but it's always so so yummy!" There is also a local saying that if you didn't have rice, you didn't eat: It's usually part of every meal.
Mangu
This is a very popular (and yummy) dinner. It's made with Yuca or plantains (usually), then these vegetables are boiled and mashed like potatoes, and topped with things like fried onions and meat. It's a local fav.
This Salad
Volunteers love this classic salad that their cute cooks makes often. It's simple (just tomatoes and onions with some seasoning) and sometimes topped with big chunks of avocado. Eat that with some plantains, and you're set.
This Treat
Honestly, we're not quite sure what this yummy treat is called ... we just know it was oh so good! They're frequently sold on the beach, so if you're hanging out or see it sold by a street vendor we say give it a try. They're usually $1 USD for about 4. So good!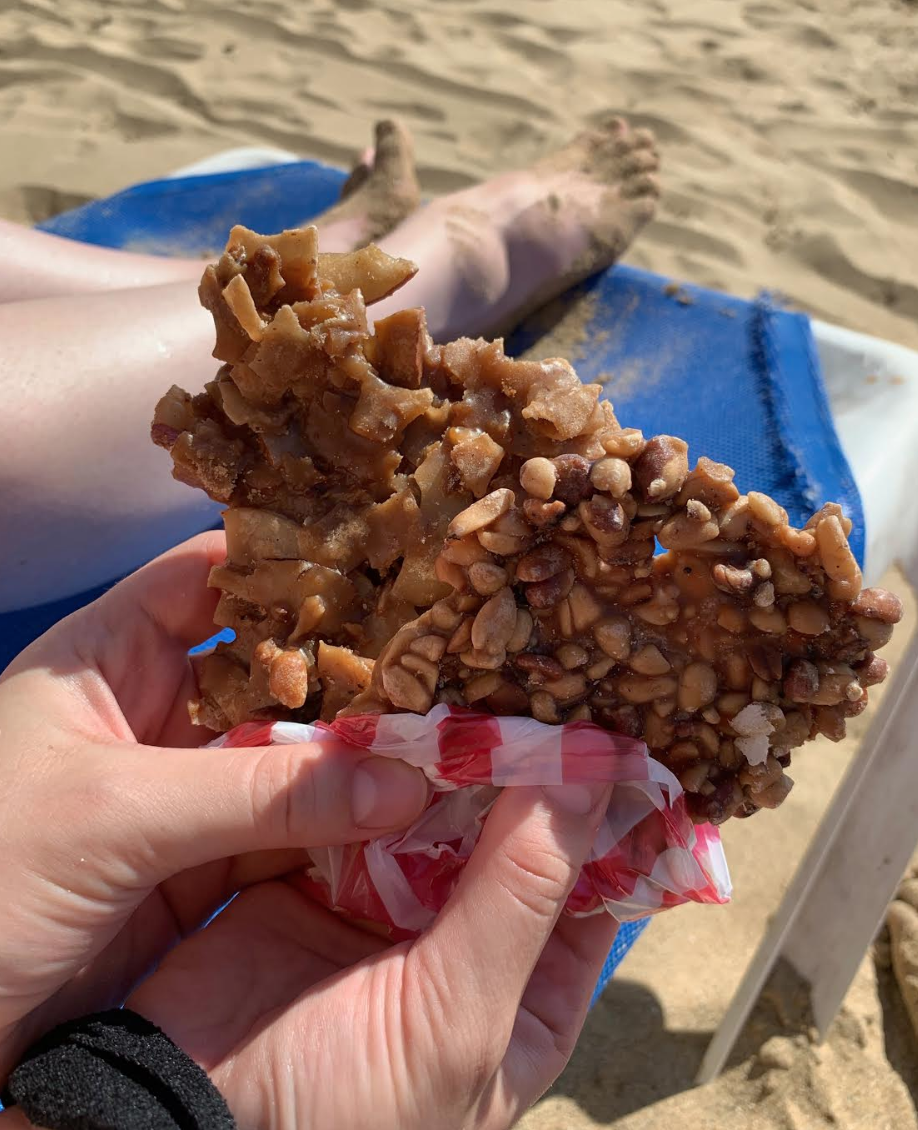 Favorite Places To Eat
These are our favorite things our volunteers are getting after a day of teaching or on the weekends because they are absolute favorites.
This Empanada Stand
Okay, reason enough to come to the DR — these empanadas. Get them from a little yellow stand which is just a five minute walk away from the neighborhood you'll be living in as an ILP volunteer. You can get a huge, warm, empanada stuffed with eggs or cheese or veggies for about 20 pesos (or 40 cents USD). When it's this cheap you can afford 1 (or 2 or 3!) every day.
We have more info on the empanadas here.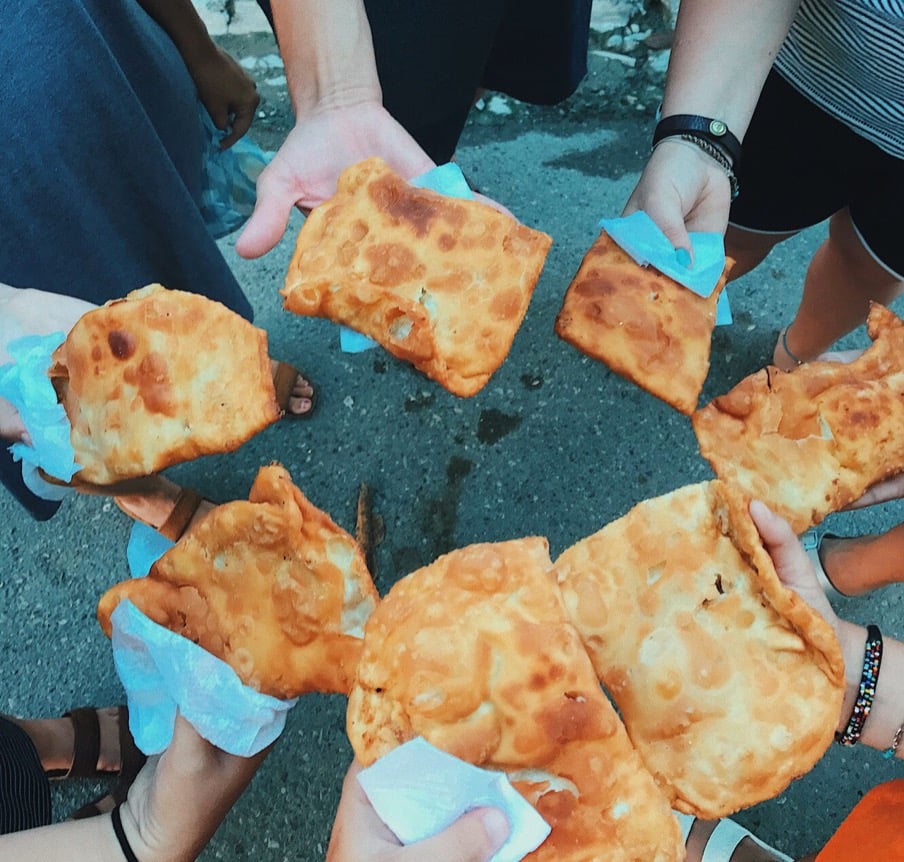 Bon + Yogen Fruz
These two places share the same storefront, so we've put them together. Bon is a delicious ice cream place and Yogen Fruz has fresh frozen yogurt you can get piled high with fruit. We think you should probably test out both, especially since a semester here means lots of hot and humid weather.
Local address for ILP volunteers: It's right on Calle Separacion and Calle Beller but should pop up if you type in "Helados Bon" into your phone's GPS.
Hours: 10:00 AM to 10:00 PM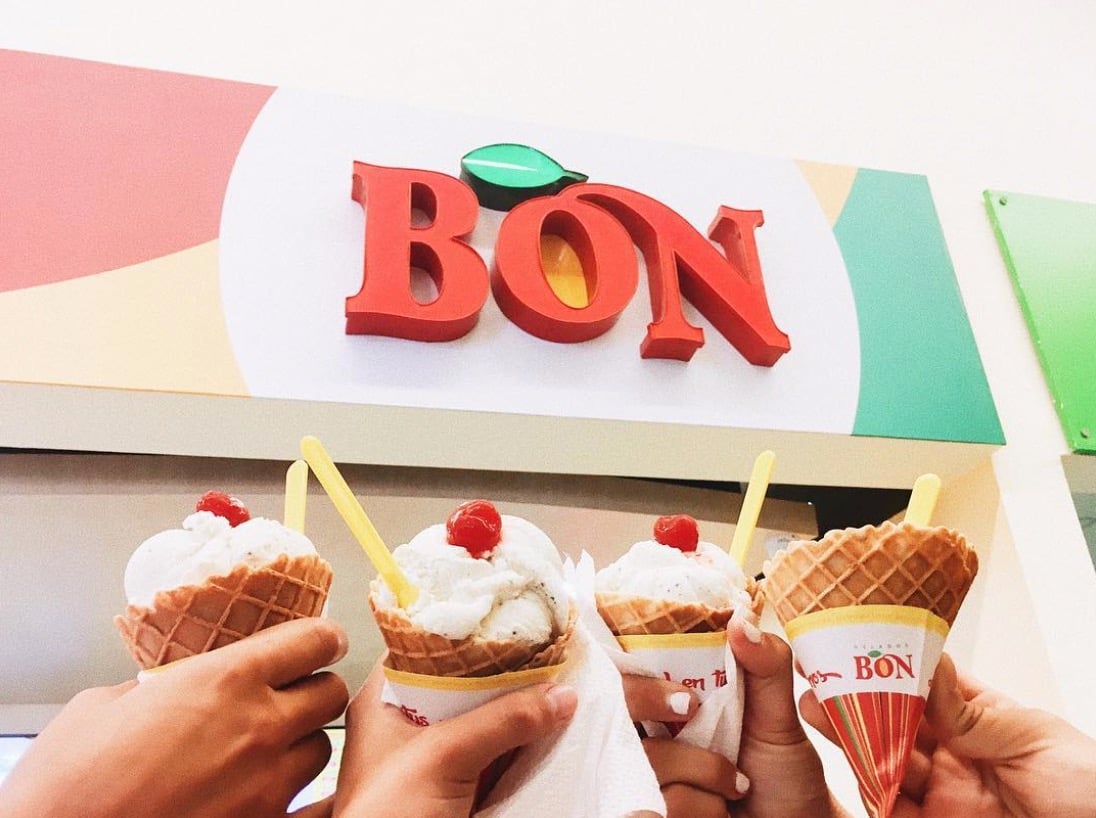 Mariposa Gelato
Found in the city center or Parque Central, there's a spot called Mariposa which means butterfly — and it's where you can find "life changing gelato". Well, technically the place is called "Heladería Mariposa Repostería Austriaca", but we just call it Mariposa. Anyways, for the gelato! They switch out their flavors, but some favs are coconut, strawberry, mango, pistachio, and lime.
Address: Calle Beller, Puerto Plata 57000, Dominican Republic
Hours: 7:00 AM to 10:00 PM
Kaffe
A cute, bistro style restaurant (peek the pretty tile floors), this is another favorite spot our volunteers love. All of your meals at home will be covered as a part of your ILP Program Fee, but sometimes it's nice to go out for breakfast on the weekend, or just to celebrate — Kaffee is the spot for all of that! Volunteers like to get ranch chicken bacon wraps, BBQ burgers, fries, and Chinola juice which is "the best juice ever".
Address: Calle Prof Juan Bosch no 42, Puerto Plata 57091, Dominican Republic
Hours: Closed Mondays, Open 8:30 AM to 11:00 PM
Herdman's Chocolate Bakery + Cafe
A favorite cafe found on the second floor of a gorgeous blue building in Puerto Plata. Herdman's also serves up bruschetta, pizza, pasta, burgers, Mexican food and a few other dishes, but the main pull are their desserts (especially the cakes) juices, and smoothies. Yum. Pro tip: Get a table outside and get a good view of Puerto Plata's main park.

Address: Puerto Plata República Dominicana, 57000, Dominican Republic
Hours: 8:30 AM to 11:00 PM (Sunday hours: 4:00 PM to Midnight)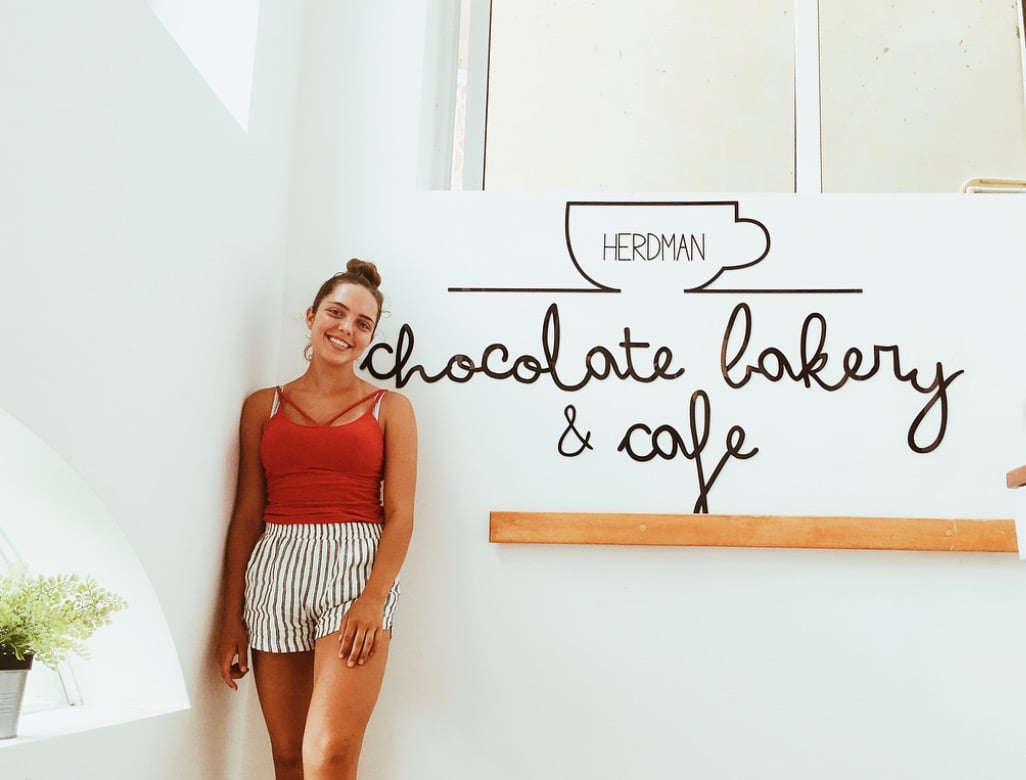 Treats To Get At The Market
Also big fans of the little snacks and drinks you can get at the markets around the Dominican Republic. We have a few of our favorite things to try below, but seriously, there are tons of little chips, cookies, crackers, ice creams, etc for you to test out yourself. Our volunteers get their favorite treats at a grocery store called La Sirena and a smaller spot called Jenny's Market, but you can also stop at your closest Colmados.
First: All About Colmados
These are little "corner shops" that are all over where ILP volunteers are living (and the country as a whole). They have all kinds of things like bread, chips, drinks, water, and even toilet paper! You can go here for almost all your snack and beverage needs and most of our favorites can be found at your local Colmados.
Cajuiles
These are SO yummy and a MUST try! It's essentially cashew fruit. One Cashew nut grows from each fruit which is why they're so expensive, but the fruit is great! You might be able to find vendors selling it on the street, but if not it's also frequently found at the store.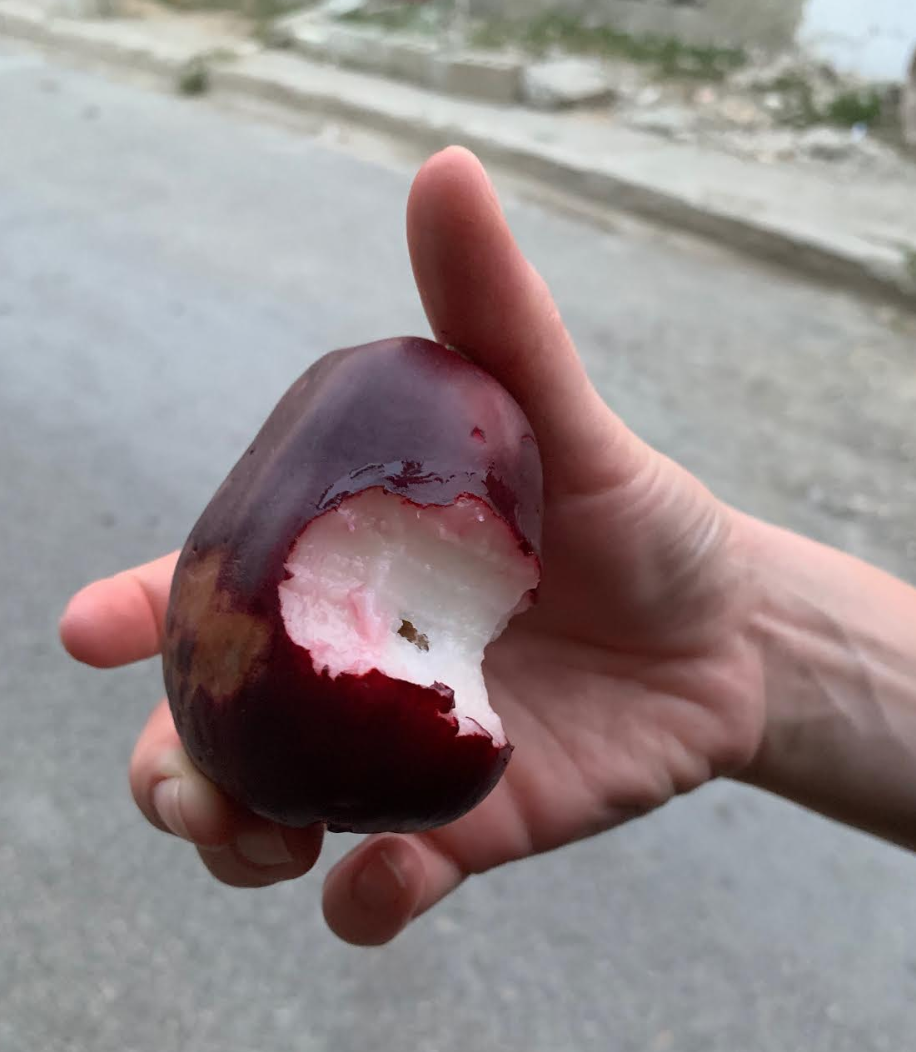 Limoncillos
These taste like sour candy ... but it's a fruit! SO GOOD. These yummy green fruits have a texture that might be a little new for you, it's chewy and almost gooey-like (a bit like passion fruit's texture). You definitely must try while you're in the Dominican because it's one of our favs. You can get a bushel of them for about .50 cents to $1 USD, so a super affordable snack!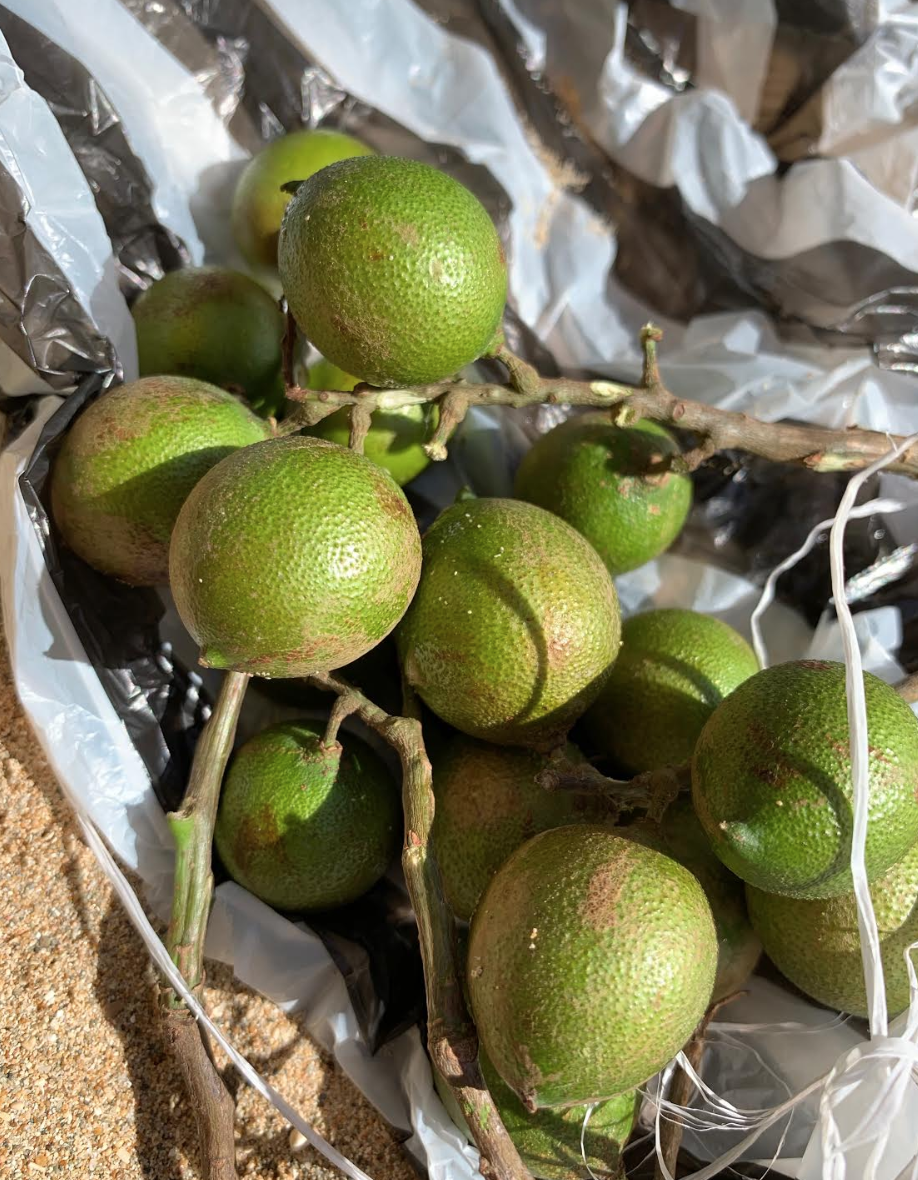 Hojuelitas
"We LOVE these chips that are lime or cheese called "hojuelitas" they are SO bomb". Grab these goodies at the colmados across the street from where you'll be living and you're set.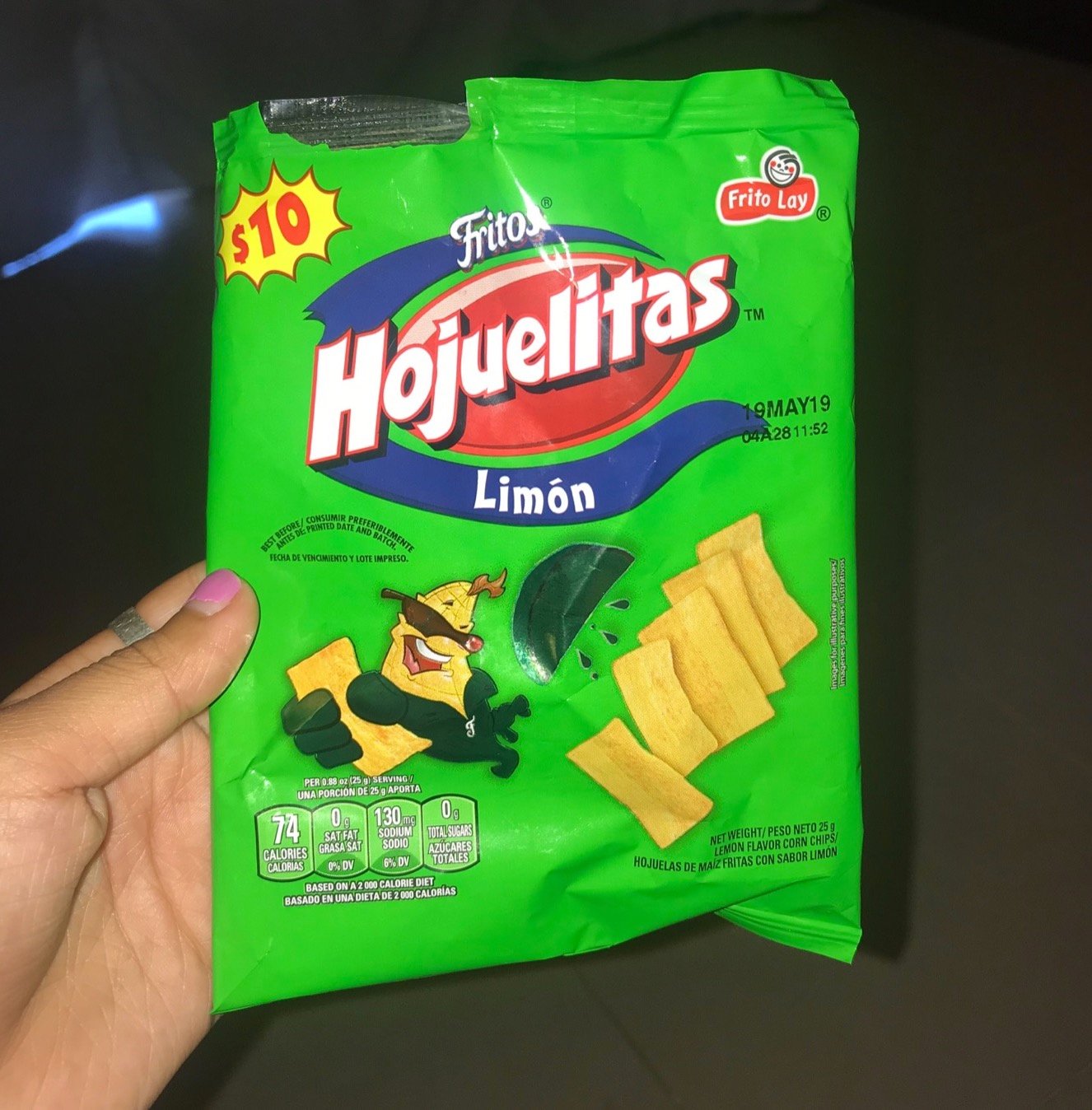 Besitos Lollipops
From one ILP DR group: "We also love getting these lollipops that are very weird but soooo good. They are called besitos and it's a lollipop that literally turns your lips red to get puckered up for a kiss! How bizarre is that?? You can also get those in the colmados"
A Couple Of Cookies
Another favorite snack are cookies and we love the sandwich kind, with a crunchy biscuit and a creamy frosting in the middle. ILP volunteers have two favorite kinds, one is the "gullón" brand, and the other is the Emperador brand.
Emperador sandwich cookies are also popular: they come in a few different flavors, but volunteers think chocolate is the best option (but feel free to test out vanilla, pecan, or the lemon/lime ones). The chocolate cookies come in a red box with about 6 cookies and are delicious. Find them at the local colmados, or at somewhere like Jenny's or La Sirena.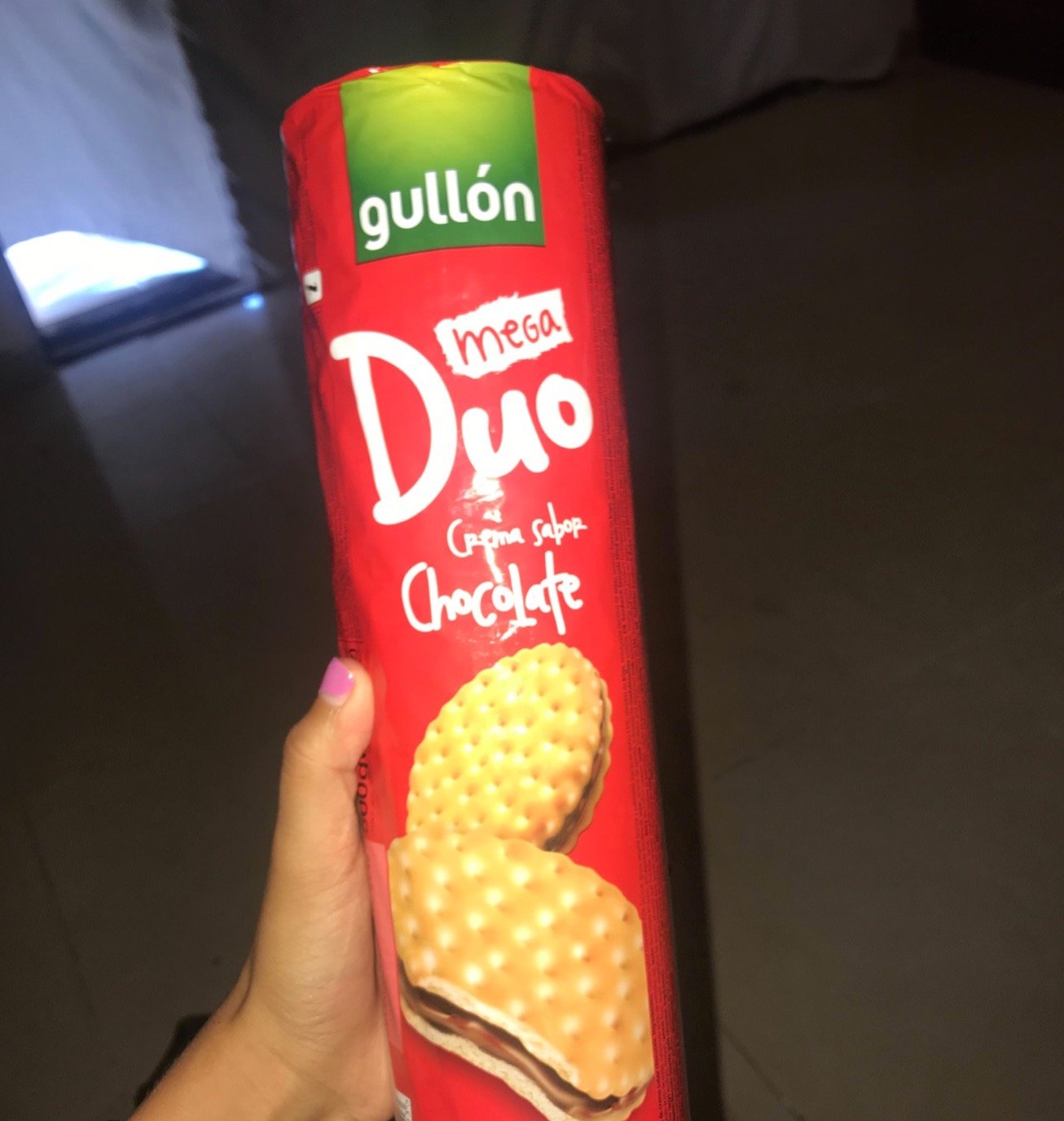 Choco Rica
"This is the chocolate milk that I fell in love with". Hard to argue with that, right? Choco Rica isn't overly sweet but it is delicious: you can find it at most markets and Colmados. Pro tip: You can get hot bread from the bakery (instead of the colmados) for about 50 pesos, and warm bread with Choco Rica is amazing.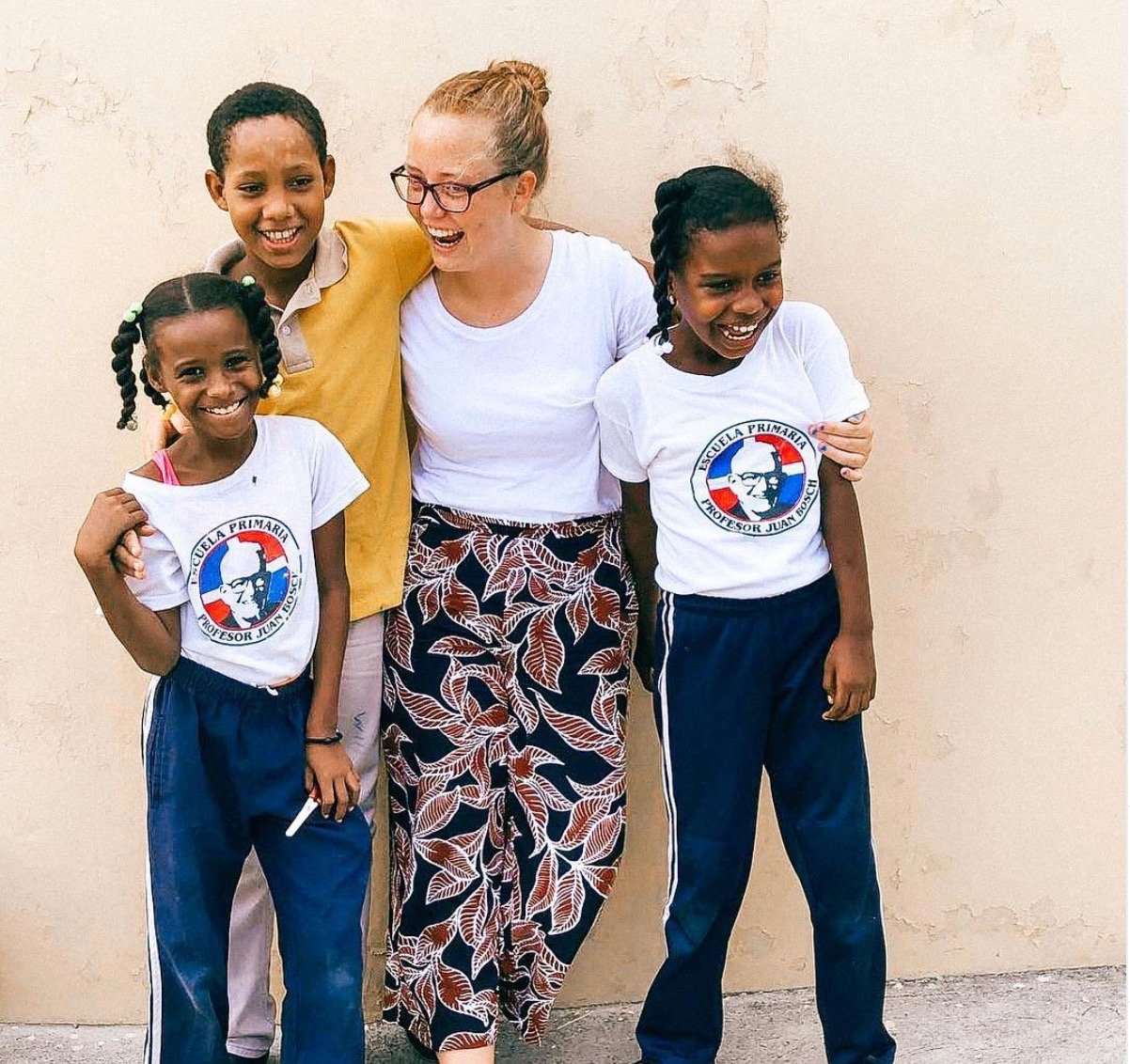 Food like this and the cutest kids around?
Come volunteer in the Dominican Republic! ILP volunteers get to live in the DR, right next to the beach and spend time making a difference by teaching English to a class of cuties ... plus a few months to try all of your favorite Dominican foods.