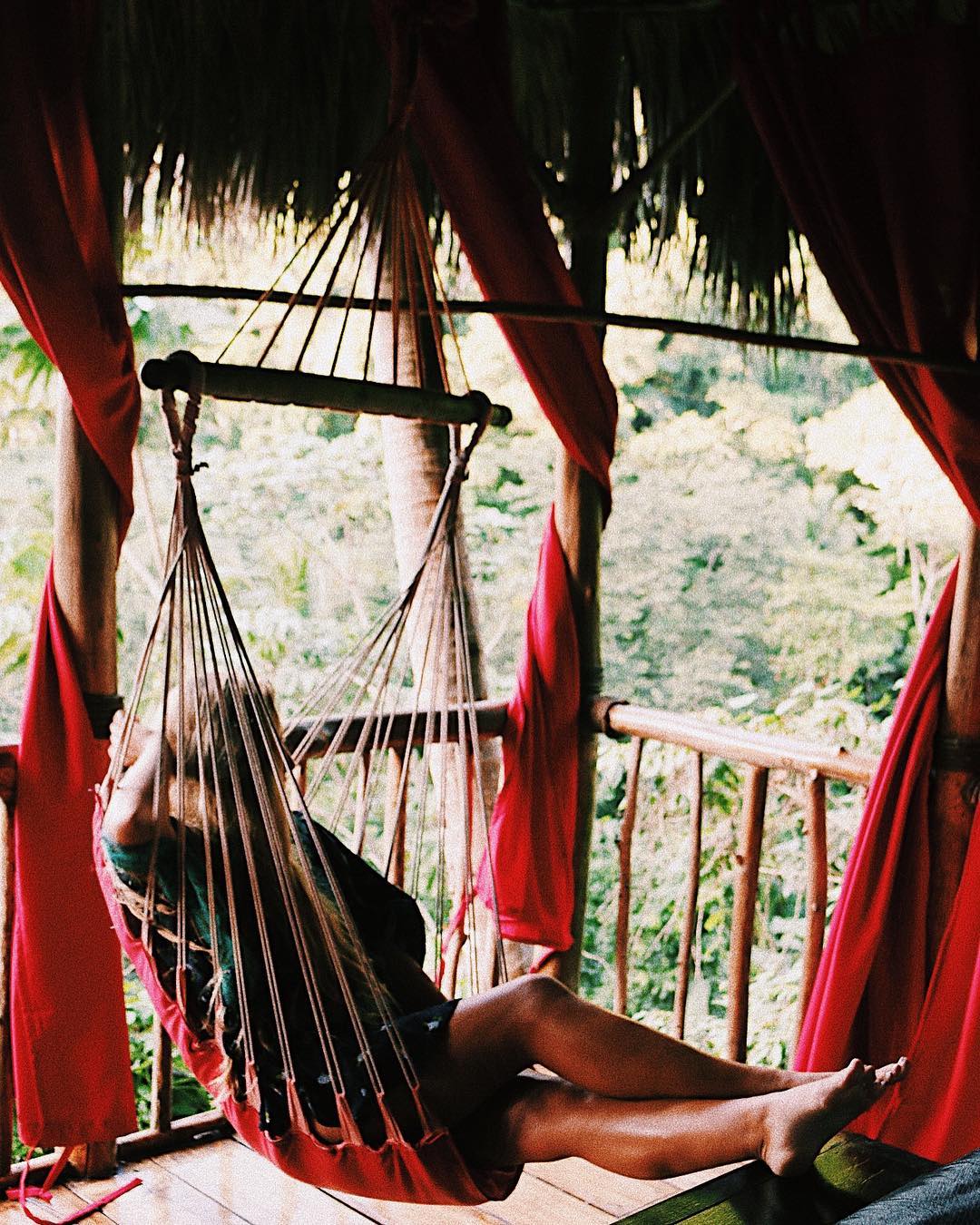 As if taking off to live in Haiti or the Dominican Republic for a few months wasn't dreamy enough there are also some incredible vacation spots that you will need to check out — including Samana.
Both Haiti and the Dominican Republic are part of ILP's Humanitarian Programs (you can get a little more info on what that means right here), but basically, you'll be volunteering your time to help underprivileged kiddos learn English. In Haiti, you'll spend even more time with your kids because you'll be teaching, living and volunteering in an orphanage.
The two programs in the Caribbean have their differences but one thing that is the same is the chance to go on vacation to some amazing places.


Have a couple questions about what ILP program (or country) is right for you? Get all your questions answered by talking to an ILP representative.
There are so, so, so, so many amazing places you lucky Caribbean volunteers get to check out (our Dominican Republic Destination Guide is full of 'em) but one spot we can't get enough of is this Tree House Village in Samana, DR.
Wait, An Actual Treehouse?
Yep! The Dominican Treehouse Village is what dreams are made of. Nestled deep in the Dominican jungle in Samana, imagine spending your mornings eating breakfast overlooking the lush tree tops, swinging in hammocks and then climbing down ladders to go spend your afternoon at the beach.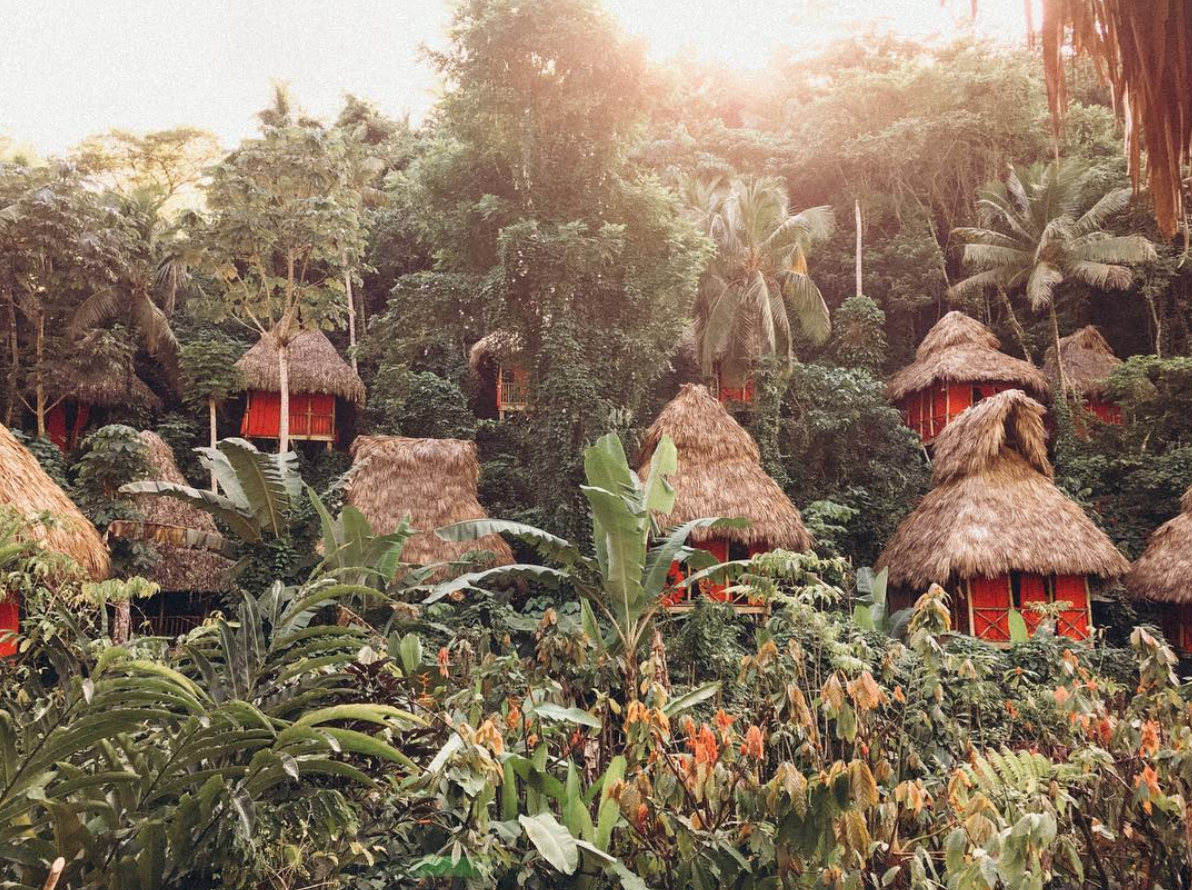 What's So Great About It?
Besides everything you just read, this place is just magical. There are multiple cabins that are connect by rope bridges, there are garden paths to explore, the green trees of the untouched jungle around you, a pool to splash in and fireplace on the grounds, a yoga studio to relax in and a bunch of other lovely ways to spend your time. Just look at the pictures, it's beautiful. Oh, and there is a cutie treehouse dog named Mocha, which is definitely an added bonus.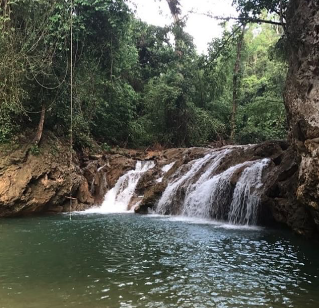 What Is There To Do?
Lots, and lots and lots. The cost of your stay includes bike rentals so you can ride down to the nearby beach (go for snorkeling, tanning and paddle boarding) there's also a waterfall that is close by (complete with a rope swing) or you can take to wandering the grounds of the treehouse village. There is also a rad zip lining course you can tackle for about $55 and a bunch of other activities. 


If you bring your ISIC card, you can get a discount, so be sure to pack that up.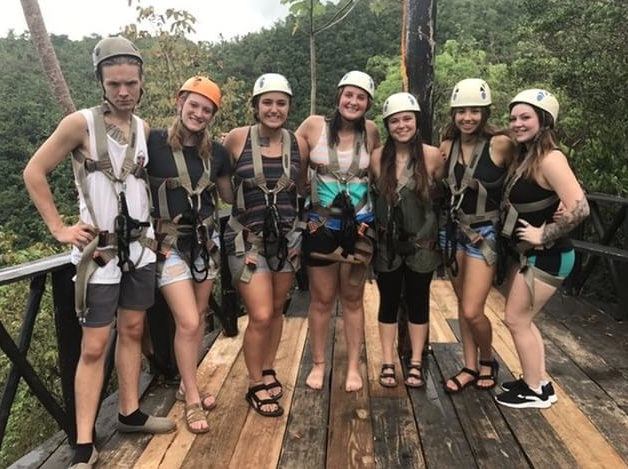 What's The Cost Like?
Here's the catch — this place is a bit pricey. You've got to stay for at least two nights, which should cost around $560 — BUT you can split that with someone in your ILP group, because each room can sleep two people.
So it would be $280 for two nights, and the whole thing in all-inclusive — you get a rad atmosphere, breakfast, lunch and dinner, free bikes for the beach and the chance to say you hung out in a Caribbean treehouse for a couple days on your last vacation.
The owner is from Idaho and is pretty familiar with ILP; if you call ahead and say you're visiting as a part of a humanitarian trip, you have get permission to have 4 adults stay in the family cabin which makes the price more affordable.
Here's what Emily said (who's the current head teacher in Haiti): "I would 100% recommend it! It's hands down my favorite place I've even stayed. I just think it was super great because everyone that works there is so amazing and personable and we were only there two nights but were so sad to leave them and made good friends!"
Details on Booking:
Get more pictures of this place, information about booking and other details to help plan your vacation here: Dominican Treehouse Village. You can also find them on Instagram.
Most volunteers end up listing this as a major highlight of their semester.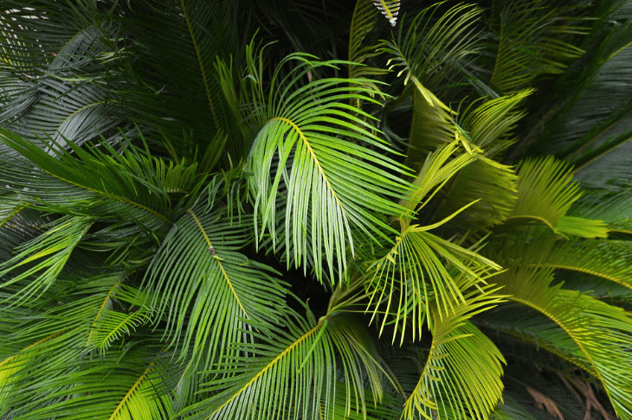 It's more on the expensive side, but not every vacation is going to be like this. Things in the Caribbean are relatively inexpensive, so it's not like you are going to be spending this kind of money on every vacation (unless you're staying at the really ritzy hotels — which you can totally do, but it won't save you any cash). Part of the cost is for the experience and it's a really cool experience. 


Thinking (even just a little) about volunteering in the Caribbean? Come check out our programs there!