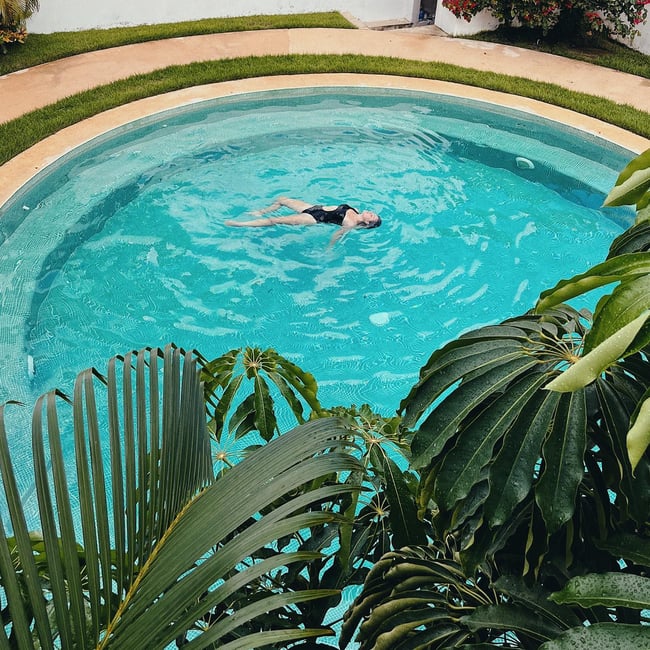 We're listing must-haves for any rental, things to avoid, and stories to help make sure you don't put yourself in a sticky situation. Get the essential tip list here!
Once you pick where you want to vacation, it's time to figure out where to stay. When I travel internationally, it's always a bit of a toss-up between a hostel and an Airbnb. Tons of things come into play, like price, location, experience, vibe, and amenities. And in some cases, Airbnb totally takes the cake!


---
READ NEXT: What's the difference between a hostel & an Airbnb?
---

However, I have heard so many horror stories about friends booking Airbnbs that look great, then didn't even exist once they showed up, or that they just saw the initial price, then got slapped with a $150 cleaning fee
per day
for their stay. Ouch.

But I've also had incredible Airbnb experiences ... like a charming apartment just a few steps from one of the best museums in Europe, a beachside bungalow that practically had its own private beach in Nicaragua, and other experiences that really made the vacation.
It all just depends on a few essential tips that can help you pick the perfect Airbnb for your vacation. Hopefully, they help!
Things I Always Look For When Booking
Read Reviews (And Check The Date)
If you just take one piece of advice from this post, have it be this: read the reviews. Someone can only leave a review after a verified stay, so you know you're hearing from actual people who actually stayed there. I will look for pros and cons, and consider the opinions. Some reviews can raise red flags (like an uncommunicative host, things in the house not working, etc.), which make it easy to choose somewhere else to stay.
I also look at the date of the reviews. A stay may have some good reviews, but if all the reviews are from 2-3 years ago, I don't really trust my stay would be similar. I'd rather stay somewhere that had lots of happy groups recently (the past few weeks).
Typically, places with lots of (recent) reviews that are overall positive will be a good place to stay in my experience. I've heard scary stories of people who have reserved a place with no reviews, only to show up and find the address didn't exist. That's not going to happen with a location that has had lots of positive views in the past month or so.
Check The Location
This is big for me. Not only do I want to make sure that the place is a good fit (enough bedrooms, has the perks I'm looking for — more on that later, etc), but where your Airbnb is can have a huge impact on your trip. One time, a friend of mine booked a place last minute. I didn't double-check things, and we ended up staying 90 minutes away from all of the day's activities. That meant spending three hours every day just traveling from our Airbnb to what we were doing that day. It was a huge waste of time and money.
I've also heard of friends who opted for a cheaper Airbnb, but ended up spending $30 on an Uber to get to any sort of restaurant or bus station. Not great planning!
When weighing my options, I always look for stays that are close to things that are important to me: that may be the beach, public transportation, places to eat, and in a good part of town (more on that later). I'd pay a little more to be more central rather than wasting time or spending money traveling to and from your Airbnb that's farther away.
Double Checking Price
Price is obviously a contender when picking a place to stay. But Airbnb can be kinda sneaky sometimes. I've seen really affordable stays that have a very expensive cleaning fee. Suddenly, things aren't so affordable with a $250 cleaning fee!
I've also read the fine print on a couple of listings only to learn that WiFi is an extra charge, electricity is more expensive in the evening hours, etc. That doesn't have to be a deal breaker, but it's good to know going in.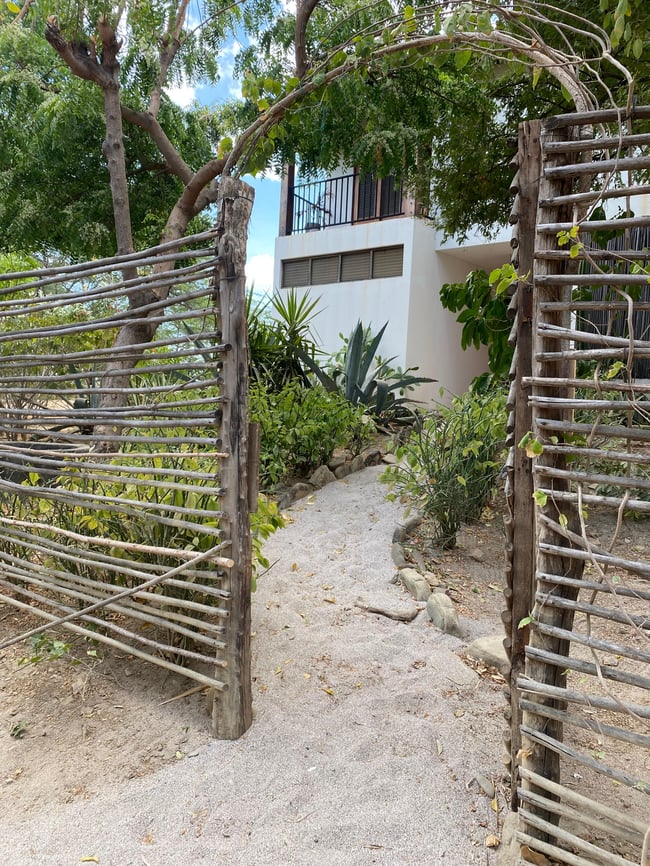 A Few Red Flags To Look Out For
Private Room Or Not?
Again, a couple of stories from friends of mine who thought they had the whole place booked, but actually were just getting one of the rooms. They arrived to find out the other rooms were filled with other people, and the doors didn't lock. ILP volunteers on their semester will need to book the entire Airbnb for their party. Make sure you're not going to be sharing it with anyone outside of your ILP group.
The Check-In Process
Make sure you understand the check-in process (and make sure it works with your itinerary).
If there is a keypad to enter the space, ask your host how often that code is reset — and if they can reset the code before your stay.
If you need to meet your host for check-in, you're going to want someone with reviews that can let you know they're punctual and communicative ... you don't want to arrive just to have no one show up!
Unlike a hostel or hotel, it's unlikely your Airbnb can hold your bags or let you use the restroom if you arrive before the check-in window. All of these things are factors to consider when picking a place to stay.
Not Paying On The App
There isn't any reason why your host should ask for you to send payments outside of the Airbnb app. I love this security feature: my payment and messaging is all done through the app, so there's no risk of someone getting my phone number or other personal info. It's a huge red flag if a host is asking for payment info outside of the app.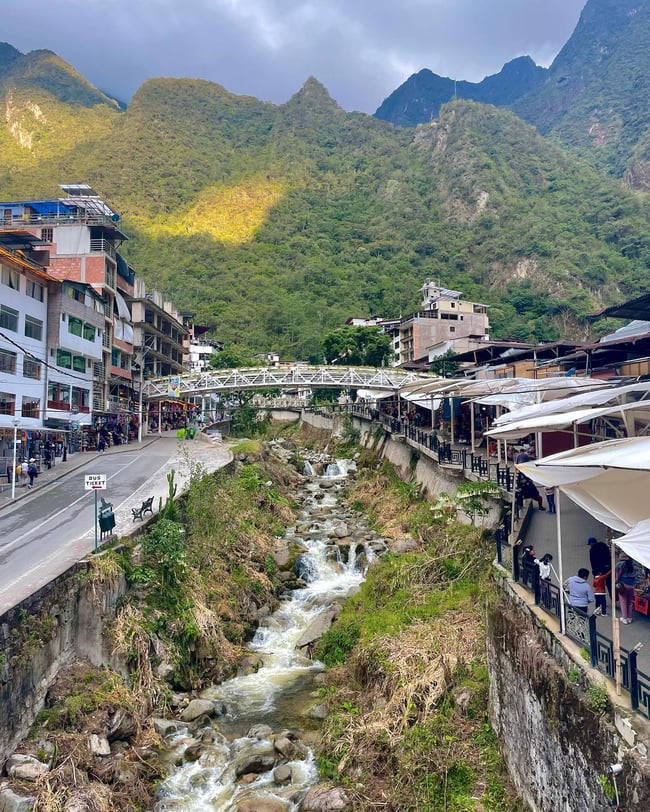 + A Few Reminders
Focus On Security
Remember, security is up to you when you're traveling ... especially at an Airbnb. When you leave your Airbnb for the day, close the windows and make sure the door is locked. Unlike a hotel or hostel, there isn't anyone else staying there to lock the main gate or stop someone at a front desk.
Check The Location
I know we talked earlier about this, but I wanted to add one more caveat about the location: make sure it's in a good part of town. It may be close to restaurants, the metro, and all of that, but is found a few minutes down an unlit dirt road. When I can, I'll hop onto Google Maps and see a 360° just to get a good feel for what the immediate neighborhood is looking like.
What's All Included
These aren't dealbreakers for your stay, but I like to know what's included at my Airbnb. Some include shampoo and conditioner, so I know not to pack that. Others don't have A/C, so it's nice to know before you are planning on it.
Check safety measures, too. Make sure the doors and exterior gates lock. Make sure there is a working carbon dioxide detector (or better yet, pack your own — they have ones that plug into the wall or are battery-powered for travel). It's a good idea to do a walk-through of the space when you first arrive and let your host know if you have any questions or concerns.
It's Not Worth Your Safety
Saving a few dollars at an Airbnb that doesn't have any reviews, isn't located in a safe part of town, or has another red flag isn't worth your safety.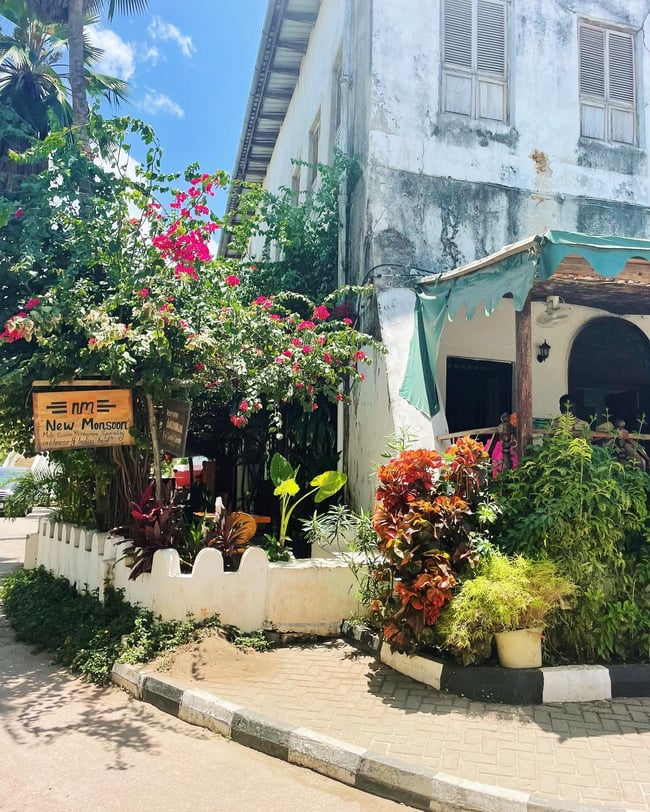 We are here to help
Hi, we're ILP — we've been sending volunteers to help abroad for a few decades now, and have always focused on safety. With volunteers traveling around the globe, we're focused on quite a few things to help make your semester as safe as it is fun. Come check out if traveling abroad with a group of fellow volunteers for a whole semester is what you're looking for!