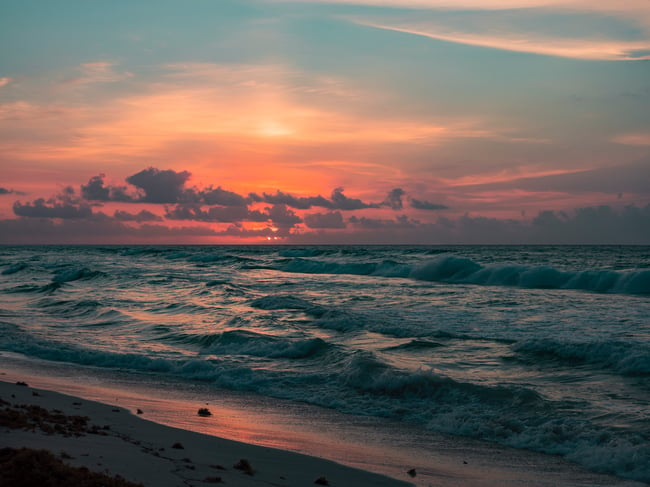 No doubt you've heard of Cancun (who hasn't), but we actually have a nearby spot we love even more: Playa del Carmen. Here's everything you need to know to make this one of the best weekend trips ever!
Located just an hour south of Cancun, you'll notice that the vibe in Playa is a bit different, even though it is also quite touristy. The cultural roots are deep, the outdoor adventures are countless, and the food is unforgettable. Can you think of a better combination? If you're living in Mexico for 3-4 months as a volunteer with International Language Programs, then Playa del Carmen needs to be a part of your semester plans.


---
Thinking a semester in Mexico is perfect for you?
All About Mexico
---
To be honest, there are so many places in Mexico that have a spot on our must-see list, like Guanajuato, Isla Mujeres, Guadalajara, Puerto Vallarta, San Miguel de Allende, Puerto Escondido, Cancun, and many others! If you're volunteering in Mexico, then you really do need to spend every weekend in a different city. Keep reading to find out why Playa del Carmen makes the cut.
Everything You Need To Know About Vacationing In Playa del Carmen
What To Do
Where To Eat
Where To Stay
How To Get There
How To Get Around Playa del Carmen
Nearby Adventures
What To Do
There are way more fun things to do in Playa del Carmen than we can even list here, like snorkeling and parasailing, so keep an eye out while you're there to see what fun adventure activities you can experience! When you arrive, you'll see plenty of tours and signs for activities that you can jump on.
Parque Los Fundadores
This is probably one of the first places you'll see in Playa if you come by bus. One of the most notable things at this park is the bronze Portal Maya Statue, which was placed there in 2011 to celebrate the Mayan calendar. The top of the arch is about 52 ft. high, and this spot is the perfect place to watch a sunset. There are also many fruit stands spread throughout the park, where locals will sell you a cup of fresh fruit for about 20 pesos.
Ever heard of the Voladores de Papantla? It is absolutely worth spending some time watching these performers fly and twist around a 98 ft. tall pole, attached only by rope. One of the men even stays on the top of the pole to dance while playing a small flute and drum as the others fly below him. Heads up, you will be expected to contribute a small donation at the conclusion of their performance.
Address: Av. Benito Juárez, Centro, 77710 Playa del Carmen, Q.R., Mexico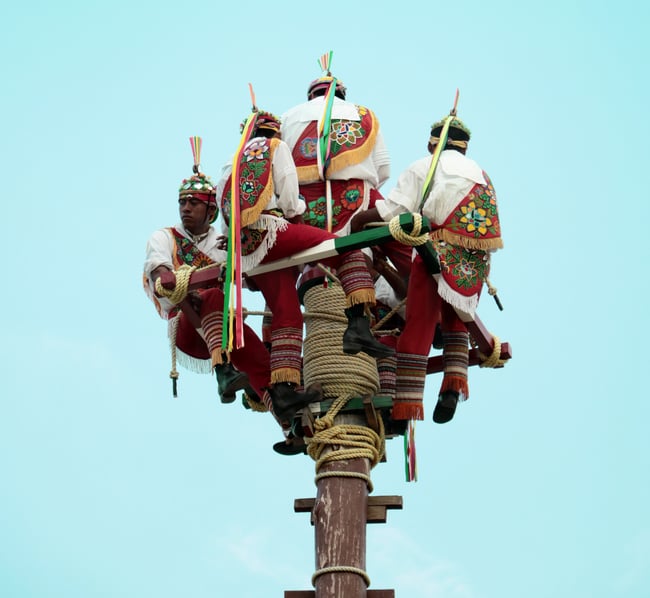 La Quinta (5th Avenue)
Near the parque is THE shopping street in Play del Carmen. While it can be pretty calm and peaceful in the morning, by sunset there are usually street performers and tons of tourists, making for a really fun atmosphere. Visit it at different times of day to get the full experience! The best places for tourists are found everywhere between Calle 3 Sur (south 3rd Street) and 40th Street, which adds up to 22 blocks of dining and shopping!
Address: Calle Quinta Avenida
Xcaret
This gigantic park is a bit like Disneyland, but Yucatan-style, that focuses a lot more on animals and outdoor adventures! You really need one full day to enjoy every activity and exhibit this park has to offer. A one-day pass is about $98, but that covers so many awesome things like the underground river tours, Butterfly Pavilion, Coral Reef Aquarium, and the very popular evening spectacular performance that tells the story of the Mayan people.
Check out their site to purchase your ticket and learn about everything it includes. Heads up, you get 15% off if you purchase your ticket 21 days in advance! The ticket doesn't include food or transportation. You'll have to get a taxi to take you the six miles from Playa to Xcaret, but the fare should only be about $15.
Hours: Every day from 8:30 am to 10 pm
Address: Carretera Chetúmal-Puerto Juárez Kilómetro 282, Solidaridad, 77710 Playa del Carmen, Q.R., Mexico
Make sure you also check out the other popular parks, like Xel-Ha (for more ocean adventures) and Xplore (for more zip lining and cave swimming). Day-passes for these parks are different prices and include buffet meals and snacks!

3D Museum of Wonders
Is the weather forecast looking a bit rainy? No worries! This museum is so fun and totally memorable because these illusions give you the chance to jump in and become part of many famous pieces of art! Just check out all of these pictures to see what to expect. Tickets are $30 for adults, and you can plan on spending 1-2 hours walking through these galleries.
Book your tickets here
Hours: Every day from 9 am to 10 pm
Address: 10 Avenida Nte., Centro, 77710 Playa del Carmen, Q.R., Mexico
Cenotes
Not quite sure what these beauties are? Picture a limestone sinkhole that's filled with bright blue water, sometimes completely surrounded by a thick green jungle. There are a few different kinds, some are partially exposed, and feel kind of like a cave you can swim to from the river that flows into it. Others are completely underground (like a flooded cave), but my favorites are the open cenotes. These guys are like round swimming holes punched out right from the lush jungle (and are mad pretty).
And the best news? You can find quite a few in or around Playa Del Carmen, like Cenote Azule or Cenote Dos Ojos. We have way more info about these cenotes and more here.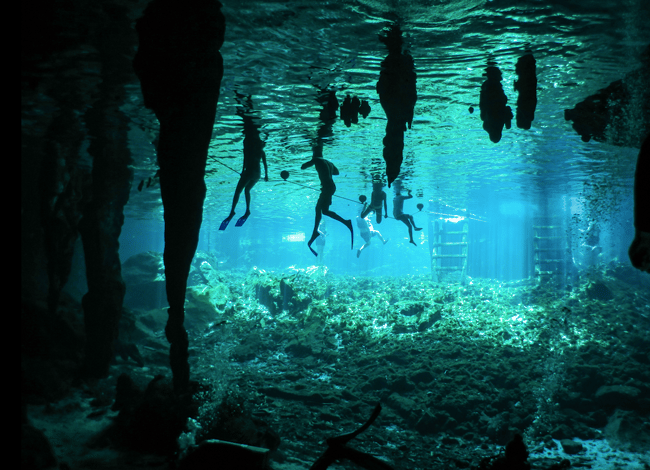 Beaches
You'll see plenty of beautiful beaches as you walk around the town, and if you don't mind the crowds that always come with beaches that are so conveniently located, then lay out your towel and enjoy a day in the sand and waves. But if you are looking for more secluded spots, then we have a few recommendations for you.
Punta Esmerelda (actually a fresh-water swimming hole right by the ocean), Playa Paamul, and Xpu-Ha are all wonderful options that are a bit more off the beaten tourist path. All of these will have to be reached by taxi, but we hear it's worth it!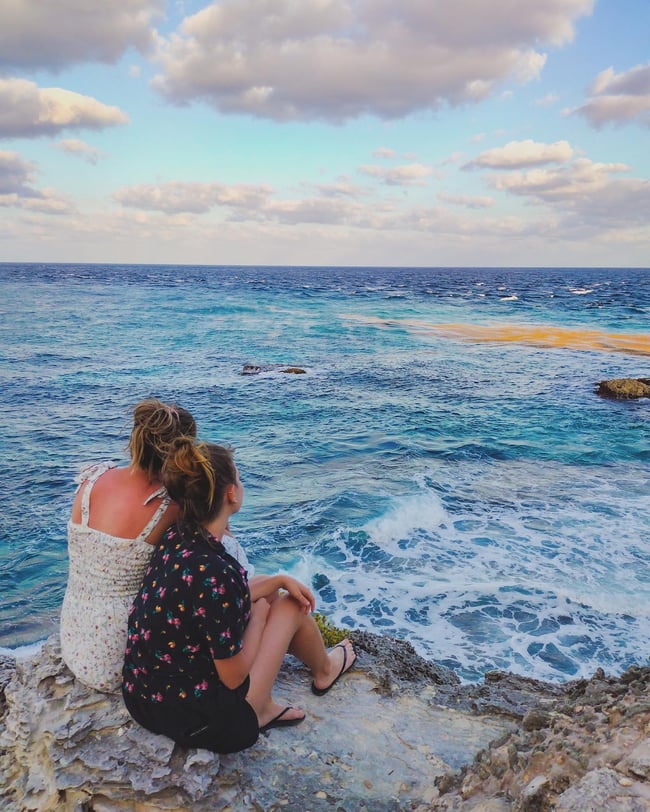 Where To Eat
Los Aguachiles
If you're into fresh seafood, this is definitely the place to go. The favorite dishes of the loyal customers are tostadas and seafood tacos, and everyone raves about the variety of flavors. A meal here will cost you anywhere from $2-$5.
Hours: Daily from 12:30 pm to 9 pm
Address: Calica, Gonzalo Guerrero, 77710 Playa del Carmen, Quintana Roo, Mexico
Dona Mary
Ready for the authentic experience of real Mexican cuisine? This corner restaurant is one of the cute local places that doesn't change with time. Plastic chairs. No English menu. No silverware. Just you and some dang good food. The empanadas, tostadas, and tamales are all very recommended!
Hours: Tuesday-Sunday from 6 pm to 1 am. Closed Mondays.
Address: Calica, Gonzalo Guerrero, 77710 Playa del Carmen, Quintana Roo, Mexico
Nativos
This is the best place for breakfast (hotcakes anyone?), and it's also great for anyone who prefers vegetarian or vegan dishes. They even have a natural juice and smoothie bar! 10/10 recommend!
Hours: Daily from 7:30 am to 12 am
Address: Lt 2, 30 Avenida Nte. Mz 26, Gonzalo Guerrero, 77710 Playa del Carmen, Q.R., Mexico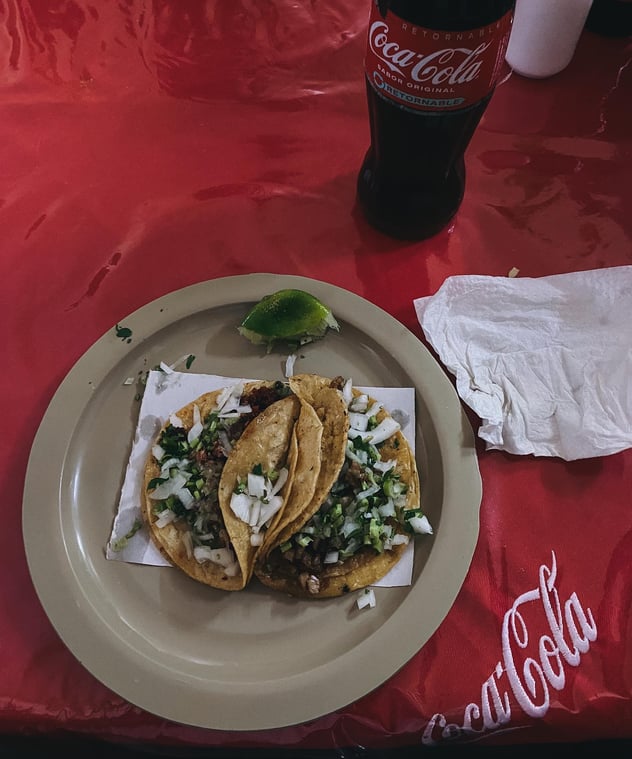 Where To Stay
Hostel MX — If you want to stay on 5th Avenue and right in the middle of everything, then this is the place for you! The rooms are very clean and nice, and if you're traveling in a group of 4 then you can even get a room just for your group, and it will cost you $90 total per night. If you decide to stay in the bigger dorm rooms, then you'll only pay about $15 per person. Breakfast is included, and Hostel MX is only 2 blocks from the beach. Book your stay here!
Hostels on the Road — This cozy place only has 3 rooms, but you can book a bed here for about $12. Wifi and breakfast are both included, plus it's air-conditioned and in a great location! It has very good reviews, and sounds like the staff are nice and helpful! Book your stay here!
Boho Beach Hostel — Snag plenty of ocean views from the patio at this hostel. It's one that past volunteers have stayed at, with some great reviews. Book it here.
Maui Hostel — Find it just a block away from the beach (plus, pretty close to the shopping mall). Snag a gorgeous view from the rooftop pool during your stay. Book it here.
Airbnbs
Although these are usually a bit away from the center of town, you may be able to find the perfect spot for your group. Like this one that is great for 4 guests and even gives you access to the infinity pool at the top of the building, all for $47 per night! Or this one that is great for 5 guests, also has a rooftop pool, and only costs $65 a night. Okay, actually those two apartments look like they are in the same building, but you get the point. Do some looking around and find your dream place.
How To Get There
Most visitors have found that the easiest way to get to Playa del Carmen is via the Cancun International Airport, which is about 45 minutes north. This is perfect if you are already spending a few vacation days in Cancun and want to head down to Playa for a few more.
To get from Cancun to Playa, the best way is to jump on an airport shuttle that will take you straight to one of Playa's bus stations. These shuttles run every 20 minutes from 8:15 am to 11:45 pm, and only cost $12 each way. Buy your tickets here! But just a heads up, they do need to be purchased at least 4 hours in advance, and cannot be purchased more than 15 days in advance.
Once you arrive at the bus station in Playa del Carmen, you can easily take a taxi to wherever you are staying.
How To Get Around Playa del Carmen
It is actually very easy to get around everywhere in Playa del Carmen on foot, since most of our favorite things to do are right by the beach. But make sure you have comfortable walking shoes with you!
Since there is no bus service for getting around the town, if one of your destinations is a bit out of the way, your best option is to grab a taxi. If you're staying within the main parts of town, then the fare is supposed to be fixed at 25 pesos (about $2). Obviously it will be more the farther out you go, but make sure your taxi driver confirms the rate before you get in his car.
Nearby Adventures
As we mentioned, there are so many amazing places in Mexico to visit, but here are a couple that you can easily find tours to from Playa del Carmen! Talk to your hostel, or book them online beforehand.
Tulum Cenote
We're a big fan of beaches, but cenotes (fresh-water, underground pools) are even cooler. Tulum, which is just an hour away, is the land of ancient ruins, white-sand beaches, and of course, cenotes. Here is our complete guide for all the best things to do in Tulum!
Valladolid
Lots of things to do in Valladolid are free — like exploring the charming city square. You'll see lots of colonial style buildings that look like a page right out of a history book. There are also a handful of cenotes ready for you to swim in ... a few are just a bike ride away. This area feels authentic, and one of the best ways to really experience a local Mexican town is to waltz around, stopping in for ice creams, eating at local eateries and practicing your Spanish with the locals. Visit Valladolid and find a corner of authentic Mexico.
Chichen Itza
One of the reasons you came to Mexico was for the amazing ruins, right?! This is a popular spot for visitors, and it was even recently named one of the New World Wonders! Here is everything you need to know about planning a day trip to this famous and very ancient complex.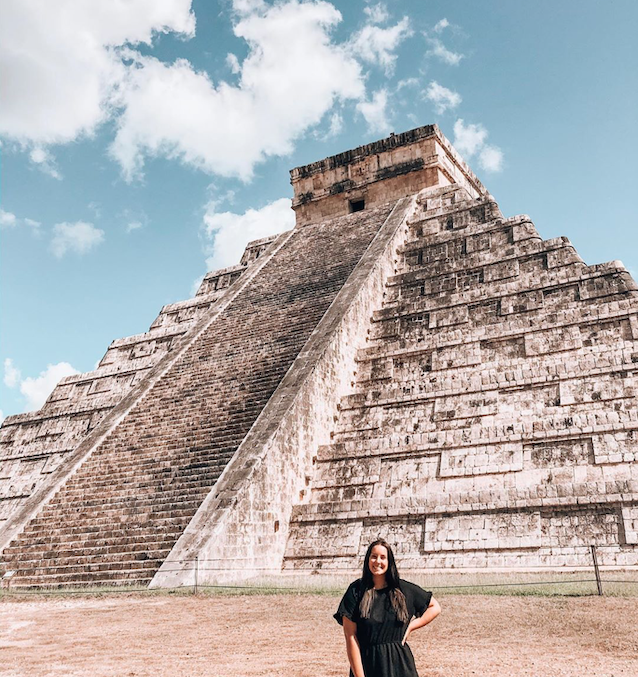 Ready to spend a semester volunteering abroad?
We know you probably have a lot of questions about what to expect.
Click the button below to learn about the basics of what it's like to volunteer with ILP!