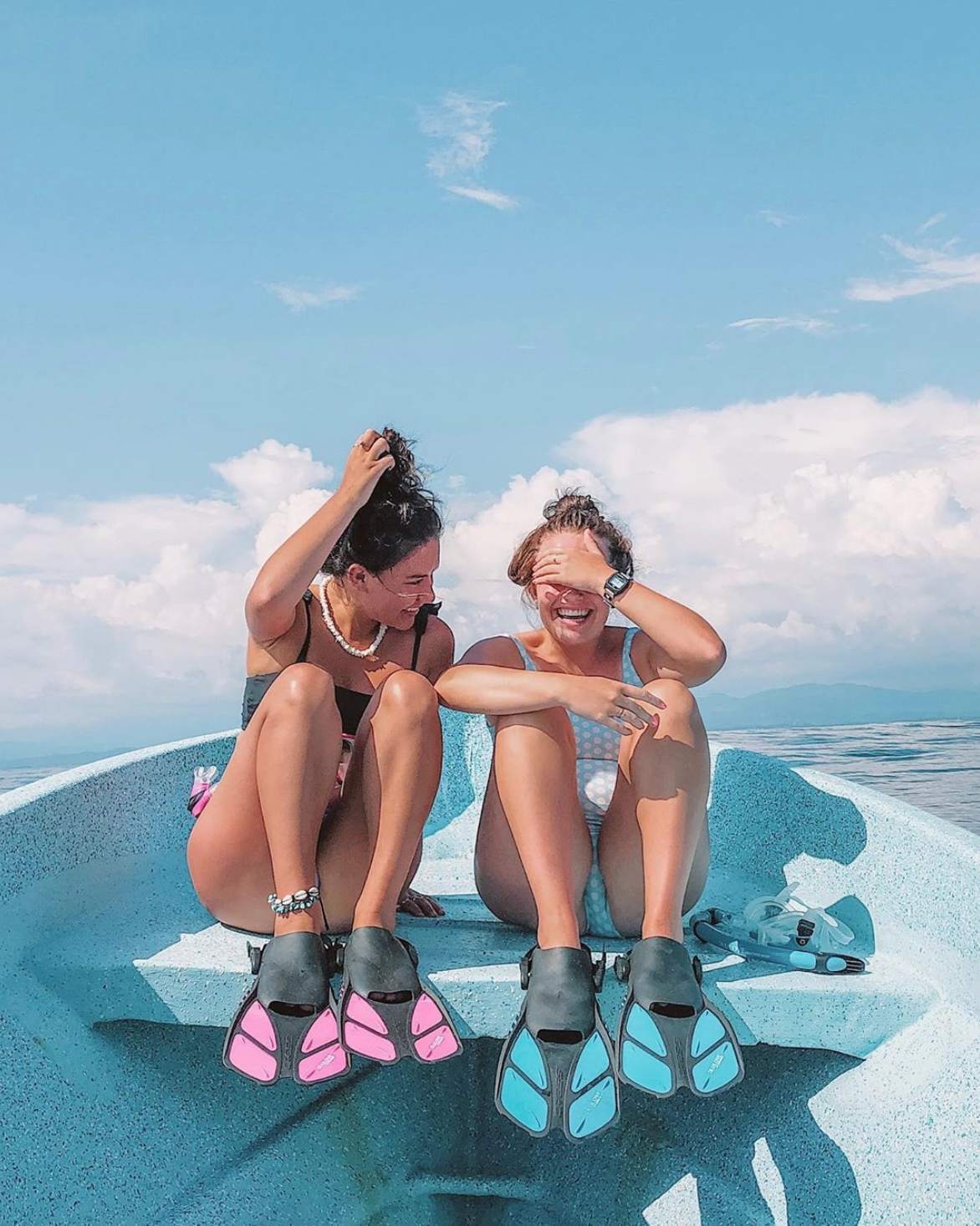 "You ever have those adventures that make you stop and think "man, I love my life" cause this trip made me do that about a 1,000,000 times" — Whitney, an ILP Mexico volunteer who is loving this vacation spot.

If you didn't know, Mexico really is a hidden gem — we're talking an entire country bursting with fantastic food, a vibrant culture, dreamy vacations spots complete with the prettiest beaches, plus jungle adventures, all for a rad price. There are so so so many cities we love (a few like Leon, Queretaro, or Grutas de Tolantongo) but we are totally smitten with Puerto Escondido.


---
Come really see what this country is all about
Volunteering in Mexico
---

Yep, you pretty much have it all in Mexico. But if we had to pick favorites, we might just choose this little beach town called Puerto Escondido. There's a reason this is a top vacation spot for anyone visiting or volunteering in Mexico! To help you plan that perfect vacation, here's your guide to this rad Mexican getaway.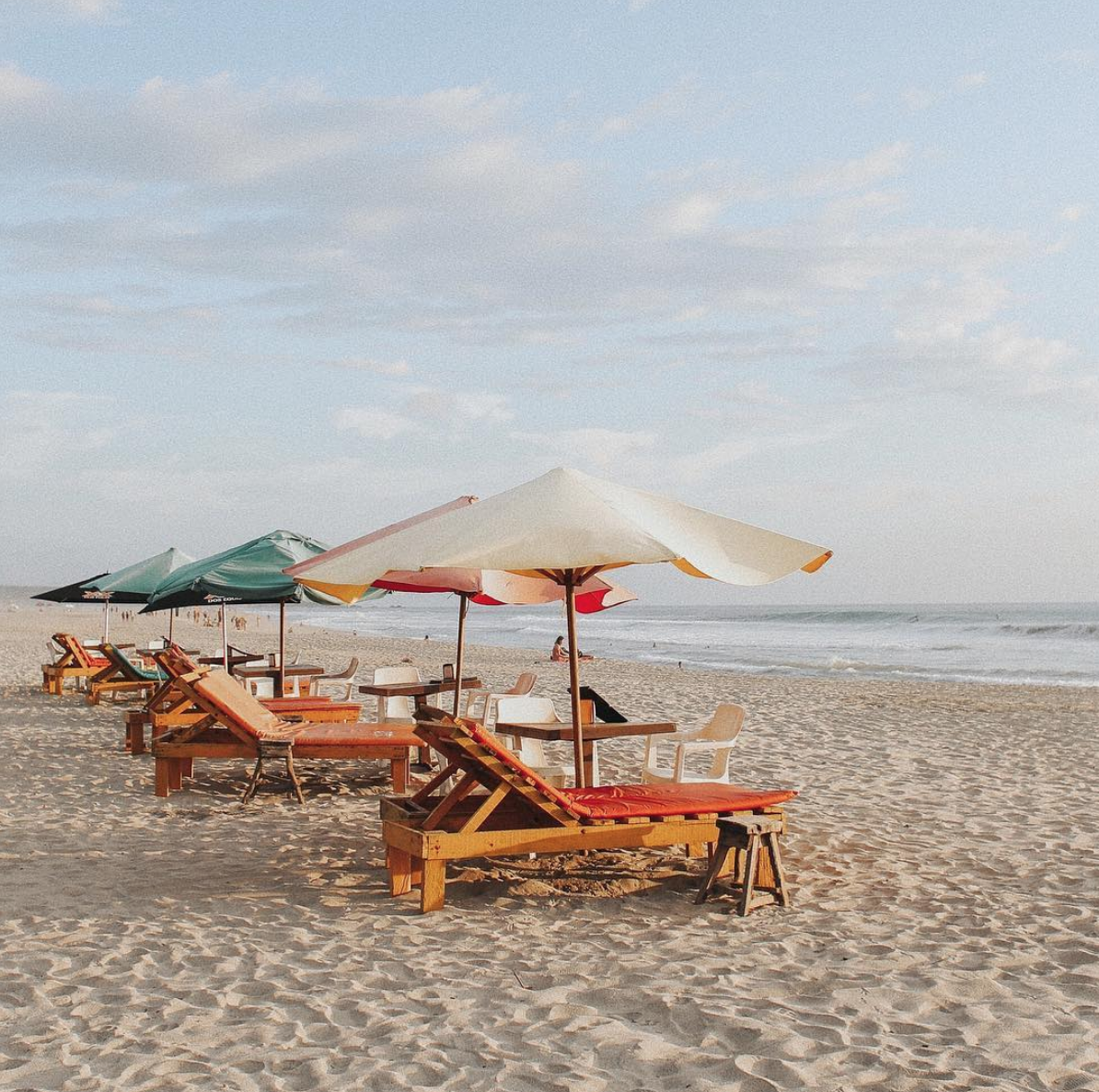 Top Things To Do
You name it, it's here. The main road and the beaches will advertise things to do (so you can plan out your days after you get there) but here are a few more details to help you out:
Surf's Up
There are some serious surfers who head to Puerto Escondido, but there are also tons of places that'll rent you a board and give you lesson for a good price (around $17 - $27 dollars for a 1 or 2 hour lesson). You'll find instructor and board rentals all along Zicatela beach and the La Punta strip. Puerto Escondido actually holds a world famous surfing competition each spring - it's what this town is known for.
You can also find paddle-board rentals if you'd rather do that.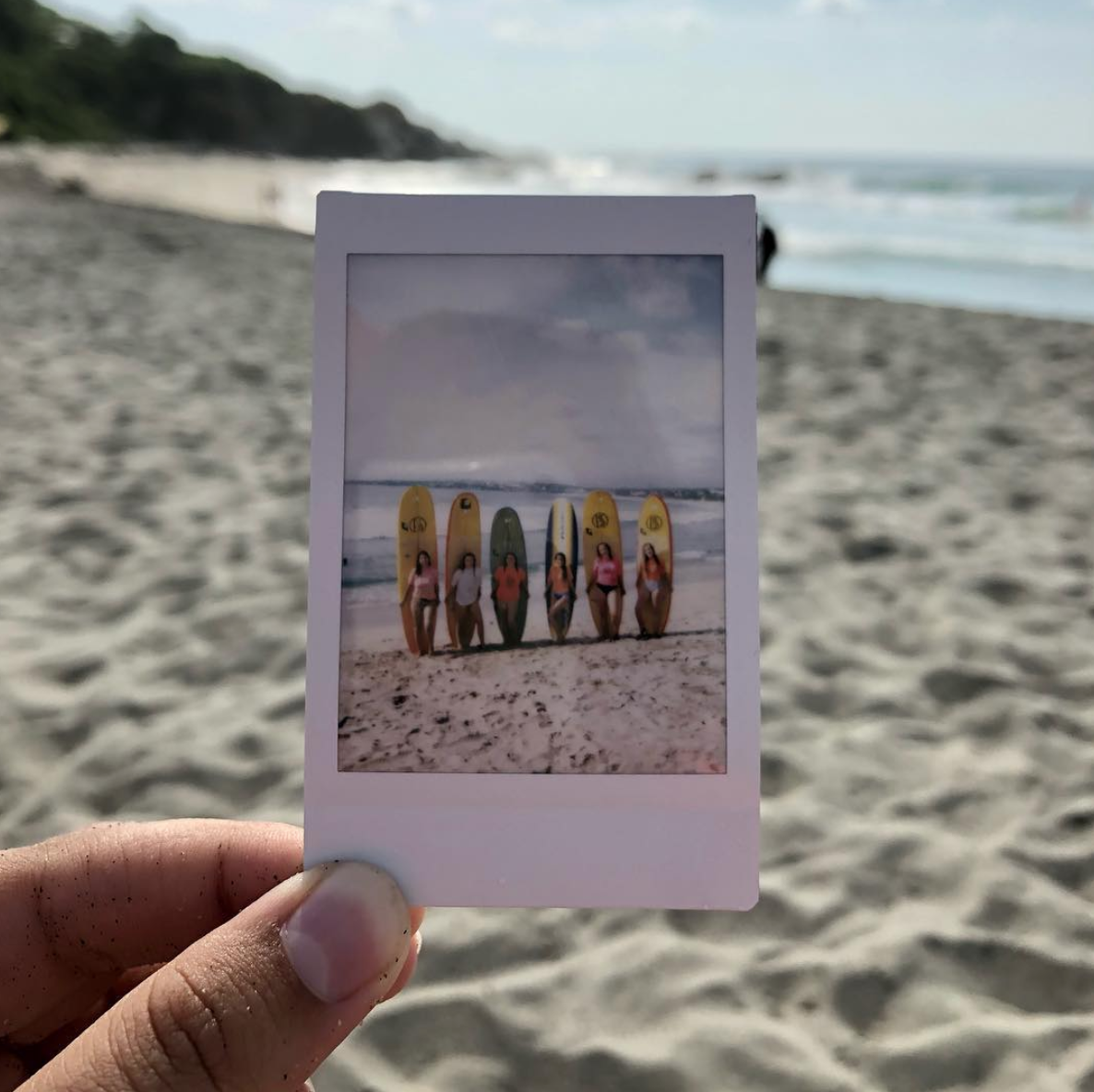 Book Some Tours
Nearly every beach you head to will have people advertising a boat trip out to spot dolphins, turtles or whales or offering to take you deep-sea fishing, or other adventures. This makes planning your trip even easier, because they've got it all set up for you. We recommend heading to Playa Zicatela (the main strip) on your first day so that you can set up some tours for the rest of your time here.
Past groups suggest bargaining to get good prices on the tours. One group mentioned that they paid 900 pesos for horse riding on the beach, and 200 pesos for renting bikes for 24 hours (just remember that the area is rather hilly, so plan on a bit of workout if you rent bikes!).
Release Baby Sea Turtles
This is one of the biggest draws to coming to Puerto Escondido — the chance to release baby sea turtles! We have all the details on where to go (there are a few spots) and prices (there are a few different tactics) and other info on that link.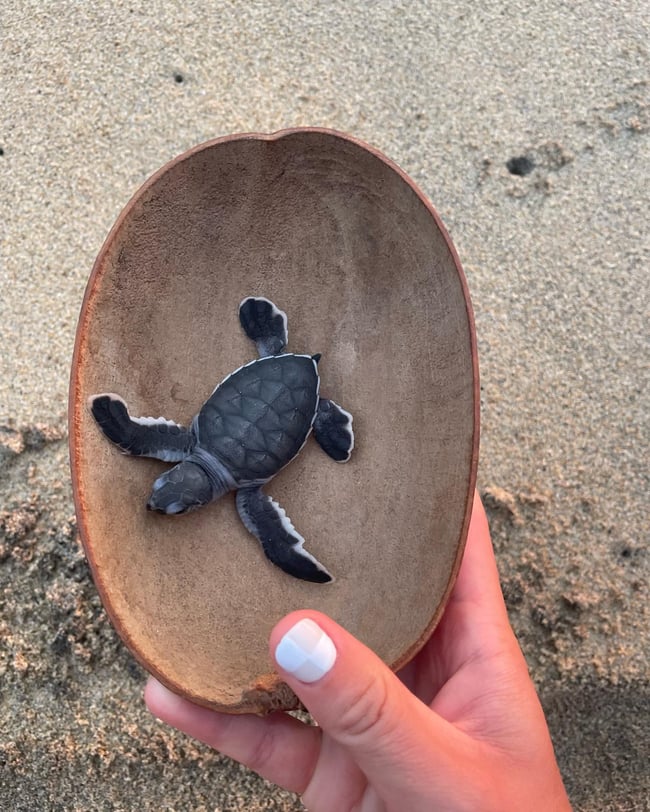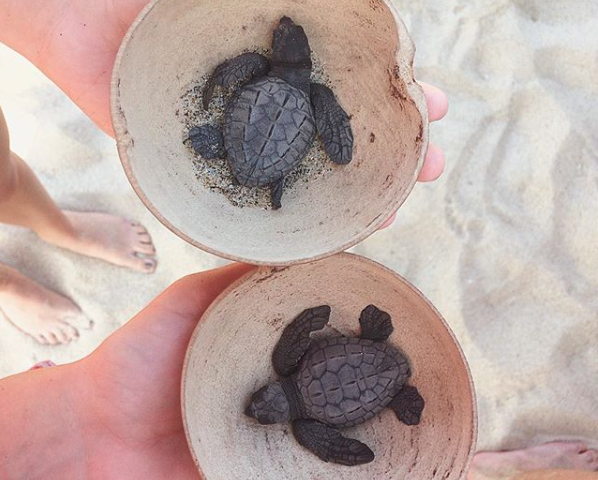 Shop Around
Benito Jarez Market is something worth checking out — it's a sweet Mexican market in town with vendors selling buckets of fresh flowers, food stalls crammed full of Oaxacan snacks (think fresh juices, fish tacos, and other favorites), piles of pottery and rows of brightly colored fruit. The market is open daily but on Wednesdays and Sundays things are typically restocked (unless they are brought in daily, like the fresh fish.

Here's the address: Juárez, 71980 Puerto Escondido, Oaxaca, Mexico
See Bioluminescent Plankton
This is a total must-do experience. The Laguna de Manialtepec is just 20 kilometers from the city center; come here for a night time tour through the mangroves to spot the bioluminescent plankton light up like glowsticks hidden underneath the pools. The whole lagoon lights up in pockets, glittering blue and green — it's magical.
Past ILP Volunteers have gone with Lalo Ecotours — for $25 USD, you'll get picked up, taken out to the lagoon, then returned to your hostel. If you don't book with them, just go to Playa Zicatela like we mentioned before. It's the main strip and you'll find tons of tour companies that you can book on the spot here.
Go To The Beach
We have a bit of guide for that below, so skip down to read all about it.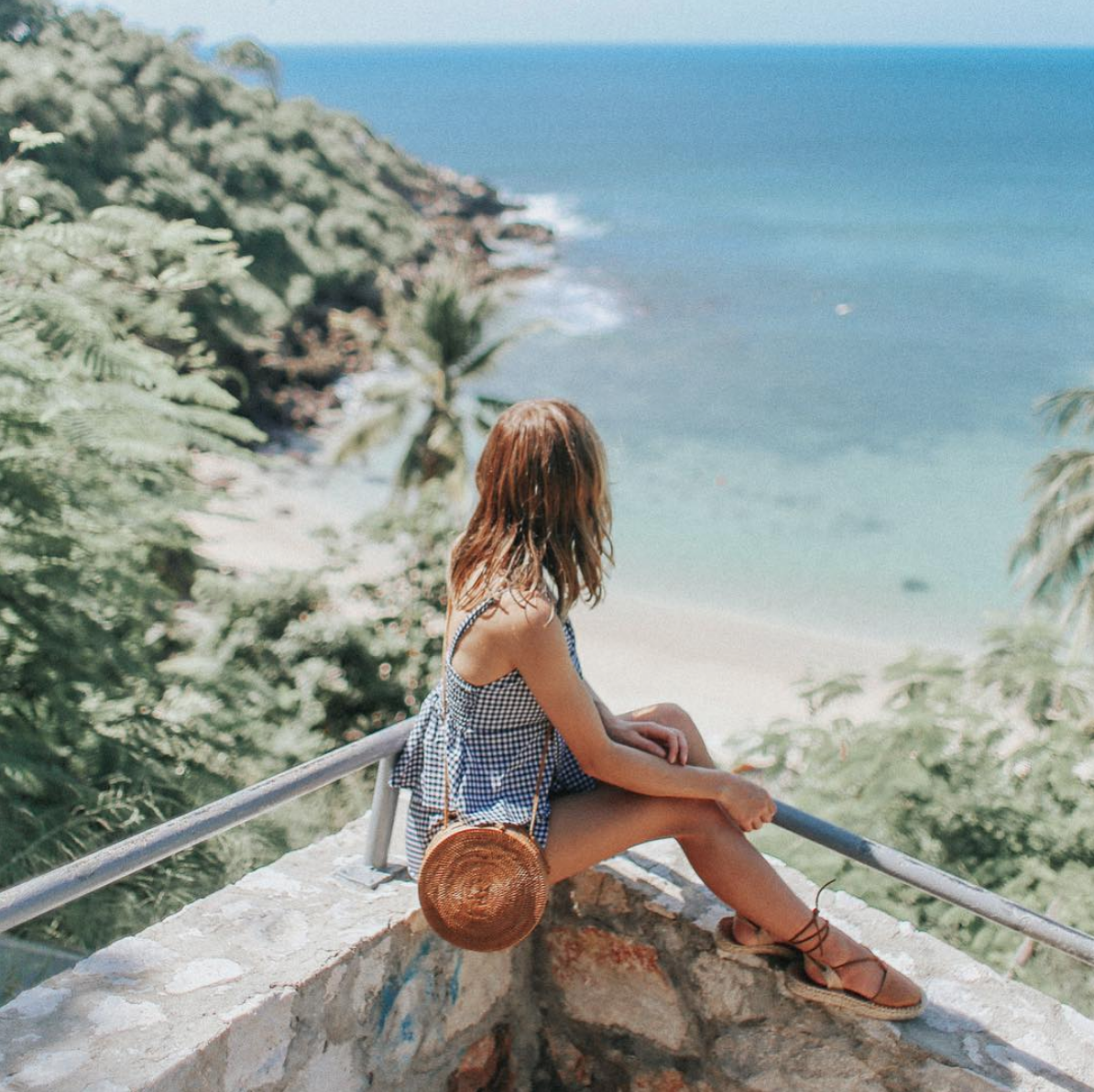 Need even more ideas? Here are our 10 favorite things about Puerto Escondido.
Here's The Layout
First off, you should know that Puerto Escondido is a city that stretches on the Oaxacan Coast, along the Pacific Ocean. It used to be a sleepy hippie town, until the huge waves brought surfers from all over the world. The word has gotten out, but the city and beaches aren't super crowded and stay pretty idyllic.
You can divide up Puerto Escondido into a few sections you'll want to check out
Centro is the town center (makes sense, right?)


Playa Zicatela — this is the main tourist spot and beach in Puerto Escondido. You'll find a bigger main street lined with lots of shops, eateries, tours, hotels, etc. This is also the main surfing beach for big waves — come to Zicatela to watch the sunset and the surfers.


La Punta is actually part of Playa Zicatela, but is much quieter; unpaved roads and small restaurants are hidden in between palm trees.


Playa

Carrizalillo

is the beach you'll want to hang out at. The water is calmer, making it perfect for swimmers and new surfers. We have more info on this beach below.
Everything is pretty central, just a short taxi ride away from where you'll probably be staying.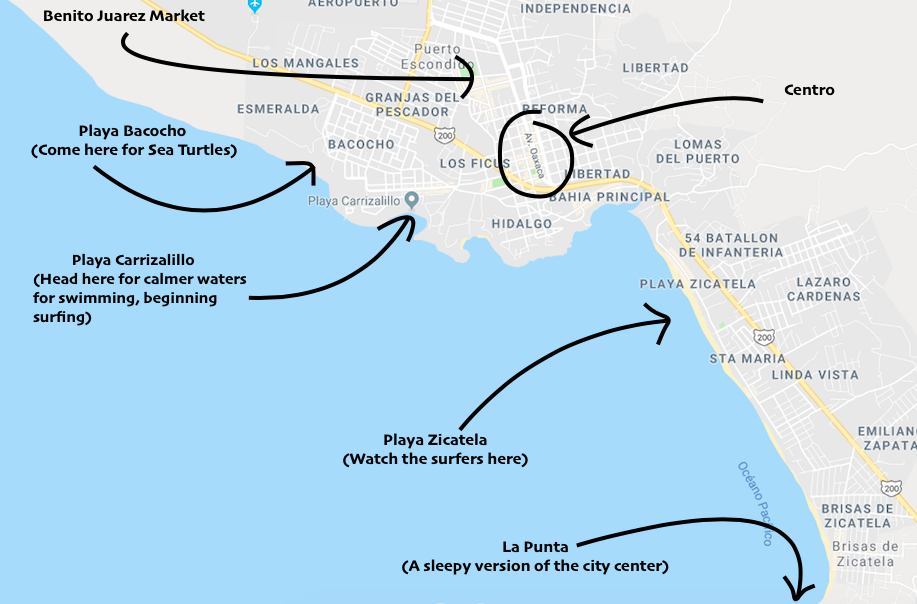 Which Beach Do You Choose?
Playa
Carrizalillo
Most ILP volunteers adore Carrizalillo beach — you have to go down 167 steps, but it's worth it. The waters are beautiful, the view is amazing and the ocean is calmer here than other spots which makes it a good pick for beginning surfers, sunbathers and swimmers. We think this is one of the top beaches in Mexico, in case you were wondering.
You'll see restaurants on the shore and if you spend more than 100 pesos on food there, you can get a free chair rental.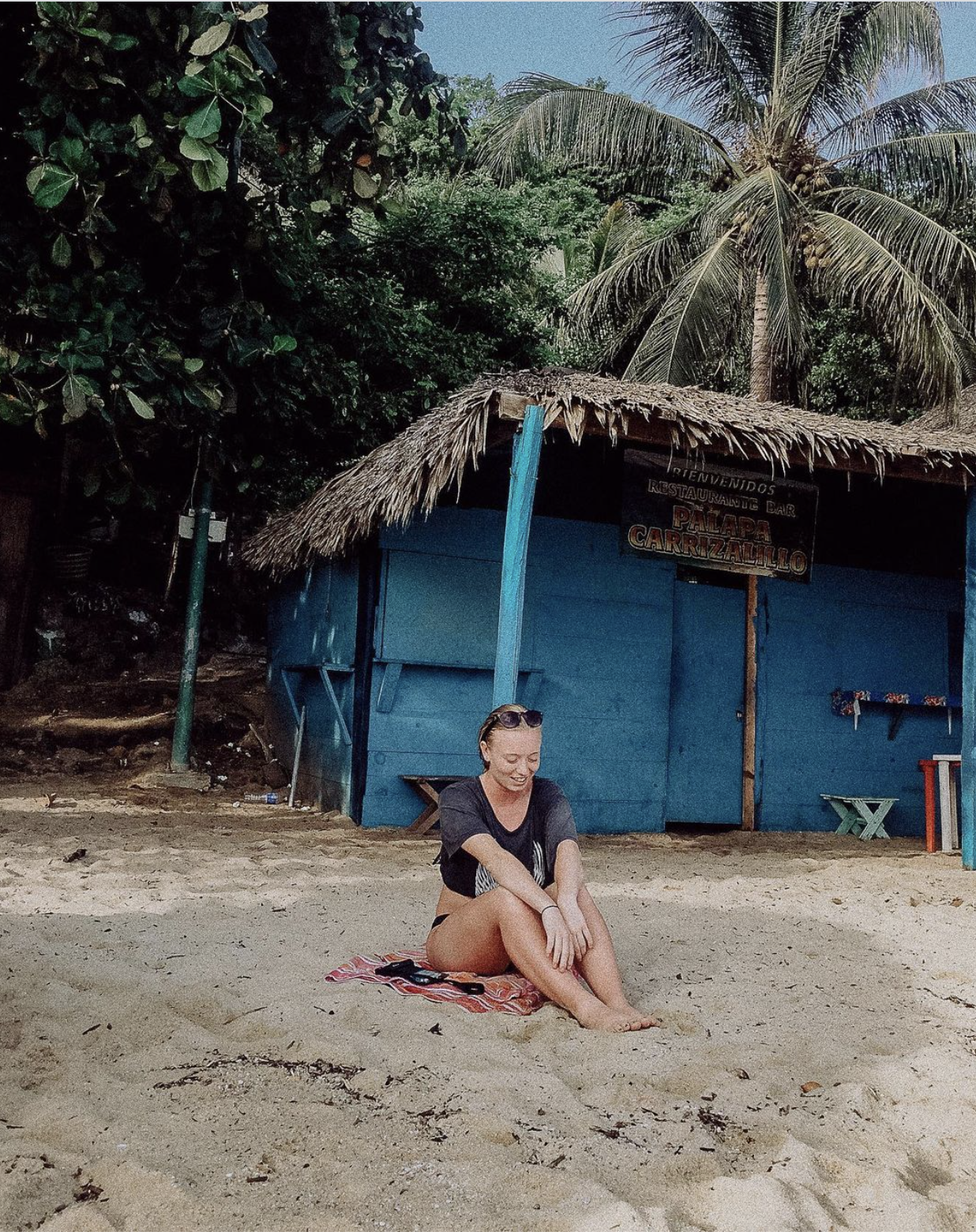 La Punta
Head here for a more mellow, laid-back beach. You'll also find good swimming and snorkeling here depending on the season. There's also a lighthouse on the cliffs that you can hike up. (Coral beach is also another favorite, but is much quieter — you likely won't find any vendors here, just waves and sand).
Playa Zicatela
Along the main tourist drag so typically the busiest spot, you'll see loads and loads of things to do advertised here, plus some big waves in the summer months. Zicatela is where all the surfers go to, so if you're a surfer fan, come here for a show.
Bacocho Beach
Another more secluded beach, this is also a favorite spot for the sea turtle release; there are even some companies who help you guide these critters out to the ocean at night.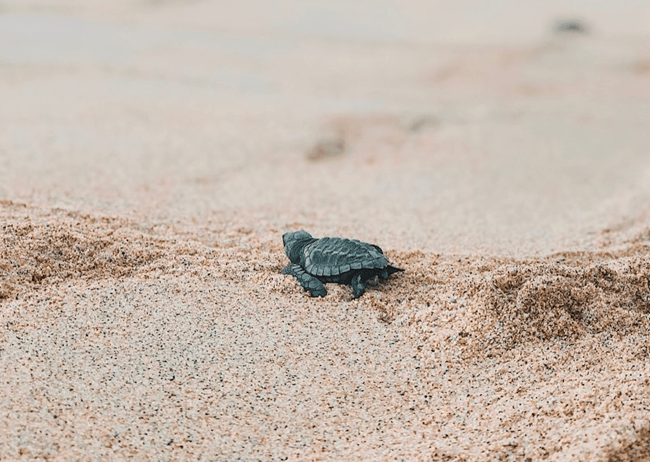 Best Time To Go
You'll see more rain here from May to November (although it's still really hot so bring that sun block!), and the "dry season" is December to April — the best time to visit depends on what you want! Even in the "rainy season" you'll still see some sunny days and calmer waves, by the way … so don't be put off by the term "rainy season" if that's when you're in town.

Here's an outline of what's best in Puerto Escondido during your ILP semester in Mexico:
Fall Semester (late August to December)
You'll be here in the low season which is a total perk. Along with less tourists, calmer beaches and better prices, his is the best season for the phosphorescence plankton, which peaks from late October to mid-December — score!
Spring Semester (January to April)
You're here for the "dry season" which means vacationing in endless sunshine, perfect beach days, hikes to nearby lighthouses and other adventures all along Puerto Escondido. There are also some turtle hatcheries that finish up in January, so you may be able to visit in that month right at the start of your semester and see some turtles off.
Summer Semester (May to Mid-August)
Come here for big waves! In July and August is when the big surfers come out to test the 30+ feet waves. It's fun to sit out and watch the pros while you sip a smoothie and test out calmer waters on other beaches yourself. This is also the season for sea turtle release, which runs from April to January.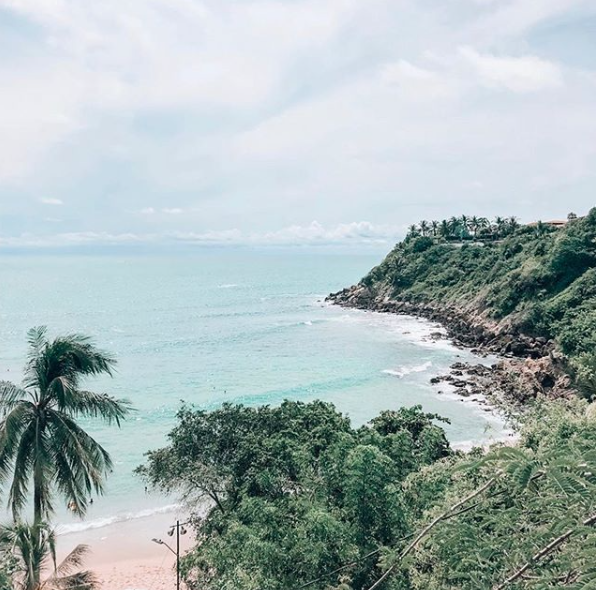 Budget Hostels We Recommend
Our volunteers are a fan of a few hostels in the area. Feel free to book your own if you'd like, but our volunteers like these few for a couple of reasons:

Vivo Escondido Hostel has a rad pool and a great breakfast. Big fans of both!
Mayflower is a two minute walk from the beach which also passes along a souvenir stand and small taco shops. Score.
Bonobo Surf House is a five minute walk from a pretty beach and has a pool ... also breakfast is included, so that's a plus. One ILP group who stayed here "can't recommend it enough", partly because they were able to book surf lessons via the hostel, and also swam with Bioluminescence plankton for just 300 pesos.
Zicatela Dorada Hotel has a pool, cool balconies that overlook the pool, and a few perks, like a bunch of restaurants nearby that are less than a mile away.
Brismar Guesthouse isn't a hostel but does come recommended. Past groups loved the pool (with a shared kitchen available) and the three-minute walk to a gorgeous beach, with small waves that's great for swimming and beginning surfing.
Bungalows Zicatela is one to check out, too, with a location right next to Zicatela beach (plus it has a pool). There are two restaurants on-site as well as connections for events like the fishing and surfing tournaments that happen in Puerto Escondido.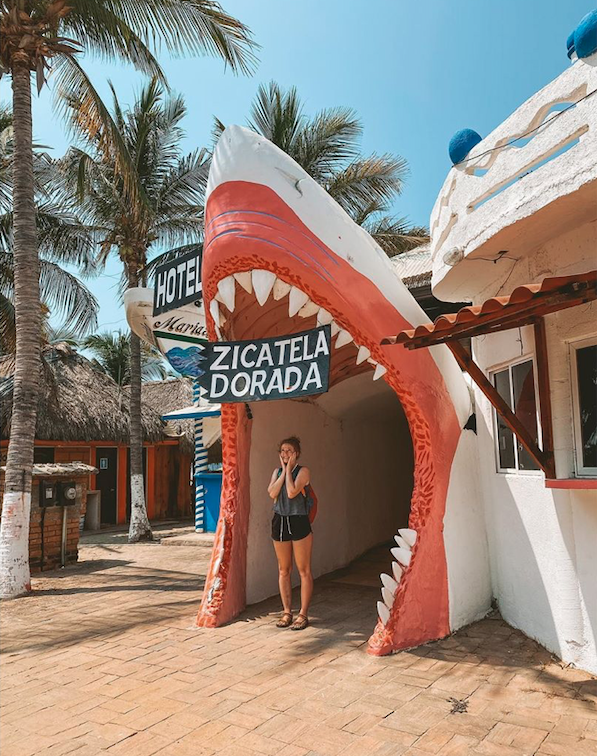 Places To Eat

Palma Negra

Palma Negra has the BEST ice cream according to a few ILP volunteers: "It is amazing, fresh, natural, and handmade. It's just down the street from Bonobo surf house. The pizza place next to it is also really good!" Ice cream and pizza sound like the ideal meal.
Papa Tots
We're hearing rave reviews about Papa Tots, so it's a must while you're here. They've got a few yummy things on the menu, but you're definitely ordering up some "potato balls" which is like a fried potato/tater tot sort of situation. YUM.

Address: 1st north Puerto Escondido (right in the centro)
Hours: Mon-Sat 11 AM - 6 PM, closed Sundays
Website: Papa Tots
Espadin Restaurante
All of Mexico has pretty awesome food but we're big fans of the food (and the prices!) at this restaurant. Espadin Restaurante gives you a gorgeous view overlooking Carrizlillo beach, so come for amazing guacamole, taco, snacks and other entrees at sunset. Get more info (and the menu!) right here.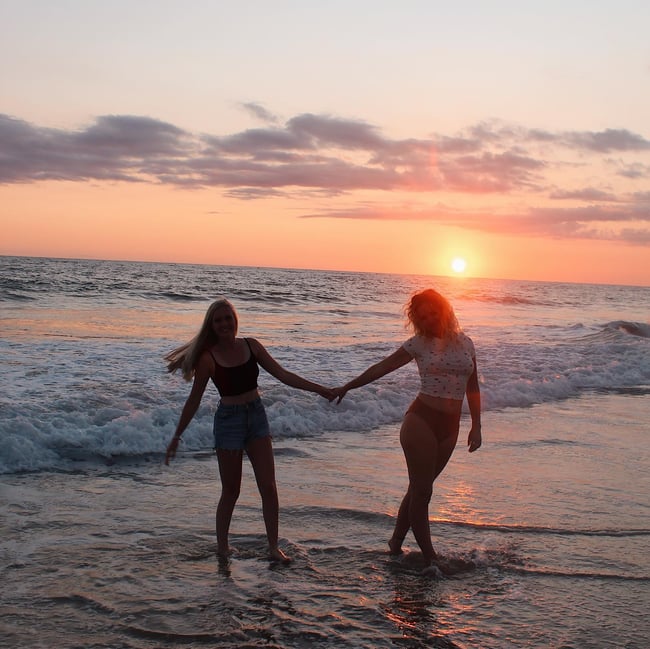 How To Get Here
The best way is to fly. You can get here via a series of buses if you aren't worried about the time, but it's much much much quicker to fly, and loads more comfortable. Plan on spending $120+ for ticket there. Try looking at flights on Viva Aerobus for good fares.

You can also fly into near Huatulco (HUX) with the airline Interjet. You'll need to arrange a way to get yourself to Puerto Escondido on the ground once you land. A 90 minute taxi there should cost 50$ USDish if you arrange it in advance; not a terrible fare if you're splitting it with a handful of people.
+Getting Around
Plan on sharing a taxi or getting your own from the airport in Puerto Escondido into town, and once you arrive, the whole city is pretty walkable, especially if you book a hostel close to your favorite beaches and things to do. If you'd rather not walk, you can hire a taxi to get around.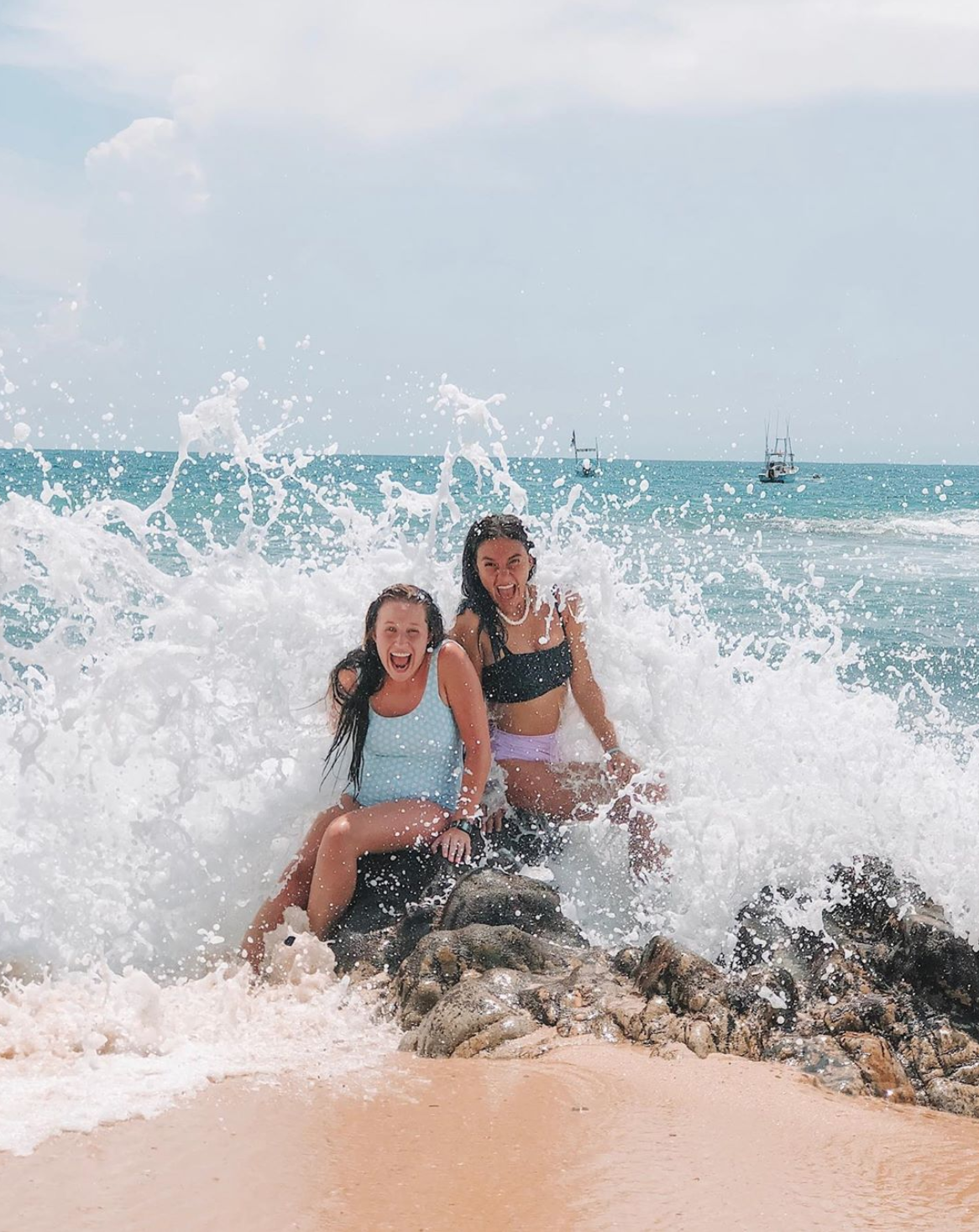 Ready for a whole semester of adventures?
Do all that (and most) with International Language Programs! Get way more info about ILP right here, and get your questions answered by clicking below: