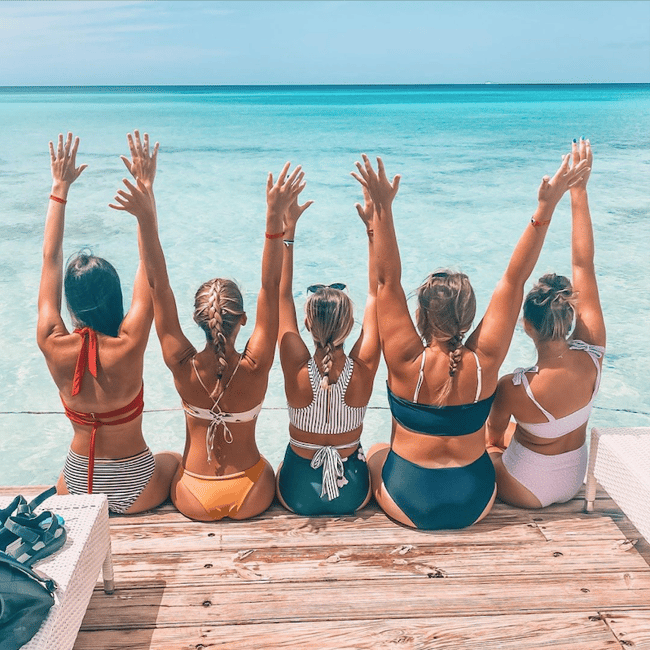 With every weekend off, time in the week to explore, and vacation days here is the only guide you'll need when it comes to vacations in the Dominican Republic.
When you're planning out what adventures you want to tackle while in the Dominican Republic, it's so handy to know what beaches are best for a quick day trip or weekend adventure, and what parts of the island are worth your vacation time.
There have been some ILP volunteers who have spent vacation time hopping over to other islands (and countries) but most stay in the DR because there is so much to do — we're talking hikes to waterfalls, a whole long list of amazing beaches, adventures like zip lining and rafting, plus a few more surprises.
---
Not an ILP volunteer yet?
Come fill out an application to start living in the DR.
---

You won't have time to see every single thing the island has to offer (because there is just so much, and you'll want to revisit your favorites!) but this guide is here to help you decide exactly where you can spend all of your free time:
Northern DR (Around Puerto Plata)
This region is where you'll find the majority of your day trips and weekend guides. We do have volunteers living close to this area of the island, so these locations make for easy trips after you're done teaching, or for a Saturday day trip, (or a little weekend getaway).
+Read About All Our Fav Trips Around Here
We are currently crushing hard on beaches like Playa Grande, Playa Alicia or Cabarete or making your way over to Fricolandia. 27 Waterfalls, Dudu Lagoon, Samana, and more also make our list of all the day trips + weekend spots from Puerto Plata.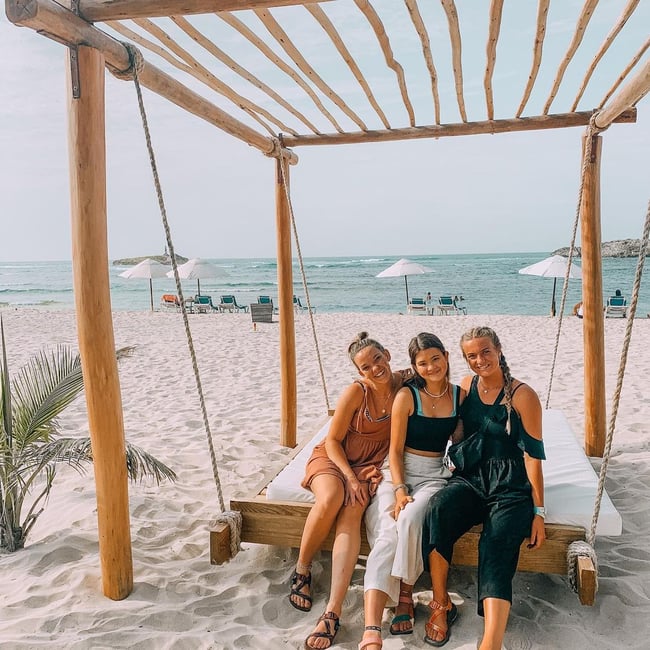 South Western DR (Around Barahona)
The western border of this nation is shared by Haiti, but there are some places to see if you head south, near the coastline. In general, it's a lot more remote than the resort-lined eastern coast, but we do love a couple of spots — namely, Barahona and Pedernales.
Barahona
First, Barahona is home to what some volunteers call the prettiest beaches in the Dominican Republic. There isn't much to do here besides lounging on the pristine beaches or hiking up to craggy cliffs to get to turquoise views. Unlike other coastlines on the island, there aren't strings of resorts: The beaches in Barahona are a pretty unkempt section of the country and a little off the beaten track (you'll need to taxi to the best ones that are outside of the little city). Get more info about Barahona here.
Pedernales
Pedernales is the other spot to visit in this portion of the country if you're up for the adventure. Pedernales is gorgeous, and remote, and can be tricky to get to, but the reward is incredible. Here's what one volunteer said about her visit "I've never seen more clear water, or white sand in my life, and the best part is that we were the only ones there". Can you see why we want to keep this favorite spot in the Dominican Republic a secret? Read up on Pedernales here.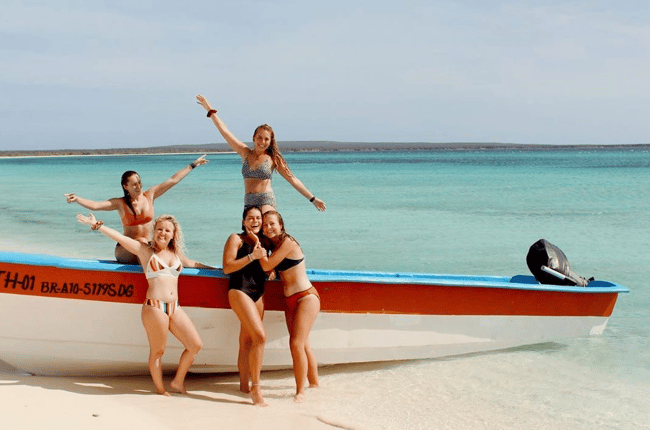 Southern DR (Around Santo Domingo)
The capital of the country is both a favorite weekend trip, or a longer vacation if you want to use it as a jumping-off point to the southwestern portion of the island or even the eastern section.
We love all the things there are to do in Santo Domingo, like exploring the picturesque Los Ojos National Park, snapping photos in the Zona Colonial, and more.
Places Close By
From Santo Domingo, places like Punta Cana, Barahona, Island Saona, and Island Catalina are all options for a quick day trip or add-on excursion. Volunteers typically visit a couple of times, especially if they travel through Santo Domingo before visiting places like Barahona or Punta Cana if that helps you plan your trip(s) here.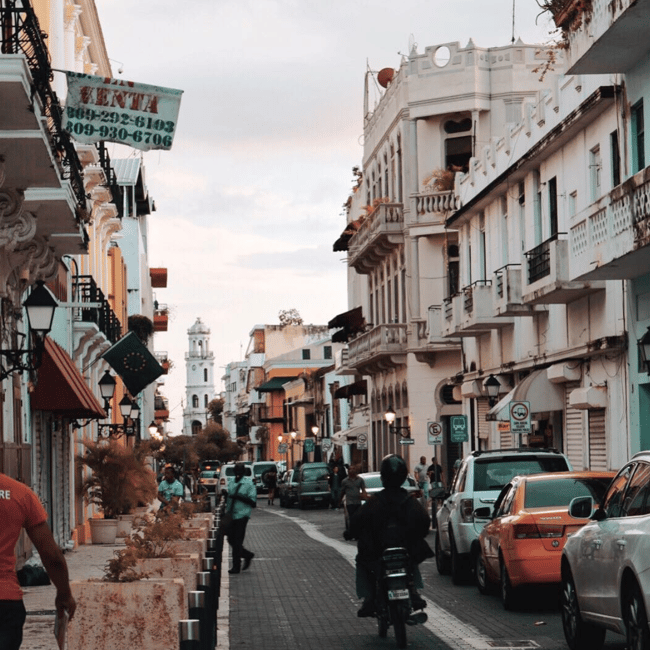 Central DR (Jarabacoa)
We love the beaches on this island, but the DR has a place that's our go-to for high adventure: Jarabacoa. Picture a tiny town that's the starting point to all the high-adventure things you're waiting for, with everything from waterfalls to river rafting, all complete with sweeping mountain views. Can you see why this place is a favorite vacation?
Most volunteers do Jarabacoa over a 3-4 day weekend, which gives you plenty of time to do a few activities. Keep in mind most adventures are half-or full-day adventures, so that's something to consider when planning your itinerary (and how many tours you want to book while here). Get all you need about Jarabacoa here.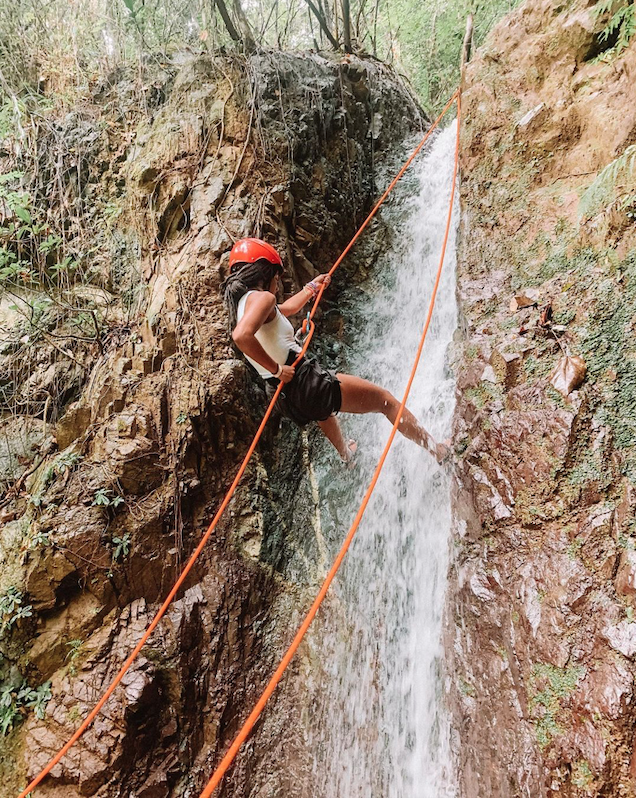 Eastern DR (Around Punta Cana)
Out of all the places to spend a long vacation, Punta Cana takes the cake. We love the resort set up here for an extra relaxing getaway, with the chance to explore places north (like the treehouse village in Samana) or the beaches and nearby islands around La Romana.
See why it's an easy spot to spend 4-7 days?

About Traveling In The DR
A Few Things To Know
I know this post breaks the island up into different regions, but the whole island is rather small — you can travel from Puerto Plata to Santo Domingo in about four hours if that helps you orient yourself. Typically, volunteers stay around Puerto Plata during the day/weekend (Northern DR), sometimes trekking down to Santo Domingo (Southern DR) for a quick weekend trip.
Most volunteers take vacation time to explore Eastern DR because it takes a bit longer to get out there, and there is so much to do. That's the case with places in the Southwest corner of the island, like Barahona, and Central DR (where you'll find the jungley-adventures of Jarabacoa).
Getting To Know Gua-Guas and Busses
You'll find domestic flights, Uber, and taxis available in the DR, but the most budget-friendly way to travel is going via gua-gua or the buses. There have been volunteer groups who have run out of money months before coming home because they never walked anywhere and only took Ubers or taxis instead of the public buses and cars (true story). Don't be that group!
Luckily for you, you can save your money and get more out of your experience by rocking the public transportation system. We've broken down how to get all around this island (for the best prices) to make sure you can spend just a dollar or two getting to your favorite beach. Here's all about traveling around the DR for cheap!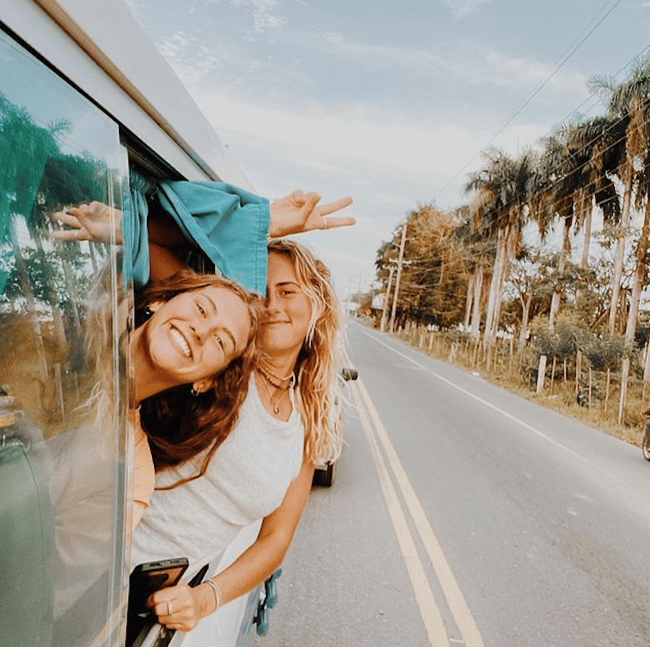 Thinking about a trip to the Caribbean?
Come spend a semester volunteering in the Dominican Republic! Volunteers are teaching English part-time, and have free time, weekends off, and vacation days to explore all the best beaches in the DR.