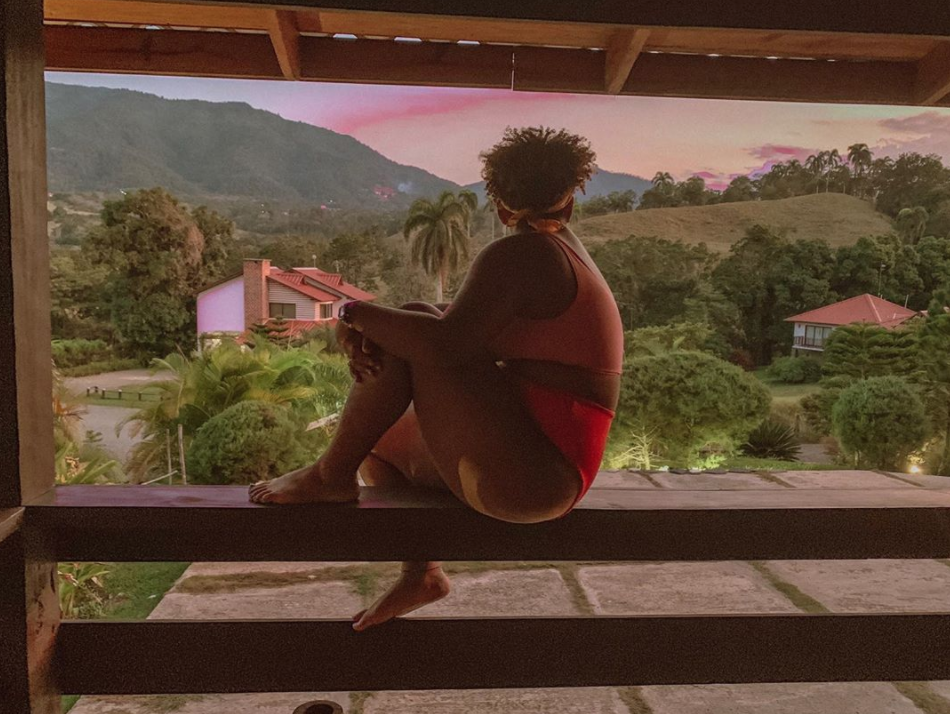 There are so many amazing places to visit in the Dominican Republic — but we're big fans of Jarabacoa.
If you're looking for a fun adventure in the DR, Jarabacoa is the place to go! Jarabacoa is a mountainous town with gorgeous views everywhere you look and tons of outdoor activities. Seriously, there is so much to do here with your ILP group, you'll stay busy, that's for sure (oh, and if you're already in love with the idea of Jarabacoa, read these insider tips!).


---
Looking for more amazing vacation spots in the DR?
We've put a guide together with all of the best places you can't miss!
---

The city itself doesn't have a ton to see and do, but the outdoor activities are why this is consistently one of our ILP volunteer's favorite vacation spots in the DR. Here's our guide to all things Jarabacoa!
What Should I know About Jarabacoa?
How To Get There
Where To Stay
What To See And Do
How To Get There
Getting to Jarabacoa is crazy cheap which means you'll have more of your budget to spend on adventures. Hop on a bus from Puerto Plata (where ILP volunters live) to La Vega and then take a bus from La Vega to Jarabacoa. All together it should take about three hours of travel time.
Puerto Plata to La Vega costs about $4 USD and you can find a bus that leaves every hour on the hour from 9am-7pm.
La Vega to Jarabacoa costs about $2 USD and buses leave from there about three times a day. Check the schedule here.
Book your tickets on this site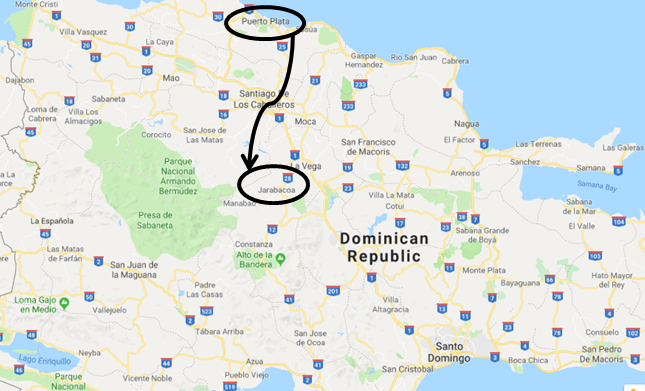 Where To Stay
Jarabacoa offers a lot of great options of places to stay. We'd look at hostels or Airbnbs when you are booking. Here a few specific ones that are great!
Luxury Apartment
This is an Airbnb which looks awesome and has wonderful reviews. It's an entire apartment, sleeps up to eight people, is clean, and CHEAP. For just $63 a night you can split that price with people in your group and get a killer deal.
La Casite de Jara
If you're looking for a homey, magical place to stay look no further! This house is amazing sleeps tons (14) of people and has everything you could need. And, it's only about $113 a night to be split.
Jarabacoa Mountain Hostel
This hostel is modern, clean, and perfect for a few days in Jarabacoa. Previous volunteers have stayed here and say it is wonderful and the owner can give you a lot of information about the city, as well as answer any questions you have! It's about $60 a night (for four people).
What To See And Do
Several ILP groups have gone to Jarabacoa for various outdoor adventures and they all recommend using Ranch Biaguate as your tour company. They have a great staff, good prices, and make everything really easy for you.
Check out their website here to see all the excursions you can go on while in Jarabacoa. Here are some favorites of volunteers!
Horseback Riding
Dreaming of going horseback riding in the jungle? Now's your chance. Jarabacoa has many different horseback riding adventure options, including riding to a waterfall and/or riding to the river and then going river rafting. Pretty cool, right?
Rancho Biaguate's tour is about two hours which includes a horseback ride to the waterfall, time to swim at the waterfall, lunch, and an awesome guide.
Price: Depends on the size of your group (ask for a discount for large groups!), but about $30 a person.
Booking: Book your tour here.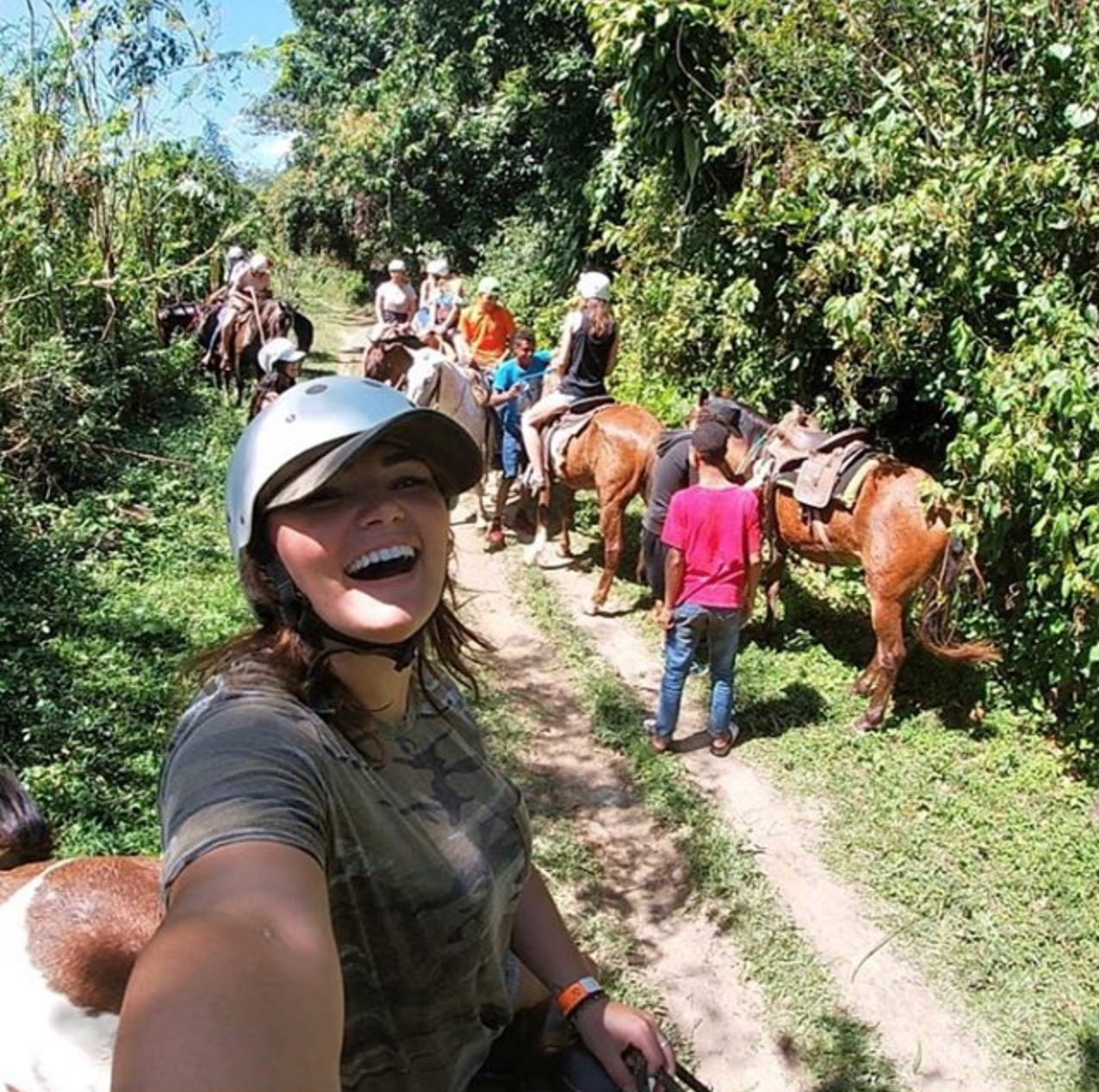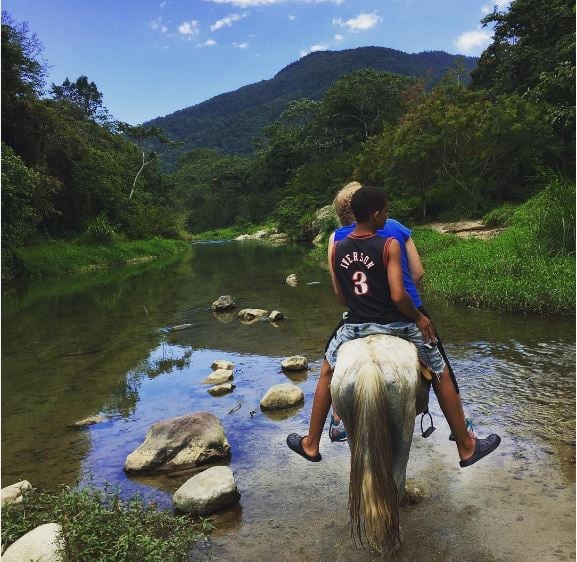 Canyoneering
One of the great things about Jarabacoa is that you can have fun doing these adventurous activities at all skill levels. So even if you're never repelled before, you'll get set up with all the gear and an instructor who will walk you through the whole process.
This tour is four hours, includes repelling down waterfalls, an awesome guide, breakfast and lunch, and more. We're big fans.
Price: $50 a person
Booking: Book your tour here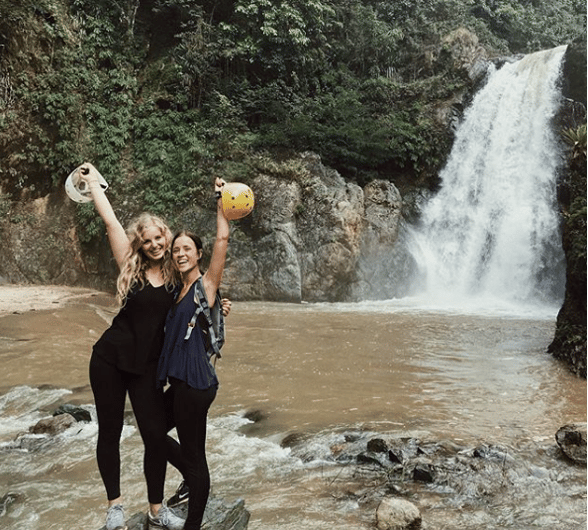 River Rafting
If you have always wanted to go river rafting but never got the chance, or if you're a river rafting pro, Jarabacoa has three large rivers and many options to choose from, no matter your skill level.
Rancho Baiguate offers a four hour tour which takes you on the longest river in the Caribbean, the Yaque del Norte River. You'll raft through rapids, canyons, and clear blue water on this trip. Get ready for an adventure!
Price: $50 per person
Booking: Book it here
Hang Out In The Pool
If you're looking for a more relaxed day you can buy a day pass and hang out at Rancho Bauguate. The day pass includes access to the pool, volleyball court, basketball, and more. It also includes lunch!

Price: $23 per person
Booking: Book here
Waterfalls
If you're not too into horseback riding or repelling down waterfalls, why not just spend some time swimming and relaxing under the beautiful waterfalls in Jarabacoa?
You can take a jeep tour and walk over some rope bridges which lead you to the Jimenoa Waterfall. It's gorgeous and one you can't miss! If you want to see more waterfalls , try trekking through 27 waterfalls in another part of the DR during your semester.
Price: $18 a person (2.5 hour tour)
Booking: Book your tour right here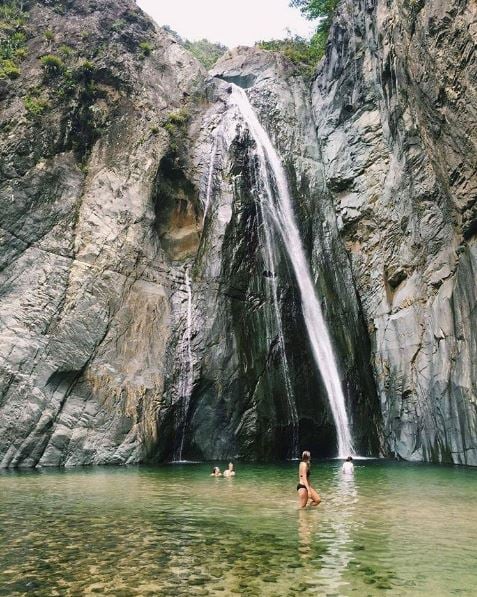 Want to spend time in the DR?
Instead of just traveling and visiting the Dominican Republic, how about something better? Come make a difference and serve while living there for a semester abroad with International Language Programs (ILP).