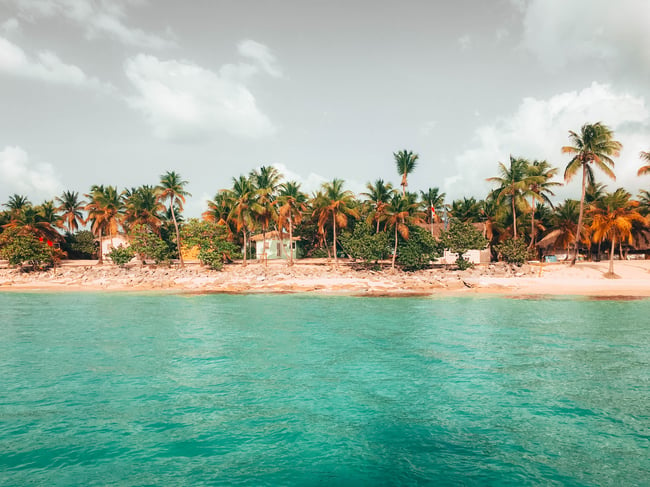 Some ILP volunteers think the dreamiest coastlines are around Bayahibe and La Romana, but we also love all the things to do here (like peeking into an Italian village and discovering paintings).

Out of all the beaches you'll find on the island, Bayahibe and La Romana are total favorites for more than a few reasons. The once sleepy fishing village sits right on the coast, boasting pretty beaches and day trips to smaller islands that have world-class snorkeling. It's pretty perfect.


---
Get the chance to live in the Dominican Republic
Come volunteer here with ILP!
---

Since most volunteers and travelers head to La Romana first (that's where the airport and bus stations are), we've pulled together all the tips you need for a few days in La Romana and Bayahibe. A vacation here looks a little like this: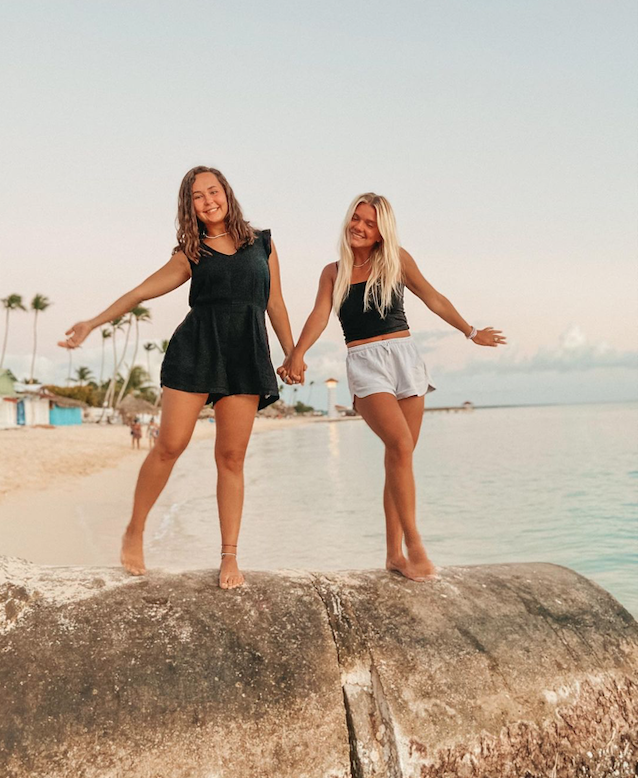 A Map To Help You Out
We're kind of covering two regions in this post: the city of La Romana (and surrounding beaches) and the region known as Bayahibe which stretches from La Romana and includes the East National Park. There are also two islands, Catalina and Saona, just right off the coast of this part of the mainland which are very popular day trips. Don't worry, we have all the details about the islands below.

Most tourists start in La Romana because it's a popular bus stop, especially if you're coming from the capital Santo Domingo (there's even an airport here), then make their way down to the things to do in Bayahibe. We have way more info on all of that if you keep reading, but this map is just here to help you orient where everything is.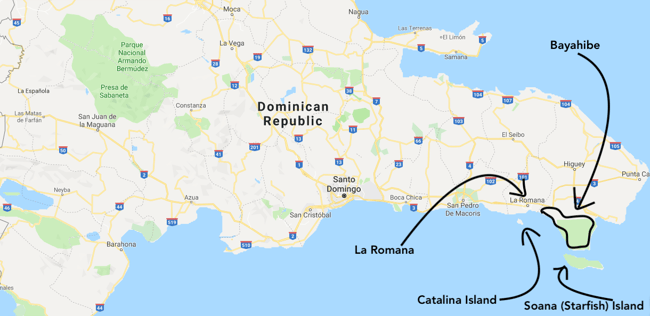 Our Favorite Things To Do Here
We'll get to the beautiful beaches and island day trips in just a minute, but first, we want to showcase a few activities in case you want to do more than snorkel and hang out on the coastline. We've included some travel times and how-to's to make it easy to slip these activities into your itinerary — we're thinking three days is perfect if you want to squeeze in a couple of these activities, some beach time, then a day trip to a nearby island.
Explore This Italian Village
Want to feel like you're visiting Italy without ever leaving the DR? Come visit Altos de Chavón! It's a replica of a 16th-century Italian village, complete with boutiques, art galleries, restaurants, the towering St. Stanislaus Church, museums filled with thousands of artifacts, and a huge amphitheater that's been quite the site for performers like Frank Sinatra and Elton John. The village also boasts a stunning view of the southern coast of the island (and the curl of Rio Chavon). Wandering down the cobblestone street and terracotta buildings provides quite the photo opportunity as well.

The Italian village is a part of the high-end Casa de Campo resort, so if you visit you'll need to pay the $25 fee to access the grounds. You can learn a bit more here.
Getting Here: It's a 10-ish minute taxi ride from the popular Minitas Beach, in La Romana. (More on that beach below).
Take A River Cruise
You can get quite a view of Rio Chavon while admiring the views at the Altos de Chavón, but if you'd like to get closer, you can take a river cruise. It's not only a scenic ride but the filming location for a handful of several movies (like Apocalypse Now and Anaconda) as well as an important fishing location for the local community. You're likely to see fishing boats out with rods or nets in the water, depending on the species they're trying to catch.

You may be lucky enough to spot some other animals, like soaring ospreys or maybe even river turtles. Unfortunately, you are a few hundred years late for spotting pirates, who used this river as a hideout.
To arrange your tour, I'd recommend looking online (there are a few options like this River Tour or this one which packs a ton into the tour) but also talking to your accommodation about local connections they may have as well.
See This "Cave Of Wonders"
Cool off by heading deep underground to explore the paintings and engravings found inside the Cueva de las Maravillas. Sometimes called the "Cave of Wonders," this cave has walls covered by works of art from the Taino people, the indigenous people who lived here when Columbus came to shore. If you keep a sharp eye, you can spot 10 petroglyphs and some 472 paintings dating thousands of years.
The cave is easy to navigate, with well-lit and paved pathways. And yes, it really does cool off inside the cave (some visitors recommend a light jacket to help with the cool, humid air). You can learn more about the cave's history, here.
There are a few more activities around the cave to keep you busy as well, like the hedge maze (200 peso entrance fee), the iguana preserve, and short horseback rides for 100 pesos at the equestrian center. You can find info about all of these activities on the official website.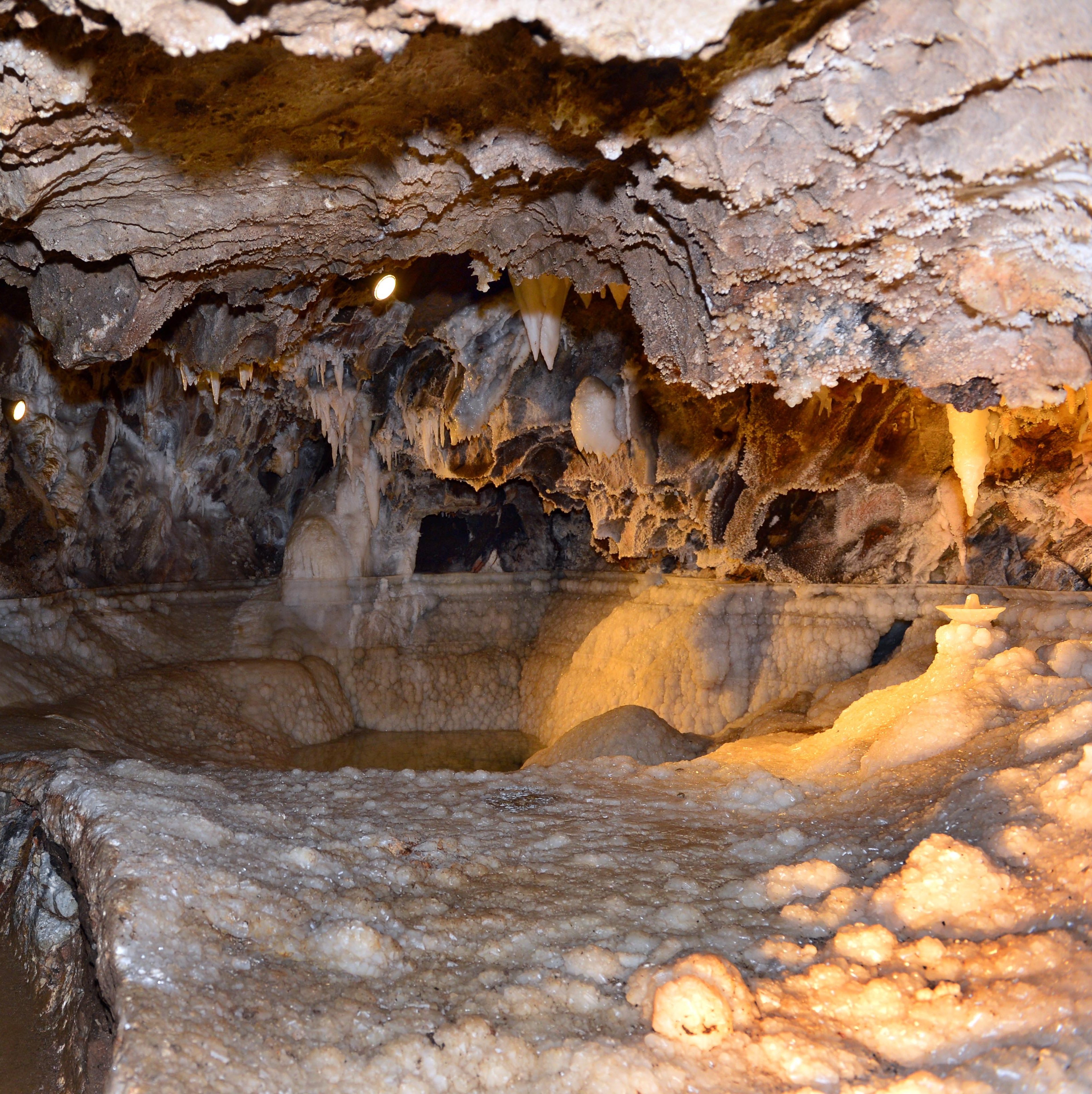 Photo By Junta Informa, via Wikimedia.
The Best Beaches Around
La Romana and Bayahibe are right around the coastline, so a long list of the best beaches to lounge on is coming for you. Here are some ILP volunteer favorites (and details on each).
Bayahibe Beach
A hands-down favorite, Bayahibe beach has calm, clear waters that are exactly what you want for a day at the beach. It's full of white sand (no rocky spots here) and a handful of restaurants where you can snag lunch. You can get freshly caught lobster, grilled fish, and shrimp skewers along with a few other dishes. On one end there's a striped lighthouse that makes for some pretty pictures.

Along with plenty of space for just laying out, Bayahibe beach is set up for a few water adventures. It's the main jumping-off point for a tour of Starfish Island (more on that below) along with a few souvenir shops along the palm-tree-lined streets.
This is one of the best beaches in the Dominican Republic, so be sure to visit! Because it's a picturesque beach with calm water for swimming and is set up with a handful of other activities, this is the number one beach ILP volunteers recommend in the area.
An Idea On Prices:
Dressel Divers is a popular tour company in the area, with lots of water sports and activities available. You're welcome to book with them online (they typically give a 20% discount), but here's a point of reference for their prices so you know about how much things should cost if you're finding your own vendors on the beach.
1 Hour Wind Surfing Class: $40 (group) or $50 (private)

Local Snorkeling: 1 hour for $45 (10 minutes off of the beach)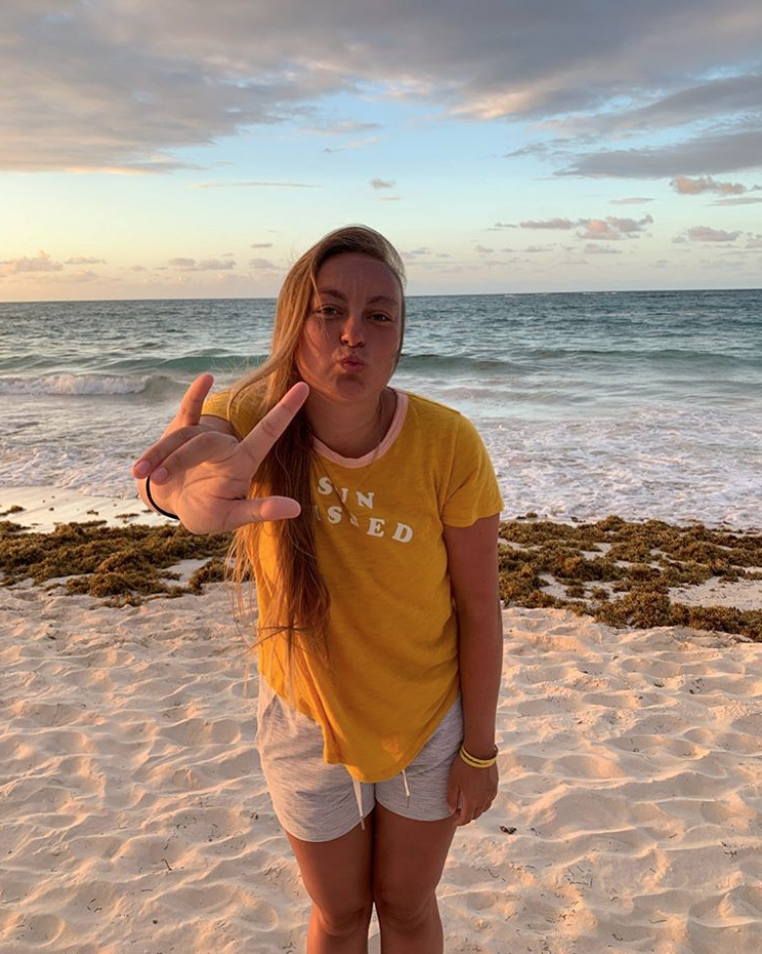 Public Beach Playa Dominicus
Can you find a prettier beach than this one? The water here is just unreal, with a long boardwalk that extends into the calm turquoise waves so you have a spot for the perfect picture.
This beach spans a whole stretch of the coastline (and on Google Maps pops up as Public Beach Playa Dominicus on one side, and Playa Publica Dominicus on the other side .... either side or in between will get you a day in the soft sand and blue water).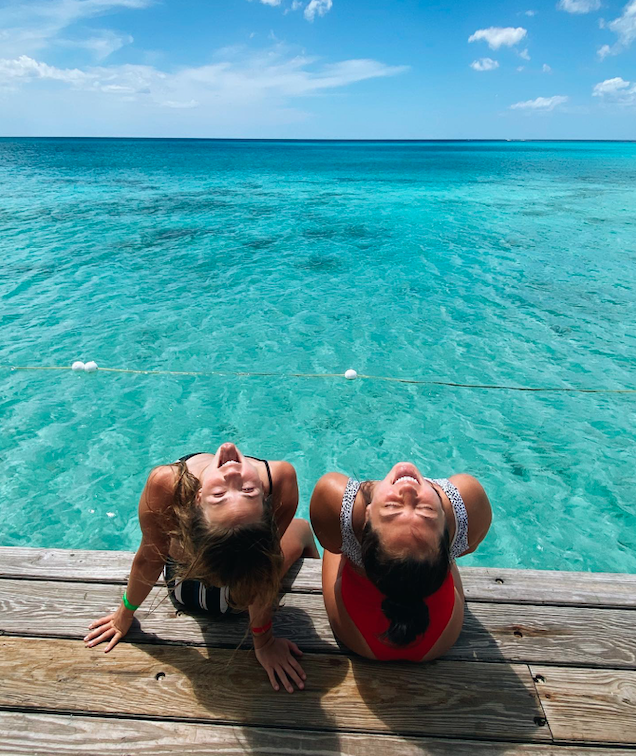 Public Beach
More of a local beach than one for the tourists, it's a quiet spot of sand bookended by a rocky reef with calm waves. You'll find a couple of pop-up restaurants that are selling freshly caught and grilled fish.
This is a chill hang out beach with pretty water and soft sand, perfect if you just want to lay out and do some swimming. It's a short walk from the "downtown" of Bayahibe, which is really small and charming.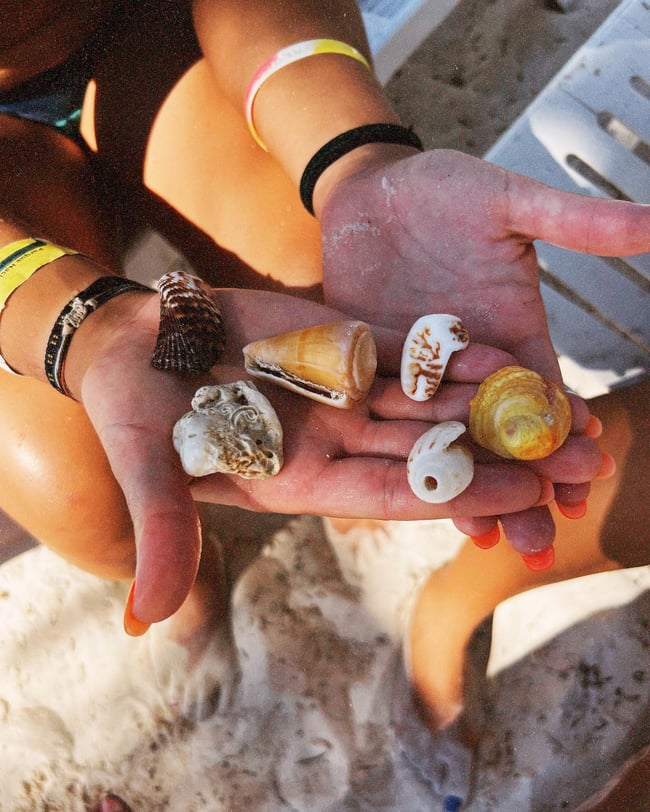 Caleta Beach
One of the most easily accessible beaches, this sandy spot is within walking distance of downtown La Romana. That access makes it a popular stop, but it's not the most beautiful beach in the area. Caleta beach is a big stretch of sand that curves in an open, half-moon shape, with a few places to eat and grab something to drink. Find these restaurants tucked back from the sand and against the palm trees.

There are a few chairs and umbrellas to rent for the day, but just a few. On one end, there's a handful of painted boats that makes for a pretty picture. Caleta is a low-key beach with calm waves, golden sand, and is good for swimming in one section of the beach (a few sections are rockier than others). Head here if you're in La Romana and can't taxi down to the beaches around Bayahibe.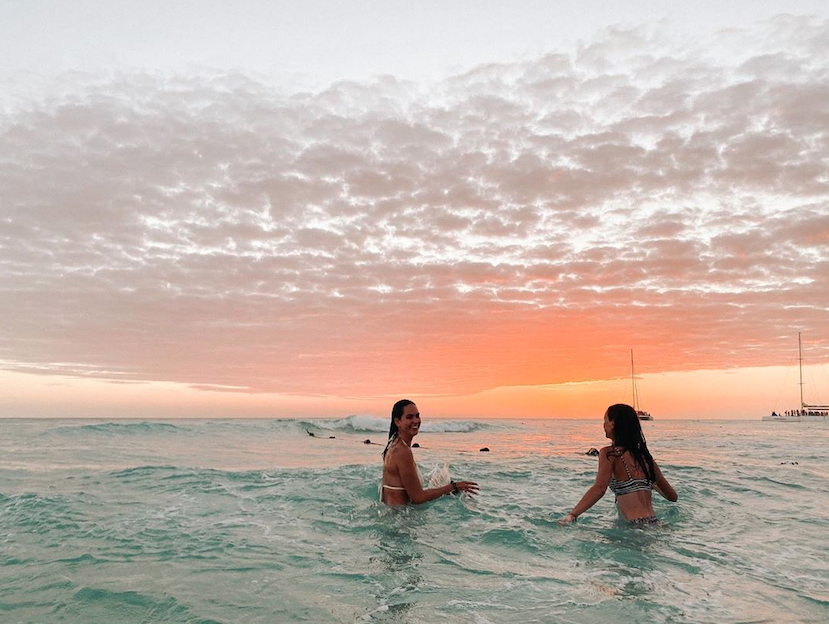 Minitas Beach
This beach is backed by The Casa De Campo Resort and is one of the prettiest around. The resort is ultra luxurious with rooms selling for thousands of dollars per night, but you can get a taste of the highlife by paying $25 to tour the grounds, which are a replica of a 16th-century Italian village.
Yep, it's the resort for the rich and famous, and the beach here is ah-mazing. You'll find golden white sand, perfectly clear turquoise water, and lots of water sports available to keep you busy for the day: think snorkeling offshore, kayaking, windsurfing, and paddleboards.

This is a private beach owned by the resort, so you have to register as a day guest at reception before entering. It's a $25 charge just to access the beach but that does give you access to the amenities of the resort (they have a couple of pools and lounge chairs, plus you'll get to use the towels). It's worth mentioning though because it really is one of the most gorgeous beaches in the area.
Get more details here.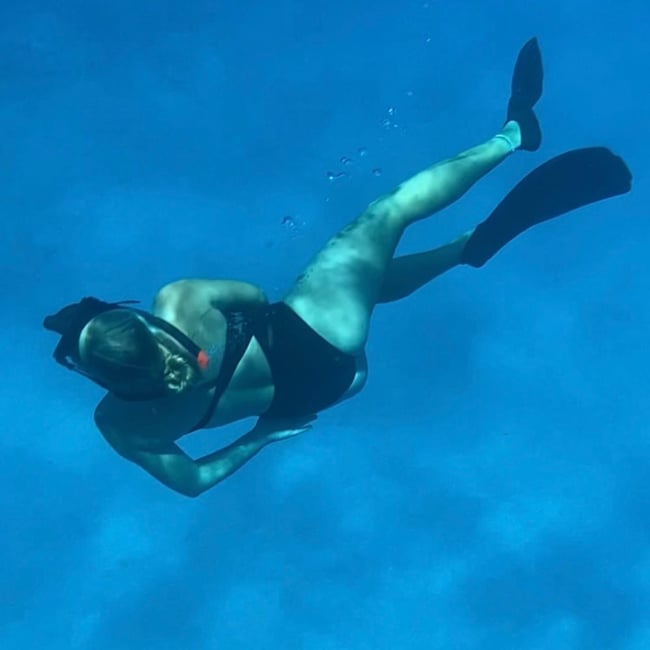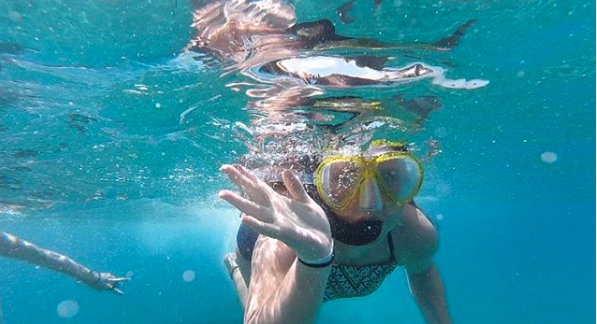 Day Trip To These Islands
Saona (AKA Starfish) Island
Welcome to starfish island! Saona Island is one of the main reasons people head to La Romana and Bayahibe. The island itself is known for tangled mangroves, coral reefs, and a palm fringed coastline, but let's be honest — the real celebrities are the hundreds of starfish that hang out under the waves. Snorkel tours take out tourists on catamarans to the outskirts of the island where you can jump off and get close to these starfish.
Some tourists visit the island on a day trip from Punta Cana, but if you're already vacationing around La Romana and Bayahibe, you're just that much closer. You can find vendors who can take you out for the day if you walk around Bayahibe Beach.
We have a blog post all about visiting starfish island to give you a little more info.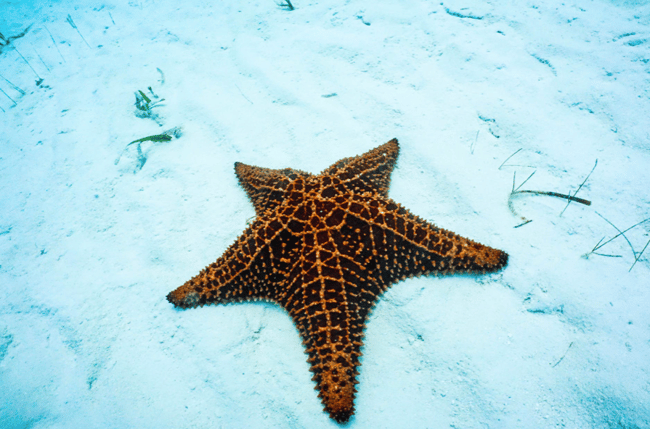 Catalina Island
Another day trip? Head out to this pretty island with a reef protected by the nearby National Park. On the east side of the island is a reef nicknamed "the wall", while the western side of the island boasts a snorkel spot nicknamed "the aquarium". Both help you imagine what's waiting for you when you dip below the waves — schools of colorful fish flitting around bunches of coral. Sometimes, snorkelers spot stingrays settling in the sand bed. Dreamy.
To see Catalina Island for yourself, you'll need to book a tour. We've got a post right here to help you plan your Catalina Island trip.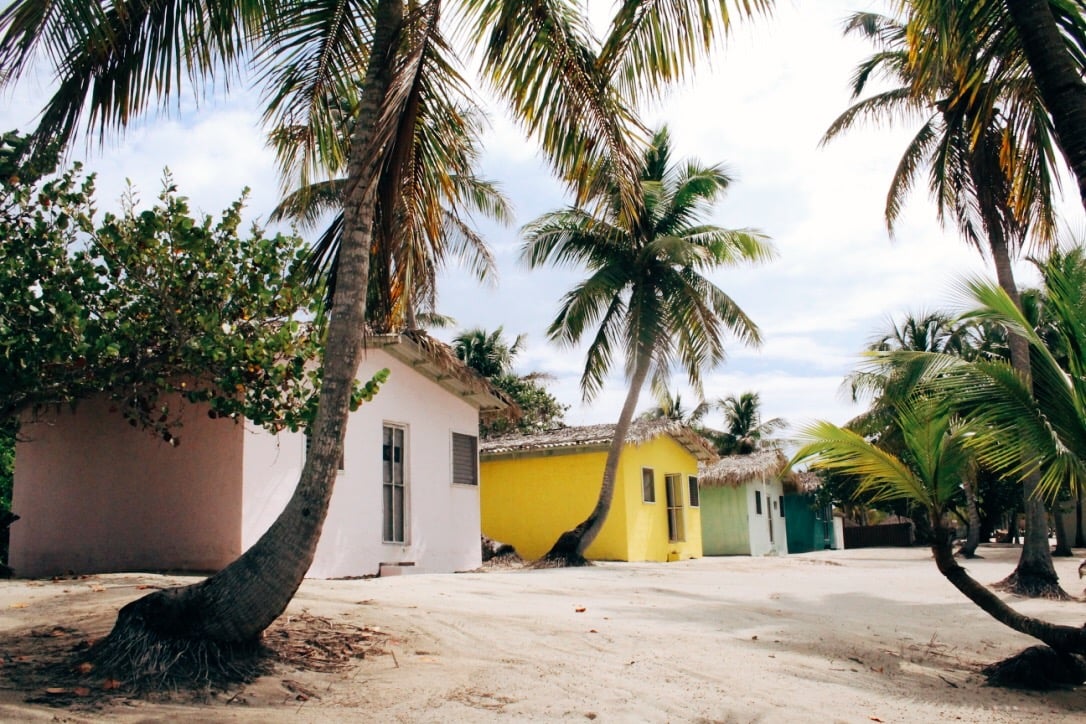 Getting Here


To La Romana
Our favorite way to get around the Dominican Republic is by bus. There are some flights that can take you into the La Romana Airport, but they are exponentially more expensive than a bus trip.
That link above has more detailed information about how to book tickets, but if you're headed here from Puerto Plata (or nearby), you'll typically need to book a ticket to Santo Domingo first, then get a $4 express bus to La Romana. Right now, there isn't a direct Puerto Plata to La Romana itinerary, but there is a bus from Santo Domingo to La Romana.
Some volunteers are also hanging out in Punta Cana, then bus to La Romana. If that's you, Horadio buses has info on the itineraries.
Then To Bayahibe
Taxi and Ubers are all good options. Since most tourists start their trip in la Romana (it's a popular cruise port, has an airport, and is easily reached by bus) you can find a car to take you around to the beaches in Bayahibe.
Most tourists end up staying in Bayahibe. It's a smaller city that's set up with your basics, plus is close to a few of the best beaches around, and day trip options.
The two are about 20 minutes apart, so it's easy to travel and back and forth.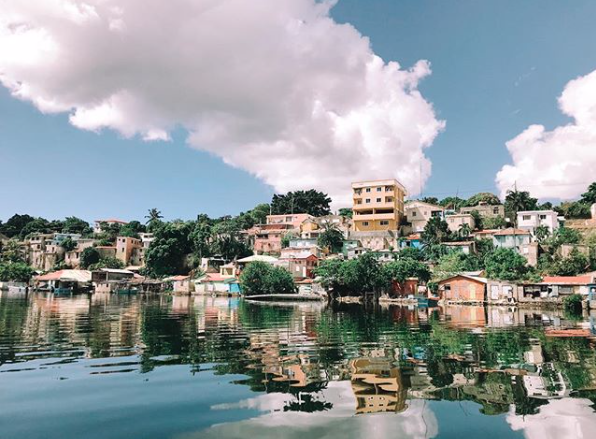 Thinking about a trip to the Caribbean?

Come spend a semester volunteering in the Dominican Republic! Volunteers are teaching English part time, and have free time, weekends off, and vacation days to explore all the best beaches in the DR.