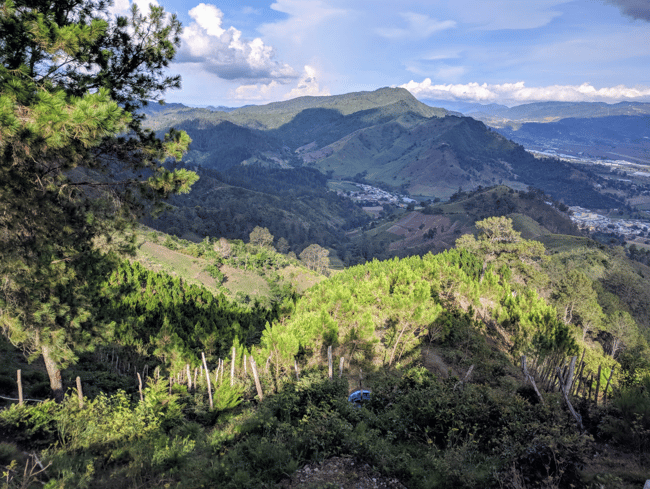 Rolling green hills and temperatures cool enough to snow? Visiting Costanza in the Dominican Republic feels like visiting a totally different country.
You're probably headed to the Dominican Republic for all the perks of island life. Warm, tropical weather, living right by the beach, vacations to world-famous islands, and weekends filled with snorkeling. But after living in the DR for an entire semester, I'm guessing you may be interested in trading in white sand beaches and palm trees for rolling green hills and a bit of a break from the heat and humidity, (if only just for the weekend!) Luckily for our volunteers in the DR, all of your free weekends and vacation days will leave plenty of time to scope out a trip to Costanza.


---
Live by the beach as an ILP volunteer in this country
All about our Dominican Republic volunteer program
---

Costanza boasts waterfalls, emerald-colored natural pools, mountainside villas, and multiple types of forests high up in the mountains of the Caribbean country. Surrounded by green valleys and farms with cooler temperatures, it really does feel like you're visiting another country ... which is wild, considering it's found just a quick bus ride from Santo Domingo! We are all for that kind of vacation and have the info you need to plan your own little getaway to this unique part of the Dominican Republic.
Say "Hi" To Constanza
Unlike the more popular destinations in the DR, I knew nothing about Constanza until I started looking into it (and loved what I found). Before we dive into all the things to do here and other trip-planning details, it'll be good to have a little introduction to this newfound gem. First off, understand the location and altitude. Constanza is found almost right smack in the middle of the country (right next to Jarabacoa!) and is perched up at around 4,000 feet, making it the highest altitude town in the whole area of the Caribbean (and the highest in the DR, of course). This height lends itself to quite a few perks, like a break from the heat and humidity found on the island.
These impressive heights mean hills covered in pine tree forests and cozy cabins to book for your overnight visits. Pack layers, because the temperatures here can drop to a refreshing 40°ish or 50°ish degrees in the evening hours. On occasion, things get even colder and the rolling hills have gotten a light dusting of snow!
Along with stunning mountain views, thick forests, and towering waterfalls, this region is known for fields full of fresh veggies, fruits, and flowers — look for rows and rows of potatoes, corn, carrots, cabbage, and strawberries, in particular.
This area of the Dominican Republic is such a diverse break from those beautiful beaches, some nickname Constanza "the enchanted valley" or go even as far as to call this place "the Switzerland of the Caribbean".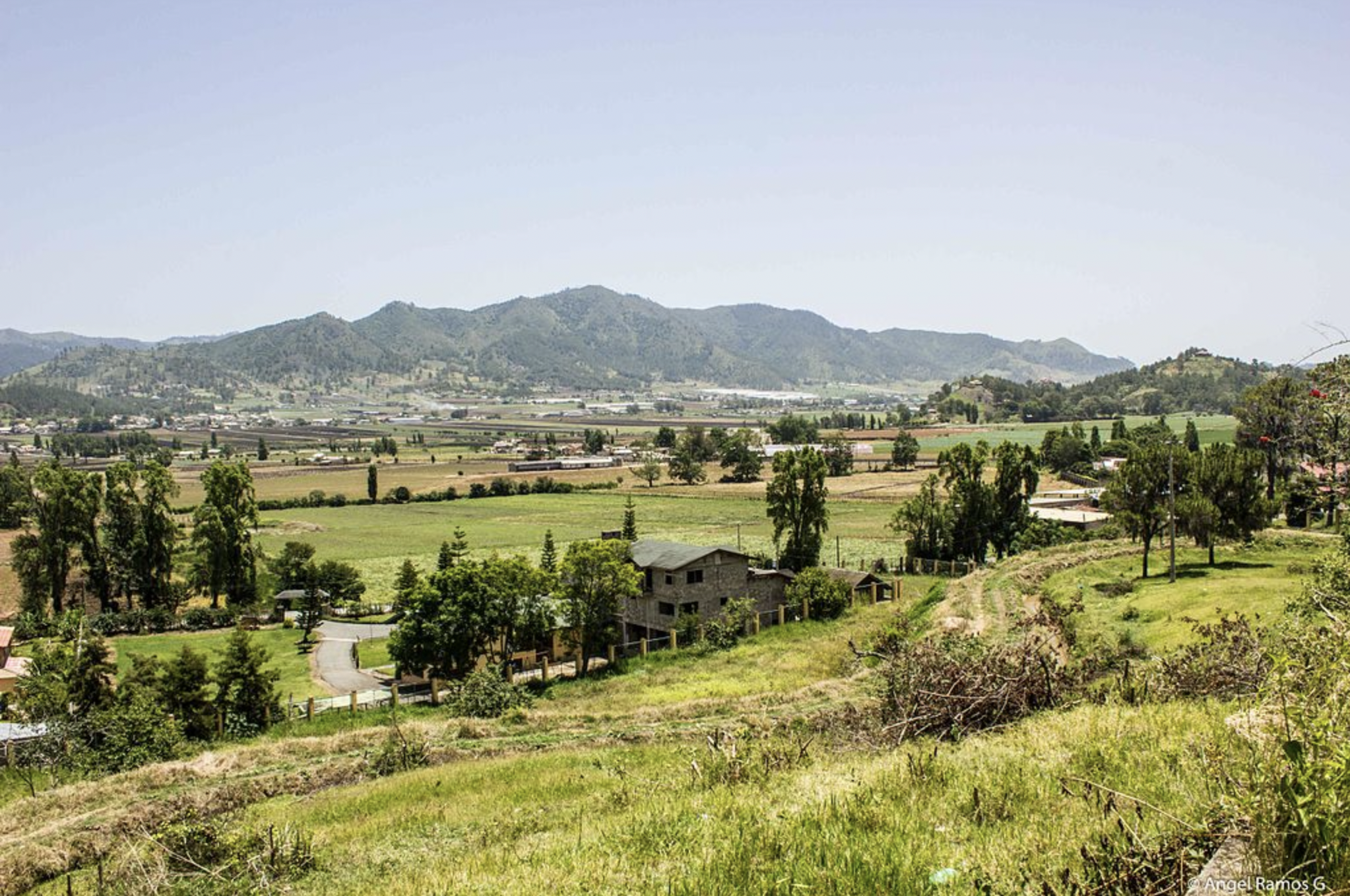 Photo via Wikimedia Commons

About The Things To Do Here
Get ready to dive into an adventure-filled day trip or weekend getaway in Costanza's green hills (they're filled with things to do). Oh and in addition to the outdoor activities, the town has a pretty town square, a handful of cathedrals, little markets, and parks to hang out in — don't neglect visiting the "city portion" of Constanza on your visit!
Go Horseback Riding Or Biking
Join a guided tour of the gorgeous valleys and viewpoints around Costanza on horseback. There are a few operators around town (who will usually do pick-ups where you are staying). See if you can get a horseback ride to the El Divino Niño Monument (a statue of the Christ child) — the view from the top are pretty spectacular. Here's just one tour operator in the area (they have several tours) but there are others to look into.
It's also very popular to go mountain biking, thanks to the rolling hills found in and around the mountain town of Costanza. There are several biking trails in the town as well as around the national parks in the area. Again, here's one tour operator but I'd recommend asking around to scope out options and prices.
Giant Tree Frogs In Ébano Verde Scientific Reserve
Found in nearby Arroyazo, this area is bursting full of jewel-tone hummingbirds, flowers in bloom, and blue-green swimming holes. Oh, and giant tree frogs, of course. This scientific reserve is a protected space, dedicated to hundreds of species of plants, 100+ kinds of birds, and dozens of orchid species, among other animals. One of the more famous is a species of giant tree frogs that have been discovered in the park — read more about these tree frogs in this National Geographic article.
If you have had your fill of hikes and animals, plan on visiting El Arroyazo to cool off. This swimming hole is nestled in the thick forest and makes for the ideal to take a swim if you don't mind the chilly water! The swimming area is close to the visitor's center, with some easy access to enter the river. You'll want to pack your own snacks and drinks, and some water shoes to help you navigate the slippery rocks.
Hiking In Valle Nuevo National Park
Explore the thick forests in this park, full of hundreds of different kinds of plants, dozens of bird species, plus a rainbow of reptiles, and 30+ kinds of butterflies. If that doesn't sound captivating enough, there are multiple trails that lead you through towering ferns and flowering orchids (best led with a guide).
Apart from the views and soaking in the surrounding nature, there are several points of interest tucked away in the park. One is the pyramid monument, once believed to mark the exact center of the island (it was actually constructed as a big "thank you" to the dictator Rafael Leonidas Trujillo Molina for connecting San José de Ocoa with Constanza. Nearby is a colorful and contemplative mural depicturing Colonel Francisco Caamaño Deño, who was killed here while fighting against the regime of President Joaquín Balaguer.
Then, of course, don't leave without visiting the Salto Aguas Blancas waterfall (it's also found in the park). We have more info about visiting that waterfall below.
There's about a 50 peso fee to enter, and a visitor's center if you have questions or need suggestions for your visit.
Time For Waterfalls
There are a few to visit, but the Salto Aguas Blancas waterfall is one of the most iconic. This waterfall is one of the highest in the Caribbean, thundering down more than 270 feet before splashing into a green-colored pool of water. It's a trek to get out there (around 6 miles on an all-terrain vehicle) but the ride is beautiful. You'll ride a bumpy trail through a thick forest, down past villages set on the hillside, and around sprawling farming fields before arriving at the falls, after a short hike — only 5-15 minutes. Thanks to the walking and viewpoint platform you can get a closer view of the waterfall, but avoid swimming in the fall/winter/early spring: the water here is freezing cold!
The falls are found in the lush pine forest (some trees reaching almost 100 feet), which can create some shade in and around the falls. You'll want to bring some cozy layers to keep you warm while you admire the view in the cool shade, especially if you're visiting earlier or later in the day.
You'll want to go with a tour, so talk to your Local Coordinator (for ILP volunteers) or your overnight accommodations about options. There are also a few available online, like this tour for example.
As a heads up, this waterfall is found in the Valle Nuevo National Park if you'd like to add on a few other activities found in that park (above) while you're here). There's about a 50 peso fee to enter the national park.
Places To Stay
You have a smattering of hotels available in Constanza, but some of the homestay/Airbnb type situations look so adorably charming, like this A-Frame cabin, or farm stay villa. There are quite a few affordable places with stunning views or perks like wrap-around porches or cozy fireplaces for cooler evenings.
A Few More Perks & Details
For Booking Tours
You'll be able to get more information about all the activities we talk about in this blog post by visiting the local tourism office. You can also contact the office via WhatsApp: at 82-9801 7199.
That option is recommended over online — if you've noticed, this resource is the predominate option you can find online but there are a handful of tour offices around the city to help you arrange tours, transportation, answer questions, etc. if you want to wait until you arrive in Constanza.
You can also talk to your accommodation about options and other resources.
Don't Miss The Strawberries
If you're a fan of these ruby-red berries, you have to visit Fresas Ariyama. These berries are special, known for being sweet, juicy, and pretty large. This operation has been around since 2015 but just started receiving visitors in 2020 based on the berry's popularity. Each visit includes a 45-minute tour, a few tastings (like strawberry tea), and learning all about the growing process (tours are 500 pesos per person). Picked strawberries are 100 pesos per container). Learn more about this family's strawberry farm, here.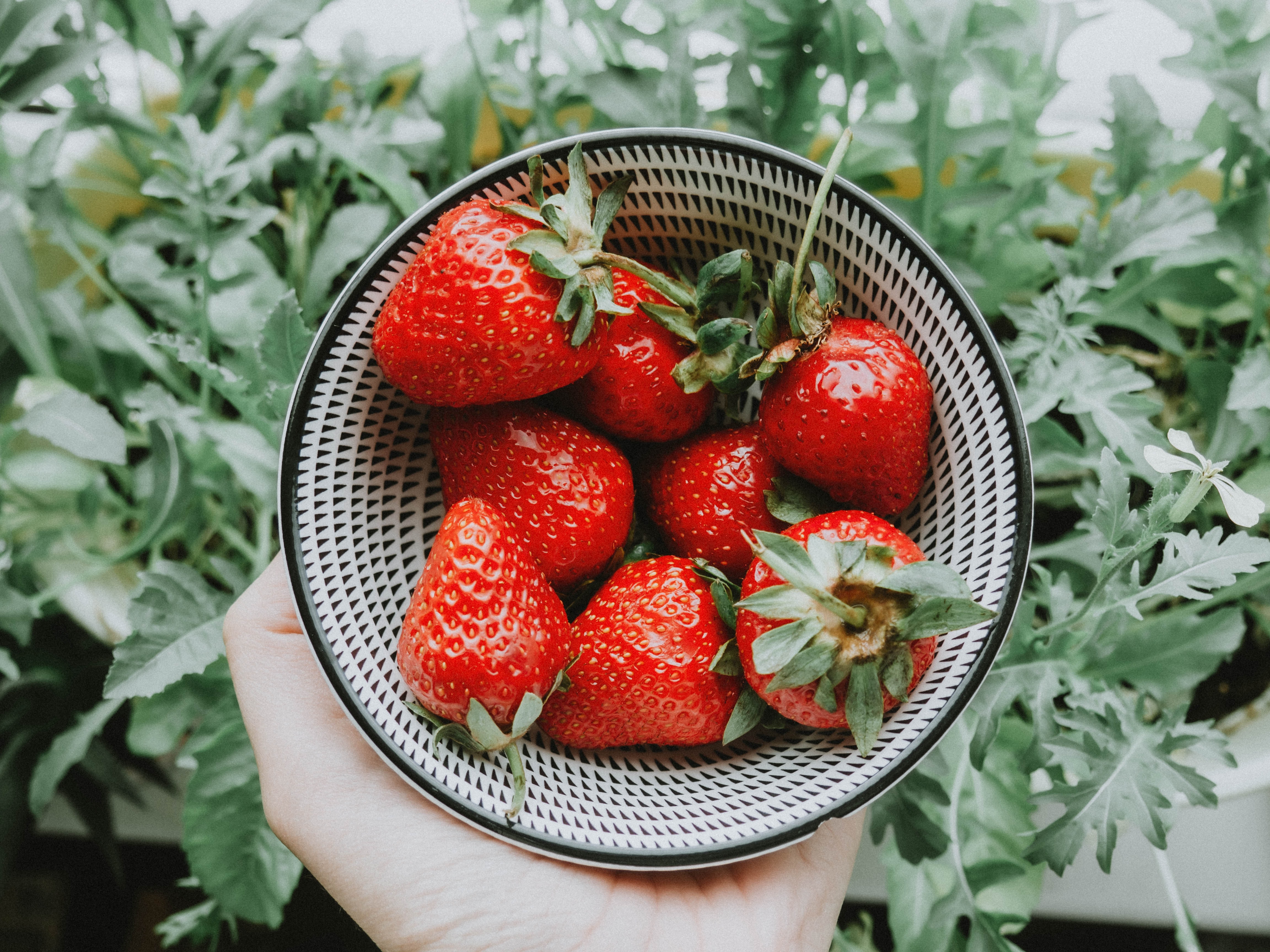 How To Fit This Into Your Vacation Plans
It's best to be here for at least two days especially if you plan on visiting the national parks (which are a drive away), but you could squeeze the highlights into a day trip if you had to — if you go that route, I'd visit for the day only if you were close by. If you're in Jarabacoa (we love all the things to do there), that's an ideal spot to "day trip" to Constanza from (but again, you'll likely want to stay for longer).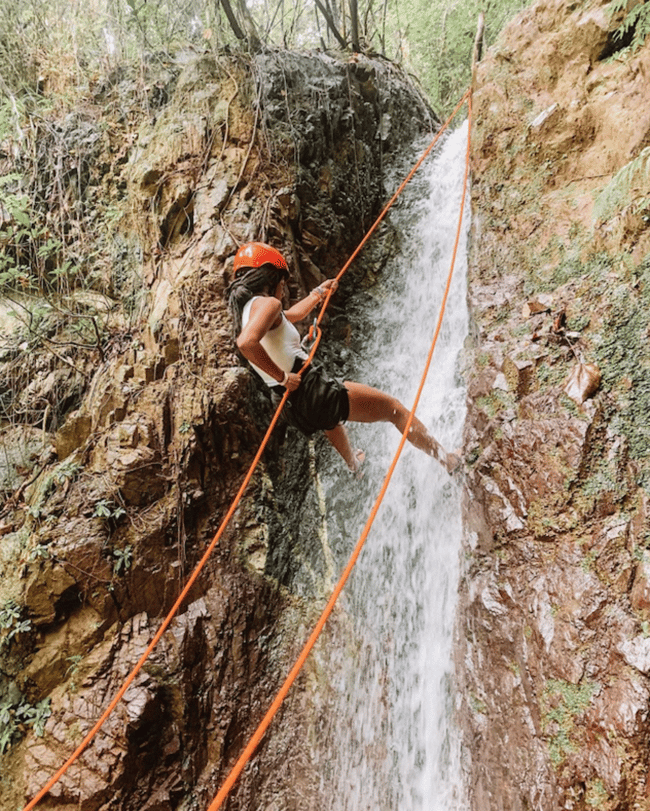 Easy Ways To Get To Constanza
From Jarabacoa
This mountain getaway is close, just about an hour or so away, and is an easy vacation spot to visit before or after your time in Constanza. Best to travel between the two cities by taxi (there isn't a bus route). The drive should be under an hour and cost about $25 if you're wanting an idea of the price. Here's more on Jarabacoa — it's not a spot to be missed.
From Santo Domingo
You can snag a bus directly there from the capital city. It's about a 3-hour drive (book here), making it an ideal little stopover after you're finished exploring the Spanish-style architecture and other things to do in Santo Domingo.
From Puerto Plata
If you're on the other side of the island, you can also head to Constanza on a weekend. From the hub of Puerto Plata, you can take a bus to La Vega (book here) and then snag a taxi the rest of the way (about an hour drive). In total, plan around 3 hours to get there.
Ready to live the island life?
Come volunteer with our Humanitarian Program for a semester in the DR with ILP! You'll have to chance to really make difference by offering free English learning classes to local kids, and be able to travel to some incredible one-in-a-lifetime places while you're at it! We set you up with a group of college-age volunteers to teach, travel, and live with, so you have plenty of adventure friends to explore with. Come see what this program is all about (we think it's something you'll love).