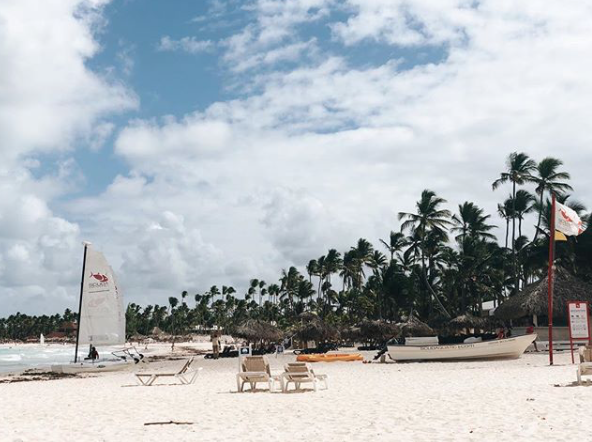 Punta Cana is home to some of the Caribbean's top beaches ... once you go, it's easy to see why!
---
Traveling to the Caribbean and need tips?
Dominican Republic Destination Guide
---

This gem is located on the eastern coast of the Dominican Republic (near Samana, another favorite beach getaway) and gets its fair share of vacationers from all over the world. Punta Cana isn't a city, but an area .... the entire stretch of coastline on this portion of the island has white-sand beaches and crystal clear water.
We've outlined what you need for a trip over to this part of the island, which is one of the top-vacation spots for our volunteers who spend an entire semester living in the Dominican Republic. Here's what your Punta Cana vacation should look like:
Top Things To Do
Punta Cana is a resort type of getaway, which means lots of tours and packages when it comes to things to do. You'll find loads of all-inclusive resorts and pretty beaches, with hotels ready to arrange an all-day tour for you. In general, you can book most excisions with your hostel or hotel, or by walking along the major beaches and booking directly with one of the vendors you'll see advertising around town. We've outlined a few of our favorite things to do, plus our favorite beaches: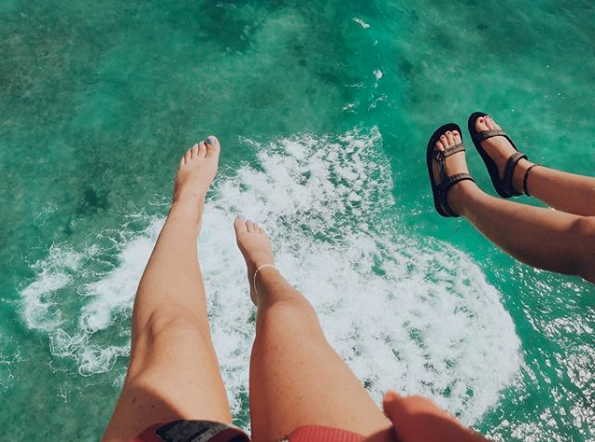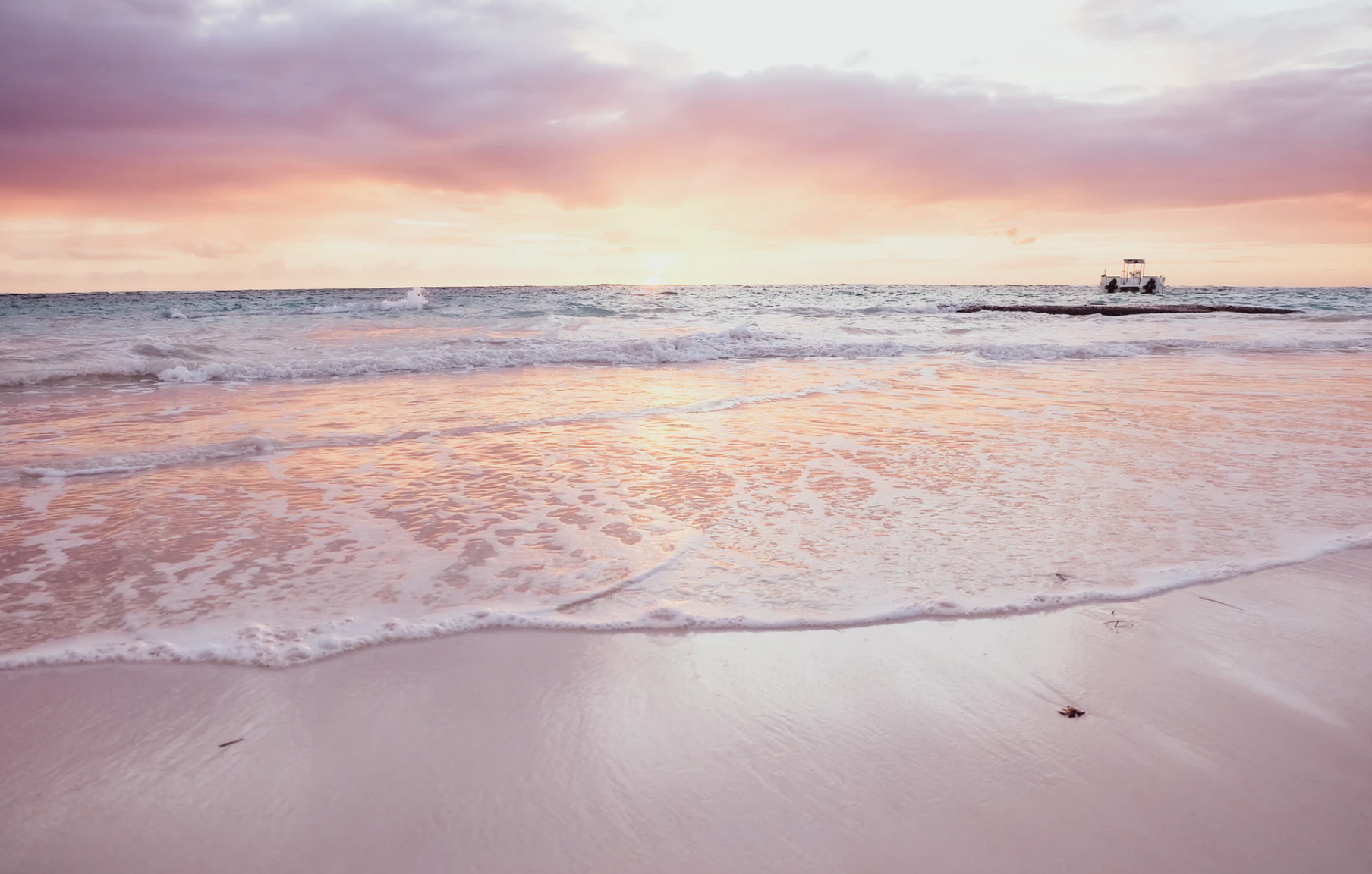 Talk To Your Hostel Or Hotel
For Ideas
Punta Cana is the land of all-inclusive resorts and tours, so your hotel or hostel will be able to help you price out different tour packages if you're wanting to go on a Dune Buggy Trek, go zip lining, horseback riding, swim with string rays and more. There is even a safari trek where you board a "Super truck Safari" that takes you to sugar cane plantations, dense jungles, and other spots around Punta Cana.
What About Snorkeling?
If you're into the best snorkeling around, best to visit the Caribbean side of the island, rather than the places in Punta Cana. You'll find snorkeling tours, but it's best to just check out our favorite snorkeling spots in the DR instead of snorkeling in Punta Cana.
Best Beaches
There's about 22 miles of coastline all along Punta Cana, so you have the pick of the litter when it comes to beaches. Here are our favorites:
Playa Bavaro
You'll find powdery white sands and impossibly blue waters at this beach! It's a popular one, with a resort and shops and such behind you and chairs and cabanas you can rent out for the day. It's one of the most popular beaches in Punta Cana.
Macao Beach
Another favorite spot our ILP volunteers love is Macao Beach. It's about a 30 minute drive north of Bavaro, but worth it. The teeny town of El Macio is nearby, but this place is relatively underdeveloped compared to the resort-lined strips of other beaches. Macao beach is popular with surfers, so would be a good spot to grab a board if you'd like — you can get a 1-hour board rental for about $15.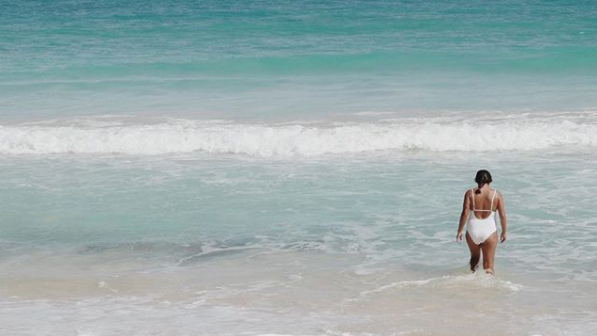 Arena Gordo
This beach is a swimmer's beach, with long stretches of white sand and blue, calm waters. You'll find lots of families with kids splashing in the quiet waves. . At first, it looks like a resort owned beach, but you can get public access if you enter at the Ocean Blue & Sand Service Entrance.
Punta Cana Princess Beach
There's a section of beach right in front of the Punta Cana Princess all-inclusive resort that is also a stunner. If you're looking for places to stay that have a private section of beach, this is a good place to pick. You can read a bit more about it in the "Places To Stay" section of this post.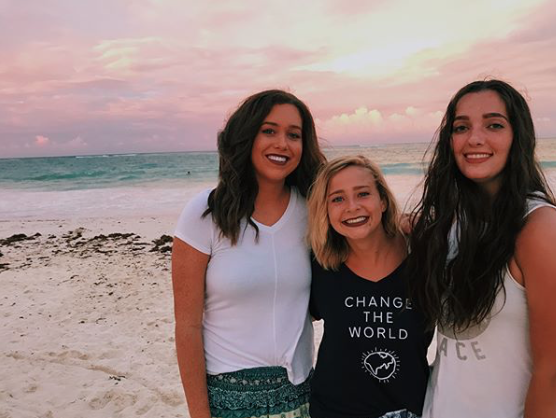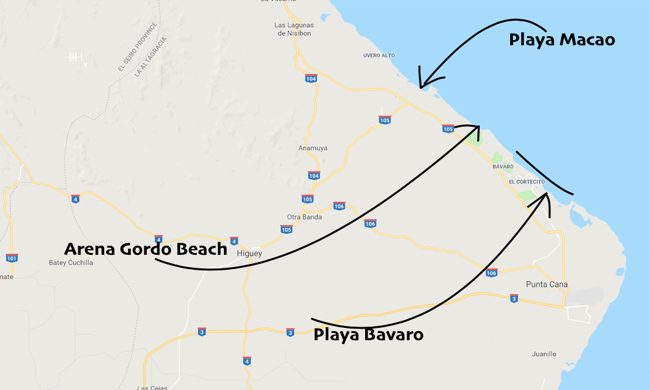 +Nearby Adventures
Isla Saona
This is one of the most famous day trips from Punta Cana, and one we absolutely love. Saona Island is best reached by the jumping off point Bayahibe. It takes about 1.5 hours to get from Punta Cana to Bayahibe, and you'll find loads of tour packages willing to arrange everything for you. It's an all day activity, and prices usually hover around $90 for the day. You can book tours in Punta Cana by chatting with pretty much any resort.
We have all the details for seeing starfish around Saona island right here.
Isla Catalina
Another island adventure, Catalina Island is a fun, all-day getaway from Punta Cana. Similar to Isla Soana, you'll jump off at Bayahibe. They islands are actually really close by, so most people do either Catalina or Saona. The island itself is amazing to lounge on, or you can explore some excursions, like a snorkel or scuba trip there. Get more info about Catalina Island here.
Hoyo Azul
Found in Scape Park (a few miles inland and to the south of Punta Cana) is a stunning sinkhole, filled with crystal blue water you can swim in. There are regular tours from Punta Cana to Hoyo Azul; your driver will drop you off at the park entrance and you'll have a short hike until you reach the swimming hole — keep an eye out for monkeys in the jungle on your trek in. It's absolutely magical to swim in, though the water can be a bit cold!
You'll find multiple tours (some packages include zip lining), that range in price; plan on paying about $60+
Or, you can DIY. A cab ride to Scape Park should be less than $10, and the entrance fee is about the same. This strategy works best if you leave early to avoid the crowds that come with the tours.
Also as a head's up: you could spend all day at Scape Park. There is ziplining, a cave to explore, and more. See what else there is to do at Scape Park here.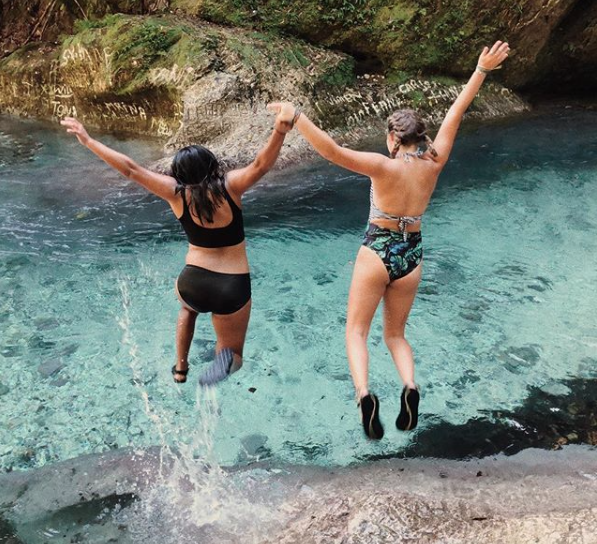 Places To Stay
Expect a huge range of prices around Punta Cana. If you're wanting to splurge, you'll find fancy, all-inclusive resorts all along the coast line which can be a fun break from staying in hostels — everyone loves smoothies and dinner catered right by the pool! Other groups in the past have split an AirBnB, or found a couple of hostels worth recommended. Here are a few to check out:
Macao Beach Hostel
Found about 12 minutes away from Macao Beach, this hostel comes recommended by travelers who want to be close to the beach, but away from the main downtown area with all of the resorts. It's a very chill, laid back, backpacker atmosphere, with dorm room beds (or tents!) for $20-$30+ a night.
One volunteer (Shout out to @brissaarias!) mentioned an 8-hour tour they booked through this hostel that had you stopping at Higuey, and Hoyo Azul, plus lunch and such for $45. Not bad!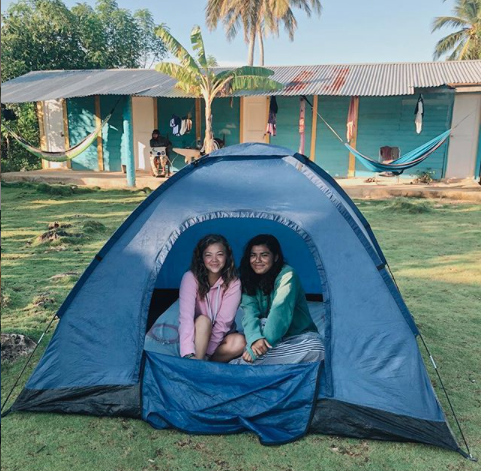 Occidental Punta Cana Resort
A 5 minute walk from Bavaro Beach, this is another recommend hotel with some serious perks, like a few pools, and all-inclusive food packages. Prices depend on the room you're looking at (beach-view properties are more), but you can check specific prices on serval sites, like Booking.
Hotel Caribe Club Princess
(AKA, Punta Cana Princess)

Volunteers love staying at this hotel, maybe because they love their pool so much, and the included drinks and meal packages. There's also a shuttle to take you to popular spots in Punta Cana. There is also a private section of a lovely beach, just for guests of the hostel. This budget friendly resort has prices that range according to when you book — check prices and all-inclusive details here.
Getting To Punta Cana
Punta Cana is found on the eastern edge of the island, nearby a few favorite places to adventure in. Most travelers are coming from Santo Domingo, the country's capital for a couple of reasons. Santo Domingo is worth a few days of your time, and it makes getting to Punta Cana easy — there's a bus called Bavaro Express that will take you from Santo Domingo to Punta Cana (and La Romana and Bayahibe, as well).
It's about a 3 hour bus ride, on a nice bus with air conditioning. Volunteers mention bringing a jacket or something to help keep you warm in case the air conditioning gets too chilly. The Bavaro bus ride is about $10 — you can check prices and times on their website.
Getting Around The City
Check with your resort; some resorts offer transportation around to other beaches and such, which is handy. You can also call a taxi to help you get around if you're not staying at a resort who offers transportation.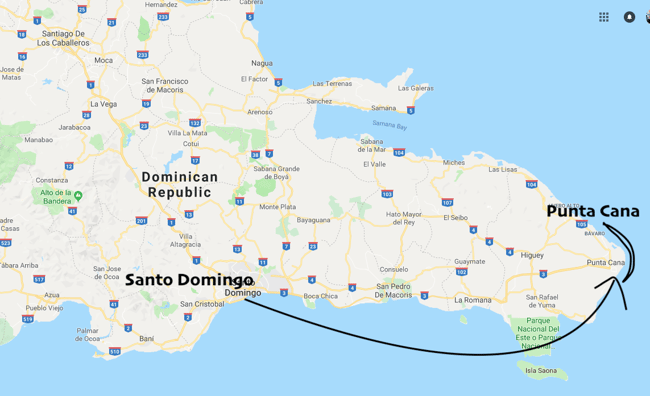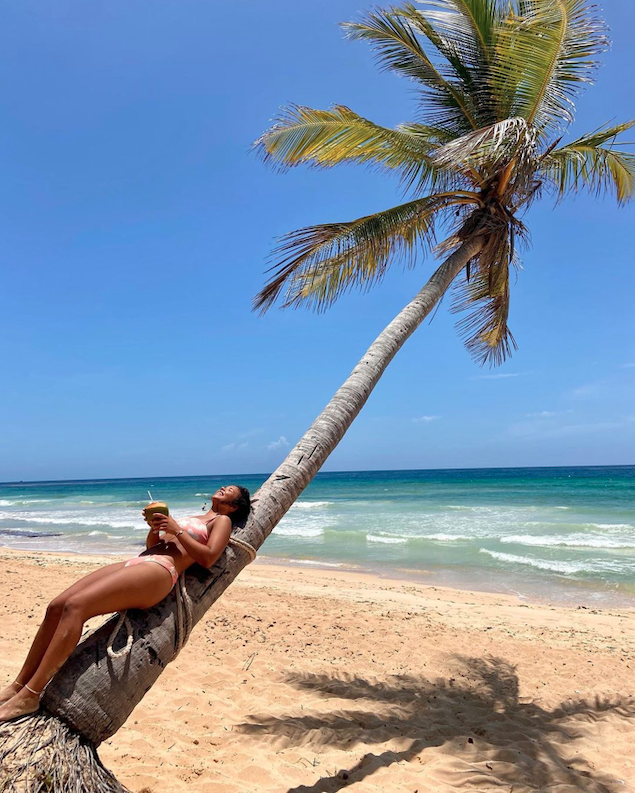 A Tip Or Two
You'll find warm weather all year round here, but the high season is from December to April, so you might find higher prices during these months, than if you visited in the summer, or early fall months.
Like we mentioned before, Punta Cana is an area full of all inclusive resorts, so you'll typically find lots of beaches and guided tours and excursions. Most volunteers combine their trip to Santo Domingo and a couple of other spots on their long vacation, instead of just hanging around Punta Cana for 4-5 days.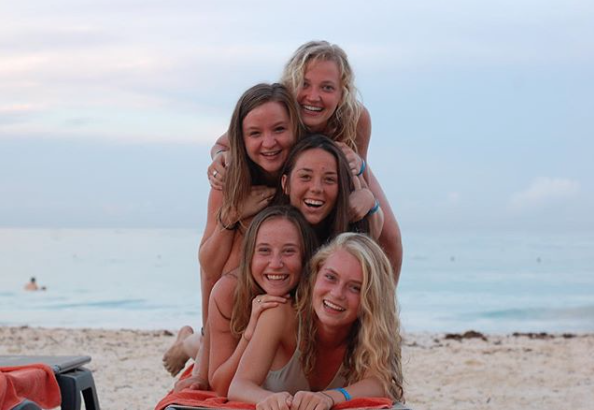 Ready to spend a semester living in the Dominican Republic?
Don't just spend four months at the beach ... take the opportunity to make a difference there as well by serving the underprivileged children! Learn more about the ILP program in Puerto Plata here or click below to apply: