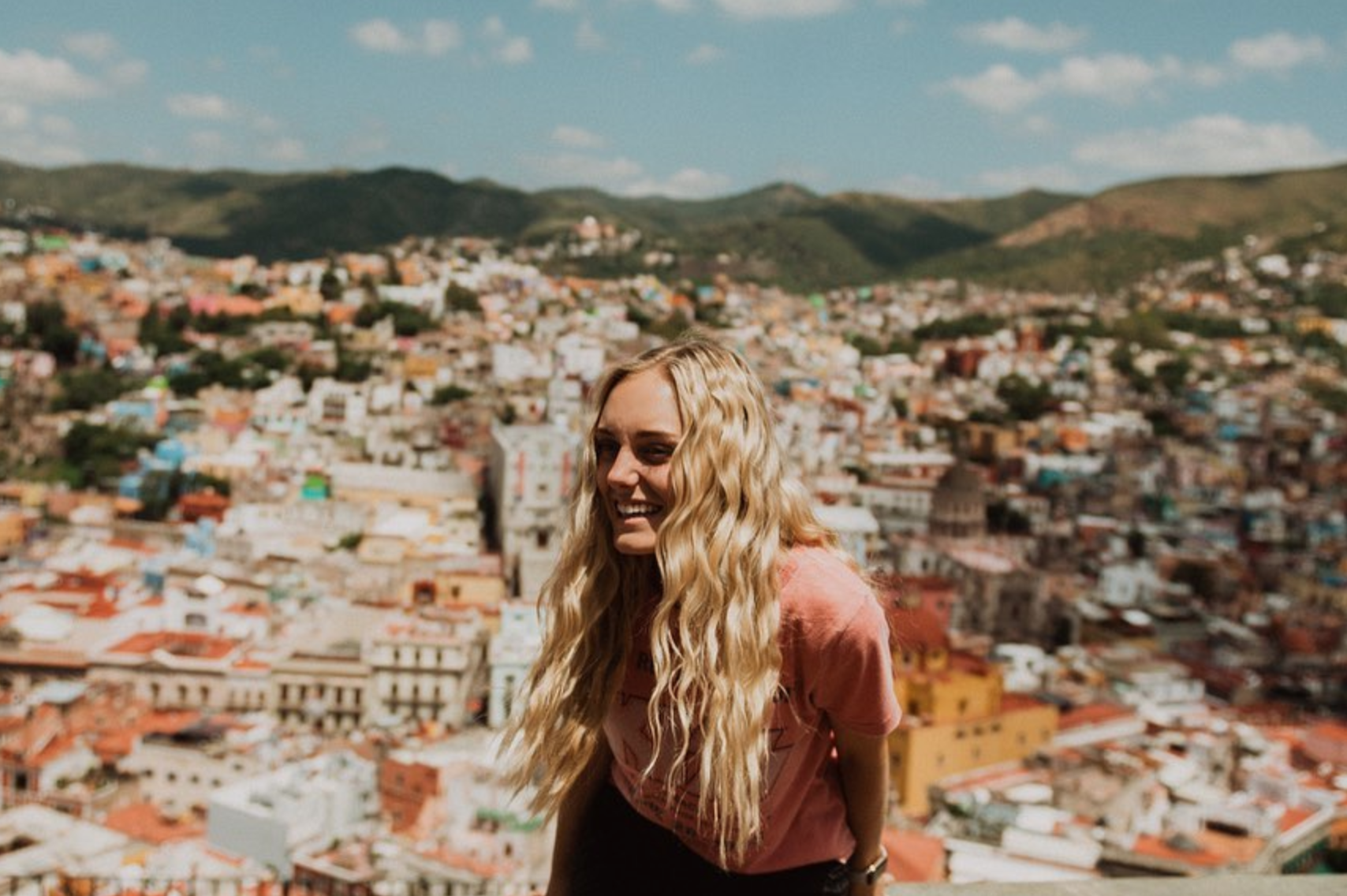 Is it the food? The jungles and beaches? The dozens of weekend trips? The bright and vibrant culture (and the fact that it's crazy affordable)? We're not sure, we just know Mexico is practically perfect.

Oh Mexico. I cannot get enough of this country. I'm convinced you could take 10 trips here and still come back wanting more ... which is maybe why we have had ILP volunteers do a semester here and want to come back again as a Head Teacher. There is just so much to see and experience (and eat) that 2-3 months really isn't enough time.
---
Get a closer look at volunteering in Mexico with ILP.
---
You may think you know all about this country — it's a cruise stop, a spring break trip, and just a few hours south of where you might be living right now ... but if that's all that comes to mind, that's where you're wrong! Mexico has Caribbean-blue waters ... in a freshwater lake. Mexico has turquoise hot springs hiding on the hillside of a mountain. Mexico has sunny cities, full of cathedrals painted a rainbow of colors, which hosts hot air ballon festivals ... didn't you know?
Our volunteers in Mexico aren't even going to those tourist-slammed beaches or ruins and instead are uncovering surprise after surprise while living in this country. Let's just say your Instagram feed is about to get real colorful.
I wish I had all day to gush about why I love Mexico, but I think hitting just a few highlights will whet your appetite. This country has major (major) perks.
Take A Zillion Weekend Trips
If you like to travel come to Mexico.
Seriously, though. ILP volunteers don't teach on Saturday or Sunday, so you have weekends off which means lots of free time. For many other programs, vacation spots are a bit far away so most weekends are spent exploring the city they're living in.
But in Mexico? You can literally visit a different city every single weekend and not run out of options. There are that many different weekend trips, which like I mentioned, isn't the case for all of our countries.

And the bus tickets are cheap. We'll get to how beyond-affordable Mexico is in a minute, but there have been volunteer groups who have gone to the bus station early on a Saturday, paid $4 and hopped on a bus to explore a new city. Crazy. See places like the pastel cathedral of San Miguel De Allende, or the leather shoe-mecca of Leon. Fall in love with the European streets of Queretaro. Climb ancient ruins in Teotihuacan ...
I could go on and on, or you can just check out our favorite weekend trips in Mexico.
It's a serious advantage. In Mexico, you can see and do so much on the weekends then, spend your actual vacation days seeing even more.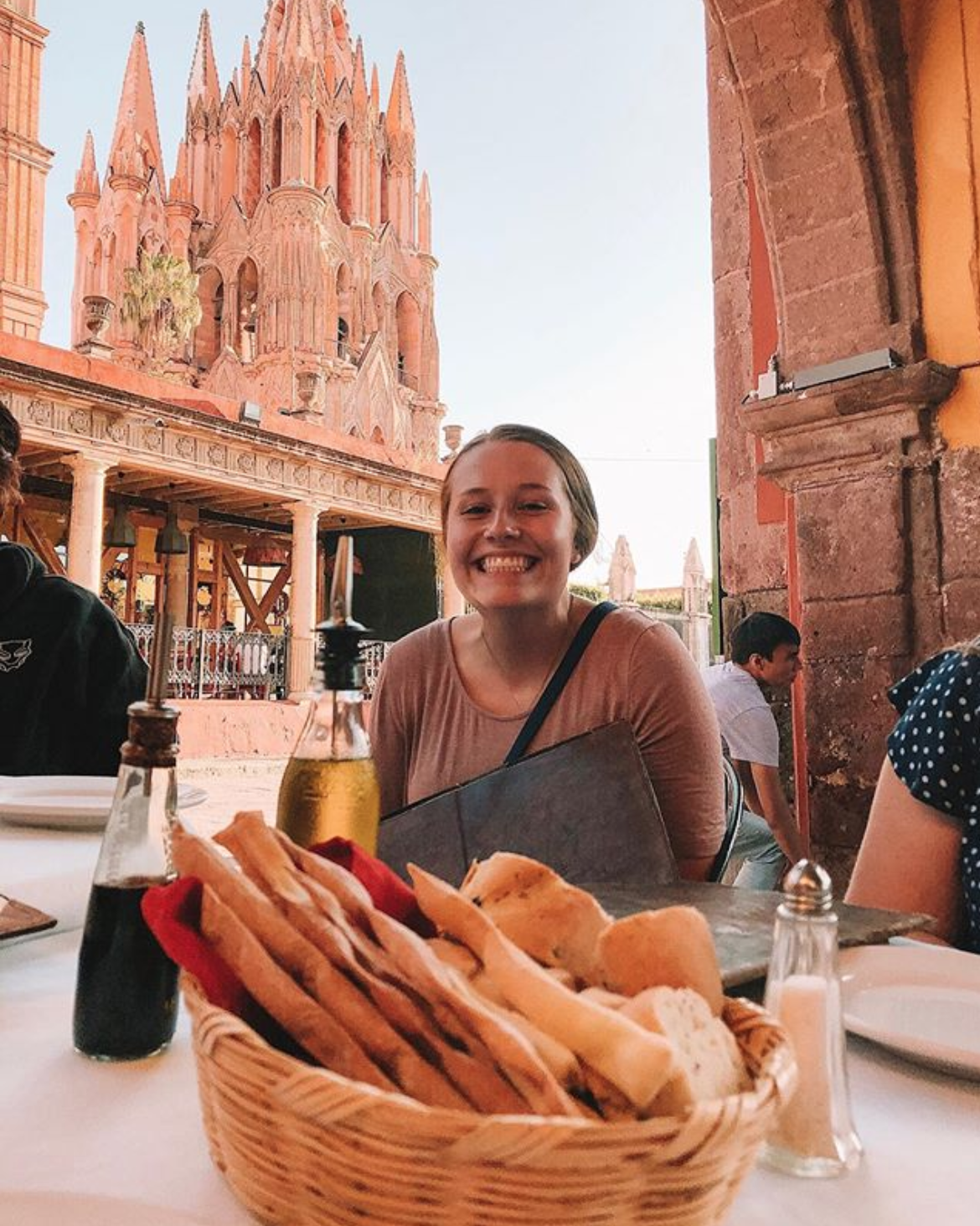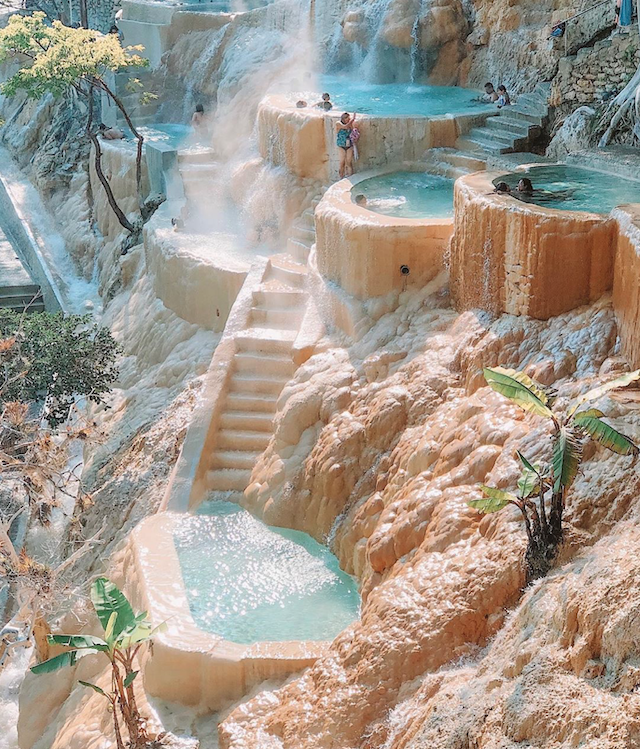 Major Bucket List Things To Do
Get Obsessed With Cenotes
There are thousands dotting the country of Mexico and are totally underrated. Cenotes are underwater limestone caves where you can jump into a pool of turquoise water, snorkel between the stalagmites, and peer up through the opening at the top to see the blue sky streaked with clouds. While loads of other countries have lakes and coastlines, not everywhere has cenotes ... and they are officially the coolest place to take a swim.
Here's the post all about our top cenotes (it's one you'll want to read through, complete with pictures we're obsessed with).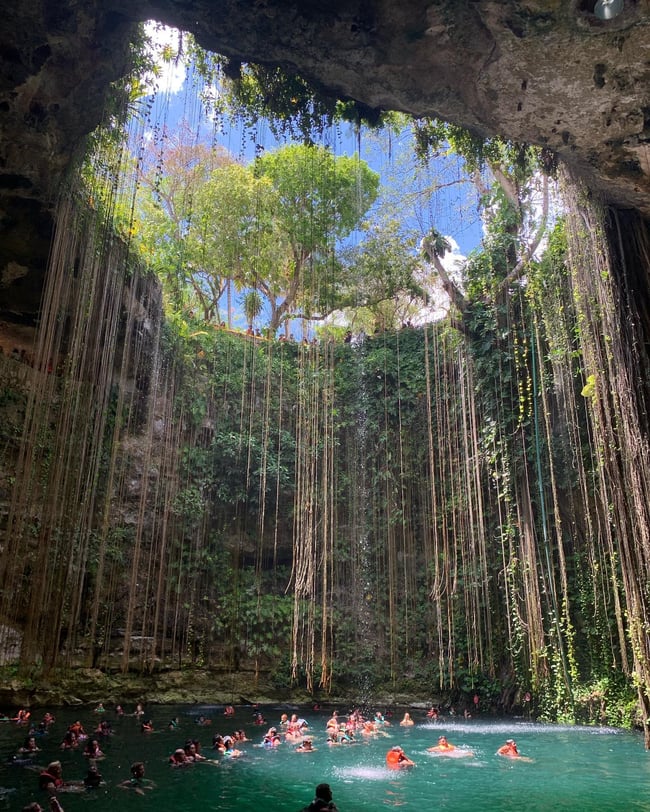 Time For Baby Turtles!
Oh can you even imagine hanging out on the beach then grabbing a little coconut shell full of baby sea turtles and helping protect them as they make their way out to the ocean? Ah! While tourists end up paying $30+ to make this dream a reality, our volunteers found a spot on Puerto Escondido where you can have this amazing experience for about $3. Seriously.

Get the low down on releasing baby turtles in Mexico right here (complete with adorable pictures, obviously).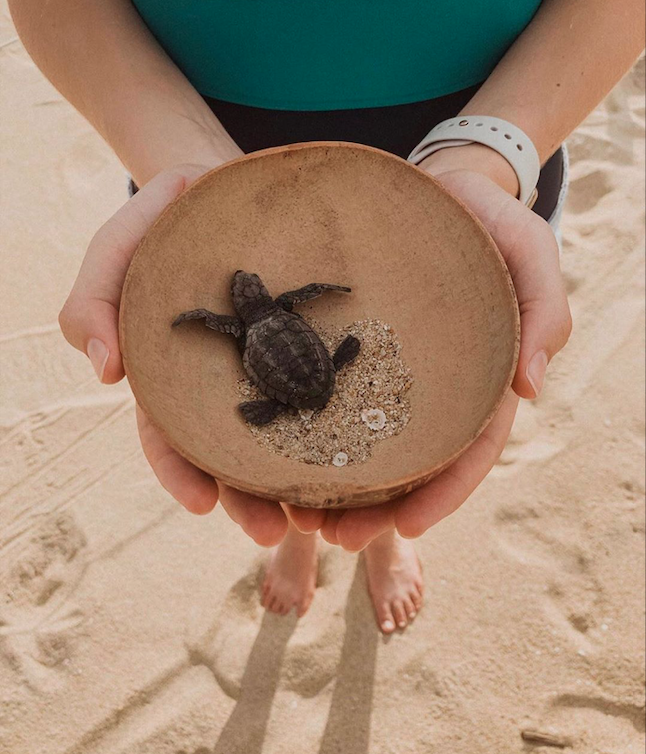 Go Visit a World Wonder
If you're trying to get all the World Wonders, you'll have to visit Chichen Itza. You can easily spend a day admiring this impressive stacked pyramid with all the tourists, but you have an insider tip: Chichen Itza is best seen as a day trip from some of our favorite vacay spots. After you visit the World Wonder, hang out in the sleepy town of Vallodolid or the cenotes found in Tulum.
But that's just the start to ruins in Mexico. There are tons to visit, from pyramid complexes you can actually climb, to somber statues that were possibly placed there by aliens? Chichen Itza is easily the most famous, but that's just the tip of the iceberg.
The Surprises In This Country
There's a lot I don't know about Mexico, but once I starting peeking at what the ILP groups were doing here, I was shocked .... I couldn't believe some of their weekend trips, day trips, and vacation spots weren't them leaving the country. Don't believe me? Take a look just a couple of "I can't believe you didn't leave Mexico" pictures from popular vacation spots.
This Isn't Italy
If you feel like taking a quick trip to Italy without leaving Mexico, Val'Quirico is the city for you! This town isn't found in Europe but is nestled right next to Puebla, Mexico, and is completely styled after those charming towns you see in Italy. It's the whole package, too — find galleries and fountains, cobblestone streets and gelato stores, and flower-filled balconies. There are so many details, it's hard to believe this isn't Italy.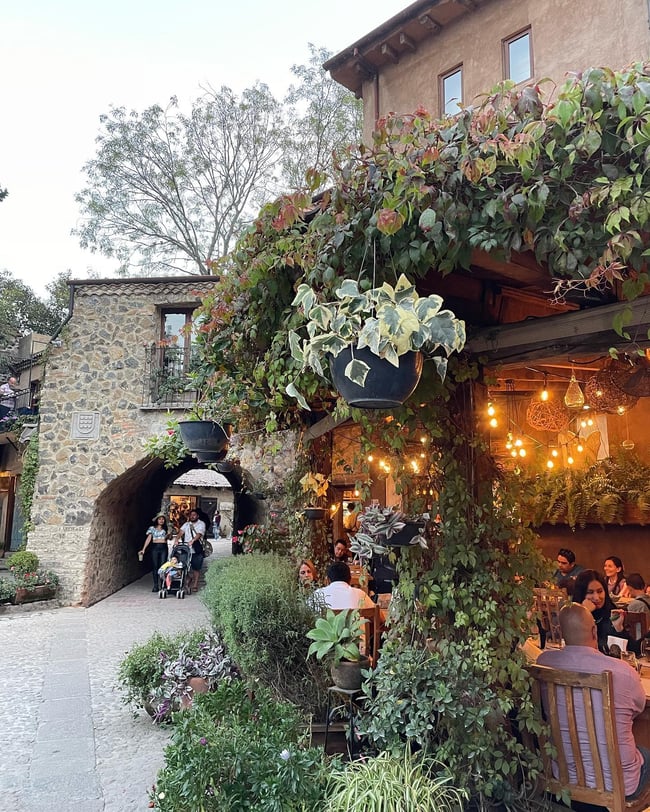 This Isn't The Maldives
When I first saw pictures of this place, I could not believe it was in Mexico. The whole experience feels like you're hanging out in some ultra luxurious island chain like the Maldives, but you just took a short flight over (or bus ride, if you're already living in Mexico as an ILP volunteer!).

Lake Bacalar is the stuff magazines and Instagrams posts are all about. Think baby-blue water, fringed with beachy bungalows and rows of swaying palm trees. After an afternoon in actual paradise, you'll wonder why any other spot in Mexico is weirdly more famous? Not sure why this gem isn't the face of all things Mexico because it's pretty much perfect. Oh, and isn't quite yet flooded with tourists. Love, love, love.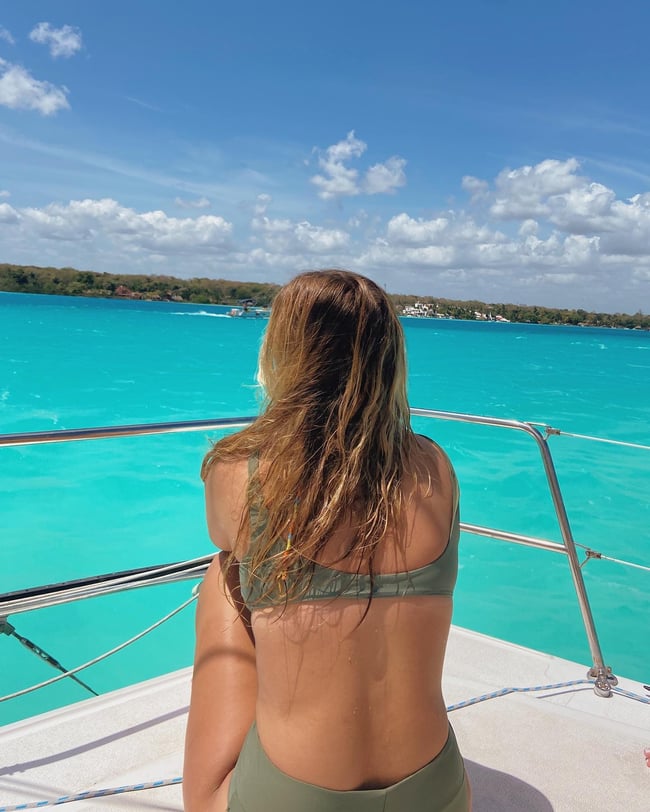 Beaches, Jungles, Ruins, Oh My
Mexico really has it all — without leaving the country, you can visiting dreamy beaches with swaying palm trees, trek through thick jungles to hang out on ancient ruins, or hike across the dessert full of cacti. You have high mountains with hot springs, and deep lakes that you can kayak across. There are also sleepy fishing villages where you can ride horses on the sand, and painted magic cities complete with cobbled streets and towering cathedrals.
You're welcome to visit other countries on your ILP semester in Mexico (places like Peru, Panama, Costa Rica, or even Nicaragua) but most volunteers don't .... there is that much to see and do in Mexico.
Want a peek at what your vacations could look like? This Mexico vacay planner has it all mapped out for you ... we think a few pictures of our favorite vacations will also be a pretty good teaser as to what's waiting for you.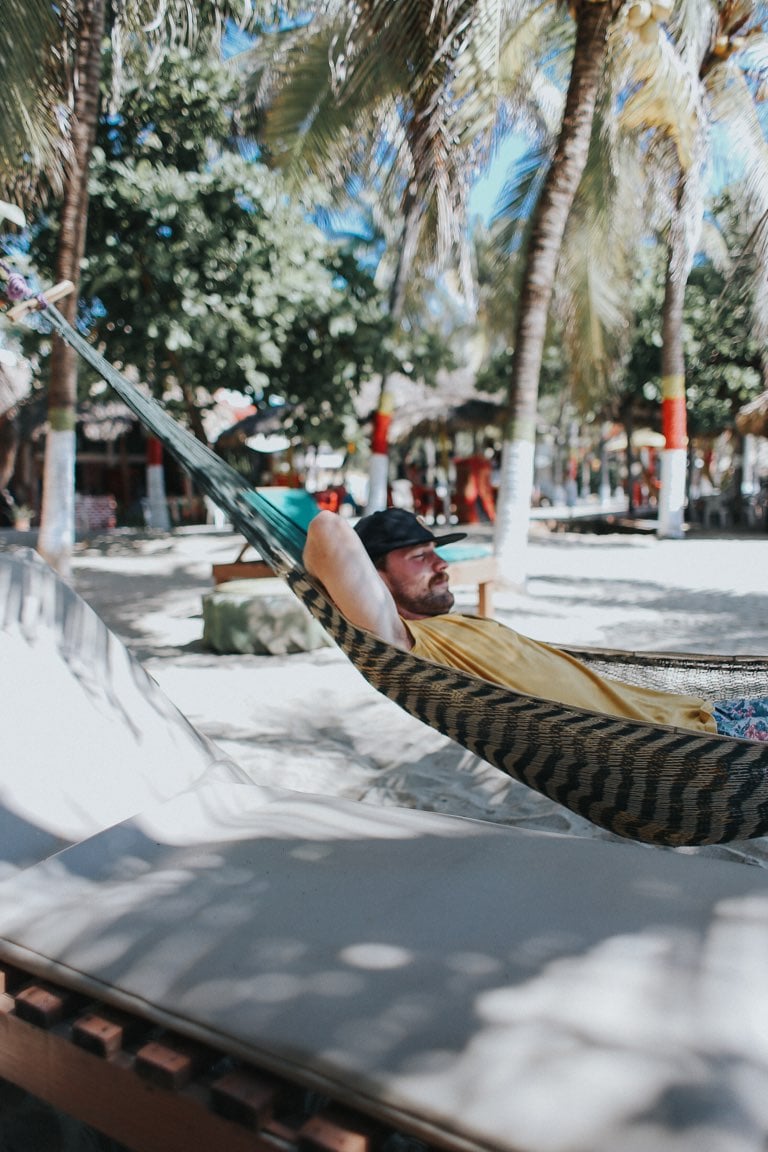 Can We Talk About The Food?
Going to a new country means trying a lot of things, but one thing you can count on in Mexico is the food. Breakfast, lunch, and dinner are provided to our ILP volunteers which gives you the chance to taste some really authentic dishes, but you'll still find all of your favorites. Piles of tacos, Mexican street corn, cold agua fresca, cinnamon-spiced horchata, cheesy quesadillas dipped in spicy sauces, and sugary churros, still warm from the fryer (and stuffed with ice cream). Oh, and the best kind of Coca Cola. The list goes on and on and on.
Are you totally drooling yet? If you're anything like me, you'll want to do some research on what foods to eat in Mexico before you go so you can make sure to try all of your favorites. Trust me, you'll probably never want to eat Americanized Mexican food again once you've tasted the really authentic stuff.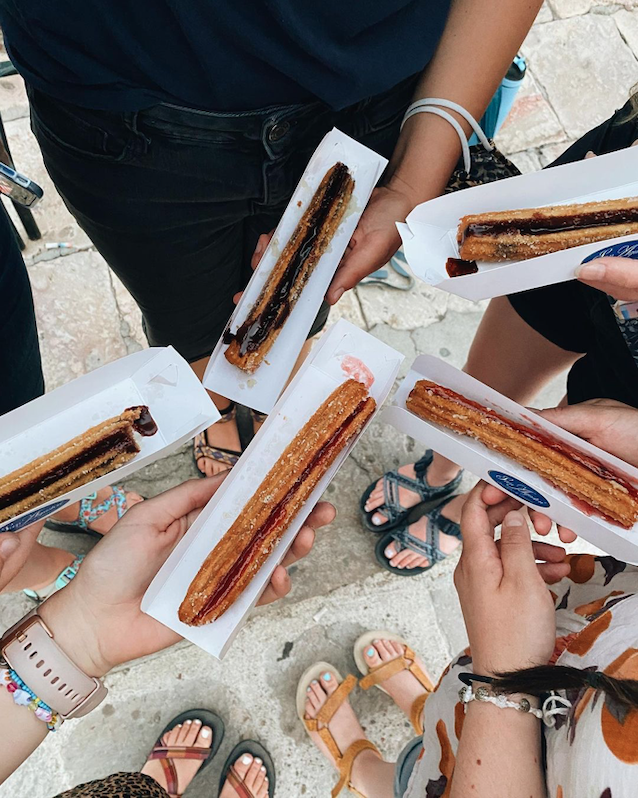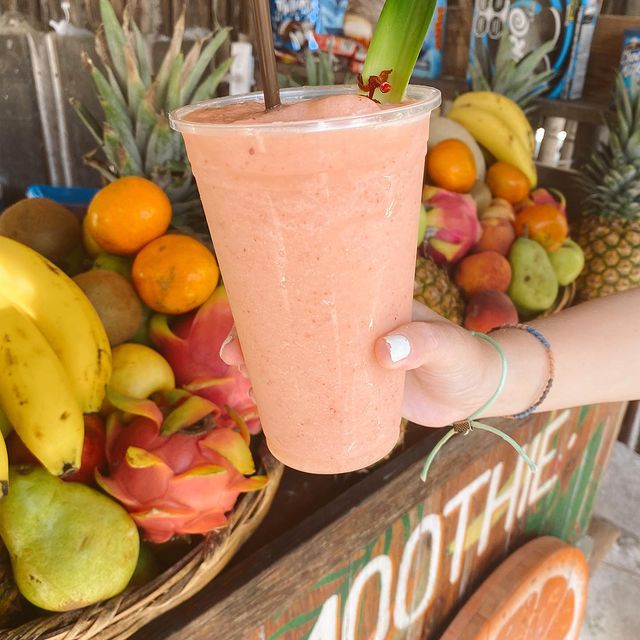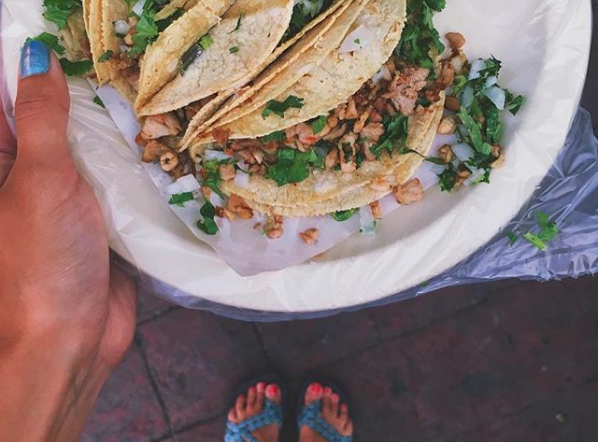 Save Money + A Few More Unbeatable Perks
It's Crazy Affordable
Oh, Mexico. We love you for gorgeous beaches, the best food around (don't tell our other countries!), and for all the adventures with year round perfect weather … but we're even more in love thanks to the low prices all of these things come with.
You can easily and cheaply get to a handful of our favorites cities on any weekend and save your vacation time for southern destinations, which means you may get even more adventures than other volunteers do in other countries while sticking to a budget.
This country is home to some serious bucket list adventures without the need to spend an arm and a leg — Here are just a few of our go to adventures spots you can do for super cheap: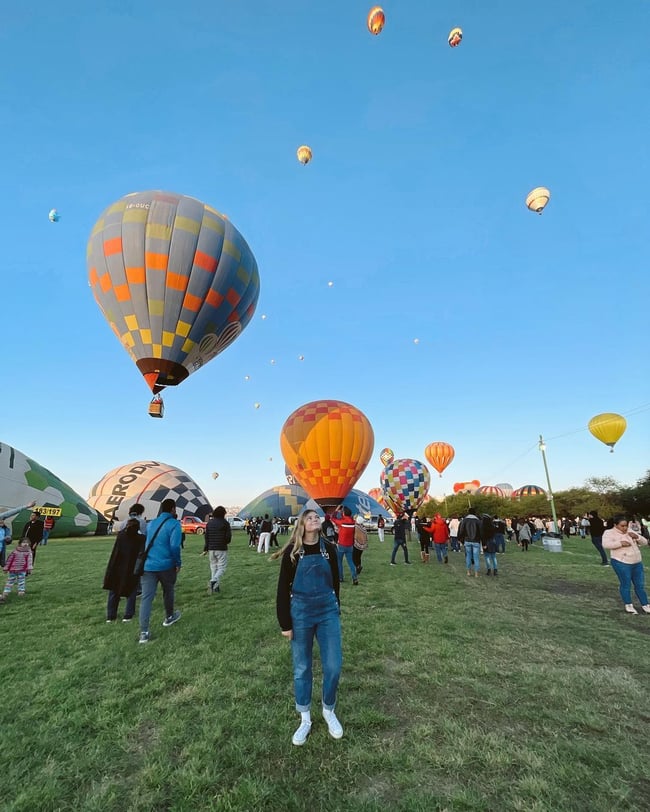 Actually Learn The Language
You don't need to speak Spanish at all to volunteer with ILP, but if you want to learn another language this is probably the best place to do it. Think about it ... the chance to learn basic Spanish by immersion — and the people here are so kind and welcoming. It's a total win-win.
Here's what one ILP volunteer had to say about that: "I've lived in multiple parts of the world and my semester in Mexico was by far the easiest when it came to learning the language. Spanish is a lot closer to the English language than say Russian or Mandarin, so it's quicker to pick up. By the end of my summer volunteering in Mexico I was confidently walking into a restaurant and ordering my meal all in Spanish.
"Also, after I returned home from my semester abroad, I loved that Spanish was the language that I had learned because I had many opportunities to continue using it. Ask me how many times I spoke Thai or Russian after I came home from those countries. ZERO. But that's also because I really only learned how say hello and goodbye in those languages! Spanish is the way to go ... plus, I can't tell you how excited it got my cutie students when I could have a little conversation with them after class, all in Spanish."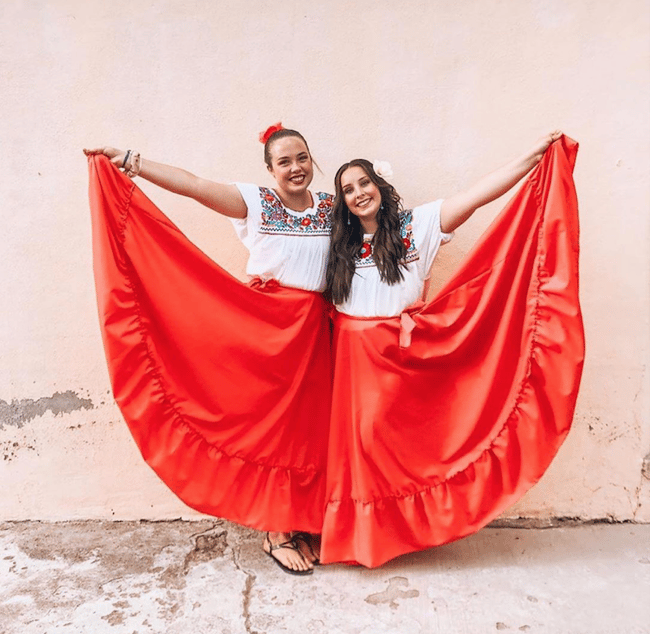 The Most Loving People
Mexico has an incredible family-based culture, but you don't really get that there as just a tourist. Because volunteers are living in local neighborhoods, you really get immersed in all of this. When you make local friends, you're treated like family. You may even get invited to birthday parties where you'll spend time with grandmas, grandpas, cousins, brothers, sisters, aunts, and uncles ... and you'll all be a part of it.

If you're looking for an experience where you can really soak up what it's like to live in a foreign country, Mexico is the spot for you.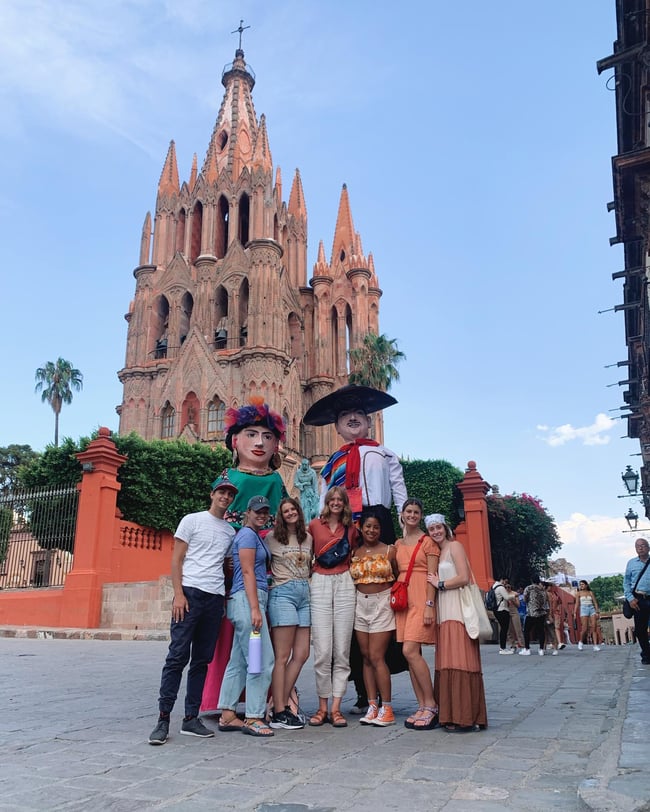 Shhhh, don't tell
... But Mexico's the country that really has it all. If you're looking for too many adventures to fit in a semester, a bright and colorful cultures, too many vacations the rest of the world don't know about, plus some of the best food around, you're ready for Mexico.