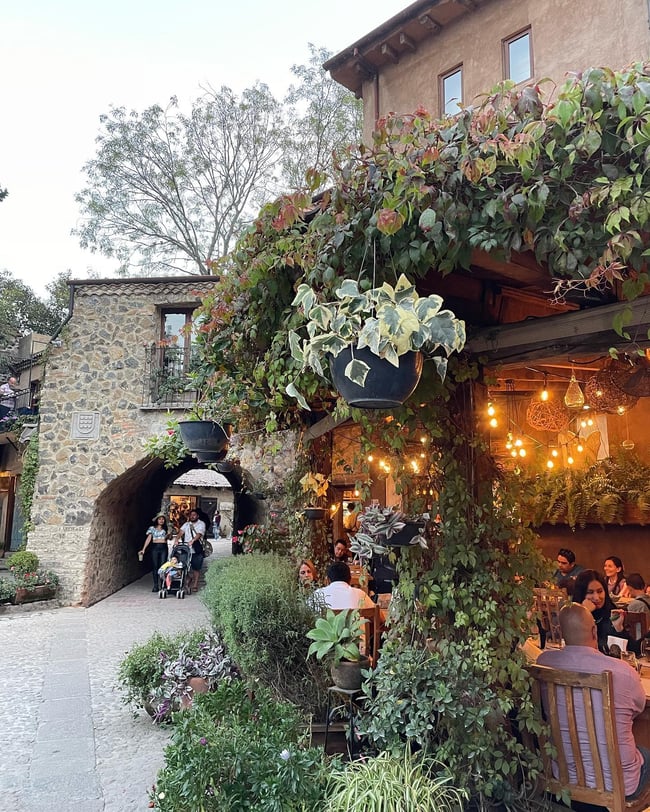 Can you believe this Italian town is found just a quick taxi ride from Puebla, Mexico? If you feel like taking a quick trip to Italy without leaving Mexico, Val Quirico is the city for you! This town isn't found in Europe but is nestled right next to Puebla, Mexico, and is completely styled after those charming towns you see in Italy. It's the whole package, too — find galleries and fountains, cobblestone streets and gelato stores, and flower-filled balconies. There are so many details, it's hard to believe this isn't Italy.


---
READ NEXT: All the day trips + weekend spots from Puebla.
---

We're all about the city of Puebla, but honestly, a major pull to this place is all of the nearby day trips and weekend getaways you have quick access to. You have your pick of all sorts of little side trips to your adventure in Mexico, but Val'Quirico is so close (and so pretty) it'll probably be one of the first to check out. Here are the details to making your afternoon in "Italy" absolutely perfect.
A Bit About Val'Quirico
While there are areas of the country that were settled by Italian immigrants (like the city of Chipilo, where there's a unique Venetian dialect, along with pizzerias), Val'Quirico isn't that. It's a real estate development created to pull in tourists looking for a European escape. And it totally works.
This development was the idea of this real estate company in Mexico, Grupo aBanza, which wanted to embrace the decor and flourishes traditionally found in Tuscany. The space used to be a dairy farm until 2014, when the old hacienda was purchased and renovated to be the Italian-themed town you see today. The company focused on renovating old buildings and adding new ones, utilizing period-authentic supplies like brick and adobe, as well as wood. The name comes from a popular saint, San Quirico (the town is sometimes called Valle de Quirico).
We'll dive right into the things to do and eat around the town in just a minute, but it's helpful to know how Val'Quirico is organized. There are five residential and tourist zones: Bosque, Fresno, Laurel, and Las Mercedes in the residential zone, with the tourist Centro zone. That's most likely where you'll be spending your time on your visit.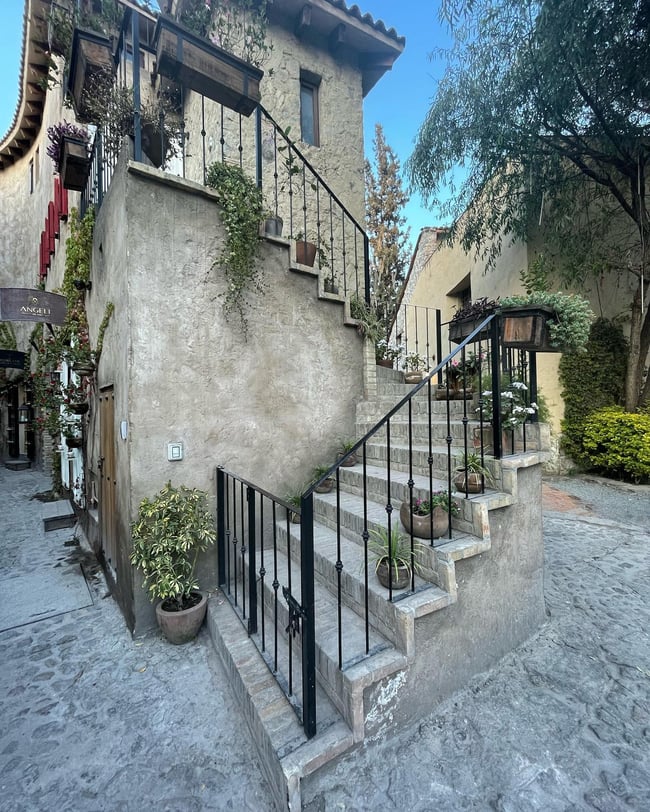 Things To Do + Check Out
Soak Up The Vibe
A lot of the appeal of Val'Quirico is just soaking it all in — just walking around will have you finding flower-filled balconies and fountains, galleries and ice cream shops, and tons of buildings to photograph. There's a lot of attention to detail so you'll find bistro lights at night, cobblestone streets, narrow alleyways, and brick buildings covered in creepy ivy that all kind of add to the Italian facade. You'll want to plan some time into your itinerary to admire the aqueduct-style archways and other flourishes of Val'Quirico.
Bring good walking shoes or opt to rent bikes for the afternoon to really see more of the space. La Birota rents bikes (get more info and contact details here).
Here's what one ILP volunteer had to say about his visit: "Oh you lovely little town. What a dreamscape! Everything about this town was gorgeous. The people, the shops, the gelato, the food, the air, and the buildings and streets. Not to mention the live music around every corner. Crazy to think we only spent a day. These pictures really don't do it justice. The town is tiny but we still got lost walking around the streets. I'm glad i didn't use a map too much, it was fun wandering into and out of little shops and stopping in the plazas. Underrated spot. Great for destination napping. So glad we got to see you Val Quirico."
Do A Little Shopping
As we mentioned earlier, a lot of what there is to do in Val'Quirico is walking around and doing some window shopping. You'll find all sorts of shops, boutiques, and galleries where you can admire (or purchase, if you have the budget) things like painted ceramics at Meraki Pots Showroom or jewelry and designer hats at Hispania Boutique.
Grab Something To Eat
You have your pick of cafes with outdoor seating and little places to snag something sweet while in Val'Quirico — there are tons of restaurants in this little space! You can find European-style eateries as well as restaurants focused on Mexican classics. Prices are a little more high-end for these restaurants than what you may be used to spending in Mexico, but it's a fun place to grab lunch (plan on spending around $15+ per entree). You can get very good Italian food here, where some menus are printed on paper that looks like it's from another decade (and might even have some "untranslated Italian" sections).
In the mood for something sweet instead? Grab some ice cream! Hemeli has flavors from both sides of the world, like sweet mascarpone, tiramisu, stracciatella, mascarpone, espresso, as well as mango, cinnamon, pan de muerto, chamoyada, and horchata. It's a little pricier than other ice cream shops you'll find in Mexico, but some say licking an ice cream cone while wandering around the picturesque city really can't be skipped.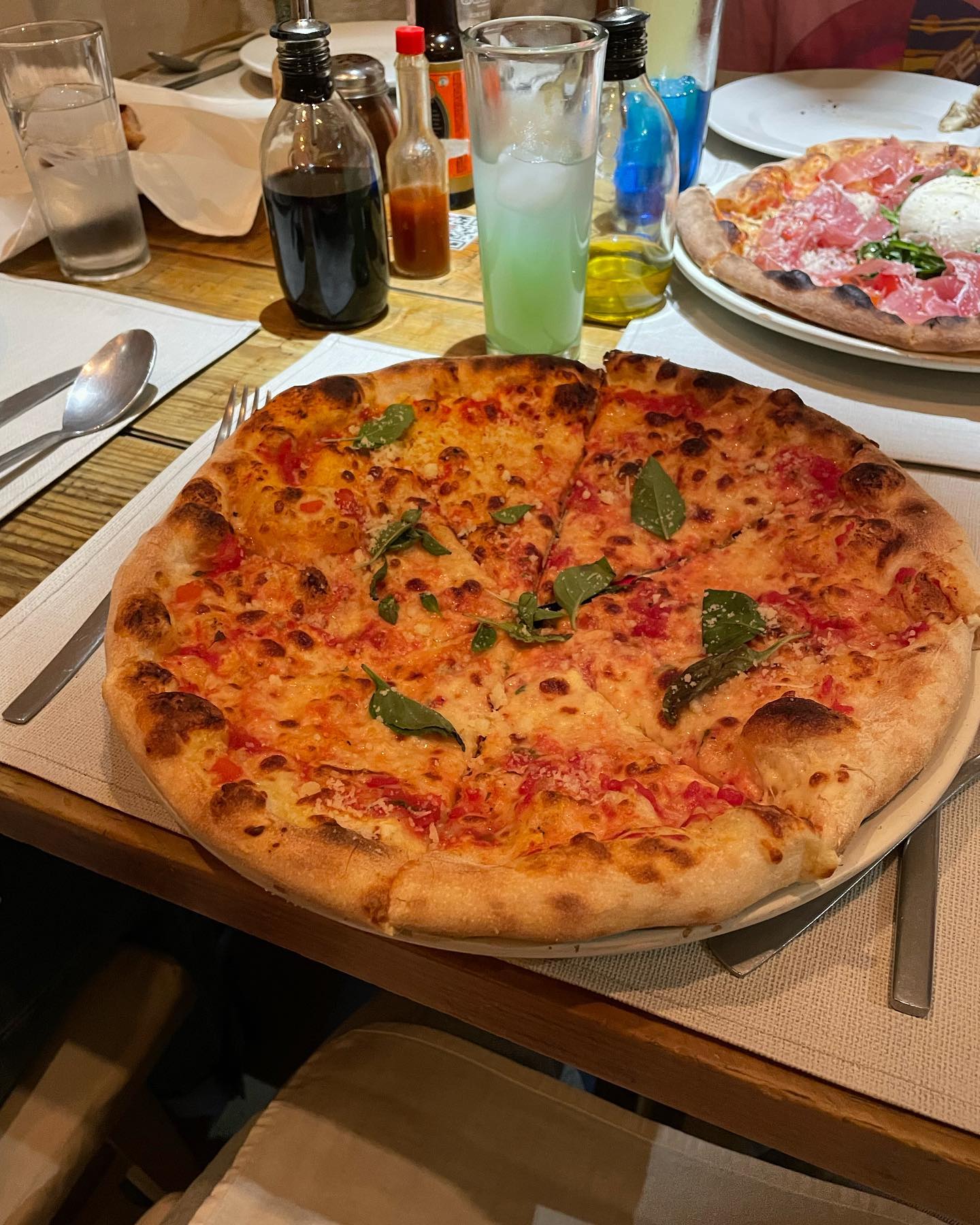 Getting Here From Puebla
If you're looking for a very quiet and low-key afternoon in Val'Quirico, it's just a 40ish minute drive from Puebla if you snag a taxi. There aren't really bus routes here, so going by car is going to be your best bet. Just make sure you arrange a pick-up when you're done exploring (there isn't regular taxi service in Val'Quirico).
Oh, and if you're wondering about timing, Val-Quirico is the perfect day trip, with enough to keep you busy for an hour or so, or longer if you stay for breakfast, lunch, or dinner. There are some hotels (info here) if you'd like to turn this into an overnight experience, just know the area is rather small and easily seen on a day trip.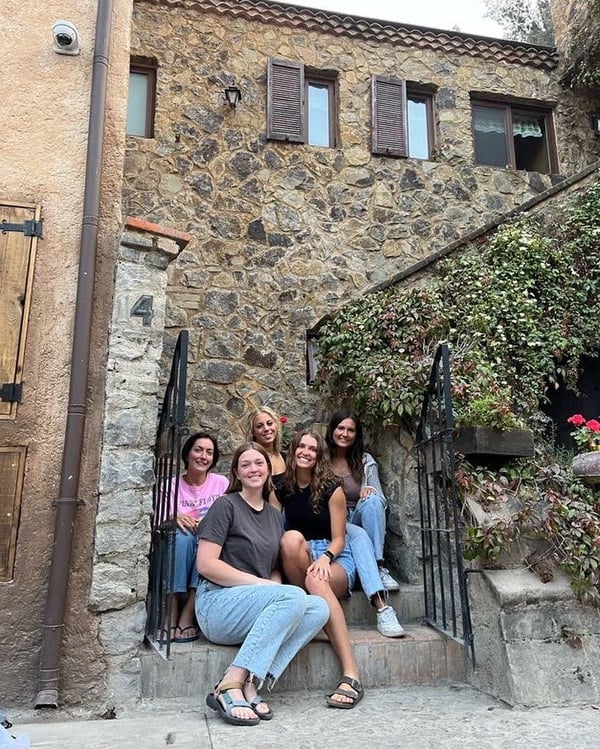 Mexico's hiding more than you think

With lakes that look like the Maldives, pristine beaches that are still a little bit secret and tons of these towns to keep you busy on every single weekend, we think the only way to really see Mexico is to live here for a semester. Come join a group of college-age volunteers for a semester of traveling, service,
and exploring!