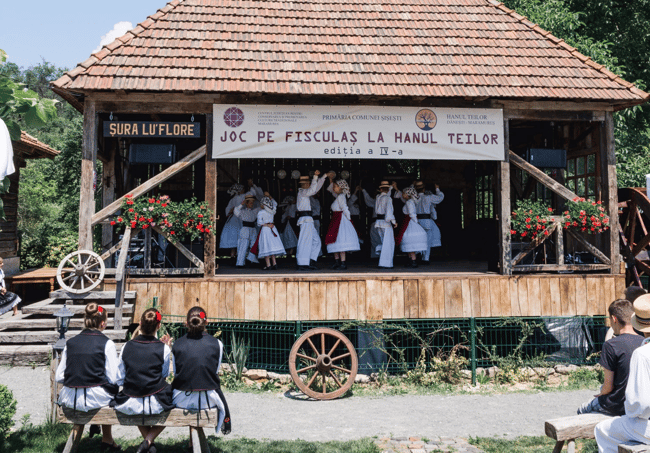 Who wouldn't adore a spot hidden away in the hills that look like a real-life fairytale?
You know those places in the world that seem too pretty to be real? We've found a spot just like that in Maramures, Romania. It's beyond picturesque. You stay in quaint villages when you're not sightseeing and get to see wooden churches that are over 100 years old. Sign me up, right?


---
Dreaming of volunteering for a semester in Europe?
Make it happen by talking to an ILP representative
---


The Wooden Churches of Maramures are definitely a hidden gem that locals (and some lucky volunteers) love. We've done a little research and talked to some ILP volunteers who love this vacation spot to help you figure out how to plan the perfect vacation here with these tips:

All About The Churches
So Maramures is a big region with TONS to do, but it is most famous for the incredible wooden churches that dot the green hillside.
The churches are all wooden because stone churches were illegal at one time (funny, right?) There are over 100 Orthodox churches but the most famous ones are Sudesti, Deseti, Rogoz and Sapanta (that last one is the tallest wooden church in the world!). The churches are all very spread out, so it's best to coordinate with your hostel to arrange ways to see the most famous churches.
Don't get me wrong, the outside of these churches are amazing, but you can also see the inside if you get lucky. Most of them will be locked, but keep an eye out for a cute old lady with keys who might let you take a peek inside.
Learn The History (And Meet The Locals)
One of the best parts about visiting a place like this is getting to know the locals (and hearing the history from them). Apparently, one of the reasons why these super old churches are in such great shape is because each family would donate money, wood and time to build these structures. The whole village is still so proud of these churches.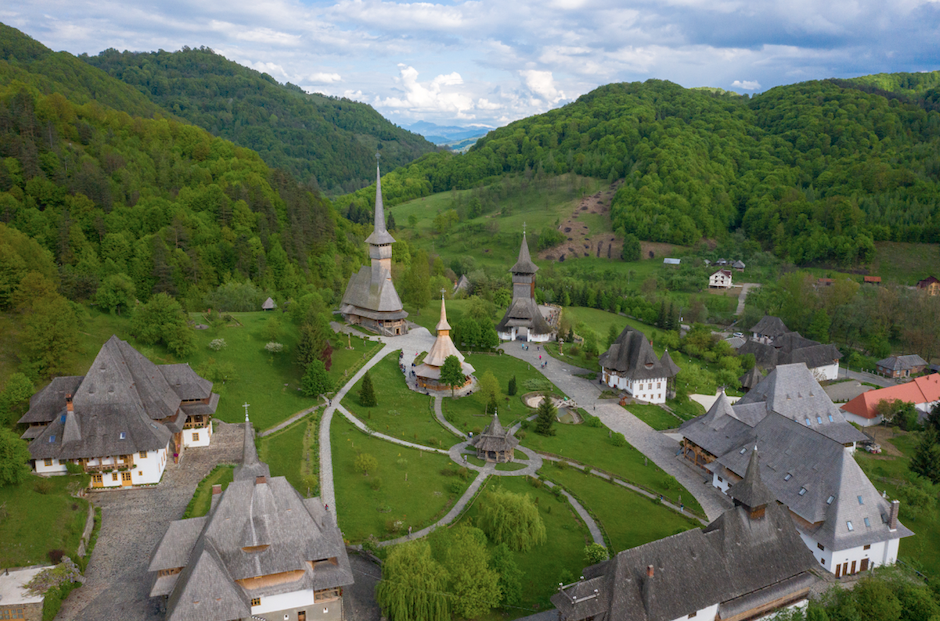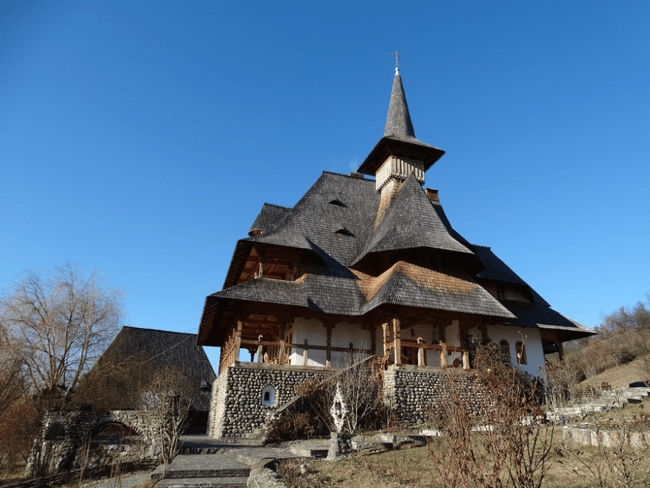 Where Should I Stay?
One ILP group stayed outside Sighetu, in Breb and loved hanging out in traditional wooden houses in a small village. The Village Hotel Maramures in Breb included food in the price and is all fresh from the village. Things like eggs gathered from the local chickens and milk pasteurized that morning and locally made cheese and honey. Yum.
Plus, the hostel does have resources to help you get around the region and help you see the sites — a huge plus in this rural landscape!
How Long Should I Visit?
You could squeeze it into a weekend, but 3-4 days is much, much better — there's so much to see, you'll want to have lots of time to do it all, right? You can easily get there by train and make sure you make those train rides a part of your vacation, too.
When Ashely was riding to Maramures, she and her ILP group "shared a room with a bubushka that loved trying to communicate with us (we amazed her by showing her what eye contacts were) and on the other way we played with some children who also thought we had the neatest stuff (things like iPads and cameras)." Train rides in foreign countries are the best!
Plan A Side-Trip To The Merry Cemetery
Around Maramures, there is lots of Holocaust history so schedule in some museums and tours.
Another favorite is the nearby Merry Cemetery! Here's what Ashely M. (an ILP Romania Alumna) had to say: "The wooden churches are one of the highlights of the trip but the Merry Cemetery is the most amazing thing to see in my personal opinion." Well, said Ashley! It's something you shouldn't miss.
Pst: We have a whole blog post about the Merry Cemetery so check it out before you go!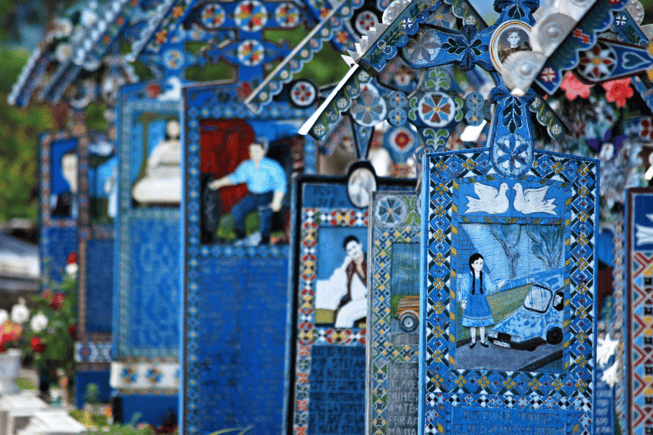 Getting To Maramures
You'll need to get close to the Ukrainian border to visit Maramures, which is a region of Romania that seems to be stuck in history. Come for quaint villages, lots of pretty farmland, friendly locals and of course, these churches.
Trains are probably your best bet — several leave from major cities in Romania like Bucharest (a 12 hour overnight train) and Cluj-Napoca (several departures with a 4 hour ride). Get train info here
Most options will get you to the small city of Baia Mare, which is the region's capital. From there, you'l be able to take smaller buses to Maramures. The bus station in Baia Mare is on Str. Garii (right by the train station) and you can see a bus schedule here.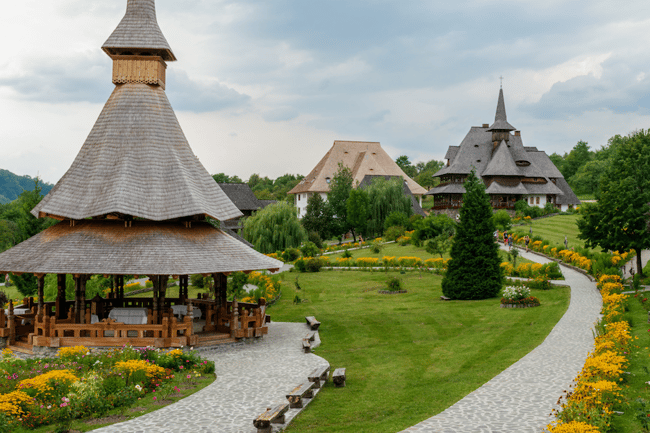 Come to Romania with us!
Stop by during your vacation time while you volunteer with the Romanian orphanage program! Come spend time reading to kids, helping them stretch and smile, and volunteer in other ways (with plenty of free time to see the rest of Europe).