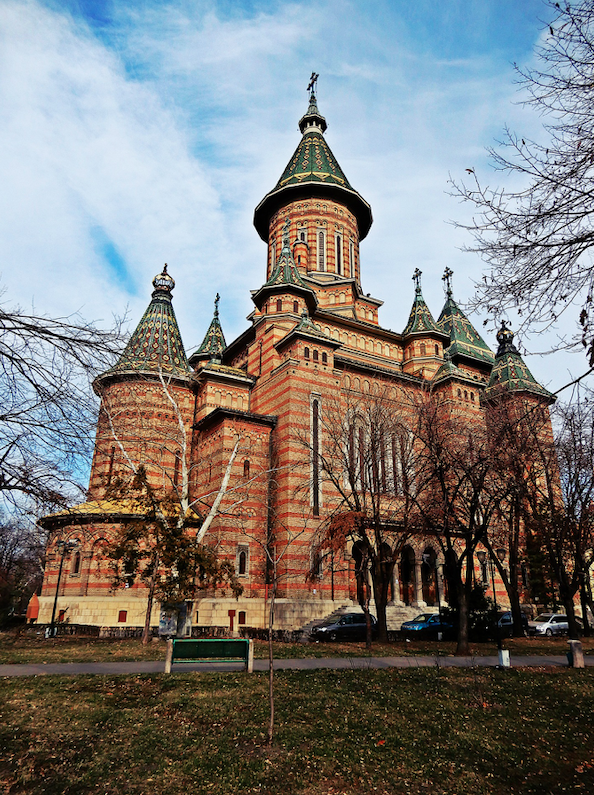 Out of all the countries I've visited in Europe, I think I love Romania the very most — and a glimpse at Timisoara makes you wonder why Romania is still such a secret.
I had the chance to visit Romania for about a week and ever since then, I've been itching to go back. The more I research, the more cities I find that should have made my visit list when I was living in Europe as a volunteer, but sadly, I just ran out of time. It's only made me want to plan my next trip to this country and make sure Timisoara is first on my itinerary.


---
I lived in Europe for a whole semester, teaching English and traveling.
See if ILP is the right fit for you!
---

There are a whole host of utterly charming little cities in Romania that I just adore (a quick shout out to places like Brasov, these painted monasteries, or some fairytale churches), but Timisoara is up there with the best of them. Find alleys topped with a ceiling of colorful umbrellas, towering Art Nouveau buildings in a rainbow of colors, and a cathedral with the most intricate mosaic rooftop, all in this hidden little city ... here's your guide to seeing it all.
Soak Up All The Charm
It's hard to sum up Timisaoara in just a few words — it's packed full of towering churches, a picturesque Jewish quarter, and dozens of monuments sprinkled throughout the city, separated by flower-filled parks and a pedestrian-only city center. This section is all about guiding you through this and making sure you hit the highlights (though we highly encourage planning time to just wander around).
Victory Square
Picture yourself surrounded by baroque buildings, with the massive Romanian Orthodox Cathedral on one side, topped with a detailed intricate tiled roof laid out in a detailed mosaic. In front of the church is a gardens space with manicured hedges and flowers in the summertime. And inside? Prepare to admire a patterned tiled floor, and ornate gold chandeliers hanging from the ceiling.
You can find the impressive opera house on the other side of the square, with restaurants, cafes, open-air theaters for performances, gift shops, and park space to hang out for the day.
Find it: Piața Victoriei, Timișoara, Romania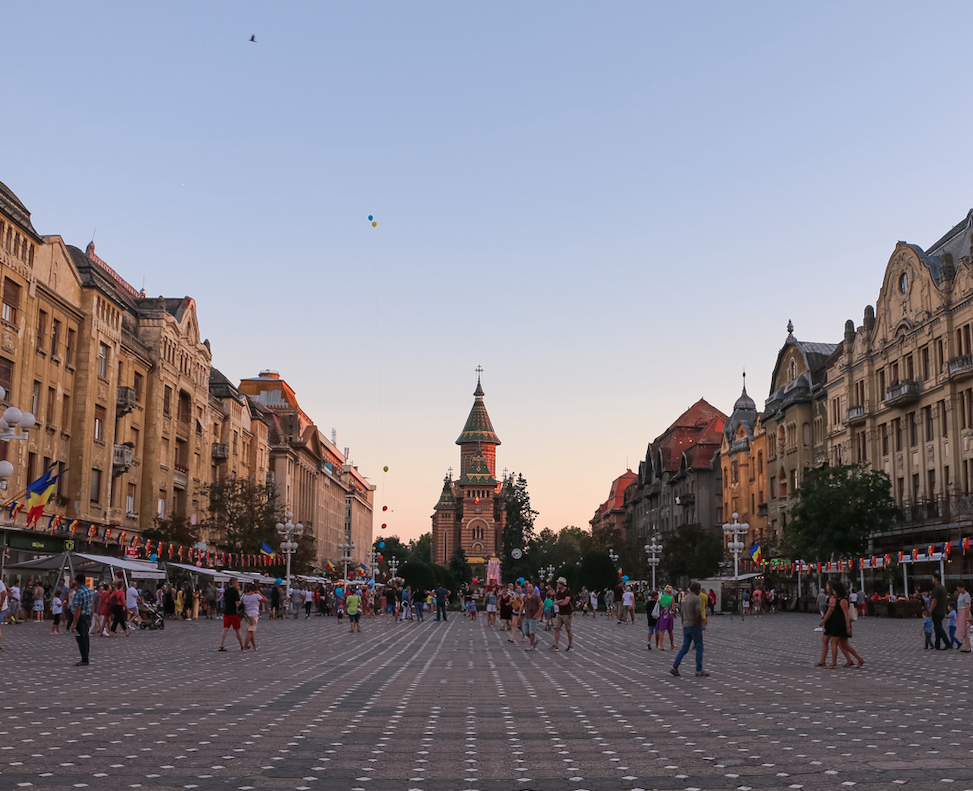 Union Square
Union Square is an utterly charming section of Timisoara, that's something straight out of a postcard. The square is lined with pastel baroque buildings with little tables and chairs where you can snag a meal or a snack. The colors here are amazing: bright yellow, cream accented with mint cream, turquoise, and watermelon pink. Don't miss out on taking a closer look at the churches and palaces found in Union Square, either — it's home to St George's Roman Catholic Cathedral (now home to the Museum of Fine Arts), the Serbian Orthodox Cathedral, and the Baroque Palace.
It's a top spot for musical festivals, seeing the fountains lit up at night, and grabbing a bite to eat.
Find it:

Piața Unirii, Timișoara, Romania
A Few Neighborhoods
Apart from the main squares, there's a smattering of neighborhoods to wander through, taking you past places like the peacock house and synagogues that are hundreds of years old, not to mention quite an impressive display of street art.
Though you'll find a few notable neighborhoods around Timisoara, there are some highlights in the Piata Plevnei Square (south of the Bega Canal). The area is bordered by some stunning examples of successionist architecture, like the Peacock House, built in 1905. This house has a facade covered with peacocks, owls, swans, and other animals, all combined with wrapped views and other plants. It's a prime example of this style of art and architecture, which is closely related to Art Nouveau.
The Jewish side of Timisoara is another area with lots to explore, with roots dating back hundreds of years. You can find graves in the Sephardic century from when the city was occupied by the Turks, along with reminders of the flourishing community that flooded in during the Astro-Hungarian Empire's rule, where six synagogues were built. Today, three remain (one is still active), Though closed, the New Synagogue in Fabric is one of the most beautiful buildings in the city, with the Great Synoguge serving as another gorgeous example of Oriental-style architecture. Currently, the Orthodox Synoguge is the only one still in operation.
A Smidge Of History + Museums
You can thank the city's history for the charm found in Timisoara. It's been around for centuries, dating back as early as the 13th century. It quickly became the largest city in western Romania, serving a crossroads between dozens of cultures, before and after being conquered by Turkish armies. In the 16th century, the region switched hands to the Austrian empire, which brought an influx of trade and more — you can see the mark of German, Turkish, Austrian, and Serbian populations throughout the little neighborhoods, plus a few references to Austria's capital city. Sometimes known as "little Vienna", there are dozens of cafes, musical performances, art galleries, and museums: here are a couple of favorites.
Museum of the Communist Consumer
In this museum, you can take a peek into what a home looked like when Romania was under the control of the USSR. The whole exhibit is set up like a typical apartment that you'd find, filled with a living room (home to a TV set and radio), a bedroom with posters, cassettes, and paraphernalia, to a kitchen with shelves filled with cans of food, and an old refrigerator.
Address: Strada Arhitect Laszlo Szekely 1, Timișoara, Romania
Hours: 10:00 AM to 11:00 PM (Sundays 2:00 PM to 11:00 PM)
Cost: By Donation
Banat Village Museum
Found on the outskirts of town (near the Green Forest), this museum is an open-air display of some of the houses and churches from centuries ago, letting you literally walk into a chapter of Romania's history. The space is full of authentic traditional houses found in the region, dating back 200+ years. Inside, find traditional outfits, woven textiles, beautiful glazed pottery, and more — it's a lovely way to spend an afternoon.
Address:

Strada Avram Imbroane 1, Timișoara 300136, Romania

Hours:

Tuesday to Saturday, 10:00 AM to 6:00 PM, Sundays from 12:00 PM to 8:00 PM.

Cost:

About 5 ROM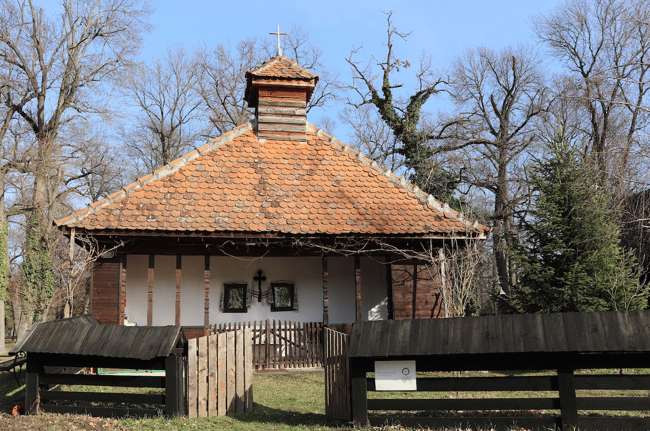 Stop In A Cafe Or Two
With such a powerful Austrian influence, it's not a surprise that Timisoara has quite an impressive cafe scene. It's very much part of your trip here to find a few cafes to grab a pastry, stop in for lunch, or take a late dinner dining out on one of the outdoor tables in Union Square for the evening. There are more than a few to choose from, but these come recommended:
Viviani Caffe
Find a classic cafe menu full of juices, teas, coffee, along with cakes, ice cream, and sandwiches. There's a nice garden space next to the cafe which is a nice place to explore in the warm weather.
Address:

Strada Teiului, Timișoara, Romania

Hours:

Mostly open between 9:00 AM to midnight, with some earlier options and later closing during the week.
Ovride Specialty Coffee
Come for smooth lattes, an impressive selection of coffees, and other hot drinks served up with apple pie, carrot cake, banana bread, sweet or savory waffles, smoothie bowls (called the "granola breakfast"), and other yummy dishes. The flat white and latte, in particular, come recommended (same with the Nutella waffle and carrot cake).
Address

: 300002, Strada Lucian Blaga 6, Timișoara, Romania

Hours

: 8:00 AM to 5:00 PM, closed Monday
Garage Cafe
A fav place for breakfast, but also for something sweet. Find layered cakes, pastries, tarts, pies, and quite the selection of coffees and tea at the Garage Cafe. You can also spot a cheese plate, hummus plate, fantastic toasts (and sandwiches) on the menu.
Address:

Strada Palanca 2, Timișoara, Romania

Hours:

7:30 AM to 12:00 AM (10:00 AM to 12:00 AM on weekends)
A Few Nearby Spots To See
Timisoara is tucked away in western Romania, near the border of Serbia and Hungary. It's within a bus ride to a few different spots we'd love to highlight:
Corvin Castle
We have a whole list of our favorite castles to see in Romania, but Corvin is definitely on the top of that list. Built in the 1300s, this is supposedly where "Vlad the Impaler", the infamous ruler who served as Bram Stoker's inspiration for Dracula, was held prisoner in 1461 by military leader John Hunyadi. It's also one of Europe's largest castles, so plan on spending a bit of time here if you want to see it all.
Getting Here: This castle is located in Hunedoara, which is around 100 miles from Timisoara. You can hire a taxi to take you for the day (around a 2-hour drive), or take a train (which is faster than a bus). The train ride is 3 hours to Deva (check tickets here) where you can have a taxi take you the rest of the way to the castle (a 25-minute ride).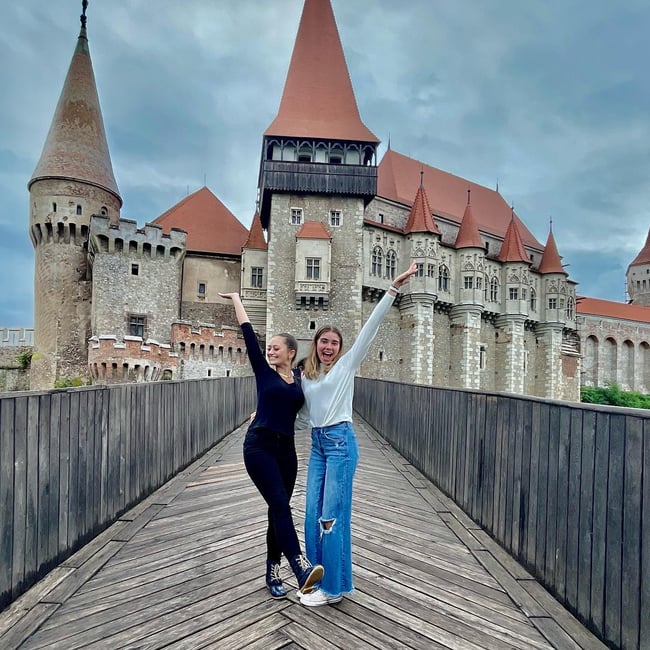 Hopping Over To Serbia
Timisoara is found close to the border of Serbia, which is another country to add to your travel list. It's a country not found on my European itineraries, which means you can have so many colorful cities all to yourself. From Timisoara, you can catch a bus or train over to Novi Sad or Belgrade (both are some of the best cities to see in Serbia, and are rather close to Timisoara).
Catch a bus from Timisoara to Belgrade (a 2-hour bus ride), and either stay there or continue onto Novi Sad (which is a 3.5-hour itinerary). Christian Transfers is a bus company that can arrange your Timisoara to Belgrade ticket, and multiple Serbian bus routes can take you to Novi Sad and beyond (we love booking on Flixbus).
Looking for a few more Serbian cities to explore? We have you covered.
Budapest, Hungary
We cannot get enough of this European capital, complete with thermal spas, quite a few favorite cafes, plus caves, palaces, castles, and lookouts aplenty. Get excited to visit Budapest with our complete guide after peeking at the details on how to get here from Timisoara.
It's about a 4-5 hour bus ride (with some overnight options) to get to Timisoara to Budapest. Get By Bus has options.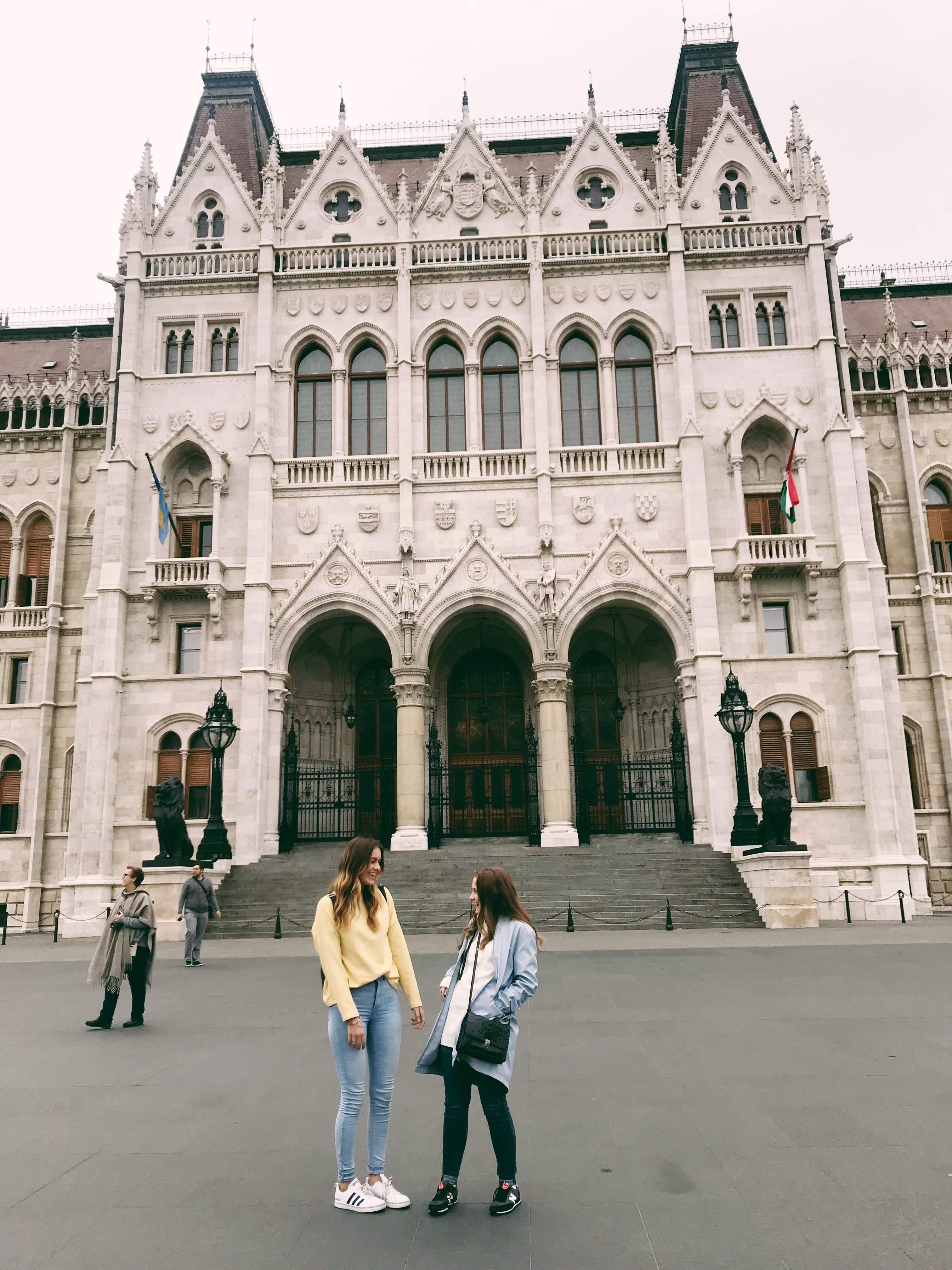 Getting To Timisoara
From Bucharest
We love that this pretty city can be reached easily from Romania's capital city, Bucharest. It's just a 1-hour flight which can be rather affordable if you catch it during the right seasons (fly roundtrip for as low as $20 USD).
It's also an option to travel by train or bus from the capital city, but routes are long — you're looking at a 9+ -hour train ride, or an 11-hour bus ride, but it's an option if you're interested.
From Iasi
If you find yourself in Central/Northern Romania, your best bet is to make your way to Iasi, and go from there (but only after you check out the beautiful churches and cathedrals in Iasi!). Flights are an option, just a quick 3-hour plane ride and you are there. Prices can sometimes hang around the $160ish mark, but sometimes are quite a bit more than that, depending on the month.
Bus routes are very long (12-14 hours), so we like the option of a shorter flight from Iasi, or adding Timisoara onto a visit to Bucharest.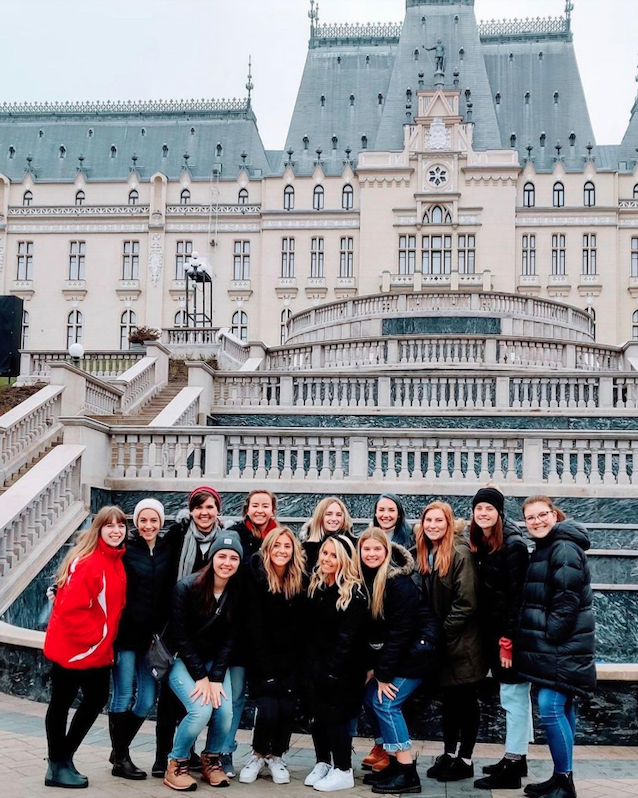 Thinking about teaching English as an ILP volunteer?
I loved my time in Europe, spending a semester teaching English and doing quite a bit of traveling. It might be the right fit for you, but let's talk about it! Get help picking the right country for you, getting questions answered, and more detail about what an ILP semester looks like. Drop your info and we'll reach out to chat about all your questions: