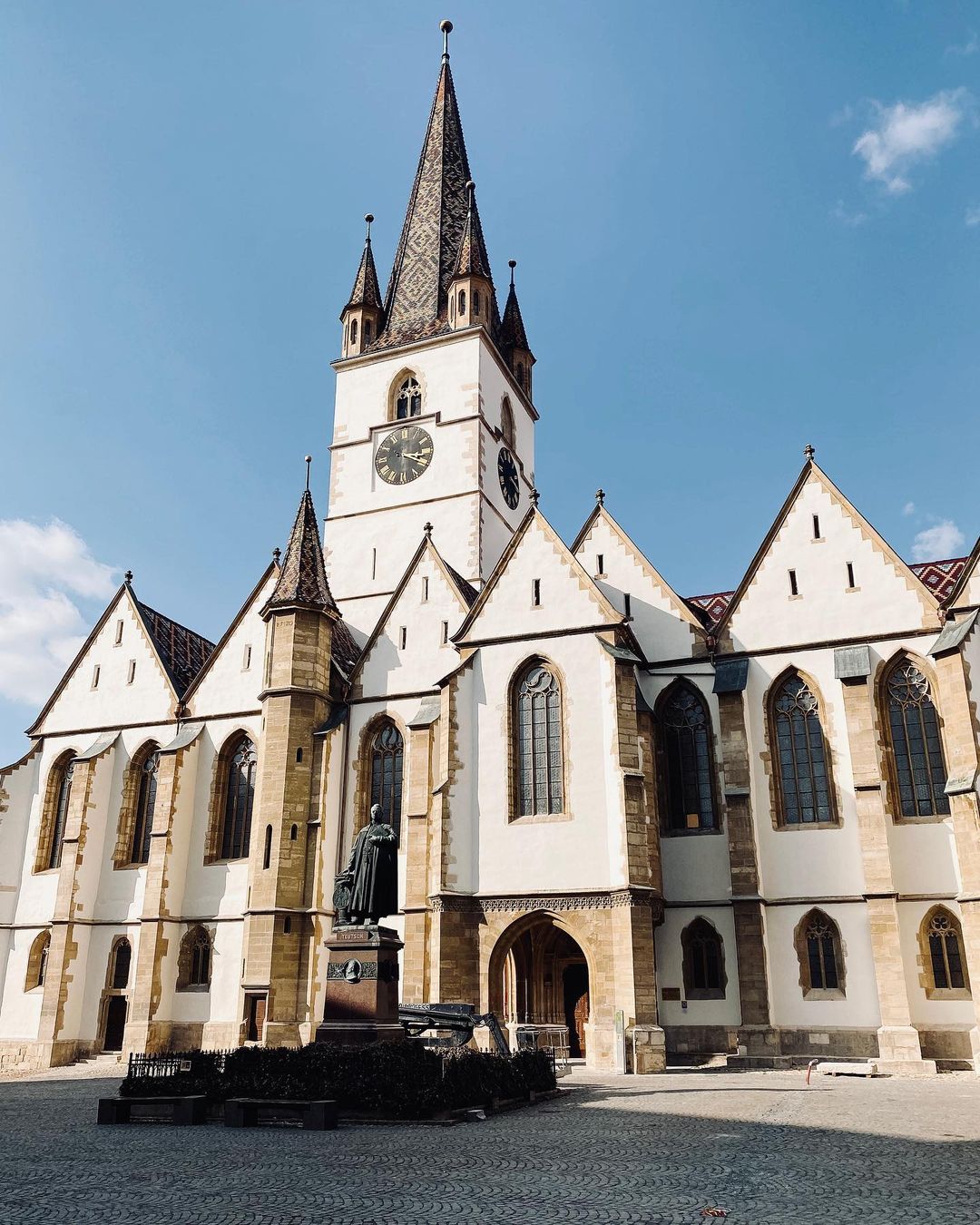 With a charming German influence, towering cathedrals, and city streets fit for a postcard, you can see why Sibiu is a favorite little getaway for our volunteers in Romania!
If you want to know what all the fuss is about when it comes to Romania, just take a peek at what's waiting for you in Sibiu. It's a beyond quaint little collection of painted window shutters, sprawling parks, meandering cobblestone streets, and views around every corner ... and Sibiu is just one of the perfect little villages you'll want to visit once you dive in and do a bit of research about Romania. We think once you take a peek at this city and find out that's just the tip of the iceberg, you'll want to spend more than a quick vacation here.


---
Volunteer in the orphanage program n Romania!
Find out the details right here and get ready for an amazing experience abroad
---
Because ILP Volunteers are only helping out part-time, they have plenty of days to go exploring. Plan on spending your weekends on a quick bus or train ride to explore the quaint countryside and places like Sibiu, especially since we have your whole itinerary planned out for you below: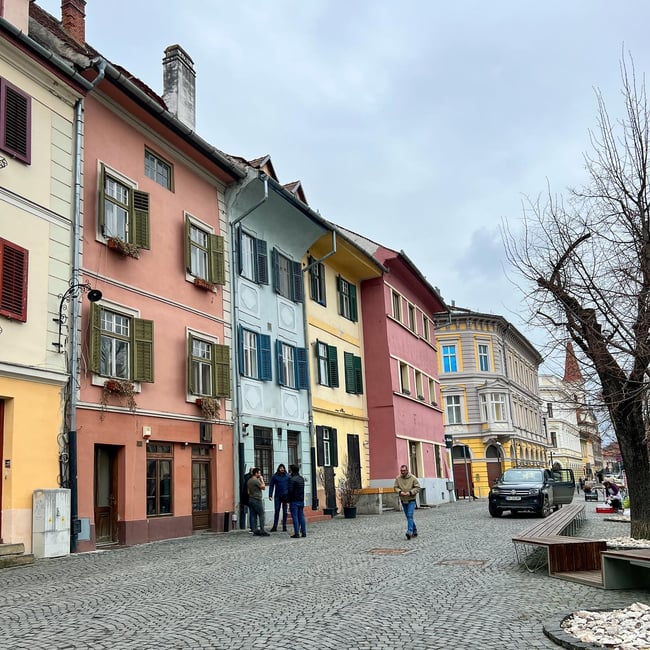 What You Can't Miss
The City Center
In typically European fashion, the city center is a total highlight, filled with lots of shops, places to eat, winding cobblestone pathways, and surrounded by picturesque buildings, it's a place you can spend a couple of hours, that's for sure. Sibiu's Old Town is thought to be one of the most beautiful and well-preserved in all of Transylvania, so don't miss out admiring the architecture and history. Notice the towers along the wall that encircles the city (on the east site) — nearly 600 years old, these towers are still standing which serve as a reminder of Sibiu's medieval past as a stronghold against the Turks and Tartars.
Over 700 years ago, this city was quite the place to be, home to dozens of artists and professionals. Famous guests were even known to visit including King Charles the II, of Sweden (who stopped by secretly during a visit in the 18th century). The city center has long been a collection of impression markets, shops, residences, and other attractions, like a playhouse. Now, you can still visit a few notable buildings, like the Weidner Reussner House (a beautiful Gothic building) or the Heller House which was home to the Heller family for more than 400 years (you can still see their coat of arms at the home).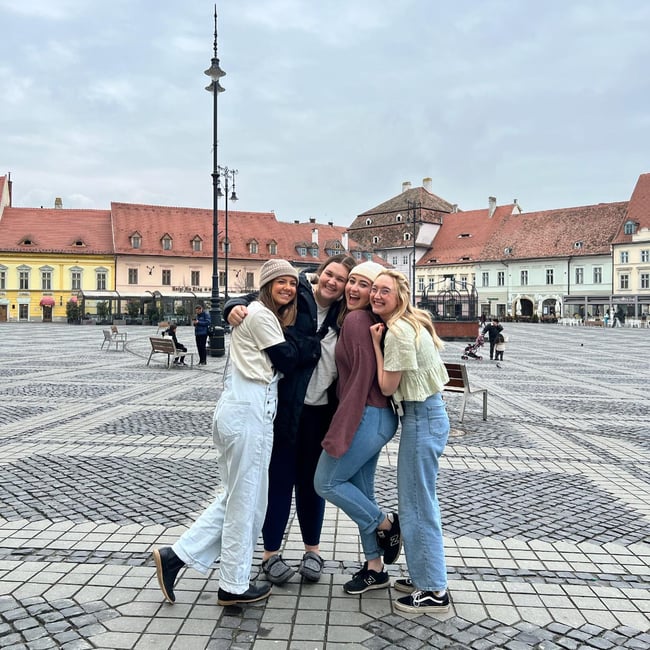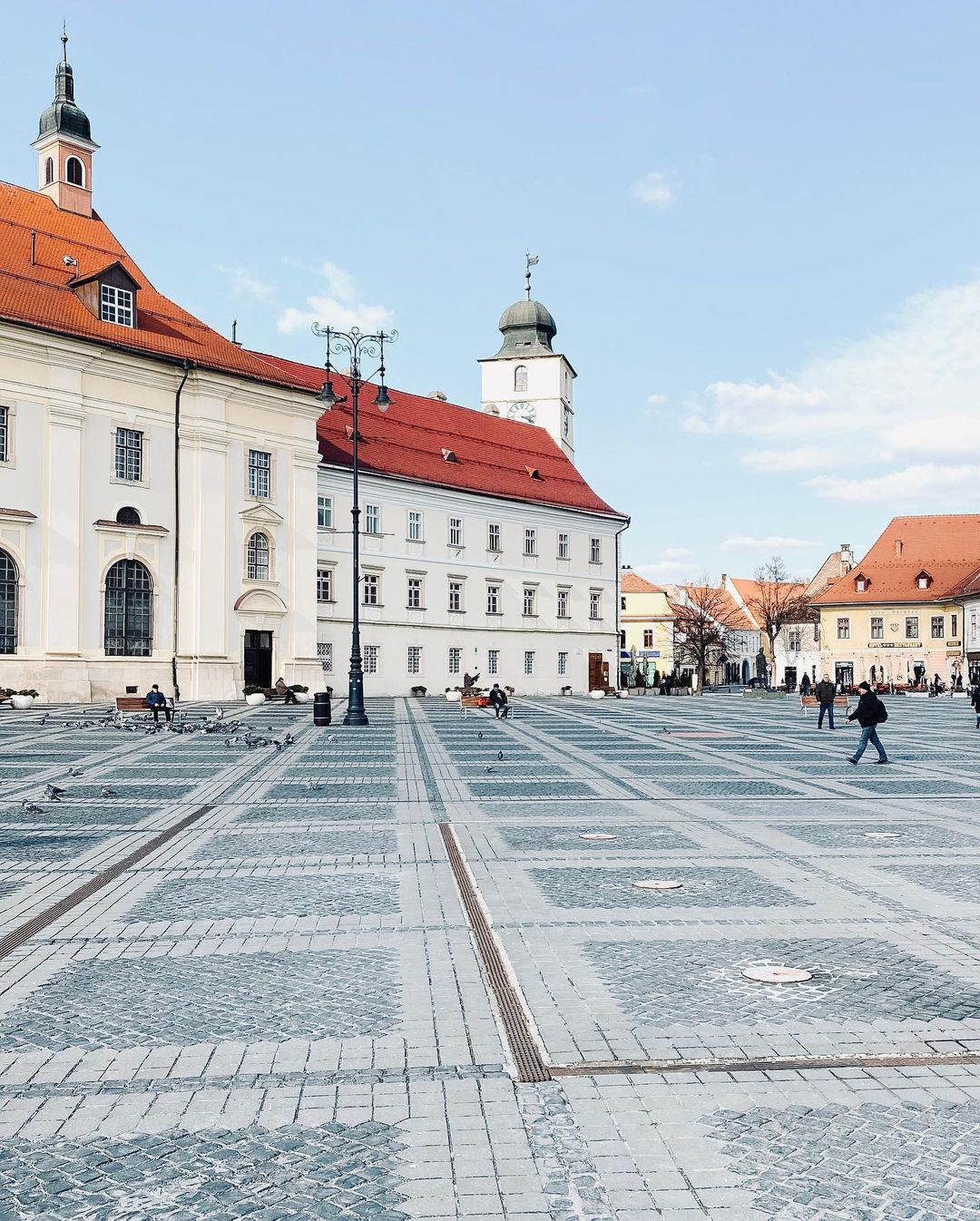 Turnul Sfatului
If you're into seeing the tops of those pretty red-roof-topped buildings, you'll need to get up high .. which means a visit to the Turnul Sfatului. Turnul Sfatului is the clock tour in the city center, you know, that gorgeous building that's hard to miss? It was first built way back in the 12th century, though has been rebuilt a few times over the course of history. The structure was first built as an observation point against fires, but is now a pretty popular tourist attraction. Once you get up to the top, you can see why: from way up here, you can get the prettiest views of Sibiu.
Hours: 10:00 AM - 8:00 PM, every day
Address: Piața Mică 1, Sibiu 550182, Romania
Cost: 2 Lei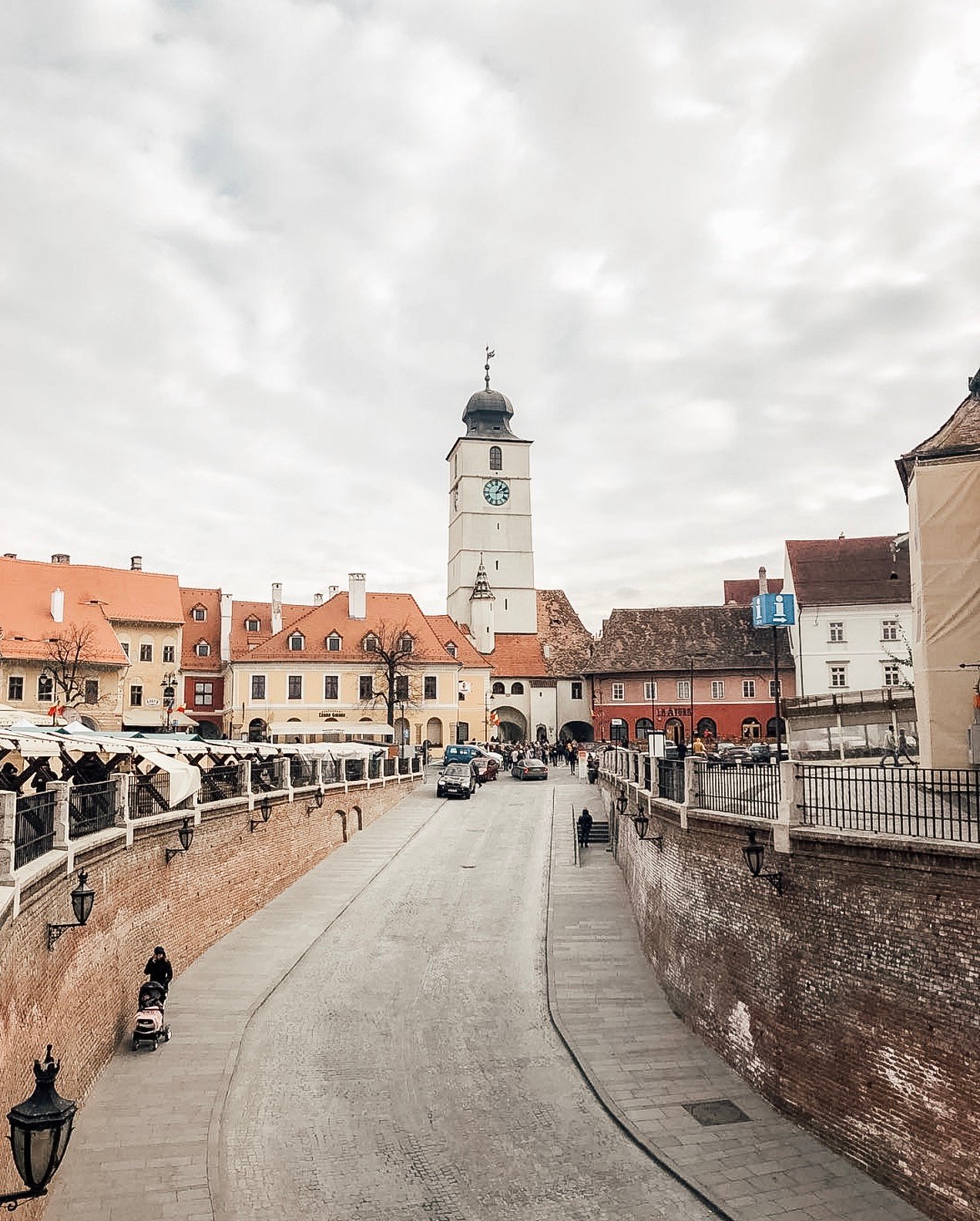 Cathedral of Saint Mary
Time to tackle the most famous Gothic-style church in Sibiu. The huge steeple makes it pretty hard to miss (and makes for another great spot to look at the city) but the history is equally as captivating. For centuries the church served as a burial spot for the most important members of Sibiu society: mayors, earls, and others. This lasted until the late 1700's, with one exception — the baron Samule Von Brukenthal was buried here in 1803, seven years after the discontinued practice.
While you're touring the inside, make sure you admire the organ. It was built by a Slovakian craftsman in 1861 to replace the organ from 1585. To date, it's the largest organ in this region of Europe. If you time your visit right, you can attend an organ concert here on Wednesday evenings in the summer.
Address: Piața Albert Huet FN, Sibiu 550182, Romania
Cost: 2 Lei to climb to the top (which is taller than the clock tower).
Cross The Bridge of Lies
This isn't only just an important bridge historically, it's also something of a cultural novelty This was the first bridge made entirely of metal in Romania, built around 1851. There are a few superstitions surrounding the bridge to try out, if you dare. One says that if you lie on the bridge, it'll collapse. The other is a little less threatening — supposedly if the bridge hears someone telling a lie, it will squeak.
Address: Piața Mică, Sibiu 550182, Romania

Sub Arini Park
If you need a bit of a break from the buildings, come relax in this gorgeous park. It's the ideal spot for people watching and maybe even a picnic. In the warmer months, you may spot locals playing a bit of chess or admiring the sunshine. It's about a 15 minute walk from the city center to the park, so easily fit into your itinerary.
Address: Bulevardul Victoriei, Sibiu 557260, Romania
Take A Bike Tour
Head out on a day long bike tour of surrounding Romanian mountains, villages, and more! Transylvania Cycling offers amazing tours where you ride bikes through gorgeous villages and other places around Sibiu. This is the perfect way to learn more about the culture and history of the area while having picturesque views a long the way.
Price: Groups are kept small (2-6 people) but the more people you book with the better the price. For 3+ people and a one day trip plan on 60 Euros (69 USD).
Website: Get all the info right here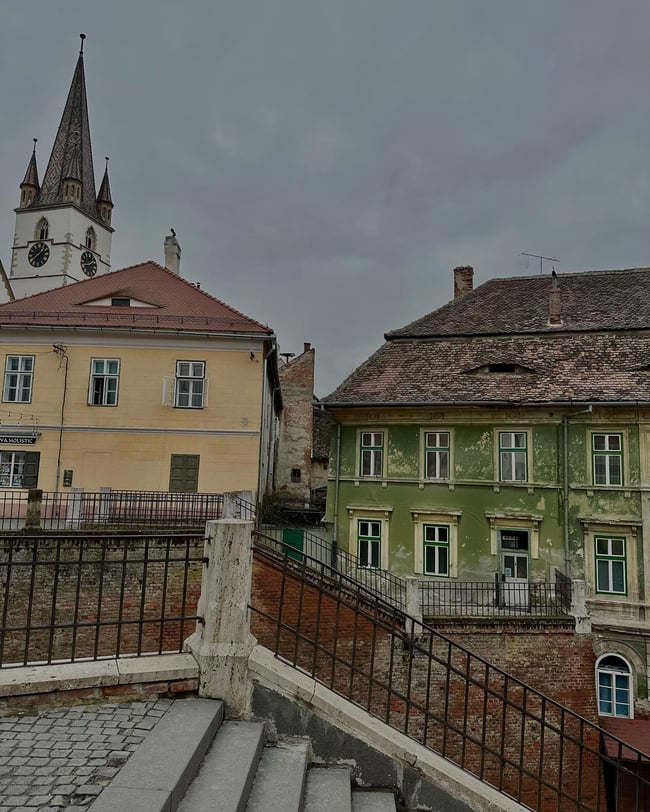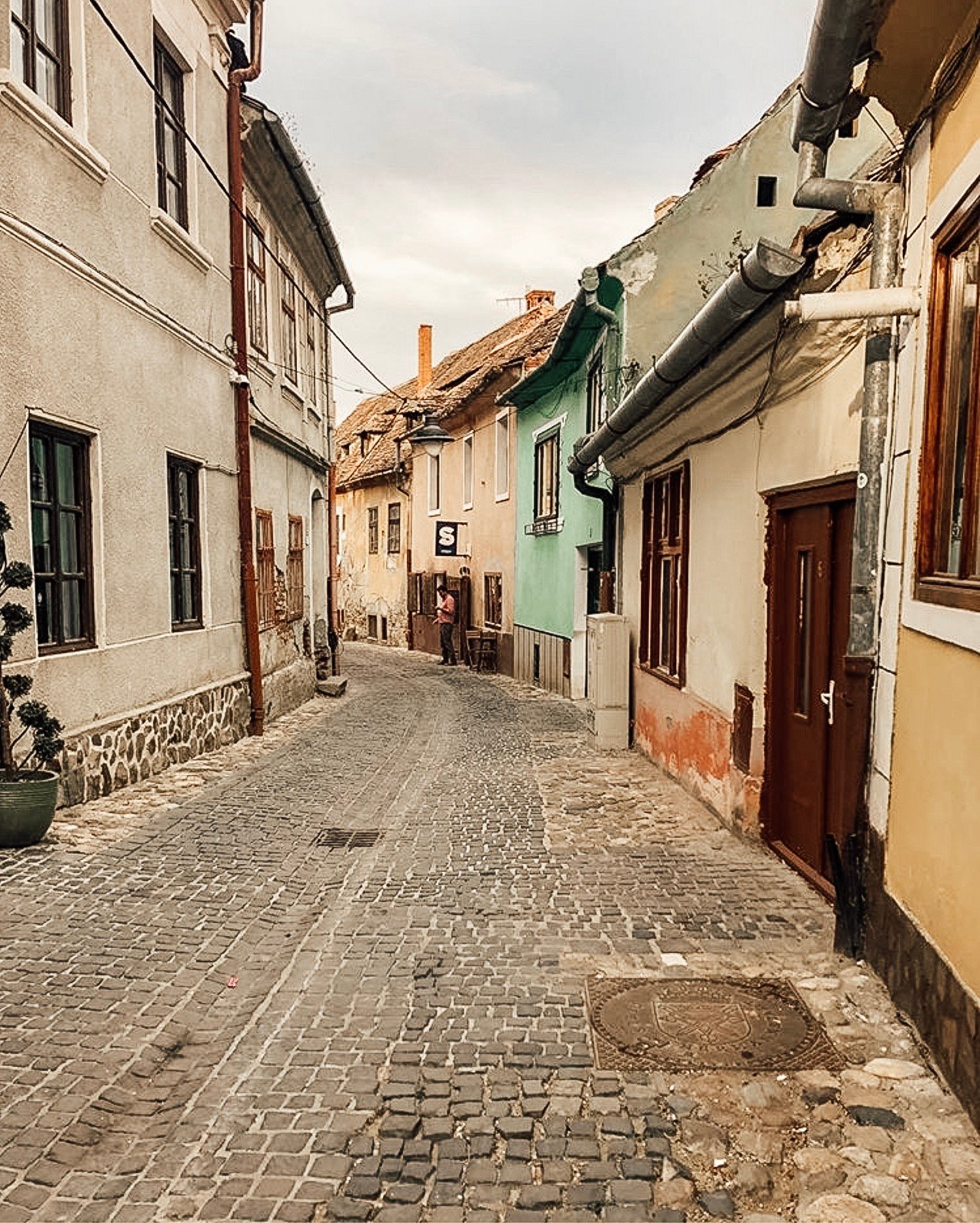 Where To Eat
The Crama Sibiană Restaurant
Mmmmm. Okay, try this Romanian food! The restaurant itself is very traditional with decorations and music, and the food is oh so good! Get brave and try things you may not usually try. Make sure and try the bulz ciobănesc — it is made with polenta, stuffed with ham and cheese (a local favorite).
Address: Piața Mică nr. 32, 550183 Sibiu, România
Super Mamma
Super Mamma is a fast food chain found only in Sibiu. Here you can find inexpensive and yummy food. They have soups, sandwiches, desserts, pizza, kebabs, salads, and more. It's a great place if you want a lot of variety to choose from.
Address: There are a few locations in the city. Here's a list.
La Marietto
This is a delicious little sandwich shop with lots of choices! They are super affordable (like $3!), so don't feel guilty if you snag more than one!
Address: Calea Dumbrăvii 20, Sibiu, Romania
Simpa Bakery
Simpa is a must visit bakery. Grab traditional breads and pastries here (you'll love them!) for breakfast, or just a quick snack as you're exploring the city. We'd definitely recommend going a few times to try as much as you can!
Address: There are a few locations Here's a list.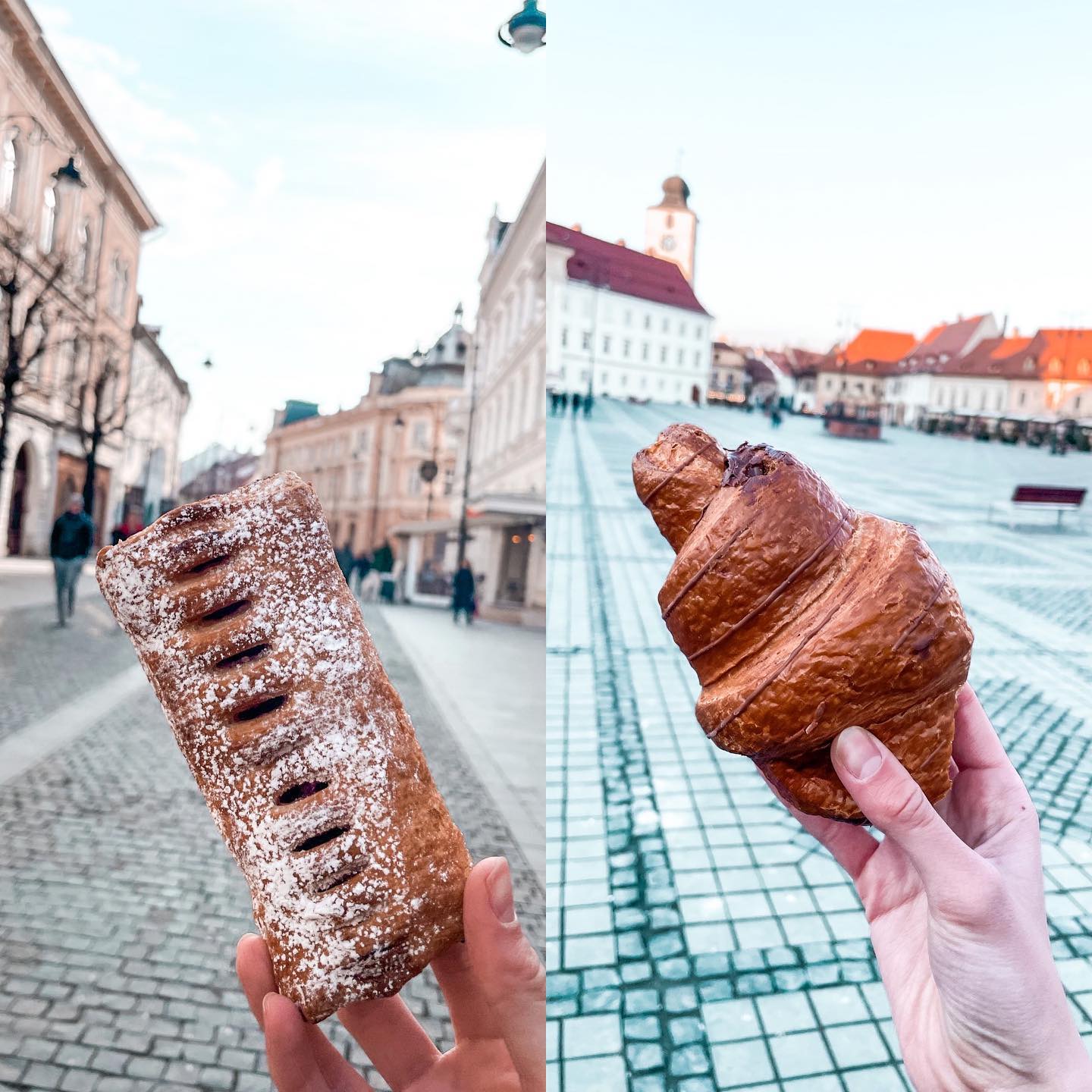 Where To Stay
Pangeea Hostel
Previous volunteers stayed here and shared: "It's located right outside of Piata Mare in Centru (the city center), the owner was very nice and told us to ask her for anything, towels were included and it was a pretty nice place to stay, the location was the best part as it was close to Centru and the walking distance from the train station."
Price: $10-$15 a night for a shared room.
B13 Hostel
B13 Hostel is clean, near city center, and inviting. It has great reviews and a helpful staff to make sure you are completely taken care of while visiting Sibiu.
Price: $10-$12 a night for a shared room.
This Spot

Another recommendation where past volunteer groups have stayed. It's close to several of the attractions we've listed above, plus includes free WiFi (which isn't a given everywhere you go). Here's where to book.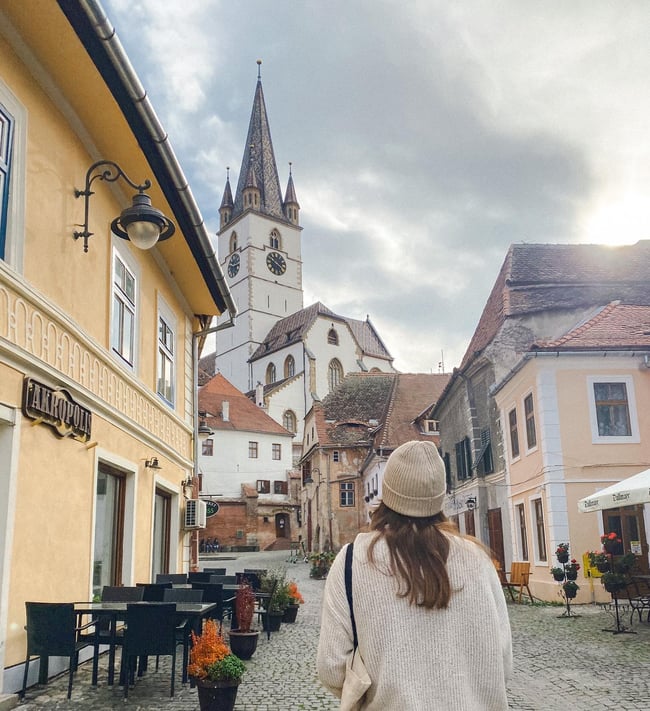 A Few Tips
How Long Should I Stay
?
Sibiu isn't a huge city, but that being said, there is still a lot to do and beautiful things to see. You could squeeze some highlights in, in a day trip, but ideally a day and a half or two days would be perfect to see, do, and eat at all the "must visit" places.
Come Around Christmas
If you happen to be in Sibiu in late November to December make sure you see the Christmas Festival! Europe is famous for its magical Christmas decor lined streets and Sibui is no different. City Center is decorated with lights on all the buildings, Christmas trees, and a huge light canopy. There are also lots of shops set up making it a great place to grab souvenirs. It is so cute and magical.
A Nearby Adventure
Castelul De Lut is an adorable little chalet built from stone and clay, but that's not why it's so magical. Nope it's because this tiny village looks like it belongs to a little fairy or family of gnomes. Just peek at a couple of pictures and you'll want to see this place for yourself.
It's about a 45-minute drive to get to Castelul De Lut from Sibiu, so an easy day trip.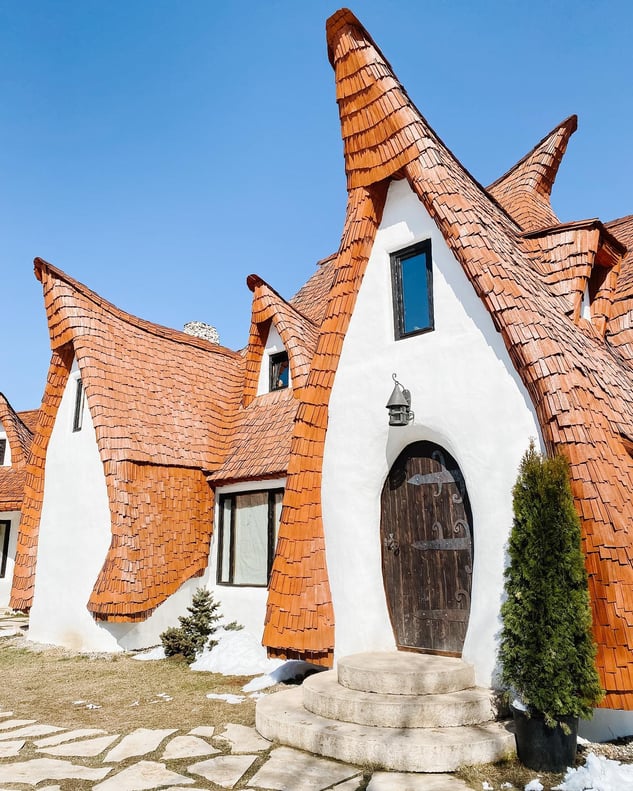 How To Get To Sibiu
From Iasi to Sibiu
Taking a bus from Iasi to Sibiu is totally do-able and is about a nine hour total bus ride. If you're worried about the long bus ride taking up a full day, consider taking an overnight bus so you can sleep on the way there (as best as you can on a bus!) and wake up in Sibiu— this also saves money on hotels or hostels. Buy tickets here or at your local bus station in Iasi.
Price: $24-$35 USD depending on the day/time you go.
From Brasov to Sibiu
Volunteers often take vacations to Brasov from Iasi. You can easily pair your trip to Brasov with a trip to Sibiu. Sibiu is about two - three hours north of Brasov. Buy tickets here.
Price: $8-$10 USD
From Cluj-Nacopa to Sibiu
Cluj-Nacopa is another city volunteers are loving to visit. It is only a three hour drive from there to Sibiu. Buses leave several times a day making it easy to add Sibiu onto your trip to this other beautiful city. Buy tickets here.
Price: $7-$10 USD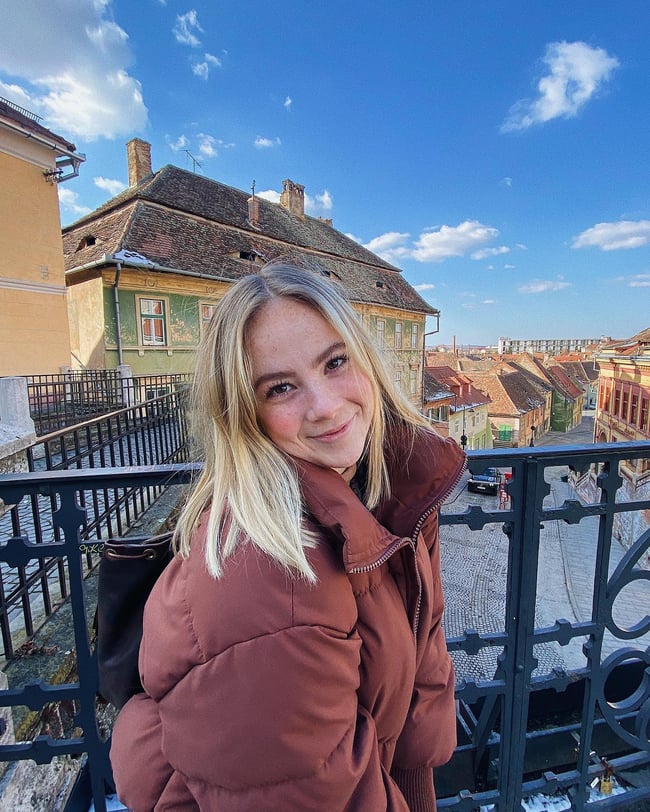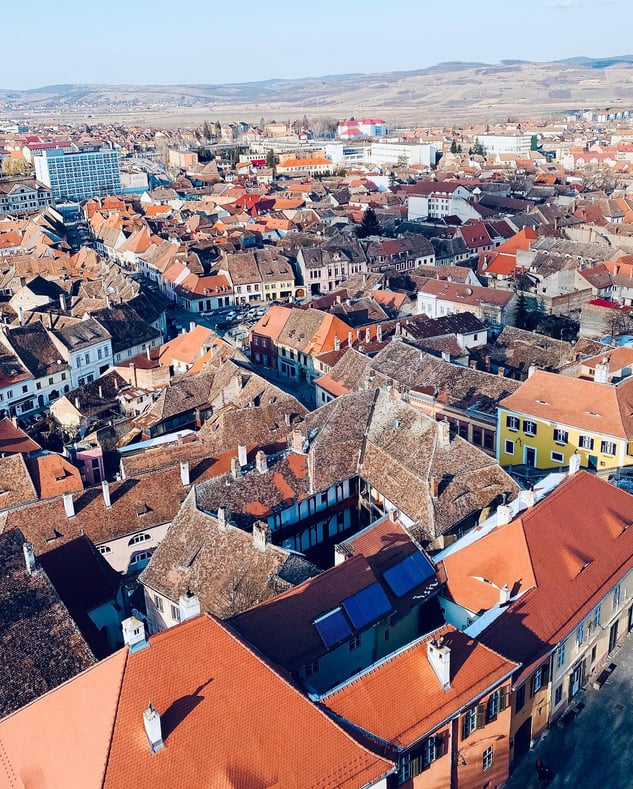 Falling in love with Romania?
We know the feeling! The country is beautiful and so unique! Spending a semester volunteering in this orphanage program with other ILP volunteers here will give you time to serve as well as travel throughout Romania and other European countries!