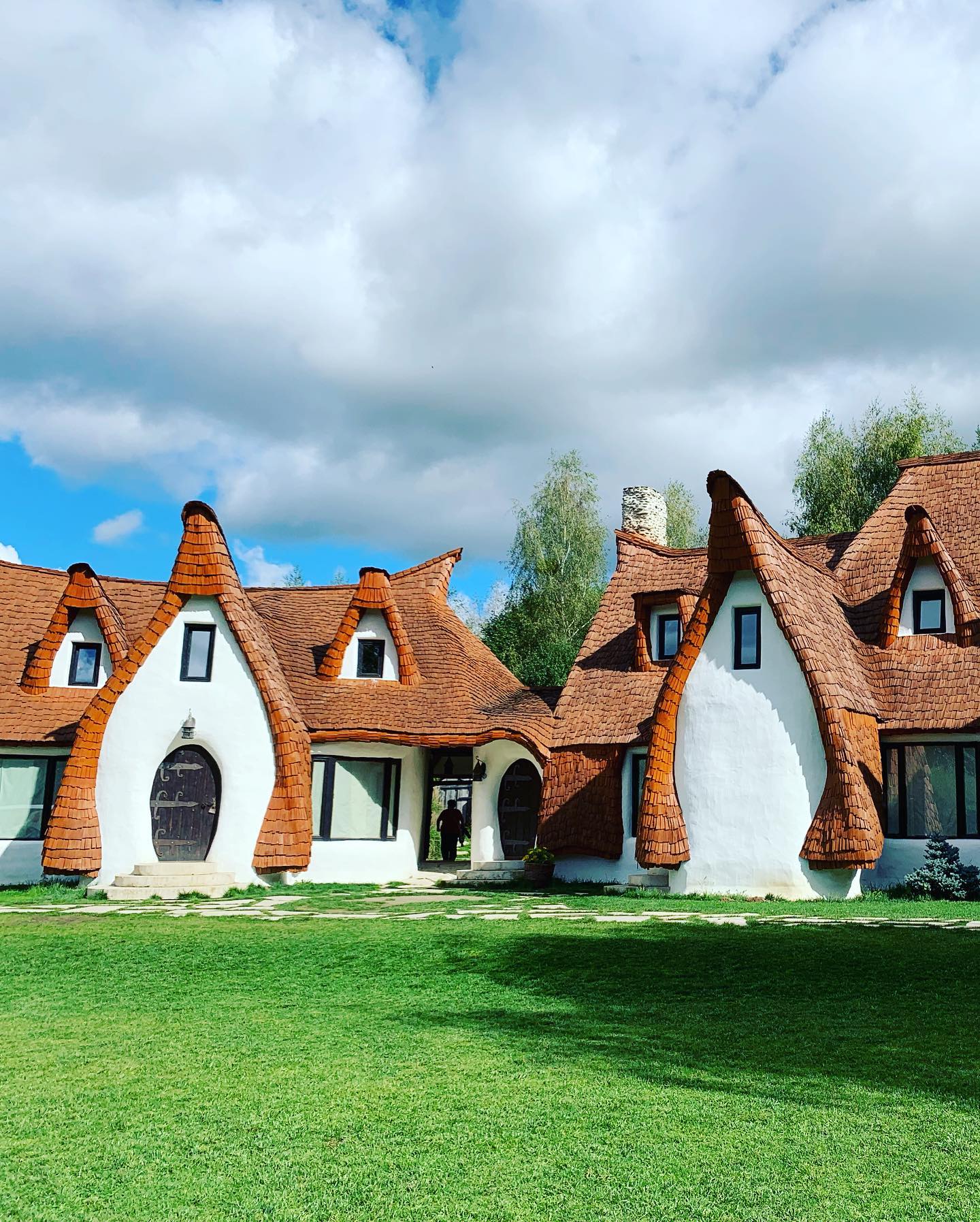 Fairytales are 100% real when you visit this spot in central Romania.
Romania is easily one of my top favorite countries in Europe. Places like Italy, Spain, and Greece get all of the attention, but in oh-so-many ways, Romania takes the cake. If you're looking for a country dotted with beyond-charming villages? Romania wins. Looking for alp-like mountains with curving rivers and incredible hiking? Romania's your spot. Wanting a vacation filled with castles and actual fairytale vibes? Yep, you guessed it — head to Romania.


---
Sounds like you need more than a quick visit here
Come spend a whole semester volunteering in Romania.
---

Castelul De Lut is an adorable little chalet built from stone and clay, but that's not why it's so magical. Nope it's because this tiny village looks like it belongs to a little fairy or family of gnomes. Just peek at a couple of pictures and you'll want to see this place for yourself (especially since you'll find all the details on how to just that, below):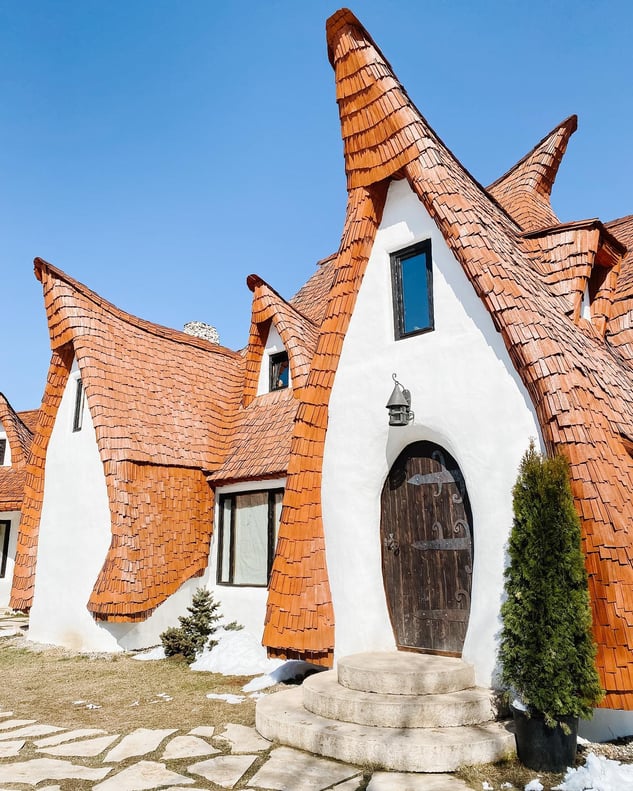 About Castelul De Lut
First off, know that Castelul de Lut Valea Zenelor translates to "Clay Castle of the Valley of the Fairies" which couldn't be more perfect. The whole complex has buildings built from natural materials like clay, stone, sand, and a bit of magic, you would think. The area was built by famed craftsmen from the nearby region of Maramures, known for these charming churches. It's now owned by Razvan and Gabriela Vasile who have big plans to turn this spot into a little hotel, restaurant, and more. For now, it's a magical collection of buildings you can wander around.
Inside the undulating rooftops of this complex are 10 unique rooms with curving stone walls and round wooden doors, creating quite the enchanting estate.
What's more, is that the whole area matches the magic of the buildings, with towering haystacks, rolling fields, a babbling brook, and chirping birds flitting about. Visitors say it feels like you've stepped into a movie scene from The Chronicles of Narnia, The Hobbit, or another magically whimsical location.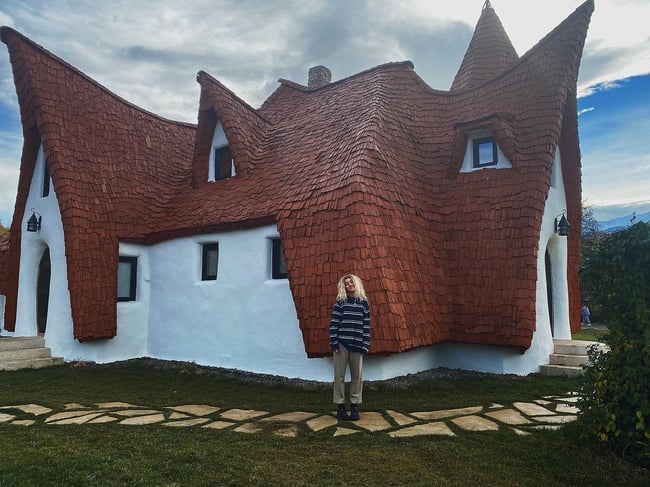 A Few Details To Know
Cost + Hours
Cost: Just 5 Leu a person
Get more info and pictures on the Facebook page here.
The area is open from 10:30 AM to 5:30 PM.
Some Tips For Your Visit
It does tend to get crowded, so visiting on a weekday or in the morning/right before closing is a way to avoid the rush.
There is a little snack shop where you can purchase some munchies, drinks, and some cooked food if you get hungry. Visit in the late spring and summer, and there tend to be people selling fresh strawberries on the side of the road. Yum! To be cautious, we always recommend cleaning any fresh fruit you purchase with filtered water.
Just so you know, this is definitely a photography location. There isn't much to see and do, besides admiring the beyond charming little villas and having a little picnic.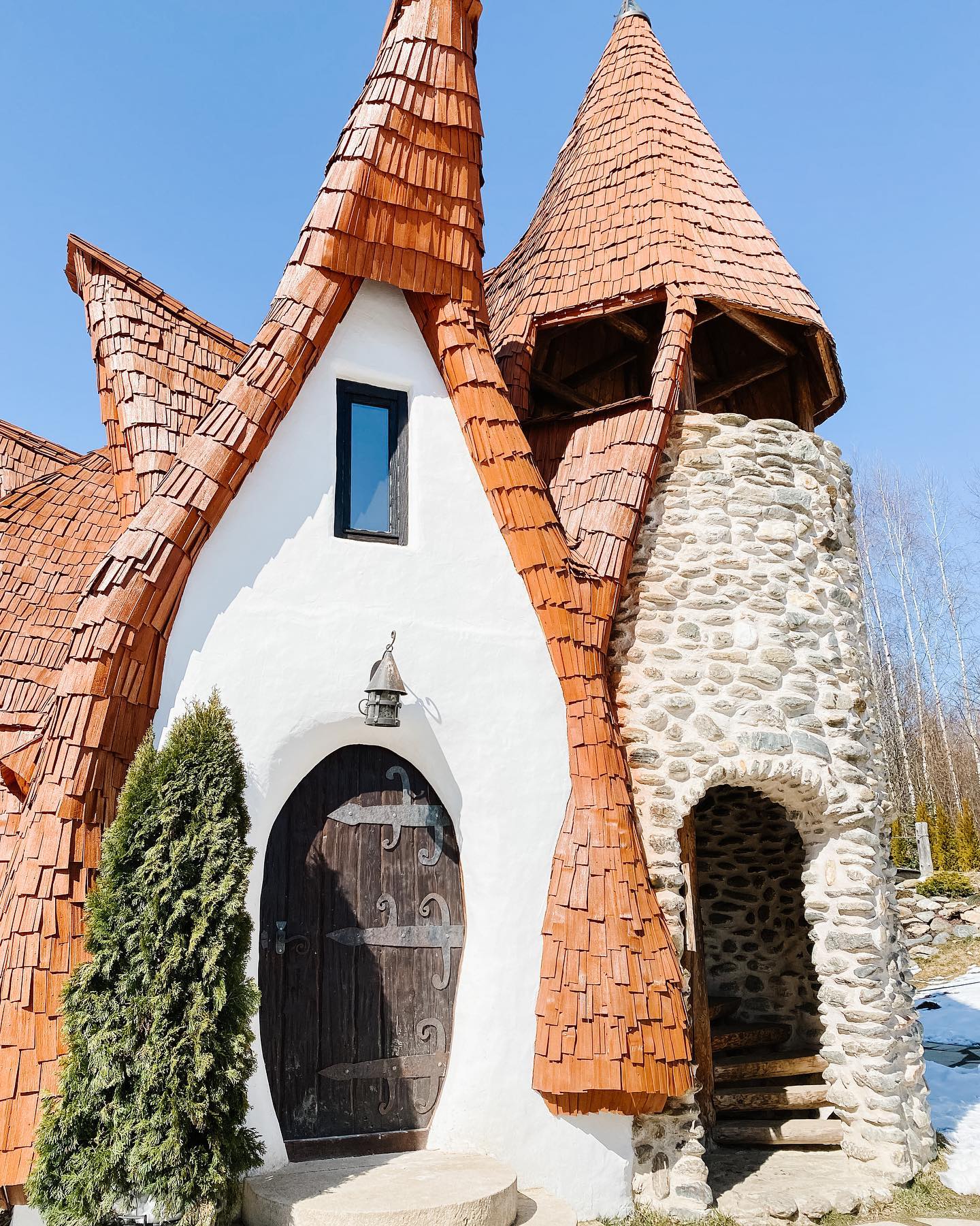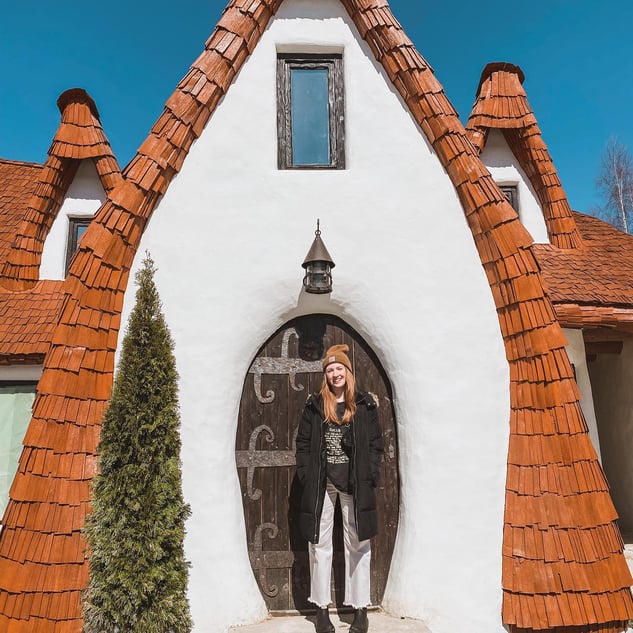 Getting Here
Best done by a taxi or an Uber from the nearby city of Sibiu, located in the central part of Romania. It's about a 45-minute drive to get to Castelul De Lut (and most visitors plan on staying around an hour), so it makes for a short day trip.
Here's the address if that helps: Porumbacu de Sus, Nr. 630, Porumbacu de Sus 557192, Romania
There are also a few other favorite places nearby you can use as a jumping off point (more on them below).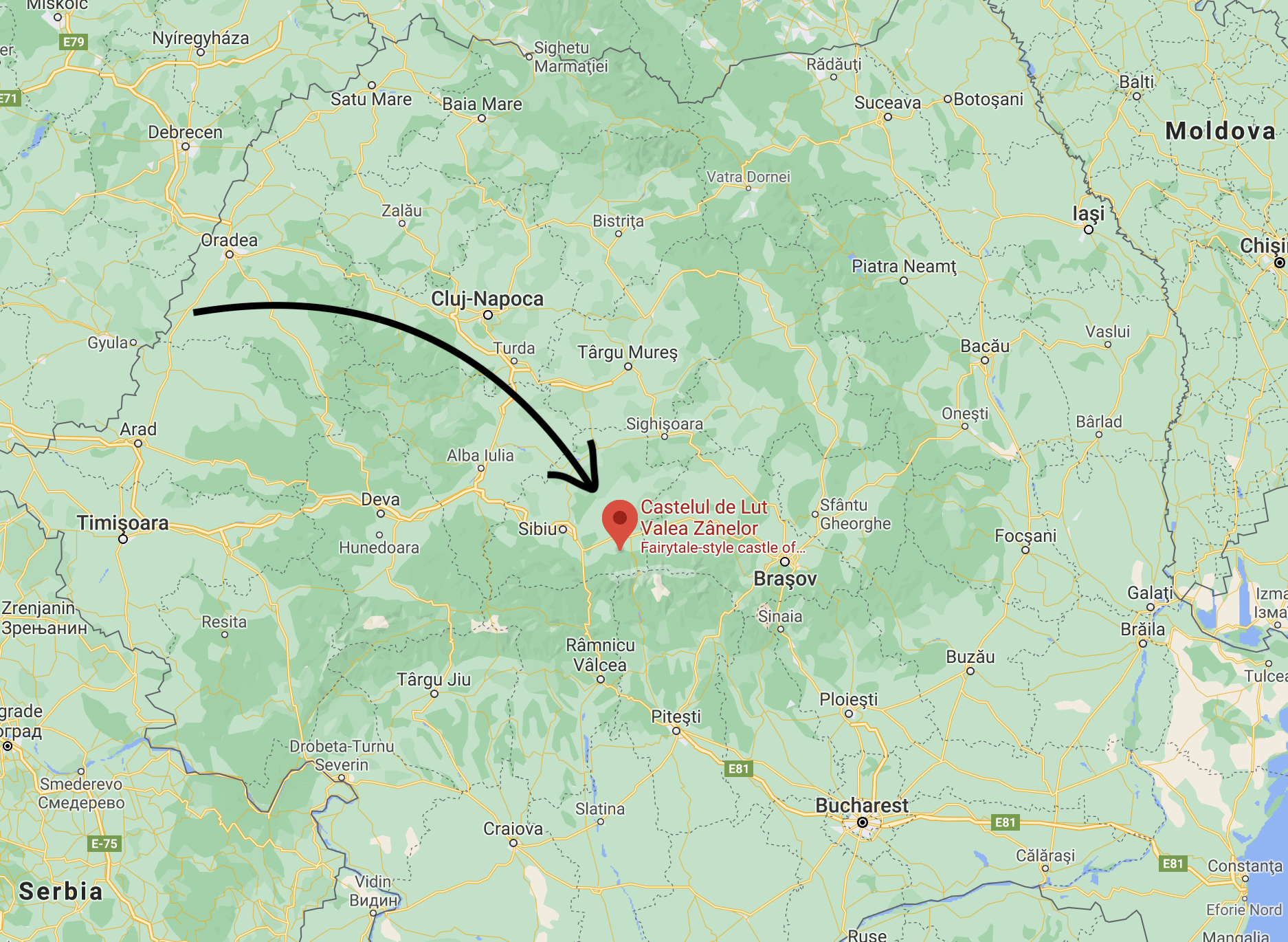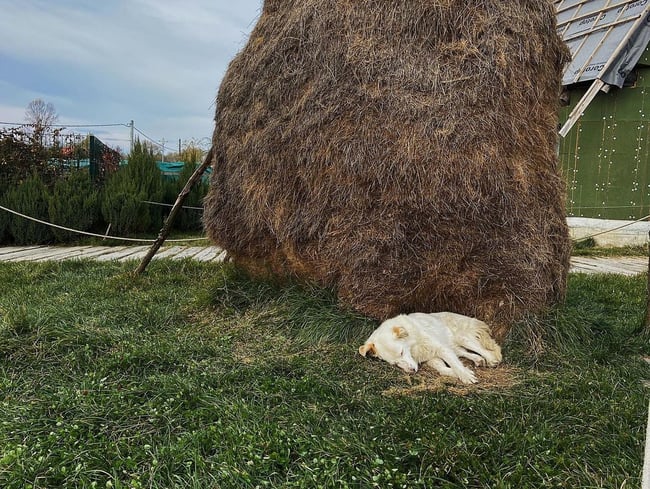 What's Nearby?
Sibiu
Sibiu may be the most photogenic little town in Romania, complete with red-tile roofs, a strong German influence, pretty cathedrals, and towering steepled churches. Our volunteers love heading here for a quiet day or two of riding bikes around, visiting cafes, and other spots in the area. Get more about Sibiu here (it's a place we're obsessed with).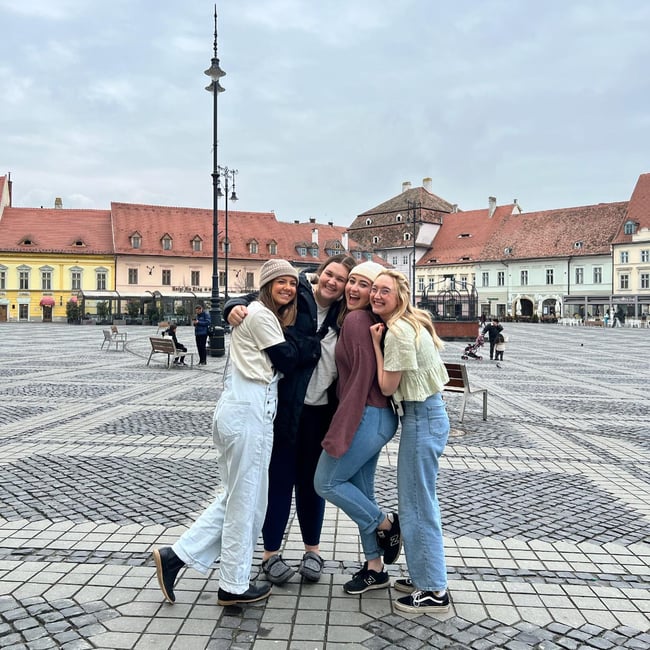 Brasov
Okay, if you only pick one place to see in Romania ... probably make it Brasov. It's home to Dracula's castle, near so many darling little villages and towns, and has so much to do (plus, it's extremely pretty). Get all the details about Brasov, the super dreamy, cute as a button, mountainous green getaway city right here.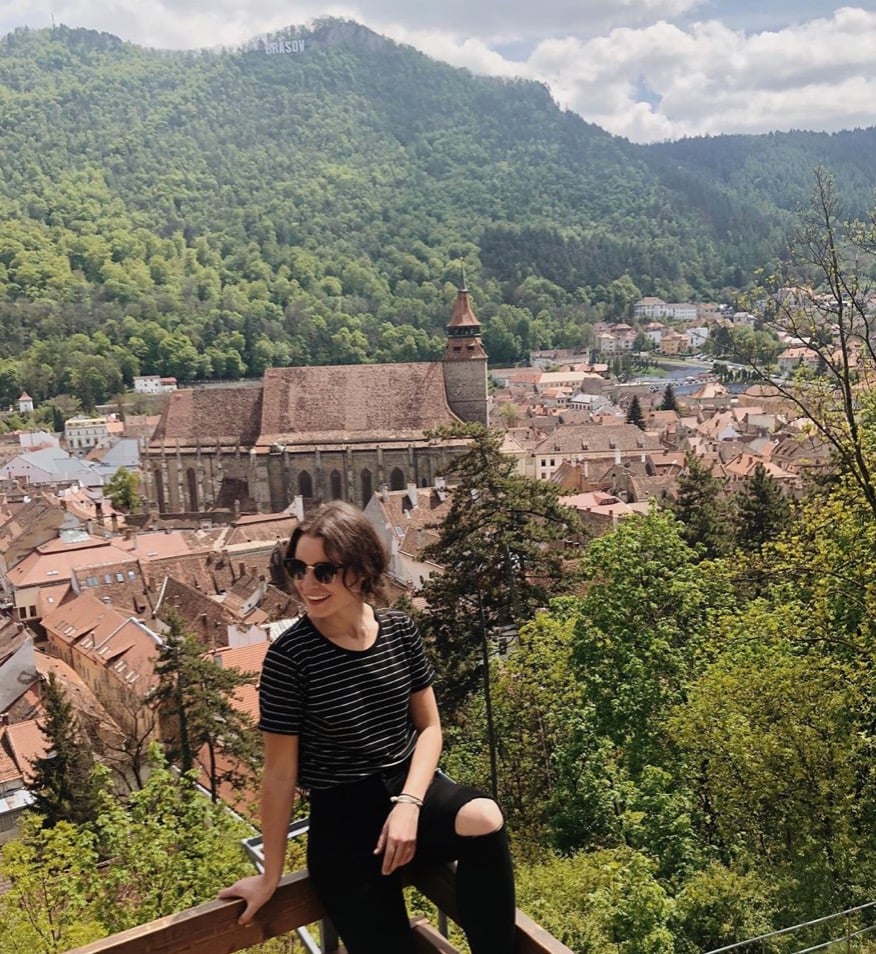 I loved my time in Romania!
The minute I heard that I could spend a whole semester living and volunteering in Europe, I was sold! ILP sends college-aged volunteers abroad to teach English or help in a Romanian orphanage program with locations all over the world (but we know Europe is where you want to go.)