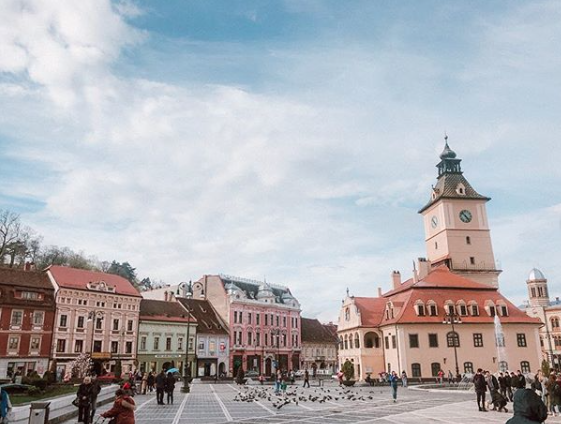 If you travel on a budget, that means you're looking to save money on every part of your vacation — even on the flights! Here's how to do just that whether you're in Romania as a volunteer or heading here on vacation.
Budget flights are the biggest secret to flying for cheap and keeping your budget ... so knowing the airlines to check out for the country you're traveling to (or living in!) is the first place to start. When I was volunteering in Europe with ILP, I had some vacation time and was dying to see the country of Romania but was worried I wouldn't be able to get a cheap flight. Oh, was I wrong! Romania's a hub for a few budget airlines which is good news for volunteers living here in a semester — come get cheap flights to some of your favorite cities and countries sprinkled all over Europe.


---
Wondering how to afford a semester in Europe?
Here's how to pay for a semester abroad in Romania
---

While we love all the places to explore in Romania (seriously, this country is home to some of the prettiest towns and villages ... it's so underrated). But you can totally get some stellar deals when flying out of Romania to all the countries you're dreaming of visiting.
Budget Airlines To Know About
A Few Flight Prices
Budget Airlines To Know About
Blue Air
Blue Air is a low-cost Romanian airline that is based in Bucharest, which Romania's capital. Although it is based in Bucharest, it has hubs in around 50 cities throughout Europe, including a couple of cities in Romania, like Iasi, which is found near the border of Moldova on the country's east side, and Cluj Nacopa, a city found in the north. This airline is going all over the place, with over 50 different destinations, like Belgium, Spain, the United Kingdom, Italy, Greece, Germany, France, Portugal and more.
TAROM
TAROM is a Romanian airline that has its headquarters and base in Bucharest. This company has been around for a while (almost 100 years!), and has itineraries all throughout Europe. Check up on TAROM to find flights to Spain, Ireland, Greece, Germany, Croatia, France, Latvia, Sweden, Austria, the Netherlands, and Italy (just to start).
Wizz Air
Wizz Air is officially a Hungarian company, but you can find really good fares in and out of Romania on this budget airline. At one point, Wizz air planned to have a Romanian office (second to the one in Budapest) but that hasn't panned out quite yet. From Bucharest, there are some 40+ destinations you can visit while flying with Wizz Air, places like France, Spain, Italy, the Netherlands, Sweden, Poland, the United Kingdom and a few others.
Ryanair
Ryanair is another fan favorite when it comes to traveling Europe on a budget. It has a mini base in Bucharest so that opens up a few more routes on this budget airline. Plan on flying to places like Austria, Belgium Greece, Ireland, and a handful of other dreamy spots.
Lufthansa
Lufthansa's a German airline and is one of the largest in Europe. What does that mean for you? Flights all over Europe (and the rest of the world). Snag a few fares to countries you've been eyeing — Ireland, Croatia, Hungary, England, Poland, France, to name a few.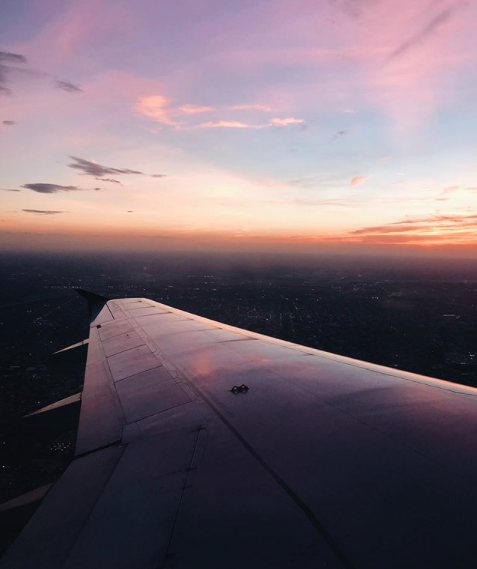 A Few Flight Prices
As with all flights, prices can vary hugely depending on different factors. The day you leave, when you're flying, what the itinerary is like (long layovers vs a non-stop) what month you're traveling, etc are just a couple of examples.

These flight prices were searched on Skyscanner just to help you get an example at how cheap flights can be. For the most part they were found during the country's off season, and may only be available for a small portion of the year, but maybe you'll get lucky and can travel when prices are this low. However, some fares were pretty consistent even during peak summer season, so it's worth checking into.
Another pro tip? Search the ILP Blog for posts about each one of these cities (they're full of recommendations on what to see and do, where to eat, how to get around the city, and other details).
Flights From Bucharest
To Rome, Italy : $31 Roundtrip
To London, England : $26 Roundtrip
To Berlin, Germany: $29 Roundtrip
To Athens, Greece: $44 Roundtrip
To Copenhagen, Denmark: Roundtrip $67
To Stockholm, Sweden: Roundtrip $33
To Paris, France: Roundtrip $64
To Marseilles, France : Roundtrip $64
Flights From Iasi
To Munich, Germany: $81 Roundtrip
To Milan, Italy: $45 Roundtrip
To London, England: $80 Roundtrip
To Paris, France: $47 Roundtrip
To Barcelona, Spain: $81Roundtrip
A Tip For You
One quick warning. There are many hidden fees and other things to consider when flying on discount airlines. We love the cheap prices you get on the airfare, but you can easily double or triple what you're paying if you aren't paying attention to all of the fees. Here's our guide to avoiding fees on budget airlines.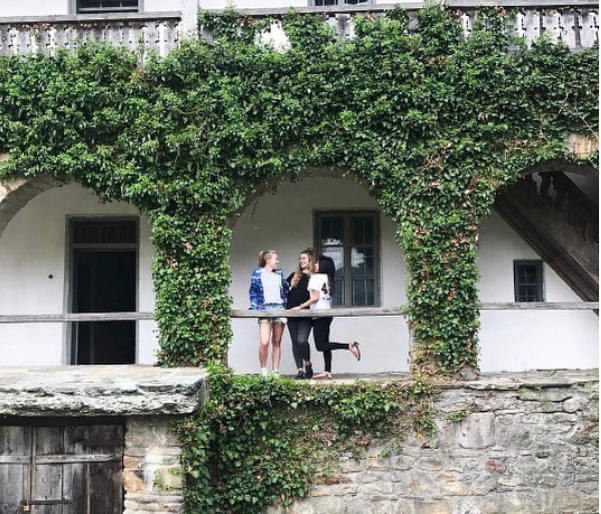 Want to spend a semester volunteering in Europe?
We don't blame you — get the chance to live in Romania, have vacation time to explore Europe and make a difference while you volunteer at an orphanage.