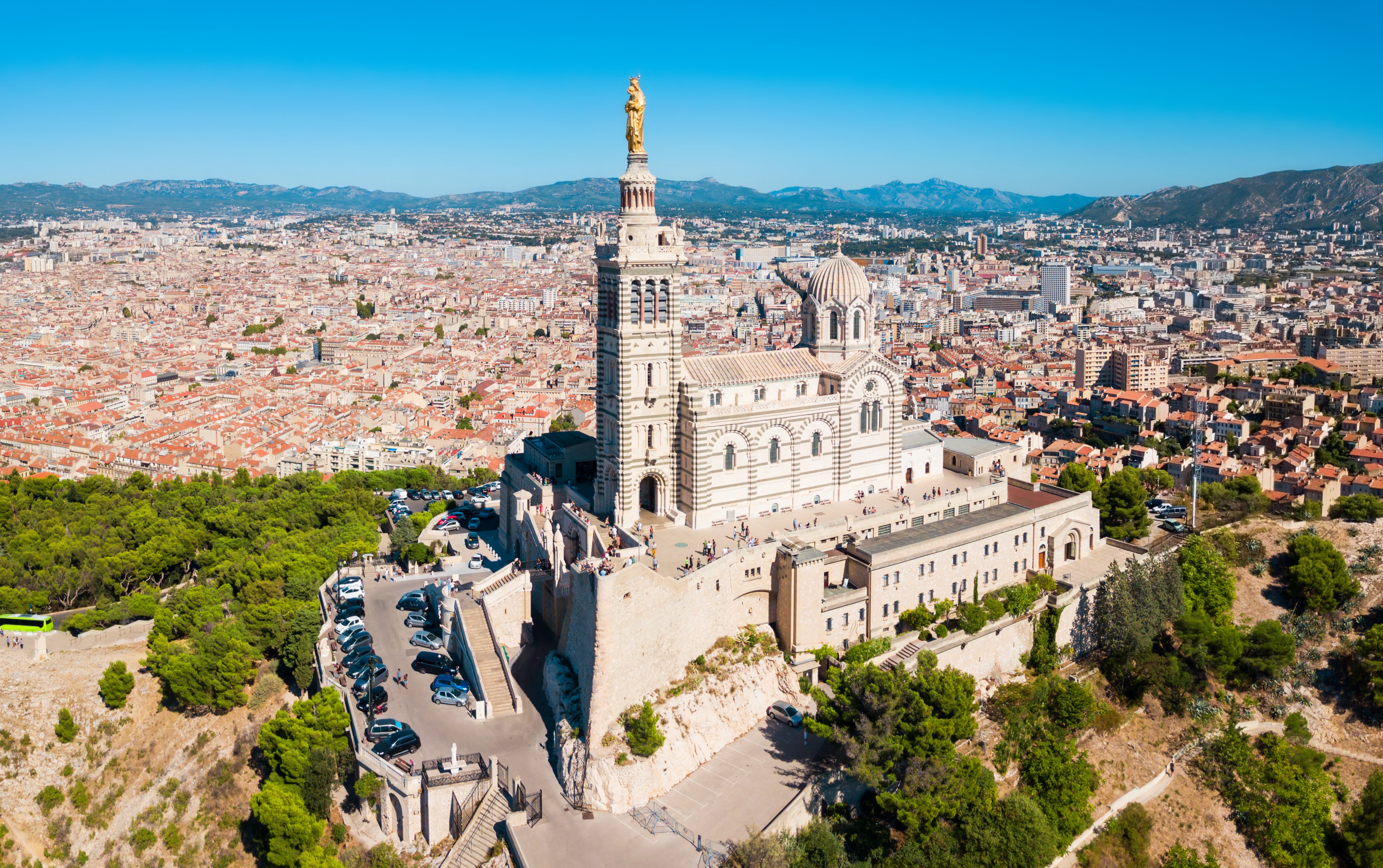 Everyone is booking tickets to Paris ... but have you considered heading south? Maybe it's time to check the seaside city of Marseille, France, where the Mediterranean sun brings spring earlier and the ancient port city is painted with bright colors.
---
Want your chance at a semester abroad in Europe?
Apply for ILP right now to snag your spot!

---
Maybe you've already been to Paris (check out this awesome city guide if not!), but can't get enough of France, or maybe you want something different than the norm. If so, come check out Marseille, the oldest city in France that boasts a beautiful coastal port.
A Quick Intro
Getting Around the City
Sites to See
When to Visit
Getting Here
Where to Stay
A Quick Intro To Marseille
Like we mentioned, Marseille is touted as the "oldest city in France", not to mention one of the oldest in western Europe. The city was founded as Massalia around 600 BC and soon developed into an important port in the ancient Greek world. For the Greeks, and later for the Romans, it was a major point of transition and trade between the civilizations of the Mediterranean and those of northwest Europe.
And, essentially, that has been Marseilles' role ever since. Located near the mouth of the Rhone — the greatest natural corridor between the Mediterranean and the lands to the north — it has long been one of the most important, when not the most important, port in France.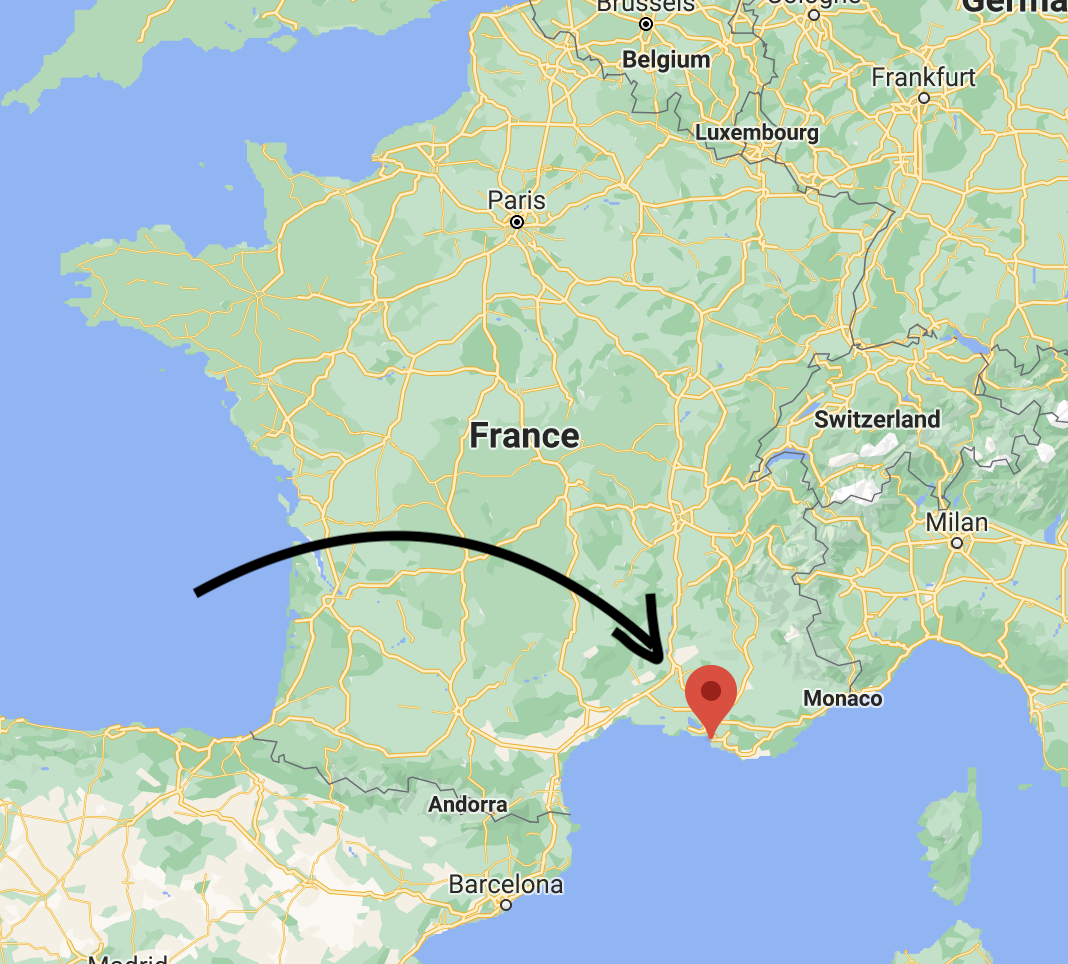 Want to learn a little more before you go?
For more information, you could check out some of these great reads:
— Greater Than a Tourist is a nice travel guide-esque read with advice from a local.
— Wicked City is a longer read, but it offers great insights into the history of Marseille and its cultures.
— A Year in Provence is a classic autobiographical novel following Peter Mayle's year living in Provence, with great details about the struggles and joys of adapting to a new culture.
Oh and just so you know, we're an Amazon Affiliate so we do receive a small commission if you shop Amazon products from our page. We only share items that we think you'll really love!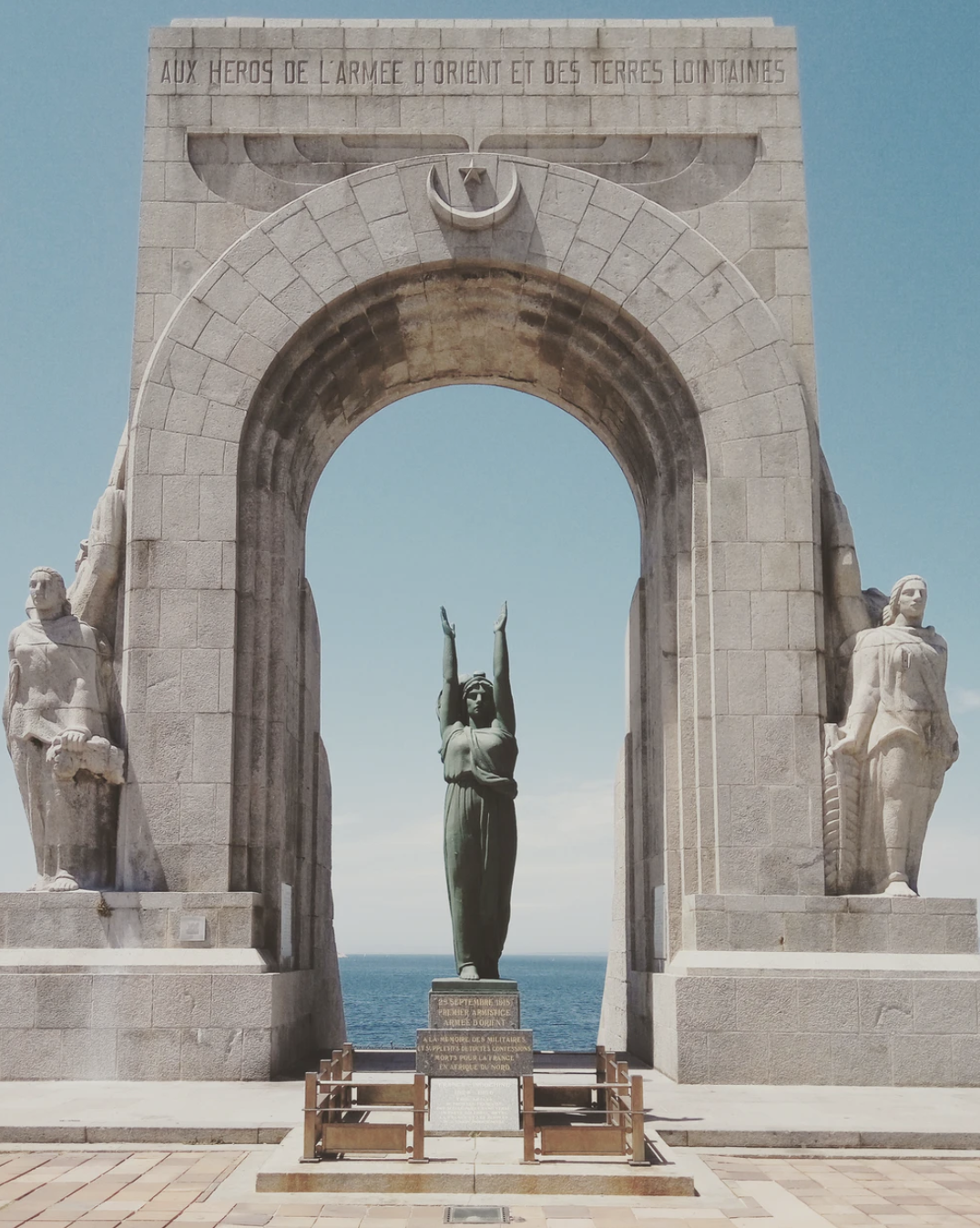 Getting Around the City
First of all, take your time and pack some good walking shoes. Remember, in Marseille, the le quart d'heure marseillais means that "on time" is 15-30 minutes behind. Strikes and public transport delays may happen. Just enjoy a leisurely pace. Also, don't forget that many shops and restaurants are closed on Sundays.
Marseille City Pass
If you are big into museums or just plan on taking the public transportation a lot, you ought to look into purchasing a Marseille City Pass.
Available for 24 hrs, 48 hrs, or 72 hrs, this pass includes free access to museums, a boat rise to Chateau d'lf (depending on weather conditions), a ride of the Little Tourist Train, free tastings and samplings and reduced tour fares throughout Marseille, and unlimited access to public transportation.
Usually, a one-day pass is €40 ($44 USD), while a two-day pass costs €55 ($60.75 USD) and a three-day pass costs €64 ($71 USD).
Marseille Hop-on-Hop-off Tour
Visit the sights of Marseilles with a Marseilles Open Tour on a hop-on hop-off bus. Departing Vieux Port, the tour circuit includes the sea front, Fort St. Nicolas, Notre Dame de la Garde, and the Cathedral, with 14 stops in all.
This is an easy way to see the main highlights that tourists typically want to see if you're only here for a quick trip. A one day ticket costs about €19 ($23), 2-days for €22 ($27).
Public Transportation
If you don't choose to purchase a City Pass, it's best to buy groups of tickets, priced right now at €3 ($3.30) for two trips or €13.40 ($14.70) for 10 trips to save a bit (prices on board the bus cost €1.90 ($2.10 per trip). A 1-day pass costs €5.20 ($5.70) and a 3-day pass costs €10.80 ($11.85). Consider downloading the RTM app for current public transportation schedules.
Uber is also an option, especially if you are traveling at night because most public transportation in the city centre stops running regularly around 9 PM.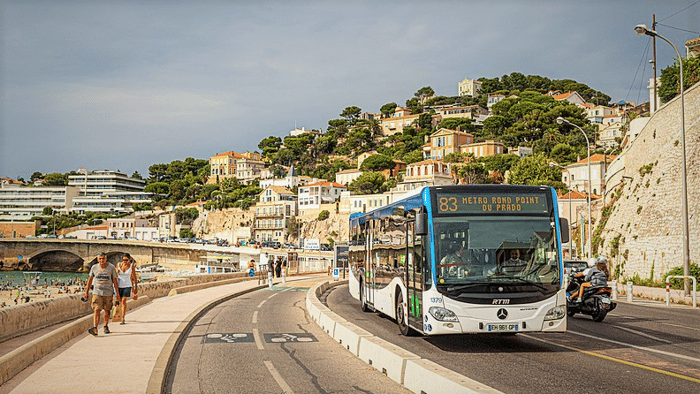 Sites to See
Museums
Especially if you purchase the City Pass, you should plan a visit to one of Marseilles many museums: Archeology, Decorative Arts, Modern Art, Contemporary Art, Fine Arts, African Arts, Oceanians & Amerindians, Roman Docks, Natural History, History of the City, the Mucem, and the Regards de Provence Museum. If museums are your kinda thing — Marseille is right up your alley!
The Chateau d'If
If you're checking out the views from the city, you'll spot some little islands not far from shore. You're staring right at the Château d'If, a fortress built in the 16th century. Fun fact: it was actually featured in the famous novel by Provençal writer Alexandre Dumas, the Count of Monte Cristo.
Again, especially if you purchase the City Pass (which includes the boat ride out here), but also if you love the story of the Count of Monte Cristo, you'll want to take a trip out to see the fortress up close. Ferries to this island in Marseilles bay depart from the Old Port every day, multiple times a day.
While you're on the island, you can explore the old prison and enjoy the views of Marseilles from the sea.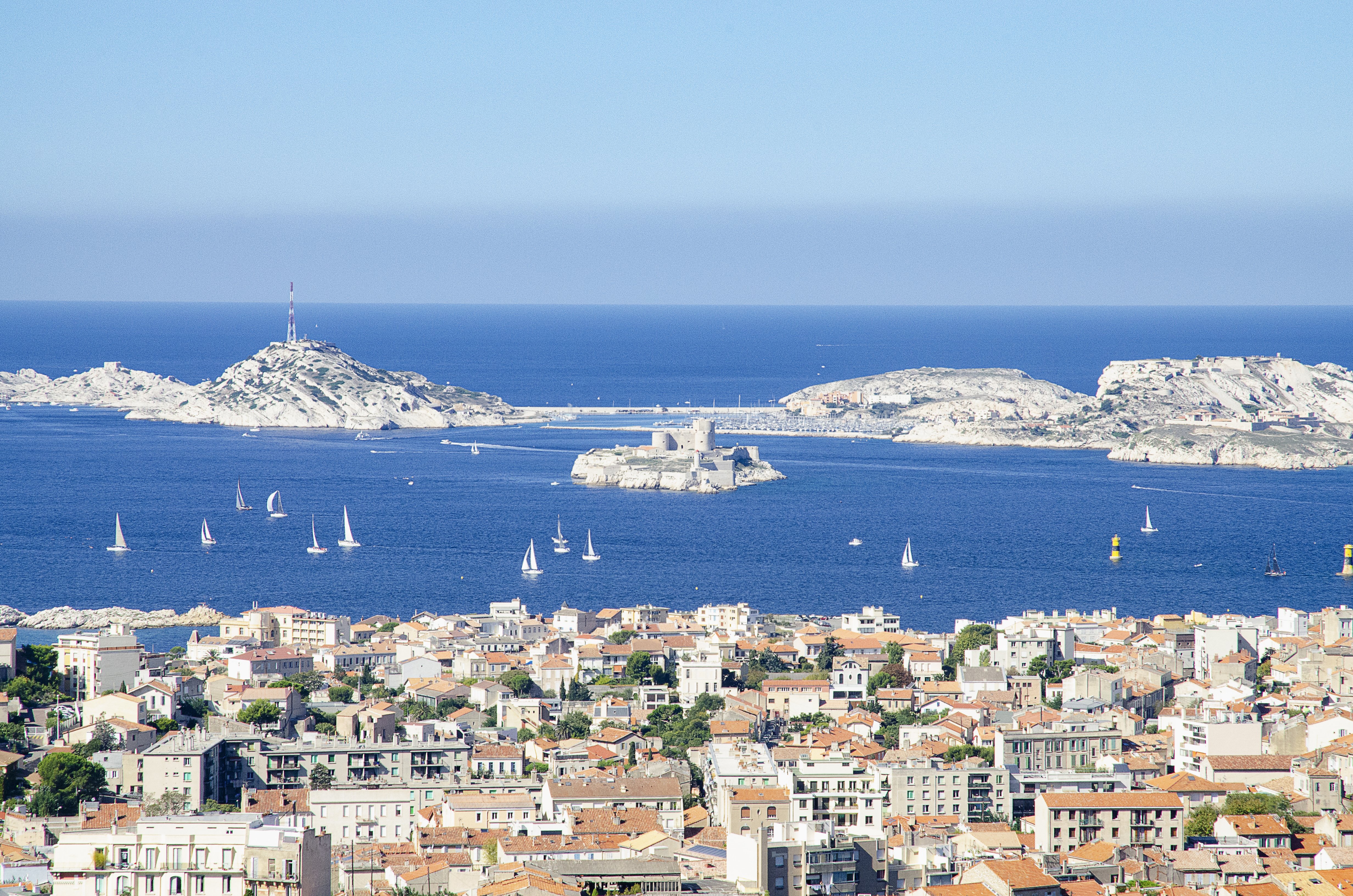 Old Port
Le Vieux Port — the old port — is the tourism mecca of Marseille. Which means ... make sure you don't miss it on your first trip to this city. This main port of Marseille, active for over two thousand years, is now a large marina, flanked on three sides by restaurants, bistros, cafés, and shops.
At the inner end of the basin is the pleasure cruise terminal, from which visitors can take boat trips round the port, out to the Island of If, or along the coast to Cassis. For visitors staying more than a day in Marseilles, a boat trip is a must, to experience the views of Marseille from the sea, and the dramatic coastline to the southeast.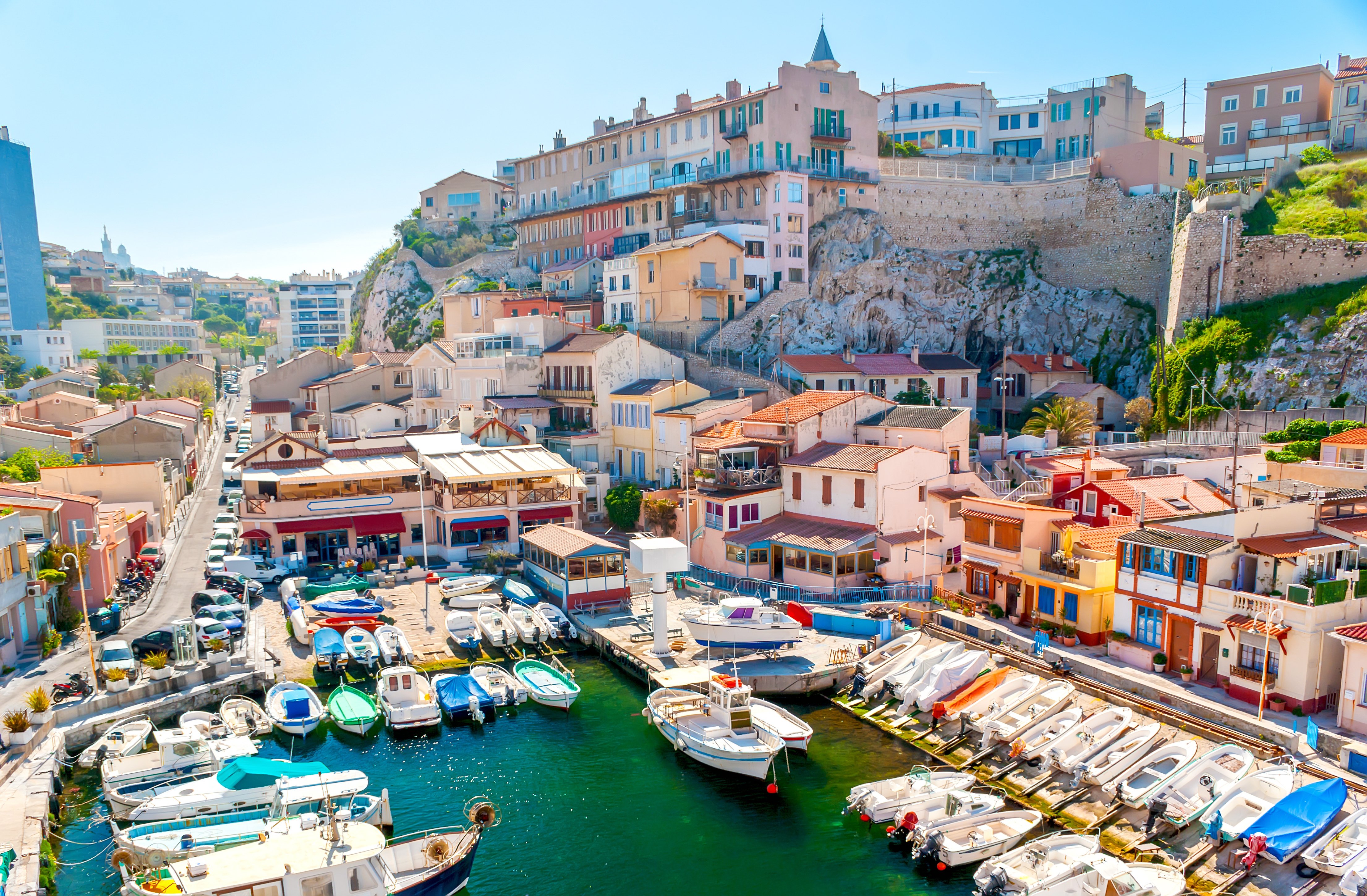 The Quartiers
If you prefer to walk around and experience the city for yourself, Marseille as a whole is a great choice. This urban sprawl is divided into quartiers, each with its own personality, that make the 860,000-person city feel like the 111 villages locals describe it as. Spend time in the hillside boho enclave of Vauban, the Hausmannian calm of Longchamp, the up-and-coming Chave, and the vibrant bar scene in Cours Julien. Get your bearings at the Vieux Port, then start exploring.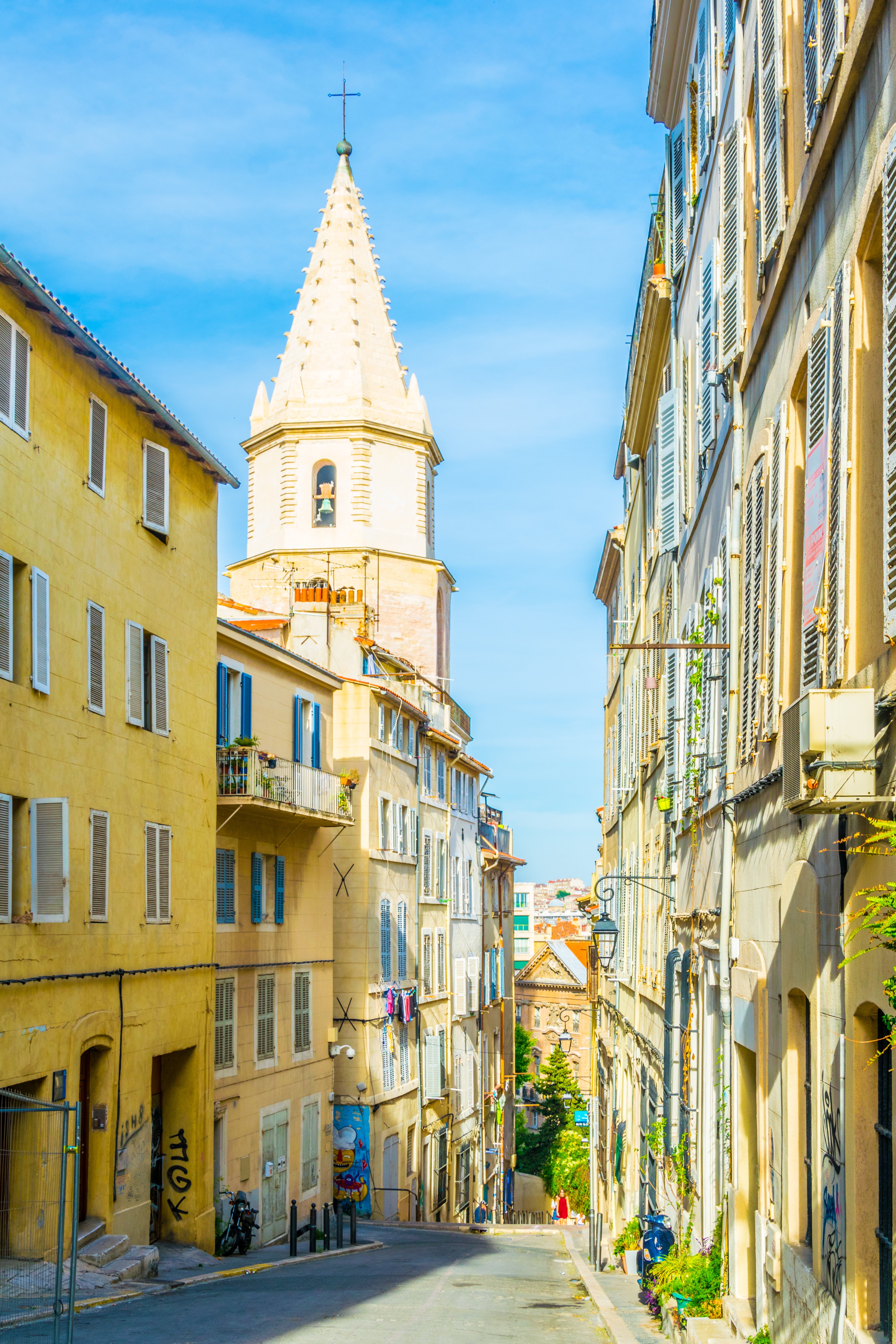 Notre Dame de la Garde
Give thanks to the Good Mother at Marseille's most-visited monument and highest point. Visible from all over Marseille, the Roman-Byzantine Notre Dame de la Garde basilica is a fine example of 19th century architecture, as is La Major Cathedral.
The church is topped with a 36-foot-high beacon: a golden Madonna and Child statue. She's known as "la Bonne Mère," ("the Good Mother") for her unofficial role as the city's guardian. Locals bring offerings to thank her for her protection.
La Bonne Mère offers 360-degree views, so visit early in your trip to get the lay of the land, but try to avoid the weekend tourist swell. It can be reached by taking bus line 60 from the old port or a visit to Notre Dame de la Garde is included in one of the Little Train circuits, included in the City Pass as mentioned above.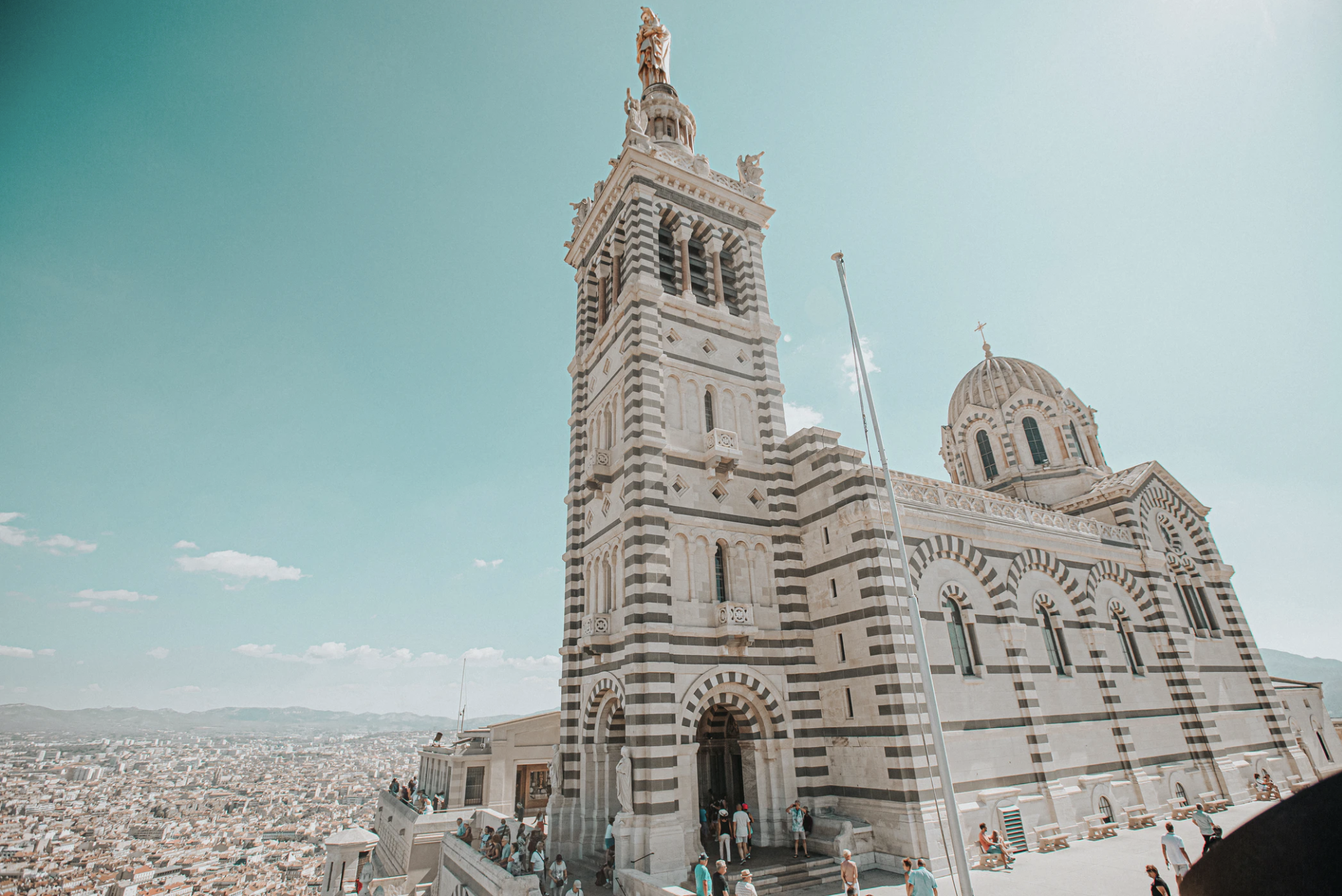 The Fort Saint Jean
This is perhaps the most impressive historic site in Marseilles — a 17th century fortress built by King Louis XIV, Fort Saint Jean also boasts the 15th century Tour du Roi René (King René's tower) and the Commandery of the Knights Templar.
At first glance, this fortress seems to be protecting Marseille, flanking the edge of the Vieux Port alongside Fort Saint-Nicolas. Look closer. The canons are pointing at, not away, from the city, so that Louis XIV could protect his regime from local uprisings—one embodiment of the city's rebellious spirit.
Fort Saint-Jean invites visitors to ramble through its arched walkways, climb a giant turreted tower, and stroll the Jardin des Migrations (a Mediterranean botanical garden). The upper terraces of the Fort Saint Jean are connected by aerial walkways to the Mucem and to the Old City.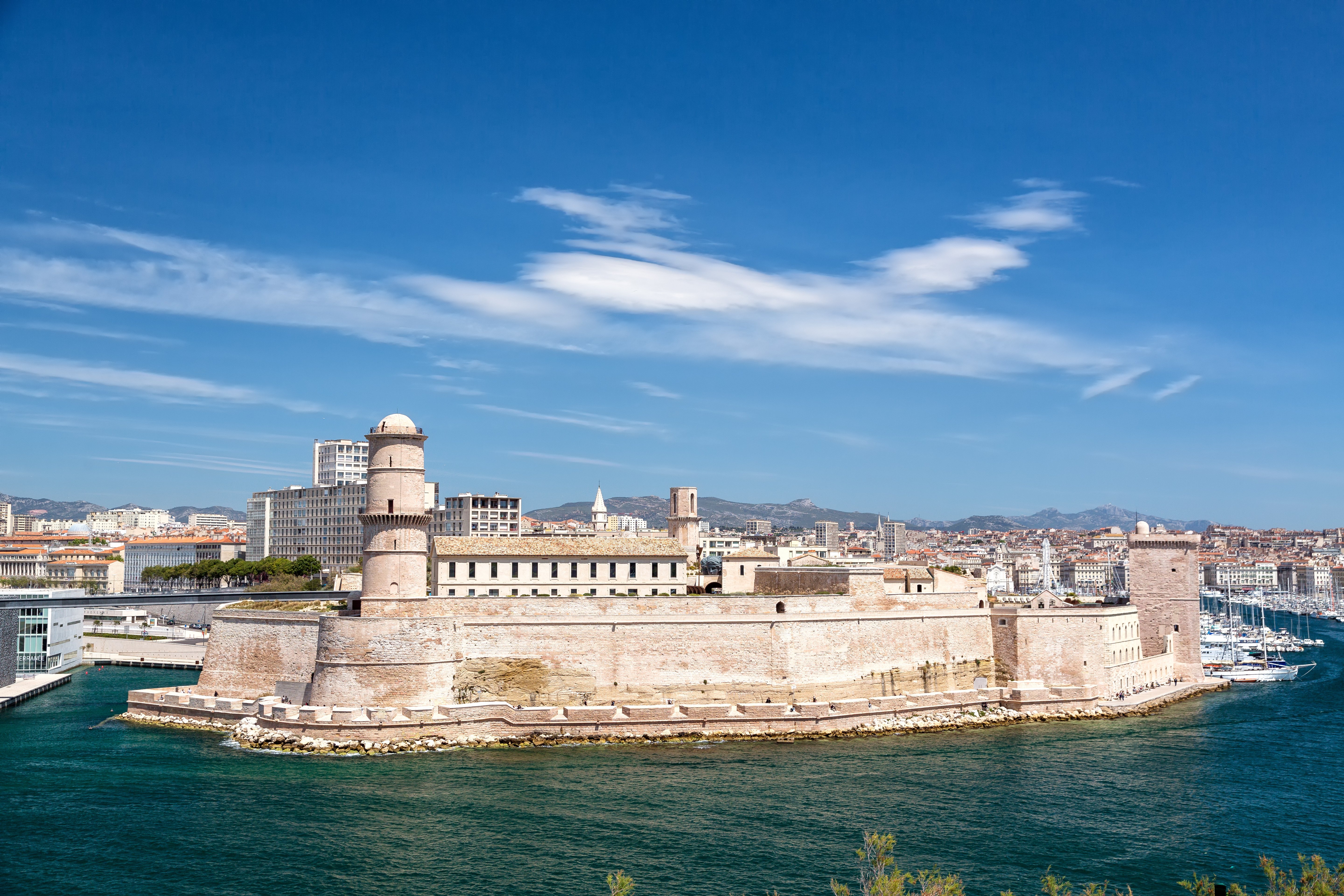 Les Calanques
Marseilles' hinterland, Provence, is more popular as a tourist area than Marseilles itself and there are plenty of opportunities for day trips out from Marseilles.
While you are there, check out Les Calanques, France's most recent National Park. Southern France's version of Norwegian fjords, the Calanques are staggering limestone cliffs that spill into the sea. At the heart of the Calanques is is the little seaside town of Cassis.
Most of the park is only accessible by boat or by foot, with many hikes closed in July–September during prime forest-fire season. But there are still many ways to enjoy the park, such as packing a picnic and grabbing the 21 bus to Luminy for a 45-minute hike to the Calanque de Sugiton or rambling an hour to the Calanque de Marseilleveyre's family-friendly restaurant, Chez les Belges — but note that at this traditional cabanon ("cabin") there is no electricity, so bring cash.
This post offers more details to help you plan your trip to this National Park!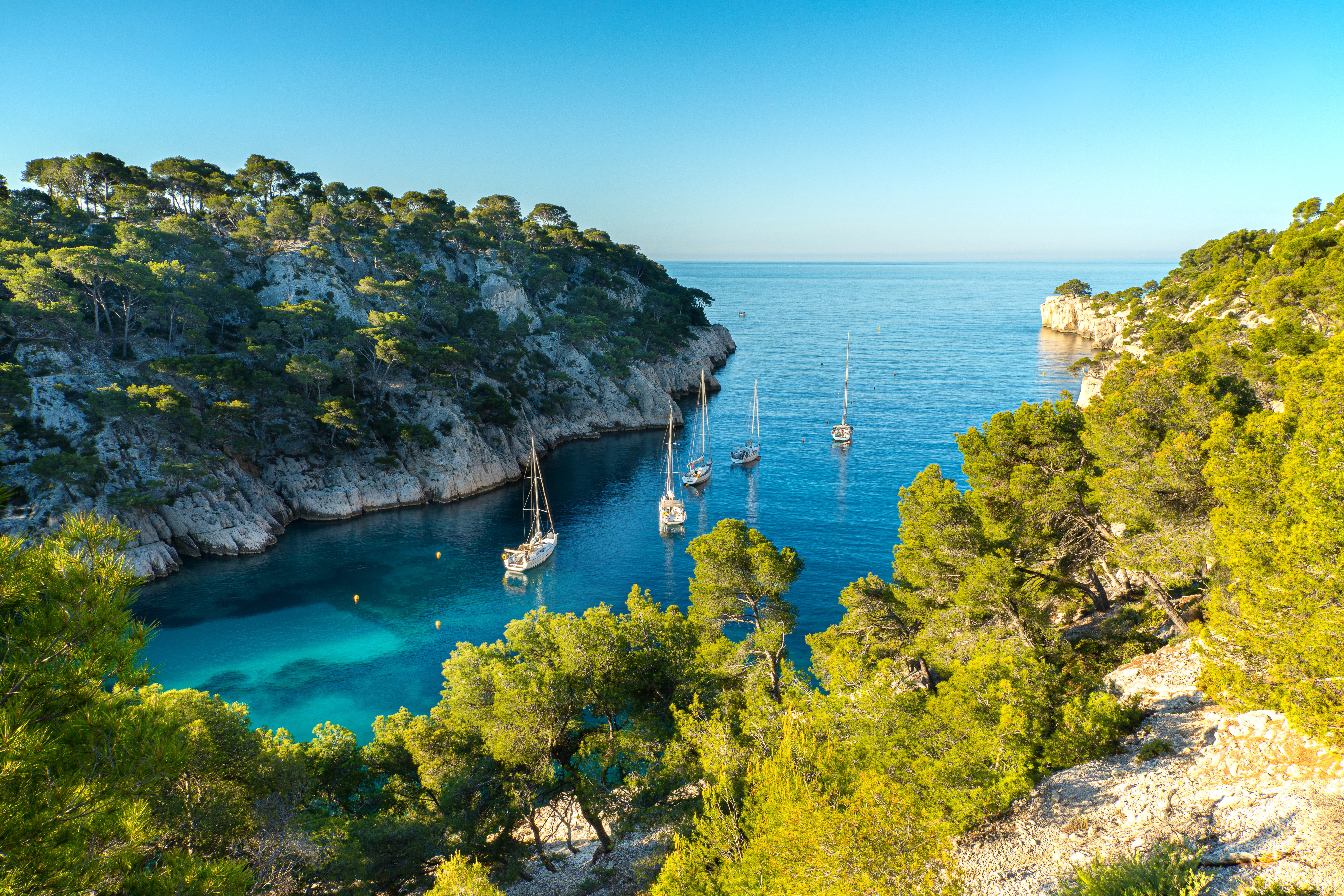 When to Visit Marseille
Although Marseille it is not a city for playing in the sand, with a port on one side and rocky shores on the other, this beautiful city has a fantastic shoreline and waterside ambience that is great for a weekend trip. Plus, it's actually the perfect getaway for those times of the year when it tends to be bathed in Mediterranean sunshine while much of France further north is still struggling with spring or is already dampened by autumn mists and showers.
Summer is busy and decently warm in Marseille, so the slightly cooler temperatures and lessened crowds of September and October are more ideal. Plus, the Mediterranean is still warm enough to swim in then.
Although December is chilly in Marseille, it boasts the Santon Fair, one of the oldest fairs in Provence. Just watch out for the bone chilling winds off the Mediterranean.
And in April, the Carnaval de Marseille takes place in Bolély Park, with colourful costumed floats, live music, games, and family entertainment.
Getting Here
Flights
Most of the time, flying right into the city is the easiest (and even cheapest) option, so this is our pick. Flights are really cheap on RyanAir (especially from Bucharest or London!), so make sure to check those out.
Oh and for our ILP volunteers who live in Romania for their semester, you'll be excited to hear there's a direct flight from Bucharest with Ryanair — prices can be as low as around $30-50 USD each way even during the peak summer rush. The most expensive time to travel around Europe is during the summer when the prices nearly double, so we love that this crazy cheap deal is available to Marseille!
Train + Bus
If you're coming from major cities that are nearby, know that it's still a bit of a trek if you're coming via bus or train. Bus rides from Milan are around 7+ hours, and there's a 6 hour train ride from Barcelona. If you can work that into your schedule, you might check that out.
If you've read many of our other European guides, you know that we love Omio for digging up the best routes and comparing options.
Where to Stay in Marseille
Depending on how much you have, or are willing, to spend, there are great options for hostels and airbnbs in Marseille (Don't know the difference?).
Hostels
Marseille boasts two great hostels close to all the action and for a pretty great price.
Vertigo Vieux Port is in the old Port area of Marseille but is still in easy walking distance to the city center. It offers private rooms, mixed dorms, or female-only dorms, ally with en-suites, free wifi, air conditioning, and access to a washing machine.
The People Hostel is right in the city center, minutes from the main train station and the old port. It offers private or shared rooms, free wifi, air conditioning, and hot showers.
Price wise, your looking at about €30-40 ($33-45 USD) a night for a shared room and about double that for a private room. And food isn't too bad, either, price wise, so you can enjoy some of the delicious local flavors, as well as African, Corsican, and Mediterranean restaurants.
AirBnBs
For a little more money and planning, you can book a lovely airbnb, with included breakfast. Two options to check out are the Pension Edelweiss and the Pitchounette Olives.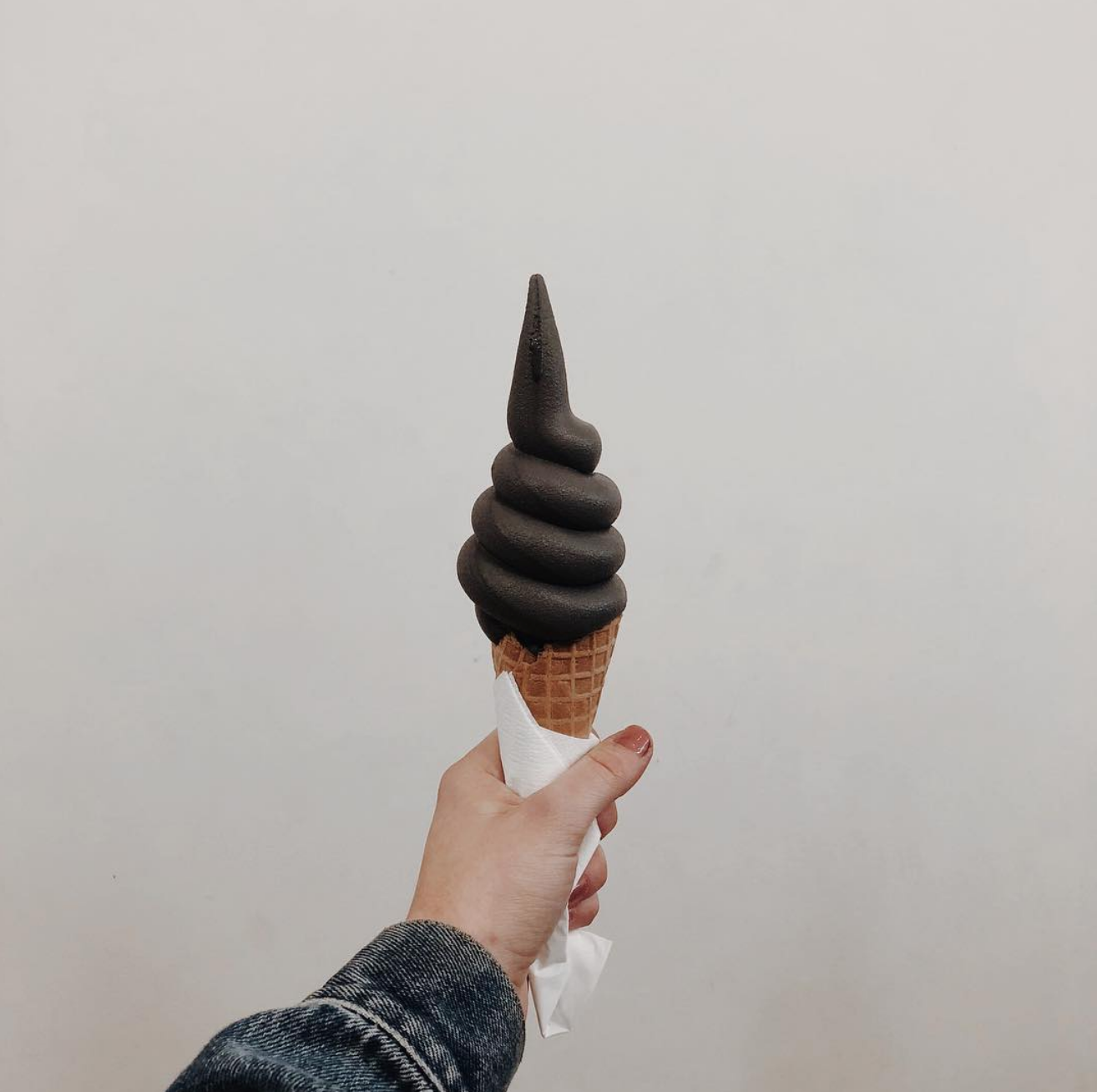 Love traveling?
Whether you are spending a semester abroad with International Language Programs (that's us!) or just love to travel, sign up for our newsletter to get more great travel ideas and tips like this article right in your inbox. Let's stay in touch!