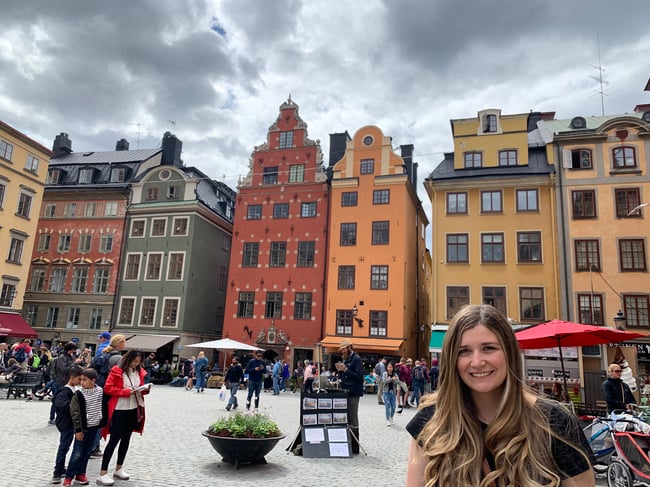 Stockholm is a real gem and a place we think everyone needs to visit! Here are the details on visiting this beautiful city and making the most of your trip there.
We absolutely love Stockholm! It's a great mix of old and new with beauty around every corner. There's A LOT to do in the city which means you can expect a lot of running around to see it all.


---
Looking for other places to visit in Europe?
We've put together some of our favorite places, just for you!
Click here for our guide and start planning!
---

We've narrowed it down to some of our favorite things and must-sees for you so you can hit the ground running when you get there. Enjoy your time and make sure to eat all the pastries!
What To See And Do
Like we said, Stockholm is packed full of things to do! Here are a few of our favorites, most of which are included in The Stockholm Pass (more on that in a minute).
The Vasa Musuem
This was my absolute favorite museum we visited in Stockholm. I totally geeked out over this and think it's the coolest thing ever.
During its maiden voyage in August of 1628, the Vasa Ship sadly sank very quickly as is started its journey. This was devastating for the country and the king who had the ship built. Parts of the ship had been found after it sunk but it wasn't until the late 1950's that the ship was located. In the 1960's the ship was pulled from the water and because it had been in fresh water, over 97% of the original ship is intact.
The museum has the actual ship (over 4 stores high!) on display and even has artifacts, and skeletons of the crew that were found aboard. It is amazing and has such a unique story!
Make sure you watch the video about the history of the ship and the excavation process before you walk through the museum and be ready to have your mind blown. You have to see it to understand how amazing it is.
Entrance fee: $15 USD
Address: Galärvarvsvägen 14, 115 21 Stockholm, Sweden
Explore Gamla Stan
You can't go to Stockholm without visiting the enchanting island of Gamla Stan, the heart of the city's Old Town. It's a maze of pedestrian walking streets (cobblestone of course), shops, and colorful buildings. Sweden in general is known for beautiful Scandinavian design and is respected by design lovers all around the world, and you'll definitely get a taste of that here.
There are some pretty narrow alleyways around the island that you should go hunting for. The narrowest, Mårten Trotzigs alley, gets to only 90 centimeters wide!
We can't talk this place up enough. It's especially beautiful at night, so try to plan a trip in the evening as well.
Getting here: Although it's technically an island, it's really easy to get there thanks to the roads and subway that connect the island to the rest of the city. We highly recommend using the subway here, and the name of the stop is (you guessed it) Gamla Stan. Just take note of the last subway leaving the island so you don't find yourself stuck that evening.
+ more: Old Town is actually quite a bit larger than the island of Gamla Stan so make sure you've got good walking shoes if you plan to see it all. Make sure you visit Västerlånggatan which is a huge souvenir street. Check a few shops before you buy anything though. I was surprised how much things differed cost wise store to store.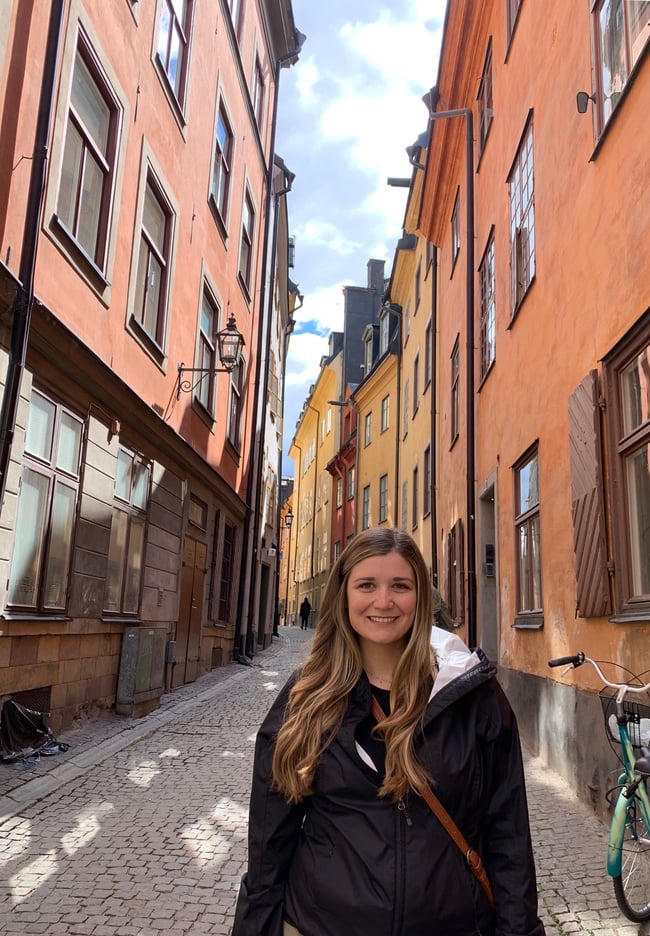 Walk Through The Royal Palace
The Royal Palace has over 600 rooms and is the official residence on the King of Sweden. There are several museums in the palace and we loved all of them! Make sure you visit the treasury and the palace apartments — you'll feel like you've been transported back in time!
Entrance fee: $16
Address: 107 70 Stockholm, Sweden
Visit The Temple For The Church of Jesus Christ
The Latter Day Saint temple is a little bit outside of the city, but if you have some time it's a fun train ride and a beautiful area to walk around. And, of course it will feel like a little slice of home if you're a member of The Church.
Here are the details on getting to the temple.
The ABBA Museum
Are you an ABBA fan? Then you've gotta check out the ABBA Museum. Learn more about the band and their history, see original outfits used by band members, and sing out your little heart as you soak it all in.
Entrance fee: $25 USD
Address: Djurgårdsvägen 68 115 21 Stockholm Sweden
The Open Air Museum
The Skansen Open Air Museum is a beautiful place to take a stroll through and the oldest open air museum in the world. There are typical things you'd find in an open air museum, like old buildings and windmills, but you can also find animals native to Scandanavia, and Baltic Sea Science center and Aquarium, cafes, and more.
Admission: about $20 USD
Address: Main entrance address is Djurgårdsslätten 49-51, 115 21 Stockholm, Sweden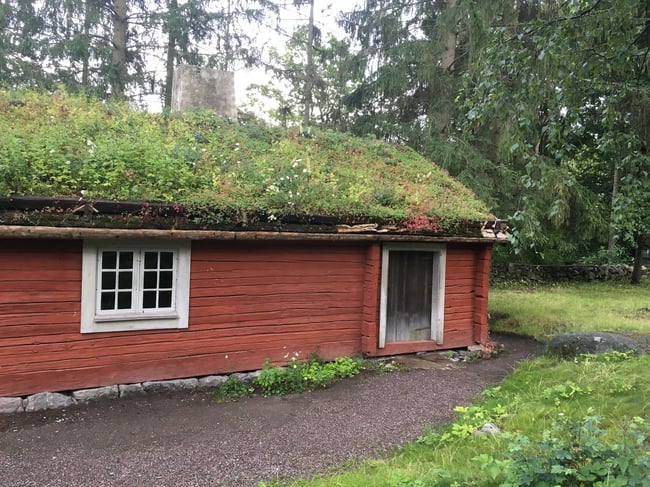 Take Advantage Of The Stockholm Pass
As you're researching, keep a running list of places you may want to visit and consider The Stockholm Pass. You can purchase the pass for 1-5 days and it gets you in over 60 attractions, a lot of which you may already have plans to visit.
The pass also includes access to the Hop on Hop Off buses and boats so you can get around the city with ease. We purchased a two day pass for our three day trip to Stockholm and it was perfect to help us be motivated to see a lot during the days we had it.
The pass is a little pricey, so make sure it's worth it for you based off of what you want to see. Prices start at about $73 USD for a day pass and go up to $150 for a five day pass.
You can find all the details here.
Some Foods You Have To Try
The food in Sweden was yummy and there are a few things you can't miss out on when visiting!
One tip for you: Dinner prices do go up for many restaurants around the city, so if you're on a budget we recommend making lunch your main meal of the day, and then plan on a light dinner.
Swedish Meatballs
Really though, they're just better in Sweden! It's what they're known for. You'll find them all over and we weren't disappointed in any of the places we went and would recommend asking locals which restaurant they would recommend in the area to grab a plate.
Pastries and Bread
Mmmmm I cannot rave enough about how good the pastries and bread were in Sweden! I loved everything I tried and crave them now that I'm home. Make sure you try these things while there:
Chocolate Balls
Cardamom Buns
Swedish Chocolate Cake
Cinnamon Rolls
We ate a lot of pastries during the trip and those ended up being our favorites! If you're looking for delicious bread (and out of this world Cardamom Buns) make sure to visit Fabrique Bakery.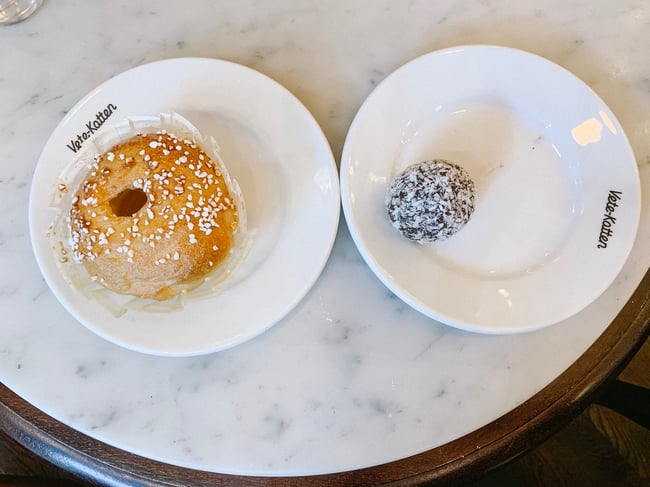 How To Get Around Stockholm
From The Airport To The City
First of all, there are several airports that access the Stockholm area so you'll need to consider that when purchasing your flight.
The main airport is Stockholm Arlanda (ARN) and many tourists fly in and out of this one. It's located about 40 km from the city center, but it's easy to get into town with the Arlanda Express. This train will take you right to Central Station and takes less than 20 minutes. Book your tickets ahead of time here, or you can book the day of at the airport. Just ask someone where to find the Arlanda Express booth. Price: If you are under 26 you get a discount! Tickets will be about $17 USD each way
Sometimes budget airlines arrive at the other airports, which are a bit further away from the city. I once booked a flight on a budget airline that took me to an airport that was further out, and I will admit that it was really nice on the budget to get that cheaper flight ... but I didn't love that it took us a couple of hours before we arrived into the city, taking away from the little time I had there. So, just weigh the pros and cons of that for yourself.
Here's more information on the airports.
Getting Around The City
Getting around Stockholm is easy because of their transportation systems. You've got trains, buses, and trolleys as well as the underground subway and they are easy to navigate. We'd recommend getting a Travelcard which will work for all of those (not the Arlanda Express, that's separate!) and is a set price for your whole stay.
A 24 hour pass costs about $14 USD
A 72 hour pass costs about $27 USD
We bought our passes at the same time as the Arlanda Express ticket once we got into the airport in Stockholm.
Where To Stay In Stockholm
Staying close to Gamla Stan is a great idea because most of what you'll be seeing is in that area. That can get a little pricey though so if you can't pull that off remember the transportation is easy and you can get anywhere fairly quickly.
Here are a few AirBnbs we'd look into:
Here are a few hostels plus some tips on how to find a great hostel.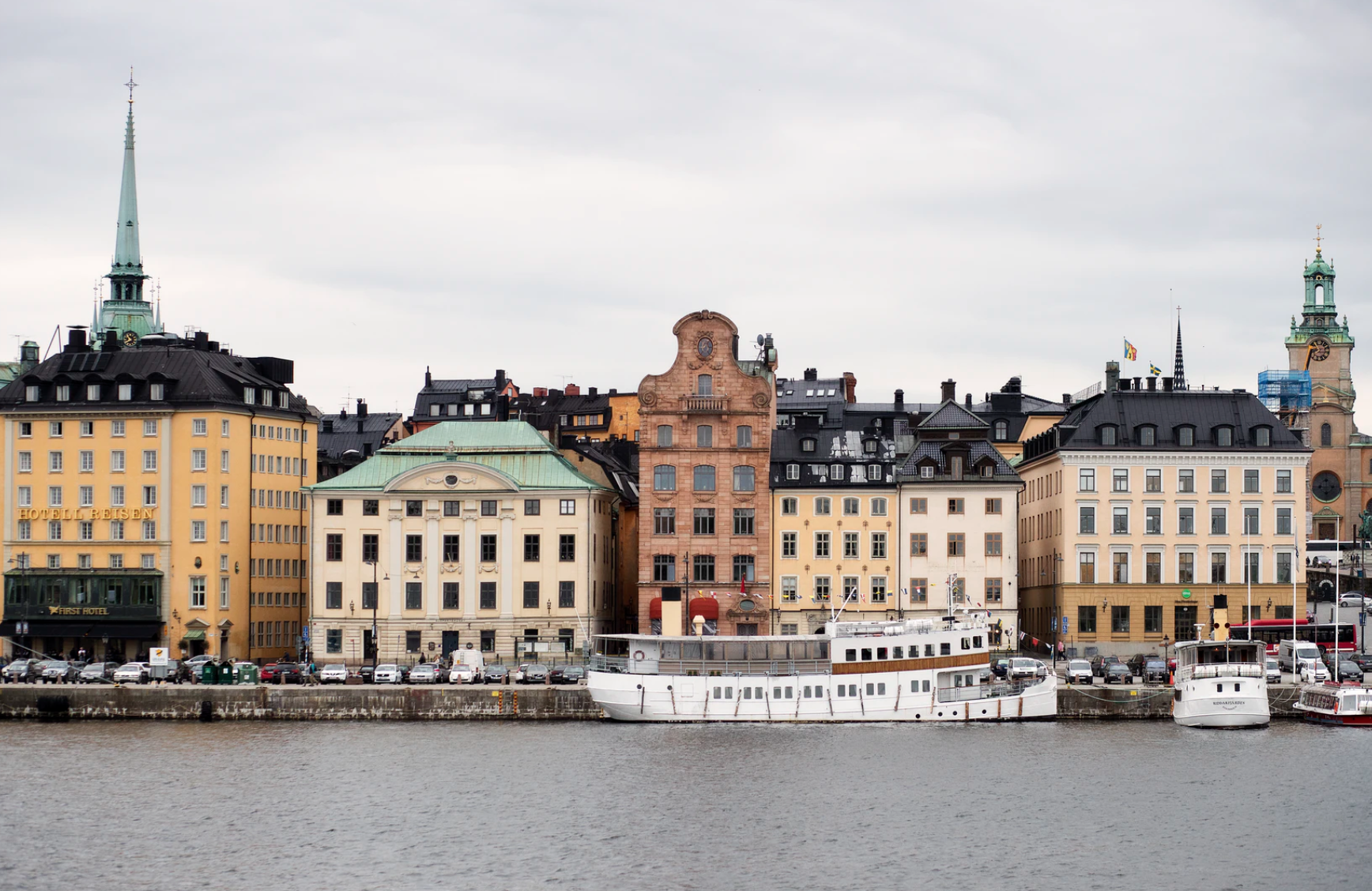 Looking for a semester of adventure?
When volunteering with ILP, not only will you have the opportunity to change the lives of the kids you serve, but you can also travel and see incredible places ... like Stockholm!
Click the button below to start your application today.