Paris is a bucket list city, without question. Here's how to experience Paris (the right way).
With picturesque architecture, a captivating culture, and one of the most famous icons in the world (the Eiffel Tower), this French capital has a dozen and a half reasons to be one of the most visited cities in the entire world. Luckily, it's not hard to visit Paris if you're already living in Europe.
---
We're not kidding about living in Europe for a semester.
Get more information by chatting with an ILP representative.
---

Perhaps the only downside to Paris is all the things there are to do because no visit is long enough. But even if your trip is only 2-4 days, you really can capture to essence of what Paris has to offer. Here's what you'll need to know to help you plan your itinerary.
Top Things To See (In The City)
The city of Paris is quite huge, so you'll need to plan out your itinerary to make sure you see what you want to see in this sprawling city. Luckily, the tip-top tourist sites are very well known and are easy to reach via the metro (just know travel time can take a long time … you can ride for 3 hours and still be in Paris).
Rather than list out everything you want to see (we're guessing you know which buildings you want on your Instagram), we have helpful insider tips to help you make your trip a success, and have some guidelines for cramming it all in.
All About The Eiffel Tower
This is arguably the most iconic part of Paris, for good reason. It's good to know that you will need tickets for the Eiffel Tower if you want to climb to the top of the tower and admire Paris from this famous building. However, if you just want to lounge around the grounds and get the perfect picture, that does not require a ticket.
Getting The Best Pictures
As for location, there are quite a few no-fail photo spots that will give you the perfect chance to smile with the iconic Eiffel Tower backdrop:
Champ de Mars: The area at the foot of the tower is usually covered in tourists, but you can still get some fun angles.
Neighborhood Streets: Pay attention when you're walking around because some of our favorite pictures of the Eiffel Tower include a bit of those classic Parisian apartments. We think the best place to get this shot is where the Rue de l'Universite and Avenue de la Bourdonnais meet at a dead end.
Montparnasse Tower Observation Deck: Want a bird's eye view of the Eiffel Tower? Go to the top of the Montparnasse Tower for what just might be the most stunning view on our entire list! Heads up, it does cost about 15 euros to go up to the observation deck.
La Basilique du Sacre Coeur: This basilica is quite a bit farther away than some of the other photo spots, but the broad views of the Paris skyline are unmatched. Most people enter the church for free and then just look at the view from the steps outside. But, the best pictures are taken from the top of the dome, 300 steps up. It costs about $5 to climb to the top, and you definitely won't regret it. Especially if you get there in time to catch the sunset.
The Bridges: Pont des Arts, Pont de Bir-Hakeim, Pont Alexandre III, and Passerelle Debilly. The views from each are unique, so take pictures of every single one. Bonus points if you stand a bit away from the bridge and can actually get both the bridge and the tower in the same shot.

Carousel de Tour Eiffel: Cross the Pont d'Iéna to the other side of the Seine and capture dreamy shots that include both the tower and the carousel.
Place du Trocadero: Just beyond the carousel you'll see the stairs leading to this viewpoint. It is easily the most popular place for tourists to take photos so be prepared for lines. But worth it!
Info About Visiting The Actual Tower
Tickets: Again, you'll need a ticket if you want to travel up to the actual tower, instead of just admiring it from below. Get tickets in advance, if you can. If you wait to get a ticket there, you'll likely end up waiting in line for a couple of hours during high season and at least 30 minutes during low season.

When purchasing them online, you get to select both the date and time. You can choose whether to reach the 2nd floor or up to the top. Prices are listed here. You can either decide to take the elevator up, or make the climb via the steps (it's 600+ steps to the second floor and about 1,000 more to the top!). Or, you can do a combo ticket where you do stairs for the first half and ride the elevator the rest of the way up.
Getting There: The tower stands right next to the Seine, and getting there from anywhere in the city is an enjoyable walk. If you're trying to get to it quickly, then public transportation is the way to go! Find it here.
Hours: The tower is open 365 days a year. There are certain holidays in the year that the open hours change though, so be aware of that.
Regular hours of operation July-August are from 9:00 AM to 12:00 AM. For the rest of the year, the hours are 9:30 AM to 11:00 PM. It gets especially busy around sunset, and there are usually fewer visitors in the morning. If you don't have a ticket and an assigned time, then plan on getting in line early so you can beat the hoards of tourists.
Oh, and the tower sparkles at night from dusk to about 11:45 PM, every hour, on the hour, for five minutes. Don't miss it!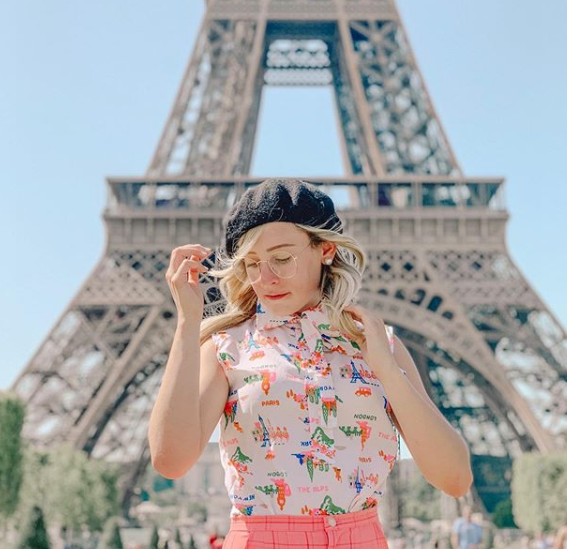 See Everything By Walking
You can see a lot of the main sites of Paris by blocking out a couple of hours to just walk around. You can find loads and loads of free walking tours written by guides and bloggers after a quick Google search (like this one, but there are tons of others).
Just note that these tours walk you past some of these sites, but we recommend exploring more, like several hours inside the Louvre or the Notre Dame Cathedral, instead of just admiring it from the outside.
Sites like the Champs Elysee, The Notre Dame, the Arc de Triomphe, Petit & Grand Palace, Place de la Concorde, the Tuileries Gardens, the Louvre, the Seine, Point Neuf, the Musee d'Orsay, and the Eiffel tower can all be seen on a single walking tour, whether it's self-guided or you choose to book a walking tour with a guide.
Visit Paris' Catacombs
Hidden deep under the City of Lights, you can tour some eerie catacombs, and admire walls built out of actual skulls from hundreds of years ago. The Catacombs are a small part of Paris' ancient mine tunnels. These underground tunnels hold the remains of over 6 million people. Certain sections are all designed (a Post-Revolution appeal to make the catacombs more sightly) and you can get as close as you'd like to these walls and towers of bones. Read more about the history of the catacombs here.
Getting Here: If you'll be taking the metro to get around, get off at Denfert-Rochereau; the exit is right where you'll enter the Catacombs.
Cost: Get rates here. You can also pay more for tour guides and pay more to skip the line. Only a limited number of people are allowed in at one time, so the line may stall to wait for people to exit before more people can enter. It does get chilly underground, so pack a jacket.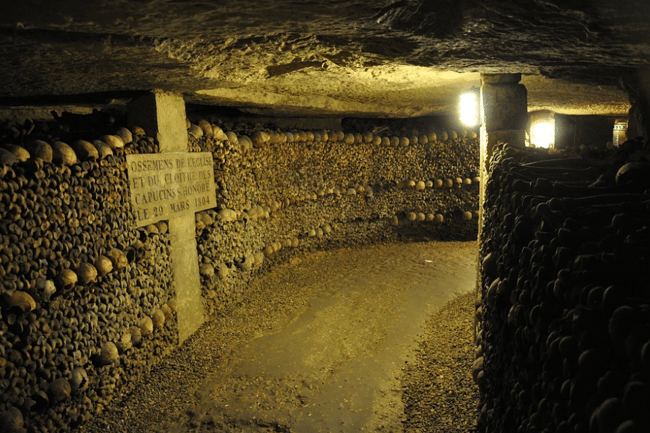 Seeing Museums
There are so. many. museums. in. Paris. We highly recommend getting a museum pass; you'll save money on the tickets, and it will save you time because these passes let you skip ahead of the line.
We suggest looking at the places you want to visit and adding up the normal ticket price and see if it would save you money (it'll definitely save you time) to book a museum pass. It's often worth it even if you plan on seeing 3-4 instead of 40+ museums.
You'll get unlimited visits to the museums included in the pass, and without waiting in line. Score. Get info and book on this website. They have 2, 4, and 6 consecutive day passes available that range in price from 55 Euros to 85 Euros. It's a screaming deal for art lovers.
Here are some museums included in certain passes and some highlights:
l'Orangerie —Come see Monet's waterlines

Rodin Museum — Famous sculptures and stunning gardens to walk around

Tomb of Napoleon — Close to the Rodin, and very close to where you can get hot chocolate at Angelina's.

Musee D'Orsay — "Better than the Louvre" in some opinions, complete with incredible French art and architecture.

Nissim de Commando

— Get a free audio guide to tour this huge and stunningly beautiful French mansion (This is a real hidden gem!)

Versailles — We get to this below, but it's gorgeous!

The Arc de Triomphe - Come here at night and watch the Parisian traffic below (it's mesmerizing).
A Note on the Louvre
This museum is massive and houses so many pieces of famous artwork everyone wants to see. We suggest downloading the Rick Steves Louvre audio app to help you get around.
No matter when you go, expect lots and crowds and tourists and you'll need to battle the crowds to get a picture of the pieces you've come to see (like the Mona Lisa, and pieces by Delacroix in particular). If you want a quieter artistic experience, we suggest touring the Musee D'Orsay instead.
Also, the Louvre is free for students on Friday evenings.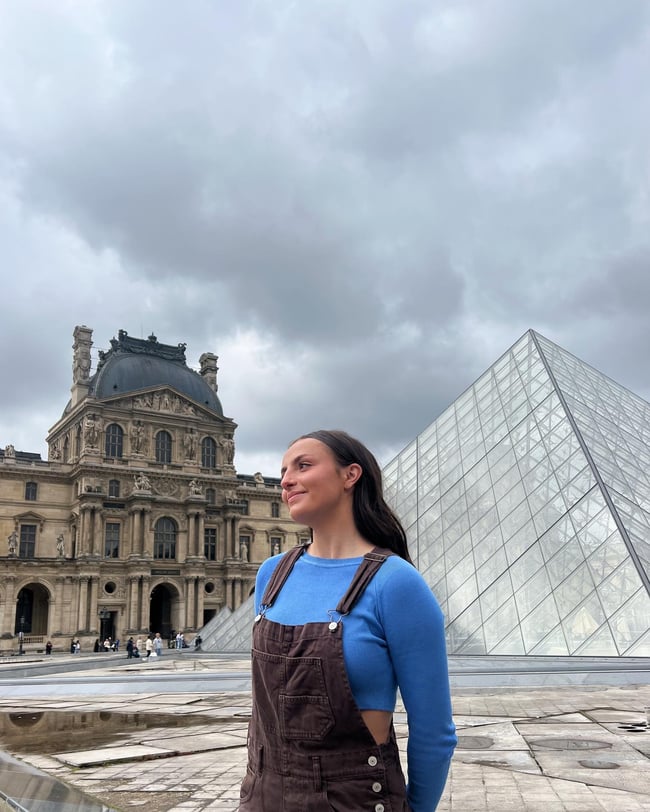 Things To Do At Night
A few spots in Paris are worth seeing at night. We highly recommend getting dessert near the Eiffel Tower in the evenings; the entire tower lights up and sparkles at particular times which is truly captivating to witness. We also love going atop the Arc De Triomphe in the evenings where you can really see the traffic bustling below you.
Another thing; you can take a Seine dinner cruise where you can enjoy a meal in the evening while you float across the Seine. Dreamy. We've had volunteers book with Bateaux Parisienes who recommend it (though it is a tad expensive).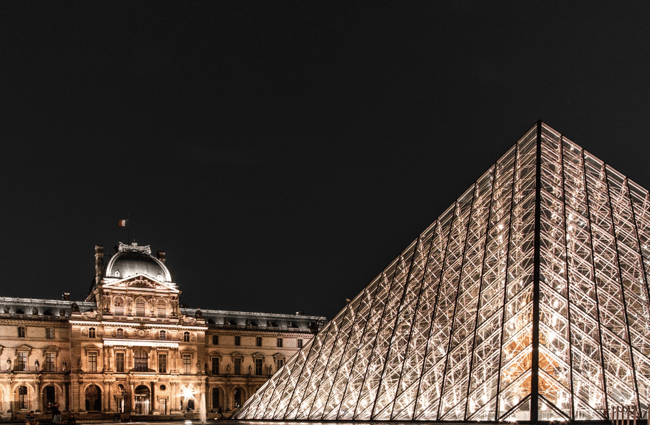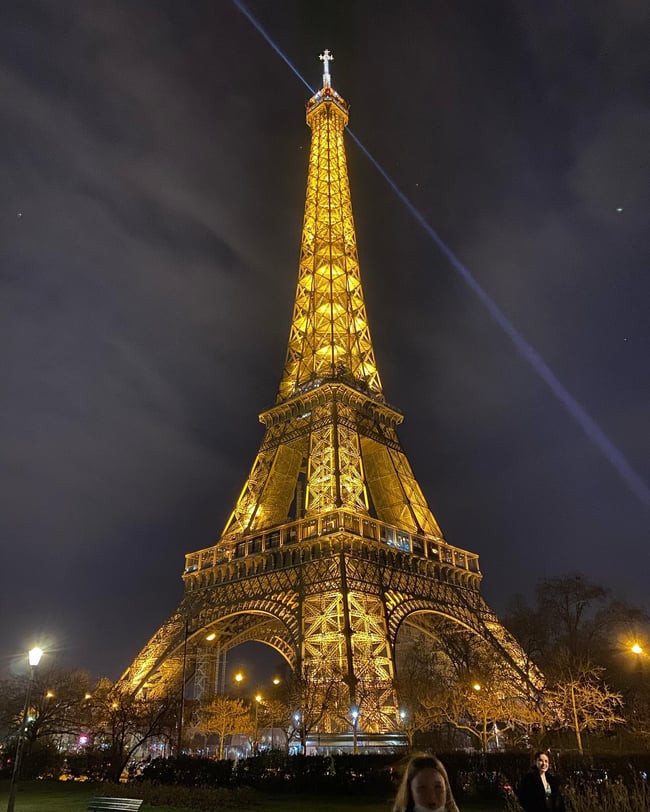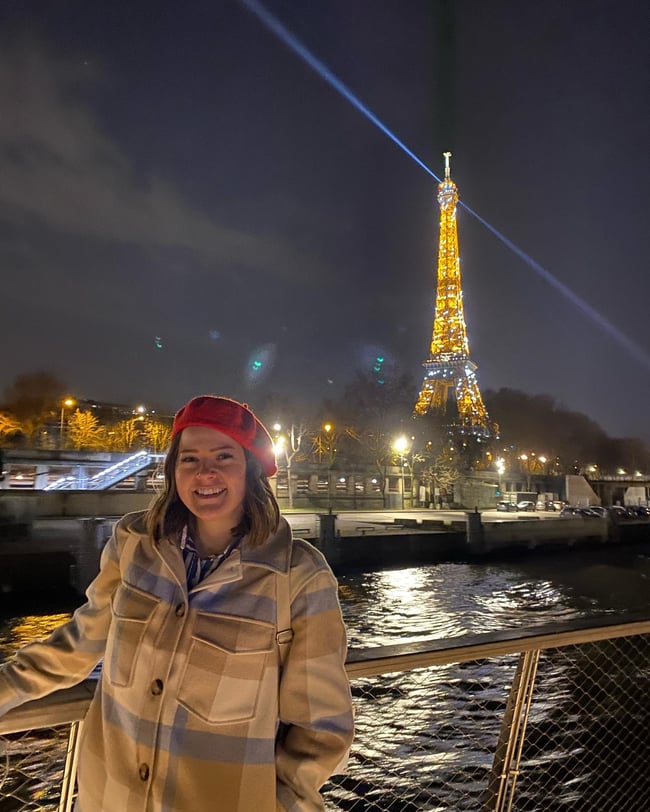 Longer, All-Day Adventures
These are adventures that are pretty far away from all the touristy spots on your itinerary. Be sure to read about transportation in Paris below before visiting; it's probably going to be better to get a transportation pass that includes these zones rather than paying for them individually, especially if you will be getting around the city center via metro, then taking a day to take the metro or RER to places like Disneyland and Versailles.
Have more time for day trips? We've listed a couple of our top picks below, but know that we have another post with more suggestions on awesome day trips from Paris!
Disneyland Paris
Some volunteers love the idea of spending time in Disneyland …. it is a vacation, after all! While I do recommend you don't skip out on what Paris has to offer just to go to Disneyland (like the stunning architecture, cafe culture, and unbelievable art), here's some info to help you get to and enjoy Disneyland.
Getting There
Plan on about an hour to arrive, if not longer. The Marne-la-Vallée/Chessy train station is just a 2 minute walk from the park entrance, so you'll want an RER (or Métro ticket + RER) ticket to that station.
Make sure your ticket or your ticket pass is valid for Zone 5, which is the zone Disneyland is in. There are heavy fines if you a traveling on the wrong kind of ticket. Tickets on the RER to the Marne-la-Vallée/Chessy train station are about 8 Euro per way.
Tickets
Tickets: You can buy 1 day tickets or multi-day tickets. The date of your visit, if you're buying a single-park or a multi-park package determines the prices, as well as how long you will be visiting.
For example, certain 1-day "mini" passes are $55+ (for weekdays), some weekend "magic" passes are $72+ and holiday/weekend and special event "supermagic" days are $83+. You'll want to visit this calendar to determine how expensive your ticket will be on the day you plan on visiting.(These are just single-park ticket quotes — You'll pay more for a 2-park pass).
The best way to get info on prices, booking, policies, and all the FAQs you might have is to visit the official Disneyland Paris website. We suggest booking online to cut down on the time you will need to spend in line.
Hours: The park is usually open from 10:00 AM to 11:00 PM.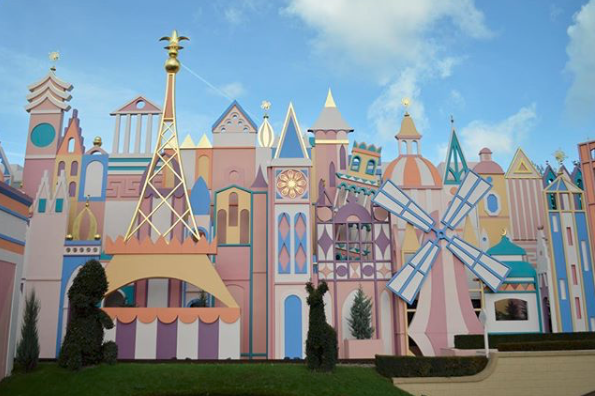 Versailles
A truly stunning site to see is spending the day at the expansive gardens and ornate places of Versailles. Built by the slightly eccentric and very egotistical King Louis the 14th, this palace might be one of the most intricate and lavish places in all of Europe. Tour long corridors hung with crystal chandeliers, detailed gold ornamentation and patterned throne rooms. If you have the time, do not miss this.
We have a full guide for Versailles right here for you.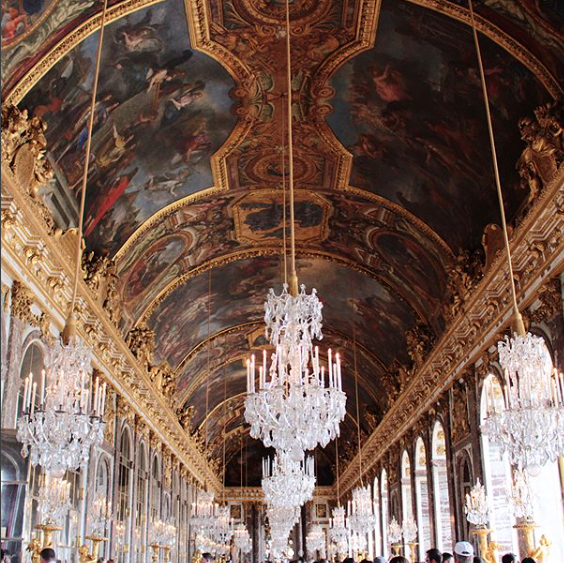 The Church Of Jesus Christ of Latter-Day Saints Temple
If you'll be around Versailles, it's just 10 minute taxi ride to reach the Paris France Temple for the Church of Jesus Christ of Latter-Day Saints. If you're coming from Paris, volunteers recommend just taking an Uber. It'll be kind of a pricey ride, but trying to go via public transportation isn't nearly as straightforward.
Address: Find it here.
Where Should I Stay?
With so so so many places to stay, it's nice to have a couple of recommendations. In general, our ILP volunteers prefer to stay at an Airbnb. We suggest finding a spot in Zone 1, which is close to the tourist spots, but if you're near a metro stop, that is also very advantageous. Try to get a spot that's within one of the first three zones.
We have a mix of Airbnb, hotel, and hostel recommendations below:
St. Christopher's Inn (By Gare Du Nord)
Volunteers mention that you can get a free buffet breakfast if you book directly, but you can also read reviews about St. Christopher's Inn via Hostelworld here, but the location is really killer.
Yooma Hotel
A colorful and modern hotel that is also kind of like a hostel is one recommendation from a group of ILP volunteers. Get more info about Yoomy Hotel here.
Hotel Cluny
Here's what one ILP volunteer said about Hotel Cluny — "it is the cutest little hotel and in a really great (and safe) location. It is right by the Luxembourg Gardens, and not far from Notre Dome." (They are within walking distance). Breakfast is included and if you split rates with a few friends, it's not a terrible price for a nice room.
Generator Hostel
This hostel boasts a good location that's relatively close to the touristy sites that are on your itinerary. Generator Hostel also has a lovely outdoor terrace and is close to a few metro stops which is really convenient.
Campanile Roissy
Campanile Roissy is rather out of the way from Paris, but this is a cheap hotel that isn't too far when coming from Disneyland. Volunteers who stayed here suggested taking a taxi to get back to their hotel instead of riding on the metro for 2 hours. Unless you're going to Paris just for Disneyland, this is not the hotel for you.
A Few Airbnbs
It's a popular option to stay in the city like a local by staying at an Airbnb. Past groups have stayed here if that's helpful to know.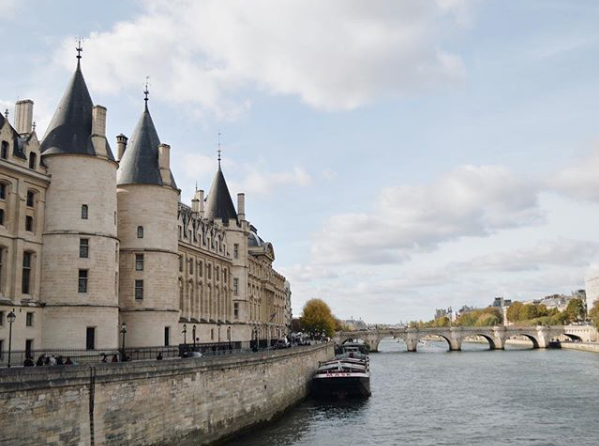 Places To Eat
One of the best recommendations we have is to go to a local grocery store or market and just buy a different kind of cheese, salami, and fruit every day for breakfast or lunch. They also have baguettes and great Nutella you can buy for cheap. This a fabulous option for sunny days when you want to picnic by the Eiffel Tower.
Rue de Huechette is a GREAT street with tons of food right by Notre Dame. Good gyros, crepes, and a handful of other international and local cuisines. Find it here.
A noteworthy place on Rue De Huechette is Shakespeare and Company. It's not a restaurant, but a bookstore where lots of famous authors spent some time. It's a cool thing to see where people like Ernest Hemingway, F. Scott Fitzgerald, Ezra Pound, and Joyce hung out. Find it here.
Amorino Gelato is sooooo good, especially the chocolate Nutella and the Vanilla macaron flavors. You can also get gelato shaped into a rose here if you're into a dessert that is both delicious and incredibly photogenic. Amorino has several locations in Paris.
Hot chocolate at Angelina's. This cafe serves up other delicious drinks, meals, and pastries, but is famous for its hot chocolate (or "chocolat chad" if your French is in good shape). Find Angelina's at: 226 Rue de Rivoli, 75001 Paris, France.
Laduree Macarons. There are countless places to get this classic French cookie, but the ones at Laduree are a bit famous, very pretty, and a tad expensive, but we really can't help ourselves. Currently, there are three locations in Paris.
Heads up: if you eat at a French café be sure to sit outside and face the street and just people watch. It makes for a lovely evening and is 100% acceptable. You also absolutely have to get crepes (both sweet and savory), and don't forget to try any pastry that looks pretty or sounds delicious (because it probably is).
Insider Tip:
One group said to avoid all souvenir shopping in Paris and just spend your money on crepes, macarons, and baguettes ... and I completely agree.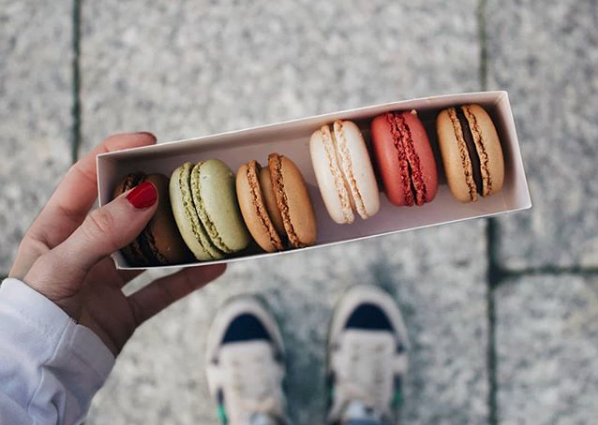 How To Get To Paris
Paris is found in the north of France and is extremely well connected. You'll find travelers who arrive in this city by plane, by car, by bus, and by train.
By Plane
There are three airports that transport visitors and locals in and out of Paris.
Charles De Gaulle
The main hub is the Charles De Gaulle Airport (code CDG) and has three large terminals (there's a free CDGVAL shuttle that can take you between terminals).
It'll take you about 45 minutes to reach the city center via taxi from CDG — and is expensive (plan on paying about 70+ Euros).
Instead, take Paris' train and metro. We get into this below a bit more, but you can take the RER B train to central Paris which is about 45 minutes to reach the Châtelet-Les Halles station where you can transfer to the Paris Métro lines. The rail should cost you about 10 Euros, plus the price of the metro ticket to where you're going.
There are buses, but they take more frequent stops, get stuck in traffic, and don't run late at night.
Orley Airport
You can also arrive via the Orley airport (code ORY). The airport isn't on a main train line, but you can take a bus from the airport to the Port De Rungis station on the RER C line (it will take about 10 minutes and cost about 4 Euros). There is an ORLYVAL shuttle that will take you to the RER B station Antony (costing about 6 Euros) if you'd rather. Either way, both stations can get you on a train to Paris in about 25 minutes.
You can also take a bus; the Orly bus shuttle takes you directly to the Denfert-Rocherau station for about 6.5 Euros (but again, buses are subject to traffic jams and price changes). A taxi to the city center of Paris from this airport is about 30 euros.
Beavais Airport
Budget airlines like Ryanair and Whizzair tend to fly into this airport (code BVA). A shuttle service can take you to the Porte Maillot station which connects to the metro. Buses leave 20 minutes after each flight arrives which is handy. It'll take about 70+ minutes to get there with good traffic conditions. Plan on paying around 17 Euros.
By Train
There are seven different train stations servicing Paris. They are not connected to each other, but each train station is accessible via the metro, so once you exit your long distance train, you can ride the metro into the city.
Gare Du Nord: Metro stop "Gare Du Norde"
Gare d'Austerlitz: Metro stop "Gare d'Austerlitz"
Gare de l'Est: Metro stop "Gare de l'Est"
Gare de Lyon: Metro stop "Gare de Lyon"
Gare de Bercy: Metro stop "Bercy"
Gare St Lazare: Metro stop "St-Lazare"
Gare Montparnasse: Metro stop "Monparnasse-Bienvenue"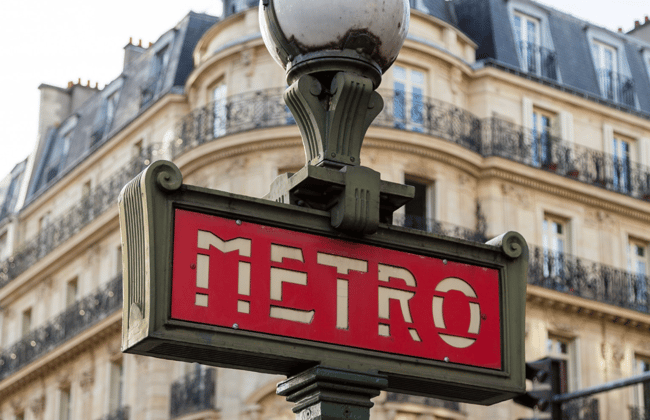 Getting Around Paris
Now that you know how to get here, you should know the best ways to get around. To help you out, it's important to know that the city is broken up into 20 districts (called arrondissements). They start at "1" in the center and spiral out clockwise. It's helpful to know when you're researching because places to visit will often have the name and the district next to it to help you orient yourself.
Walking
You absolutely have to experience a bit of Paris by walking around the streets lined with cafes and topped with minimalist apartments; it's basically as important as seeing the Eiffel Tower on your trip. Google Maps can help you get around and help you see if the sites you want to see are close enough to walk to from where you're at or where you're staying.
We really really like using Google Maps when traveling with or without data because you can download Google Maps to work offline. I always download the map offline and star my favorite places so I know I have directions even if I don't have data or WiFi.
Handy, right? Download Google Maps here for Android and here for IOS.
Metro / RER / Bus
There are actually a couple of different railways in Paris, one called the métro and the other is the RER train. The RER train has lines A-E. There are 16 Métro lines, which all have a corresponding color.

The RER is more of a traditional train, taking you across the city to outside suburbs like Versailles or to transportation hubs, like the Charles De Gaulle Airport. Get a RER map here.
You can also ride the bus to help you get around. Here is a bus schedule and map to help you orient yourself.
Download This App: If you're going the public transportation route (and you should), we like using this Paris Metro Map and Routes planner app, but Google Maps is also very helpful. If you type in the spot you want to see (like the Louvre) Google Maps will help you find the best way there.
Getting Tickets: When it comes to buying tickets, you can get a single-use pass, or you can buy a booklet of tickets at a discounted rate, or you can get a multi-day pass.

Single Ticket — A single ticket is 1.90 Euros. If you're just planning on taking the metro just once or twice, or a few times ... this is the way to go. A single ticket will get you anywhere within the city of Paris on the metro and RER and you can transfer between lines (even between the metro and RER).

Booklet Of Tickets — This book will give you 10 trips at a discounted rate. You can purchase this book at the metro stations for 14.9 Euros. This works well if you'll be traveling for a couple days and using the metro a lot, or traveling for longer, and using the metro sparingly. You can purchase these in little vending machines next to the ticket turnstiles in metro stations.
Multi-Day Pass — If you will be staying multiple days and will need unlimited access to transportation, look into this pass. It comes in one, two, three and five days. You will need to map out your destinations because you will have to purchase these via the zone you need. Just so you know, Paris is broken up into 20 districts/zones (called arrondissements). They start at "1" in the center and spiral out clockwise. It's helpful to know when you're researching because places to visit will often have the name and the district next to it to help you orient yourself. Option one covers zones 1-3. Option two covers zones 1-5 (which includes the main suburbs of Paris and the main touristy spots of zones 1-3, along with the airport, Disneyland, and Versailles.
This website can help you pick the best package for you (plus you can book your ticket passes online here, too).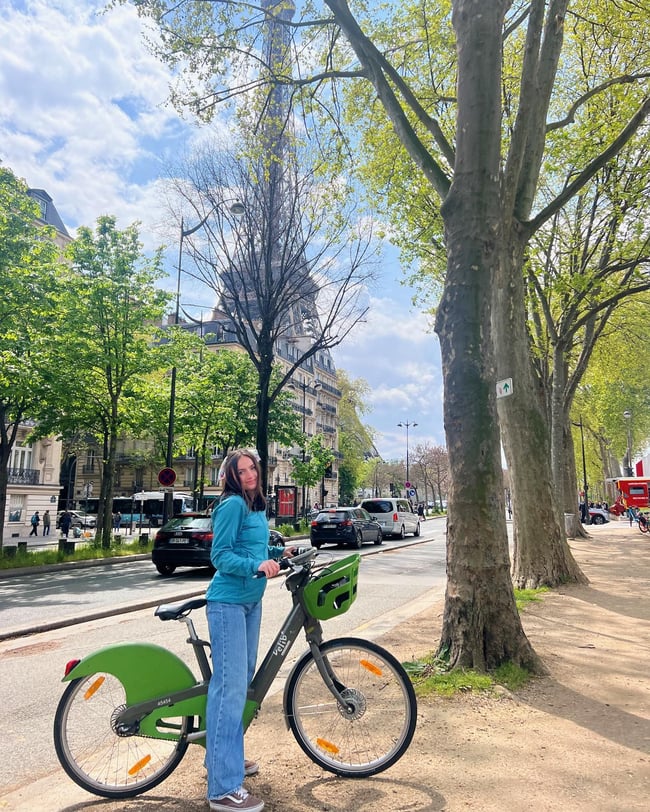 How Long Should I Visit?
You could spend about a lifetime here, wandering galleries filled with famous artwork, sitting in quiet cafes and peeking into boulangeries … sadly, I'm guessing you don't have a lifetime to spend.
Most ILP volunteers tend to find they can see the highlights of Paris in two full days (minimum!), and then need to tack on 2-4 more days if they'd like to experience even more of the culture, or would like to visit sites outside of the city proper, like Versailles.
We've got a pretty close to perfect 4 day Paris itinerary you should check out that will get you the highlights if you only have a few days here!
But again, this is a city and a country where you could easily spend weeks and weeks if you have them, and we suggest you give yourself 3 full days at least to see the bare minimum of what this city has to offer.
+ A Thing Or Two To See If You Have More Time
As if Paris wasn't amazing enough, there are a handful of incredible cities and sites to experience that are a couple of hours away. One we love is Saint Michel — it feels like an actual fairytale come to life. It's a few hours away by bus or train (4-6 hours or so), which makes it a fun addition to tack onto your Paris itinerary if you have more time.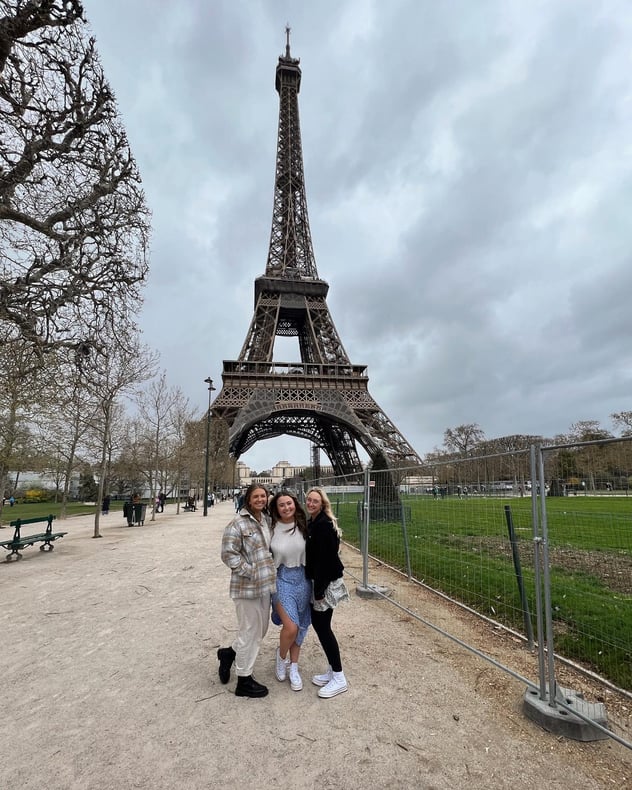 Ready to see Paris for yourself instead of just reading about it?
Come spend a semester living in Europe (see the countries here) and get vacation days and weekends off to explore Paris and a bunch of other cities and countries. Think about it — Live somewhere like Poland or Russia, then hop over to France for a bit? Yes, please.

If you're thinking like that sounds too good to be true, you're wrong: our ILP representatives can take a minute or two to answer your questions and help you out! We have insider tips about discounts, fundraising, and ways to make this fit into your schedule.