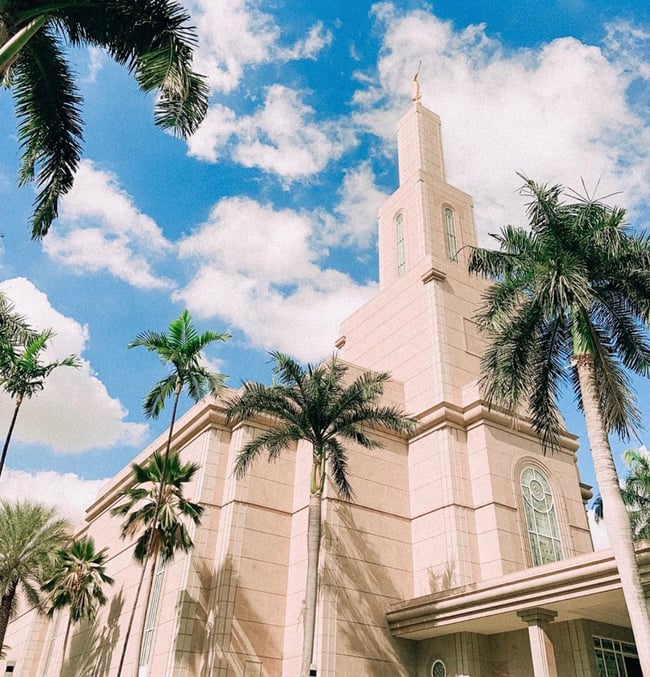 While International Language Program itself isn't affiliated with the Church of Jesus Christ of Latter Day Saints, a lot of our volunteers are members of that faith, and want to visit a nearby temple during their semester!
While International Language Program itself isn't affiliated with the Church of Jesus Christ of Latter Day Saints, a lot of our volunteers are members of that faith.
Curious to know what this means and how it might affect you? Read through this post for more information. Whether or not you're a member of the church, all volunteers must agree to following ILP's code of conduct. There is a lot that makes ILP a wonderful, unique program, and this is one of them!


---
Have questions or concerns about the ILP program?
Get In Touch With One Of Our Reps
---

As a volunteer, you'll spend about a half day volunteering (up to 4 hours of direct interaction with the kids, plus preparation time, transportation, and clean up). You'll be volunteering Monday to Friday. The rest of the time is yours to explore and travel around with your group! This makes for some incredible memories and planning vacations is one of the funnest parts of your semester! And if you want to swing by a temple or two on your trips, here's the info you'll need.
Tips For Planning And Preparing
What You Need To Go Inside
Everyone is welcome to come explore the outside of these temples, whether you're a member of the church or not. If you want to actually go inside the temple, you are required to be a church member who holds a recommend (it's a special approval you get ahead of time from church leaders).
It's easiest to get your recommend in your home ward, so make sure yours is up-to-date and won't expire during your semester abroad.
If you didn't think to get your temple recommend before you left home, you may still be able to obtain one while you're volunteering abroad. Your church records will need to be at your new ward or branch, but you can initiate this by giving your current address as a volunteer to your ward clerk back home. Speak with your new bishop (you may need a translator to help you) about the possibility of obtaining a temple recommend and what you need to do.
But remember like we mentioned, the grounds of the temple are open to everyone! During a summer vacation in Paris, my ILP group wanted to stop by the temple, but we didn't have time to go inside. Instead, we were able to enjoy the gardens and visitor center, which was very peaceful after a long but amazing day at the Palace of Versailles.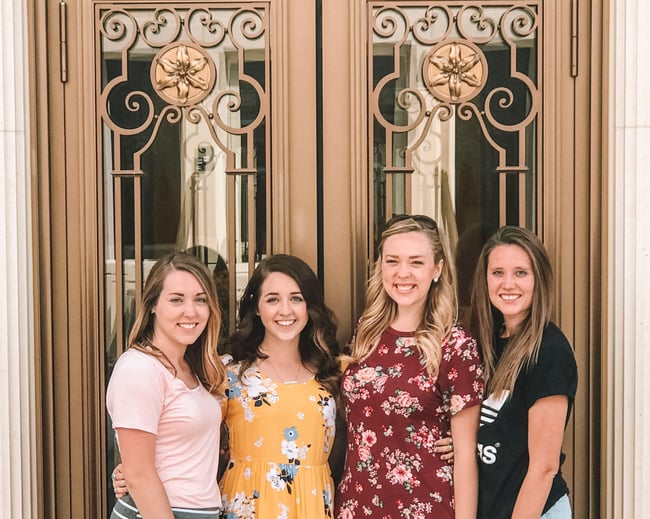 Planning It Out
Most ILP volunteers have to travel quite a distance to attend a temple, so if you're going on a vacation near a temple, that would be the perfect time to just add one onto your itinerary!
But before you go, find out how far the temple is from where you are staying. Get directions. Are you taking a taxi or can you take the bus? Do you need to set aside an entire day or just a few hours? If your entire group doesn't want to go to the temple, what day will you split up? Do you have enough people to go with you?
Also, double check to make sure the temple you want to see isn't closed for cleaning or renovations. Usually temples are a bit removed from main cities and it would be frustrating to get all the way out there and then find out the temple is completely closed off. Be aware that you may also need to call ahead and book a time if you are planning to go inside. Every temple is different.
Another tip is to talk with local friends that you meet in your church ward on Sundays. It's likely that the temple the ward attends is the easiest for you to visit as well. They may even have a ward temple trip planned! In the past, we've had ILP groups participate in ward trips to go see the temple and do temple work.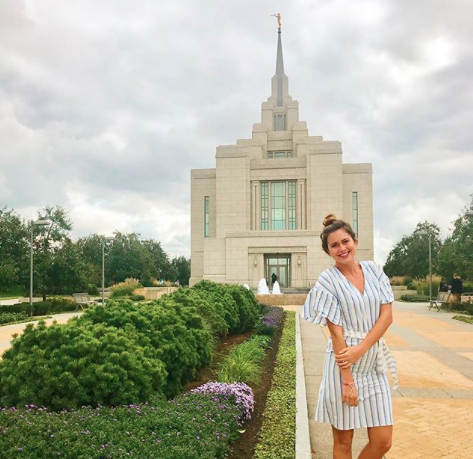 Temples In Europe
If you get to spend your semester in one of our European countries, you actually have over a dozen different temples you can visit! Here's a map of all the LDS temples in Europe. And here is some additional info about each of these temples if it's your goal to temple hop around Europe!
Copenhagen, Denmark

Oslo, Norway (Announced April 2021)

Freiburg, Germany
Frankfurt, Germany
Bern, Switzerland
Brussels, Belgium (Announced April 2021)
Vienna, Austria (Announced April 2021)
Rome, Italy
The Hauge, Netherlands
Paris, France
Madrid, Spain
Lisbon, Portugal
Preston, England
London, England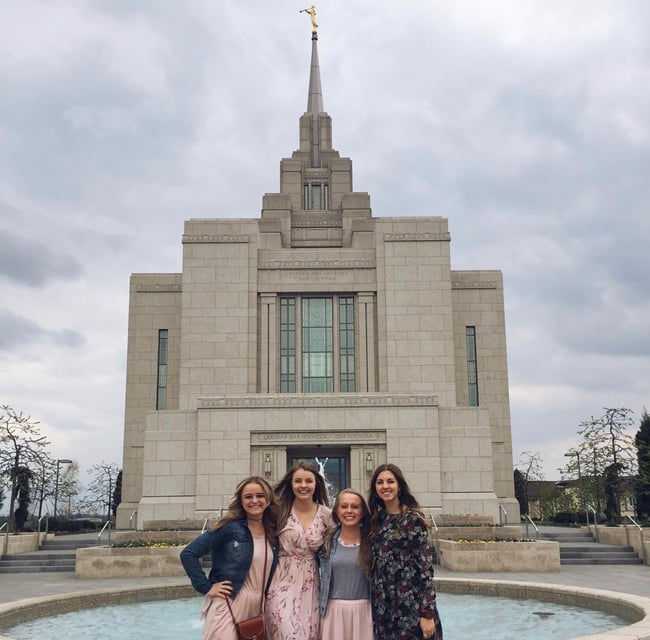 Temples In Central America
If you are one of the lucky volunteers who gets to spend a semester in Mexico, Nicaragua, or Costa Rica, you also have quite a few temples you can visit! There are several temples in the area, but we listed the ones below that ILP volunteers tend to visit the most. Before you go to visit a temple anywhere in Central America, just double check with one of the ILP directors to see if the temple you want to visit is in an approved area for ILP volunteers to be in. Here's a complete map of the temples in Mexico and in Central America.
And on a side note, if your taxi needs help understanding where you're trying to go, the translation of the temple in Spanish is, "El Templo de La Iglesia de Jesucristo de los Santos de los Últimos Días".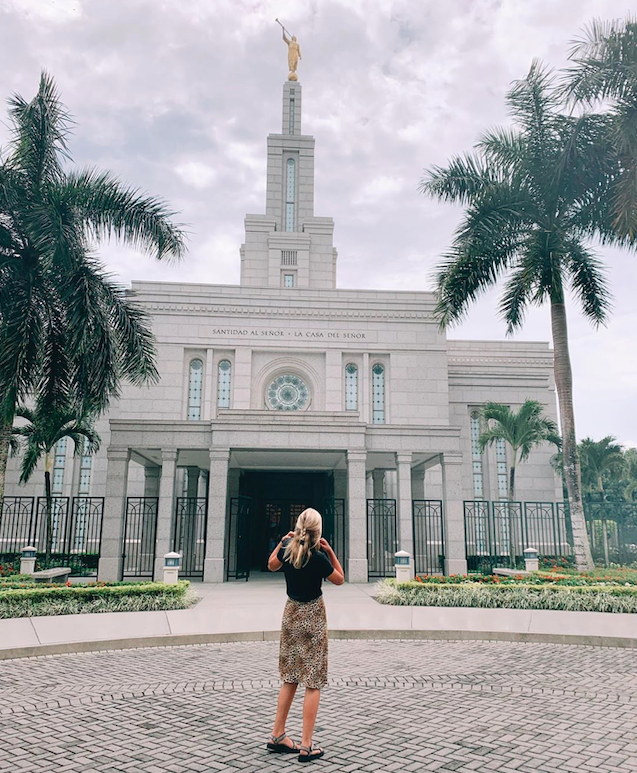 Temples In The Caribbean
If you get to spend a semester as a volunteer in the Dominican Republic then you're in luck — find a temple in the capital city.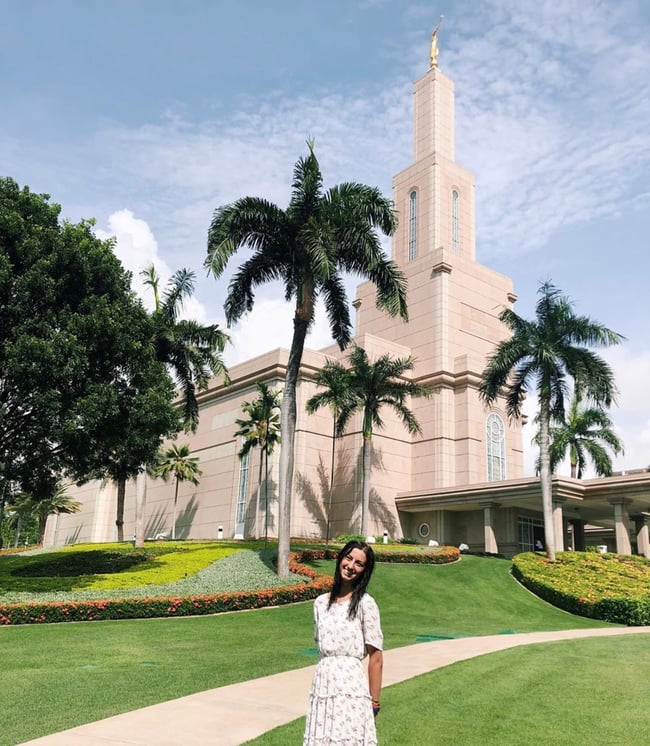 Temples In Asia
If you're volunteering in Thailand for a semester, you're options are pretty limited as far as visiting a temple for the Church of Jesus Christ of Latter-day Saints, goes. Here is a complete map of all the Church of Jesus Christ temples in Asia!
Currently, there is not a temple available for ILP volunteers in Thailand to visit. But, the temple in Bangkok is under construction and should be completed in 2023!
We have had a few volunteers in Thailand who decided to spend one of their vacations in Hong Kong, where there is an operating temple.
Volunteering in India? Same deal — a temple in Bengaluru has been announced and is under construction, and will be open in 2025.
Temples In Africa
There is no temple located in Uganda, where our volunteers get to serve for a semester. But, our volunteers do get to travel around and explore many other countries in Africa (depending on safety restrictions and approval by our ILP directors of course). The temple closest to Uganda right now is in Nairobi, Kenya, which is located directly next to Uganda and is possible to visit in one weekend! Here's a complete map of the LDS temples located in Africa.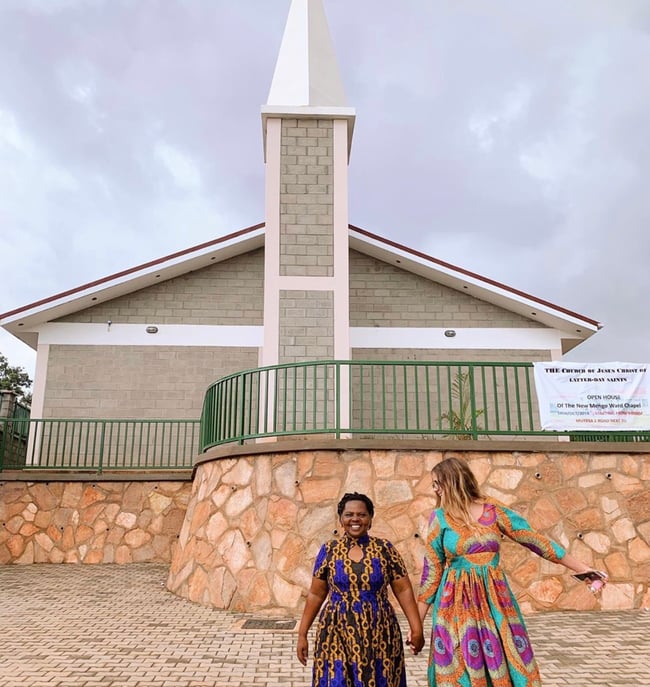 Temples In Oceania
Headed to Vanuatu for your ILP semester? You'll be within walking distance of your local LDS branch, but will need to head abroad to go visit the temple. Here's a complete map of the handful of temples in the Oceania region (which includes Australia). And listed below are a few that our volunteers will be most likely to visit.
Suva, Fiji
Brisbane, Australia
Sydney, Australia
Auckland, New Zealand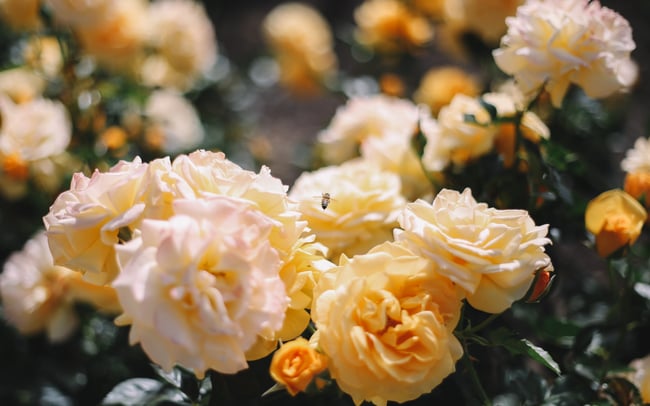 +Personal Experience From A Past Volunteer
Katelyn, an ILP alumni who spent a semester in Ukraine, went to the Kiev temple with some of the girls in her ILP group. There were also several Ukrainian youth there to participate in temple ordinances that day.
"Our group of teachers met up at the temple and I was so excited to go inside. The buildings in Ukraine are so.... Ukrainian (if you've been there, you know what I mean). However, walking into the temple felt like I was home. Even though we spoke English and the other youth and temple workers spoke Russian, we were all able to have the same experience together because of the spirit. I felt so grateful that I could experience that little piece of home while I was in Ukraine."
Later, Katelyn's group had another experience that strengthened her appreciation of the temple even further.
"One Sunday as we were walking to church from the bus stop, a man stopped us on the side of the road and began talking to us teachers. Our head teacher spoke Russian and was able to translate for us. The man was asking where the nearest grocery store was because he was here from Armenia visiting. He asked if we were LDS and when we said yes he was so happy. We found out he was here with a group of people from Armenia, and they had come all the way to Kiev just to visit the temple. They traveled for days to get there, and probably will never be able to go to the temple again in their lifetime, but they saved their money for years so they could go even once. They did ordinances for themselves and had prepared family names so they could perform the ordinances for their loved ones. I was touched by their willingness to make such a large sacrifice to attend the temple and make covenants with their Heavenly Father. This Utah girl is from South Jordan, the city with 2 temples, and that is a privilege that I take for granted. I was humbled by their example and that experience is something I remember each time I attend the temple."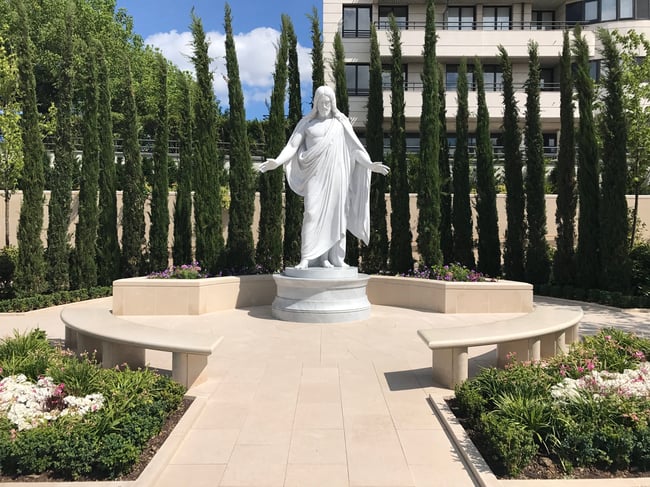 Wanting to volunteer abroad but have more questions about our program?
We all had plenty of questions before deciding to volunteer with ILP ourselves, so we put together a compilation of all the questions we get asked most often by our applicants. Click the button below to read them.
This post was last updated April 2021 to reflect recent announcements made at the corresponding conference for the Church of Jesus Christ of Latter-day Saints.