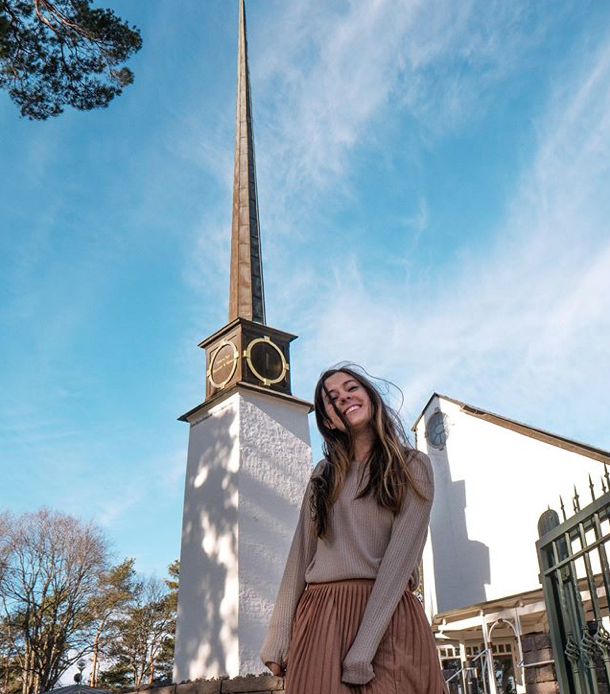 While you're vacationing in Europe, come see the unique temple in Sweden for the Church of Jesus Christ of Latter Day Saints.
Our ILP volunteers just adore traveling in Europe on their vacations, and Sweden is one of the top spots — it's really easy to get to if you're already living in Europe for a semester!


---
Come spend a semester volunteering in Europe with ILP!
Fill out an application and get in touch with someone who can answer all of your questions.
---

When you're visiting the country of Sweden, most people hang out in the country's capital, Stockholm. We have your go to guide to exploring Stockholm here, but when it comes to getting to the temple, keep on reading:
Where Is The Temple?
The temple is a bit outside of Stockholm, so it does take a bit of a time requirement to get there. If you're coming from downtown Stockholm, plan for about an hour trip there. We have detailed instructions on how to do just that, below.
Getting There
By Train
Unless you're relying on a taxi or an Uber, you'll want to rock the train system to get from Stockholm to the temple.
First, head to Stockholm Central Station (Railway Station).
If you're coming from Gamla Stan, you can take the green metro line 18 towards Vällingby or the red metro line (13 towards Ropsten or 14 towards Mörby centrum). Either way, get off on the stop T-Centralen which is the Central Station stop.
From the rail station, you're going to switch transportation and take the commuter train 35 towards Nynäshamn. You've got eight stops before you arrive at your destination so here is where you can get comfortable and enjoy the ride.
If you'd like to double check your route on your phone, you can type in the address of the temple and see how close you're getting: Tempelvägen 5, SE-13742 Västerhaninge
Know Your Stop:
Get off at Västerhaninge station and you're within walking distance to the temple from here. You should see temple as you pass right by it before you get off, so you'll know where to walk to get to the entrance.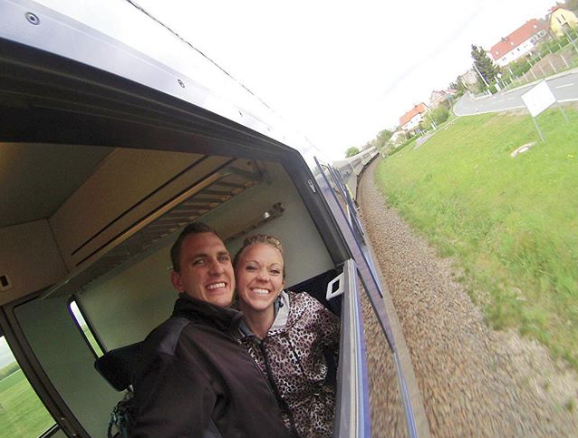 A Few Tips For Your Visit
Call ahead if you're planning to do any endowment or baptism sessions. You may need to schedule a time to make sure you'll get a time to serve. Contact the temple to make arrangements!
The train journey is a bit long, but very picturesque. You'll want to bring books, your journal, and snacks for the train ride there and back.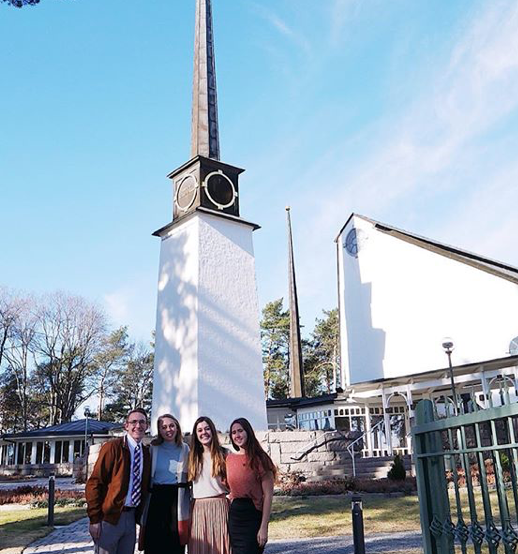 Want to visit more temples abroad?
Consider volunteering for a semester in Europe! As a volunteer with ILP, you'll be living in Europe, Asia, Central America, the Caribbean, Africa and a few other spots around the globe, giving you lots of opportunities to see temples all over the world.
Get some more info by chatting with an ILP representative who can help answer any of your questions:
note: details for this post were updated 9/2019.