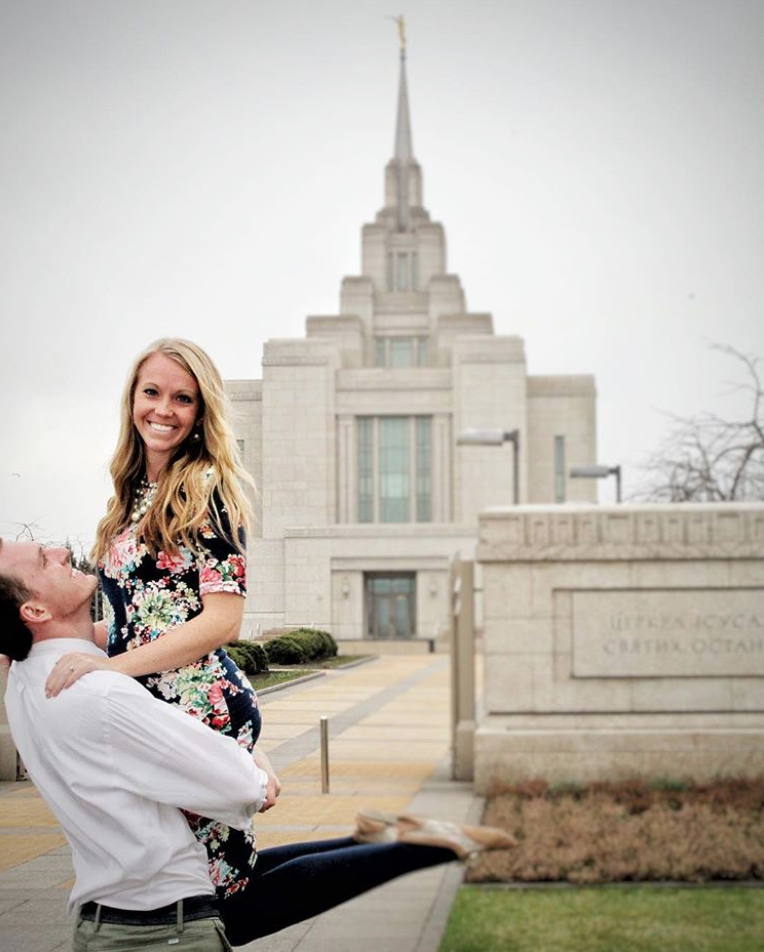 We've put together a few different directions to help ILP volunteers living in Ukraine (and those just visiting) get to see this LDS temple during their semester abroad. Whether you want to get there on the metro, on the bus or by calling an Uber, we've got you covered.
---
ILP is a non-profit org based out of Utah with travel opportunities for college-age volunteers — see if a semester abroad in Ukraine is right for you!
---


If you'll be in Ukraine and are looking to visit this temple, we can't recommend it enough! Especially when you're living in a foreign country, visiting something so familiar (like the temple) can be a huge boost. An ILP volunteer in Ukraine, Kennedy, said,
"My heart was soooo full today being able to go to church and see the temple here in Kyiv. I love this Gospel with my whole heart and I'm so glad I can find so much peace here."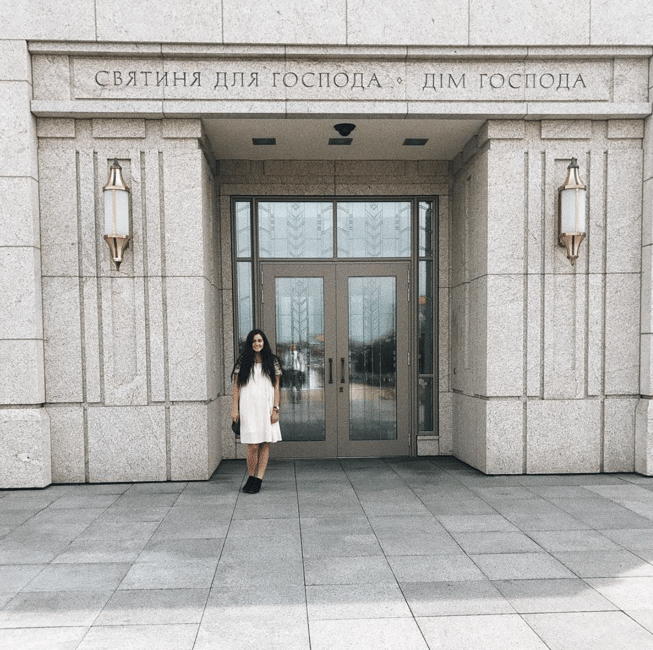 To make getting there even easier, here are a few directions you can take — luckily, the Kiev metro makes it easy for anyone spending a semester in Kiev (or just visit) to make it to the temple.
Take the Metro (use the red line)

Use this App

Take An Uber

(Get The Address Here)
Use The Red Line
From wherever you are in Kiev, you'll need to head to the Akademmistechko station on the metro: it's the last stop on the red line.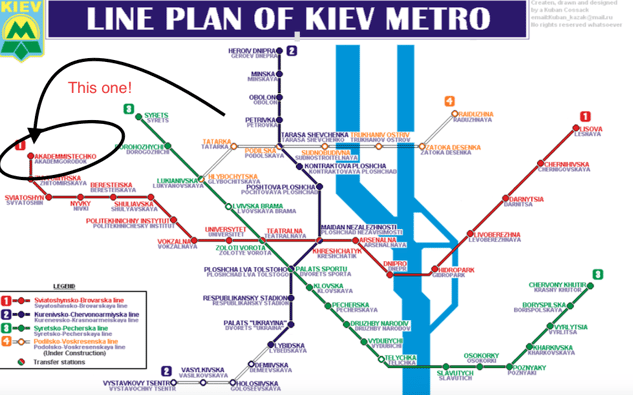 Once you get to Akademmistechko, exit on the west side of the road (look for the McDonald's, and be on the side of the road that it's on). By the way … There are exits from the station on either side of the road (known as the ring road because the red line circles the city), so just make sure you exit on the west side.

Then, find a bus station to take you down that road a couple of miles: Bus 56 or Marshrutka 208 (56 D) or 576 or 777 are the ones you want.
Just look out for the temple on your bus ride! You'll be able to see it long before you need to get off (The stop you want is after a string of about 5 car dealerships: there is a stop immediately after the dealerships, but you want the one after that). Once you get off, just walk about 200 to 300 yards towards the temple. Easy!
(+ A Couple Metro Tips)
For anyone volunteering in Ukraine (and those tourists who want to try out the public transportation system) we can help you out with that. We have tips for using the metro for the very first time in a foreign country — turns out Ukraine has metro stops that are more like a museum than a metro stop, so don't miss out on photographing some of the pretty things in the metro.
Or Use This App
The app 2GIS is pretty helpful for getting around. The app shows you your location and after you type in where you want to go, it'll tell you the fastest way to get there, whether that's by bus, taxi, metro or Marshrutka.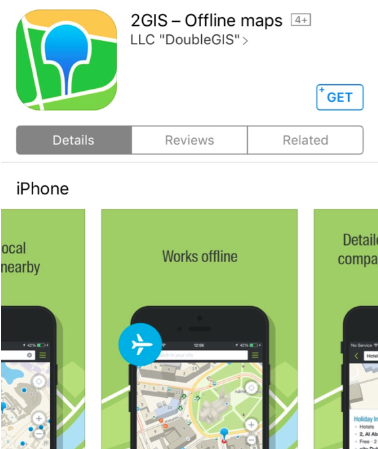 Or, Take An Uber
Not in the mood to figure out the metro map? Not a problem — you can just call an Uber to take you there. It's more expensive than public transportation, but it's also the easiest since you don't have to figure out the route.
Oh — Can I Get The Temple's Address?
We've got the Latter Day Saint Kiev Temple's address in both English and the local language to help you get there:

Here's the address in Ukrainian:
Яблунева вул., 1, Sofiivska Borshchahivka, Kyivs'ka oblast, Ukraine
Here's the address in English:
1 Yabluneva Street




v. Sofiivs'ka Borshchagivka




Kyevo-Sviatoshyns'ky Rayon




Kyivs'ka Oblast, Ukraine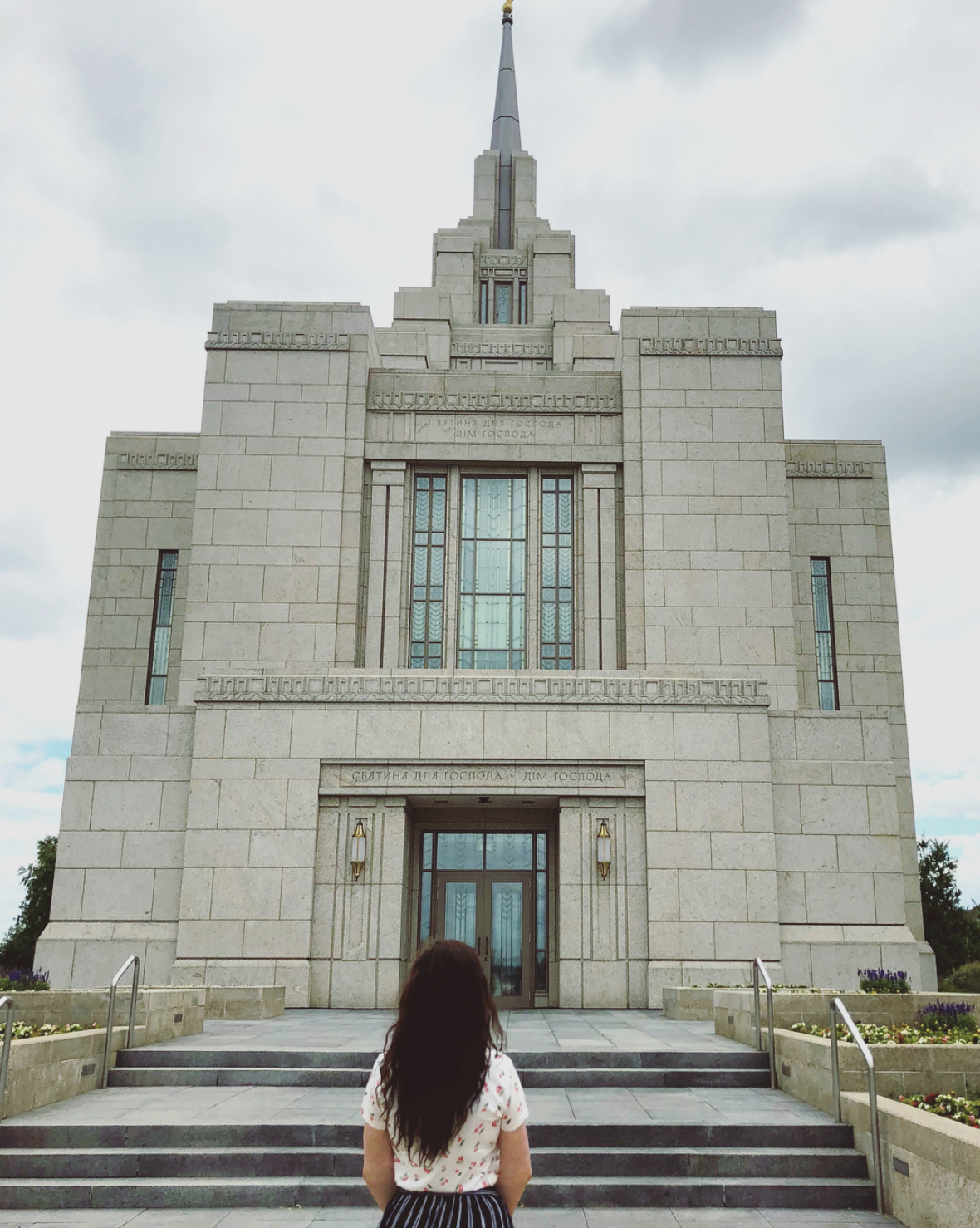 Let us know if you visit and how it went! But before you go, stay in touch with an ILP representative to help you answer any questions you might have about our program — ILP provides LDS volunteer opportunities with college aged peers, so you're never alone when you travel around your home country of Ukraine (and no, you don't have to be LDS to volunteer with us!)

Get more detailed info about volunteering in Ukraine here, or you can click that button to get the quick facts.