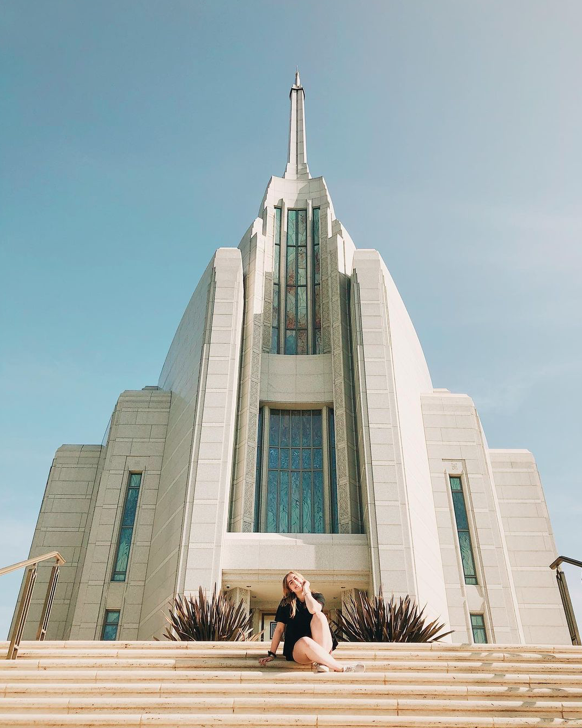 Whether or not you're a member of the Church of Jesus Christ, consider adding the recently completed Rome Temple and Visitors' Center to your itinerary!
Are you getting ready to visit Europe? Or better yet, move to Europe for a semester as a volunteer through International Language Programs? Then you have a ton to look forward to because Europe is just incredible! The history, food, architecture, cultures.....you get the idea. Basically you're about to have the trip of a lifetime! And if Rome is one of your destinations (which it absolutely should be), then you're in for a real treat. Rome is called "The Eternal City" after all.


---
Looking for volunteer opportunities?
Come spend a semester in Europe with ILP!
---
If you're able to, a trip to the Rome Temple is also well worth it, especially because Rome itself has played such an essential role in the history of Christianity. Even if you're not a member of the Church of Jesus Christ and/or can't go inside of the temple, the Visitors' Center is home to many unique and stunning art pieces that you won't find anywhere else! Here's all you need to know to make this trip happen.
A Brief History Of The Temple In Italy
The Church of Jesus Christ has been in Italy since the mid 1800s, but it wasn't until 2009 that it received official recognition from the Italian government. This entire process was quite extensive and may not have even happened if an Italian government official hadn't taken a trip to Salt Lake City, Utah. There he met two Italian sister missionaries who gave him a guided tour of Temple Square. The experience left a deep impression on him, and he expressed the desire to have a temple also built in Rome. This legal recognition of the Church from a charitable foundation to an official religion, meant the Church could build a temple!
The groundbreaking ceremony occurred in October 2010, with President Thomas S. Monson presiding. Construction slowed down due to several complications, including the heavy examination for Roman ruins that had to be conducted before construction could even begin. That inspection meant digging ditches every 10-15 feet across the property. No ruins were found over the entire property, yet an old Roman village was discovered just 100 yards beyond the property line. The temple was eventually completed and dedicated in March 2019!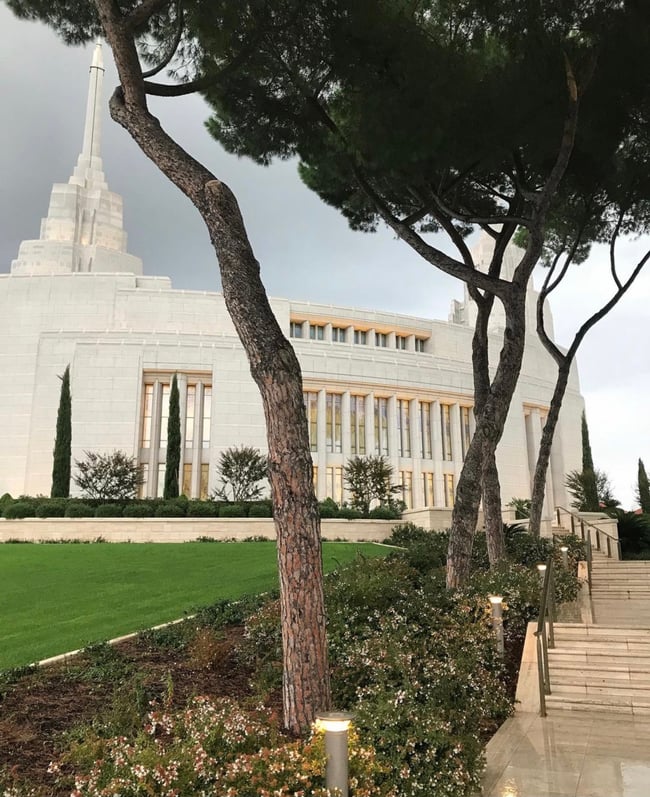 How To Get There
Before you start your trip to the temple, call ahead of time to make sure the Rome Temple and Visitors' Center are open and not closed for maintenance and deep cleaning, since this happens a couple of times every year. It is usually open from Monday-Sunday from 9 am to 9 pm.
The temple is located a bit outside of the main city, and it takes about one hour to reach it on public transport since there is no direct route. When in Rome, I used the Moovit App to get directions for pretty much everywhere we went. This will give you the most updated and helpful information for getting to the temple from anywhere in Rome.
Here are some very helpful instructions that we found on Trip Advisor:
"Take the B line subway toward Junio. Exit at Conca D'Oro and catch bus 86. Double check the bus you are getting on and make sure it is not going the direction of the "end of the line". (You can use your subway ticket on the bus) Once on the bus you will travel along a street named Bufalotta. There are many stops on this street, but you will stay on the bus for quite a while. At any of the stops, along the Bufalotta street, look to see if bus 338 stops there. (yellow signs at each stop will list the bus number that stops there.) Exit the bus 86 and get on the bus 338. (use the same bus ticket) This bus will take you direct to the Temple. If you get to the IKEA store you have gone too far. If you stay on bus 86 you should exit at the Q4 gas station on your right and then walk along street Settebagni to the temple. Bus 338 also runs along this street. The Temple address is Via D' Settebagni 376 Rome Italy 00139 Reverse this routing to return to the center of Rome."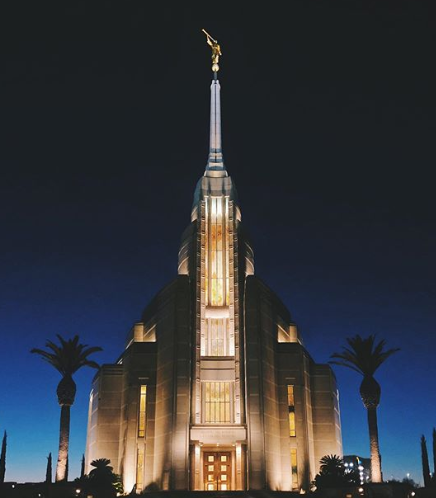 What Can You Do And See
When you walk into the Visitors' Center, the first thing you'll see is a huge, stained-glass mural that depicts scenes from the life of Jesus Christ. It is made of up 6,000+ pieces of glass and contains more than 120 references to Jesus Christ's life as recorded in the New Testament. There are also several significant items from the Holy Land that were incorporated into the glass, such as a shell from the Sea of Galilee, salt from the Dead Sea, and coins from Jerusalem that are over 2,000 years old.

As you continue your walk through the Visitors' Center, you'll see life-size statues of Christ after his resurrection and all of his Twelve Apostles. You can actually see the inspiration for these statues in Copenhagen, Denmark! Actually, the marble used to create these statues was taken from the same source as the marble used by Michelangelo to create his statue of David, which you can see in Florence. Under Christ's feet is the inscription "Come Unto Me". There are a lot of beautiful and unique details included in all of the morals and art you'll find in this peaceful sanctuary.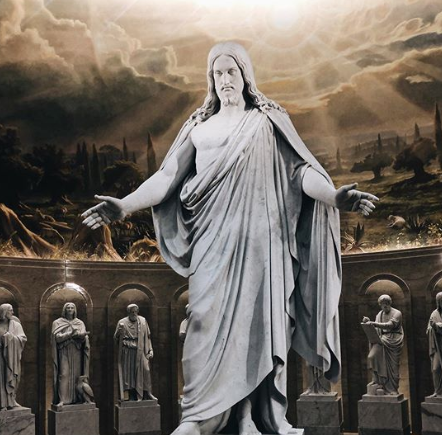 Want to spend a semester in Europe but have questions about our program?
ILP has been sending volunteers abroad for almost 30 years. We have hundreds of college-aged volunteers each semester who sign a code of conduct which means you'll be living and teaching and traveling with others who are all expected to follow the same standards. Click the button below to learn more by speaking with an ILP representative who has volunteered with us and can answer any questions you have.