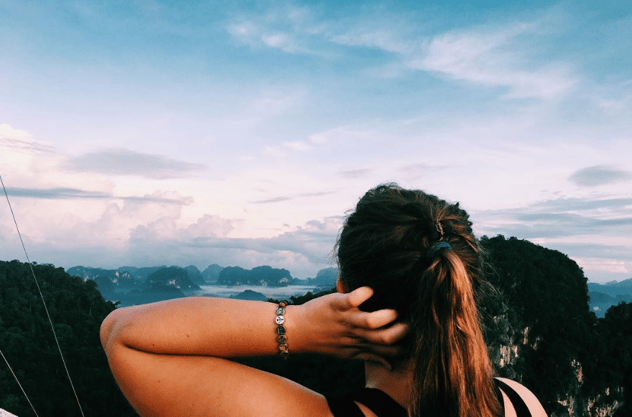 I caught the travel bug the first time I left the country and it hasn't left since. This is my list of wanderlust movies to relive that excitement.

Have your next trip planned yet? If you don't, be warned, because these movies are sure to get you itching to go see the world!


---
Want to travel the world with a group of college-age volunteers?
Check out how International Language Programs works
---

From classics to favorites, these movies will take you around the world and share a great story along the way. Check out these travel-bug worthy movies (just click on the movie title for more information and ways to stream the movie online):
Okay, if you haven't watched this movie yet STOP EVERYTHING you're doing. We're not kidding. This movie is beautiful. The soundtrack is incredible. You'll want to leave your normal life and head off on adventure...and then never come back (tell your parents sorry for us).
In a nut shell: Walter Mitty works for Life Magazine and sets off on an adventure to find the lost photo that was printed for Life's final issue. In doing so he leaves his mundane life and finds himself in situations he never would have dreamed of and ends up in beautiful places (hello Iceland) meeting incredible people.
After watching this movie, Iceland is going to be on your bucket list. Good thing you can vacation there when you spend a semester volunteering in Europe with ILP, eh?
Really there are no words to describe how much you have to watch this and how amazing it is.
Watch the trailer here.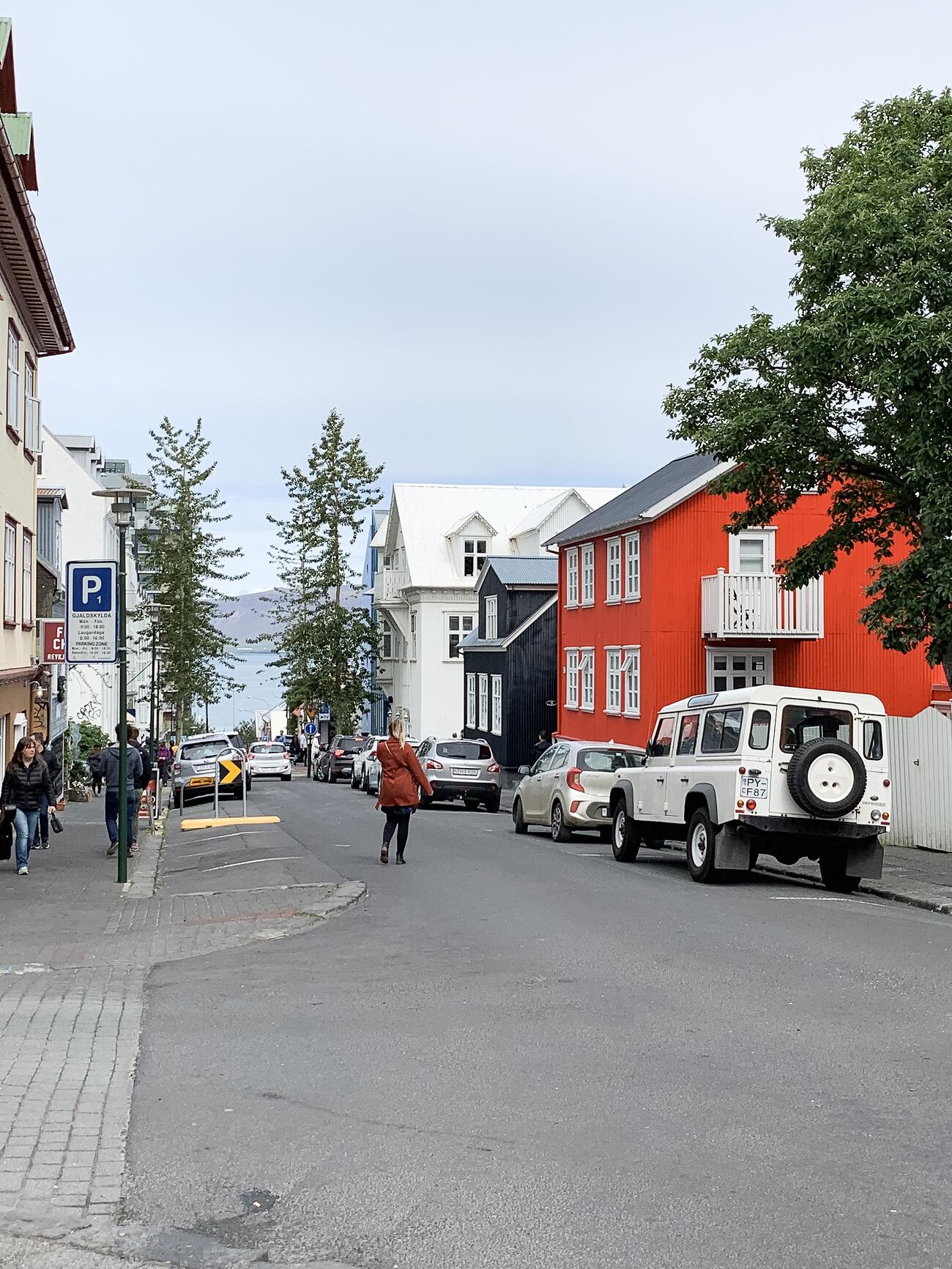 Inspired by a true story, this movie follows Chris McCandless as he finds himself and the path that is right for him.
Chris seems to be on the right track, college and on to bigger things. Instead of taking the normal path others might by heading into the workforce, he gives his money to charity, gets rid of his possessions and takes a journey that leads him throughout the US ending up in Alaska.
One of the best parts of the movie is seeing the people he meets a long the way. It will get you pumped to travel and build new relationships. There are some amazing people out there!
Watch the trailer here.
Two men find themselves confined to the same hospital room with terminal illnesses and naturally reflect on the lives they have lived. They decide there are a few things they need to come to terms with and a lot of things they have never done, but would like to. They make a list of things to do before they "kick the bucket" and head out on an adventure to complete those things together.
A little cliché and predictable, this movie still shows how quickly life can change and how you need to take advantage of every single moment in a way that will warm your heart and make you want to book a flight.
Watch the trailer here.
Okay, talk about heart wrenching and beautiful. Brought to us by Disney + Pixar, UP lets us join an older man who has always dreamed about traveling and adventuring but has never gotten around to it. He is determined to finally take the trip he and his wife had been wanting to go on and finds himself on a grand adventure.
It's cute, it's hilarious and it really makes you realize how life is short and you need to get out and do that thing you always wanted to do...and do it now!
Watch the trailer here.
Liz thought she had everything she could want in life: a husband, a home and a career. She finds herself searching for something more as she goes through a divorce and starts her path of self discovery. She learns to find herself as she ats her way through Italy, prays in India and finds love in Bali.
You'll get to see some amazing and diverse places in this movie and you'll surely be itching to go somewhere as you are inspired to also find yourself.
Watch the trailer here.
Head's up — After watching this movie, you're going to have the serious travel bug to travel to these places. Good thing you can vacation in Italy when you volunteer in Europe or vacation in Bali when you volunteer in Thailand.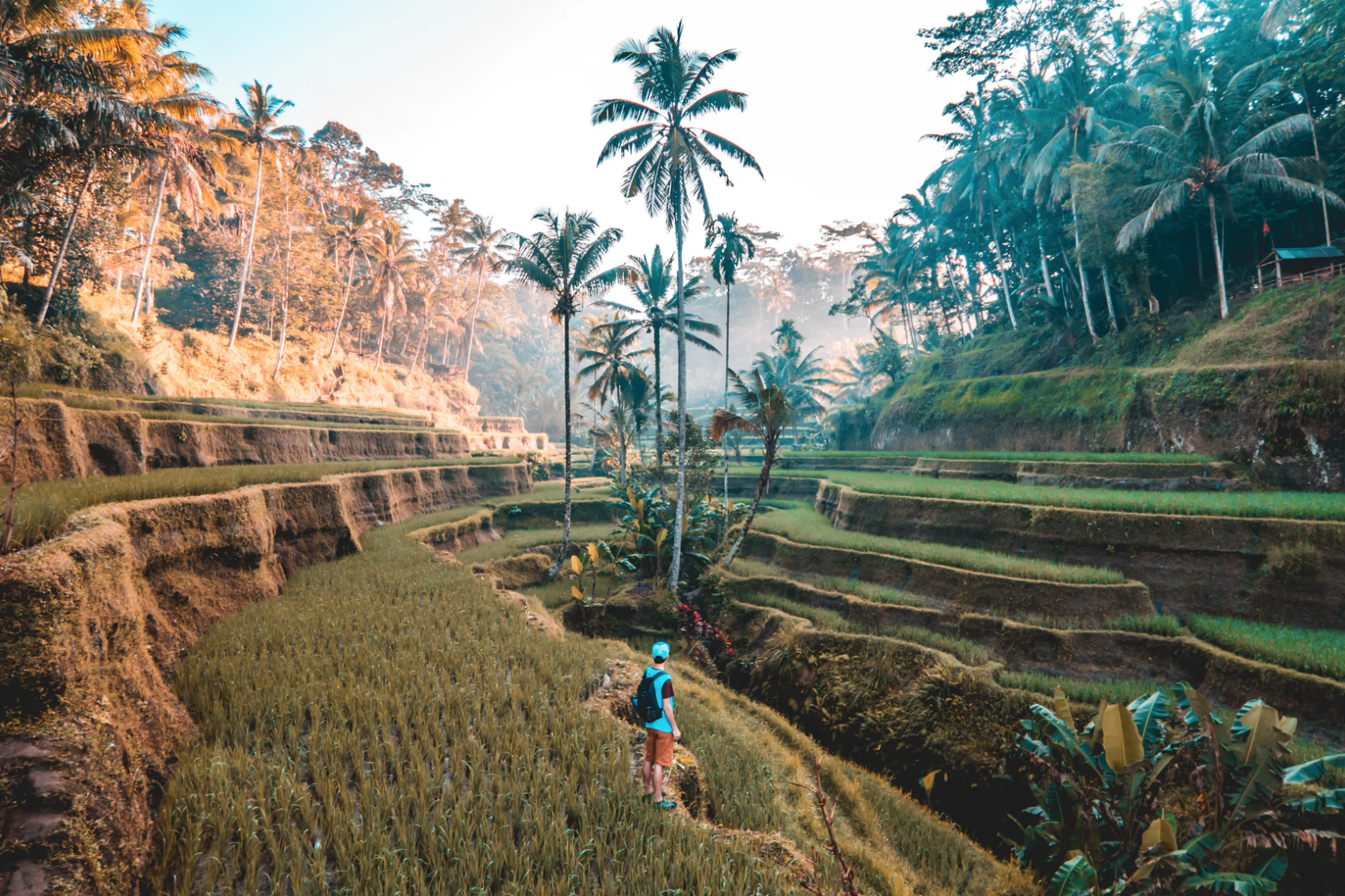 This memoir adaptation is a cheerful comedy-drama about a divorcee rediscovering herself.
Frances Mayes' pals send her on a tour of Tuscany, where she ends up falling in love with a ramshackle house and buys it on a whim. She meets many interesting people, including Polish builders and an eccentric old British actor, and becomes a major fixer-upper with her new house.
Tuscany provides the stunning backdrop for this romantic comedy. The film was shot in and around the town of Cortona, near Arezzo: think gorgeous little houses cut into the hillside overlooking glistening waters.
Tuscany certainly lives up to all the hype that surrounds it and this movie will make you want to visit a vineyard in some small Italian village, and maybe even stay a while, so check out this list of ideas for daytrips from Rome.
Watch the trailer here.
Made in 2006 and starring Russell Crowe, this movie features him as an uptight banker who finds his soul again when he returns to his uncle's vineyard.
All he wants to do is sell it and make some money, but soon the countryside and a pretty French girl have him changing his tune.
Along with Under The Tuscan Sun, this movie will have you heading off to the nearest vineyard before the credits finish. If it has you itching to visit France, check out these articles about visiting the cities of Marseille, Alsace, and Annecy.
Watch the trailer here.
While visiting Verona, Italy, with her busy fiancé, a young woman named Sophie visits a wall where the heartbroken leave notes to Shakespeare's tragic heroine, Juliet Capulet.
Finding one such letter from 1957, Sophie decides to write to its now elderly author, Claire. Inspired by Sophie's actions, Claire sets out to find her long-lost lover, accompanied by her disapproving grandson and Sophie.
A refreshingly earnest romantic comedy-drama, this movie will warm your heart and have you wanting to hop the next plane to the Italian countryside.
If you're already planning that trip to Italy, check out our ideas of what to do when you get there.
Watch the trailer here.
When I finally watched this movie, I was blown away. It is a beautifully made, emotional movie and I even cried a bit.
The Way follows Tom, an American doctor who travels to France to pick up the ashes of his dead son. His son died on the Camino, an ancient spiritual trail, and he walks it to finish what his son started.
Along the way, he makes friends with some other pilgrims and begins to see why his son loved traveling so much.
The route to Santiago de Compostela in Galicia takes in sensational landscapes as well as a variety of entertaining characters. Martin Sheen is incredible in this film, and the movie totally made me want to hike the Camino.
Watch the trailer here.
I pretty much love every movie about Paris (who doesn't enjoy the City of Love?), but this is really cool because it is set mostly set in 1920s Jazz Age.
The movie follows Gil, a writer on vacation with his fiancée and her family. At night, he wanders the streets of Paris before stumbling into a time warp that sends him back to the '20s to meet some of the most famous people of the age.
This fun movie will make your heart swoon for the City of Lights. Even though it plays to all the clichés of Paris, I eat it up!
Before you start planning your own trip to the beautiful city of Paris, check out our travel trips here and 10 tips to experience the city like a local.
Watch the trailer here.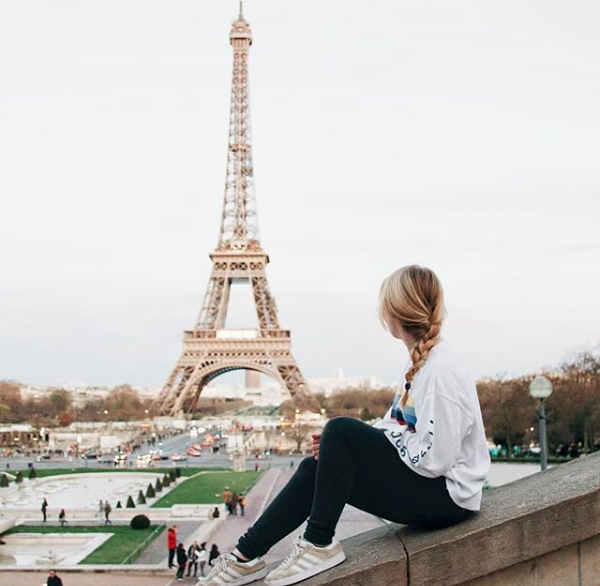 A silly movie about backpacking in Europe that might make you cringe, this movie will nonetheless have you wanting to see all the places they filmed.
Eurotrip takes you across Europe in a whirlwind of stereotypes, but it's pretty funny, and anyone who has roamed Europe can probably relate to a few of the situations.
The story isn't too deep, and some of the situations are pretty goofy, but the movie does a good job of sending you across Europe and even features a very memorable appearance by Matt Damon.
If you're in the mood for some fun, hopefully not quite so awkward, trips around Europe, check out these 3 mistakes to avoid while backpacking Europe.
Watch the trailer here.
Are you obsessed with Greece? If not, you certainly will be after watching this movie, because it never fails to make me want to head straight there.
Sophie is a free-spirited girl who wants to find out who her father is before she gets married. She secretly invites 3 men who could be her father to her wedding and of course this brings awkward situations.
But along the way, Sophie's mom sees all her old loves and learns that it is never too late for a little bit of romance. And you will be falling in love with the scenery of the ever-gorgeous Greece and want to visit those culturally rich islands.
Plus, the movie is full of awesome, fun songs from ABBA's classics that will have you singing and dancing along!
Watch the trailer here.
Plus, now there's a cute sequel! If you love musicals or have ever wanted to visit Greece, this is a great movie for you!
Harrison Ford stars as the archeology professor turned adventurer, Indiana Jones, in this epic movie series.
Indy was awesome and made everyone an archaeologist and an adventure seeker. From Egypt to India, Indy showed us the world and the mythology of ancient cultures.
These movies also bring out the adventurer in me and feed my love for history and culture. It also did wonders for Petra, Jordan. Who didn't want to see the city after watching The Last Crusade!?
These movies not only remain some of the best in travel but some would say some of the best of all time.
If you haven't watched these movies yet, you need to at least once! Watch the trailer for the first movie, Indiana Jones and the Raiders of the Lost Ark, here.
Although it is set in a mythical mountain kingdom, this comedic classic always has me Jones-ing for a trip to the jungles of South America. If you haven't seen it yet, you should.
In The Emperor's New Groove, the arrogant young Emperor Kuzco is transformed into a llama by his power-hungry adviser—the devious diva Yzma. Stranded in the jungle, Kuzco's only chance to get back home and reclaim the high life rests with a good-hearted peasant named Pacha.
Kuzco's "perfect world" becomes a perfect mess as this most unlikely duo must deal with hair-raising dangers, wild comic predicaments, and, most horrifying of all, each other as they race to return Kuzco to the throne before Yzma (aided by her muscle-bound manservant, Kronk) tracks them down and finishes them off.
Ultimately, Kuzco's budding friendship with Pacha teaches this royal pain to see his world in a different way.
Watch the trailer here.
This movie shows the fun side of Carnival in the midst of a perilous adventure through Rio de Janeiro, Brazil!
Captured by smugglers when he was just a hatchling, a macaw named Blu never learned to fly and lives a happily domesticated life in Minnesota with his human friend, Linda. Blu is thought to be the last of his kind, but when word comes that Jewel, a lone female, lives in Rio de Janeiro, Blu and Linda go to meet her.
But when they get there, animal smugglers kidnap Blu and Jewel. Luckily, the pair soon escape, then they begin a perilous adventure back to freedom and Linda.
Watch the trailer here.
And, there's an adorable sequel if you like the first one. These movies are definitely fun for musical or cartoon lovers who want to experience the thrill of Carnival and the beauties of the Amazon rainforest.
As an avid Marvel fan, I LOVE this movie!! But I also love that, even though Wakanda is a fictional country, Marvel tried hard to make it a peek into traditional African tribal culture. And as you would expect, there's also lots of superhero action too.
When King T'Challa returns home from America to the reclusive, technologically advanced African nation of Wakanda to serve as his country's new leader, he quickly discovers that he is being challenged for the throne by factions within his own country as well as without.
Using powers reserved to Wakandan kings, T'Challa assumes the Black Panther mantel to join with girlfriend Nakia, his queen-mother, his princess-kid sister, members of the Dora Milaje (the Wakandan 'special forces') and an American secret agent, to prevent Wakanda from being dragged into a world war.
Want to spend a semester abroad volunteering in Africa? Check out the ILP programs in Uganda!
Watch the trailer here.
Jamaica, Man!
I love this movie so much! My family quotes it all the time. It's funny, cute, inspiring, and showcases some great parts of the beautiful island of Jamaica!
In Cool Runnings, four Jamaican bob sleighers dream of competing in the Winter Olympics, despite never having seen snow. With the help of a disgraced former champion desperate to redeem himself, the Jamaicans set out to become worthy of Olympic selection, and go all out for glory.
Watch the trailer here.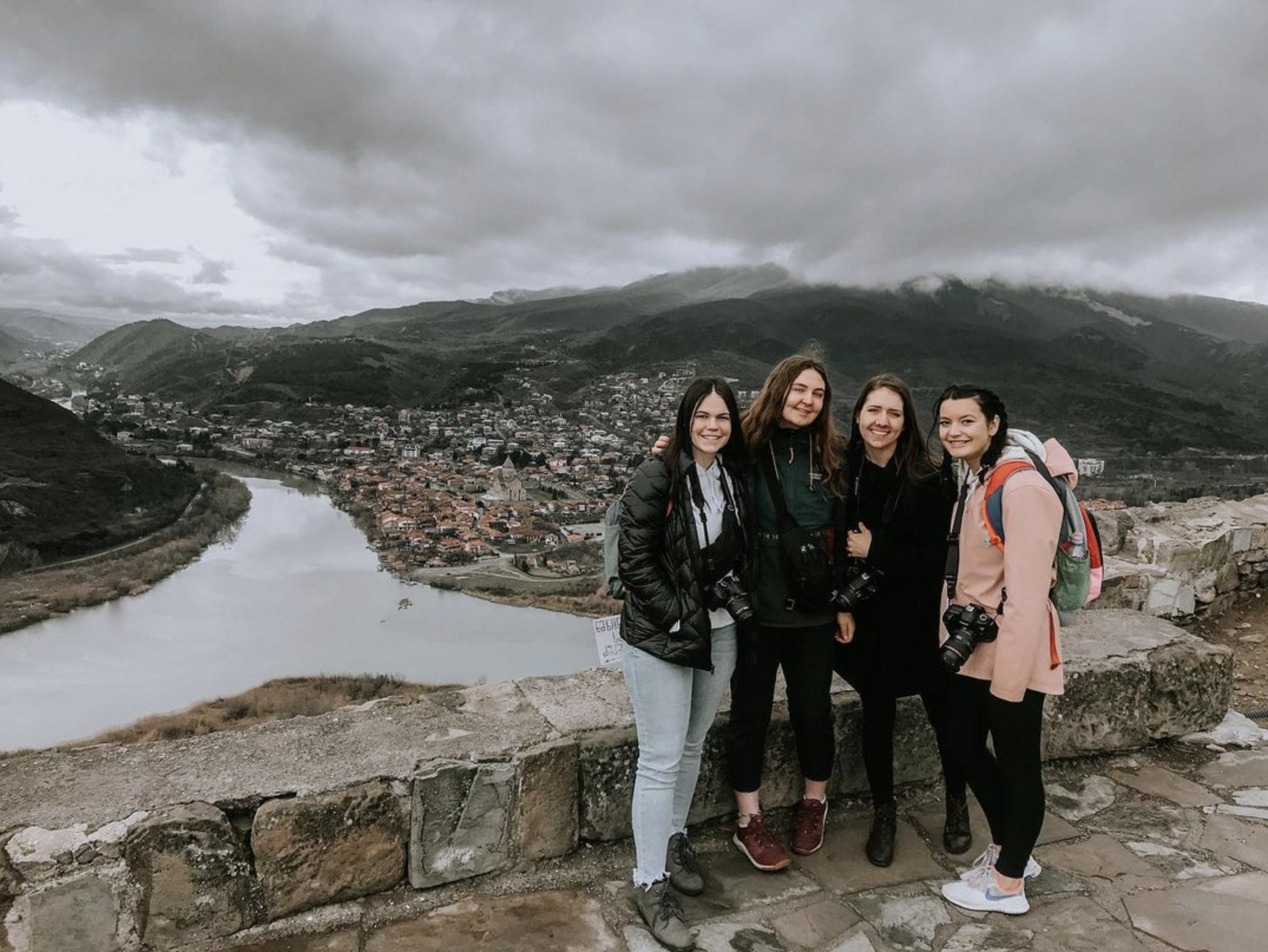 Inspired to travel abroad?
We can totally help you with that. International Language Programs (ILP) sends volunteers to teach English and serve in orphanages for their semester abroad in different countries all over the world. Volunteers are typically college-aged (though you don't have to be in school) so we keep costs low — here's what your ILP program fee includes. We know you also want to do some traveling while you're volunteering, which is why you always get weekends off and vacation days to see even more.
Click the link below to speak to a representative in our office and learn how you can make a difference and do some traveling: