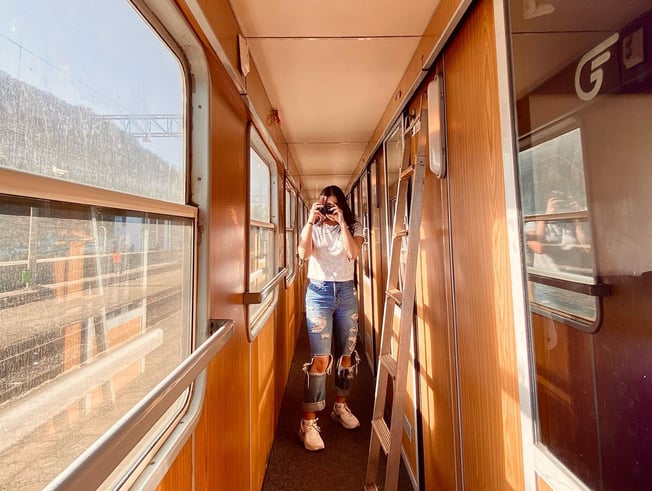 We've spent the last several years working on growing ours, and we've learned some tips along the way that we want to share with you!
Have Big Adventures
If you want to grow your Instagram account with incredible travel photos, you need to start exploring incredible places first, right?
Start Small
If you can't afford an international trip right now, don't discount your own backyard. I live in Utah and we have a handful of National Parks that are within a day's drive away (here's a little guide to our Utah National Parks). And I can bet your home state has parks, mountains, hikes, waterfalls, sunset views, flower gardens, and more.
Finding day trips and small adventures near you is the best way to get started, plus it stretches you even more as a content creator to capture the things that are common, every day views for you. I tend to take more photos when I'm traveling and that's because it's just easier — stretch yourself a little bit by practicing your photography at home.
Travel To Those Bucket List Places
We all got a list of our must-see places around the world, right? Start making plans to go see those places that are jaw-dropping to spruce up your travel Instagram account. I love getting notifications about cheap flights to help me snag airfare that fits my budget.
But with so many countries, are you not quite sure where to start?
I love Costa Rica for first time travelers. They're really used to tourists so it's easy to get around and you won't be dealing with much jet lag once you arrive if you're flying from North America. Here's the most Instagrammable Costa Rican gems to get you excited.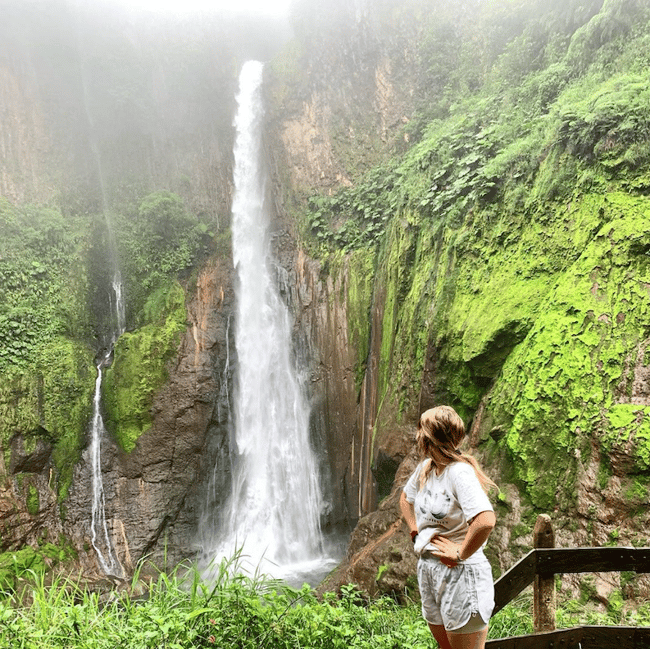 Discover the Country and Have Deeper Experiences
Anyone can travel to the Eiffel Tower in Paris and post a cool shot on their Instagram (and they all do!). That's fine — I'm seriously not knocking this beautiful spot and I actually am jealous of everyone who's been posting their photos from Paris lately.
What I'm saying is that it's pretty common. I'm much more intrigued by the Instagram accounts that post photos and leave me saying "Where in the world is that???" "How do I get there!?"
We want want to see the hidden pockets around the world that have yet to be discovered and aren't overrun with tourists. And one of the best ways to do this is to pick one destination and actually stay and explore for awhile. Stop planning trips where you're jetting off to another city every other day because then you'll only have time to see the most famous places (like everyone else).
Volunteers on our program live abroad for a semester (about 3-4 months) and their accounts are honestly some of the most inspiring to me! They get my travel bug going bad when I see their cool stories like sharing polaroids with the local kids, checking out the lesser known spots that haven't been plastered all over Pinterest yet, and their favorite parts about experiencing the culture.
THAT is the kind of feed I want to follow.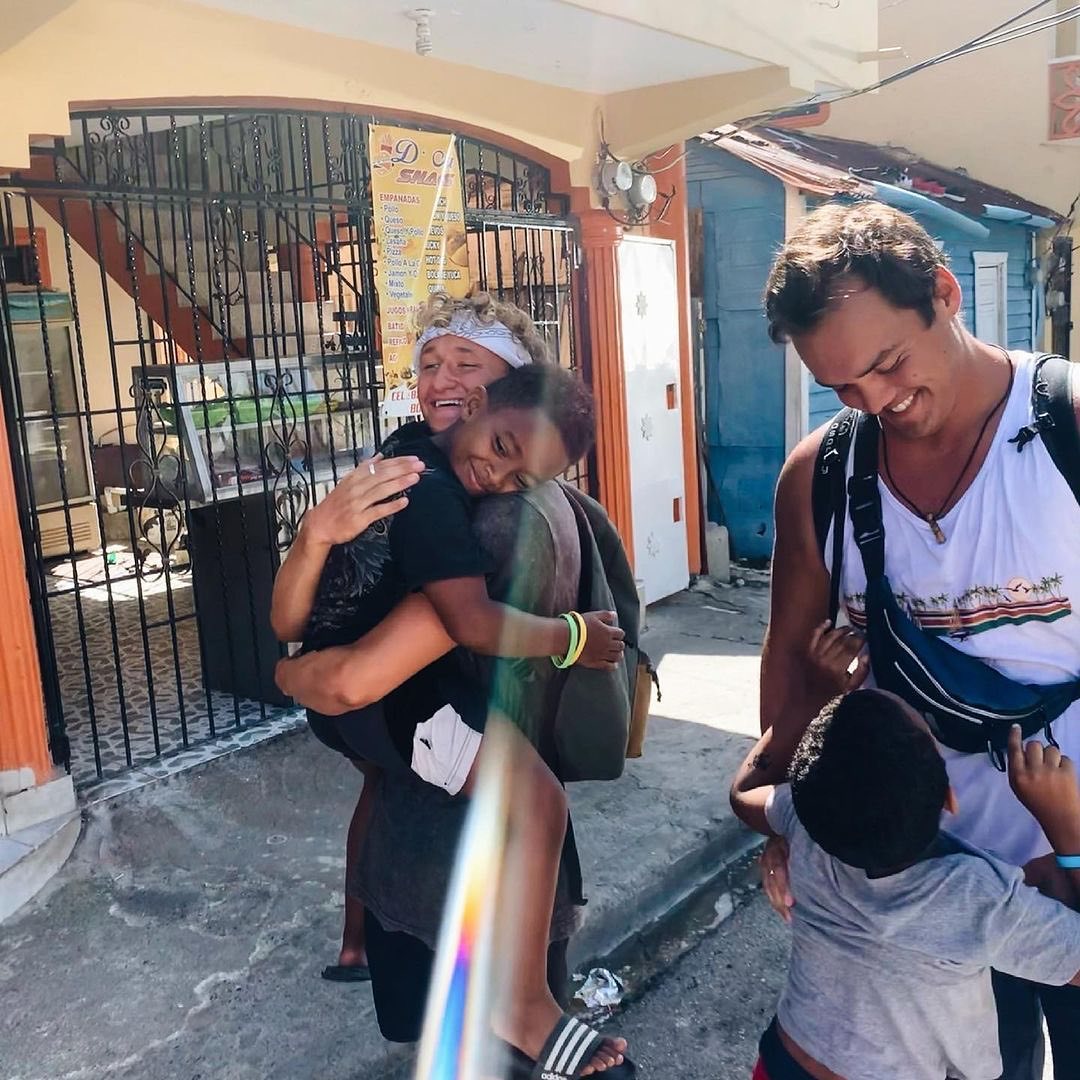 Have Better Quality Content
All of my favorite Instagram accounts have beautiful photos ... don't yours? Great content usually means great photos which is what typically sparks my interest enough follow them in the first place.
You really don't need to be a professional photographer with expensive equipment and to have great photos on your Instagram feed though! Here's some ideas:
If you don't have a camera, use your Phone
Pick the right camera for travel
Use Your Phone
Phones just keep getting a better and better camera with every yearly upgrade. It's pretty incredible actually and there's many awesome travel accounts that feature most (if not all) iPhone shots. If you can't afford a new camera, seriously just keep using your phone.
Also, make the switch from pictures to videos. Videos are all the rage now, and making short reels for different social platforms can give you a huge audience. I've started taking tons of short clips on my trips to give me enough content to make 2-3 videos after a trip. Try these apps for making easy videos on your phone.
Oh, and I am a big fan of traveling with a data plan so I can consistently post on my stories to keep my audience engaged, even when I'm traveling out of the country.
Pick The Right Camera For Travel
If a new camera is in your budget, you can have so much fun with the different options available! Check out this link to compare your options and figure out which camera is best for you. You might even opt for traveling with your Polaroid camera!
My favorite travel journalist (The Bucket List Family) has an awesome Youtube video showing what's in his camera bag. It helps to research what others do — don't hesitate to ask your favorite Instagrammers what they do (most are so happy to let you know). Even if you can't afford everything they use, it starts to give you ideas for the future as you grow.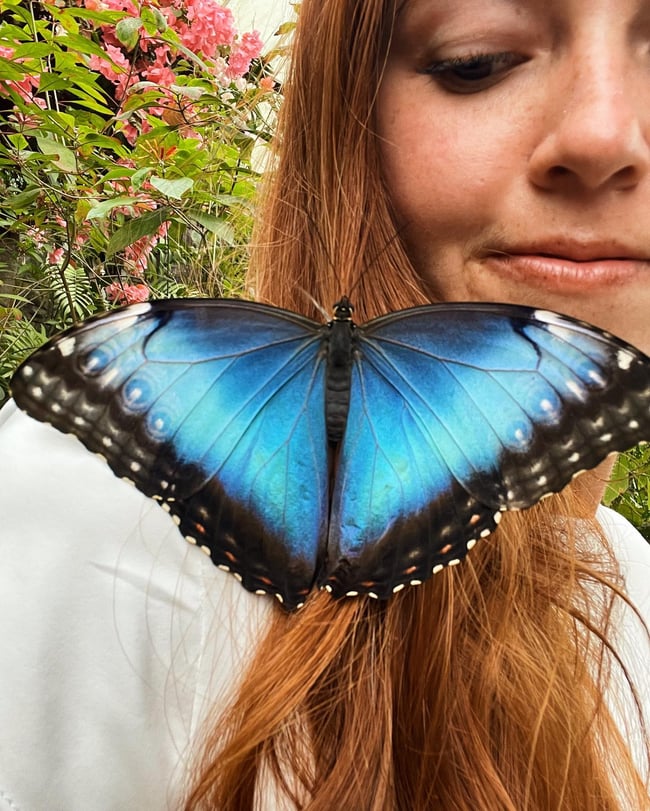 Be Consistent With Filters/Editing
Filters and editing is one of the easiest ways to bump up the quality of a photo —everything from increasing the brightness to enhancing the colors, especially if you don't have desktop programs like Photoshop or Lightroom.
Filters have the ability to bring a cohesive feel and color scheme to your account if used correctly. If you use a different filter for every photo (or cheap free filters like the ones on Instagram) you'll lose the look you're going for and your feed tends to feel chaotic and out of place.
VSCO is my personal favorite editing app and the one I always use. I love that they have lots of free filters that are actually good (and even if there are some you want to buy they're super affordable). I even use VSCO for video editing, too.
I'm also a fan of purchasing filter packs/presets from your favorite Instagram accounts. When you find a favorite filter that works with most of your photos (or just needs small adjustments here and there) you're able to easily create the look you want for your overall feed, as a whole. Check out filter presets for sale from accounts I love like (they typically have them for sale).
Start Compiling A Selection Of Photos
Ever have a hard time wondering what you're going to post today? Successful Instagram accounts are frequently taking photos ... but the trick is that they're not always posting those photos the same day. Don't feel like you have to post what you're doing today (that's what stories are for!).
Here are some easy steps to that strategy:
First, go on an adventure, take a million photos (easy — you're probably already doing that right?), and then save some of your favorites in a folder that you're planning to post at a later date. This will make your life SO much easier. You might not be able to have a photo shoot every day, but this allows you to have content every day.
There are also stock photos out there as an option. Stock photos are photos that photographers have made available for you to use — Some are for purchase, but a couple free sites that I love are Pexels and Unsplash. I just make sure to credit the photographer on my post (sometimes it's required and other times not, so understand what's required of the photo you're using), but the best part is having a beautiful photo when I'm in a pinch.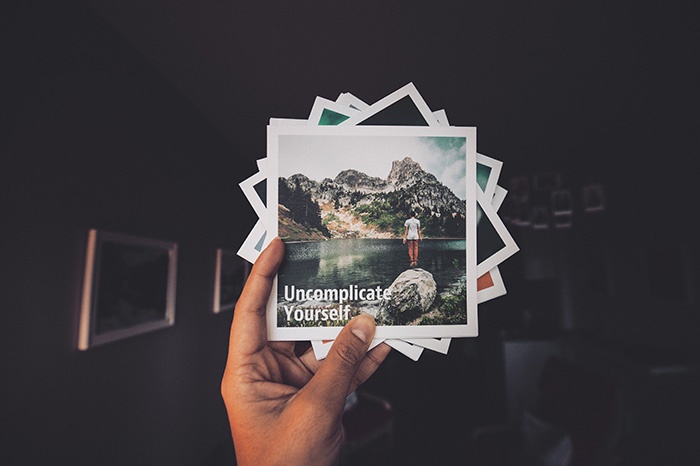 Captions Are Key
Engagement is everything if you're trying to grow your Instagram following. With the current algorithm, the more someone likes, saves, shares and comments on your post — the more they will see your photos. If someone is not engaging with your post, it won't show up as high in their feed next time and they may stop seeing it altogether (even if they're still following you).
A great caption makes your followers want to comment, share things with a friend, or save for later. And writing those kinds of captions takes some practice, but try out all sorts of strategies to see what works for you (because it's not the same for everyone).
Here's some ideas to consider for your captions:
Be funny (This is major! My highest engaging posts are by far the funny ones)
Be open and honest (We want to get to know you!)
Be genuine (We can tell from a mile away if you're not)
Be informative
If I'm having a hard time thinking of a caption that day I usually post a quote. It's an easy go-to because some days you're just in a writer's rut you know? Here's a list of classic travel quotes you can use for your Instagram captions.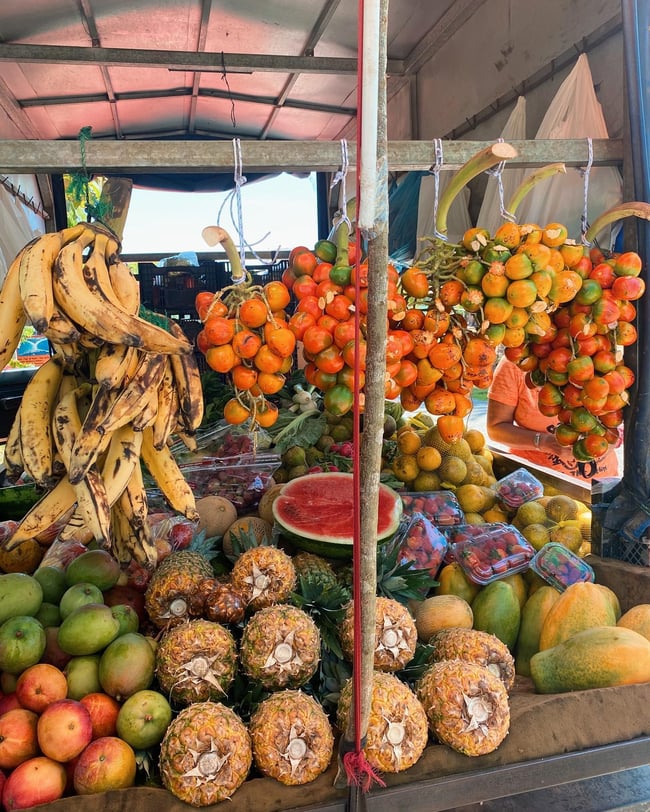 Get Your Account Seen
This is easier said than done, as I'm sure you know. We're all in the game of trying to get our Instagram account out there so that we can connect with and attract followers who are interested in our content.
Collaborate With Other Similar Accounts
This is awesome because it's a win-win for both you and other travel accounts who are trying to grow. Remember when #followfriday was such a big thing?
You might even go a little further than a simple mention and do a feature or a takeover on their account! On our travel account, we feature the volunteers on our travel program by sharing photos they post and crediting them. We go as far as putting out tips for them of what we're looking for so that they have a better chance of getting featured on our IG. It never hurts to ask how you can get featured, mentioned, or do some other sort of collaboration (like a giveaway).
Similarly, look for accounts that repost photos of a particular destination (there's tons of them). Like for example, if you're traveling around Lithuania this account might repost your photo. That's a great way to get exposure. Or if you're hanging out in Nicaragua, try tagging this awesome account that loves showing off how beautiful the country is.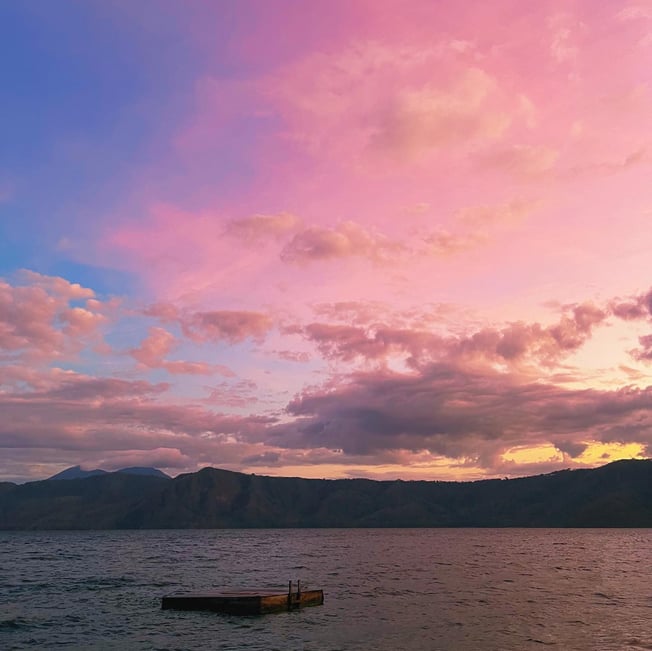 Use The Best Apps to Manage Your Instagram Account
Turns out theres a ton of really handy apps (some free, some not) that will make your life so much easier while you're trying to grow your Instagram following.

I use apps for things like:
Planning out the overall design
Creating graphics and stories
Planning out posts and times
Unfollowing/following
Planning Out The Design
It's incredibly helpful to see how your photos will look on your overall feed before you post them. I often switch photos around simply because of the way they'll look next to another one. Preview is one of my favorite apps for this. They have a free version as well as a paid subscription if you'd like more features (like scheduling posts and getting a reminder one when it's time to post it).
I use the free version of Preview - I upload my photos, drag them around to see how they look, create my caption and insert the suggested hashtags, then copy and paste my caption and hashtags when I move over to Instagram to do my post. So easy.
Creating Graphics And Stories
A few apps that I love for easily creating designed graphics meant for social media is Whitagram and Wordswag.
You can quickly crop longer videos into segments that work for your needs. For example, cut videos for IG stories (15 secs) and posts (1 minute) with Cutstory.
Planning Out Posts And Times
If you're not planning your posts out ahead of time, you'll likely either become Instagram-obsessed and thinking about what you're going to post 24/7 or you'll just get burnt out.
Do yourself a favor and schedule a time where you'll spend a couple hours once a week to plan out what you'll be posting for the following week (or even month once you get quick at it). Set a timer and stick to it because there will always be more you can do, but that doesn't mean you should spend countless hours working on it.
There are several apps out there that allow you to schedule out your entire post (photo, caption, etc.) and either have it auto-post to Instagram for you or just send you a reminder of when you need to post so that you can just open the app do it at that time. Iconosquare, Plann, and Planoly are awesome options - it sort of just depends on what your budget is for paid options.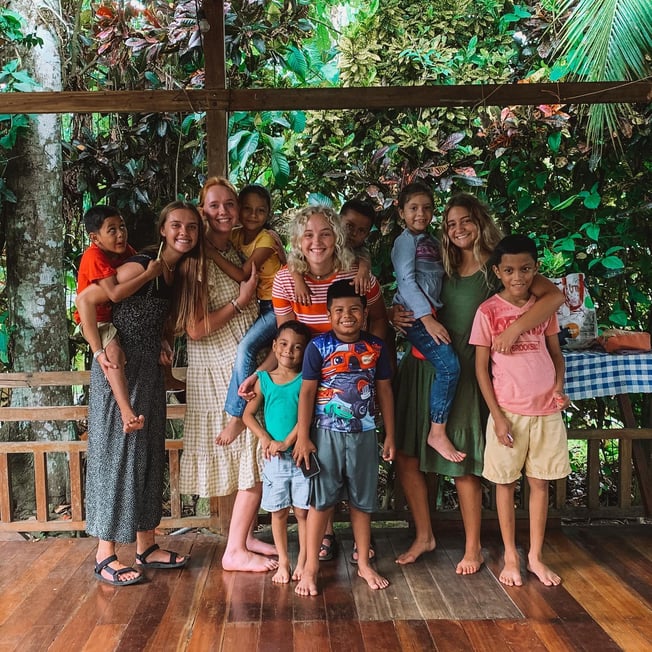 Get Inspiration From Other Travel Accounts
While I was getting my art degree at BYU-Idaho, my professors taught me the skill of looking to other artists and creators for inspiration without "copying" their work. There's a big difference. There's absolutely nothing wrong with following other travel Instagram accounts and getting ideas for your work.
I like to sit down and brainstorm my vision of the direction I want to go, look to others for inspiration, and then come back to my plan frequently to see if bits and pieces of inspiration help me add to the vision I already created. I pay attention to what it is on their feed that attracts me ... is it the colors? The feel? The locations and cultures? Lifestyle vs landscapes? Remember you're just trying to hone your personal style, not recreate someone else's.
A quick Google search will bring you to lists of popular travel accounts on Instagram like this one or this one
... but THESE are my favorite Instagram accounts to follow for travel + inspiration!
Also make sure you follow our ILP volunteers while they travel and serve all over the world for a semester abroad in places like Nicaragua, Thailand, and Vanuatu.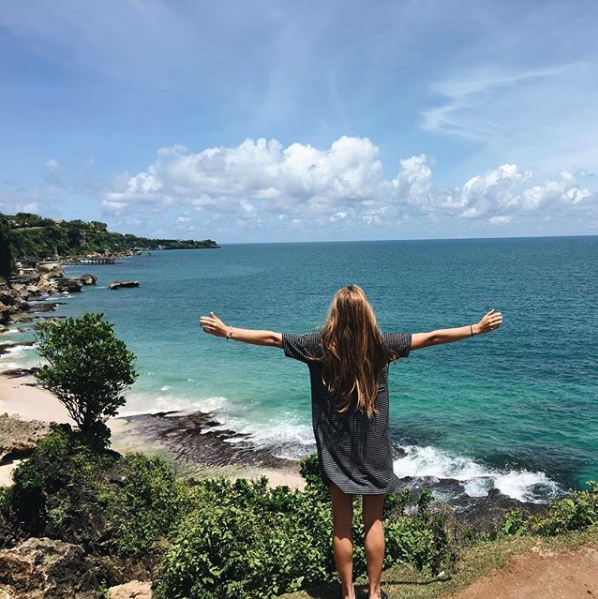 Come travel the world with a group of American volunteers!
If you have a travel Instagram account, share it in the comments below and let's follow and inspire each other!
Does traveling for a longer period of time interest you? Serving abroad with our program International Language Programs is a sure fire way to have countless travel experiences for four months. Click that button below to find out a little more about what it's like to volunteer abroad with us!