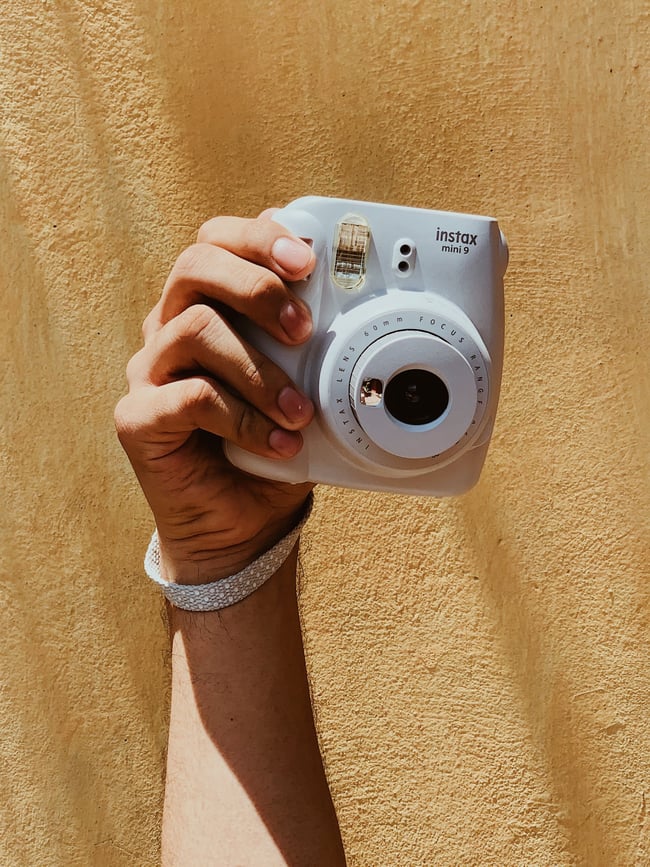 If you ask me, the absolute best souvenir you can bring home after spending four months exploring another part of the world are your photos. The only question is, which camera should you bring?

Getting ready for a big international adventure?! You absolutely need to have a good, reliable way to document all of the incredible memories you're about to make — and pictures are one of my favorite ways of doing just that.
Pictures are going to last longer than your memories, so be sure you pack some way to capture it all — whether that means a Poloroid, your phone, or budgeting for a more expensive camera. Depending on what kind of pictures you are looking for (and the budget you are working with) we have several solid options that mean you can come home with plenty of pictures to remind you of your semester abroad.


---
Have you caught the travel bug?
Volunteering with ILP is how I've seen 15+ countries
---
On the whole, most volunteers figure their phone will be just fine, add a waterproof sleeve, and that method works great. This post is here to give you ideas if you want to move past that.
Below, we have the most popular options our volunteers typically bring with them, with some tips from volunteers to help you decide what's going to be best for you (so you can end up with thousands of pictures and need a post to tell you what to do with alllll of your travel pictures).
Oh and just so you know, we're an Amazon Affiliate so we do receive a small commission if you shop Amazon products from our page. We only share items that we think you'll really love, thanks for the support!
First, What Kind Of Pictures Do You Want?
When you're deciding which type of camera to bring on your semester, you need to ask yourself a few questions (and have a little background).
For Online Posting + Basic Printing
We see that most volunteers are shooting pictures on their phones, meaning the pretty pictures seen on @ilpadventure and @ilptakeovers are all shot without needing to go out and buy a digital camera. Shooting on your phone can be a fantastic option if you're wanting pictures that you can print out in smaller, standard sizes, post on social media, etc. The photo quality you get on a phone is meant for that.
If you're wanting pictures that you can size up for more large-scale framing, you will need to look into other options (options below).
We have more info on shooting on your phone below — and a bit more about if you should bring a GoPro and tips on packing a Polaroid below if this is the kind of photographer you'll be on your ILP semester!
For Printing + Manipulating Photos + Photography Practice
If you have dreams of turning your Europe pictures into a mural on your wall, your phone camera isn't up to the challenge. Without getting too technical, it all comes down to PPI, which is pixels per inch.
iPhone pictures will be blurry if you size up past recommended PPI amounts (and photo sizes) — this company has a chart that helps you know how large you can print iPhone pictures depending on the model of your iPhone. However, the professional-type cameras (digital cameras) you are thinking of (DSLR, SLR, Mirrorless options by brands like Nikon, Canon, Sony, Fuji, etc) shoot pictures with a much (much) higher pixel rate, meaning they can be zoomed in, cropped, enlarged, etc without losing focus.
Another thing to consider is the type of images you're looking to take. If you're wanting to manipulate the lighting, angle, focus, zoom, etc., your phone camera has limited options for those manipulations but the sky's the limit on digital cameras.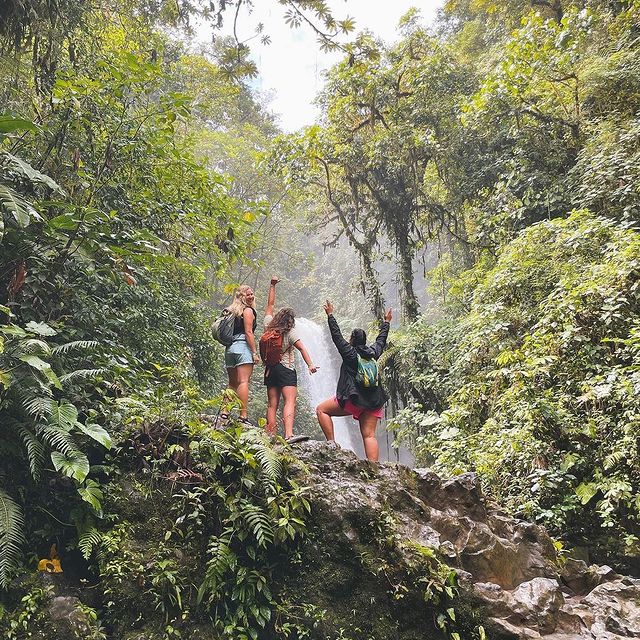 Pictures With Your Phone
We've seen lots of volunteers travel around with just their phones, and I can see why. I love that I always have my phone with me, meaning I can snap a picture wherever I am — not always the case when there were times I didn't have my Nikon camera with me.
While there are a few phones to choose from with great cameras, I actually upgraded my iPhone a few weeks before a big international trip because I knew I wasn't packing my Nikon, but still wanted great photos (something my old phone wouldn't be great at). I was several years behind the newest iPhone so the camera improvement was a huge upgrade for me. The newer iPhones have focused on the camera, which means I can now adjust the focus and exposure, shoot with an "extra-wide" lens, and capture pictures in low light. I love it.
If you're just wanting pictures to remind you of your trip or aren't a big picture person, the camera on the phone you already have might be just perfect. If you are traveling with an older phone and want better pictures and more picture-taking options, maybe an upgrade would be worth the investment.
A Few Recommendations
Waterproof it — One major major recommendation volunteers have for traveling with just your phone is waterproofing — especially if you're going somewhere where you'll be doing a lot of swimming, snorkeling, waterfall treks, walks in rainy weather, etc. A very affordable way to do this is to slip your phone into a waterproof pouch — get it on Amazon. Some volunteers have said they prefer this over a GoPro since they're now able to get great pictures and videos underwater without spending the money for a GoPro.
Storage + Backup — Another tip volunteers suggest for phone photos on a trip is backing up your images. You don't want to lose your photos if your phone breaks, gets lost, or gets stolen (which, unfortunately, have all happened to volunteers before). We have a whole post about storage options here to look into.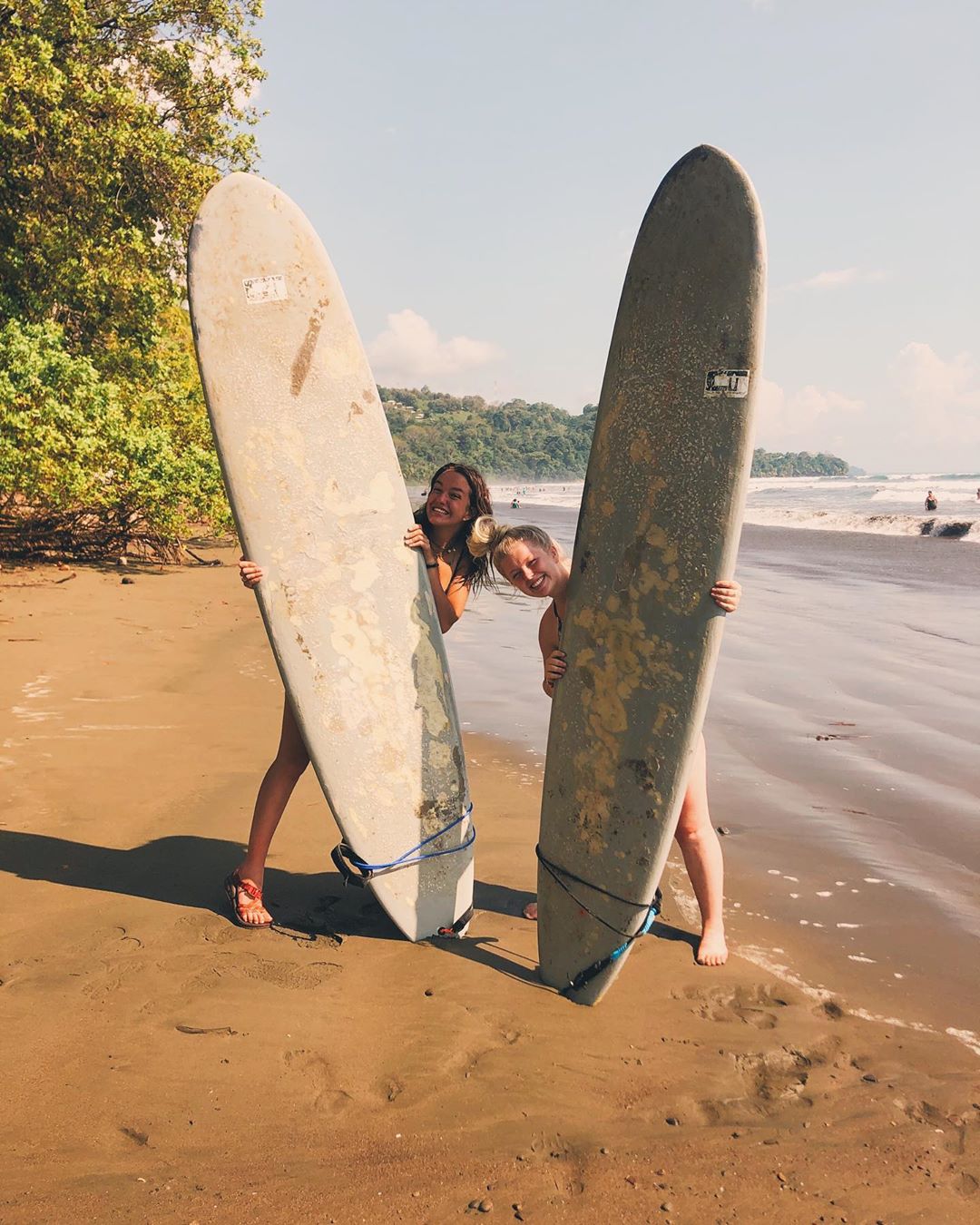 Bringing A GoPro
"Should I bring a GoPro or not?" is an especially popular question for volunteers in sunny and tropical locations are asking — we have a few volunteers who have weighed in on the debate:
The biggest takeaway is having some waterproof way to take pictures. Volunteers in the Caribbean mention that they loved either having their own phone in a waterproof phone case or having their GoPro with them. However, there are a few people who preferred a GoPro for a few reasons.
One volunteer said, "GoPro all the way! It's smaller and so much easier to manage while you're being active in the water. I was in the Dominican Republic and used my GoPro almost every single day".
Another volunteer had this to say "I love my GoPro and I gotta be honest, if I'm traveling anywhere where I think I'm going to be in the water I definitely want my GoPro with me. It's just so fun for water shots that I probably wouldn't have gotten with my phone or any other camera. If you love to travel, it might be worth bringing one (or hoping that someone in your ILP group has one!). You don't need a GoPro, but it makes it crazy easy to capture really fun video so if it's in your budget, I say go for it."
Things To Think About
Others mention things like the durability — in general, GoPros are more durable than a cellphone (especially if they're in a case), which could be a perk if you're wanting pictures in more adventure-like settings. The compact nature, and ability to mount them on a helmet are other perks to consider.
Just keep in mind that GoPros have a characteristically wide fish-eye look, aren't ideal for low-light, and don't have a zoom if those are vital elements for your trip. Also the battery life isn't the longest, so either have a backup or just be careful how much you're using it in a day.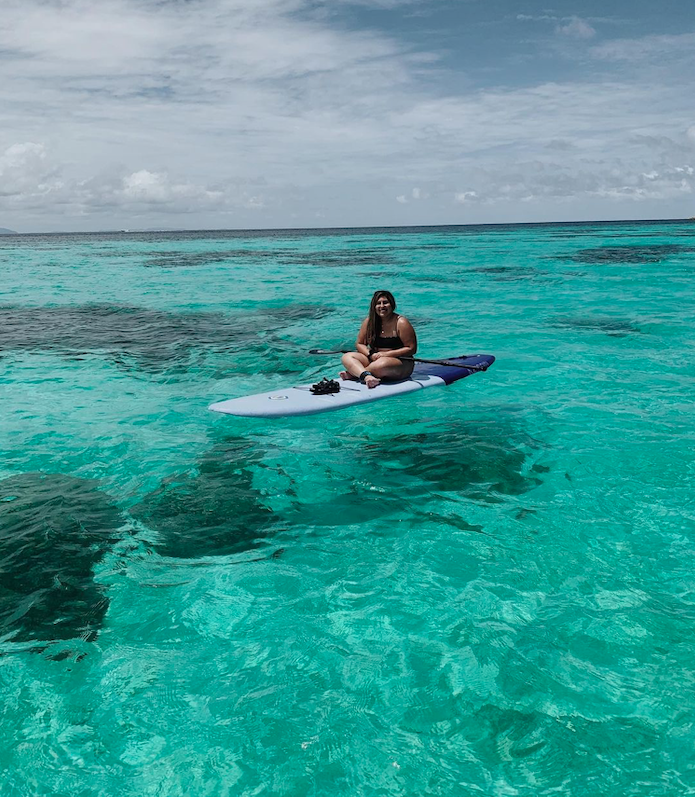 Packing A Polaroid
Several ILP volunteers pack along a Polaroid camera on their semester which is a great option for travelers who want to snap quick memories they can carry around. In the past, volunteers have instantly pasted in pictures into their journal of favorite vacations or given Polaroid pictures of kids in the neighborhood who had never seen a picture of themselves (read more about that cute story, here).
Just know that the options for the type of photos you take are limited (there aren't zoom options, and there are just a few modifications you can make pre-shooting). You need to have a pack of film in the camera before you start shooting, which isn't sold everywhere in the world. We suggest packing up a few sets of film to make sure you have enough for your semester.
Typically, volunteers travel with this Mini Polaroid camera (though there are other versions out there ... the colors on this are just so cute!) and some opt for a carrying case. Since you're typically tossing things into a backpack, it's nice to have a little protection. We have more tips about traveling with your Polaroid camera here.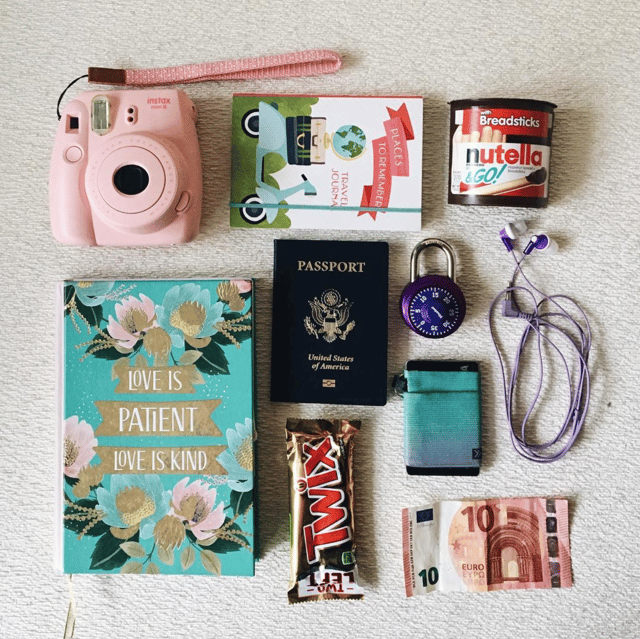 Should I Bring My Digital Camera?
If you're a huge fan of your digital camera and use it all of the time, you will probably miss it when you're on your semester abroad. You'd hate to spend your whole time abroad saying "I wish I had my camera right now!"

We've seen that volunteers who use their camera at home all of the time and are wanting more photography practice (and amazing pictures taken with a crazy amount of control), it's something they wouldn't travel without. If that's you, you probably have your camera and will need to read up on the best ways to pack your camera and travel around with it (if you haven't ever done that before). It's a bulkier choice, and you'll need to fit that into your packing plans on the plane ride over there, and when packing for any vacations. It's also quite an expense, with the body of the camera costing a few hundred to a couple thousand dollars, with lens prices to match. If a digital camera isn't in the budget, keep in mind the options we talked about above. Maybe you don't have the money for a brand new digital camera, but you have some wiggle room to upgrade your phone for a nicer camera you can slip into your pocket.
If you are planning on bringing your camera (and haven't traveled with it before), these tips may come in handy:
Separate the lens from the body when flying — when I got my Nikon, I was told to store the camera body from the lens unless I was taking photos. When I have my camera in my bag, the lenses are always in their little slip bags ( I've got padded drawstring bags I slip my lenses into), and the body has the cap on to prevent dust from getting inside.
Have your camera in your carry-on — don't check your camera equipment (for a few reasons). One, there's always a risk that your checked bags get tossed around a bit harsher than you'd like, which is why I always have my camera equipment with me in my carry-on (or personal item).
When traveling with camera batteries— One thing that can get you in trouble when traveling with your DSLR is having too many batteries. Your camera batteries are lithium, and airports have a limit on how much lithium you can be carrying. Be sure to check your airport's website to see how many camera batteries (and little portable chargers) you can have with you. You don't want those taken away at security!
A safety tip or two — I heard the horror stories of cameras getting stolen while abroad and obviously it happens, but it's a lot less likely if you are careful. If you have to leave it in a hostel, lock it up. If you feel uncomfortable having it slung around your neck, tuck your camera under a big scarf or leave it in your zipped up bag (one that you never set down unattended, even for a moment).
I try to ask people who already have a pricey camera around their neck to take a picture of me on my camera; why would they run off with mine if they already have one?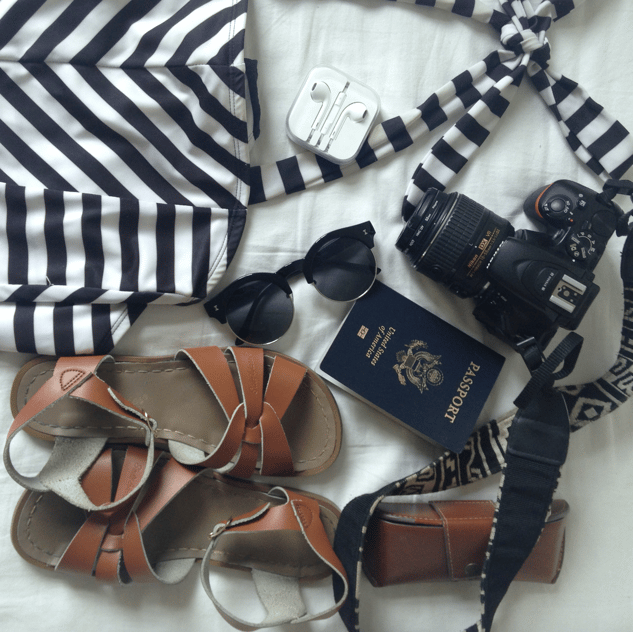 One Thing To Remember
This whole question and conversation boils down to making sure you have a way to document your semester abroad — hopefully, this post can help you figure out what that means for you (whether if that means adding a waterproof phone case to your cart, adding GoPro or Polaroid to your Christmas wishlist, or budgeting for a camera/phone upgrade).
And don't forget about your ILP group! You'll be spending your whole semester with a group of college-aged volunteers who will likely have their phones, or maybe even a Polaroid, GoPro, or digital camera. It's totally a personal choice and can absolutely vary between semesters, but my two ILP experiences were ones where "hey, can you send me that photo?" were totally normal requests.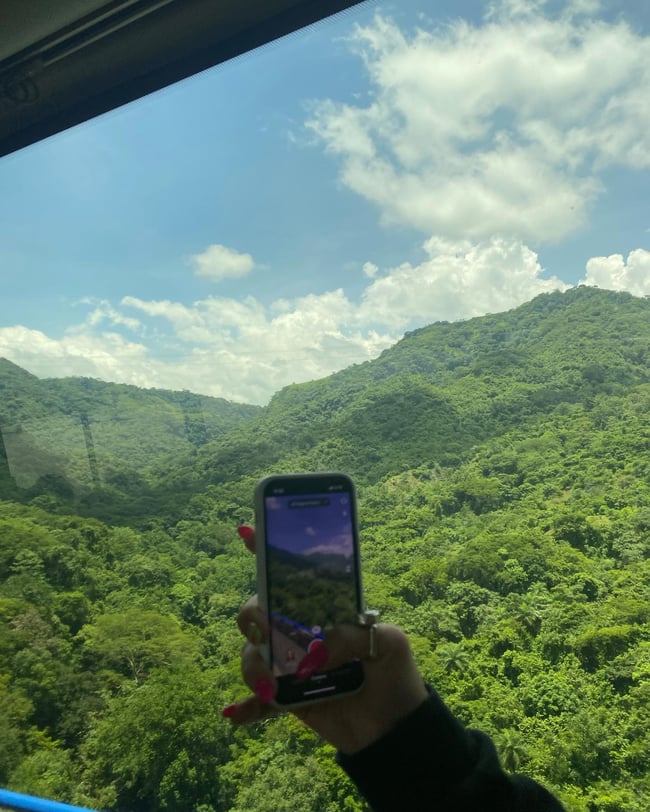 Ready to take your camera and go adventuring?
Volunteer with ILP and you can live for a semester in one of our countries all over the world. Just starting your application below gets you in touch with an ILP representative who's volunteered with us before (and is here to answer all of your questions).