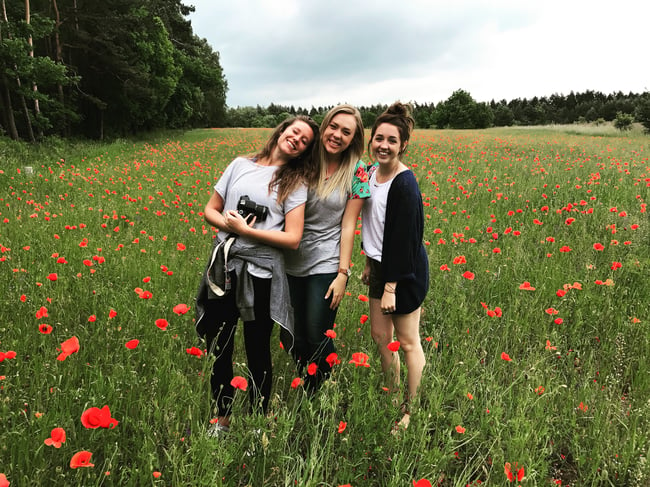 Having the time of your life and want to document all of your favorite moments in a video? If you're like us you probably need a little help getting started. We've made a list of all our top phone apps for making videos!
Videography is becoming more and more popular. Since we all aren't lucky enough to have a professional videographer follow us around on every adventure, we've made a list of some of the best editing apps you can use to make your own videos. As a volunteer for International Language Programs, we guarantee you'll want to capture every memory you possibly can!


---
Want to share these videos with more people? Check out this guide:
How To Grow Your Travel Instagram Account
---

There's nothing quite like watching a short video filled with shots of your vacations, fellow volunteers, and cutie kids to bring back all the feels and memories. So to make this as easy as possible for you, we've listed our top apps in order of their star ratings on iTunes! Of course you'll have your own opinions, so try out a few and let us know what you think.

The Best Apps For Making Videos On Your Phone
Splice
InShot
1 Second Every Day
Cut Story
Quick
Magesto
Cameo
Perfect Video
Lomotif
Videorama
Videoshop
Filmmaker Pro
VHS Cam
Vimeo
iMovie
Video Star
Picflow
Feeling overwhelmed? Don't worry! We'll break this down and make it really simple for you. Pretty soon you'll be making some top-notch videos of your own!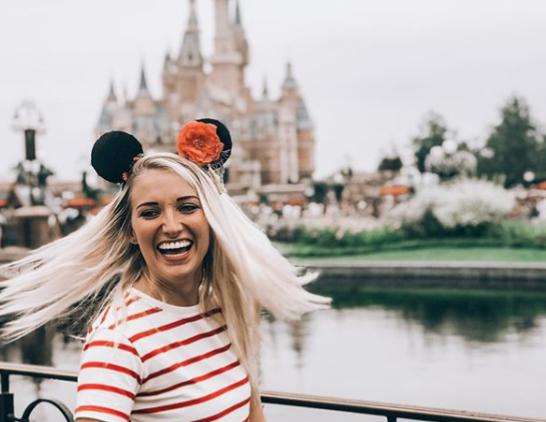 Splice
An award winner (literally)! Use it to edit like a pro for any videos taken on your phone or GoPro. Comes with music (you aren't able to use your own) and sound effects, plus tools for making great transitions. And you can add as many videos as you want, all for free. Plus with no watermark (logo). Some reviewers say the app is a little complex, but most say it's absolutely perfect. Once you mess around with it a bit, you'll totally get the hang of it!
InShot
This app is easy to use for any of your video-making needs. It provides soundtracks (mostly from beginner artists who have sold their songs to the developers), edits, transitions, filters, and more, all to help you get those great quality results! You can pay $3.99 for the extra filters, stickers, transitions, and to remove watermarks, so some say it's worth it. Be aware that you can only have one draft at a time, and any previous work will be deleted if you start a new draft.
1 Second Every Day
This app costs $4.99, but it's worth it! And so many of our volunteers use it. In fact, if you go to our post, you can watch a couple of their videos. And don't let the name fool you, because you can actually have two second clips if you want to!
Cut Story
This might be the coolest app! You know when you have those long videos that won't fit on your Insta story? Well just import it into this app and it will cut your video up into 15-second consecutive clips for you. And they are saved chronologically so you know what order to post them in. Plus you can add music to these clips. You're welcome!
Get it on iTunes.
Quik
Produced by GoPro. PSA: This app does not require you to manually edit! Choose some video clips and/or photos, select a template, and soundtrack, and it will generate a video for you! Although these are always high-quality (there are 26 styles to choose from), you can still make manual adjustments as well. Works great for videos you got on your GoPro or phone. Absolutely recommend for someone who needs a little help getting started (or just likes awesome videos that require very little time to make).
Magisto
Another one that's awesome for anybody with no formal video editing skills (that's us). It does include a free download, but requires in-app purchases and a subscription (starting at $4.99 a month) that we've heard can be kind of tricky to cancel. And you have to have at least 15 seconds of footage to see your progress when editing. This app definitely has its lovers and haters (but what app doesn't?), so do a bit more research or you can make the most of a free trial of their top tier plans.

Cameo
Lots of fans for this one! It's run by Vimeo, so obviously they know what they're doing. Plus it's free. Only downside seems to be that you can't use your own music for the videos or include any photos. But there is no watermark, and all the reviews say it's easy and efficient!
Perfect Video
They offer a brief tutorial (thank you!) so you can get it right the first time! There are free and premium options, but it does cost $4.99 (one-time fee) to remove the watermark. This is a favorite for picture slideshows, but it works great for videos too.
Lomotif
100% FREE and no ads! Pretty sure the fact that this app has 20 million users is enough to convince you of the quality they are getting. New, popular songs are added daily to Lomotif's music library, plus you can put any titles or stickers on your videos. You can also mix videos and pictures, and export your videos in vertical, square, or horizontal!
Videorama
This app provides free stock videos that you can use to fill in and mix with your own clips! And all the special effects, animated text, overlays, and filters you could want. The PRO upgrade is $4.99-5.99 a month, but they also offer a FOREVER option, which means you pay $49.99-59.99 to be a PRO...you guessed it...forever! But most users say they are able to create everything they want to with no purchase.
Videoshop
Self-proclaimed "most popular video editor app in the world"! You might have to try it for yourself to see why. The monthly Videoshop pro is $3.99, but they have some other packages too. We would list everything this app provides, but that could be an entire blog post of its own! So we'll only tell you about the most important one...you can select Vine quotes to use for your sound effects! We are sold.
Filmmaker Pro
Some of our favorite video makers use this app. And even with little experience, it isn't hard to see that these developers have done their job. You can literally do everything to your video creations, and even draw on your photos?! It does include a lot of fees and subscriptions, all of which you can choose from. But they did win Best App of 2017, so they can charge what they want to right?

VHS Cam
Perfect for adding that vintage effect to all of your videos. Plus you can add dates too. To remove the watermark, the Premium is only $2.99. The biggest complaints we've seen is that it does have ads, and sometimes crashes when you try to put your videos to music. It isn't as high-tech as some of our other recommendations, but still fun to mess around with. You've probably seen a lot of videos on Insta stories that are made with this app.
Get it here on IOS and here on Google.
Vimeo
Need some inspo? This should be your first stop since it's basically Youtube for videographers. It provides a great way to upload your own videos in the best quality, and to discover lots of other creatives who are making similar things. They have a monthly subscription for $11.99 which gives your videos extra security, additional upload quota, and more.
iMovie
There are benefits to editing on your computer, but there's a lot you can still do on your phone as well. This is a great app if you're wanting to make Hollywood-type trailers of your adventures. Plus you can make super cool soundtracks! This app is automatically available for iPhone and Mac users.
Video Star
Best for music videos, and no watermark! Just choose a song and start shooting. They do have Power Packs you can purchase that help you "crank up the awesome" with even more special effects, like being able to make "clones" of yourself! What?! The monthly subscription is $4.99.
Picflow - Slideshow (Not Video)
Use this for making super cute picture slideshows from all your trips. So no video clips, but we've just given you a bunch of other apps for that. You get to control the timing of each photo by tapping to the beat of the song. With the free version you can only make 15-second videos, but the $2.99 version allows you to make slideshows of any length. Worth it!
Get it here on IOS, here on Google.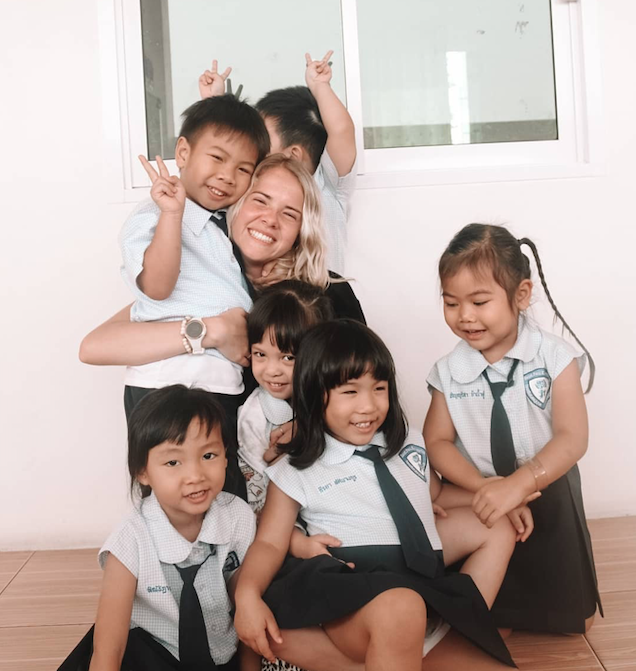 Want to volunteer as an English teacher in another country?
We would love to help you get started on an application and answer any questions you have! Get in touch with us by clicking the button below: