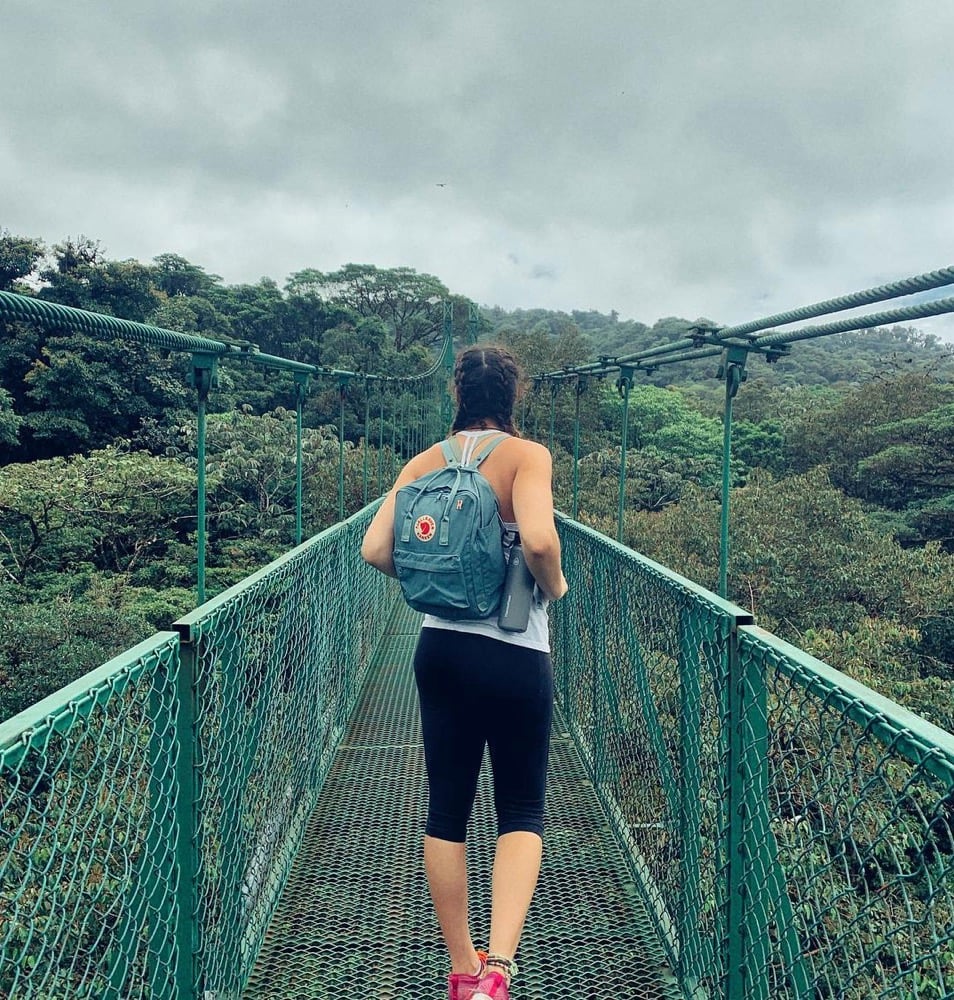 Yep, when you aren't teaching classrooms of cuties, make room in your schedule for hikes to hidden waterfalls, white water rafting, jungle safaris, exploring some stunning beaches (the water really is that blue), and being best friends with the locals.
---
Spots here go fast
Come fill out an application ASAP.
---

Your days, weekends, and vacation days (you get all that as an ILP volunteer in any location — plus your program fee covers all these perks!) will be packed because there's tons to see in this country. For days in Costa Rica, you'll want to put all these activities on your bucket list as soon as you can.

See The Best Beaches
We oughta have a competition between the ILP countries about who has the best beaches. We're loving what we can see in Thailand, Mexico, Haiti, the Dominican Republic and even China ... but Costa Rica is definitely a top contender (also Nicaragua — but you can read more about the beachy spots in Nicaragua right here).

There are just too many pretty beaches to list right here, but you just need to know that can visit beaches like Conchai Beach for white sand, tiny shells and turquoise water. The stunning Dominical Beach is the place to go for surfing. The Manzanillo beach is your spot for post-card worthy pictures (and great snorkeling) … And Malpais beach is where you should go for yoga retreats. We also love love love Puerto Viejo. Do you get the picture? If not, just know there are tons of amazing beaches.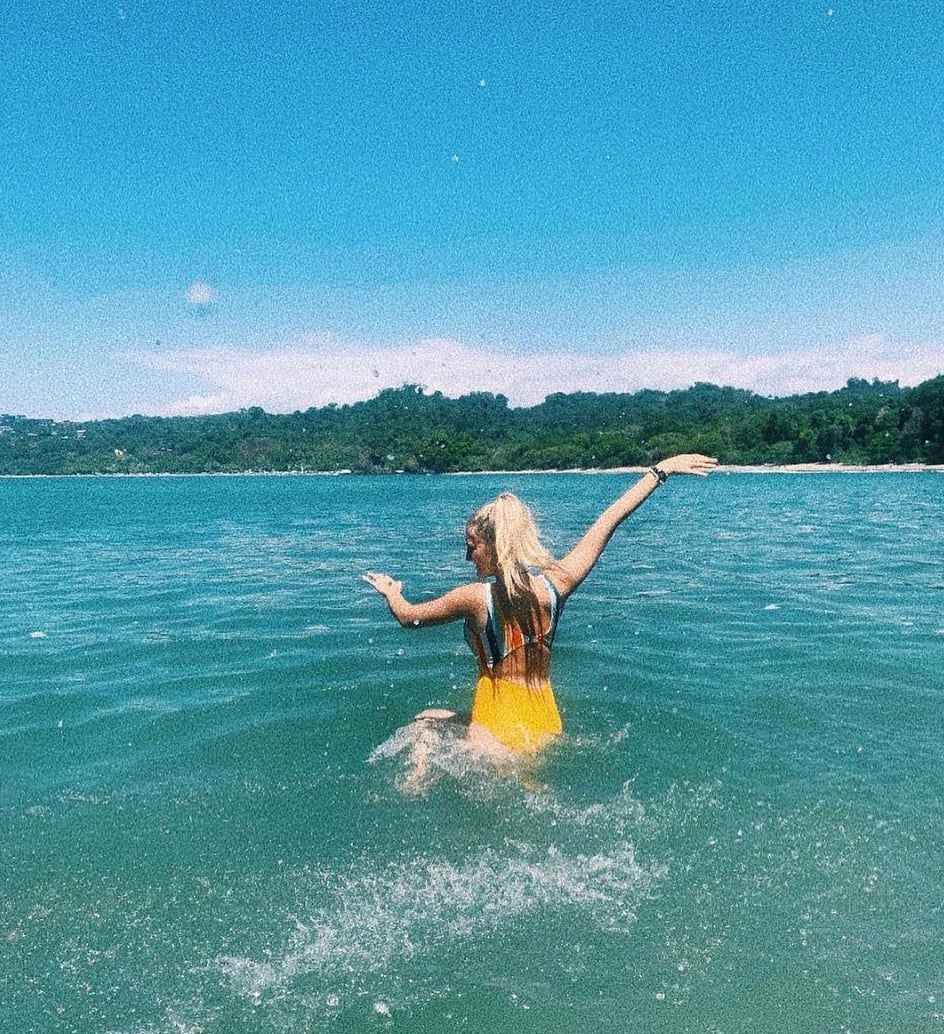 Waterslide Through The Jungle

It's hot and humid in Costa Rica, so why not cool off by riding a waterslide through jungles this country is so famous for? In the coastal and western city of Guanacaste, you can do just that.
Or, imagine whisking over the treetops of a dense green jungle, seeing flashes of color thanks to the flocks of tropical birds that call these leafy treetops home. You might even hear the whooping call of the monkeys that live just right next door to the Toucans and parrots. Um, is this real life? Just like in Mexico (another favorite ILP location), zip line is the way to see these jungles.
Hike To Heaven
We've found heaven, and it's in Costa Rica. This waterfall is called Rio Celeste and yeah, the water really is that blue. Unreal. According to the legend, God used this river to wash out his blue paintbrushes when he was painting the sky, hence the perfect shade of turquoise.

There are about another zillion gorgeous waterfalls you can explore — the frothy plummet of the La Fortuna Waterfall makes for a rad swimming hole you can jump into after your hike there … but we're also partial to Catarata del Toro, which is the tallest waterfall in Costa Rica. Did we mention that it that drops from an extinct volcano crater? Costa Rica, you're rad.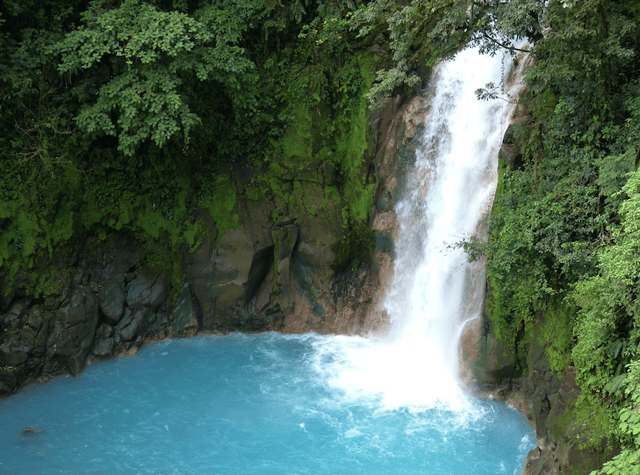 Play On Puppy Island
Anyone here love dogs? Territorio de Zagutes is the largest no-kill shelter — it's actually a massive park where abandoned dogs can hang out, be cared for and play until they're adopted (CUTE!). Keep an eye on the official Facebook page for dates when visitors can come take a hike with several hundred pups through the green hills just outside of San Jose.

Explore A Live Volcano
Costa Rica is way more than jungles and beaches; adventurers, get your hiking boots ready because this tropical island is also bursting full of amazing national parks for you to explore. We're sorta obsessed with the Arenal Volcano National Park. The trails aren't too difficult but you get the best view of one of the live volcanoes, surrounded by a lake — keep an eye out for lava fields from past eruptions!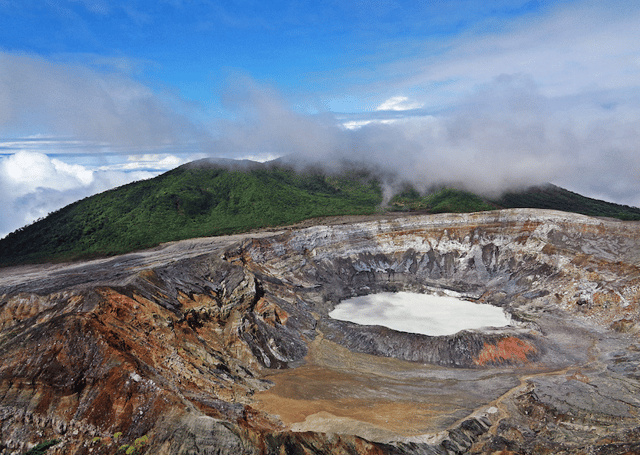 Be Best Friends With These Animals
Sea turtles and tree frogs and butterflies and monkeys and toucans — Costa Rica is covered with everyone's favorite tropic animals. We're obsessed. Plan on taking a few jungle safaris (you can plan ones where you can hike through the rainforest or even kayak through) to see these animals up close, just hanging out in their jungle home.
Did We Miss Anything?
Yep — there are white water rafting tours to take, hidden caves to explore, hot springs to soak in, bustling markets full of tropical fruits and veggies and souvenirs, some new local food we can't wait to try (and post all over Instagram) and a few dozen other highlights ... like dreamy vacations to Panema and Nicaragua. But we didn't want to give it all away at once, you'll have to come see for yourself.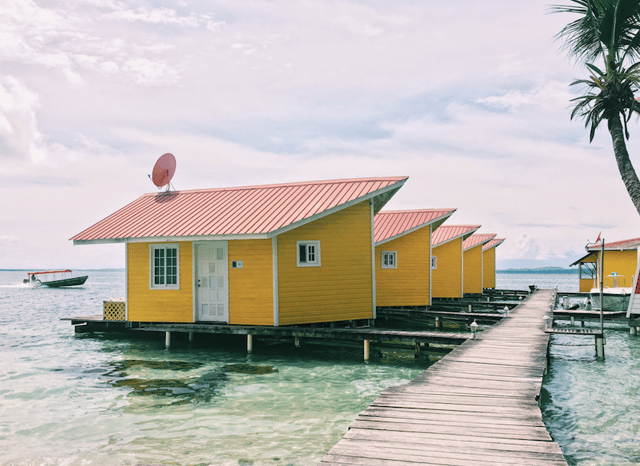 Spots in this country are going fast!
Click that green button for more info on the ILP program here and check out that blue button if you still have a couple of questions.