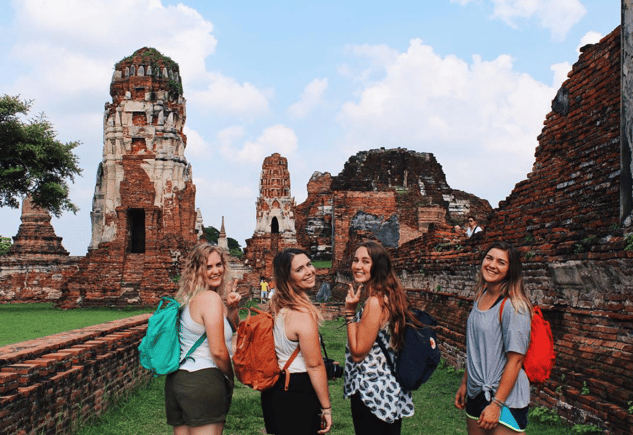 Skip the suitcases and the duffel bags .... backpacks are the way to go.
While you're on your ILP adventure, you are going to have quite a bit of vacation time. That means exploring European cities, ancient pagodas, incredible beaches and so much more ... sounds nice right?

Not an ILP volunteer, yet? No problem! Come fill out an application and start thinking where you want to go.

But when it comes to those vacations, hauling around your rolling suitcase from train to train or from the bus to your hostel is never that fun, and can be a pain. Backpacks are so much more convenient while traveling (plus now you can't accidentally roll over anyone's toes — your ILP group will thank you).
While backpacks are obviously the better option, how in the world will anyone fit 10 days worth of stuff in to that little bag? Especially girls? It is easier than you think. Here are 10 wonderful how to tips to help you out:
Bring Less Clothes
You're backpacking...embrace it! Bring LESS than five shirts and wear them each twice. Wear one pair of pants (or shorts for hot weather), and only pack one more. There's no need to have 5 different pairs of pants. If you are planning on having a couple of days where you want to look cute, bring one light-weight skirt that you can wear with one of your 5 shirts. The less clothing you bring, the better!
Pack Plain Colored Clothing
With such limited amount of clothing, you will need to make as many options as you possibly can. Bringing shirts that are just black, white or gray will make many more combinations than bringing shirts with patterns. Plain colored shirts can be dressed down or up when needed. Same goes for pants/skirts...denim or plain colors is the way to go!

If you are going to be in cold weather (talking to you, volunteers living in Moscow), bring your coat, but wear it instead of packing it.
Don't Over Do It On Shoes
Shoes are not the most space friendly thing. Bring a pair of sandals/flats that can either go with your shorts or a dress, and bring a pair of comfortable tennis shoes — that's it. You might also want some flip flops if you have to share a shower. But really now, that's it. Limit yourself to two pairs, plus shower shoes. You'll be glad you did.

Here are our favorite shoes to travel with — choose two from this list and be done!


Bring A Combination Lock
If you are staying in a hostel, they will have a locker for you to keep your bag in, but they do not provide locks. Make sure you take the time to throw a lock in your bag just to keep your stuff safe.
Do Not Bring Your Laptop
Laptops are heavy and a non-necessity for vacation. If you don't have a smart phone or tablet, you're only gone 10 days — go off the grid for a while. Or find some computers at your hostel or hotel. There are internet cafes pretty everywhere if you need to type up an email to send to your mom or you can just bring your phone.
Make Room For Your Converter/Adapter
If you are bringing your phone or tablet, you will need your converter/adapter. They won't take up much room, but make sure you include them.
Bring A Small Purse
Once you get to your hostel/hotel, you are going to want to bring you backpack with you everywhere. If you need something to carry your everyday stuff in, bring a SMALL purse. If you can manage with out one, that just means more room in your backpack.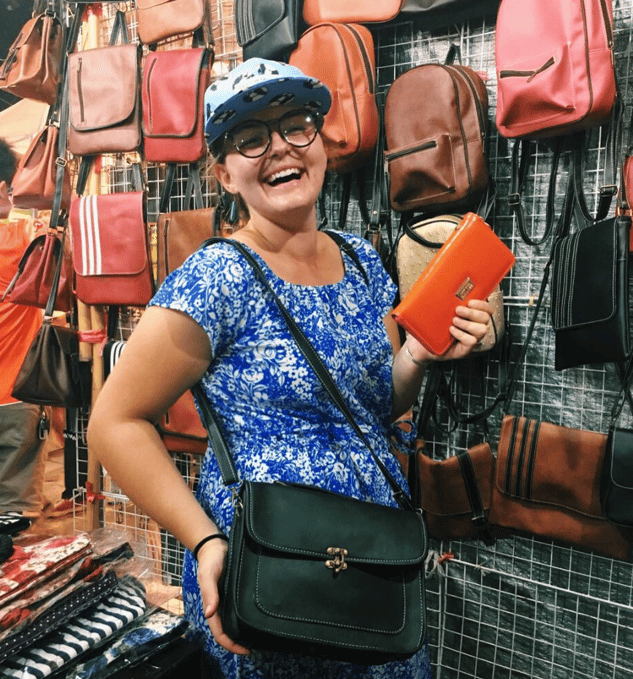 Do Not Bring Hair Dryer/Straightener
Embrace the backpacking life. Let your hair go free. Put it in a bun. Braid it! Don't worry about blow drying or straightening your hair — you'll have way more space if you leave stuff like this at home.
Bring Travel-Sized Toiletries
Don't bulk up your bag with huge shampoo bottles, or a full tube of toothpaste. Go buy travel sized bottles of whatever you need. Embrace your natural beauty and skip out on makeup. Backpacking is one of the few times going completely natural is encouraged.
Don't Forget Tissues/Toilet Paper/Hand Sanitizer
When you're on those long train rides, plane rides to Paris or using public bathrooms in foreign countries, you are going to wish you had some. Get the little travel packets of tissues...they really come in handy.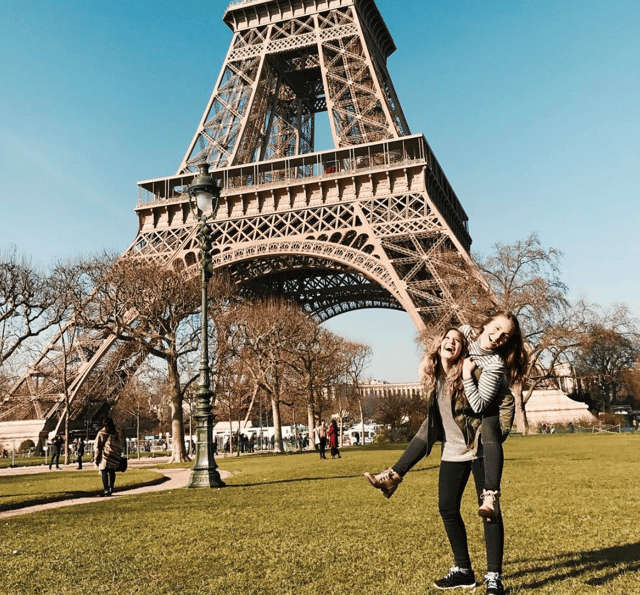 ---
Oh and wondering what type of backpack to bring? We have a list of our favorite packing tips (including our favorite travel backpack brands), right here.

Want to spend a semester volunteering in Europe? Or serve abroad in Thailand? International Language Programs (ILP) has schools in Europe and Thailand (and a few other countries). Click the button below to speak with and International Language Programs (ILP) Representative and get all your questions answered!