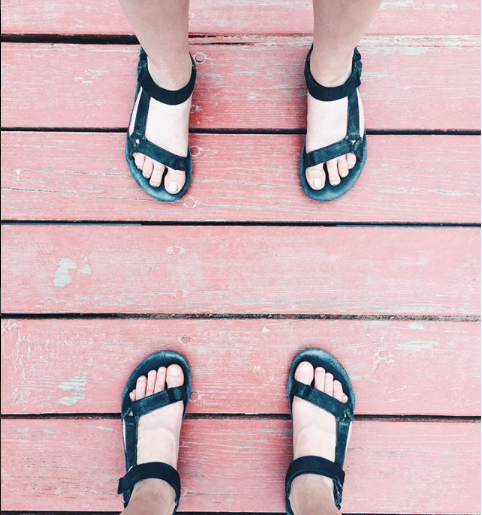 Shoes make all the difference when you're traveling. You will be on your feet a ton while you explore the new cities you are in and you want to be comfortable! Here are some of the best shoes for traveling that will keep you cool in hot weather, warm in cold weather and comfortable wherever you are!
International Language Programs (ILP) has countries all over the world you can volunteer in, meaning the shoes you pack will depend on which country you are serving in.
Don't worry if you're not sure where you want to volunteer yet (it's hard to decide!) Click here to start your application now and decide where you want to go later!
Here are a few guidelines and suggestions to consider while you're packing up for your semester abroad with ILP:
Quality is best
No matter where you travel to, you're going to be walking way more than you ever expected. Probably the best investment you could make your international trip is a pair of good quality, comfortable walking shoes. Personally I would spend a little bit more when choosing the shoes I'm going to be wearing because I don't want blisters or sore feet every night.
Quality doesn't mean it has to be crazy expensive though. We're going to suggestion some of the more better quality shoes and they are a bit pricier than maybe you've spent on shoes before. But, you can also find great deals on sites like Sierra Trading Post, Campsaver and Backcountry. Sign up for their mailing list and they usually email you a coupon to get a certain % off on top of their already lower prices.
Chacos
Chacos are a favorite of travelers in tropical countries; they have good grip so they are a good pick for trekking, but they are sandals, which means you're free to traipse through mud, puddles and dust. Keep your eyes out and you'll see them everywhere! We love Chacos because ....
They are durable and last foreeeeever.
They are comfortable with awesome arch support for all the walking.
They are awesome for being outside. You can hike in them, get them wet, walk through mud with them on ... you name it.
Chacos can be a bit pricey, so if you're on a tight budget these might not be what you're looking for. Keep in mind, they are a good investment that will last you awhile, but plan on spending around $100 for a pair (if it's not on sale). Click here to see the different options on the Chacos website.
You can also order a larger child's size if you have smaller feet as an adult. The child sizes are less than the adult sizes which can save you money if you can make it work.
Volunteers in places like Thailand, the DR, Costa Rica, Nicaragua, Haiti and the warmer parts of China love packing up Chacos.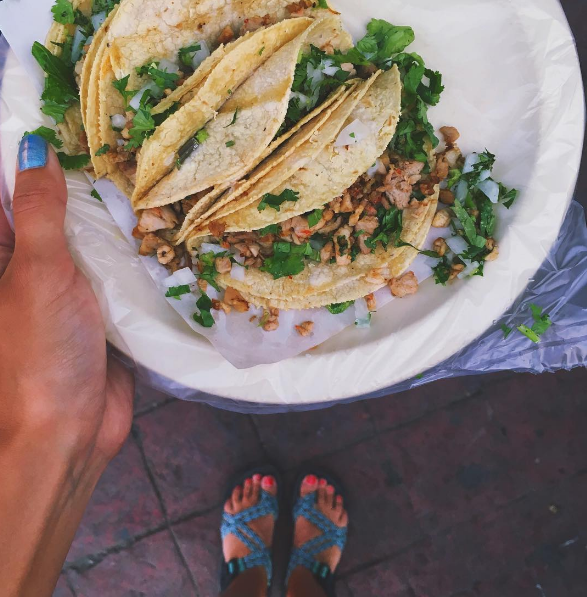 Tevas
Tevas are my personal go-to shoe for traveling. If you are looking for a cheaper option than Chacos with a lot of the same benefits then these are a great go to.
Some of the reasons why:
They are super light- which means they won't add a lot of weight to your bags and your feet won't get weighed down as you are walking all day.
Waterproofish. They can get wet, and they dry really fast.
Comfortable! I recently went on a 2-week backpacking trip to Europe and Tevas were the only shoes I wore the whole trip. We walked a ton and my feet felt great.


Sorels + Similar Brands
If you area going to be in cold weather (like Eastern Europe in the fall and winter), boots will save your life. They are an absolute must for volunteers heading to Poland, Romania, Ukraine, Russia, Lithuania (etc) for Fall and Spring semesters.
Sorels are a great go-to that will keep you warm even if the temperatures are in the negatives.

They are comfortable and really great quality; They will honestly last

you YEARS.
Check out the Sorel website to find what you are wanting and look around to find good prices.



I loved my Sorels during my ILP trips to Ukraine and Lithuania, my feet stayed SO warm and I never had to worry about my toes freezing. While Sorels aren't the only brand you can go with, we love them.

Here's a guide to buying boots for cold weather (we also have a few other brands to check out). You'll want to read it before purchasing anything!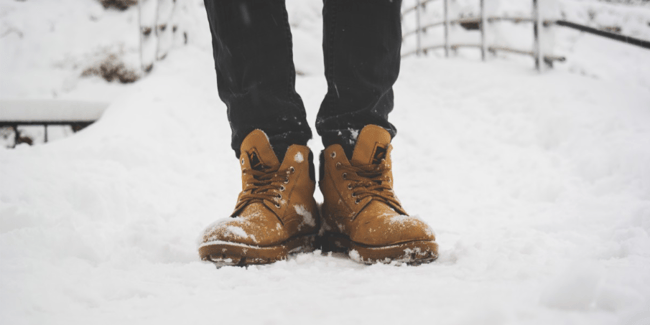 TOMS
Okay, so Toms are actually great for traveling. They are light (again, nice for luggage!), easy to pack and versatile. I've been surprised how comfortable they are and a lot of people I know have used them as they are traveling. They aren't great hiking shoes, but they are very comfortable to walk in for a day trip around your city.
*BONUS If you volunteer in China, wait until you get there because you can get a pair of Toms for less than $5.... Get ready to stock up.
Head's up — these shoes don't do well with water, so they are best for countries where you will have sunny days or sunny vacations. We don't suggest them for semester where you'll be dealing with some slushy puddles or a heavy rainy season.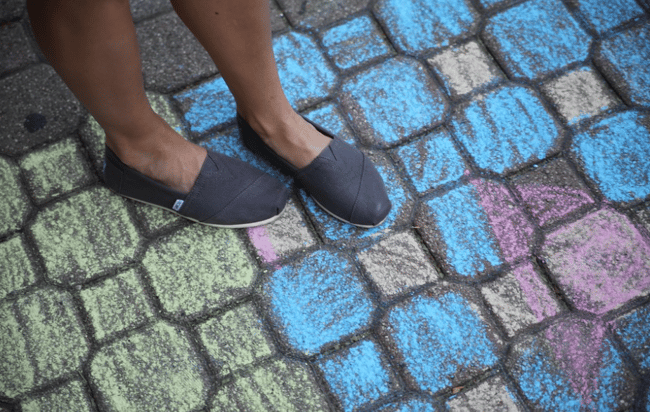 Saltwater Sandals
Alright, I'm a total convert to these sandals.
They are very cute and comfy, plus they are waterproof which means they are ideal for a day at the beach or a day walking around the city.
They don't have as much support as other sandals on this list, but I can do quite a bit of walking in them without getting sore feet.
They come in a rainbow of colors (Check them out here) but I suggest ordering on Amazon for the best deal.
Head's up — these shoes come in kid's and adult sizes, so make sure you aren't ordering the child's size.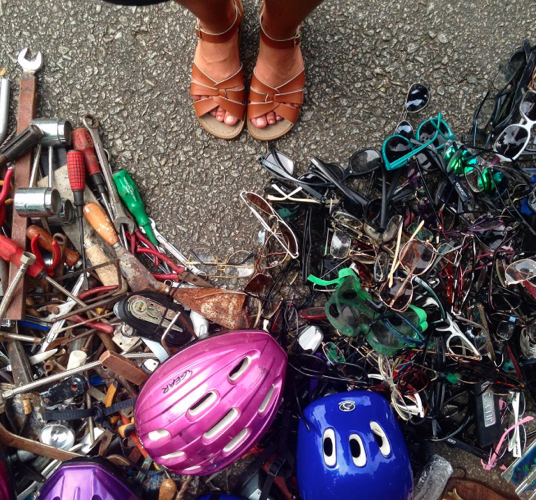 Athletic Shoes
Whether you love Nike or hang with Adidas or have another favorite tennis shoe brand, we highly recommend packing up your favorite pair (or two) for your semester abroad.
You can work out in them (if you're into that)
They are very comfortable to walk long distances in which comes in handy for vacation days.
They are also decent in some wet weather. You won't want to hike in the snow with them, but it's not the end of the world if you are out site seeing and it starts to rain.
You can hike the Great Wall, walk around Thai cities, tour Red Square and more in these shoes.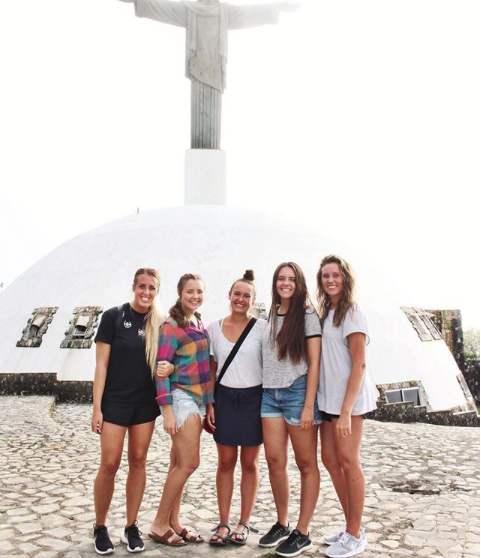 You've got the shoes! Now let's go! Click the button to learn more about ILP and what your experiences will be like as you volunteer abroad for a semester and make a difference in children's lives.