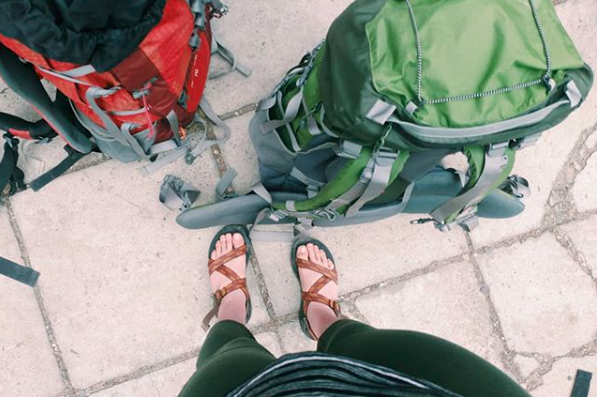 If you are heading off to abroad with ILP (or even just a trip of your own!) You need these travel-sized versions in your bag.
When you're packing for an international flight, you are going to want to have some essentials packed on your bag — especially if your flight is long. You don't want to go 24 hours without brushing your teeth, do you? Having a few travel-sized items will really do you good in the long run, whether you are off on a short 1 week adventure, or a semester long experience.


---
Come spend a whole semester abroad
See where you can go with ILP!
---

But remember: all liquids and aerosols need to be under 3.4 ounces. Good thing there are travel sized versions of your favorite supplies right? (Here's how to fit all your liquids in your carry-on and still have enough) It's also helpful to have these favorites in your bag in case your luggage gets lost. Make sure you have these in your carry-on luggage:
Our Favorite Travel Sized Products
Lotion (perfect for dry skin on long flights)
Hand Sanitizer
Toothpaste
Mouthwash
Face Wash or Face Wipes (in case you can't find a sink)
Contact Solution
Lint Roller (it's so tiny and adorable and oh so convenient)
Deodorant
Lysol Wipes
Mini hairspray
Tide-To-Go sticks
Conditioner and Shampoo in case you need a shower and your luggage got lost
What Should You Bring Travel-Sized? What Should Be Regular Sized?
If you'll be traveling for a long time, you'll need more toothpaste than what fits in a travel-sized container, right? So ... which items do you bring mini-sized and which ones do you bring regular sized (or end up buying in-country?)

I'm a fan of having all my basics (toothpaste, face wash, deodorant, shampoo, conditioner, etc) in travel-sized versions for the flight over. That way I can brush my teeth, wash my face, and wash my hair in case my luggage gets lost or until I can run to the store and get full-sized versions.

I also bring travel-sized versions of things that I don't use that often. Personally, I don't really use hairspray a lot, but sometimes use it in a pinch. I'd be fine with a small version of hairspray instead of a huge bottle, but that's just me. If you're going to a tropical country, you may be fine with about 3 oz of lotion because it's so humid. Or if you're headed to Europe (or other parts of the world) you may be fine with a tiny bottle of bug repellent, while other volunteers are going to want to bring several full-sized bottles.
We have more handy travel tips like this in our master guide of all-things packing — it'll come in handy for any traveler.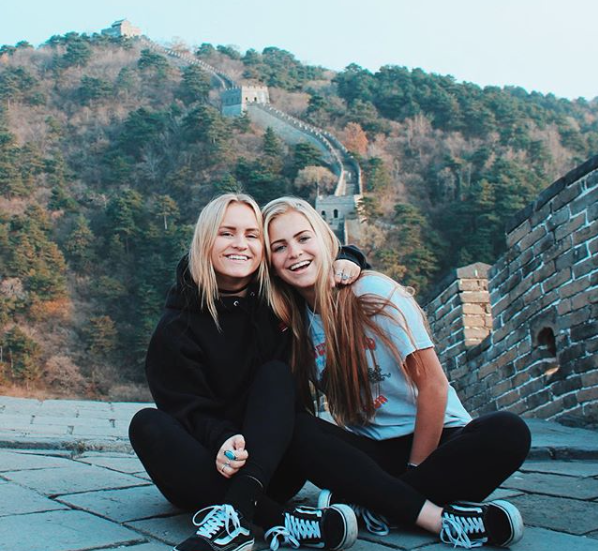 Where To Find These Travel-Sized Items?

You can find most of these products (travel-sized) at your local Target, Wal-Mart or other stores. We've found that some beauty stores like Sephora or Ulta will have favorites like travel-sized dry shampoo and more hairspray brands which is really really handy if you want to go with your favorite beauty staples instead of seeing what your local Target carries.

One Last Tip
You can find more packing tips right here, like If you want what clothes to wear on that long flight and some of the biggest packing mistakes to avoid ... especially if you're packing for a semester abroad.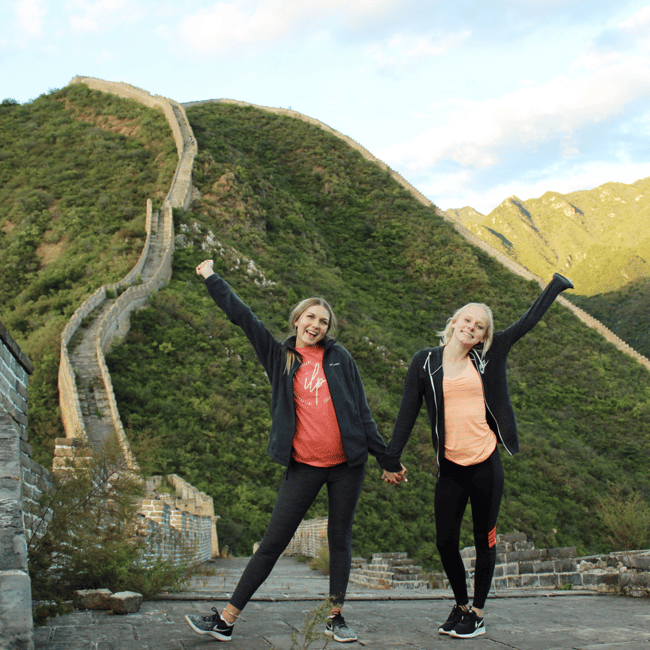 Have questions about traveling?
Want to know more about International Language Programs? Come send us a text so you can learn more about traveling the world, making a difference and living abroad: