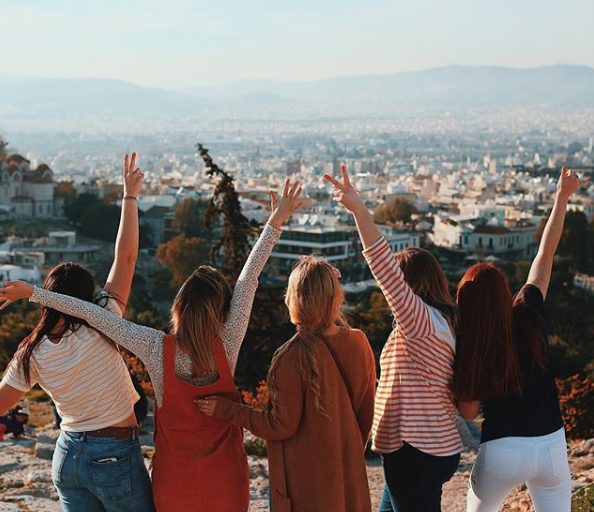 Traveling cheap is a learned art. It takes commitment, dedication to sticking to your budget, and sacrifices, plus learning from your mistakes ... but it is so worth it.
I'm here to share the mistakes I made so that you don't have to make them too.
Many people think they can't travel the world because their budget is just too tight. That's completely not true, so don't let yourself buy into that lie. It's all about priorities and also some research. If you can't afford to stay in luxurious resorts, don't worry because you're in good company.


---
We wrote a whole guide called
Traveling On A Budget that you'd probably be interested in
---

These tips come from a chronic cheap traveler. I've tested all the travel tips out so you don't have to.
My Tips For Traveling On A Budget
Rules for food
Walk, walk, walk
Don't travel in comfort
Budget airlines
Splurge on the items that matter most
Chose your souvenirs wisely
Do all the free stuff
Travel in a group
Have a plan
Rules For Food
This one is totally personal. I'd rather spend my money on experiences and go cheap with eating ... but I have friends that say eating out in another country IS an experience. So just decide where you fall.
Eating out will quickly eat up your budget, so you might make a rule about how much you spend per day if you're on a week long vacation. Or maybe you only eat out for dinner, but go cheap for breakfast and lunch.
I really like finding the nearest grocery store and stocking up on a few essentials so that I can save money on many of my meals.
But above all, my rule is always do your very best to never eat American food while you're abroad. Sometimes it's nice to go with a familiar meal, but this will be your most expensive option and will shred your budget quick.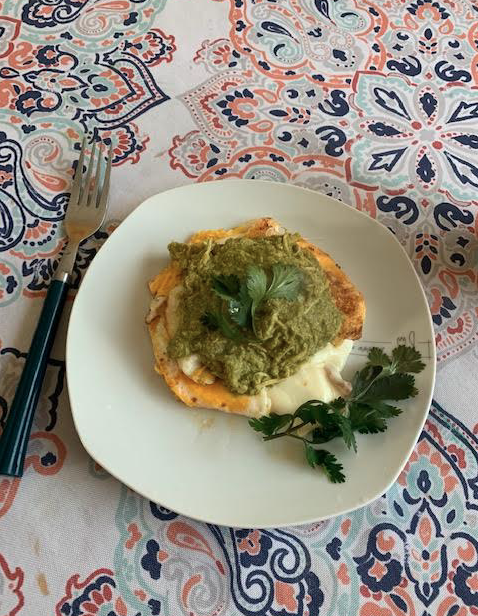 Walk, Walk, Walk
Using your own two feet is a great way to save money. Don't use taxis or Ubers unless it's too far to walk. There are so many cities around the world that are walkable, and honestly walking is the best way to see so much more of the city. Download a Google map on your phone before you go and you can see which way to go at all times. I literally just start heading in the direction of where I need to go, watching where I'm at in real time on the map. I always do that because it's so convenient, especially when you don't have international data.
If it's too far, use the city's local transportation to get the cheapest tickets. If there is a metro available, that's a great option because it's cheap and really easy to figure out. You can often get a pass for a few days if you're staying there for a quick trip and bonus is that there's almost always a stop close to all the tourist attractions that you probably want to get to.
Don't Travel In Comfort
When you're traveling to your destination, you'll have many options: flying, buses, trains, etc. If you're on a budget, there's always a cheapest option when it comes to transportation ... which most of the time is traveling by bus or train. And even then, many times you can purchase different seats of different "comfort" levels.
Just as you'd expect, the most comfortable option is the most expensive. When traveling on a budget, go with the most uncomfortable option! If you don't mind being on a seat with less space in the back instead of at the front in a softer seat, you can often save money that way.
Use Budget Airlines
In Europe, flying with these budget airlines is sometimes cheaper than the train or buses (lucky volunteers in Europe). Make sure you check out the budget airlines and not the big name ones. There is a huge difference in cost.
Just watch out for added fees the budget airlines tack on. You'll often have fees for things like bringing a bag, choosing your seat, and not printing out your own boarding pass. Check the website before purchasing so that you're aware of everything.
This post has more help on scoring cheaper flights in Europe.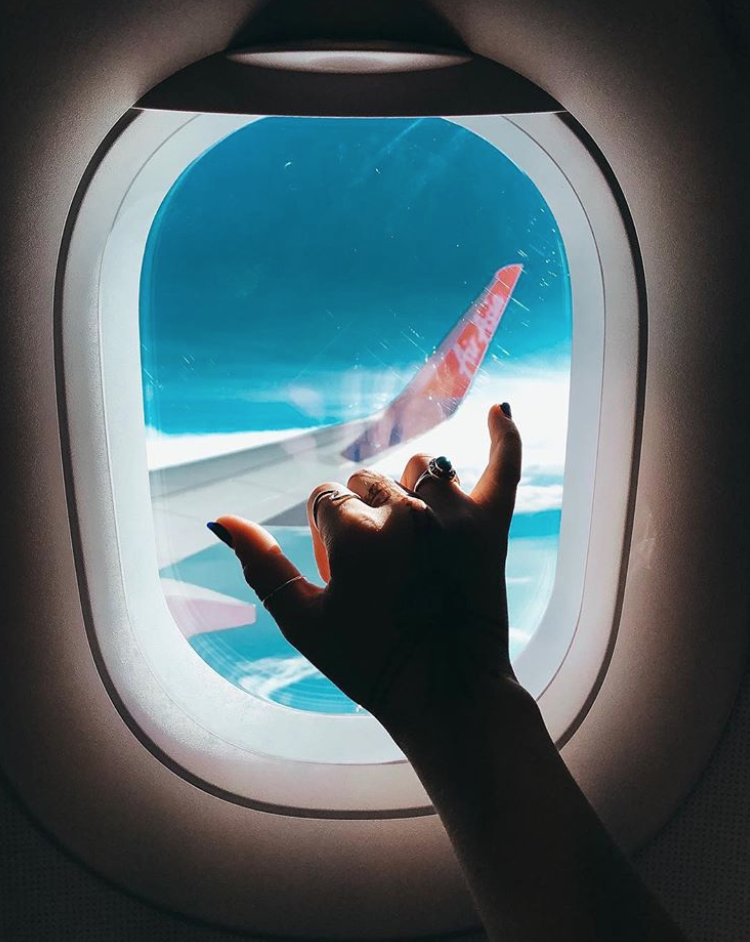 Splurge On The Items That Really Matter
When you're abroad, it's so easy to get caught up in the thought of "I'll only be here once so I have to do EVERYTHING".
While it may be true you will only be there once, there are touristy spots that you can skip that are either not worth it or you aren't that interested in anyways.
Just because I'm a budget traveler doesn't mean I won't spend $50 on an incredible snorkeling trip while I'm in the Dominican. It just means that I don't spend money on things I don't really care about so that I can save it all for the experiences that are the reason I wanted to travel there in the first place. Skip the rest. Not into museums? Don't go to the $40 famous museum just to say you went. Choose wisely when it comes to spending your money.
Chose Your Souvenirs Wisely
I've fallen into the trap of spending way too much on souvenirs. Now my rule is that I can get one thing that I really love (not 10). You'll have to decide what's right for you, but just know that I often skip the souvenir stores now that I've traveled quite a bit. And when I do get a souvenir, it's one that I know will help matter later on.
Instead of buying a present for everyone back home, I tend to ask if they'd like something (my dad usually requests a chocolate bar from the countries I visit which is luckily easy, and inexpensive) instead of buying useless trinkets that friends will eventually throw away.
Do All The Free Stuff
There is free stuff in just about every city. You may have to do a little research, but it's worth it. You can find some really cool, unique things this way.
My favorite one is a walking tour. So many cities have locals who give free walking tours (usually daily). All you do is show up at the designated spot and they'll take you around to really cool spots. It's awesome because it's an easy way to get around the city, plus you'll learn things you wouldn't have found on your own. Although they're technically free, it's good practice to tip your guide. It's a great way to support locals while also being a budget traveler.
Just do a search on Google and free walking tours may pop up. It's especially common in European cities.
Travel In A Group
This is easy if you're traveling abroad with ILP. You can just stick with your ILP group! Traveling in groups is the best because you can go splitsies on everything. You can go in on an Airbnb together or go grocery shopping and split the tab. You can sometimes get group rates at certain places as well, and share a big meal. You can save tons this way.
Have A Plan
Don't leave without a plan! Plan if you're carrying your own food, stopping at grocery stores when you get to your destination, if you're going to eat every meal at your hostel/hotel, if you're going to splurge on one or two meals, etc. Don't leave anything up in the air. The more planned you are, the more money you'll save.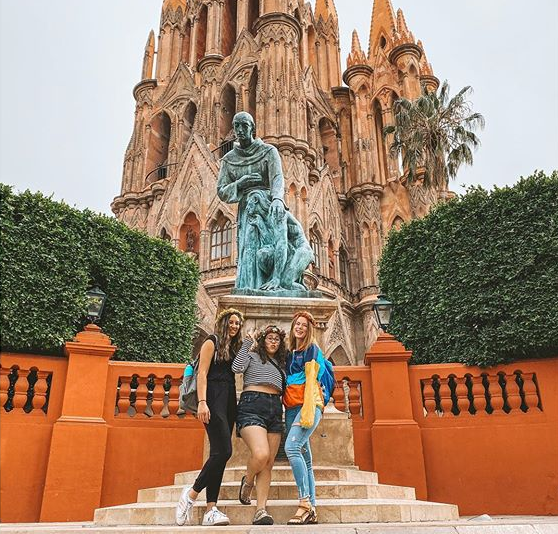 Like these tips?
Check out the ILP blog for more! Or, better yet, follow ILP on Instagram and see what our current volunteers are up.
Ready to apply for ILP? Click that big green button below to get started!