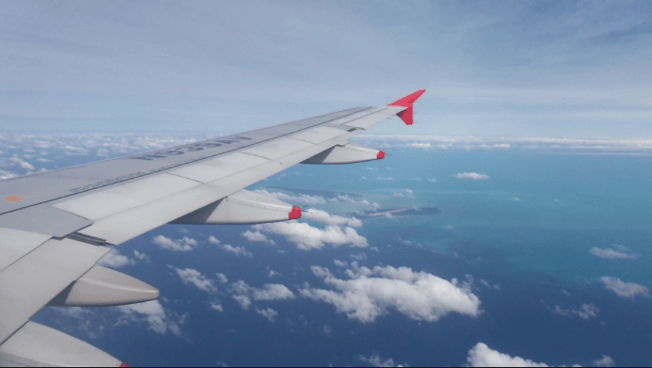 You're probably packed by now and all ready to go, but don't forget to do these things the day before you leave!
Pst: We have a guide about traveling on a budget you might be interested in.
It's finally here! You'll be waking up early tomorrow to start your trip abroad. After planning for weeks I bet you are stoked beyond belief (and maybe have a dose of the nerves) — here's how to give yourself a little more peace of mind and make sure you're ready for your trip:
Check Your Itinerary
Pull up your flight info and make sure you know exactly what time your flight leaves, which airline you're flying with (that will help you know which terminal to go to) and what time your flight is leaving.
It may seem silly to double check those things (you've probably looked at it 100+ times!), but make sure you and whoever is taking you to the airport know what time your flight leaves so you can plan to be there on time.
Pack Your Personal/Carry on Bag
What I put in my carry on bag is probably the thing I think about the most before a trip because there's nothing worse than being on a long flight with nothing to do. Here's what I always pack in my personal items.
Charge Your Electronics
Phone, iPad, Kindle, tablet — whatever you're brining, make sure it's fully charged for your trip. There's nothing worse than your wireless headphones dying 10 minutes into a 3-hour flight (yes, I speak from experience).
You also don't want to rely on in-flight entertainment. On my last trip to China I couldn't watch one movie on the 1- hour flight because the airline was having unexpected connection issues. I'm glad I knew that I could download Netflix and watch shows off-line.
(You'll also want a portable charger in case you can't charge your devices on the plane. Remember those connection issues on my plane to China? That meant I couldn't charge my phone on my flight which was fine because I had my favorite portable charger).
Eat At Your Favorite Restaurant
While trying new foods is all part of the experience of going abroad, you won't find favorites like Cafe Rio or Chick-Fil-A abroad. I would suggest going to your favorite restaurants the day before you leave to get a little taste of America before you immerse yourself in some local food.
Lay Out What You Need
Many international flights leave early in the morning which means you need to get up even earlier to make it to the airport on time. I simplify that morning routine by layover out everything I'll need so I"m not stumbling around my room at 4:00 AM looking for my leggings and my passport.

I'll layout my outfit (complete with socks and shoes), my phone with its charger, my passport and wallet ... everything that I'll need that isn't packed up in a suitcase already.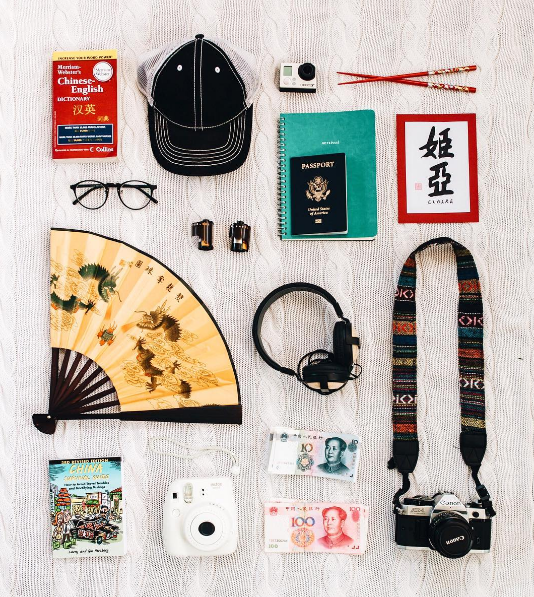 Clean Your Room
I don't want to sound like your mom, but clean your room. There's nothing worse than coming home from a trip, exhausted and ready to sleep in your own bed to find that your soft sheets are covered in laundry. Clean up your room, do your laundry and make your bed so you have a place to crash after your trip.
Print Your Flight Info
I always have my boarding passes on my phone and on paper (along with my entire itinerary). Print out all of this info so you have it all in one place. It's also nice to know you have a paper copy in case your phone dies.
Head's up — Your terminal or gate may change, which is why you'll see those electronic message boards in the airport. Be sure to check these frequently; your flight information may have changed since you printed off your itinerary but those message boards will have the most updated information.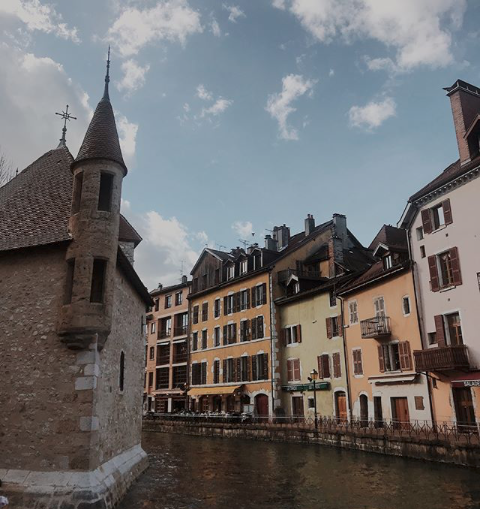 Ready for a trip abroad?
International Language Programs (ILP) sends volunteers for a semester abroad to make a difference and volunteer (plus you'll get vacation time to explore other cities or even other countries). Our program fee includes your flight, visa, housing and meals for your entire semester, plus you'll be set up with a group of friends to travel and vacation with. Sounds pretty great, right?
Click the button to learn all about the ILP experience!