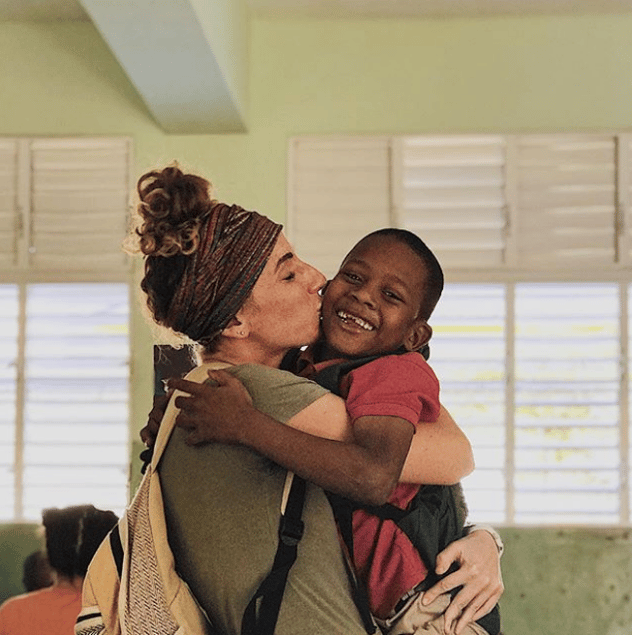 Are you wanting to make a difference, travel the world, grow personally or just start a new adventure? You've probably looked around at a few study abroad programs or humanitarian programs and gotten a bit discouraged when you realized how expensive they can be ... but not ILP!
Maybe money isn't a problem, but something else is? Click here to learn how to overcome the common obstacles that prevent people from volunteering.
The best place to start when researching semester abroad programs is to compare them directly — what do you get for your money? The biggest things you usually want to pay attention to are:
How long is it?

What's covered?
Some volunteer programs are a week and some, like ILP trips, are for an entire semester (and the costs are usually really similar!). If you can opt to go a bit longer you usually get more bang for your buck, just a little bonus tip for you.
Most programs also have a "program fee". It's the cost to do their program! But each program you look at will include different things in that program fee. It's important to compare them directly so that you know what you're getting. For example ... most programs don't include your airefare. UM guys, have you checked out international flight prices? This is a huge one! Know what you're getting.
ILP (International Language Programs) has two types of programs: Exchange Programs and Humanitarian Programs. No matter where you go ILP will cover the same things —
So, What's Covered in the ILP Program Fee?
Roundtrip Airfare
Housing
Meals
Visa
Training
Culture and Language Workshops
Roundtrip Airfare
This is covered as part of your program fee. Woo hoo!
When you volunteer with ILP we'll book your flight for you and it's included in your program fee. We're taking care of all of the stress of actually getting to the country (including having someone pick you up at the airport). You wouldn't believe the amount of time that goes into looking for the best deal that also has the best flights times.
Housing
Your housing is covered as part of the program fee. Depending on what country you go to your housing will vary, but no matter what we've got you taken care of. Be it a apartment, dorm or host family, we'll have it all set up for you so you won't have to worry about that.
Meals
Even your food is covered! Your program fee includes 3 meals a day that are provided by the host school or host family where you're staying. Depending on where you volunteer you may eat at the school for all three meals, half of your meals at the school and half with your host family, or receive a spending stipend to buy groceries and cook at home. The meals are typically what the locals eat so that's another way to really dive into the culture.
Visa
Some of the countries you can volunteer in require a visa. ILP will cover that for you too! As an ILP volunteer you'll receive what's known as a teaching visa and so it's a little trickier to get compared to typical tourist visas, but don't worry because we're working on all that for you. This is something a lot of other programs don't include and can make a big difference in pricing. Did you know that some visas cost several hundred dollars? It's true. That's usually an unexpected cost most travelers don't think about but we got you.
Training
We hold a pre-departure training session in Utah. Come hang out, learn a ton, get tips from someone who's already volunteered in your location, and meet some of your group members before you head abroad! It's meant to be just an overview and help get you ready to live abroad (soooo many packing tips). Oh and hey - there's free lunch and snacks so ...
After you arrive in country we're not going to just say "good luck!" You have a group leader who continues training each week and is there to offer help as you navigate volunteering and working with kids. Support is covered in your ILP experience.
Culture and Language Workshops
Many in-country coordinators offer to hold classes to help you and your group members learn the basics of the language and get to know the culture a bit more. Or you might also meet local friends who you can do some sort of exchange with (you teach them English and they take you to a fun local spot). In Ukraine you might learn the Russian numbers so you can shop at the market or in China you might have a kung fu lesson. We love it when the locals are able to add to your experience.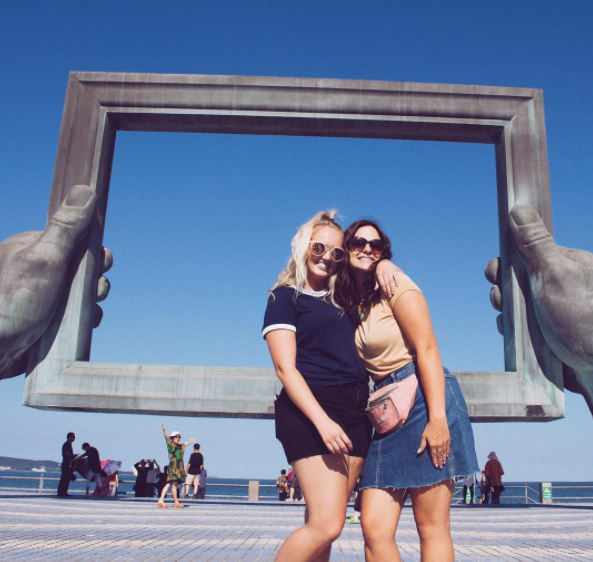 Our programs start at $2,520. You can compare our programs here to know which one is best for you!
Have more questions about the financial side of things? Or want to talk more about what added costs you might have? It's different for everyone so an ILP representative can help guide you through that.
Click that button below to get in touch with an ILP representative. They can give you great ideas about fundraising for a semester abroad, let you know about discounts and more!