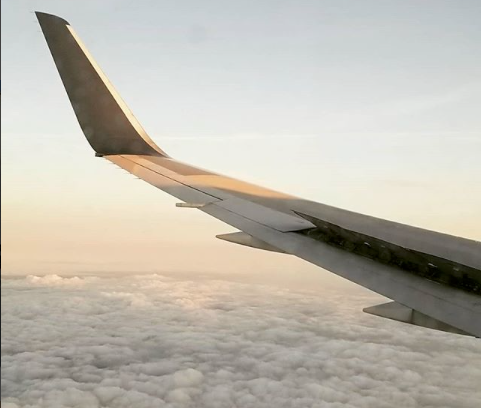 Let's face it, even the short flights are not the easiest thing to get through sometimes, so how in the world are you expected to get through a 12-hour flight during your ILP trip?
Here are 10 ways that can ease the pain of those long, dreaded international flights.
Friends help friends get through long flights — that's why ILP makes sure you're covered in these 8 ways.
Have your heart set wanting to spend a semester volunteering in Europe? Or maybe you dream of living in China for a semester? Either way, you've got a pretty long flight ahead of you, no matter what ILP countries you have your eye on.

But don't worry, with these tips, your flight won't seem as long (trust us).
1. Take a Book
You'd be surprised how many people decide they want to save a little room in their bag, and throw that book to the side. Big mistake! Believe me, on those 12 hour flights, a book will save your sanity. Plus, technology makes bringing books easier! If you have a Kindle, iPad or some sort of tablet, load it up with some books before you leave.
2. Charge Up All Your Devices
Bringing your iPhone and iPad with music, podcasts and movies is always a great idea. A lot of airlines will have the individual movie screens on the back of each chair ... If you get one of those planes, be happy! But there are also quite a few airlines that have not upgraded to those fancy seats. If you happen to get one of those, you will be so glad you have an iPhone with all your music, and an iPad with your movies.

Make sure you have them fully charged before you leave, and plan on bringing an extra battery pack in case you run outta juice mid-flight.
We also suggest downloading your favorite shows on Netflix so you're not relying on data.
... And charging up your bluetooth headphones (or other headphones we love traveling with).
3. Puzzle Books
There are all kinds of puzzle books you can buy. There are crosswords, Sudoku puzzles and different games. You might not be able to spend hours playing Sudoku, it'll help break up the flight.
4. Don't Be Afraid to Move Seats, and Spread Out!
Most international flights have assigned seating, but if there is a row with no one on it ... take it! That is, once everyone is on the flight and seated. The flight attendants want you to be as comfortable as possible, and won't mind if you move seats once everyone is settled. Having even a little extra room to spread out is worth the hassle of moving. You will appreciate every inch you have.
5. Get Comfortable
No one cares what you look like when you travel. Pull out leggings and leave the skinny jeans for a short cab ride. Trust me, comfortable clothes can make all the difference in the world ... as can a neck pillow and your own blanket or an extra sweater in case things get chilly.
This is my favorite thing to wear while flying: comfortable, cozy, and warm and perfect for a long flight ... but really, just wear something stretchy with lots of layers. Some planes run cold so you'll want a pullover, while some run hot so you'll want a tee shirt underneath. I also always wear shoes with socks so I can take off my shoes and hang out in socks during the flight.
6. Get Up and Move
It is so important to get up and walk around every couple of hours. These little walks will keep your legs from getting super stiff and will keep your blood flowing through your legs. Even if you need to awkwardly climb over people on your way to Russia, just do it.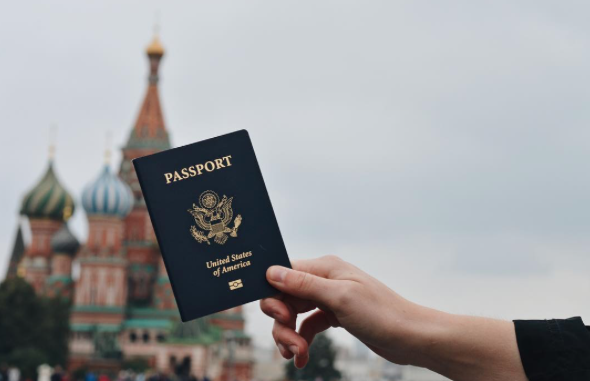 7. Bring Your Toothbrush
After sleeping on the plane and eating the airline meals, you'll feel so much better after you brush your teeth. Face wipes also are helpful, as is a little bit of deodorant to just help you stay fresh.
8. Stay Hydrated
Planes tend to be really dry, and don't have much moisture. Keeping yourself hydrated will keep you feeling good. You can bring your own water bottle and have the flight attendant fill it up as you need it. Make a rule to drink a cup of water with any sort of soda you get. If you plan on sleeping, ask your neighbor to get you water while you snooze so you can wake up and have something to drink.
You can also ask for hot water for your flight. I usually fly with a thermos filled with sugar cubes and a tea bag or two, and ask the flight attendant to fill it up so I can sip on hot tea during my long flight. It's another hydrating beverage besides water and helps to settle my stomach.
9. Sleep
Sleeping is one of the best ways to make it through a long flight. The time will pass by, and you won't have any idea. Sleeping on a plane can be a little tricky at times. The lights may bother you, the people moving around a lot may bother you...how are you suppose to sleep?

We suggest bringing an eye mask and headphones or ear plugs. While it still won't be as good as laying in your own bed, catching even a little sleep makes the time fly. If you are the type of person who can't sleep anywhere but their bed, try a sleep aid. It will help relax you, and help you sleep a little longer.
We have other tips to help you sleep on a plane here.
10. Have a Good Attitude
The last, but not least is to have a good attitude. Having a positive attitude about the flight will cause you to enjoy your time more, as well as the people around you. Nobody wants to sit next to the grumpy person on the flight, so don't be that person! Have fun, the plane ride won't last forever (and it will alllllll be worth it).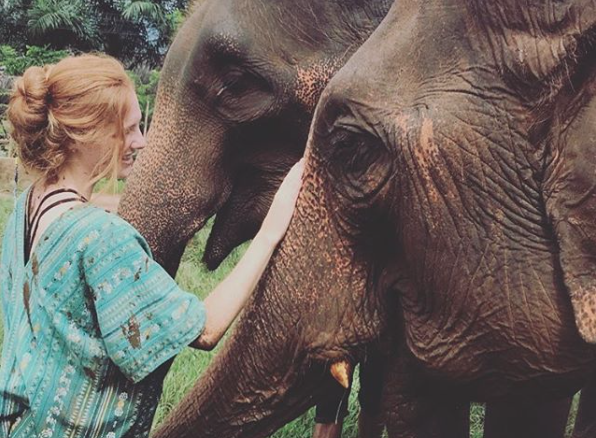 Interested in volunteering abroad? Go with ILP! International Language Programs (ILP for short) sends college-aged volunteers abroad to teach English or volunteer in an orphanage. We've got programs all over the world (so you can use these tips no matter what ILP country you're headed to). Plus, we keep costs low and let you travel with a group, so you won't be adventuring alone.
Come talk to an ILP representative and get your questions answered!