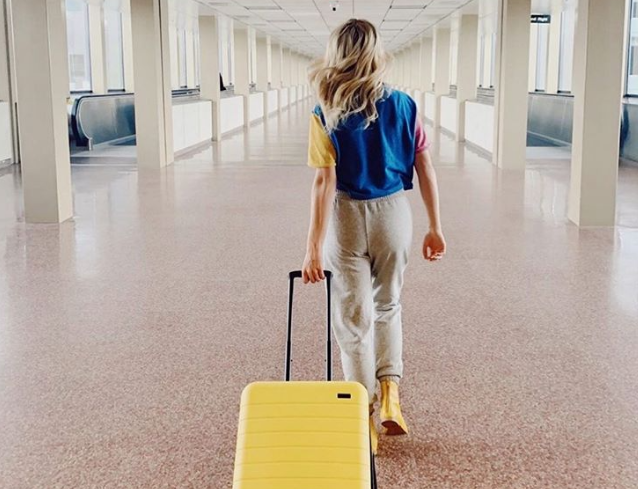 Wondering where to put everything before your big trip? What will you need on the airplane, and what won't you need til after you arrive? We're here to help you out!

Packing may be the worst part about a trip (well, that and jet lag). You will probably need to pack up a few bags, especially if you're planning to spend an entire semester abroad as a volunteer with International Language Programs. So, where should everything go?


---
Have more packing questions?
Read through our "All About Packing" guide.
---
We have a lot of tips to help you know which are the best bags to pack specific items in. But before you get started, make sure you check and double check the baggage requirements and restrictions with the airline you are flying. Most airlines allow 1 or 2 checked bags, one carry on item and a personal item, before they start charging ridiculous fees, but make sure you check with your airline, don't just assume!
Your Guide To Packing Multiple Bags
Your Carry On (and/or Personal Item)
Your Checked Bag (or Bags)
Carry On (and/or Personal Item)
Alright, like we said. Most airlines allow a personal item, or a personal item plus a carry on bag. These are smaller bags that can either fit under your seat (your personal item) or in the above-the-seat compartments. As far as carry ons go, they can be duffel bags, small roller bags, larger backpacks .... you get the idea.

The main thing to remember: Pack things into your carry on and your personal item that you'll want in case your checked luggage gets lost, and things you'll want during your flight (like your book or laptop).
Here's what I like having in my carry on:
A Spare Outfit
Packing an extra outfit is a great idea just in case you or your checked luggage get delayed a day or two. You'll want a full outfit (underwear, socks, pants, etc) plus something you absolutely might need the minute you get off the plane (like a raincoat, your snow boots, a coat, etc).
Some Toiletries
Stuck on a long flight? You are going to want to wash your face and brush your teeth about 11 hours in. Just make sure you pack your travel-sized versions so they make it past security (bottles larger than 3.4 oz aren't allowed!). I take all the essentials: toothpaste, face wash, chapstick, dry shampoo ... you get the picture. Oh, and if you're wondering how to make all of your liquids fit in your carry on we have you covered.
Passport and Other Important Documents
Don't accidentally pack these in your checked bag! Not only do you need your passport to get your plane ticket but you also need it when you arrive in a new country.
Besides my passport, I like having a print out of my itinerary, important phone numbers and other important info, along with some US cash, just in case.
Snacks
Some flights give you a decent amount of food during long flights, but I still prefer to pack my own snacks. Pack snacks that don't crumble easily and remember - no liquids. I tend to throw a few granola bars, dried fruit, and Oreos (guilty pleasure) along with a "main" course for longer flights, like a sandwich that I eat once I board the plane.
Something to do
You'll want to bring something to entertain yourself during your layovers and flights but you'll want to make sure you don't bring too much stuff — I would recommend bringing a Kindle (or a book), a small book of puzzles like sudoku or crosswords, a deck of cards, and your smartphone. Don't forget to bring headphones, so you can listen to music, and your charger(s).
Laptop + Camera Gear + Other Valuables
If you're going to be traveling with a laptop, don't pack it in your checked luggage. Same goes with any camera gear. And your journal. Remember, you'll want to pack things in your carry on that you wouldn't want getting lost or tossed around (those checked bags get pretty hammered). Along with that, make sure you have the required charging cords you'll need.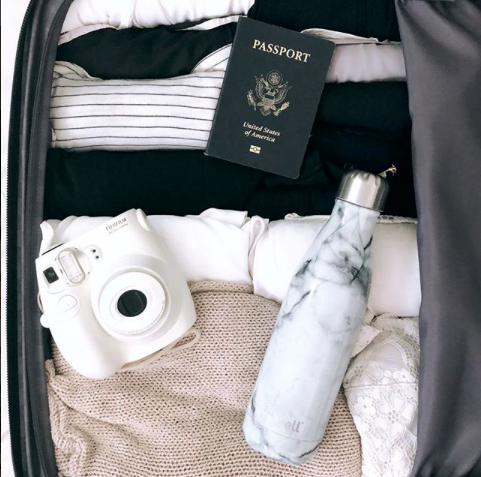 Main Suitcase (Checked Luggage)
If you'll be traveling with more than can fit in your personal item, and/or a carry on, you'll need a checked bag. These don't have as many restrictions as the bags we talked about above: they can be larger (they don't have to fit under your seat or above you in those compartments), don't have liquid restrictions, but they often do have size and weight restrictions. Be sure to double check all weight requirements for your carry on bags.
The main thing to remember: Just make sure your bags fit the size and weight requirements. These bags do get tossed around, so don't pack anything fragile or valuable. I always lock up my checked bags just as an added security.

Here's what goes in my carry on bag.
Toiletries + Clothes
Feel free to put an entire bottle of shampoo in your checked bag if you'd like! I tend to just bring travel size containers on my carryon to get me by, then run to the store and grab full-sized versions of what you need. I put all of my hair care products, makeup, and all that other jazz in my carry on bag.
The rest of your clothes goes in here too— remember, you'll want to a change of clothes in your carry on, but the rest of it can go in your checked bags.
Trip Extras
Packing a few heavy novels to read on the beach? Want a few more snacks to eat on your hike, but don't want them in your personal item? What about the purse or extra day backpack for weekend trips? Put these all here. It's pretty straightforward: Whatever doesn't go in your personal item/carry on ... that goes in your checked bag.
Teaching Supplies/Prizes
If you're going abroad with ILP, you'll need to pack your own prizes and teaching supplies (after all, you'll be traveling and teaching English to a class of cuties!) There should be in your checked bags. Some volunteers pack two checked bags, while other split all of this between a personal item, a carry on, and one checked bag.
Just in case your bags get lost, we highly recommend splitting your supplies and clothes between two bags ... you don't want to land in a foreign country and realize that the suitcase that made it there only contained things like glue sticks and construction paper!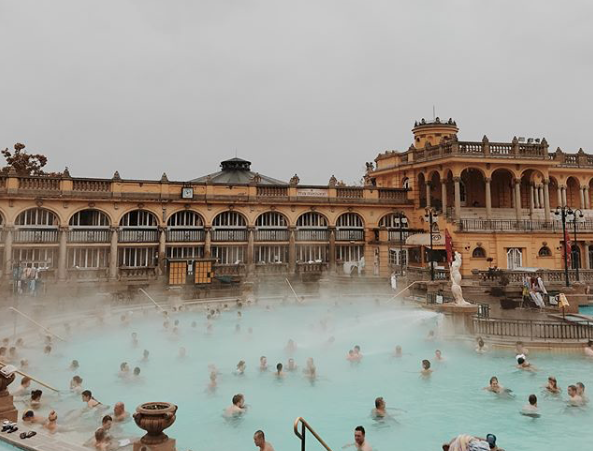 Ready to travel abroad?
International Language Programs (ILP) send volunteers to many countries around the world. You'll be able to make a difference teaching English abroad or by volunteering in an orphanage .... but will also have weekends off and vacation days to explore other countries!